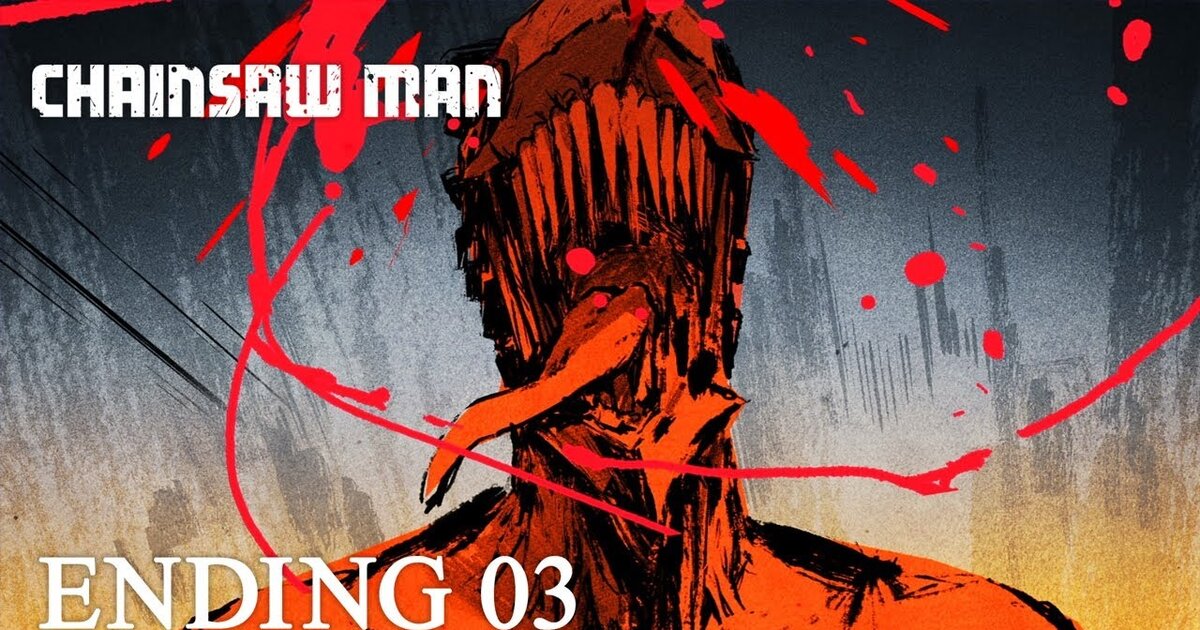 Chainsaw Man just ended and we're still reeling from... well, everything. No spoilers, just in case you haven't quite finished it yet, but we can definitely appreciate the awesome music and videos that came out of it!
Unlike most TV anime, Chainsaw Man had a whopping 12 ending theme songs - yes, a completely different one for each episode. From high-pitched J-pop to headbang-worthy heavy metal, the show pulled in a diverse group of artists who expressed Denji's chaotic and horrific world in their own way.
First, though, we have to acknowledge Kenshi Yonezu's badass opening theme song: "Kick Back," whose video also made waves with its countless movie references!
Next, let's move on to the 12 ending theme songs!
Episode 1: "Chainsaw Blood" by Vaundy
The perfect ending to an intense beginning, "Chainsaw Blood" was both created and performed by Vaundy, a 20-year-old singer-songwriter. As if that weren't enough, he's also contributed to the universe of One Piece, having composed a fiery song titled "Backlight," which was performed by Ado as the character Uta in One Piece Film: Red.
Episode 2: "Zanki" by Zutomayo
Short for "Zutto Mayonaka de Iinoni." or "I wish it were midnight all the time," Zutomaya is a mysterious group whose members' true identities are unknown, despite appearances at live performances. Anime fans may know them from "Kieteshimai So Desu", the theme song for the film Drifting Home.
Episode 3: "Hawatari 2 Oku-senchi" by Maximum the Hormone
So, this is where the heavy metal comes in, but it's not all screaming - Maximum the Hormone is known for playing with a variety of different styles and genres. For a real throwback, look for their contribution to Death Note, titled "What's up people?"
Episode 4: "Jozai" by Tooboe
This anime may be called Chainsaw Man, but if you're a "Power is best girl" kind of guy, this one's for you. Behind Tooboe's chaotic music is john, a Vocaloid producer who's penned dozens of addictive tunes for the OG virtual diva, as well as plenty of original songs.
Episode 5: "In the Back Room" by Syudou
Paired with mind-melting visuals, syudou's powerful voice is backed by some serious songwriting cred. In addition to Vocaloid songs like "Bitter Choco Decoration," syudou wrote and produced "Usseewa," the phenomenal debut song for Ado, who went on to provide the singing voice for Uta in One Piece Film: Red.
Episode 6: "Daino-tekina Rendezvous" by Kanaria
If we had a nickel for every time Chainsaw Man hired a brilliant 20-year-old musician to make a song, we'd have two nickels. Which isn't a lot, but it's weird - okay, awesome - that it's happened twice. This is Kanaria's first anime credit, but previous bangers include Vocaloid songs like "KING" and "QUEEN," which have been covered countless times.
Episode 7: "Chu, Tayōsei." by Ano
Energetic J-pop paired with overwhelming 90's vibes in the visuals - what's not to love? You can also hear Ano in the second season of Tiger & Bunny, which is streaming on Netflix.
Episode 8: "First Death" by TK from Ling tosite sigure
Toru Kitajima, the lead vocalist, guitarist, and songwriter of rock band Ling tosite sigure, takes us through the utter darkness and despair of Chainsaw Man... and we love it. He's no anime amateur, either - previous contributions include opening theme songs for Tokyo Ghoul and its sequel.
Episode 9: "Deep Down" by Aimer
With her distinctive husky voice, Aimer never fails to dig deep and evoke powerful emotions. Before this Makima-centric song, she was already a huge figure in the anisong world, with hits like "Zankyosanka" for Demon Slayer: Kimetsu no Yaiba and "I beg you" for Fate/stay night: Heaven's Feel II. lost butterfly. If you're hungry for more, listen to her opening theme song for Nier:Automata's anime adaptation!
Episode 10: "Dogland" by People 1
This time Denji's getting plenty of love in this absolutely surreal theme song and video, complete with rhythmic dog panting. It looks like People 1 haven't done any other anime songs yet, but who knows what'll come next?
Episode 11: "Violence" by Queen Bee
Queen Bee woke up and chose... violence. Ha. All joking aside, this rock band is fiercely emotional and intense, which you can also hear in their work for anime like Tokyo Ghoul:re and Dororo.
Episode 12: "Fight Song" by Eve
Last but not least is Eve. Take a listen - you probably know him from somewhere... yup, "Kaikai Kitan," the opening theme for Jujutsu Kaisen fans! The video is also bittersweet with its depiction of regular, happy moments in Denji, Power, and Aki's otherwise terrible lives. Why would you do this to us, MAPPA?!
And that's it for Chainsaw Man's ending themes so far! Which one is your favorite? We don't know if there'll be a Season 2 yet, but after a bunch of songs like this, our expectations are sky-high. And if possible, we'd really just like to see Denji and Pochita happy. Seriously, they've gone through way too much.