Hello gentle readers, and welcome to the SwitchArcade Round-Up for November 24th, 2022. In today's article, we've got a bunch of new releases to check out. Nothing immediately jumps to the front of the pack, but there are several interesting titles to consider. We've got summaries of all of them to help you make your decisions. After that, there are a few new sales to check out. We've got lists of the incoming and outgoing sales for the day. Let's get into it!
News
Check Out the Latest Trailer for 'Fire Emblem Engage'
Yes, I'm starting to get excited for Fire Emblem Engage. I love this series and I'm always happy to have another one on the horizon. As I mentioned when I posted the last trailer Nintendo put out, I'm not really watching any of this stuff anymore. I want to savor that flavor when the game is in my hands. But if you are more into getting all the information you can ahead of time, here's a beefy new trailer for you to watch.
New Releases
Aliisha: The Oblivion of Twin Goddesses ($32.99)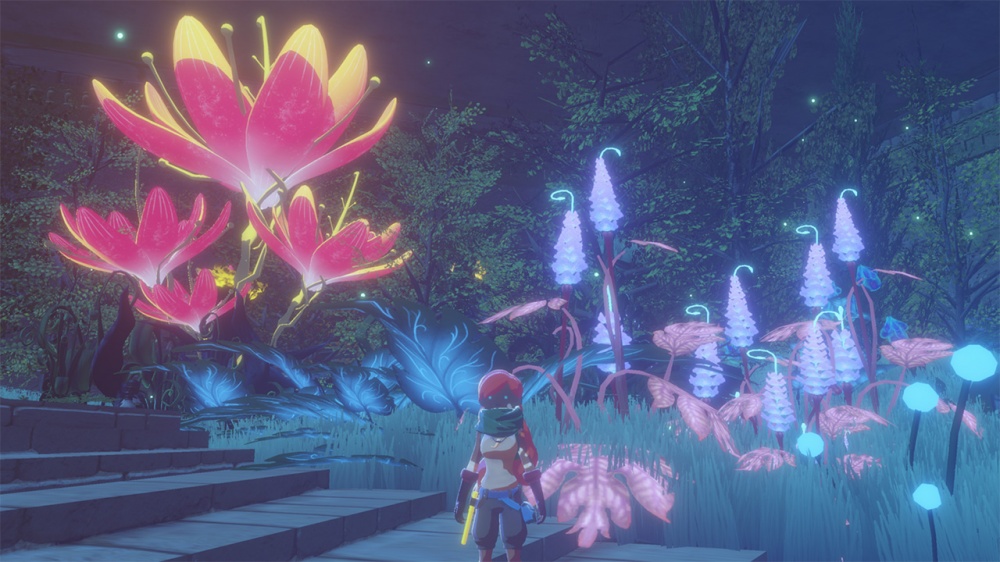 This is a weird one. You play as two sisters in this adventure game. One of them uses motion controls and is meant to be played with your console in TV mode. The other uses touch controls and is meant to be played in handheld mode. You can play alone and apparently it is possible to play through the game in one mode, but the ideal set-up sees one player playing in TV mode while another player uses their handheld in local wireless mode to play the other sister's mode. Does it work? I haven't had the chance to try it, but I suppose I applaud the idea of trying something different.
Primal Light ($14.99)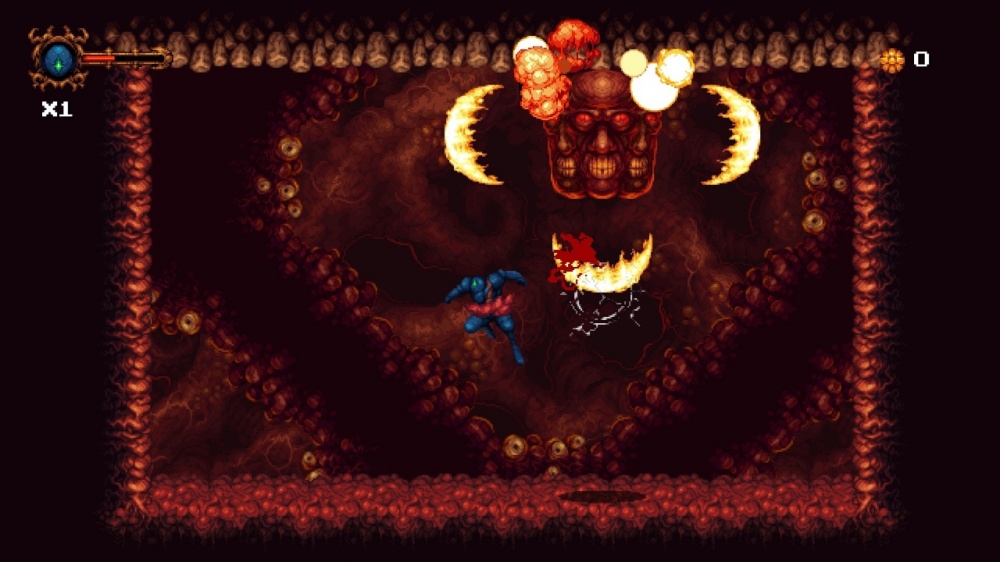 A 16-bit style 2D action platformer with a decidedly 8-bit sensibility to its design and difficulty. You battle your way through ten linear levels, mastering new abilities and sniffing out secrets as you go. This one came out a couple of years ago on Steam and the response seems to be generally favorable while also acknowledging this is a tough nut to crack. If you like your platformers grungy and mean-spirited, you'll want to give this a closer look.
Savior of the Abyss ($9.99)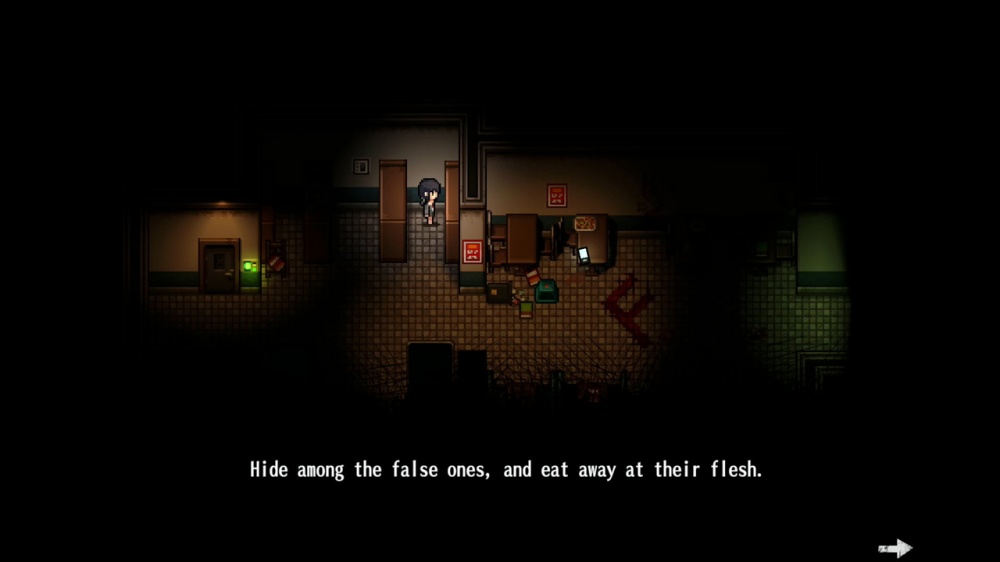 Here's another horror game made in an RPG Maker style, similar in form and broad function to Corpse Party. It seems fine, and reviews are decent if not particularly enthusiastic on other platforms. Regular readers know I'm not particularly partial to horror games, so that's as far as my investigations will go. If you think Corpse Party is the bee's knees, this might be for you.
Arcade Archives Galaxian ($7.99)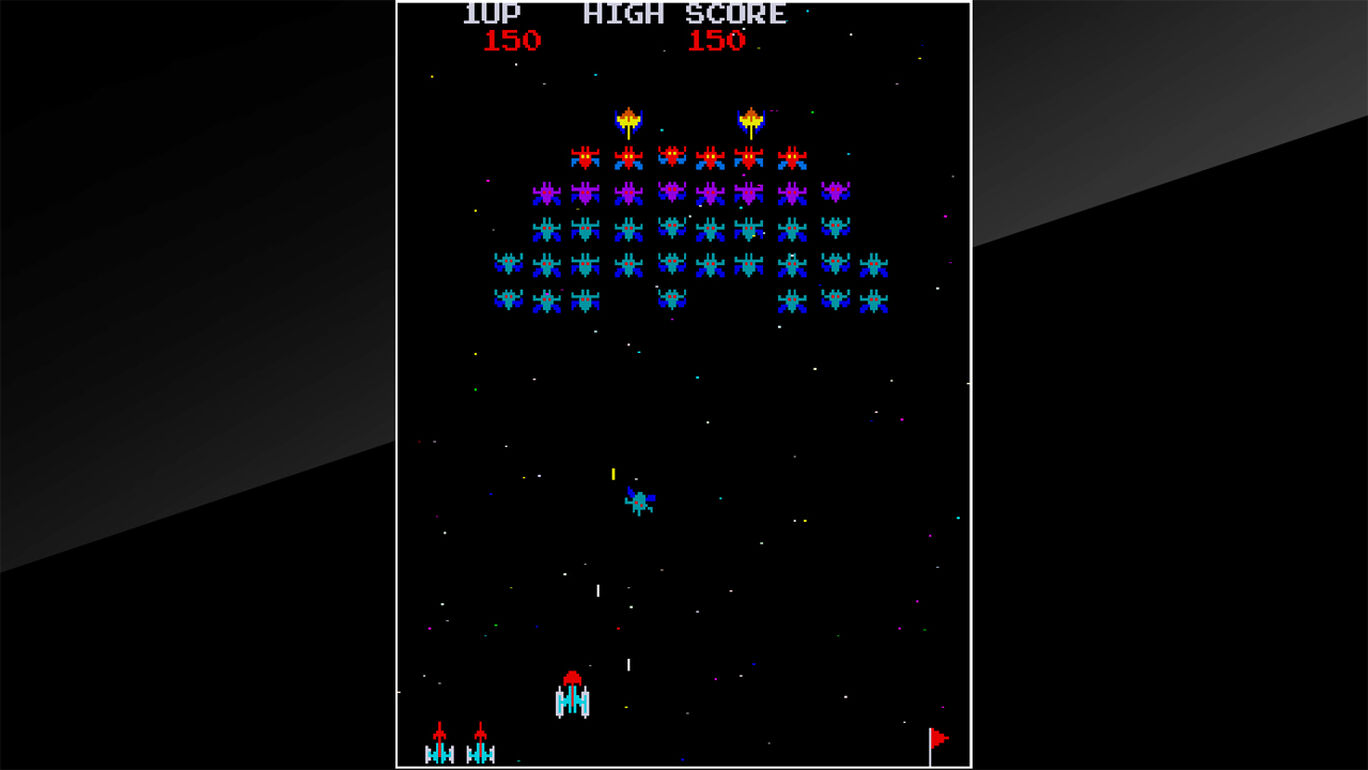 Namco's 1979 shooter hit Galaxian is the first 1970s game to join the Arcade Archives line-up, apparently. As a bonus, this is one of those games that isn't in the existing Namco Museum for Switch. What can be said about it? It feels like the bridge between Taito's Space Invaders and the far more exciting Galaga that it in fact is. The pace is slow and methodical, but there's a certain joy to trying to get a high score in it. Definitely one for those with some nostalgia or interest in gaming history, but others will likely want to look to the more fast-paced Gaplus or wait for Galaga.
Watch Over Christmas ($16.99)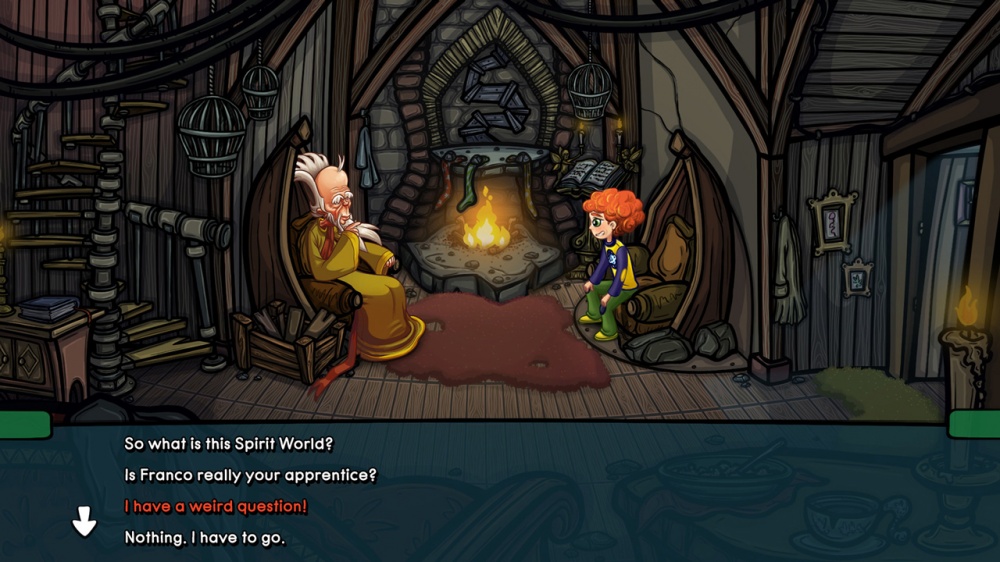 I guess it's time for the games that try to capitalize on Christmas to arrive. This one is a point-and-click style adventure game, and it thankfully doesn't look as ramshackle as a lot of Christmas games seem to end up being. You have to save Christmas by solving puzzles in over sixty scenes to rescue Santa. The developers have apparently done their best to not make the puzzles too ridiculous, so that's something. I'll probably stick with Christmas NiGHTS to get into a festive mood, but that's just me.
Scar of the Doll: A Psycho-Horror Story about the Mystery of an Older Sister ($9.99)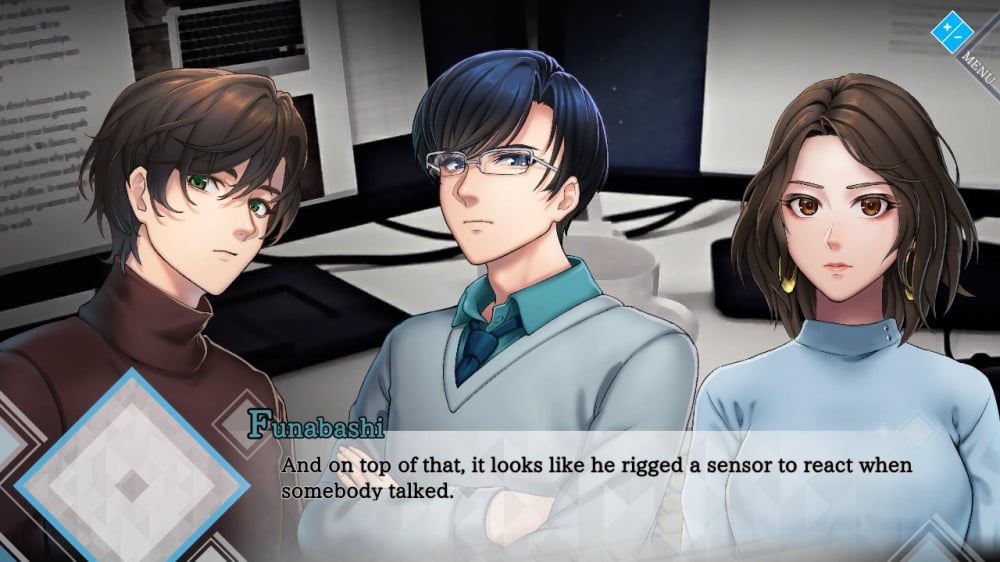 Phew, that's a title and a half. This one originally released back in 1998, and this remake spiffs up various elements and adds some new content to sweeten the pot. A young woman's older sister mysteriously disappears and her investigations to find her lead her into horror after horror. The localization for this visual novel seems to be very rough, and that's about the last thing you want to see in a game like this. Do what you must.
Floating Cloud God: Anniversary Edition ($7.99)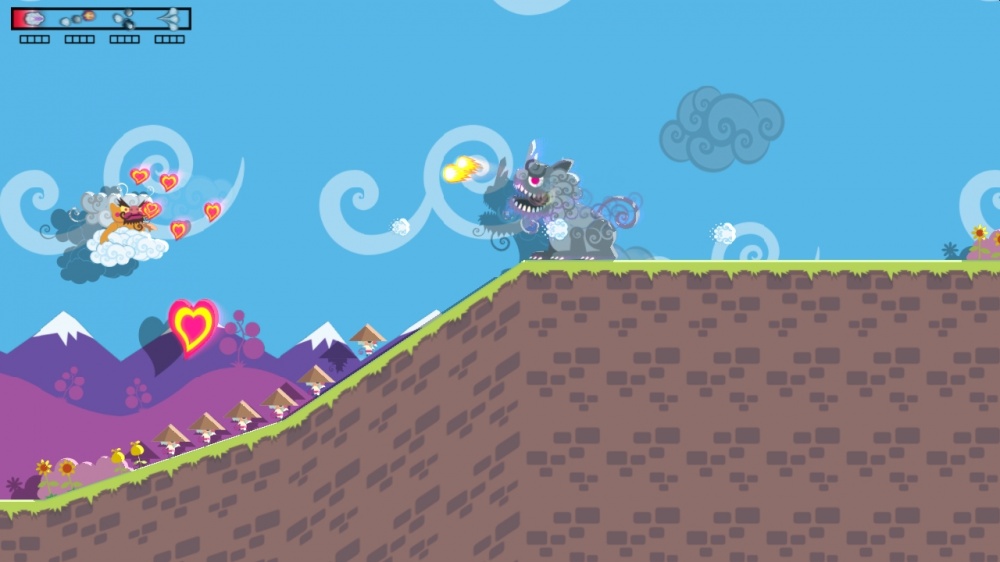 An unusual side-scrolling shooter where the power of your attacks is based on how many followers you've got by your side. You have to protect them, because if they are taken out your ability to defend yourself will be greatly diminished. Add in a distinctive look and you've got a game that is doing its best to stand out in a crowded genre. The original game came out ten years ago as a PlayStation Mini, and it enjoyed good reviews at that time. This new version has some improvements and additions, but is basically the same game.
Monmusu Gladiator ($5.99)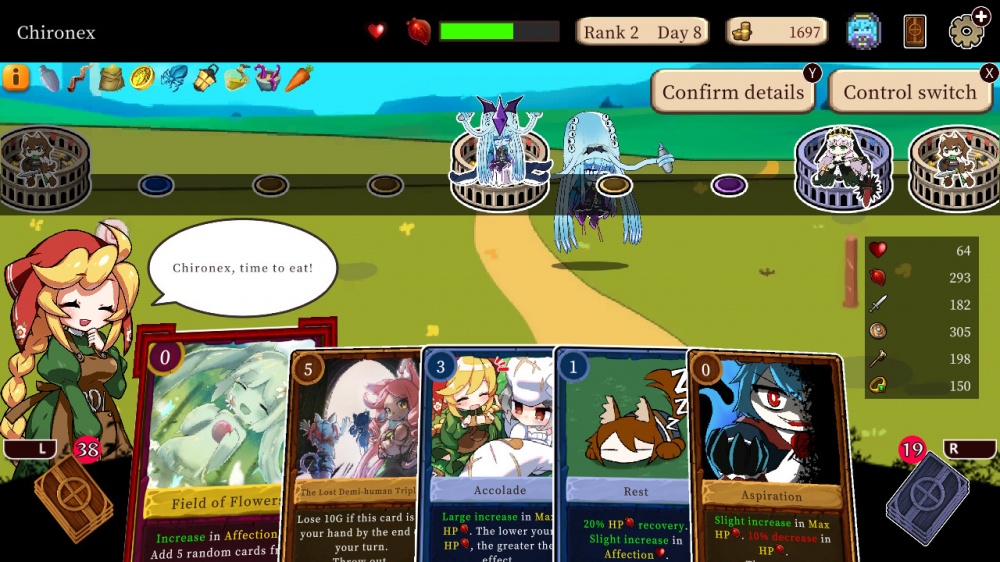 This is a roguelite RPG about raising monster girls and battling your way through tournaments. Battles are more or less the usual card game stuff. It's reasonably priced, so it may appeal to some. I need a good reason to pay attention to games of this sort these days, though. I've played too many of them.
Swoon! Earth Escape ($29.99)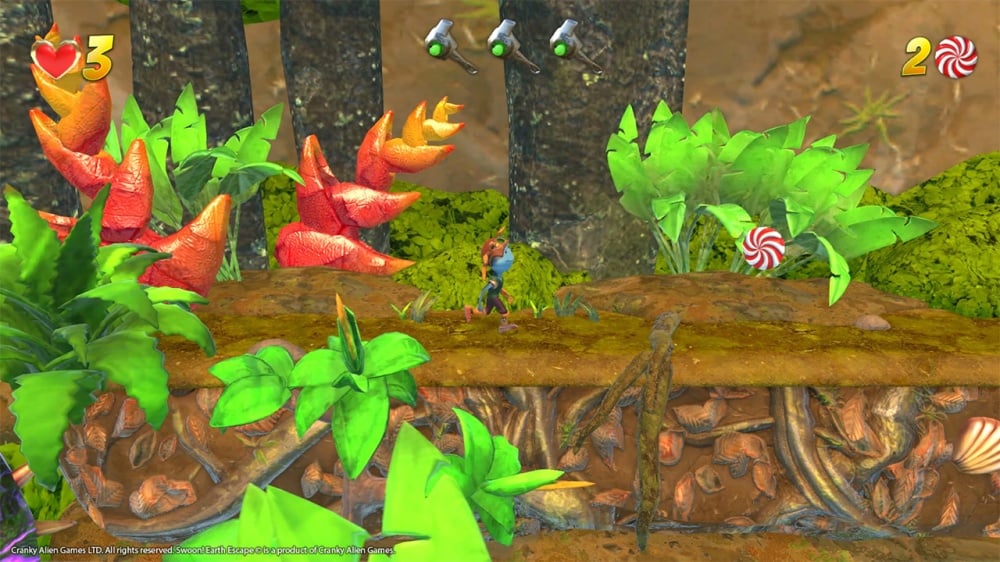 A side-scrolling platformer about an alien trying to escape from Earth. There are five worlds to play through, and you can unlock new suits and skills along the way that will grant you abilities you can use for solving puzzles or beating enemies. There are lots of collectibles to grab as well. It looks okay, but I'm always cagey about premium-priced platformers from a relatively unknown developer. I'll let you know if it ends up surprising me.
Blade of Darkness ($14.99)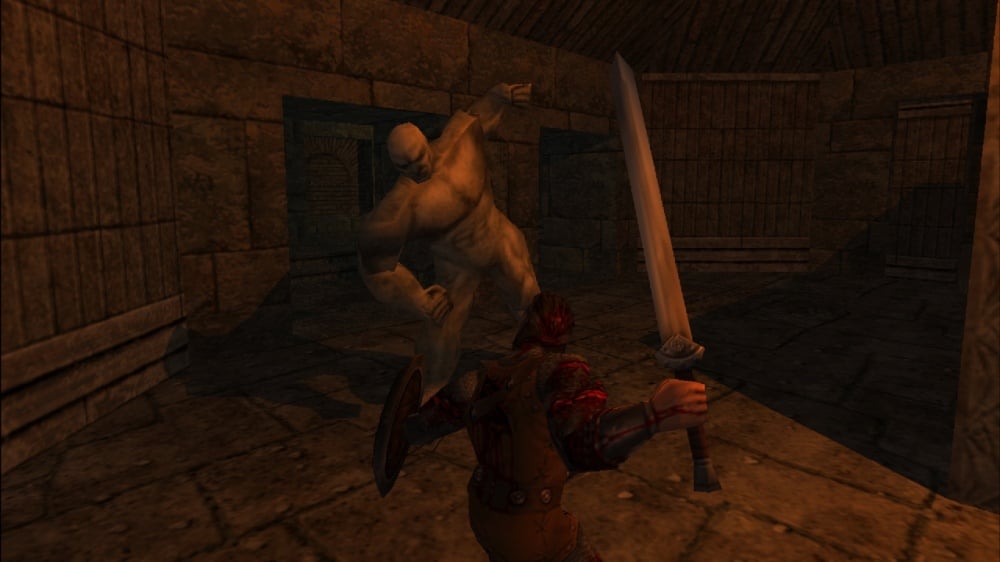 Oh, this is Severance: Blade of Darkness. This game originally came out on PC something like twenty years ago, and if I remember right, it was pretty decent for the time. I have no idea how it holds up now, but if you have nostalgia for a very particular time and place in gaming history you might want to give this a shot. You pick one of four characters and head out to slice and dice monsters in order to save the world. My biggest memory of this is that you can chop off limbs and use them as weapons. Ah, the early 00s.
Legendary Heroes ($4.99)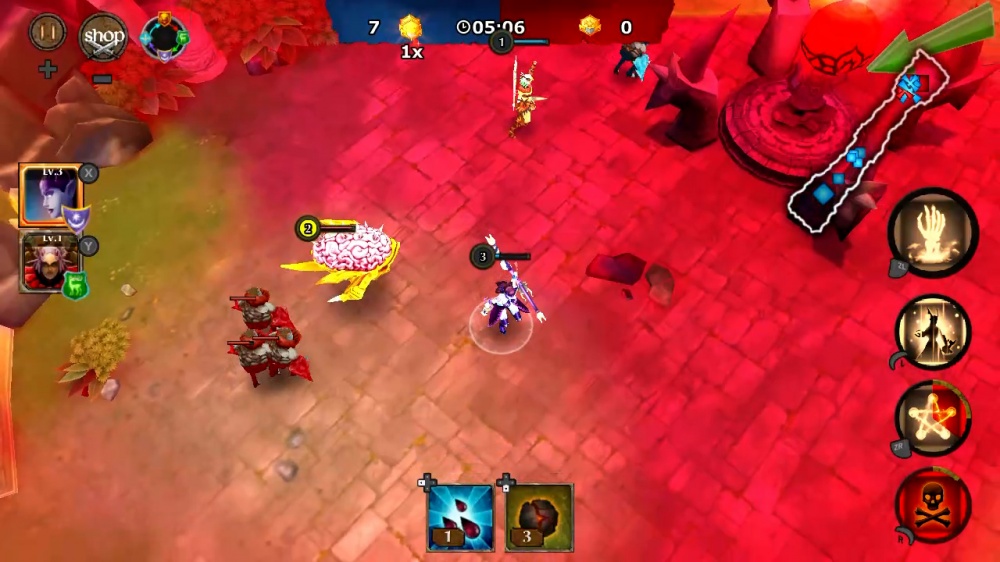 Kind of a real-time strategy RPG, a bit like a single-player MOBA in feel. There are ten different characters to choose from, and you'll develop them over the course of the game by gaining experience points and leveling up. I'm not really seeing much of a hook here, but I suppose five-dollar games don't need one to sell most of the time.
Half Dead 3 ($4.99)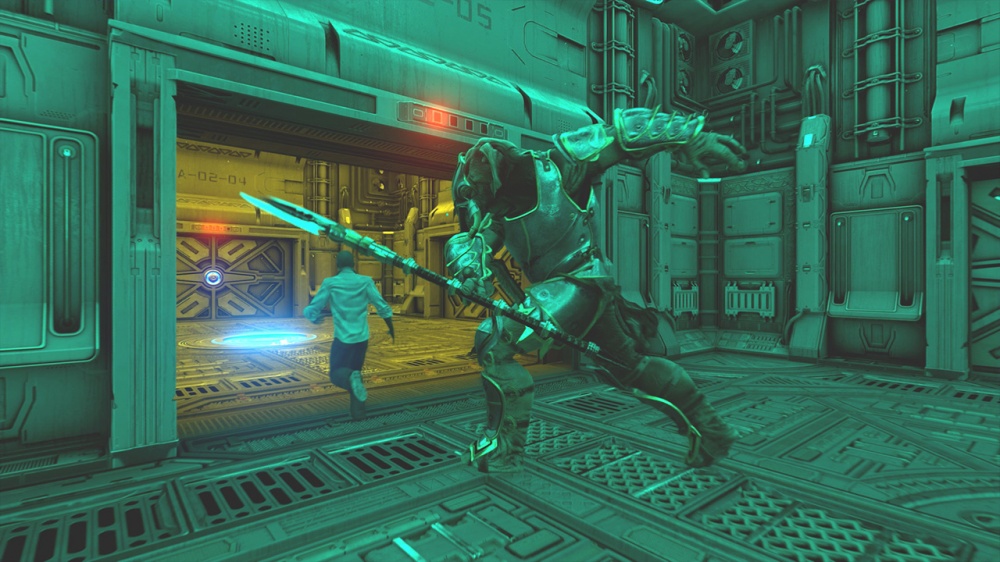 A low-cost room-by-room adventure game that is intended to be enjoyed in multiplayer. Up to four players can join in via online multiplayer, and I'm pretty sure that is the only way to get much fun out of this. At least it's cheap? Get some friends and you'll get an hour or two of laughs out of it. Some of the death traps are pretty funny.
A Building Full of Cats ($2.99)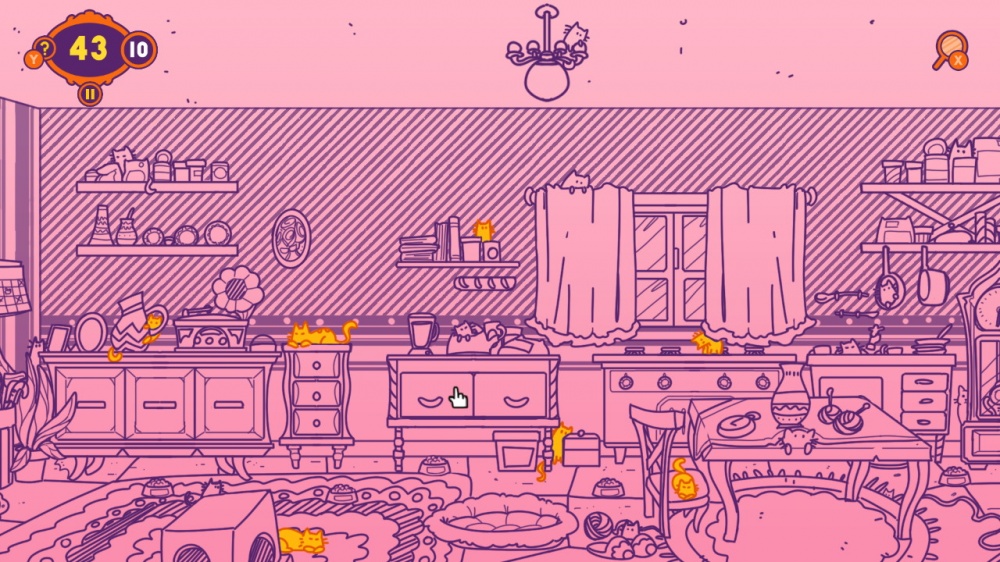 Explore a building full of cats and pet all of them. Many of them are hidden. There are more than three hundred cats to pet across several floors of the building. It's nice when a game is straightforward about what you get. Three bucks, find cats. That sound good to you? Then here you go.
Freud's Bones – The Game ($12.99)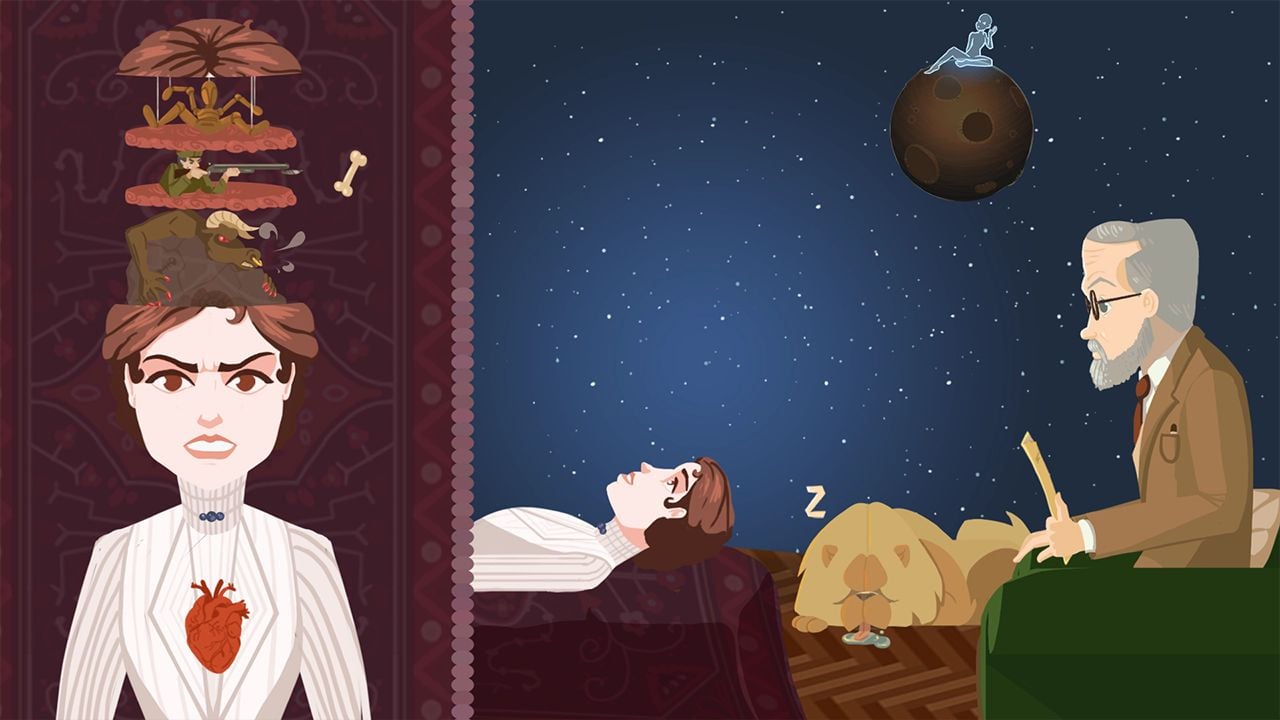 It's always a bit interesting when a game's description on the eShop spends almost as time talking about its history than on the game itself. This one seems to have quite the story behind it, though I'm sure most games do. Little miracles to the last. Anyway, this is a very unusual adventure game about Sigmund Freud. I'll try not to hold that against it. Just about everything, from the presentation to the puzzles, is distinct. Is it good? Well, I'll leave that to you to decide, but it has had a fairly sunny reception on other platforms.
My Downtown ($19.99)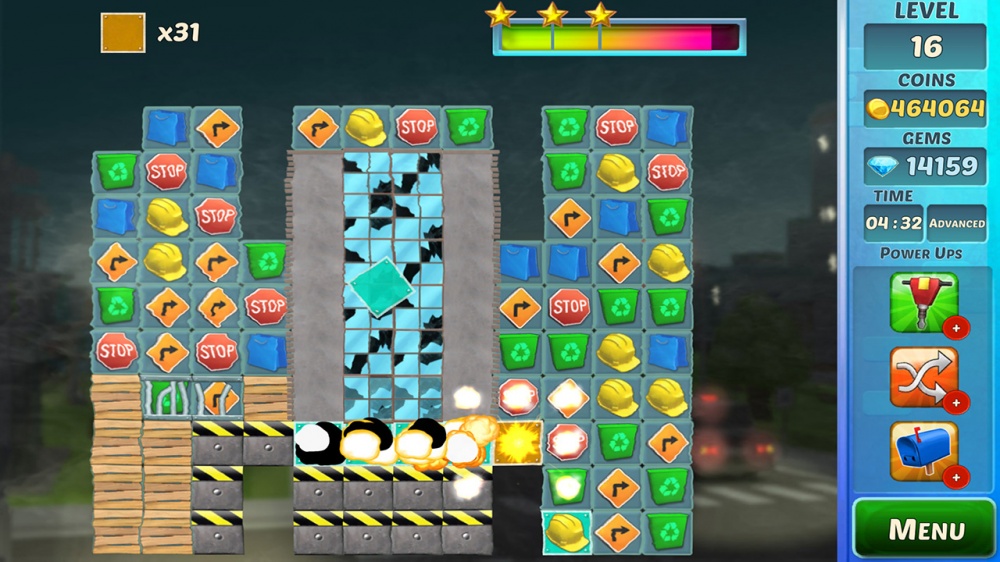 Another somewhat absurdly-priced matching puzzle game from the folks at Green Sauce Games. You get more than a hundred levels to play, and between the puzzles you can customize your city. You can get this for less than half the price on mobile, and I'd imagine it plays just fine over there. But hey, clearly these are finding an audience or they wouldn't keep coming.
Arctictopia ($5.00)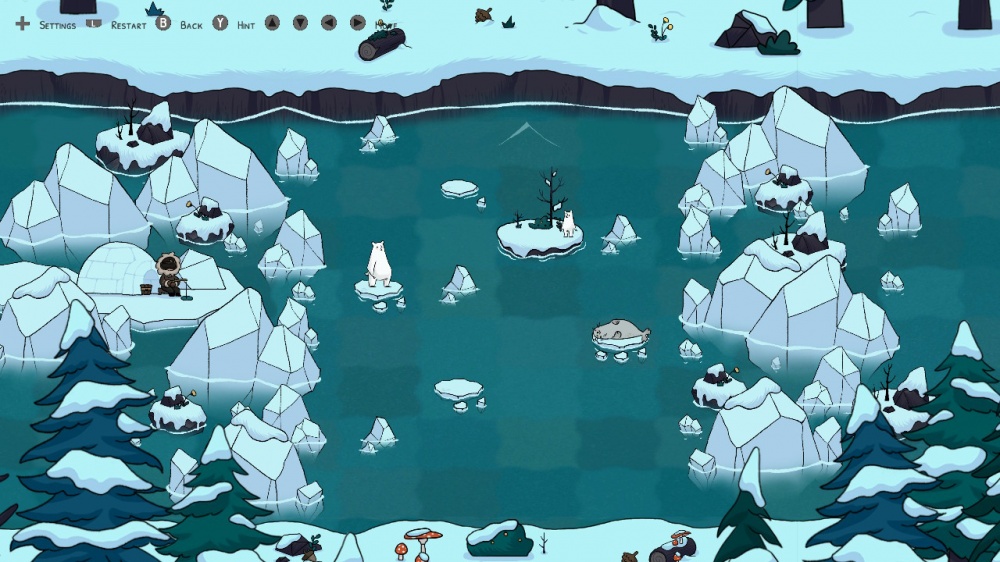 This is a puzzle game where you have to help a mother polar bear rescue her cub in more than one hundred and fifty levels. The ice you travel on is treacherous, and each step you take makes it melt away a little more. You'll have to plan your steps carefully, especially as things get more difficult. A cute little puzzler for a fiver.
Retro Goal ($4.99)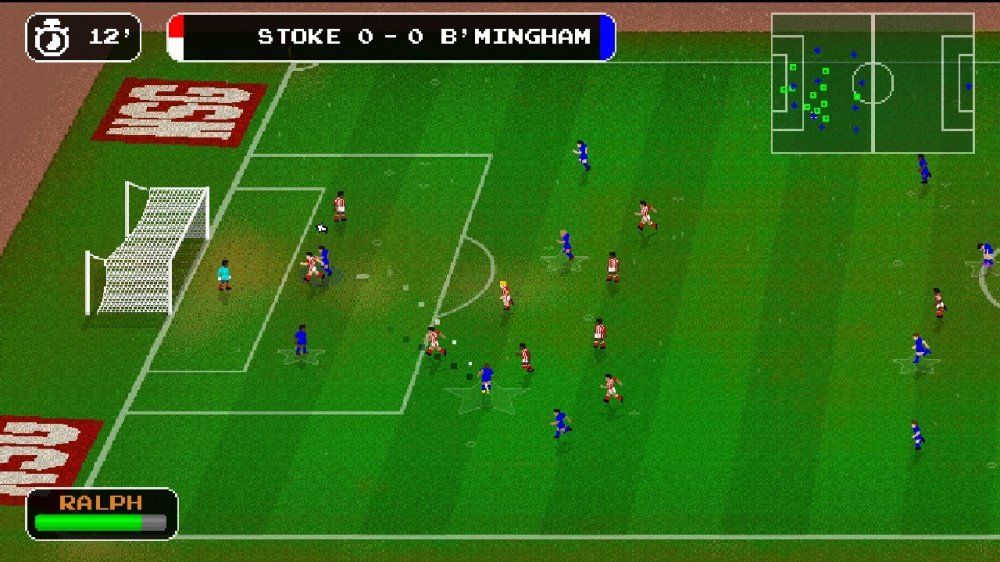 There are a lot of cheap soccer games on the Nintendo eShop, and you'd be forgiven for thinking this is just another one not worth paying attention to. But this is from the same developer as New Star Manager and Retro Bowl, and it has a good history of making decent, playable games. Retro Goal is another one. It's single-player only, and blends 90s-style arcade soccer with a management component. Not a bad way to spend a little time and money, if you're soccer-inclined.
Sales
(North American eShop, US Prices)
Not a big list, but it really couldn't be, could it? What's here is nice, though. You've got a selection of games from the folks at Inti Creates, and it's hard to go wrong with any of them. There's also a new low price on Minecraft Dungeons: Ultimate Edition, and the excellent shooter Eschatos is also hitting a post-launch low. Not much in the outbox, but have a look at it as well.
Select New Games on Sale
Azure Striker Gunvolt Striker Pack ($19.99 from $39.99 until 11/30)
Azure Striker Gunvolt 3 ($25.49 from $29.99 until 11/30)
GC: Luminous Avenger iX ($7.49 from $14.99 until 11/30)
GC: Luminous Avenger iX 2 ($18.74 from $24.99 until 11/30)
Mighty Gunvolt Burst ($3.99 from $9.99 until 11/30)
Bloodstained Curse of the Moon ($4.99 from $9.99 until 11/30)
Bloodstained Curse of the Moon 2 ($7.49 from $14.99 until 11/30)
Blaster Master Zero ($4.99 from $9.99 until 11/30)
Blaster Master Zero 2 ($4.99 from $9.99 until 11/30)
Blaster Master Zero 3 ($8.24 from $14.99 until 11/30)
Dragon Marked for Death AA ($7.49 from $14.99 until 11/30)
Dragon Marked for Death FF ($7.49 from $14.99 until 11/30)
Street Cleaner: The Video Game ($9.00 from $15.00 until 11/30)
Eschatos ($20.24 from $26.99 until 12/1)
Buried Stars ($13.49 from $44.99 until 12/1)
Minecraft Dungeons Ultimate ($24.79 from $39.99 until 12/5)
New Tales from the Borderlands Deluxe ($37.49 from $49.99 until 12/5)
Vampire the Masquerade SoNY ($3.24 from $12.99 until 12/14)
Vampire the Masquerade CoNY ($2.99 from $19.99 until 12/14)
Sales Ending Tomorrow, Friday, November 25th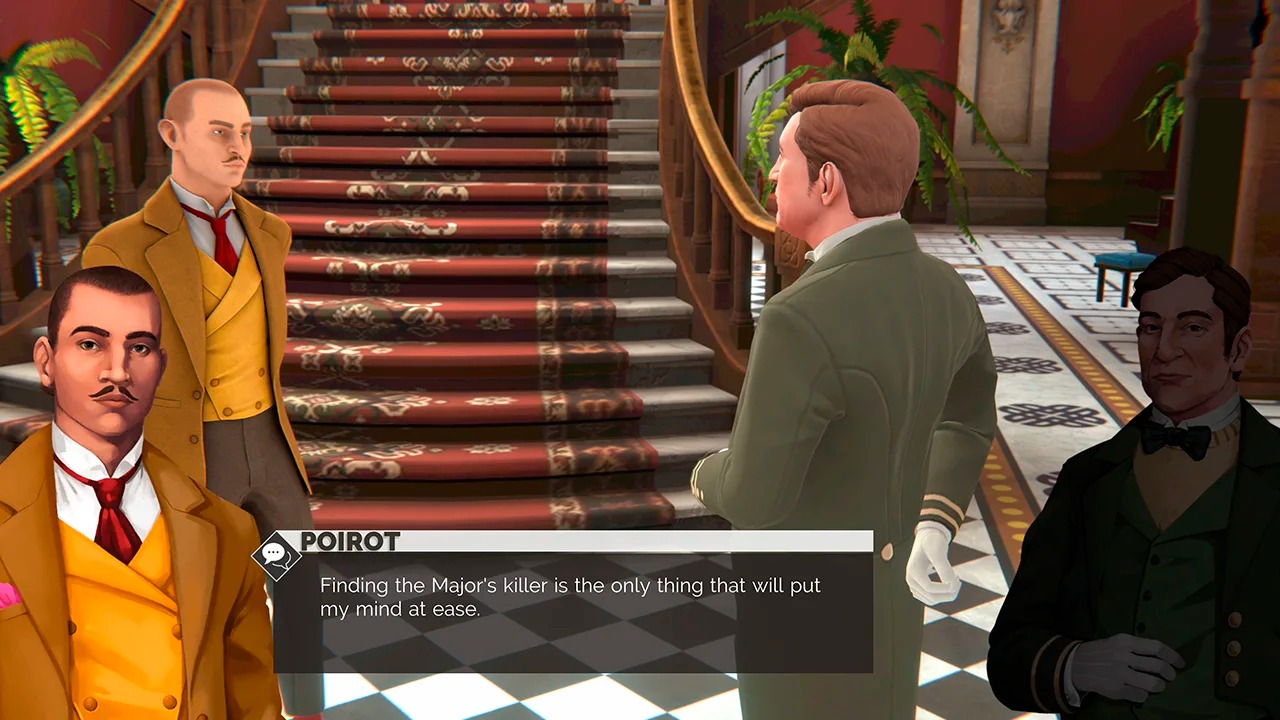 Agatha Christie: Hercule Poirot ($14.99 from $29.99 until 11/25)
Akinofa ($1.99 from $4.99 until 11/25)
Asterix & Obelix XXL Romastered ($8.99 from $29.99 until 11/25)
Beyond a Steel Sky ($15.99 from $39.99 until 11/25)
Multi Race: Match the Car ($2.99 from $9.99 until 11/25)
Murder Mystery Machine ($9.99 from $19.99 until 11/25)
My Universe: Cooking Star ($7.49 from $29.99 until 11/25)
My Universe: Doctors & Nurses ($14.99 from $29.99 until 11/25)
My Universe: My Baby ($8.99 from $29.99 until 11/25)
My Universe: Pet Clinic ($5.99 from $29.99 until 11/25)
PigShip & the Giant Wolf ($3.59 from $7.99 until 11/25)
Pinball Jam ($11.24 from $24.99 until 11/25)
Railways ($3.20 from $4.99 until 11/25)
Sakura MMO 3 ($7.99 from $9.99 until 11/25)
The Sisters: Party of the Year ($14.99 from $29.99 until 11/25)
XIII ($27.99 from $39.99 until 11/25)
That's all for today, friends. We'll be back tomorrow with the rest of the new releases for the week, plus whatever new sales roll in during the next twenty-four hours. If any big news happens, we'll have that as well. Now if you'll excuse me, I have to get back to Pokemon. I hope you all have a great Thursday, and as always, thanks for reading!