With OPUS: Echo of Starsong ($8.99) having finally launched on iOS after hitting PC and consoles, I had a chance to talk to Scott Chen who is the co-founder and executive producer of Sigono. In our chat, I touched on topics like game subscription services, porting to mobile, Sigono's future games, and the response to OPUS: Echo of Starsong on iOS so far.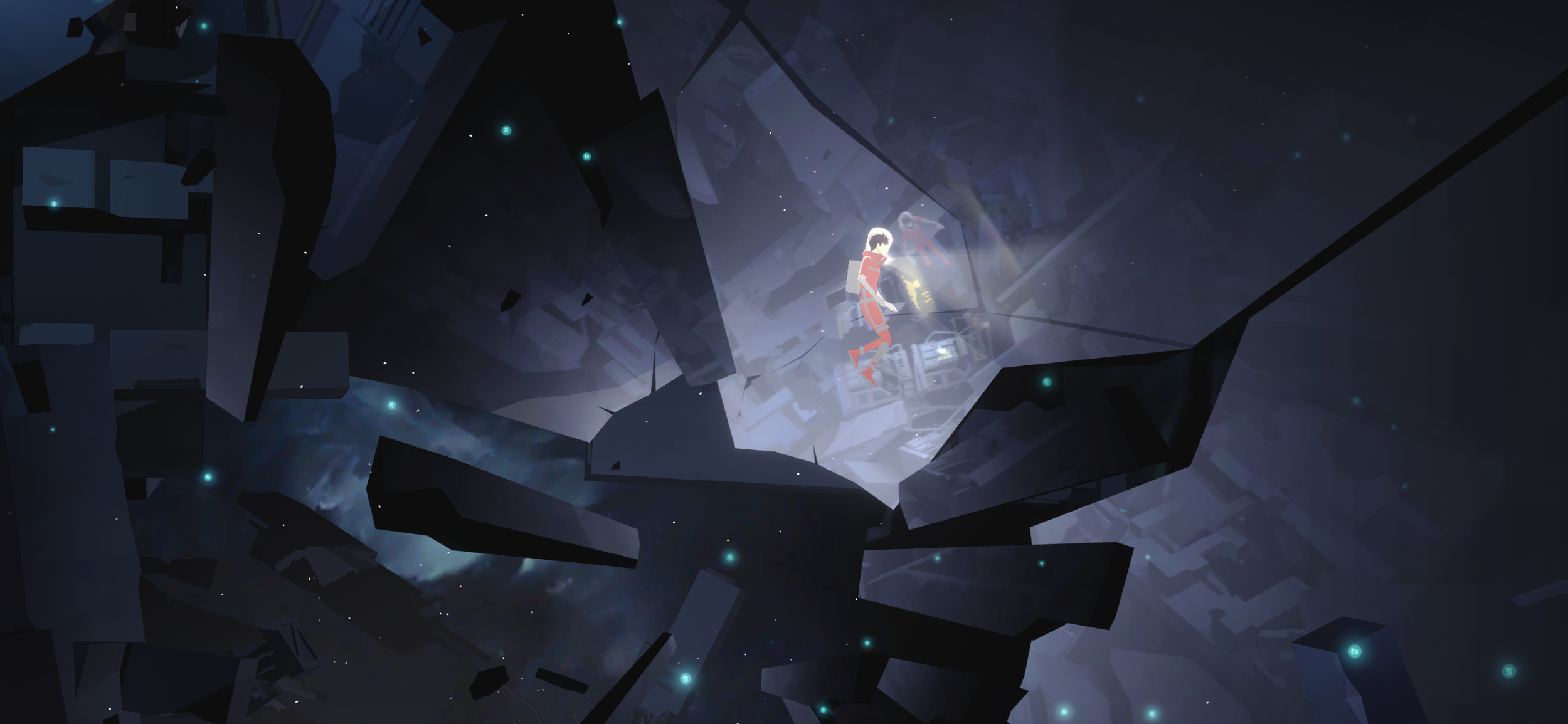 TouchArcade: Tell us a little bit about yourself and what you do at Sigono.
Scott Chen:Hi! This is Scott Chen, I'm the co-founder of SIGONO and current executive producer for the OPUS series.
SIGONO (formerly known as Team Signal) was started 9 years ago, when Brian and I met while studying at Carnegie Mellon University. During that time we developed a game prototype for the Microsoft Kinect called The Last Signal, and eventually sold the concept to a large corporation. The money helped us kickstart SIGONO, and after releasing a few arcade titles on the App Store, we started thinking about how we could make games that players will remember. We wanted to tell engaging, heartfelt stories that would leave a lasting impression, and this led us to the OPUS series.
TA: I discovered Sigono with OPUS: The Day We Found Earth years ago. With each OPUS game, the scope increases, and Echo of Starsong is a huge step up in every way. What changed for this game to deliver such a big jump compared to prior releases?
SC: I think for all three games, our goal to tell an engaging story has stayed the same. With each title, we made the most of our resources to reach that goal, and luckily for us, each game was successful enough to provide a bigger budget for the next one, allowing for greater scope. The transition from a handful of people doing basically everything to a production team of specialized members definitely took a while to get on track, but once things were running smoothly, it opened up many artistic possibilities that helped us create bigger, more engaging experiences.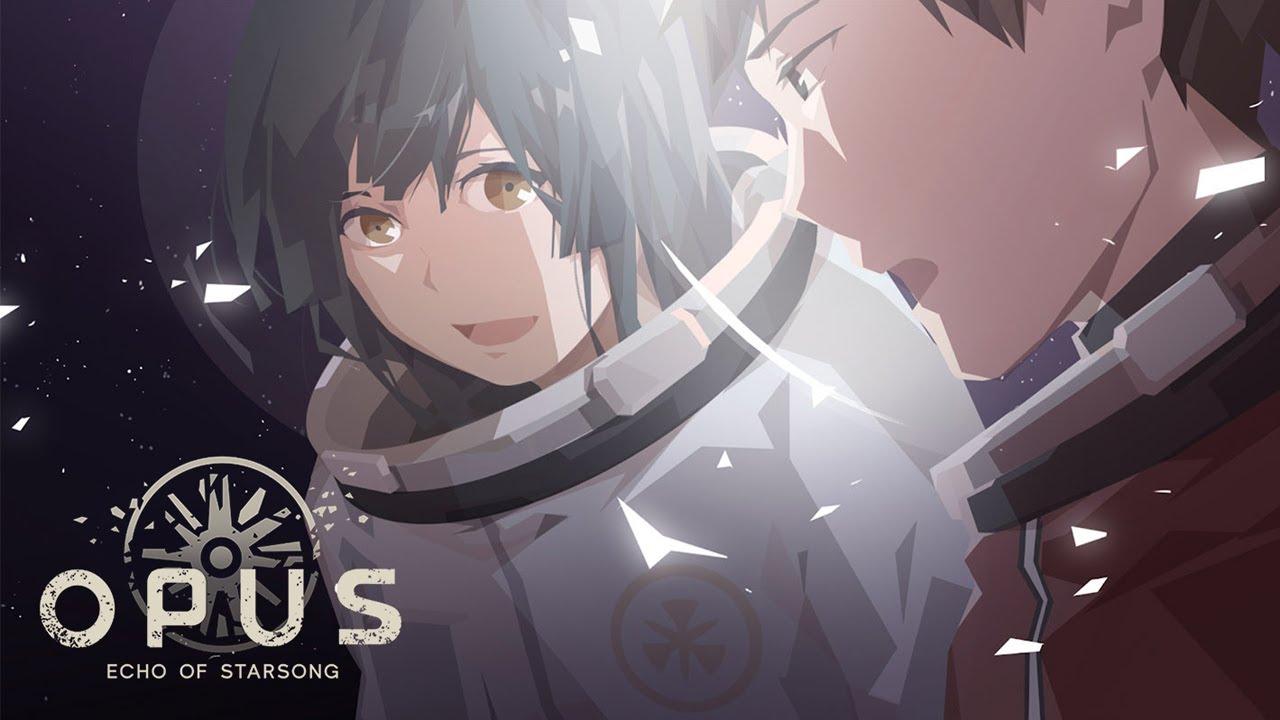 TA: While both prior OPUS games debuted on mobile before coming to PC and then Switch, OPUS: Echo of Starsong was on PC first before coming to consoles and eventually hitting iOS. How has the journey been working on multiple platforms over time?
SC: I think the porting experience has been pretty different for all three games, not just because of the differences between each game, but also due to the market's evolving landscape at the point of each release. In general, going from mobile to PC and PC to mobile both pose their own challenges. For mobile to PC, you need to upscale the whole experience to meet the higher price point. And for PC to mobile, you have to consider performance limits on older devices. But a big takeaway for us was to really plan out the order of platforms we're porting to, because you have to factor in demand on each platform, ease of porting, and likelihood of the platform featuring your game, which is extremely difficult to predict for a self-publishing studio like us.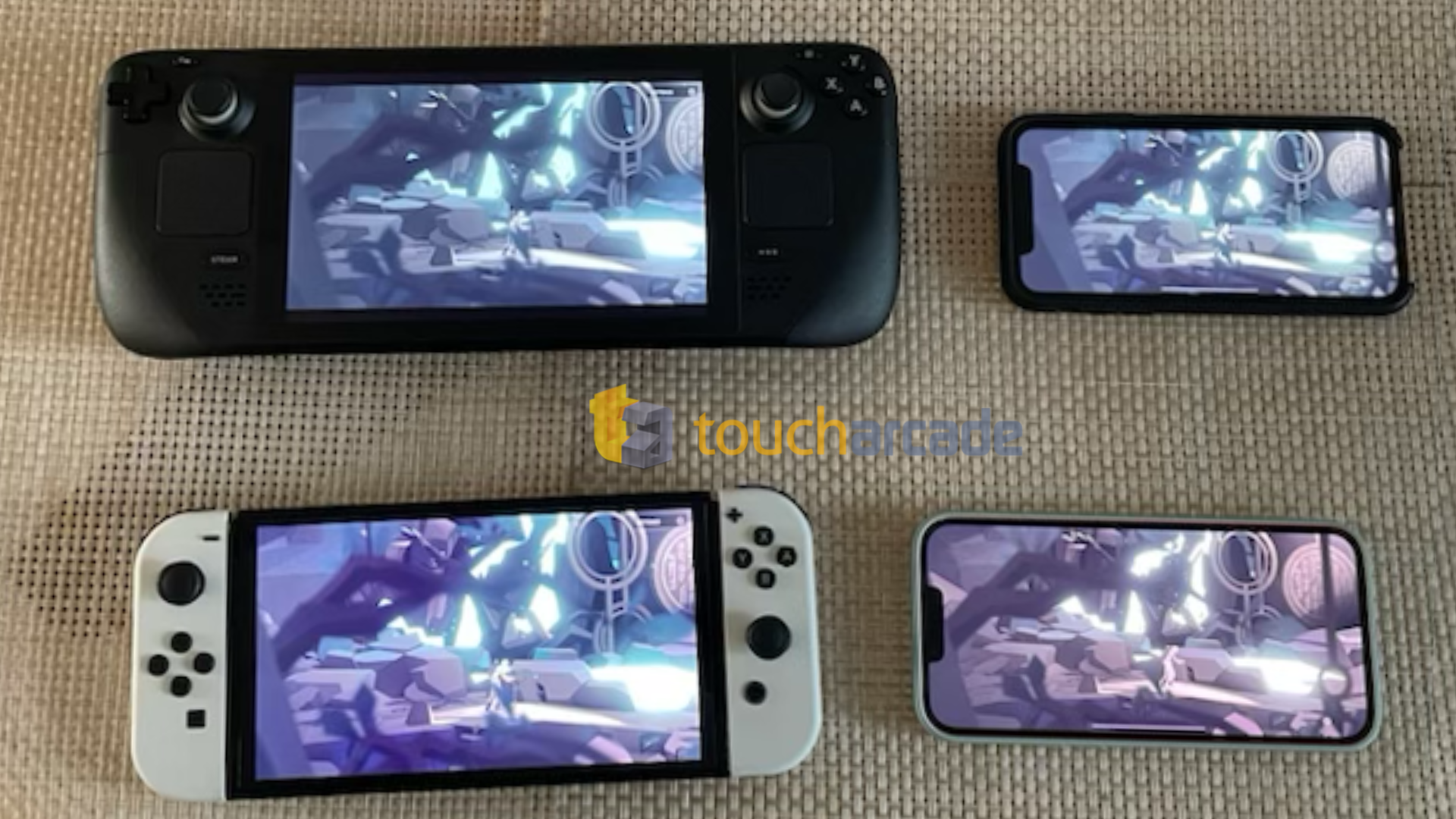 TA: How has the response been to the iOS launch so far?
SC: The response so far has been extremely positive. We were fairly confident this would be the case before release, since it's essentially a port of a game that has picked up many awards, and garnered critical acclaim across every platform it reached. However, the experience of playing with touch input on smaller devices is very different compared to keyboards and controllers, so we paid a lot of attention to optimizing the user experience for mobile, and I think it definitely paid off!
TA: How has it been working on the mobile version after needing to optimize OPUS: Echo of Starsong for Nintendo Switch?
SC: The mobile version was definitely a different beast compared to the other versions we ported. First of all, the UI and control schemes were completely redesigned to follow Apple's design policy of providing the best user experience possible, as we wanted to ensure the controls are intuitive, and would not disrupt the player's immersion. Another big change we made was to redraw a lot of our CG art and tweak many level layouts to fit the wider aspect ratio and smaller screens. Even though only a small fraction of players will likely notice the differences, we think these changes add up, and the attention to detail will help us differentiate ourselves from other games available on the App Store.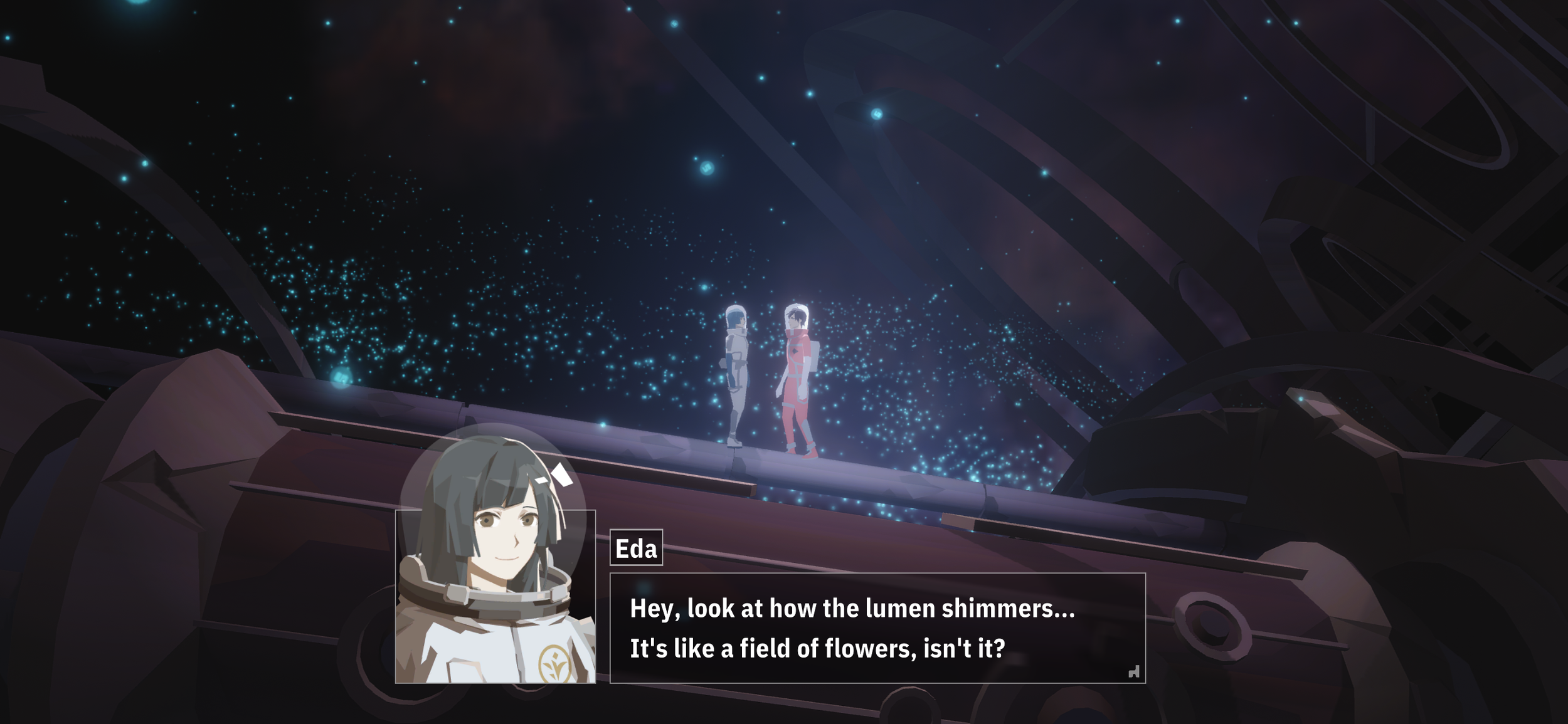 TA: OPUS: Echo of Starsong is also in Xbox Game Pass. Is this the first time a Sigono game has been in a gaming subscription service?
SC: Yes, OPUS: Echo of Starsong is our first game to be made available on any kind of game subscription service. To be honest, we didn't know whether there was a demand on XGP, but after the game was out, we realized that there were a lot of players waiting for it, and the positive response was overwhelming. The opportunity also helped us reach many new fans. We've had players admitting that they don't normally play our type of game, or that it was their first time playing a visual novel, yet they were immersed in the story, and the ending made them cry. So overall I'd say it was a pretty good experience!
TA: Did you plan to bring it to mobile through Apple Arcade or Netflix given the option?
SC: We think both platforms would be perfect for OPUS: Echo of Starsong, since they both focus on more offline, single player experiences, such an opportunity would be more than welcome. If someone working for Apple Arcade or Netflix happens to see this, we'd love to have a chat!
And lastly, because iOS is where the OPUS series had its start, it felt somewhat like returning home, so we wanted to treat it as such, by bringing it the best product we can.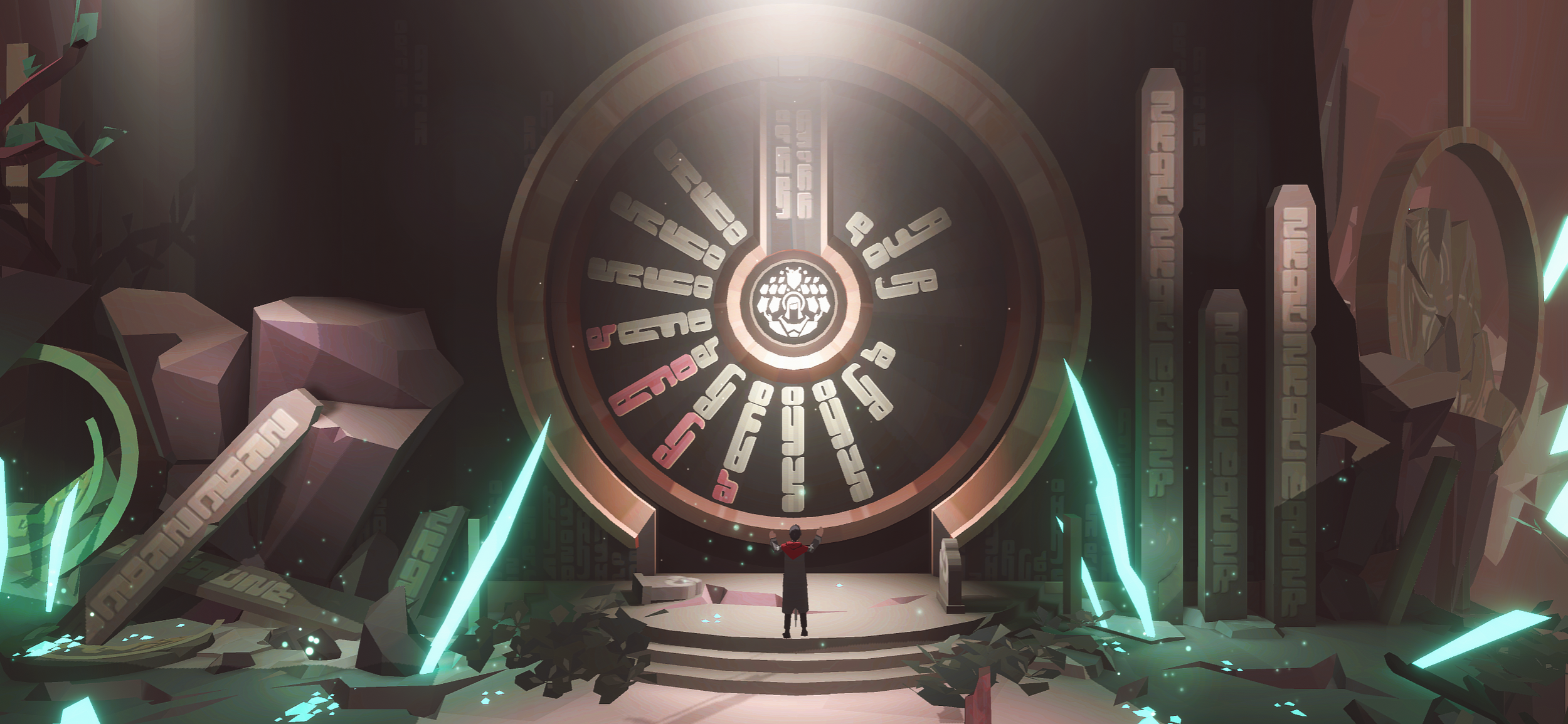 TA: I own the Japanese release of the OPUS Collection and would love to add this one to my collection to complete the trilogy physically. Are there any plans for a physical release of OPUS: Echo of Starsong on Switch?
SC: We are currently in the talks with publishers about a physical release of OPUS: Echo of Starsong, as we know many fans have been looking forward to owning a physical copy (or even a collector's edition). But nothing is set in stone yet, so please be sure to stay tuned for any official announcements!
TA: Having now brought voice acting to the game on PC and having it included in all other versions from the start, is there anything you couldn't add to the game that you still wish you had the resources to bring to it?
SC: Since the game is so story heavy, more language support is definitely something we wish we were able to have. Especially English voice acting, since we get tons of requests for it.
TA: OPUS: Echo of Starsong is less than half the asking price on mobile compared to PC and consoles. Barring mobile games usually costing less than PC and console platforms, is there anything else that led you to picking this price point?
SC: This is actually a pretty tough question to answer. For us, deciding on a price point was a constant tug-of-war between what we think the game is actually worth, and what mobile users are used to paying. People these days tend to gravitate towards free to play games with microtransactions, so it would seem logical for us to do the same. But then the game would have to be designed in an entirely different way, since we now have to consider when the players would want to pay. We decided against this because we wanted to maintain the experience that the PC players loved and praised, so we ended up charging what we think mobile players would feel comfortable with, which was slightly cheaper than the Steam version on discount.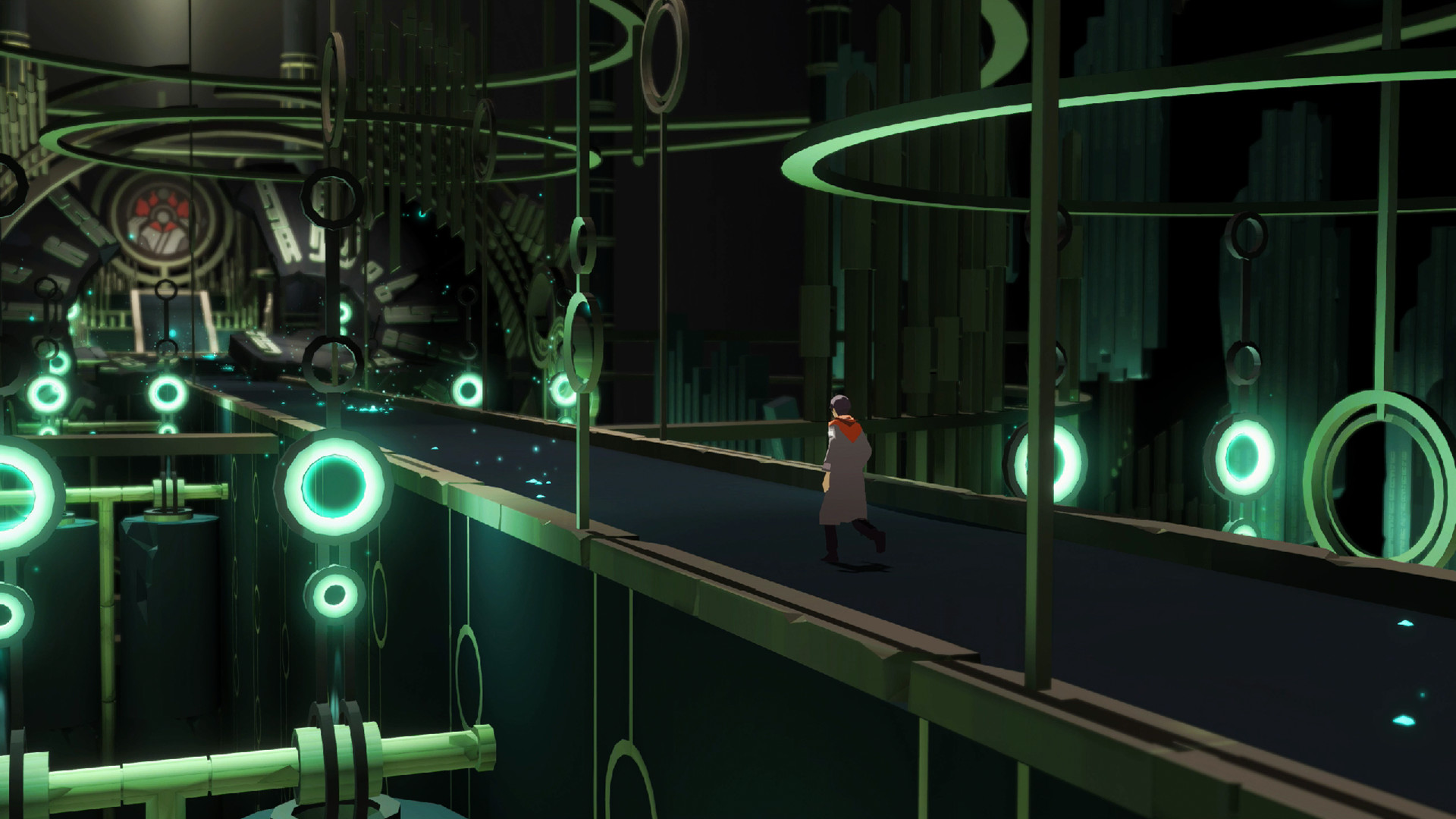 TA: Are there any plans to add iCloud save support (it didn't work for me if it is included) or full controller support on mobile?
SC: We can't make any promises, unfortunately, but we are looking into them.
TA: With it now on iOS, the only platforms left are Android and PlayStation. Are there any plans to bring it to both of those platforms?
SC: Oh we'd love to! However the team's pretty exhausted after the iOS port, so maybe later (laughs).
TA: OPUS: Echo of Starsong has about 97-98% positive reviews on Steam right now. What learnings from OPUS: Echo of Starsong have you taken to help with your next game?
SC: With OPUS: Echo of Starseng, we challenged ourselves to tell a story very deeply rooted in Asian culture to a much wider international audience.
One of the story's main themes is the beauty of loss, the enlightenment and growth of leaving something that you truly love, even if it means your demise. This concept is fairly familiar to an Asian audience, but less so to a western one. So to make the story more approachable, we explored various ways of combining elements from different cultural backgrounds to create the world of Echo of Starsong. The result is a sci-fi setting that's familiar to western audiences at first glance, but built on a mythology that's unmistakably Asian.
This approach helped us gain a lot of insight after launch, when we read reviews of the game from across the world. It's somewhat hard to summarize what we learned, as it has a lot to do with our style of storytelling, but we're confident that we now have a better understanding of how to bring a heartfelt experience inspired by Asian culture to an international audience.
TA: Tell us a little about Project Mountain.
SC: Keeping with the tradition of stepping up our literal game with each entry, Project Mountain will once again be a big leap from Echo of Starsong in all aspects of production, while staying true to the same heartwarming experience our fans have become familiar with.
The project's Steam page has already been revealed, so for anybody who's interested, you can wishlist and follow it now! We are currently hard at work developing the new project, and hopefully we'll have something to share with you soon!
For now, I'll leave you with this: "The province of gods once resided within each of our minds."
TA: Will Project Mountain be on iOS at launch or eventually?
SC: Bringing our games to as many players on as many platforms as possible has always been important to us, but since the mobile landscape has changed so frequently and drastically over the past few years, it's hard for us to make any promises on whether or not Project Mountain will be on iOS at launch. It's definitely something we'd love to do, since iOS is where the OPUS series got its start.
Thanks to Scott Chen of Sigono for his time following the launch of OPUS: Echo of Starsong on iOS.