Last week, Feral Interactive released the huge Medieval II: Total War Kingdoms expansion for Creative Assembly and SEGA's beloved strategy classic Total War: MEDIEVAL II ($14.99) on iOS and Android as an in app purchase. If you skipped the base game earlier this year, it was the first Total War release on mobile to hit both Android and iOS/iPadOS at the same time rather than hitting iOS first. I called Total War: MEDIEVAL II a must play strategy game for iOS in my review, and it has been elevated to be a game I recommend to all, and absolutely essential thanks to the Medieval II: Total War Kingdoms expansion. For this review, I've played the expansion and updated base game on iPhone 14 Plus, iPhone 11, and iPad Pro (2020).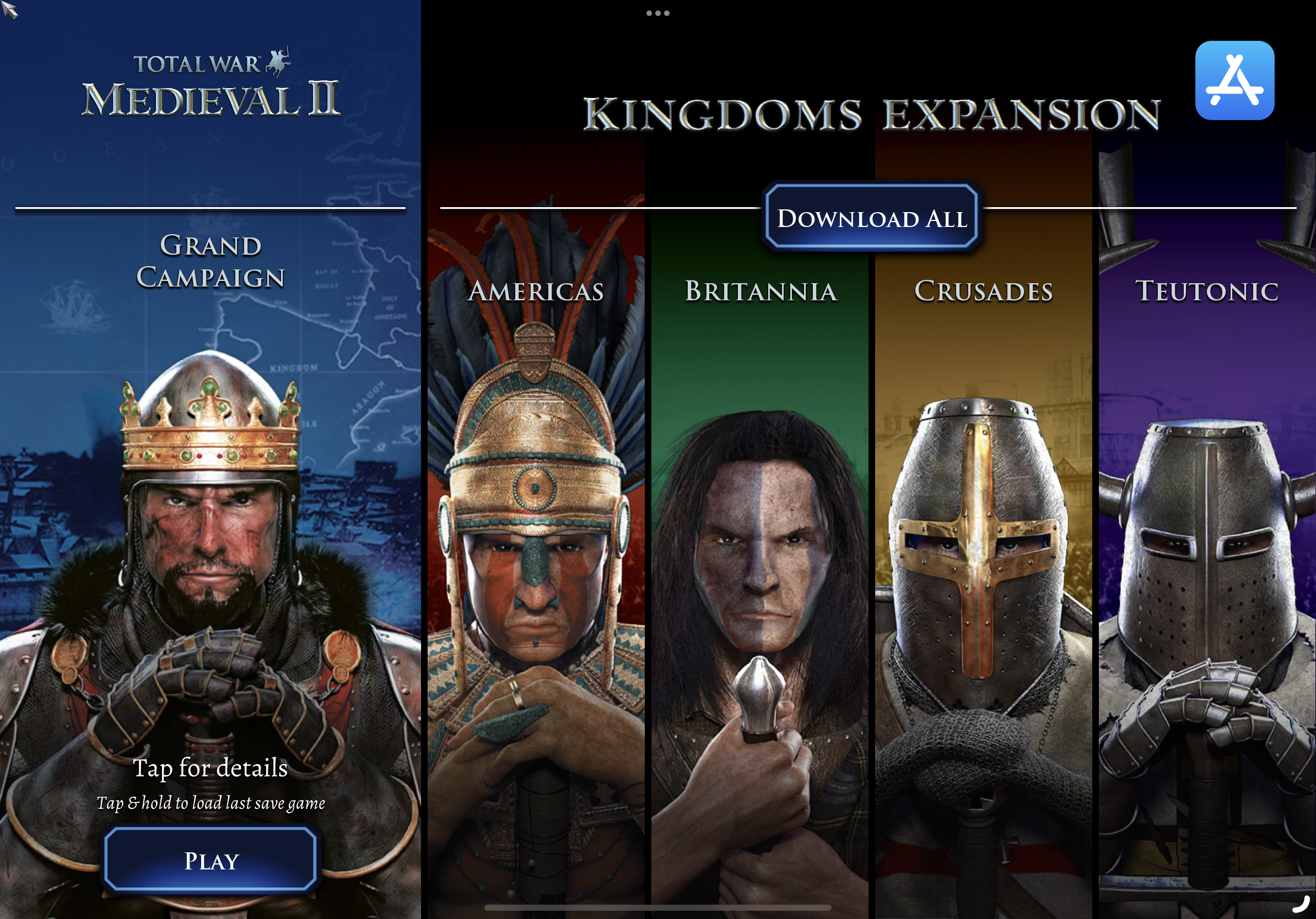 Before getting to the expansion, Total War: MEDIEVAL II has been updated twice since launch with a ton of fixes and enhancements. A few months ago, the iPhone notch issue was resolved alongside improving End Turn speeds. That update also improved mouse and keyboard support. Alongside the Medieval II: Total War Kingdoms expansion, another big update was released for the base game last week. This update added an in-game launcher for the unique campaigns, a Settlement Viewer, the ability to rename settlements, and other fixes. With these updates, even those who only own the base game get a much better experience now compared to what I played at launch day earlier in the year.
If you've not kept up with Medieval II: Total War Kingdoms, it brings four campaigns: Americas, Britannia, Crusades, and Teutonic. In addition to these standalone campaigns you can play as individual games from the launcher on mobile, this update brings two dozen playable factions including many new ones to the expansion. Another aspect worth highlighting is the new music added in this campaign. Compared to today's DLC releases for games, this feels like a sequel's worth of content rather than just a small in app purchase.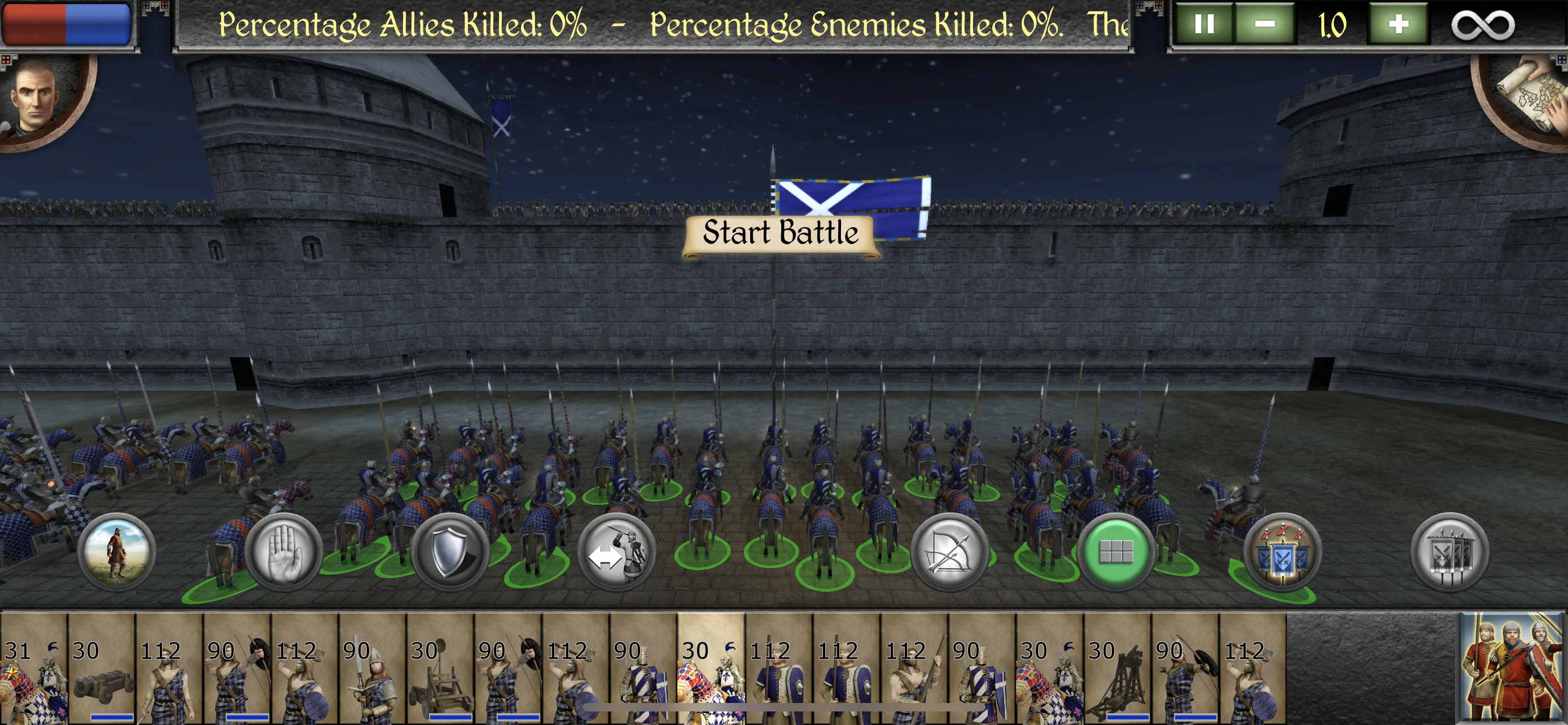 When you launch the game and buy the DLC, you have the option to either download all the campaigns together, or get individual ones if you want to save space on your device. The total installation for all the campaigns is a little over 7.5GB in addition to what the base game uses on your device. You can uninstall individual campaigns if you need to as well once you finish them to free up space.
Given the price point, some might think of Medieval II: Total War Kingdoms as just a small extension of the base game, but it is so much more. I've had a ton of fun trying out the new factions and slowly making my way through the campaigns. Instead of focusing on a single location or period, you can go across centuries here. Out of the ones I've spent the most time with so far (there's a lot of replayability), the Britannia campaign has been the most fun given the period, but I also really have enjoyed the Teutonic one so far. Barring the main campaign in each of the four, you can do custom battles, get into a quick battle, or jump into scenario battles that vary depending on what you've selected out of the four new DLC campaigns.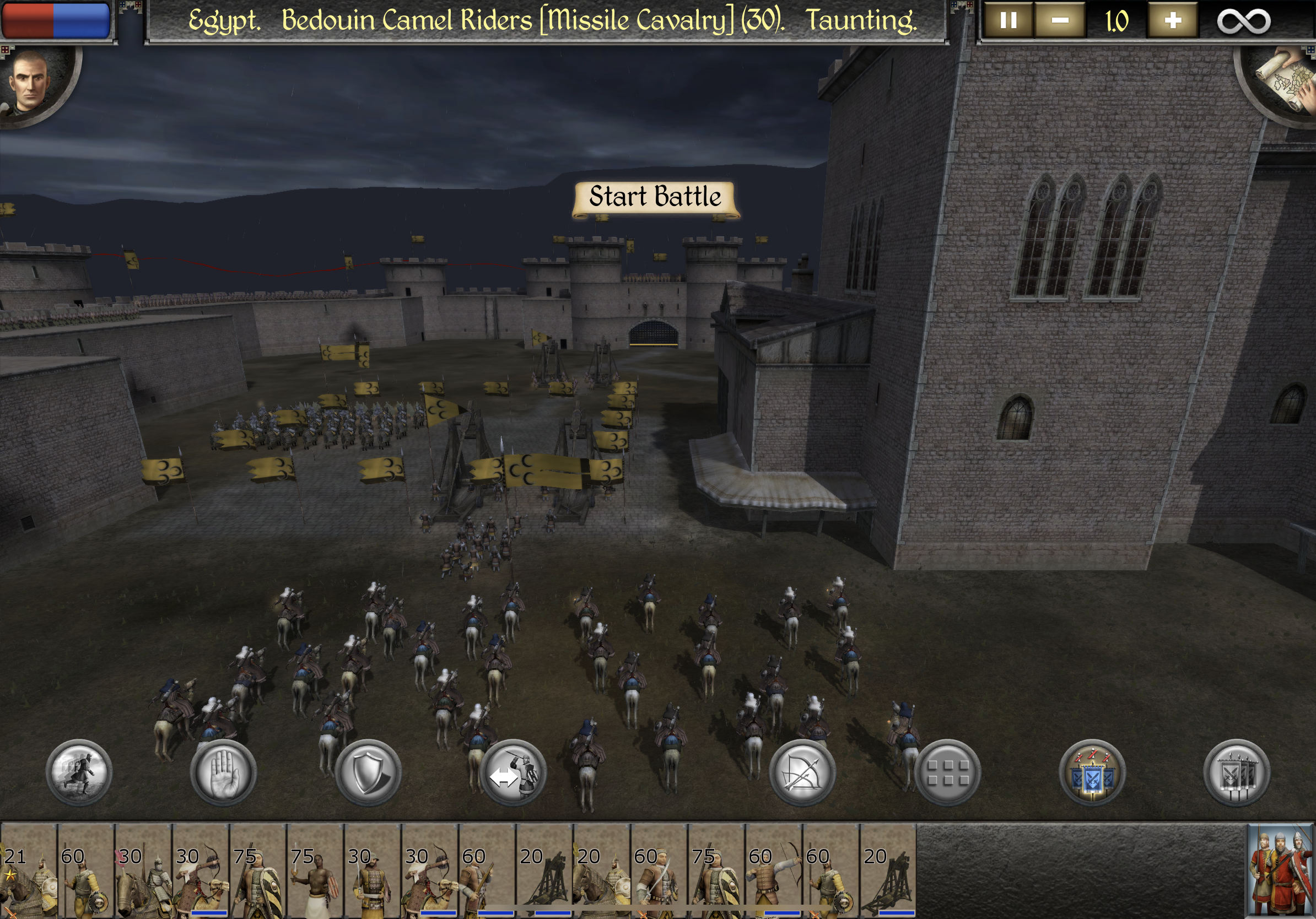 I'm pleased with how Medieval II: Total War Kingdoms runs on my devices. It has no real issues like the original barring some of the distance rendering like the base game. You will likely have no trouble with this on any recent supported device given how well it looks and runs on my iPhone 11 and iPad Pro (2020). On the phone side, it definitely felt better to play on the larger screen on the iPhone 14 Plus I used for a few hours. I think all of Feral Interactive's releases play best on iPad, but the iPhone 14 Plus screen size helps a lot with the iPhone version. It is going to be hard to go back to the PC version's older interface after this.
Just like the original release of the base game, Medieval II: Total War Kingdoms and the update for the base game do not add any graphics options. You have a battery saver option as the only graphics option for the game. There are no frame rate or resolution settings with Feral Interactive tweaking these on a per-device basis as with other releases from the studio.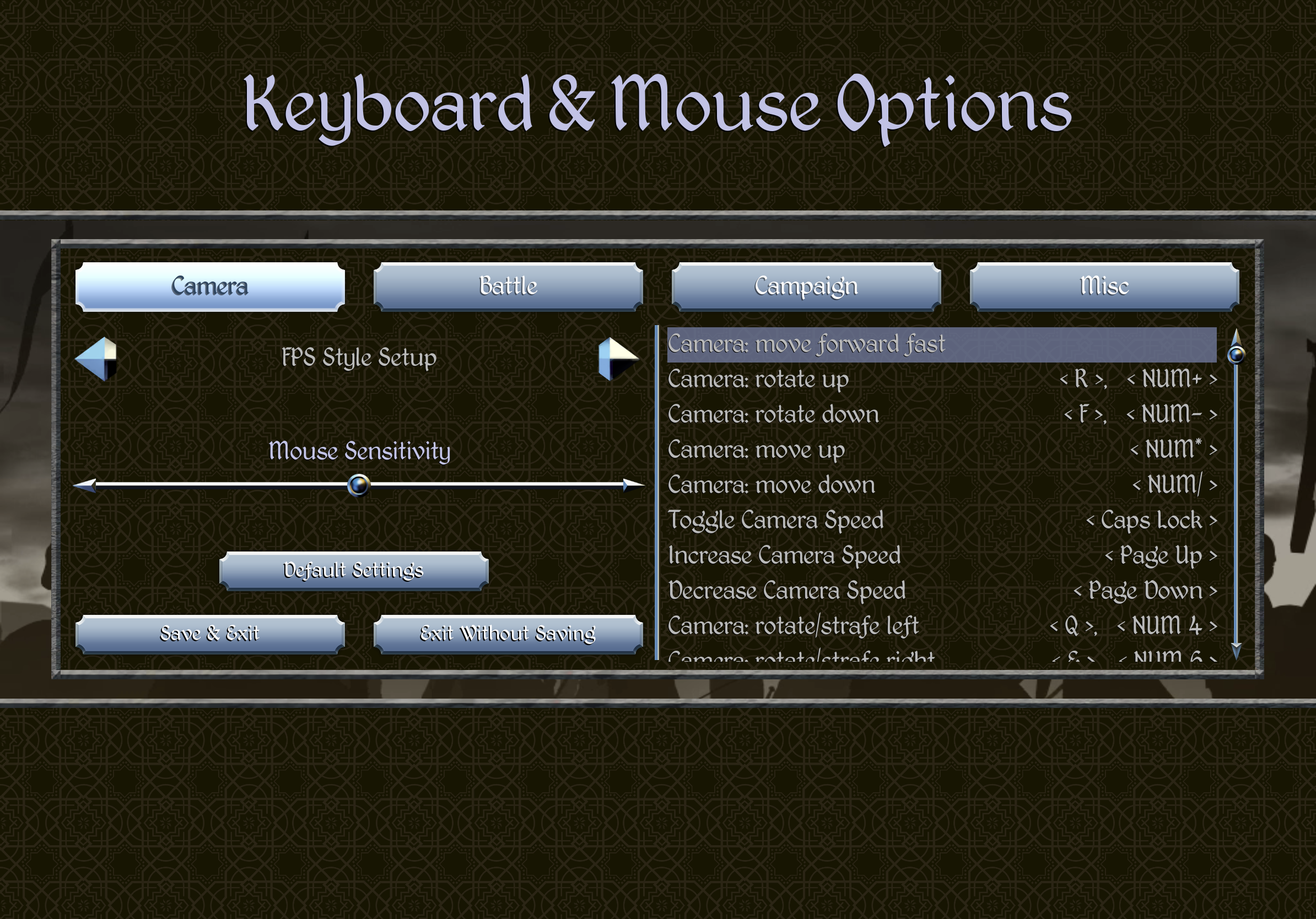 Not to flog a dead horse, but I hope Feral Interactive and Sega can bring back the Medieval II: Total War Kingdoms and base game music for purchase. The music in the new campaigns is also excellent and I wish I could listen to them outside the game without having to rely on YouTube uploads. Medieval II: Total War Kingdoms really had some of the best audio design in the series and I hope we eventually get a game that reaches those highs again.
I adore the touch controls in Medieval II: Total War Kingdoms, but if you aren't a fan of playing with touch on your iPad, you can use a mouse and keyboard. These have their own settings in-game as well to tweak to your liking. This includes sensitivity and presets for either an FPS-style setup for bindings or a Total War one assuming you played Total War on PC before. Just keep in mind that this isn't available on iPhone right now.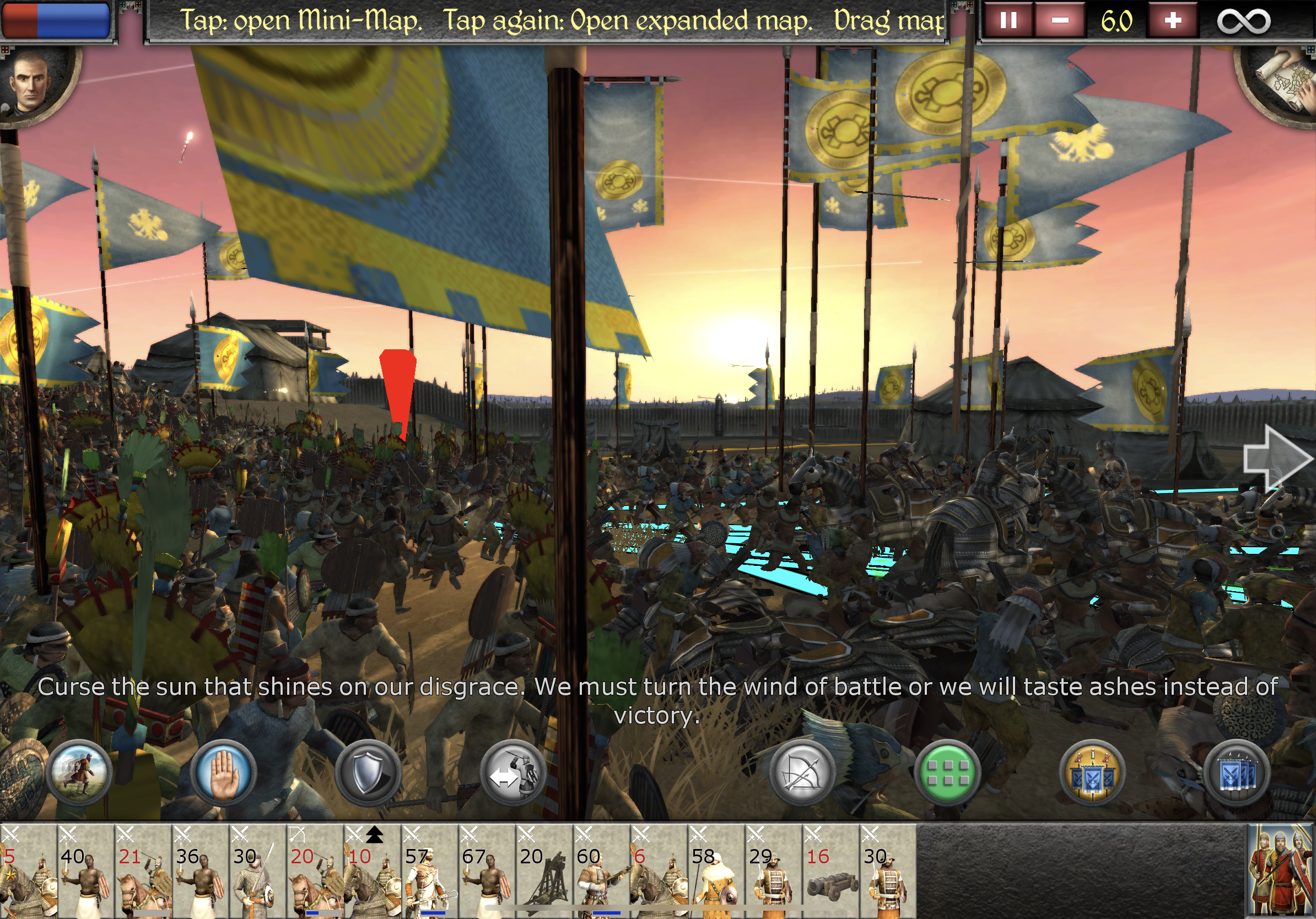 Total War: MEDIEVAL II and the Medieval II: Total War Kingdoms expansion campaigns all have great iCloud save support. I've had no trouble playing across devices and picking up where I left off. It even has support for being offline and letting you sync the next time you're online and in-game. Feral Interactive is easily the best out of the premium iOS and iPadOS developers with how well save syncing is implemented.
Like I said in my original review, this iOS and iPadOS is so good, that I hope Sega gets Feral Interactive to bring it and enhance it further on PC like they did with Rome: Total War Remastered. Going back to the Steam version after playing the updated Total War: MEDIEVAL II and the Kingdoms content on iPadOS and iOS is hard. Feral Interactive had already done a brilliant job with the base game, but the updates following launch and the Kingdoms expansion make Total War: MEDIEVAL II even better.
The one aspect I'm not a fan of right now, is not being able to go back to the main launcher once you get into either the DLC campaigns or the base grand campaign. Feral Interactive mentioned this is a limitation of the mobile OS, but I hope a quit button is added then because manually force closing the game to get into another campaign isn't intuitive. While I didn't expect it to be added, it is worth noting that the release of Medieval II: Total War Kingdoms and update for the base game still do not include support for multiplayer if that matters to you.
Total War: MEDIEVAL II was more than worth the asking price, but the value offered in Medieval II: Total War Kingdoms is amazing. Together, Medieval II: Total War Kingdoms and the base game are absolutely essential if you have any interest in the genre and have a recent iOS or iPadOS device. It is hard to imagine any newer Total War game DLC offering this much quality and value in DLC. With the Kingdoms expansion and the updates to the base game over the months, Total War: MEDIEVAL II with Kingdoms is absolutely essential.
TouchArcade Score: 5/5