Anyone who's ever dreaded a major exam has probably woken up in a cold sweat after a terrible dream. School is a breeding ground for horrific nightmares both during the day and at night, and in Haunted Dorm, developer Mihuan has taken things up a notch with its innovative mix of tower defense and "hide and seek" elements to bring players a truly chilling experience.
A terror teacher who's out to get you
While some educators only want what's best for us as we aim to reach our full potential in school, others may not be so amiable. We've all had that one teacher who always seems to be out to get us, and in Haunted Dorm, you don't have to imagine what it's like to have that same teacher turn into a demonic ghost.
As a student, you'll have no choice but to lie on your bed while a malevolent demon scratches and scrapes at the door. You'll no doubt fear for your life, but thankfully, you won't be as defenseless as you might think. Players can fortify their rooms and reinforce their doors to keep the demonic teacher at bay, because while the game foregoes the waves of enemies that are typical of the genre, it certainly ups its terror level by having just one persistent enemy (or Dream Hunter) trying to break down your door by all means necessary.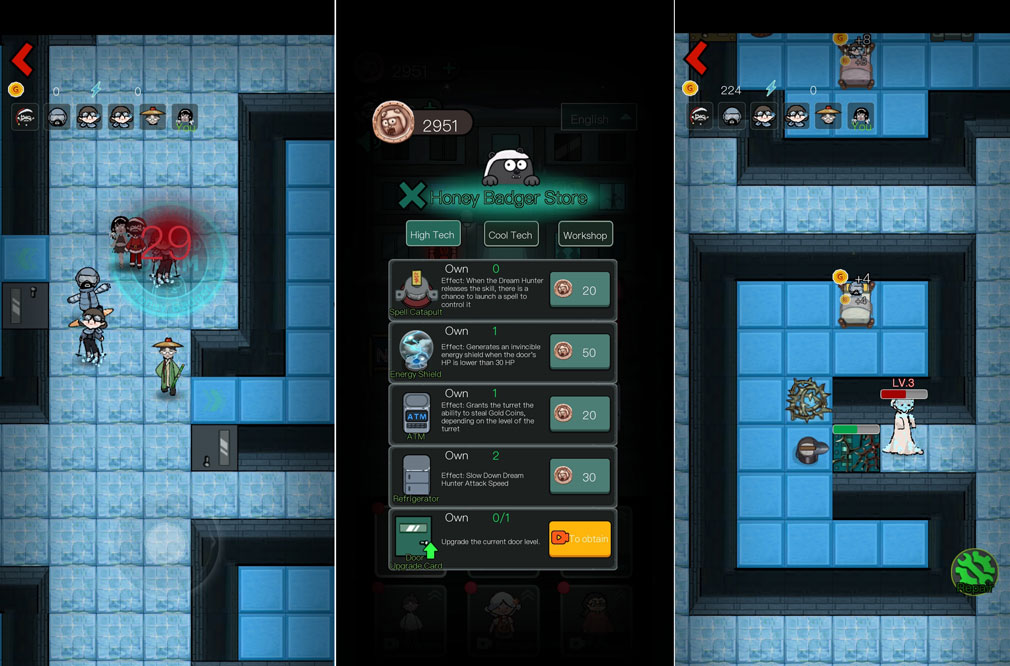 A compounded sense of helplessness
Speaking of being helpless, what's interesting about Haunted Dorm is that you realistically only have limited resources available to you to buff up your defenses. Apart from making sure your Door is in tip-top shape, you can upgrade your Bed to earn enough currency to buy other what-have-yous around you.
For instance, the Repair Bench can keep your Door standing for as long as possible, while the Turret can help you attack the Dream Hunter at the gates. You can also make use of other structures such as the Game Console, the Spell Catapult, the Energy Shield, the ATM and even the Refrigerator – basically whatever you can get your hands on to keep the monster at bay.
A desperate attempt to escape your fate
Of course, you'll have a variety of ways to steer clear of the Dream Hunter in tonnes of different Game Modes for you and your friends to tinker around with. Apart from the Classic Map, the Ice and Snow Map lets you become the Dream Hunter as you try to break down the door to eliminate the sleeping students. In the Story Mode, you can choose from the Moss Room, Catch All at a Time, Reclaim Ghost, Preventable and Controllable, Sell Off Their Property, Help Teammates, and Only One will Survive modes.
There's also a unique Seven Monsters Mode where players progress through seven levels to win. They have to persevere as failing or quitting halfway will reset their progress. On each level, the Dream Hunter will have a specific skill and random buffs such as moving speed +20% or attack speed +30%. There will also be random props, which gives this mode a roguelite feel.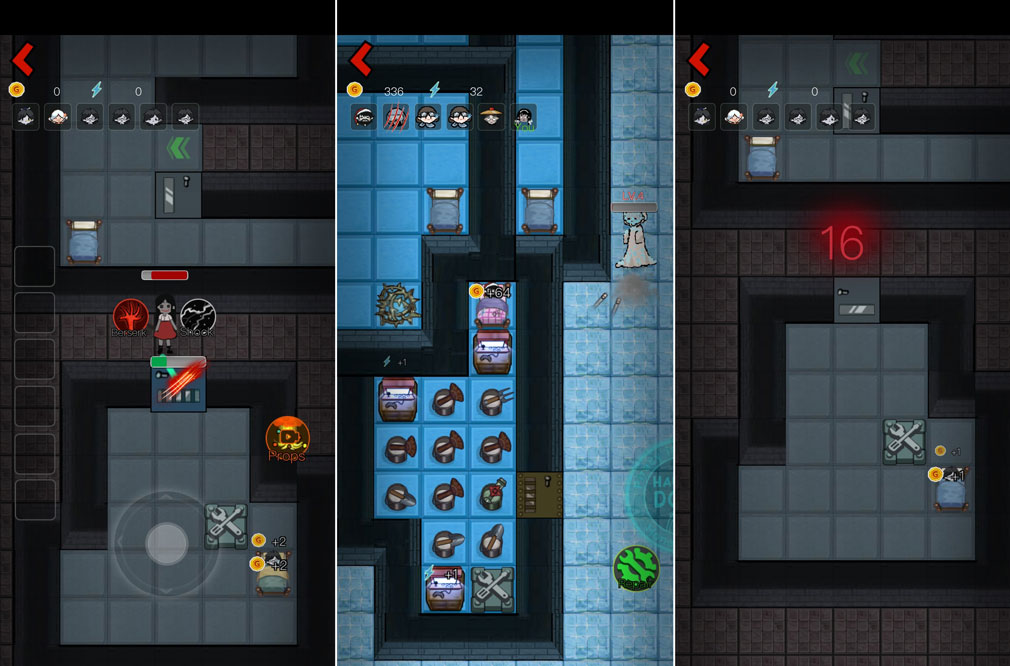 Haunted Dorm has gained a bit of a cult following since its global launch in February this year, boasting the top spot in TapTap's popularity rankings in China plus an App Store Free Games Ranking No.4 under its belt. If you're keen on giving yourself a scare, you can download the game on the iOS App Store and on the Google Play Store for Android devices today. It's a free-to-play game with in-app advertisements.
Sponsored Content
This article is sponsored content written by TouchArcade and published on behalf of Mihuan to promote their horror-themed tower defense title Haunted Dorm. For questions or comments, please email ads@toucharcade.com