It's that time. Halloween is approaching, and you're feeling like playing something season-appropriate to compensate for the fact that you can't go Trick-or-Treating anymore without getting weird looks. Well friend, if you have a Nintendo Switch and some money, I may have some solutions for your problem. Now, if you're just looking for scary games, I'll direct you to our list of the 10 Best Horror Games on Switch. But as we all know, sometimes games can be Halloween-y and not all that scary. That's where this list comes in. The choices are in no particular order and only represent my opinion. If you have some ideas of your own, be sure to leave them in the comments below. Let's go!
Luigi's Mansion 3 ($59.99)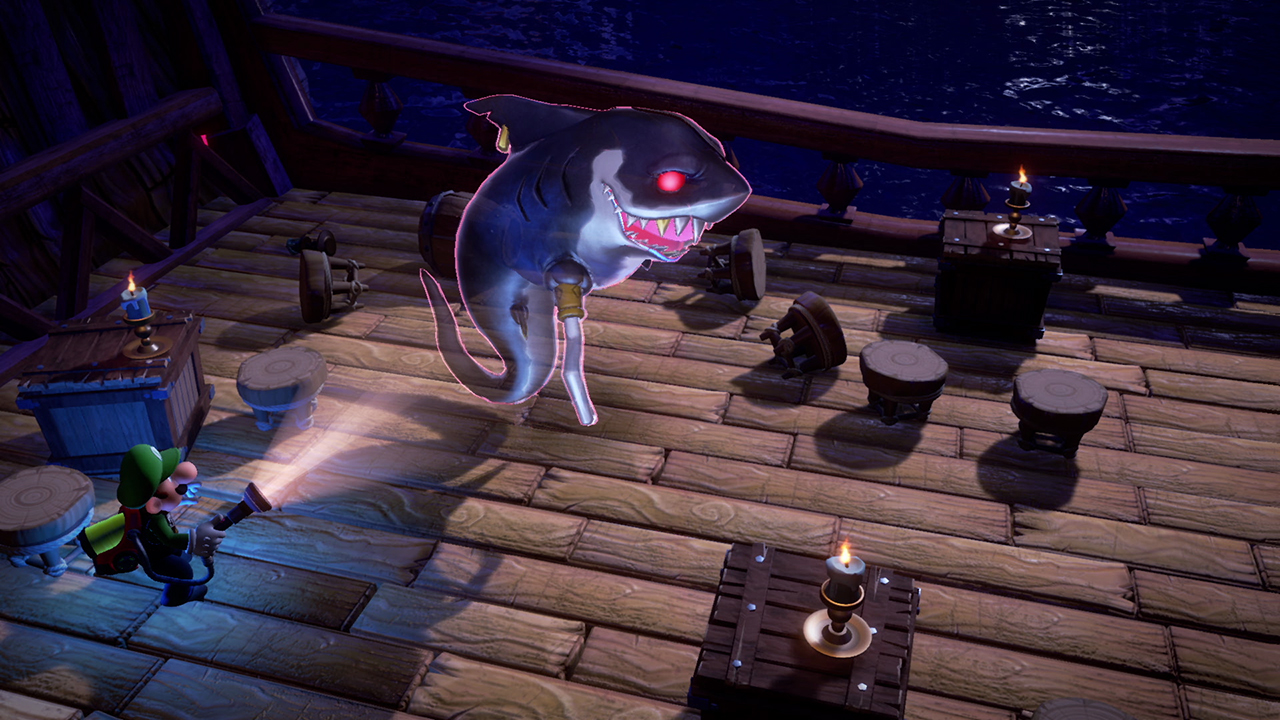 Luigi's Mansion 3 is fun to play anytime of the year, but it certainly is well-tuned for this season. Follow Luigi and his helpful associate Gooigi as they bust some ghosts and try to rescue Mario and company. You'd think they'd all stop going to these big, scary-looking buildings by this point, but I suppose it's sort of Mario's thing. This one is a real looker, and you can play it in co-op to double the fun. Not mathematically double. It's just an expression.
Castlevania Advance Collection ($19.99)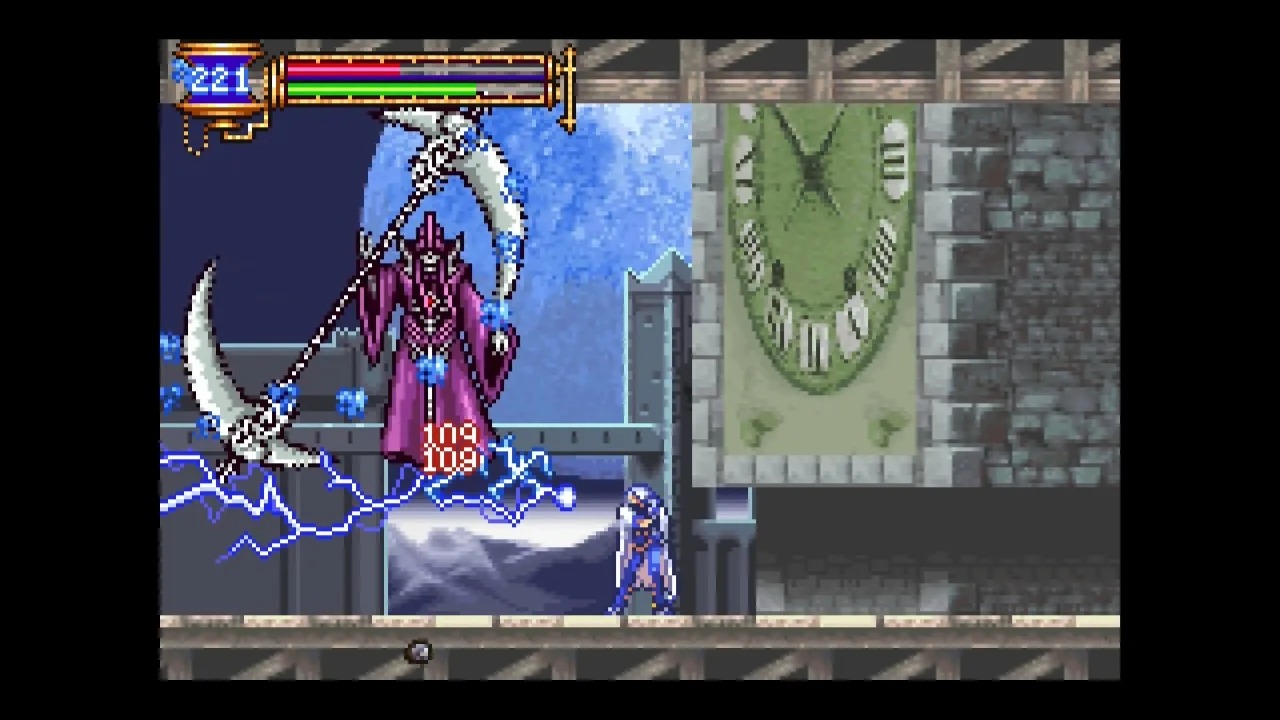 It's a curious thing. I can't ever say I've found a Castlevania game scary, but I always get an urge to play them in October every year. I guess it's the whole monster-killing thing. Anyway, you can't go wrong with either Castlevania collection to get your fix, but I'm picking this one because the three Game Boy Advance games will give you dozens of hours of fun and Dracula X's final boss is absolutely terrifying in how cheap it is. Boo!
Pumpkin Jack ($29.99)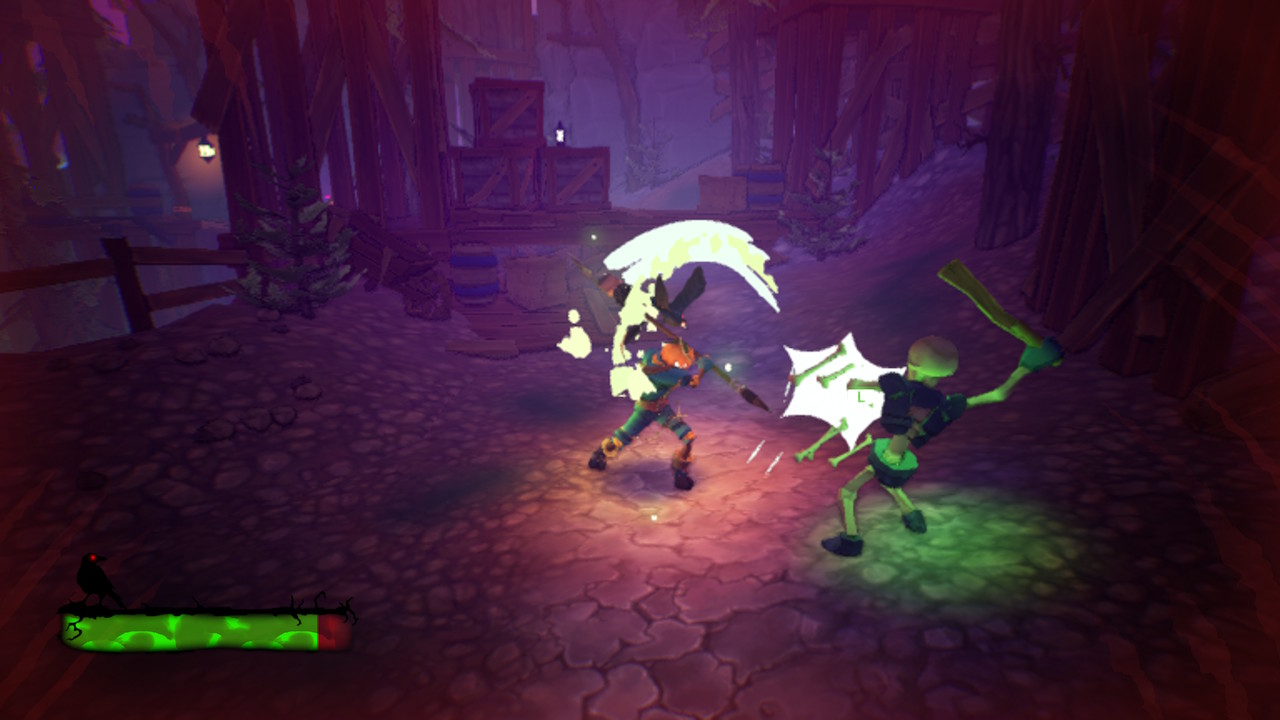 He's only got a danged pumpkin for a head. How much more Halloween can you get? Of all of the Nintendo Switch games featuring a pumpkin-headed protagonist, this is the best. It's a 3D platformer and if I had to peg it down I would say it draws heavily from the PlayStation 2 era of the genre. For some people, that's going to be a turn-off. For others… you're probably already on your way to the eShop to buy it. Whatever it may lack in big budget fancy touches, it more than makes up for with its cool theme.
Resident Evil ($19.99)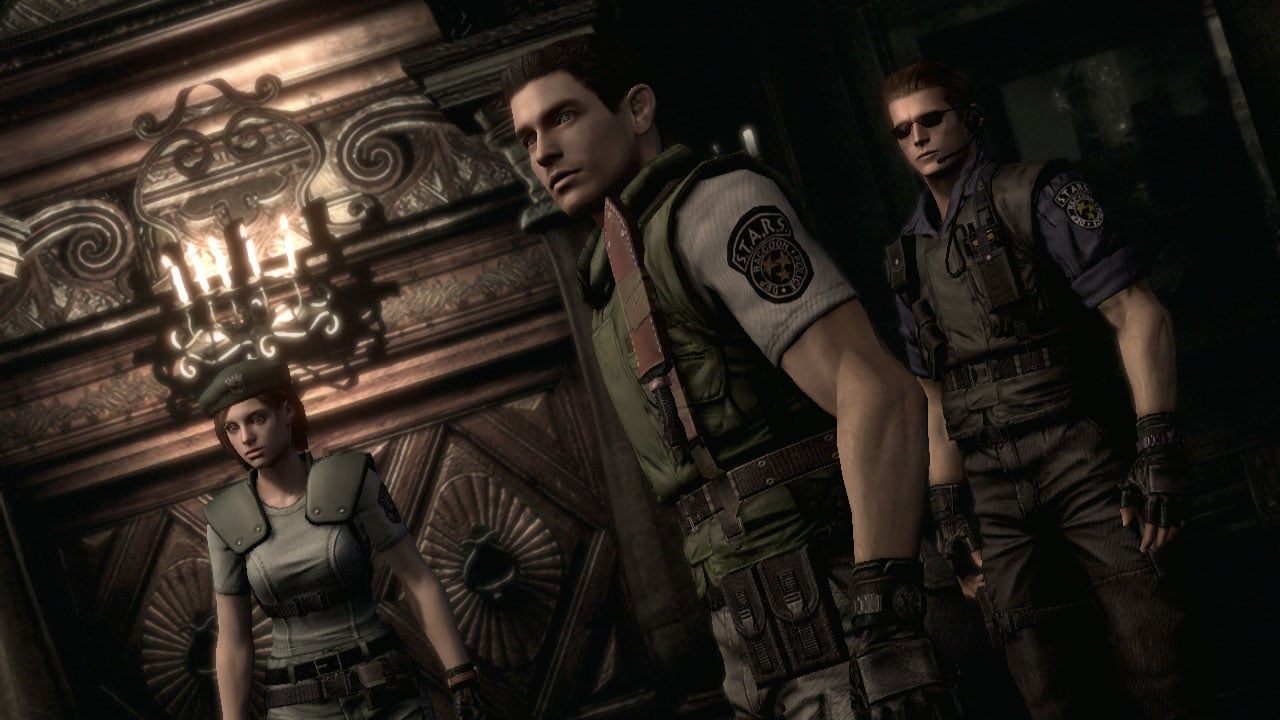 I could probably fill half this list with Capcom games. I could fill most of it with Resident Evil alone. But for the sake of variety, let's keep it to one game from the elder statesman of survival horror. While Resident Evil 4 is probably the better game and Resident Evil Revelations feels more modern, there's something about this outstanding remake of the original Resident Evil that makes me want to play it on Halloween. Perhaps because it best encapsulates that B-horror movie vibe that the series quickly outgrew with its ambitions. Perhaps it's just because of those dogs. You decide.
Animal Crossing: New Horizons ($59.99)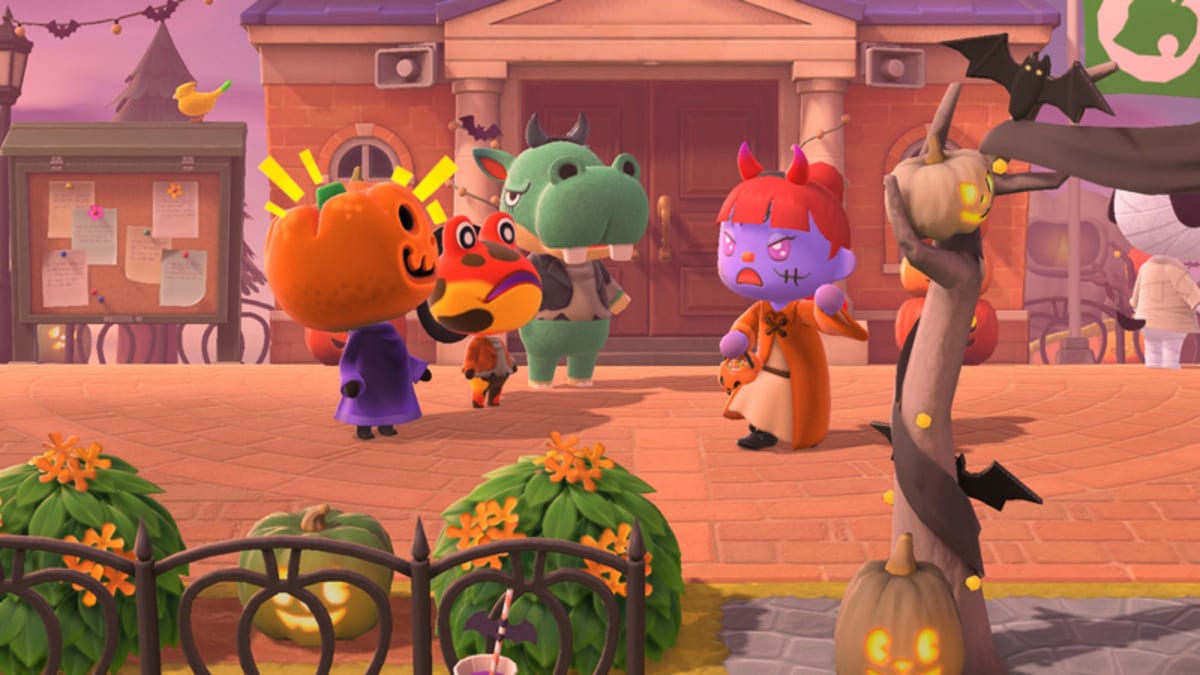 If you want to experience the holiday the way you (probably) did as a kid, Animal Crossing: New Horizons is going to be your best choice. The Halloween events in Animal Crossing games always do a great job of bringing together various elements of the holiday, and New Horizons certainly doesn't slouch in that regard. Get your costume together, keep some candy on hand for Trick-or-Treaters, and have a pleasantly spoopy time with your goofy animal neighbors.
Diablo II: Resurrected ($39.99)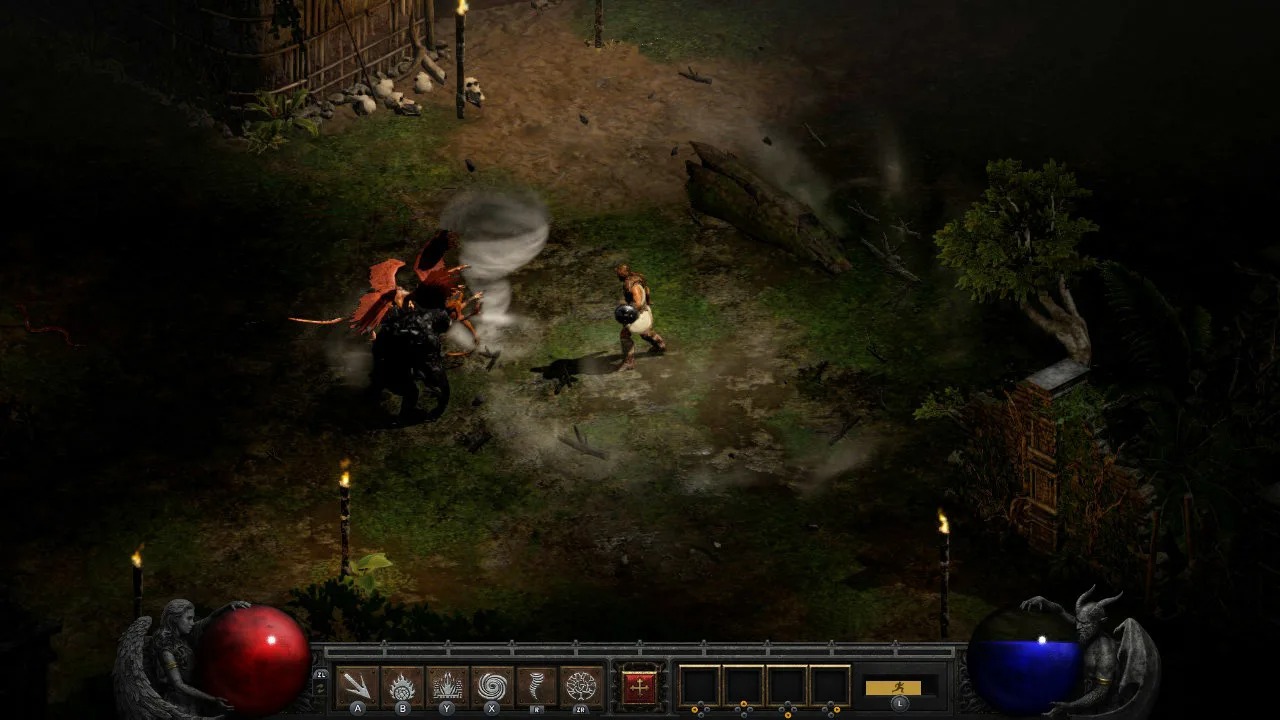 Crawling through dark dungeons where random hordes of monsters could overrun you at any moment and eat your face is a fine way to spend the holiday. Diablo II is an old favorite of mine around Halloween, or any time of the year, and this remake allows you to play it on your Switch in whatever dark closet you choose to hide in. Its dark, bleak vibe is great for setting the mood for some seasonal terrors. Plus the randomized loot makes it feel like Trick-or-Treating. Sometimes you get the full-size Snickers, sometimes you get the Rockets.
Ghosts 'n Goblins: Resurrection ($29.99)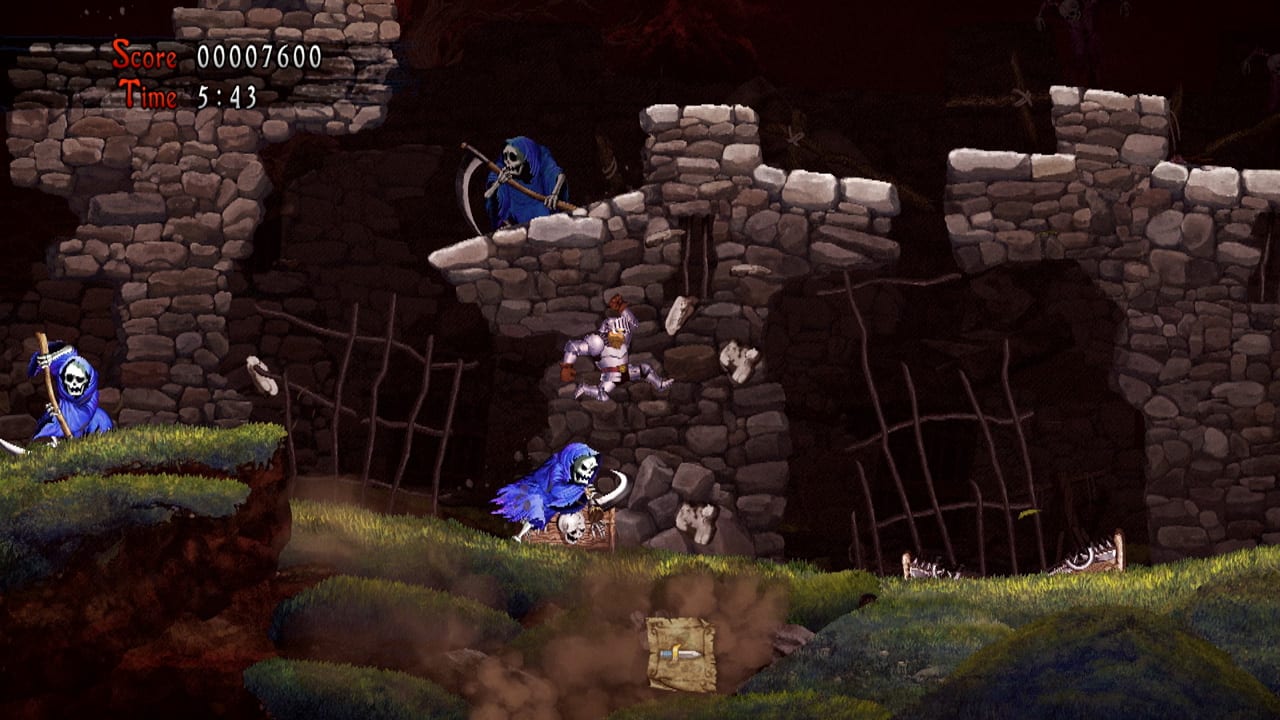 Alright, time for some seriously scary stuff. Not because the theme is particularly frightening, mind you. But if you are a gamer of a certain age and don't tense up even a little when you see Red Arremer/Firebrand chilling out just ahead of you in a stage, I don't know what to say. Ghosts 'n Goblins: Resurrection brought the series back in style, and if you're yet to know the pleasures of trying to battle back the forces of the Demon Village, this is a great way to be introduced to it.
Fatal Frame: Maiden of Black Water ($39.99)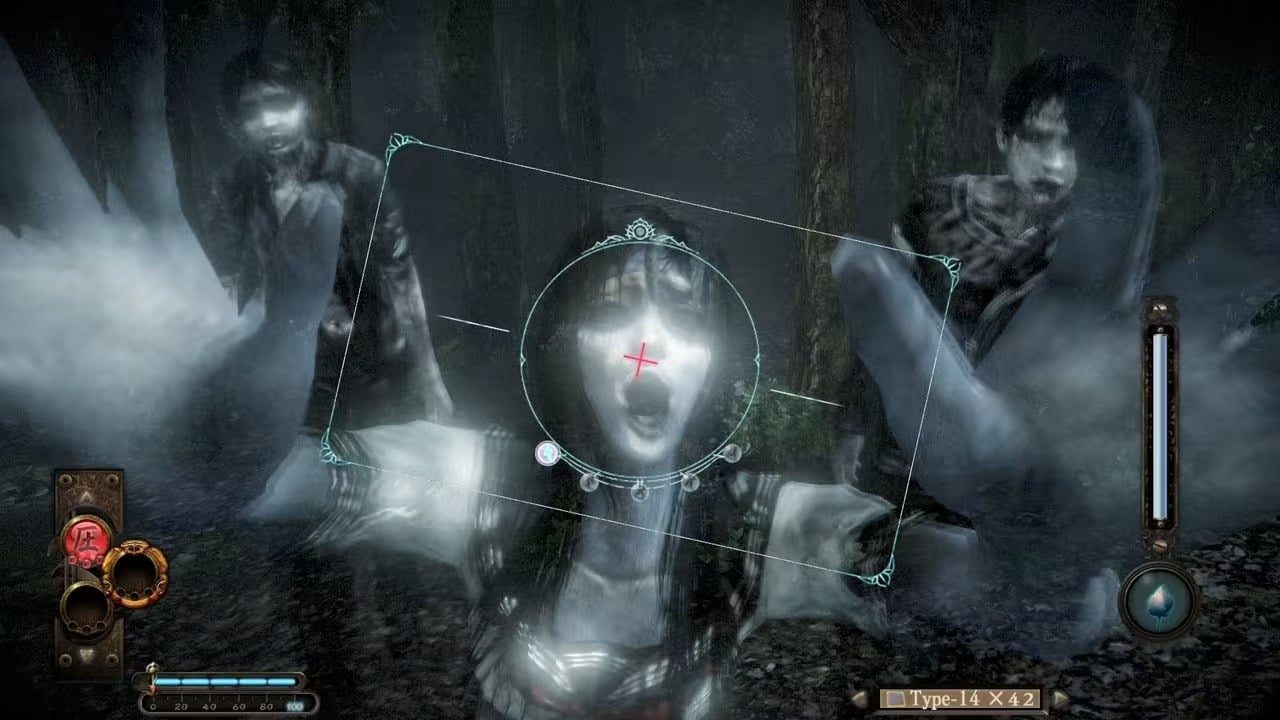 There's nothing quite like a Japanese ghost story to make your blood run cold. If that's what you're looking for, you really can't do better on the Switch than Fatal Frame: Maiden of Black Water. Explore a haunted mountain with little more than a special camera to defend yourself with, sealing evil spirits before they can claim you like so many other victims before you. Can you discover the secrets of Mount Hikami before they take your life? A fantastic horror game that plays great on the Switch, and one well worth playing for those who are more interested in spooky than spoopy.
Cotton Fantasy ($39.99)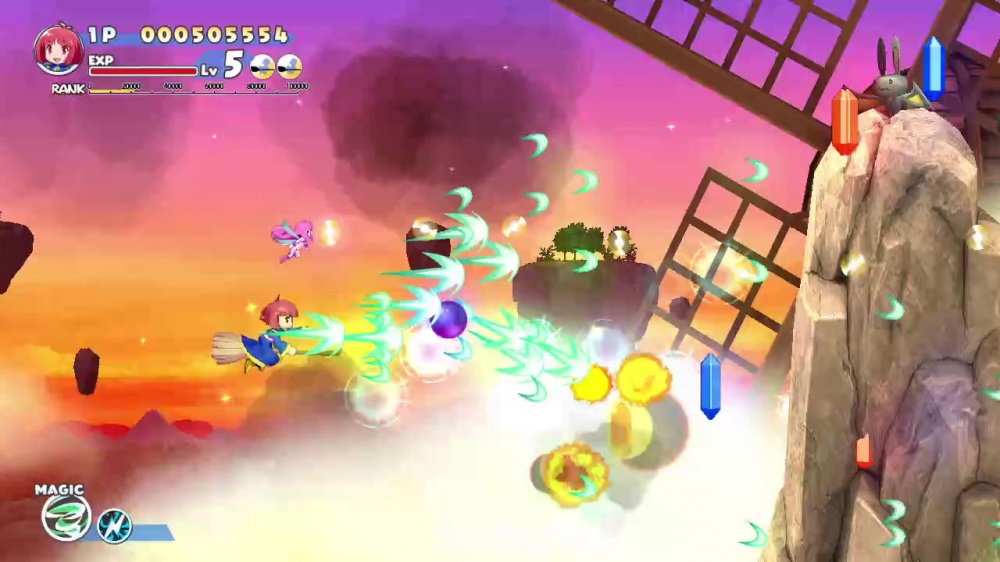 Back to something a little lighter but no less Halloween-appropriate. I mean, you play as a witch who uses her magic to battle monsters in order to get her hands on candy. Practically a textbook Halloween story, there. This is a side-scrolling shooter and also the first new entry in the Cotton series in a very long time, and it is superb. There are tons of characters to choose from, each with their own style of play. There's a lot to see here, and it's actually fairly approachable as entries in the shoot-em-up genre go. Coin!
Ghostbusters: The Video Game Remastered ($29.99)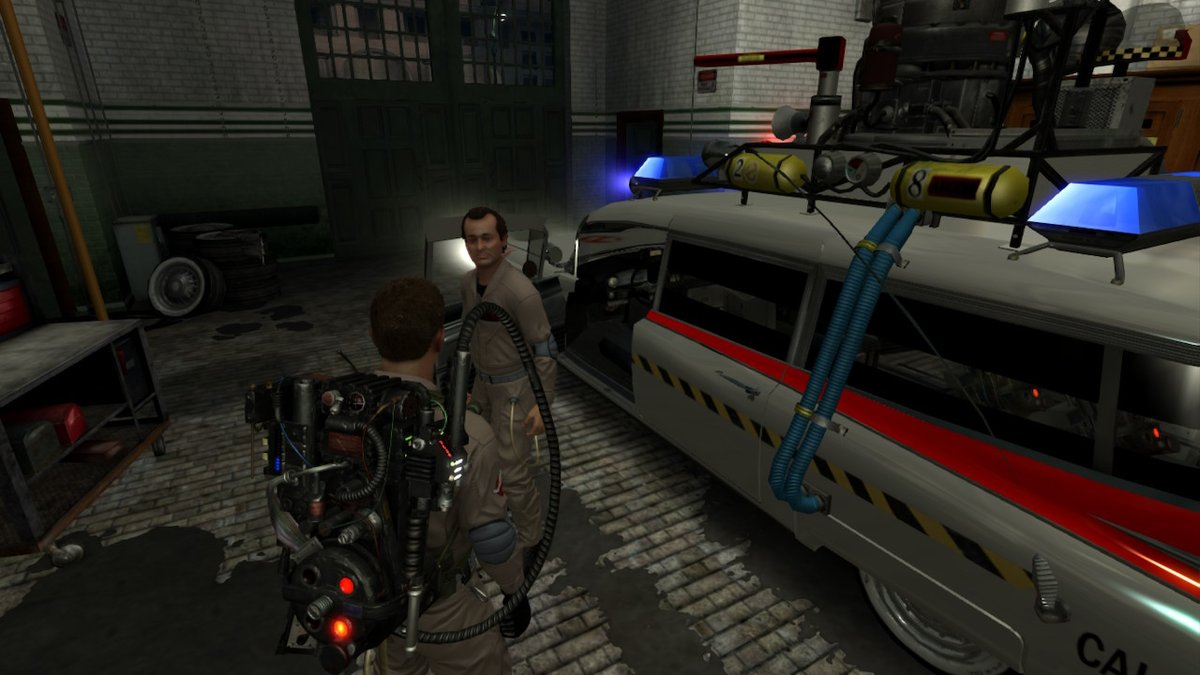 We'll finish up with a little respect for the classics. I know many people enjoyed Ghostbusters: Afterlife, and a few people also liked Answer the Call. But for me, the real Ghostbusters 3 is this fine video game originally developed by Terminal Reality and brought back to life by Saber Interactive. All four original Ghostbusters reprised their roles here, the last time they would do so before the untimely passing of Harold Ramis. While the game has its flaws and is certainly showing its age in some ways, it's an amazing treat for fans that really gives you the feeling of being a Ghostbuster and going on an adventure with the guys. Just right for some Halloween fun.
And that's the list. In preparing for this article, I was surprised at how many games could fit this theme. That means I'm sure you'll all have your own ideas for Switch games to play for Halloween, and I would love to hear about them. For now, I'll bid you all an early Happy Halloween. May your gaming be spooky yet safe and your candy, which is of course for the Trick-or-Treating kids and not yourself, reasonably fresh.