Hello everyone, and welcome to the week! It's time once again for our look back at the noteworthy updates of the last seven days. Barring the inevitable latecomers, this should be more or less the last batch of Halloween-themed updates for this year. How the time flies, eh? Of course, you can keep an eye out for updates yourself by participating in the TouchArcade forums. This weekly summary is just here to fill you in on the things you might have missed. Let's go for it!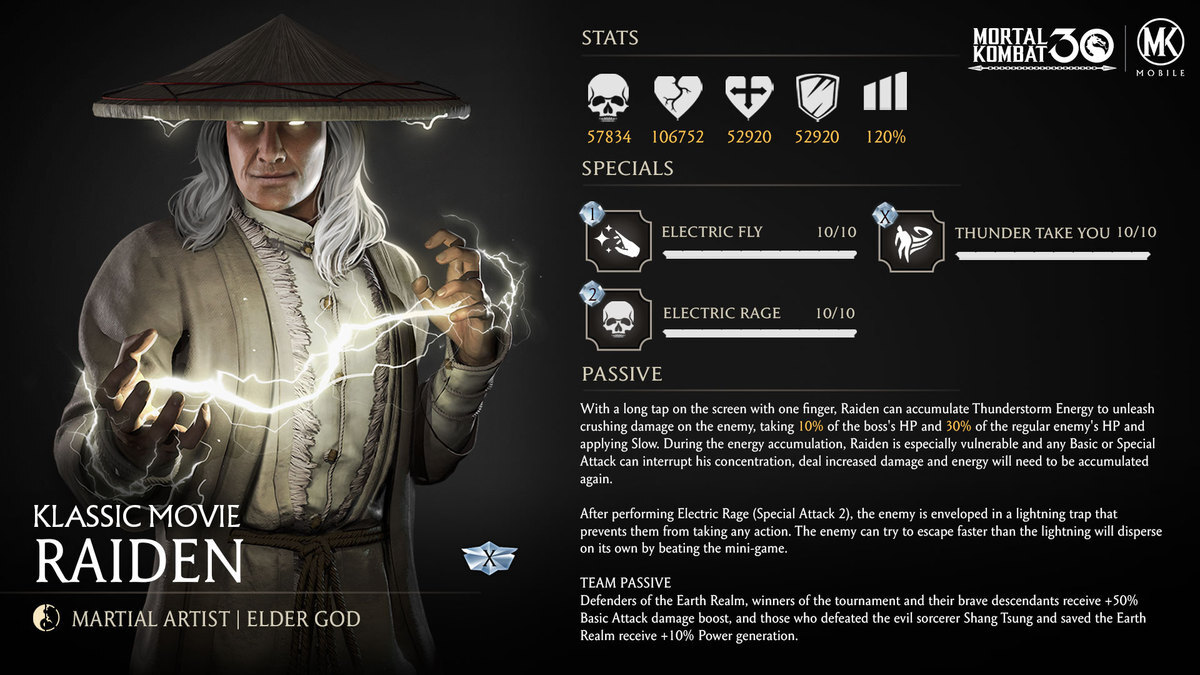 Mortal Kombat, Free Folks, don't tell anyone but this update is a couple of weeks old. I missed it, I saw it today, and it's too good to just pass over. Because as part of the Mortal Kombat 30th anniversary celebrations, Klassic Movie Raiden has been added to this game. Yes, Christopher Lambert in all of his vaguely Asian god with French accent glory is here, and he is fantastic. They've even got his real voice and everything. There are other things in here, but Christopher Lambert is all I wanted to talk about, so mission accomplished. Let's move along.
Jetpack Joyride, Free Jetpack Joyride doesn't miss many chances to celebrate holidays. So yes, time for the Halloween event. You can get a new Sarcophagus jetpack, an Embalmed Profit Bird skin, and a new costume for Barry in the form of Ramesses the Greatfries. There are some other costumes available too, so why not have a look?.
Dan The Man, Free One Halfbrick Halloween update deserves another, I guess. Dan the Man has its Halloween update, and it's about what we've come to expect from an update for this game over the years. Monsters are everywhere for a limited time, and you've got to show them what-for. There are some new season-appropriate levels to play, some new zombie and mummy skins, and the usual new emotes and event icons to collect. It's fine.
MasterChef: Let's Cook!, Apple Arcade subscribers can also get in on the Halloween fun with some games. The first we'll look at today is MasterChef: Let's Cook, which is running a limited-time event with Halloween recipes and customization elements to collect. Serve up some spooky treats and you won't have to worry about any tricks. Though it would be funny if the game had some kind of tricks involved if you failed to properly create those treats. Hm.
Grindstone, I don't think this one technically counts as a Halloween update, but you could maybe consider it one if you're being very liberal with the definition. Grindstone's latest version is allowing you to take a longer walk on the Cosmic Darkside, offering up forty more levels and blueprints for the Osmutational Arrow, Cosmic Mirrow Sword, and Lightning in a Bottle potion. You do not understand the power of the Cosmic Darkside, but… you could. C'mon, we've got blueprints.
Air Twister, Okay, no matter how you look at this one, it's not a Halloween update. Chain broken. We all go home sad and bad. That's how the eggs break. Our consolation prize? A new limited-time event that is running until November 25th. If you beat the event, you'll get a new weapon skin and some new outfits. There's also a new Fluffy stage named Cyber in this update, and it's a big-pants one. Get ready!
Gear.Club Stradale, As we continue zooming onward in this article, we arrive at Gear.Club Stradale. It's got a chunky new update to check out, with a new game mode called Trackday, four new tracks to race on that are exclusive to that mode, a new Car Collection feature, a bunch of new achievements to unlock, and an assortment of improvements to gameplay and UI. Oh, and there's a new car. Guess that buried the lede a little. Oh well. Finally, it's the rock-solid pal of any update, bug fixes! Thank you, bug fixes. You quietly make most games better.
Marvel Contest of Champions, Free It's been a good while, but the latest update for Marvel Contest of Champions is indeed Spider-Man themed. That means I am awarding the game the coveted UMMSotW prize for this week, but let's see if it really earns it. The big thing is some new challenges for Thronebreaker-level players, but there's also the aforementioned Arachnophobia event that sees Spider-Man Supreme recruiting Spiders from across the Spider-Verse to battle Spot and save all the Spiders from a calamity. But who is the real villain? Play and see, True Believers. Also in this update: Halloween stuff! We're back!
Disney Heroes: Battle Mode, Free Given the time of the year, you would expect any updates to Disney Heroes: Battle Mode to involve something Halloween-ish. The game does not disappoint, at least in terms of maintaining the theme. The Mayor from Tim Burton's The Nightmare Before Christmas joins the roster in this version, and… weird pull, but I'm feeling it. Unfortunately, that's all we get for new characters this time. There's also a refresh on Miguel Rivera and some of those usual performance improvements and bug fixes, but The Mayor is the major part of all of this.
Merge Mansion, Free We'll end things out with a final Halloween update, and also our Obligatory Free-to-Play Matching Puzzle Update. It's Merge Mansion, which is pretty frightening even outside of the Halloween season thanks to that iffy Grandma and her shenanigans. Putting that aside, there are apparently a few Halloween events going on in the game right now. There's also a new area in the form of the Cemetery, and given the general tone of this game I am a bit worried about what Maddie might find there. Surely Grandma wouldn't… would she?
That about wraps it up for last week's significant updates. I'm sure I've missed some, though, so please feel free to comment below and let everyone know if you think something should be mentioned. As usual, major updates will likely get their own news stories throughout this week, and I'll be back next Monday to summarize and fill in the blanks. Have a great week!