While it's hard to ignore the shift in focus with regards to mobile gaming at Tokyo Game Show, Square Enix remained one of the few major publishers with a handful of mobile games to talk about. Some of them will come to the West, some will most likely not. But for the sake of completeness, we'll run down all of the offerings at and around Square Enix's booth at the 2022 show.
The biggest title is undoubtedly Romancing SaGa: Minstrel Song Remastered, which will be coming to a wide variety of platforms globally including iOS and Android on December 1st, 2022. The Japanese price for the mobile versions is listed at a rather sizable 5,380 yen, which would be around $37 USD. Something tells me the Western price will come in slightly lower. The game itself looks like a wonderful remaster, with new recruitable characters, new super bosses, mini-maps, a speed-up option, and a New Game+ feature. I'll certainly have a review of this one once it's available.
Next up, Square Enix had Ketsugou Danshi: Elements with Emotions. This game was revealed during the Japanese broadcast of the Nintendo Direct last week, and it will be coming to mobile alongside the Nintendo Switch. It doesn't seem like there are any plans for the Western release, unfortunately. It's an otome game where all of the handsome boys are associated with elements of the Periodic Table. Sure, why not? You play as a mediator that has to combine the powers of the elements to fend off a darkness that threatens to envelope the world in fifty days.
Briefly mentioned were a pair of anime-related games that hit this year in Japan. Estab Life: Unity Memories and Engage Kill are both free-to-play RPGs that are probably best enjoyed by existing fans of the properties. I can't see either of these games being localized, but one never knows what can spring up unexpectedly these days.
Back to something that English speakers can more easily enjoy, War of the Visions: Brave Exvius had its latest collaboration event announced during the show. Final Fantasy XIII is the subject of it, with Lightning, Snow, and Hope joining the roster. The event will kick off on Wednesday of this week, with Hope being offered up as a free login bonus. Everyone loves Hope, right?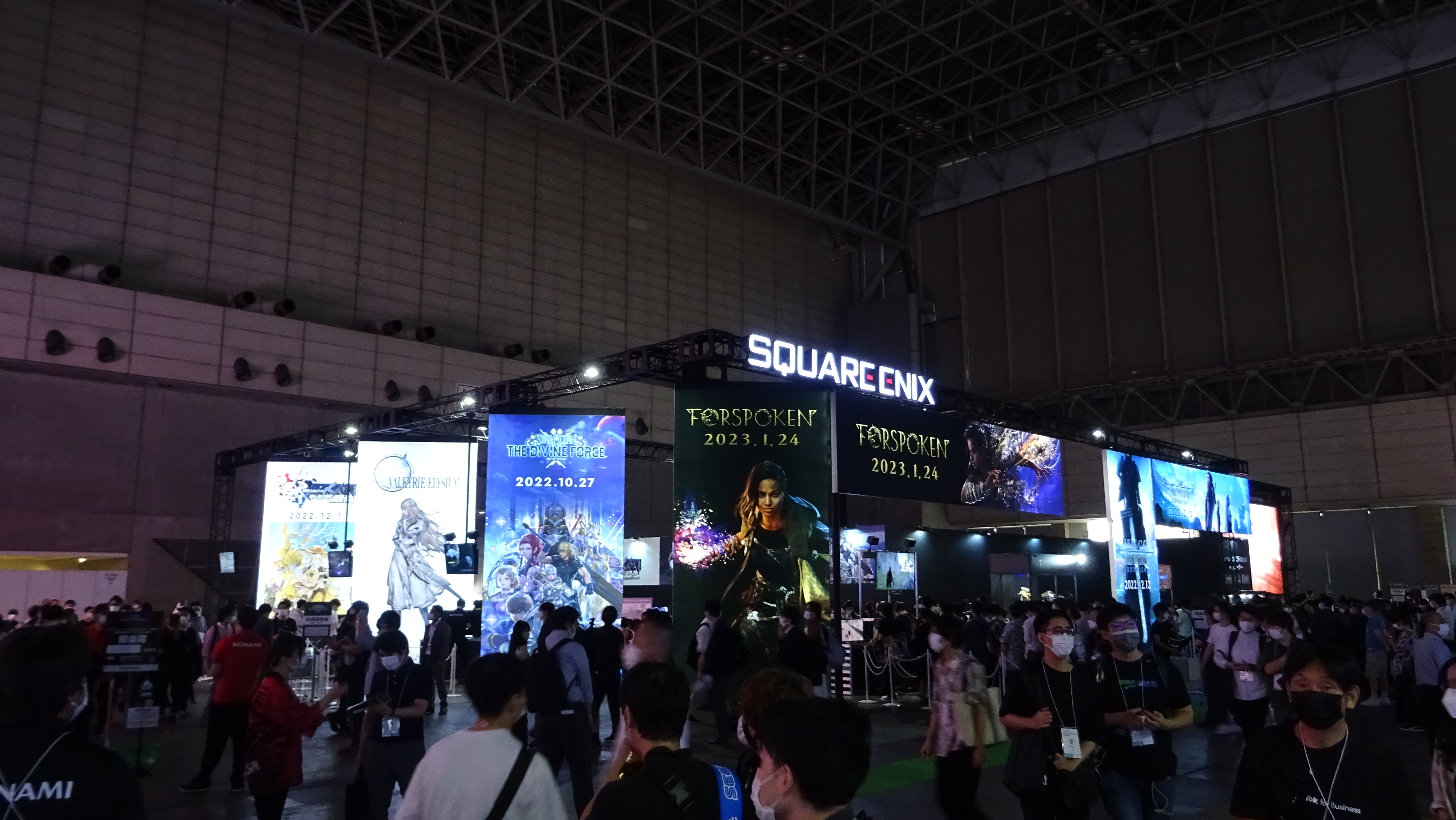 Overall, Square Enix's mobile offerings at the show were a far cry from what we saw even a few shows ago. No big exclusives like Chaos Rings 3, not many new free-to-play spin-offs, and we're even seeing mobile platforms being left out of the loop for multiplatform releases that would make a lot of sense, such as Voice of Cards. While Square Enix obviously hasn't abandoned the market, the company has certainly shifted its resources and messaging to put more of an emphasis on PC. It will be interesting to see how this gamble pays off, but at least we can still look forward to the occasional treat from them.