One category of games we don't talk about much here is browser games. There are a lot of great ones, and many of them will play just fine in your mobile device's browser. Such is the case with G-Braver Burst, a turn-based robot battling game from indie developer Pegass85. The indie area of the Tokyo Game Show rarely sees one having to deal with line-ups on the non-public days, but G-Braver Burst frequently had a few people waiting to play. That's usually a good sign, so into the queue I went.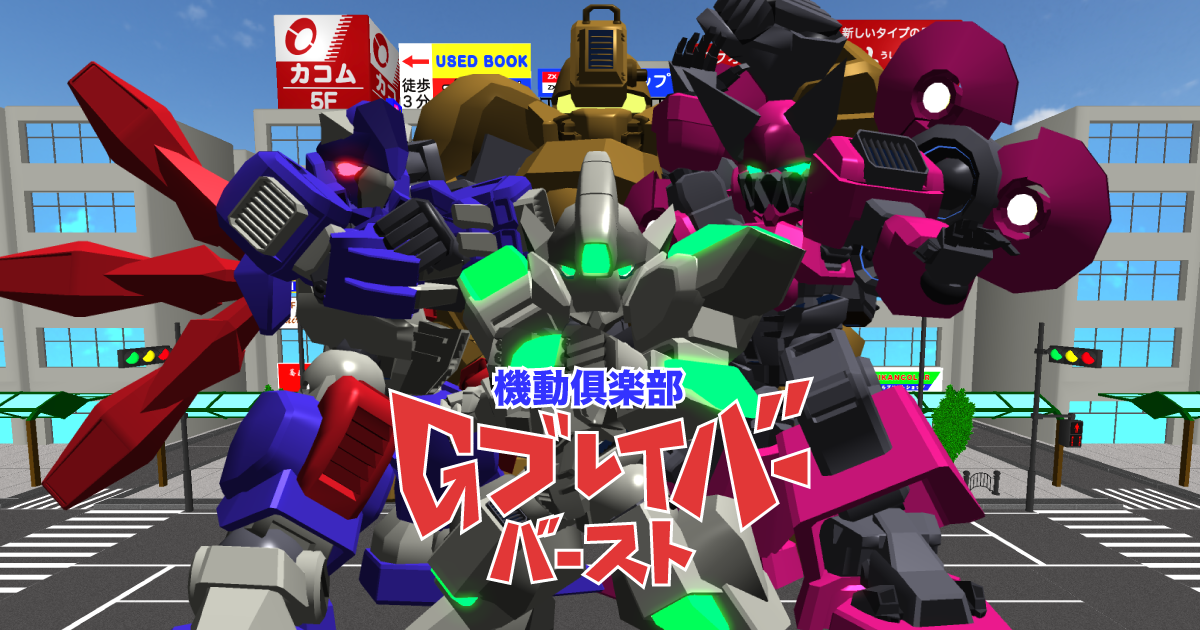 So, first thing's first: this is indeed a browser game, and it's only available in Japanese at the moment. You can also download a native Android app from Google Play, but I think it might only be available in Japan. The good news is that the game plays just fine in a mobile browser, so if you want to jump in and start poking at it yourself, all you have to do is follow this link.
Anyway, G-Braver Burst is a turn-based one-on-one fighter that can be played between two players or one player versus the computer. You start by choosing your desired robot and pilot, which will in turn give you access to particular attacks and abilities. You then head into battle. Each turn, you'll either be on the attack or the defensive. You choose how much of your robot's battery you want to use, while your opponent will do the same. The higher number wins. It's a little similar to the fights in inkle's Sorcery! games, come to think of it. Watch the video and you can see me learning on the fly. The developer delivers some detailed instructions in Japanese, so please stick with it. I promise the robots will fight.
You can see from the video that there are a few other gimmicks involved, but it mostly comes down to a psychological contest between players. How hard are they going to try to hit you? Are you going to waste power by using too strong of a defense? When should you use your valuable Burst move? It's all about gauging the other player and trying to determine how they are thinking.
Games like G-Braver Burst are always fun to find while doing the rounds at the Tokyo Game Show. It's a simple concept, it works well on mobile devices, and it's quite enjoyable. If you're feeling brave enough to wade through the lack of English, head on over to the site in your browser of choice and take a few swings at some over-sized tin cans.