Hello gentle readers, and welcome to the SwitchArcade Round-Up for September 1st, 2022. A new month, and its first day falls on a Thursday. We have a ton of new games to look at, but before we get into those, our pal Mikhail has a lovely review of one of them for you to read. After getting through all of that review and new release summary business, we'll look at the usual new and expiring sales. With all that said, let's get going!
Reviews & Mini-Views
ANNO: Mutationem ($24.99)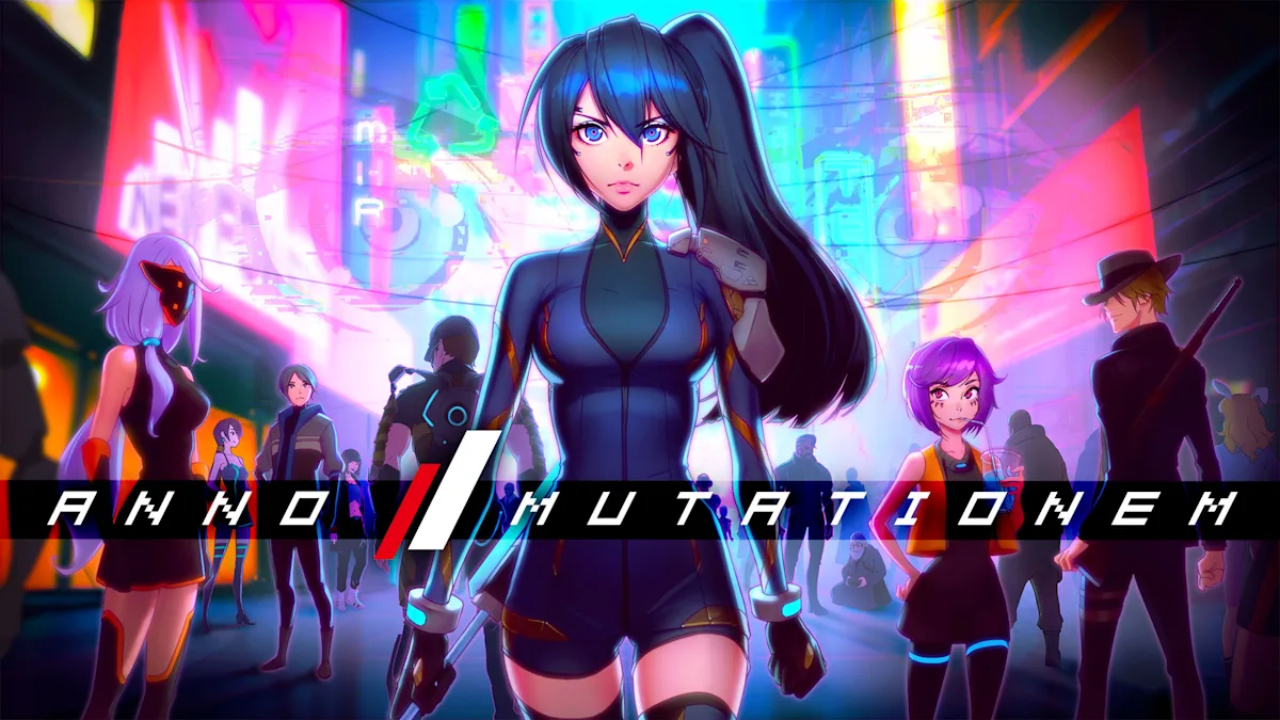 ANNO: Mutationem has always looked gorgeous through its trailers leading up to its debut earlier this year. The blend of 2D and 3D gameplay with a lovely cyberpunk pixel-style aesthetic was right up my alley. What actually sold me on buying the game despite not having time to play it back then, was VA-11 Hall-A's Jill having a cameo. I ended up playing it, and coming away mostly impressed.
I had a few issues with the 3D movement in parts and a few elements of the narrative, but it felt like a really polished experience. Having now played it on Steam Deck and also Nintendo Switch for this review, it has been interesting to see how it scales across hardware. The combat across the options you have is very satisfying as well even on a third playthrough. Given the story heavy nature of this experience, I don't want to spoil anything, but hope that we eventually get some DLC that builds on the world and characters.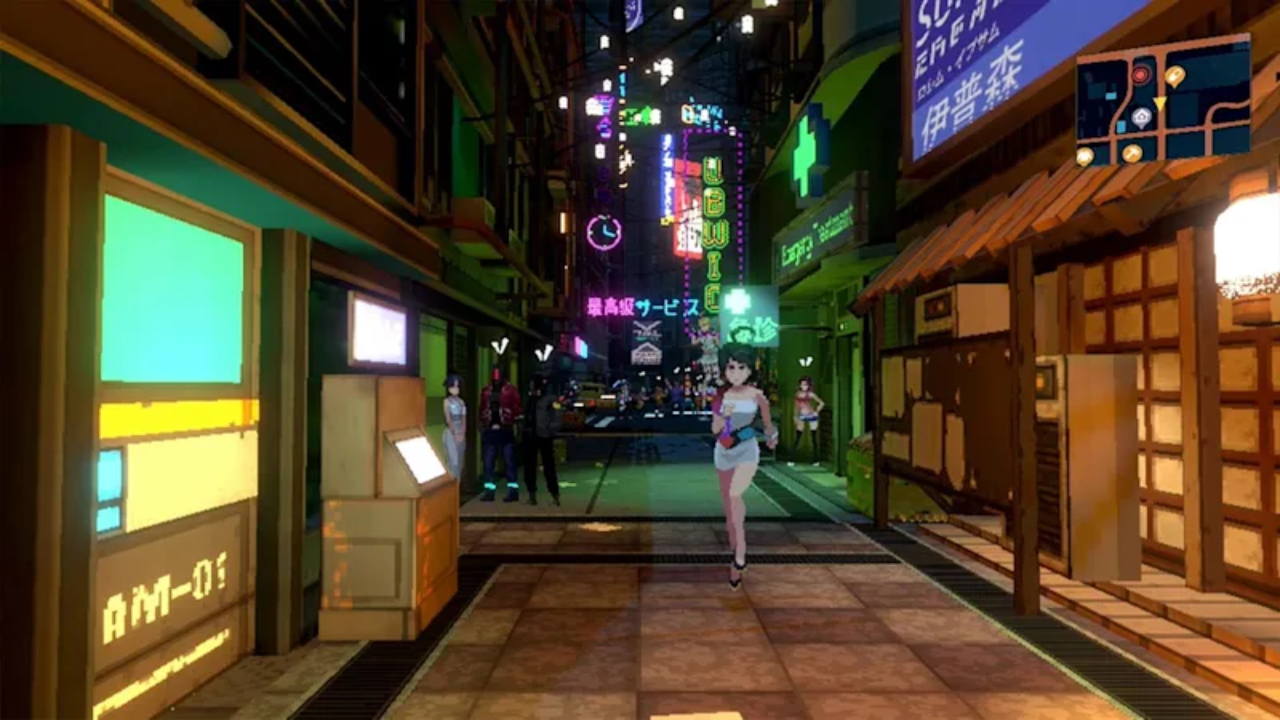 Despite the intriguing premise, the real draw of ANNO: Mutationem is in the atmosphere, visuals, and combat. Even though this Switch port is the third version of ANNO: Mutationem I've played, the visuals continue to impress. This action adventure game blends 2D and 3D elements together with a really great protagonist. If you've already played ANNO: Mutationem before, there isn't anything here that warrants a double or triple dip, but the addition of a Nintendo Switch neon Joy-Con themed dress is a nice touch.
If you don't care about portability, I'd recommend getting ANNO: Mutationem on PS5 or PC assuming that is an option you have. Those versions run a lot better and load much faster. If you want it for portable play, the Switch version is a very good way to experience ANNO: Mutationem. The OLED model screen makes it really shine compared to even the Steam Deck where it runs better. Having now tested it on both for this review, I'm glad that the developers got the Switch version out in a very nice state barring the text size. It is a problem in handheld mode, and while I didn't try it on Switch Lite yet, it likely will be a lot worse there.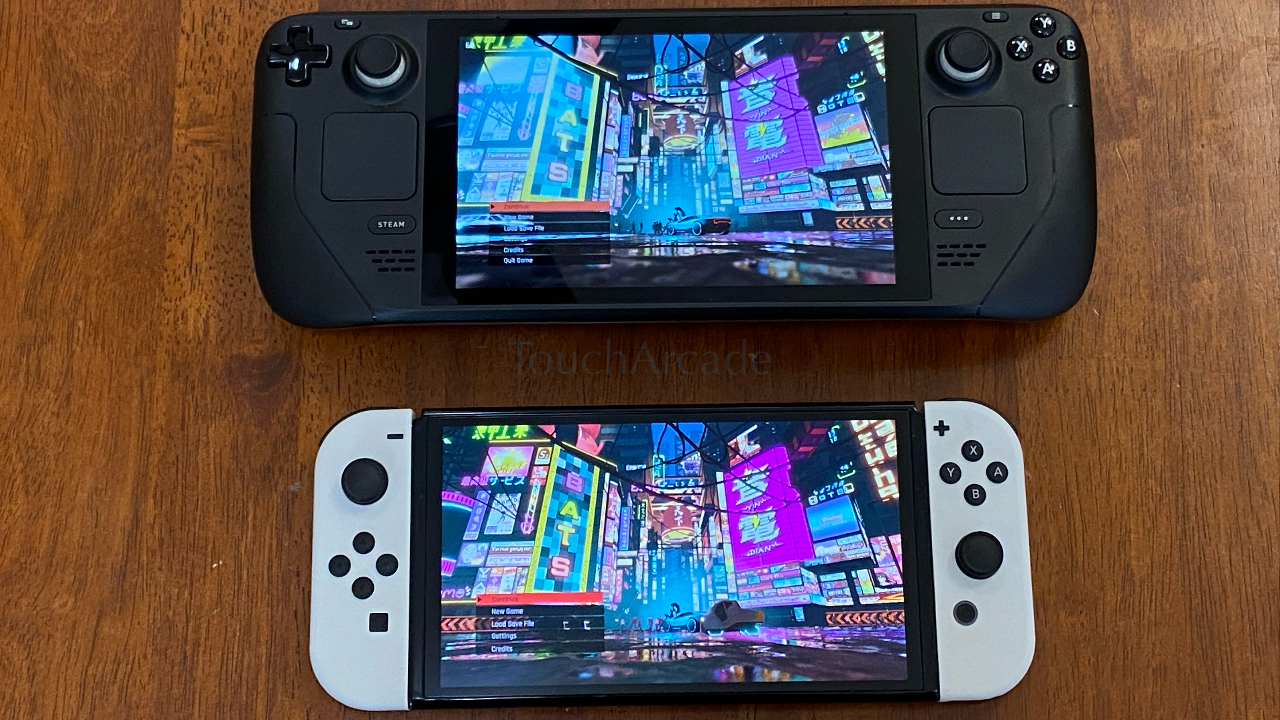 Barring the text size and my complaints with the core game, the only real downside to this release is the performance that varies. I hope it can be improved with future updates. ANNO: Mutationem is a good port of a great game. The flaws from the original are still present here, but the gameplay perfectly suits the Switch's hybrid nature. It also can look absolutely stunning on the OLED display in handheld mode. If you aren't sure about the performance or how it looks when played docked, I'd recommend downloading the free ANNO: Mutationem demo on the eShop. I'm glad ANNO: Mutationem finally arrived on Switch and hope it gets a physical release in the future. -Mikhail Madnani
SwitchArcade Score: 4/5
New Releases
Ooblets ($29.99)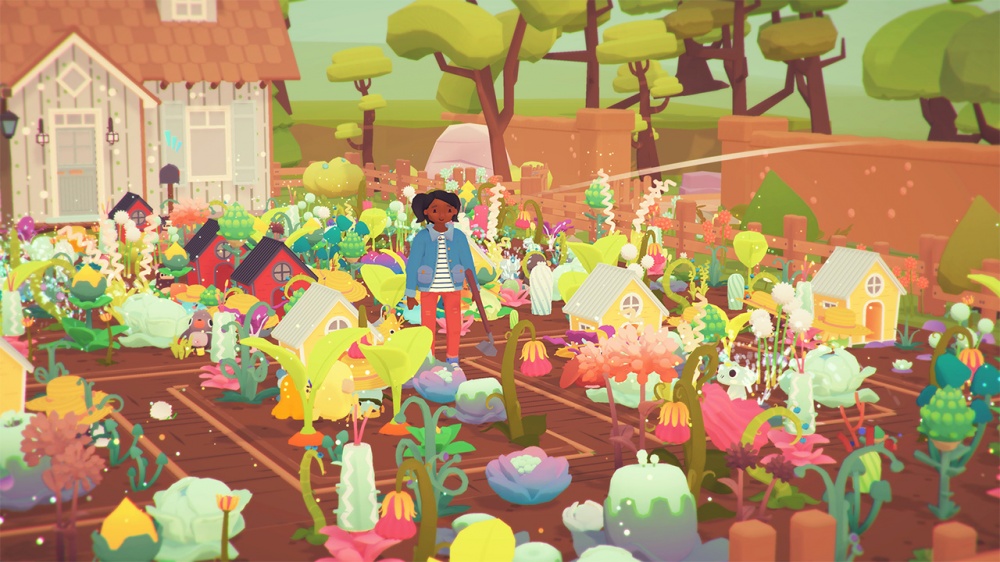 SwitchArcade Highlight!
Here's another one for the fans of chill life sim games. In this world, there are weird little fellows named Ooblets. They love to dance, and that is indeed part of this game. You'll engage in dance battles with some of them in the form of a card game, and victory will grant you a seed that you can use to grow your own Ooblet of that type. Because, yes, this is also one of those farming games. You know. Grow your crops, interact with townspeople, decorate your house, that kind of thing. There are also quests you can take on if you feel like exploring the world a little. It's all very charming and can handily devour hours of your time if you let it.
ANNO: Mutationem ($24.99)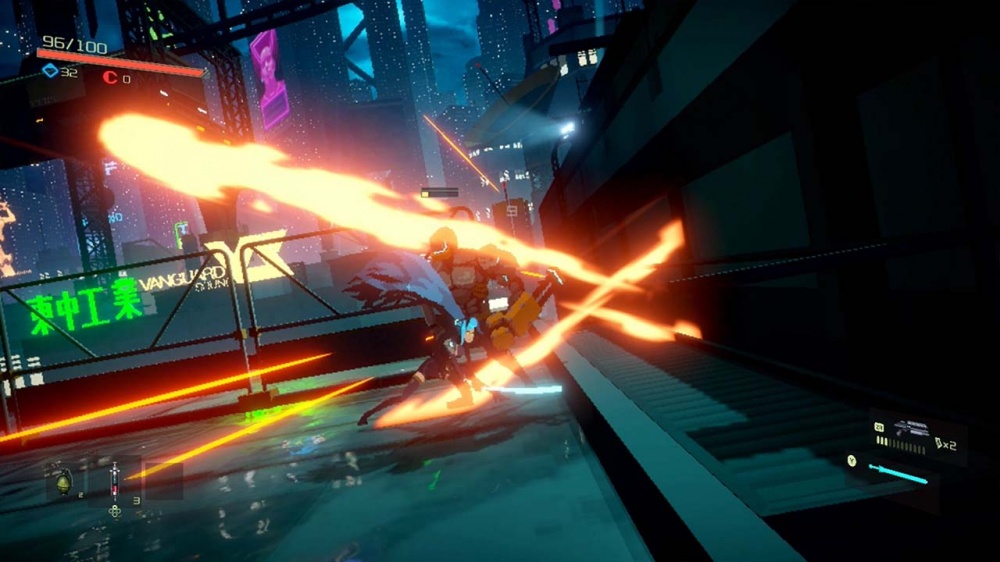 SwitchArcade Highlight!
Hey, here's a really cool game. The presentation is a somewhat unique blend of 2D and 3D, and it hits the notes of its cyberpunk theme very well. You play as a rather tough lady named Ann who is on a personal mission to find her missing brother. There's a lot to do in the big city, including part-time bartending, meeting cybernetic corgis, and I guess taking down some bad guys here and there. If you've been reading this article in order you've already seen Mikhail's review, so I'll stick a pin in this description here.
Restless Soul ($14.99)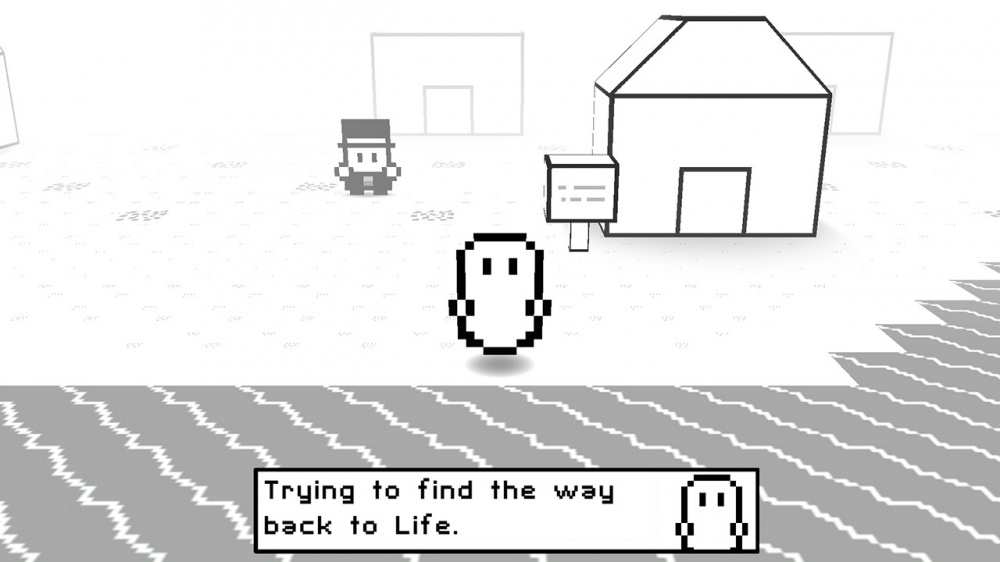 This is a humorous adventure game where you play as a recently deceased soul who wants to make it back to the world of the living. There are puzzles to solve, enemies to battle in bullet hell-style action sequences, and weird characters to meet. I'll have a review of this one for you all soon and will let you know my full thoughts on this quirky game at that time.
Murder on the Marine Express ($4.99)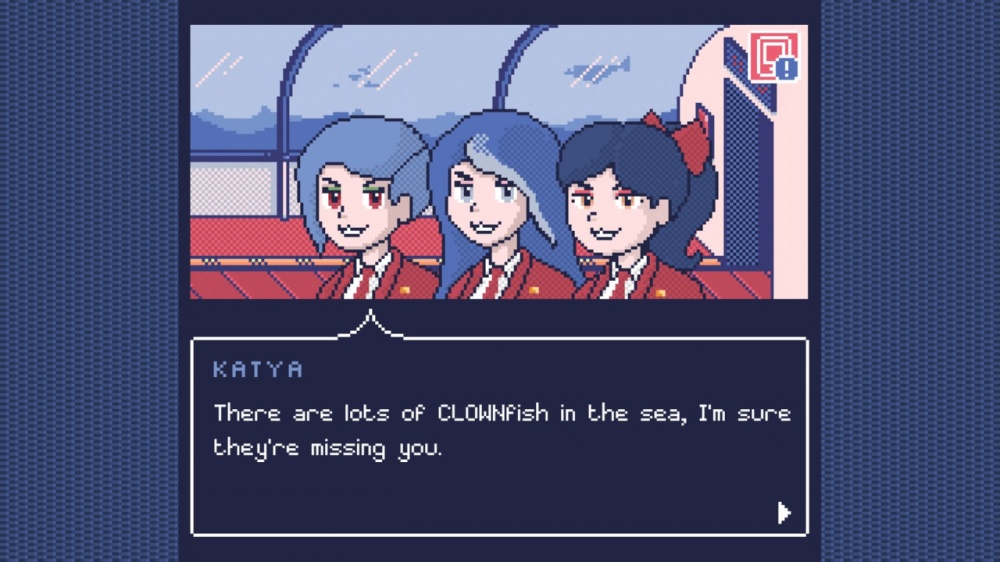 I don't really know what to make of the visual style of this one. It's pixelated and retro-ish but I can't put my thumb on exactly what hardware it's paying homage to. Oh well, I'm sure someone will let me know. Anyway, this is a murder mystery story. It's set on a submarine train, so all the suspects are conveniently locked in for the duration of the trip. It's decent enough. If you like the look of it or its premise, you'll probably have an okay time with it, but I wouldn't recommend it with significant vigor.
Arcade Archives Pac & Pal ($7.99)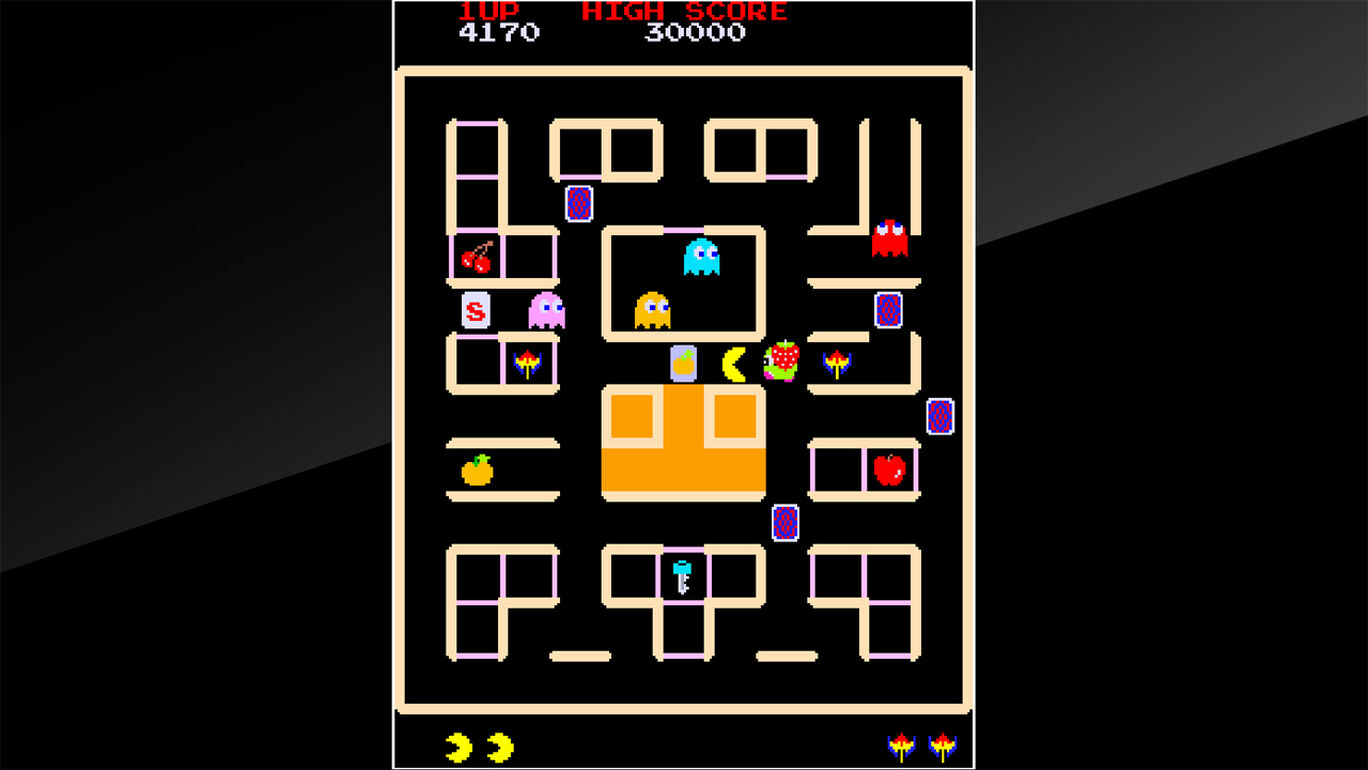 I sometimes wonder how history would have viewed Namco's own direct follow-ups to Pac-Man if Ms. Pac-Man hadn't come along and done a better job of pleasing the crowd than any of them. Oh well. Here's Pac & Pal, and it offers a more complex game than the original, perhaps to its detriment. Still, there's some fun to be had here and thanks to Namco somewhat biffing it with Pac-Man Museum+, there is actually some merit to picking up this particular version. Hamster has done a great job with it, as you would expect.
Fairy Elements ($14.99)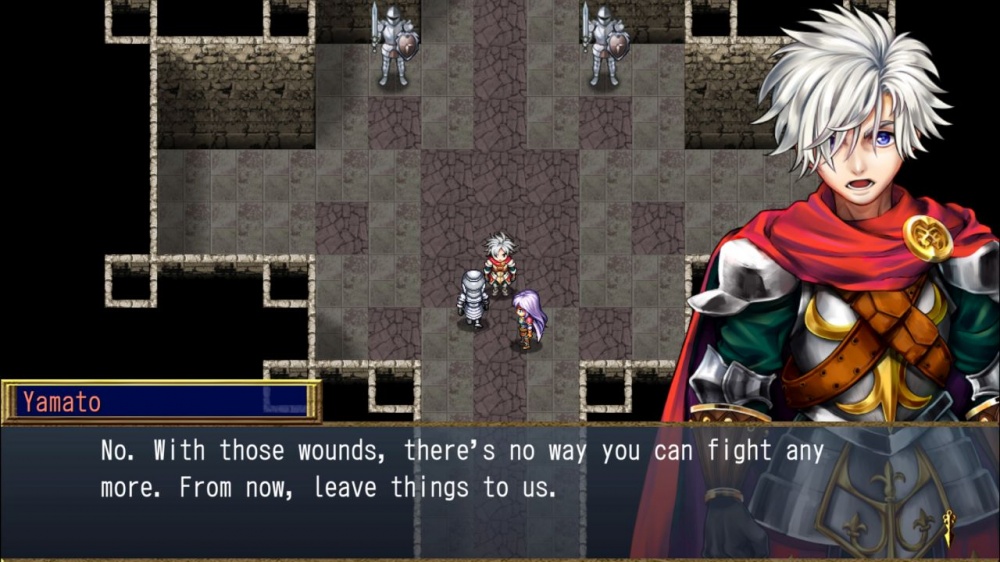 Hey, another Kemco RPG. This one is already on available on mobile for a cheaper price, of course. In the process of saving his kingdom, a knight is transported 200 years in the future. He soon meets a mysterious girl, as one does in these games, and is swept up in an adventure where the stakes couldn't be higher. Basically the usual Kemco/EXE-Create joint.
Onsen Master ($14.99)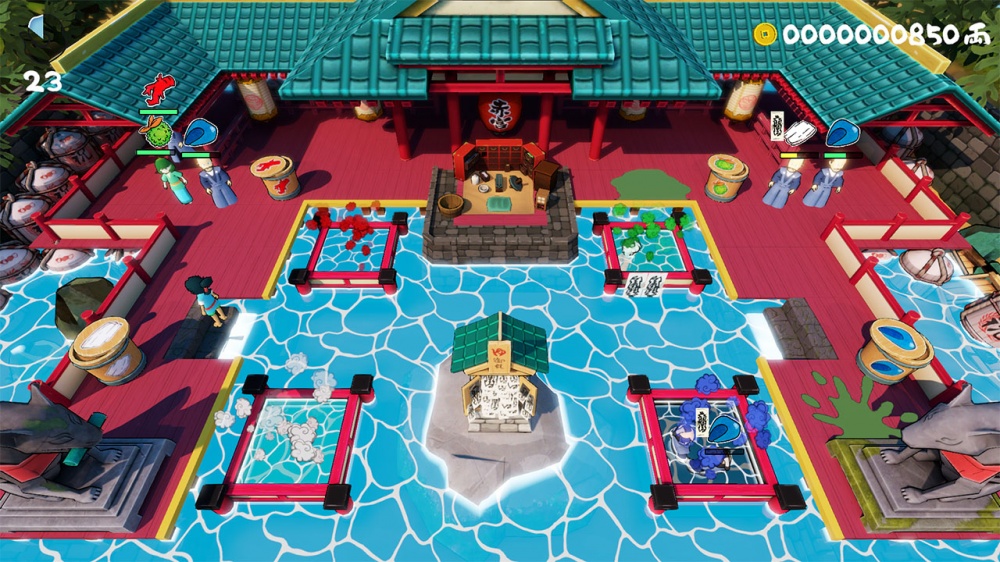 Watch out, Hot Springs Story! Here comes another hot spring management game! But this one is more of a time management game than a business sim, so I guess comparing them is largely futile. You have to create ingredients to address the ailments of each customer, revitalize the onsens and their place in each community, and eventually discover and reestablish contact between them and the world of the supernatural. You can play with another player in both story mode and a competitive mode via local multiplayer.
Draw Rider Remake ($14.99)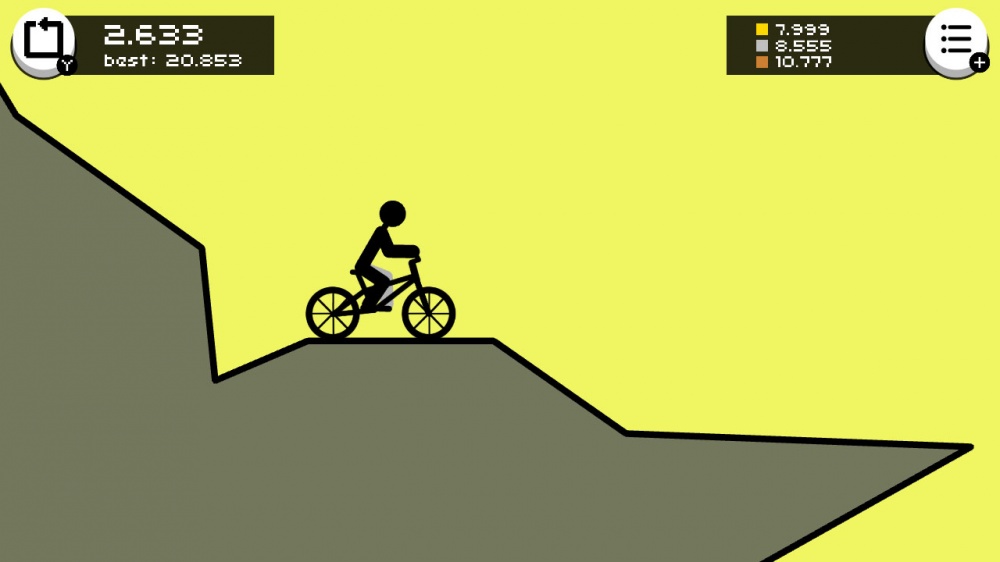 A pretty simple side-scrolling bike game with a bunch of different vehicles and the ability to make your own tracks. It seems to be a remake of an Android game that seems to have found a healthy audience. Perhaps it will find one on the Switch as well. I think the price is going to make it tougher for it to find a following, but what do I know?
Project Snaqe ($5.00)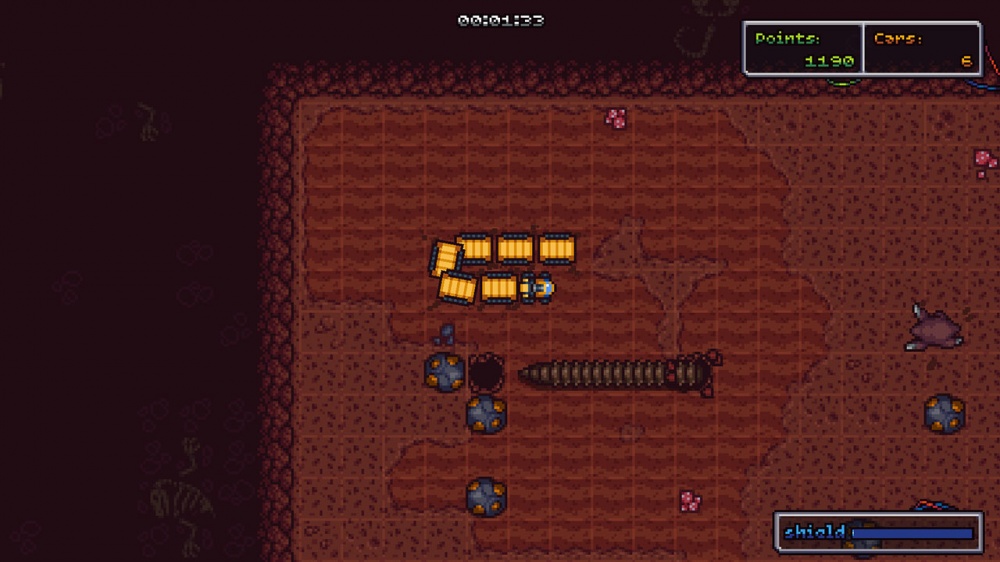 This is Snake with a few extra bits bolted on. Single-player only. I'm not sure if anyone needs another Snake game, but at least this one is pretty cheap.
Here Comes Niko! ($24.99)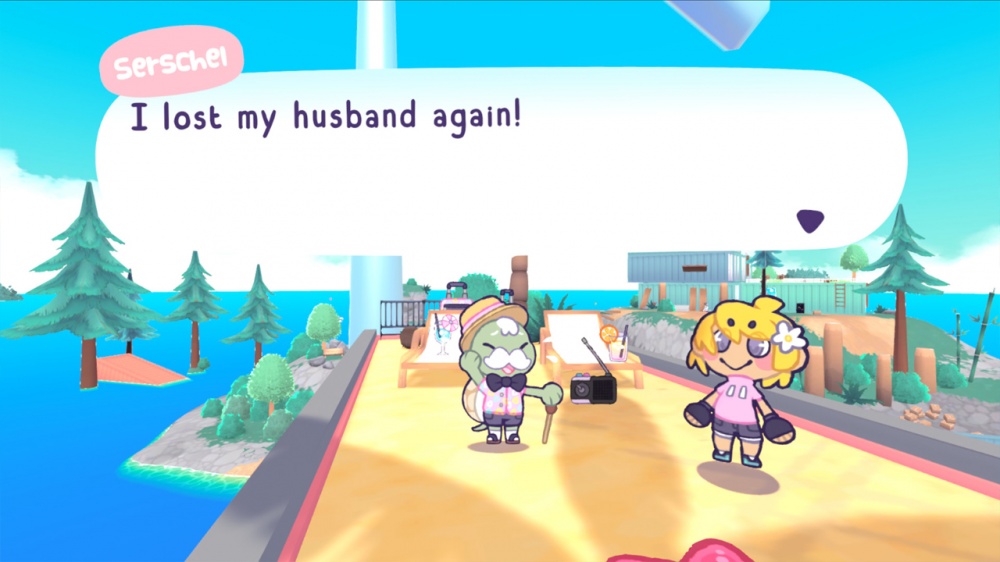 A cute, chill 3D platformer where you play as Niko, who takes a job as a professional… friend? Well, okay. Travel the islands, make friends, help those friends with their various requests, and so on. This is another one 3D platformer that uses 2D sprites for its characters, and it brings with it all of the usual challenges of such a set-up. But hey, it does what sets out to do. This is indeed a very laid-back platformer with nice, wholesome vibes. If that is what you're looking for, you may want to check into this one.
Golazo! 2 ($14.99)
Another round of arcade-style soccer fun, with fifty-eight national teams, ten stadiums, street teams and fields, multiple cups to play through, and local multiplayer support for up to four players. The first game was okay but seems to have built up a bit of a cult following, and I'm sure those folks will be happy to see this more fleshed-out follow-up.
Easy Red 2 ($7.99)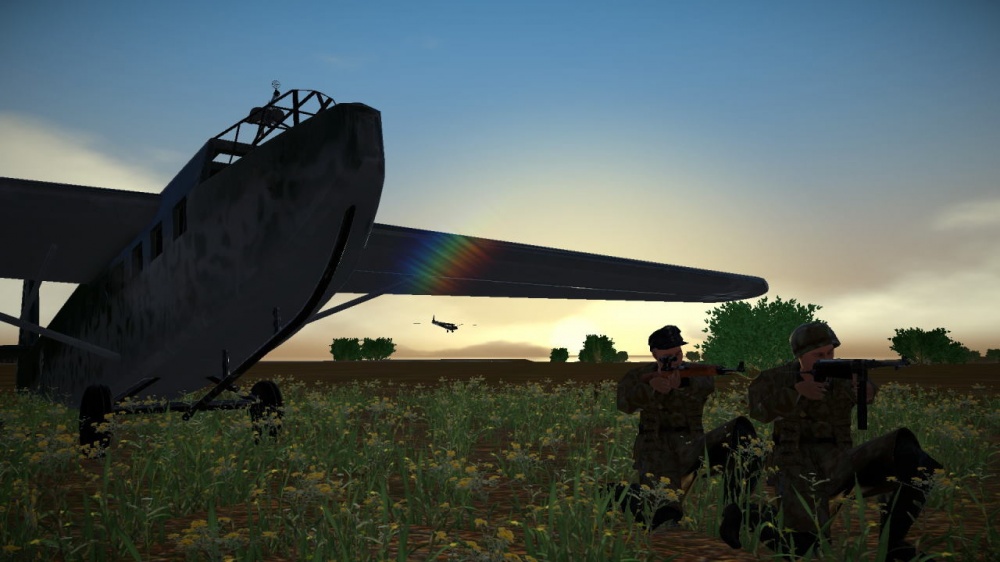 This is an eight-dollar first-person shooter, largely made by one person, with support for up to twenty players in online multiplayer. It has every excuse in the world to be terrible, but surprisingly, it's not bad at all. I dare say that it's actually rather good. Sure, the presentation isn't going to make Call of Duty run screaming or anything, and it's got a lot of rough edges, but for the price it's asking I think it's punching way above its weight class.
Gerda: A Flame in Winter ($19.99)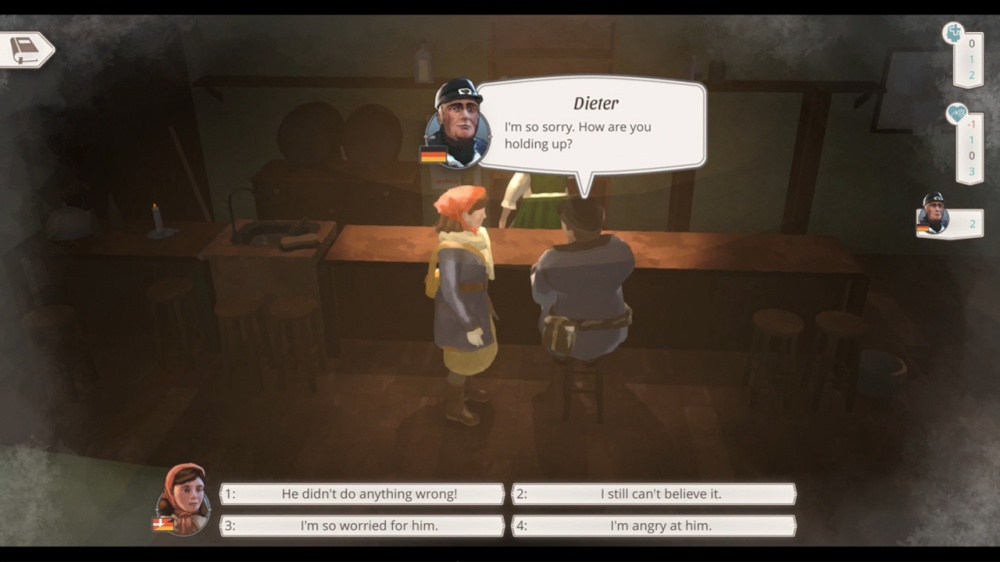 Set during World War 2, this game sees you in the role of Gerda, a young woman whose life is thrown into turmoil when the Germans occupy her little town. You have to make choices and engage people in various conversations to try to navigate the dangerous circumstances she and her loved ones are in. There are multiple branches to the story and different endings to arrive at. This game's story was apparently inspired by the life of a real World War 2 Danish Resistance member. I haven't had a chance to play it, but it looks quite well-done.
Chess Brain: Dark Troops ($3.99)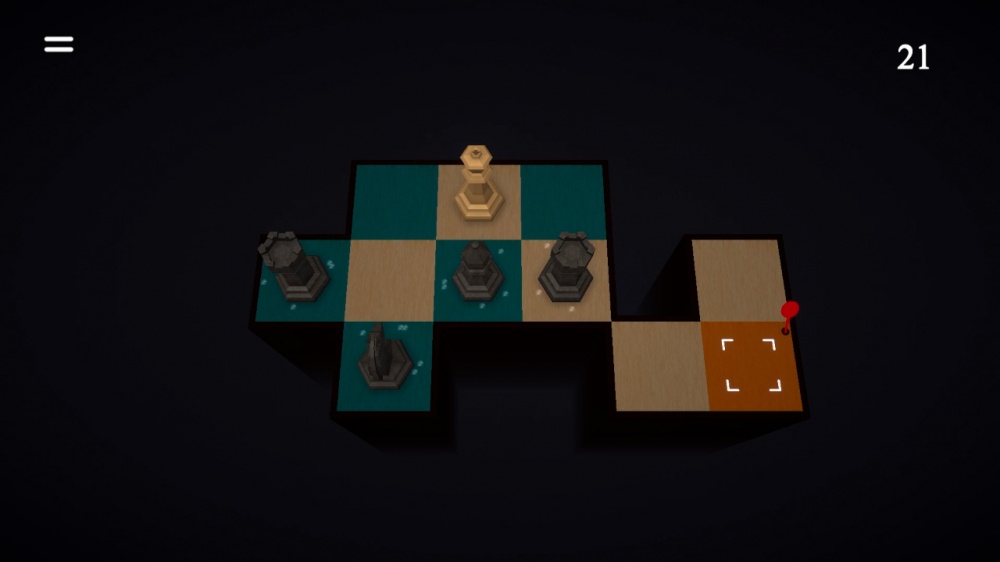 Another batch of puzzles in the Chess Brain manner. You get over thirty to solve, which isn't too bad for the money. Guide the King to the goal without getting taken out by other pieces. Nothing too spiffy, but a decent, affordable puzzler for those in need of one.
Mini Kart Racing ($2.99)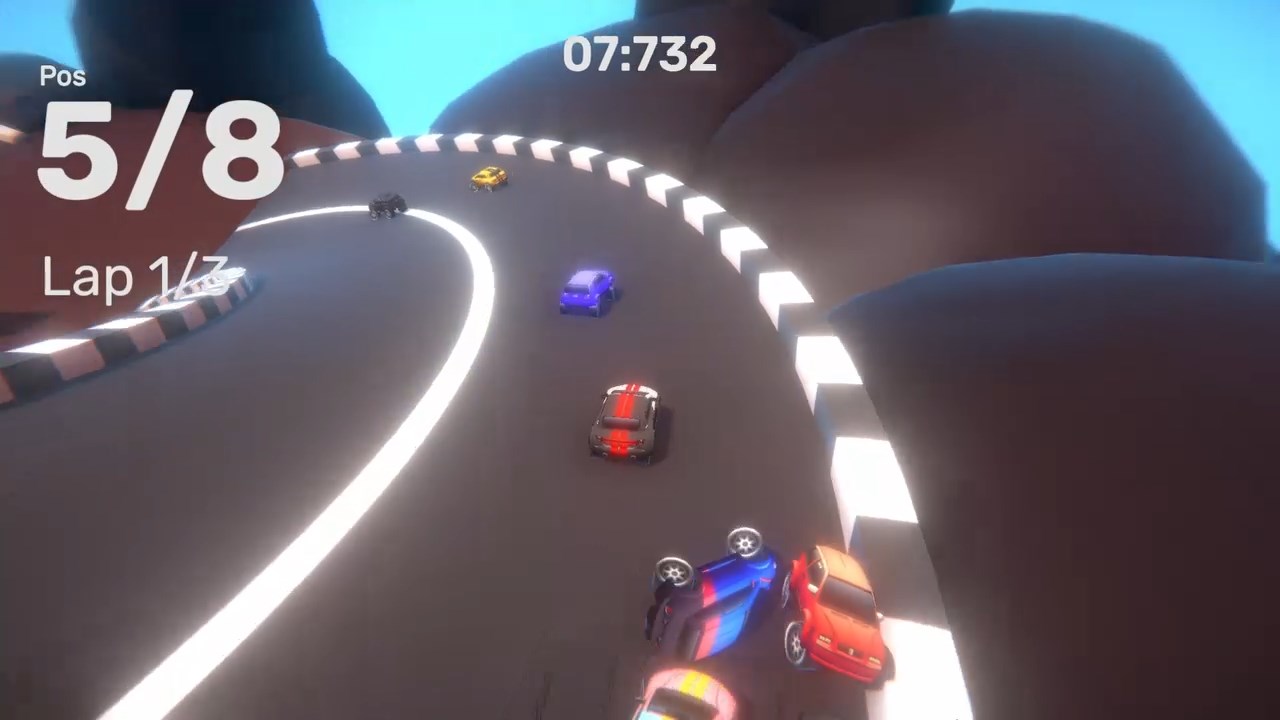 Pretty much the low-tier junk racer you would expect for three dollars. Single-player only, and it highly resembles several other bland racers available on the eShop. Save your money for something better.
2weistein – The Curse of the Red Dragon 3 – Ronger Pirates ($20.00)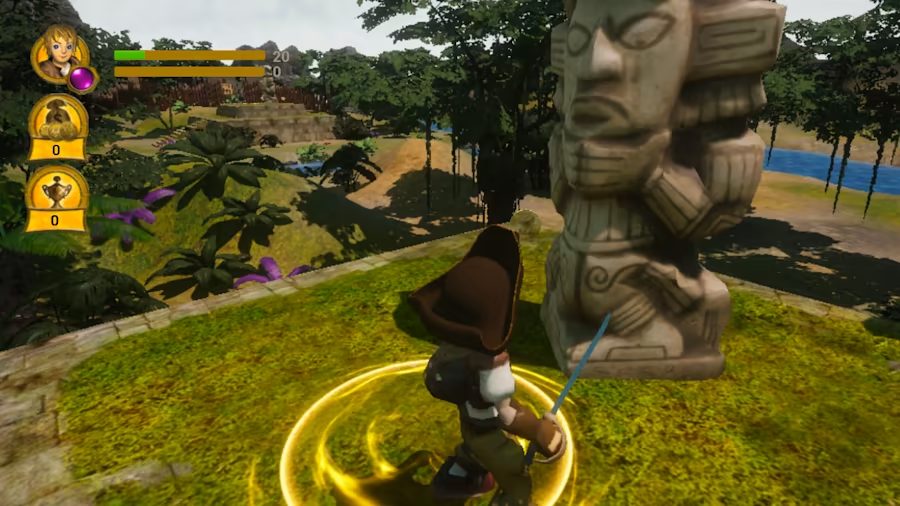 I guess the previous game sold well enough, so here we are. It's a fancy edutainment game for kids that melds a 3D action-adventure with math, and not in the fun JRPG way. That said, you get a fair number of options to tailor this to the appropriate skill level, and I'm sure as educational software goes there are less entertaining options for your little ones. Clearly not meant to appeal to me, so I'll leave it there.
City Wars: Tokyo Reign ($12.99)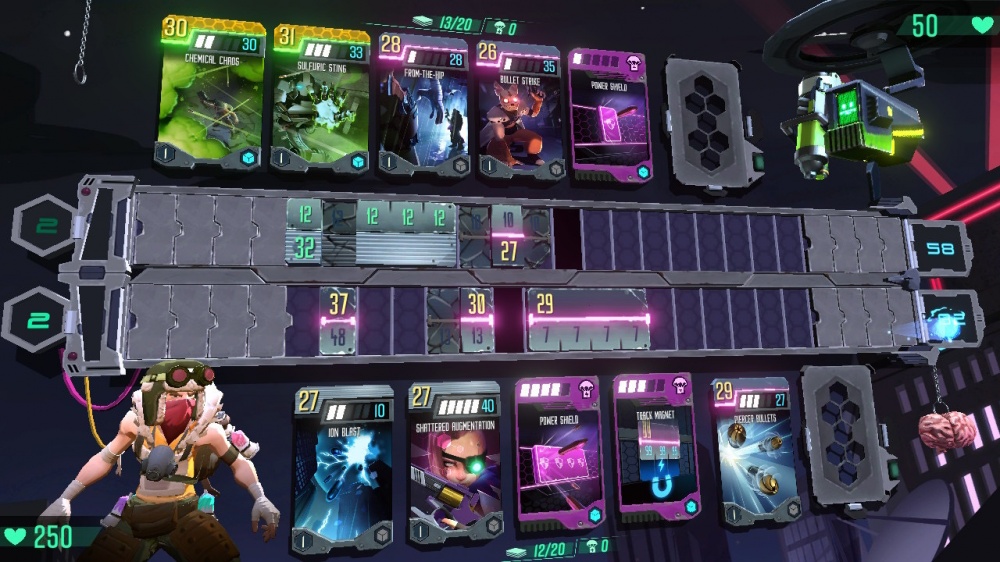 Yes, that's another roguelite card game alright. Stylish presentation. An interesting gimmick involving lanes where you place the cards. It's okay. Balance is a bit off, but it's single-player only so it's not the biggest problem. Photosensitive people will want to be careful with this game as it is very flashy at times. I don't have strong feelings about this one either way, but if you think it looks neat there's a good chance you'll enjoy it.
Ramp Bike Jumping ($11.99)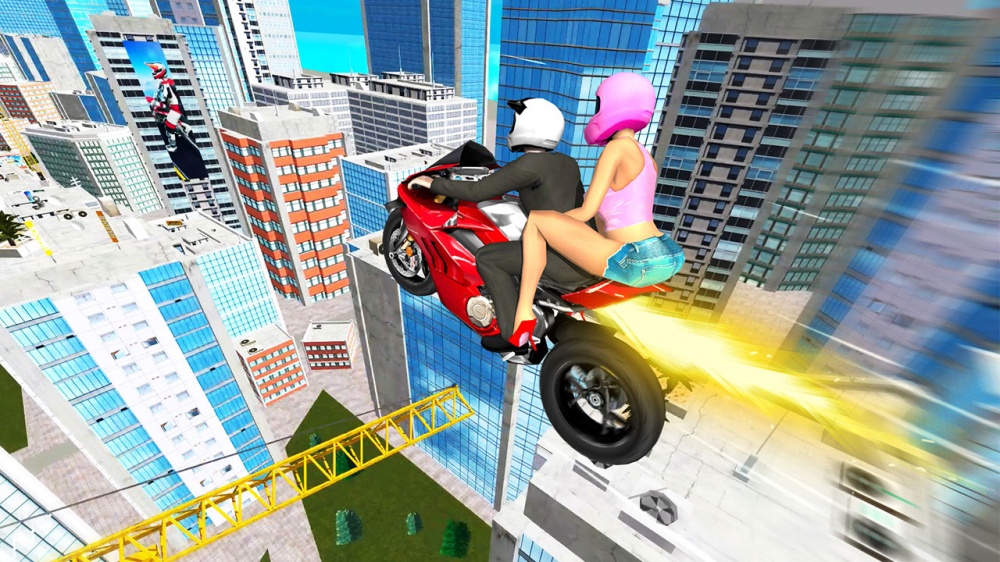 Remember Ramp Car Jumping? No? Well, this is that, but with a bike. BoomHits will BoomHits. Look for this to be deeply discounted within a month or so.
Canfield Solitaire Collection ($7.99)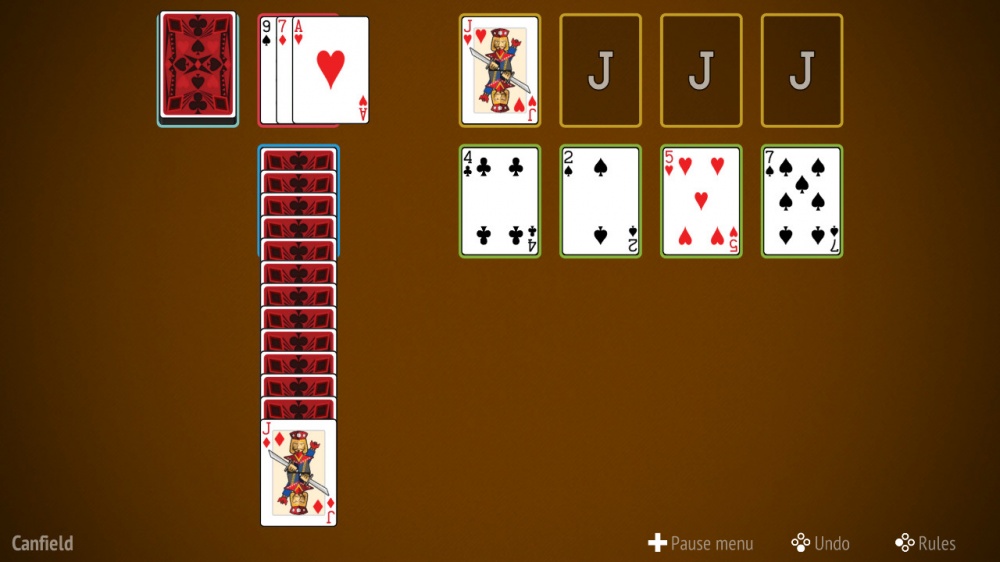 It's exactly what it says on the tin. You get twenty different variants of Canfield Solitaire, dressed up in a rather spartan package with a few extra features like unlimited undos and rule explanations for each variant.
Sales
(North American eShop, US Prices)
I'm guessing we'll be seeing a lot more sales roll out in the next several hours, but for now this is what we have. Not much that I personally am excited about, but perhaps you'll find something interesting by checking the list. The outbox is similarly lacking in punch, so your wallet may well get out alive today after all.
Select New Games on Sale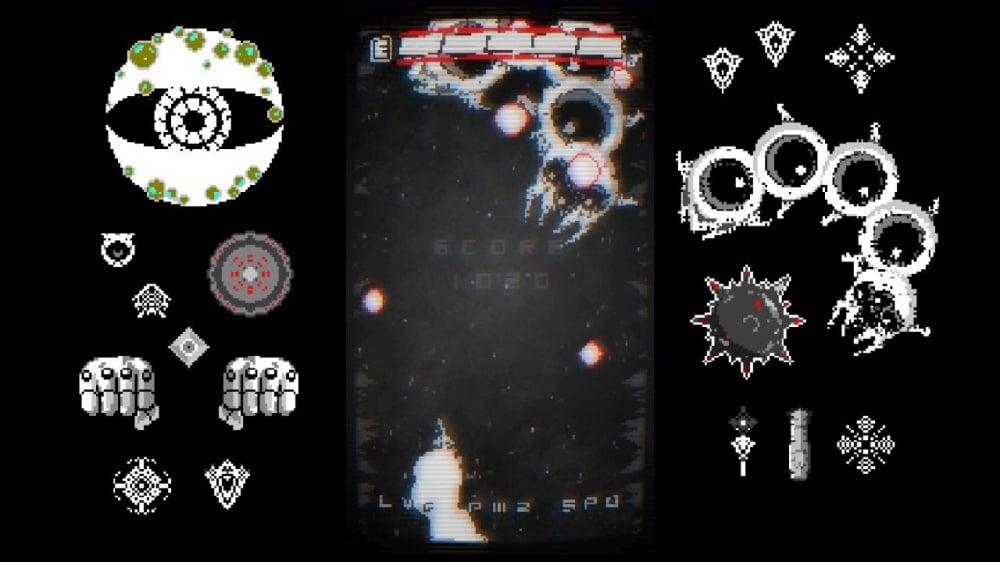 P.3 ($1.99 from $4.99 until 9/7)
Stellar Interface ($1.99 from $12.99 until 9/12)
Miracle Snack Shop ($17.99 from $19.99 until 9/15)
Wonder Boy Returns Remix ($7.49 from $14.99 until 9/15)
Lynn, The Girl Drawn on Puzzles ($3.99 from $7.99 until 9/15)
Hotel Sowls ($3.99 from $7.99 until 9/15)
Nekopara Vol.1 ($5.99 from $14.99 until 9/15)
Nekopara Vol.2 ($5.99 from $14.99 until 9/15)
Nekopara Vol.3 ($5.99 from $14.99 until 9/15)
Nekopara Vol.4 ($10.49 from $14.99 until 9/15)
Ravenous Devils ($3.99 from $4.99 until 9/15)
Super Nanaru ($7.99 from $9.99 until 9/15)
Princess Maker Go!Go! Princess ($7.49 from $14.99 until 9/15)
Princess Maker FTCT ($14.99 from $29.99 until 9/15)
Silent World ($1.99 from $4.99 until 9/15)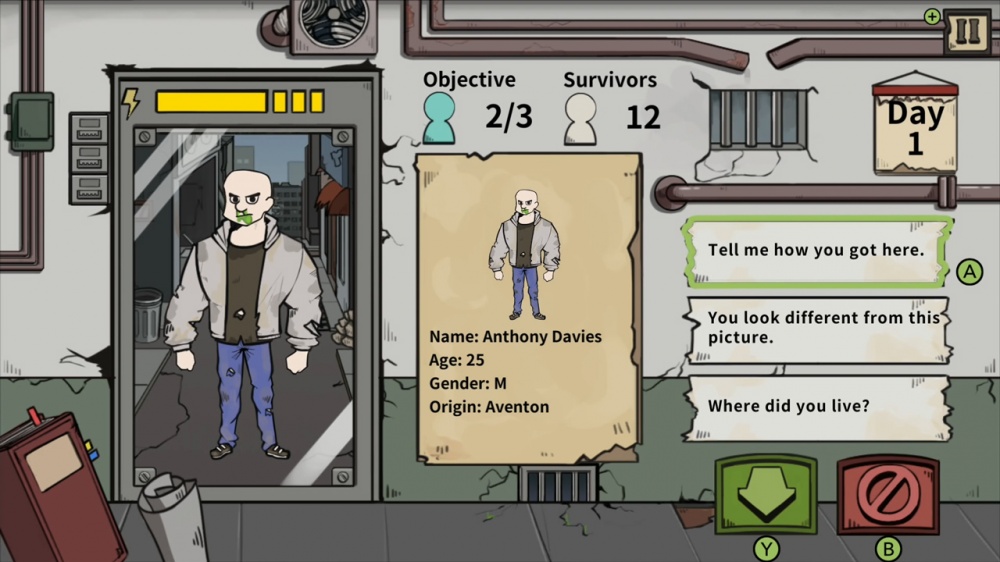 Who is Zombie ($7.19 from $8.99 until 9/15)
Monochrome World ($1.99 from $9.99 until 9/15)
QV ($7.49 from $14.99 until 9/15)
Wicce ($3.99 from $7.99 until 9/15)
Nevaeh ($1.99 from $12.99 until 9/15)
MachiKnights: Blood Bagos ($7.49 from $14.99 until 9/15)
Dotori ($2.39 from $11.99 until 9/15)
Amazing Brick Breaker ($1.99 from $4.99 until 9/15)
A Street Cat's Tale ($4.79 from $7.99 until 9/15)
Brain Meltdown: Into Despair ($3.99 from $7.99 until 9/15)
MazM: Phantom of the Opera ($7.49 from $14.99 until 9/15)
MazM: Jekyll and Hyde ($7.49 from $14.99 until 9/15)
Sacred Stones ($1.99 from $9.99 until 9/15)
Fairy Knights ($1.99 from $9.99 until 9/15)
Gunkid 99 ($2.09 from $6.99 until 9/15)
Guardian of Lore ($2.79 from $13.99 until 9/15)
GUNGUNGUN ($1.99 from $4.99 until 9/15)
Super Rebellion ($2.00 from $7.00 until 9/16)
Sales Ending Tomorrow, Friday, September 2nd
Fillit ($2.79 from $7.99 until 9/2)
Knights & Bikes ($9.99 from $19.99 until 9/2)
McDROID ($4.99 from $9.99 until 9/2)
PigShip and the Giant Wolf ($4.39 from $7.99 until 9/2)
Sakura MMO ($7.99 from $9.99 until 9/2)
Supermash ($1.99 from $19.99 until 9/2)
Vaporum: Lockdown ($10.99 from $21.99 until 9/2)
That's all for today, friends. We'll be back tomorrow with the remaining releases of the week, plus whatever sales come along in the next day. The highlights for tomorrow look to be LEGO Brawls, JoJo's Bizarre Adventure: All-Star Battle R, and Made in Abyss: Binary Star Falling into Darkness. There may be some surprises, though. I hope you all have a fantastic Thursday, and as always, thanks for reading!