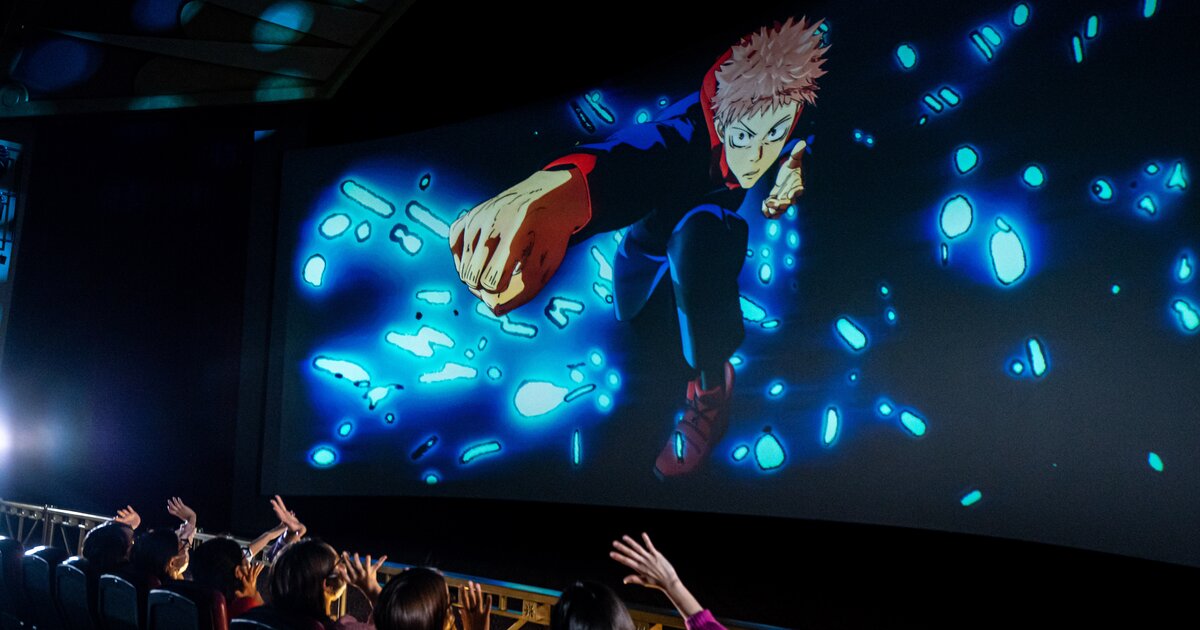 Curses, demons, fingers of rather questionable sources... We love Jujutsu Kaisen, but we're kind of glad that we're not living in a world where we'd have to face all of this! Luckily, we were able to experience the fun parts at Universal Studios Japan in Osaka, where they've launched a collab event starring Yuji and the crew!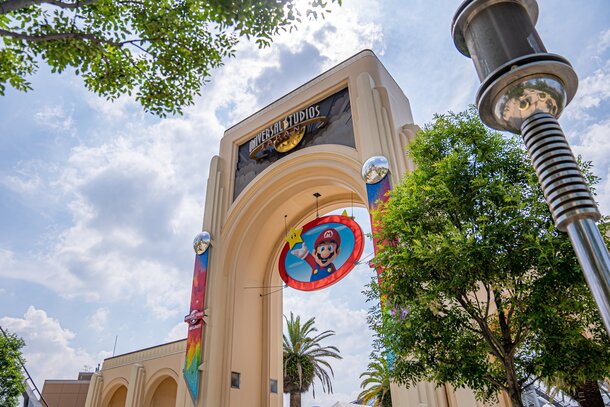 Featuring a 4D experience, JJK-themed treats and more, the event is now in full swing and will run until July 2, 2023. That leaves you plenty of time to plan a visit, but first, come with us for a taste of what you can expect!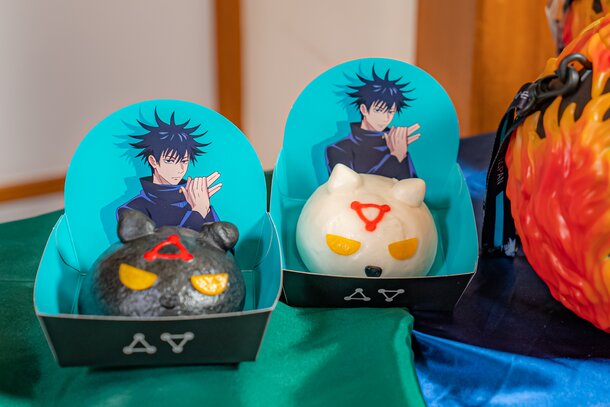 After entering the park, it was easy to find the stars of the show, with this one being an attraction titled Jujutsu Kaisen: The Real 4D. Having followed their adventures in manga and anime form, we couldn't wait to see them in 4D as well!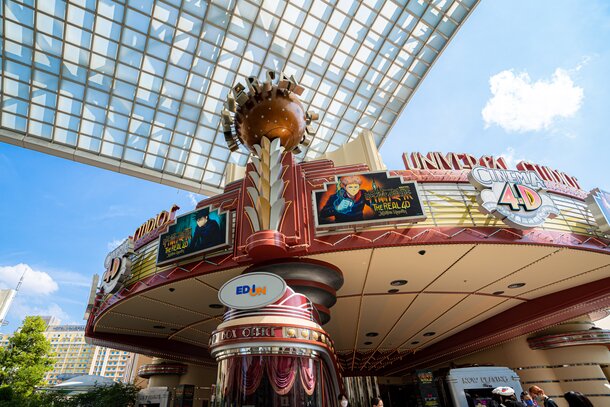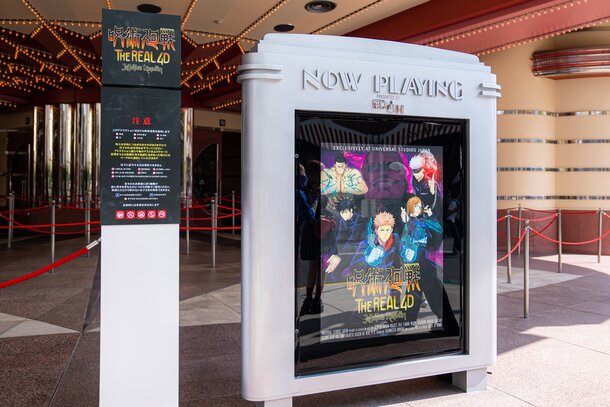 Although we can't spoil too much, here are some key details. Curses - and their victims - are steadily increasing, leading a man named Ishiguro to build a school in Osaka to train the next generation of Jujutsu Sorcerers. Although you've been scouted as a future Sorcerer (or promising faculty member), something smells fishy... which is where Yuji, Megumi, and Nobara come in! The trio has been sent here to investigate, but what dangers await them at this shady school?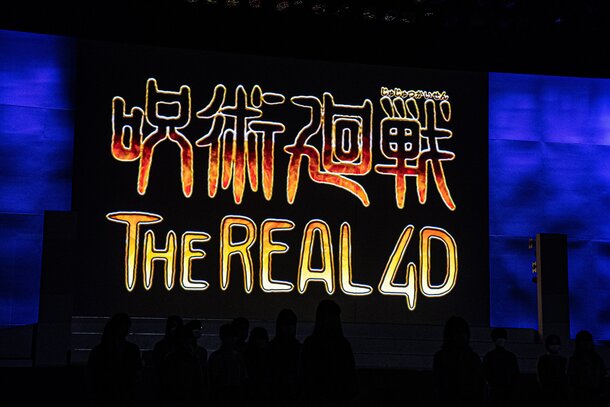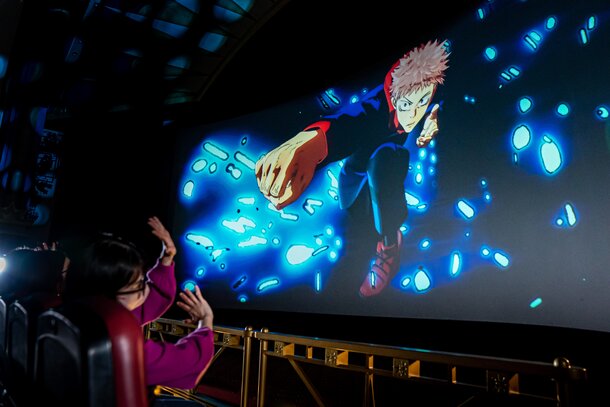 We don't know about you, but big punches give us an appetite, so we headed over to Tokyo Jujutsu High Dining Hall to see what they were serving up.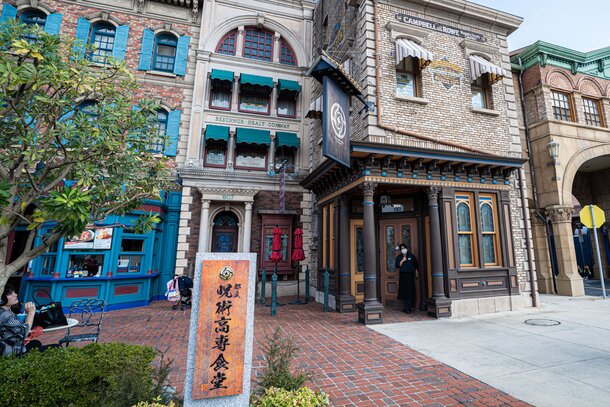 Although the restaurant was located in the park's New York area, we were brought back to the world of JJK with plenty of creative touches in the decor and dishes. Oh yeah, did we mention that Gojo-sensei was literally there?!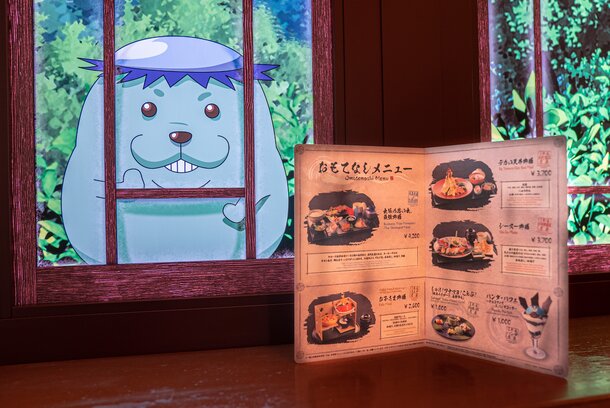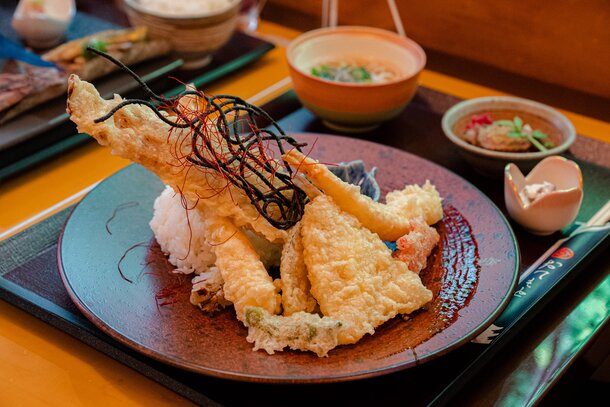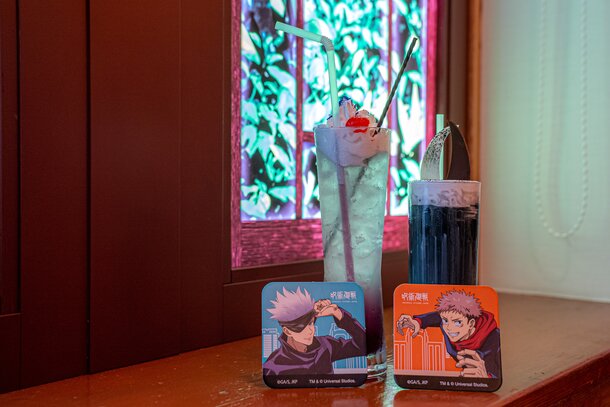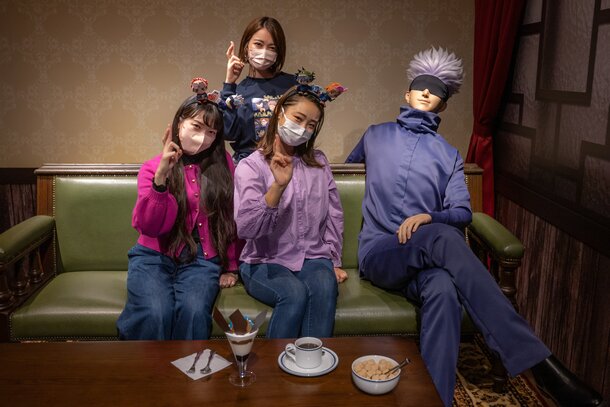 Another must-visit for fans is the merch store, which was overflowing with tempting goodies. Ever wanted to wear an adorably pouty Megumi on your head? Or how about rocking epic quotes from the team on your bag? From cute to cool, we found it all here.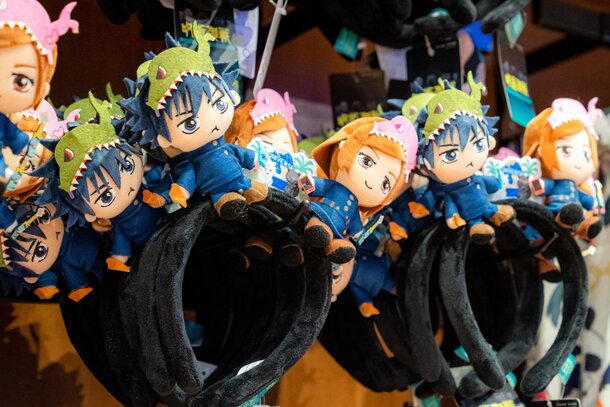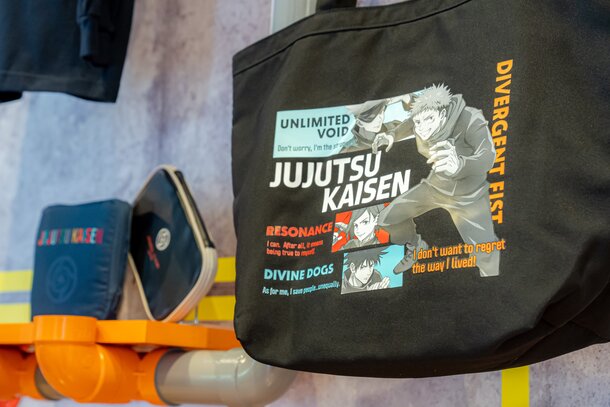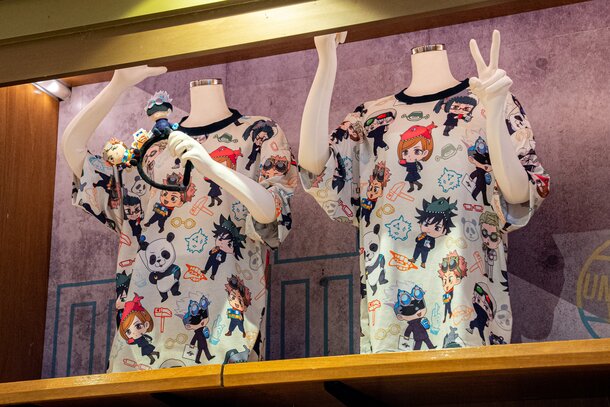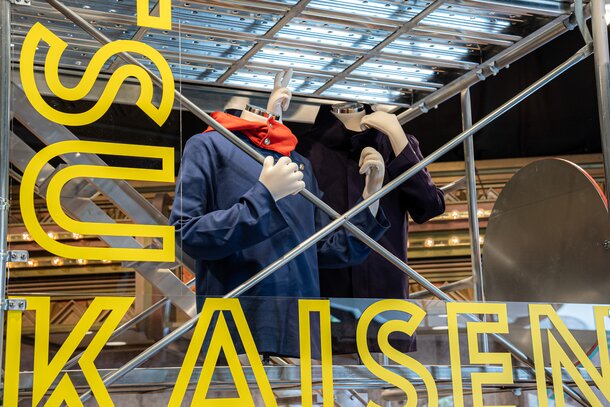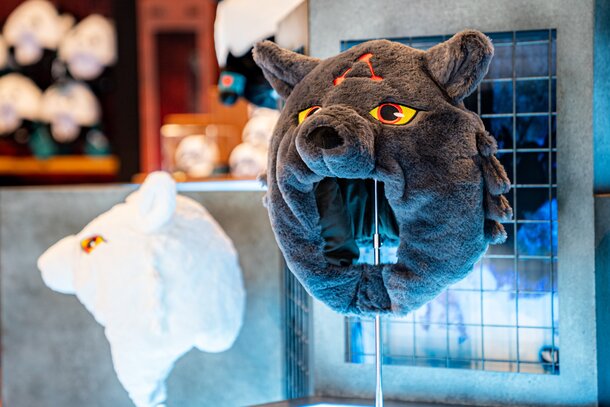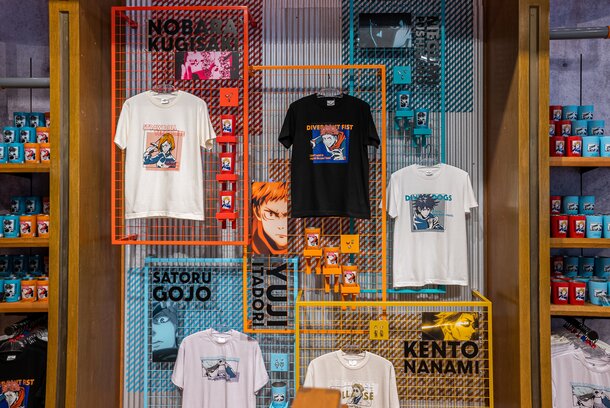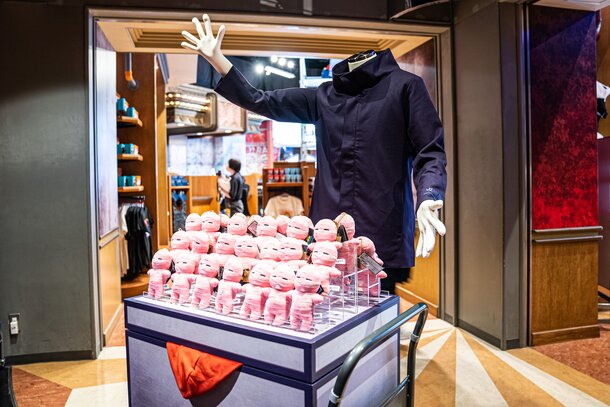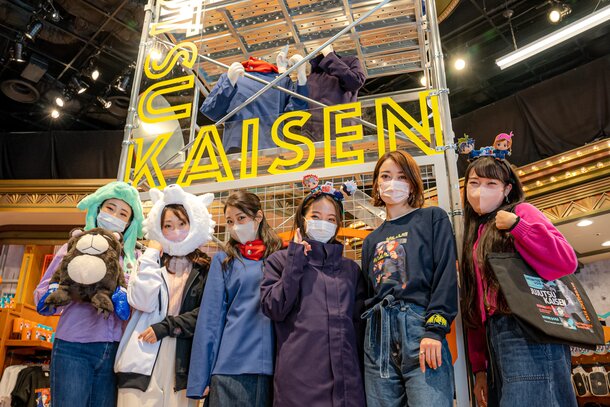 This amazing collab also includes other treats, from more themed food to the chance to ride a roller coaster with "Kaikai Kitan" (the first season's opening theme song) blasting in your ears. (Unfortunately, we weren't able to get photos from the roller coaster!)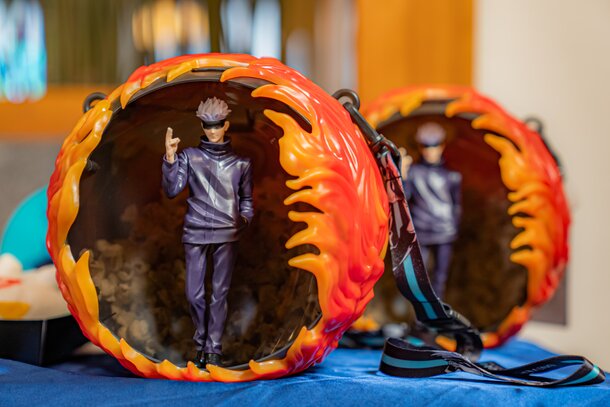 We won't be covering every inch of it, though - that's for you to discover when you come over to Osaka! In the meantime, we hope you enjoyed this sneak peek! What part of the event are you most excited to see?
Universal Studio Japan and Jujutsu Kaisen's collab event will run until July 2, 2023. For more info, visit the official page. You can also find more pictures at the gallery below this article, so enjoy!
This is a Tokyo Otaku Mode original article with photography by M. Shimizu.
©芥見下々/集英社・呪術廻戦製作委員会