IGG is celebrating the 2nd anniversary of Time Princess, the studio's 3D dress-up title with visual novel elements on mobile this month. Players can expect to score exclusive giveaways, awesome login bonuses and time-limited events from now until August 31st.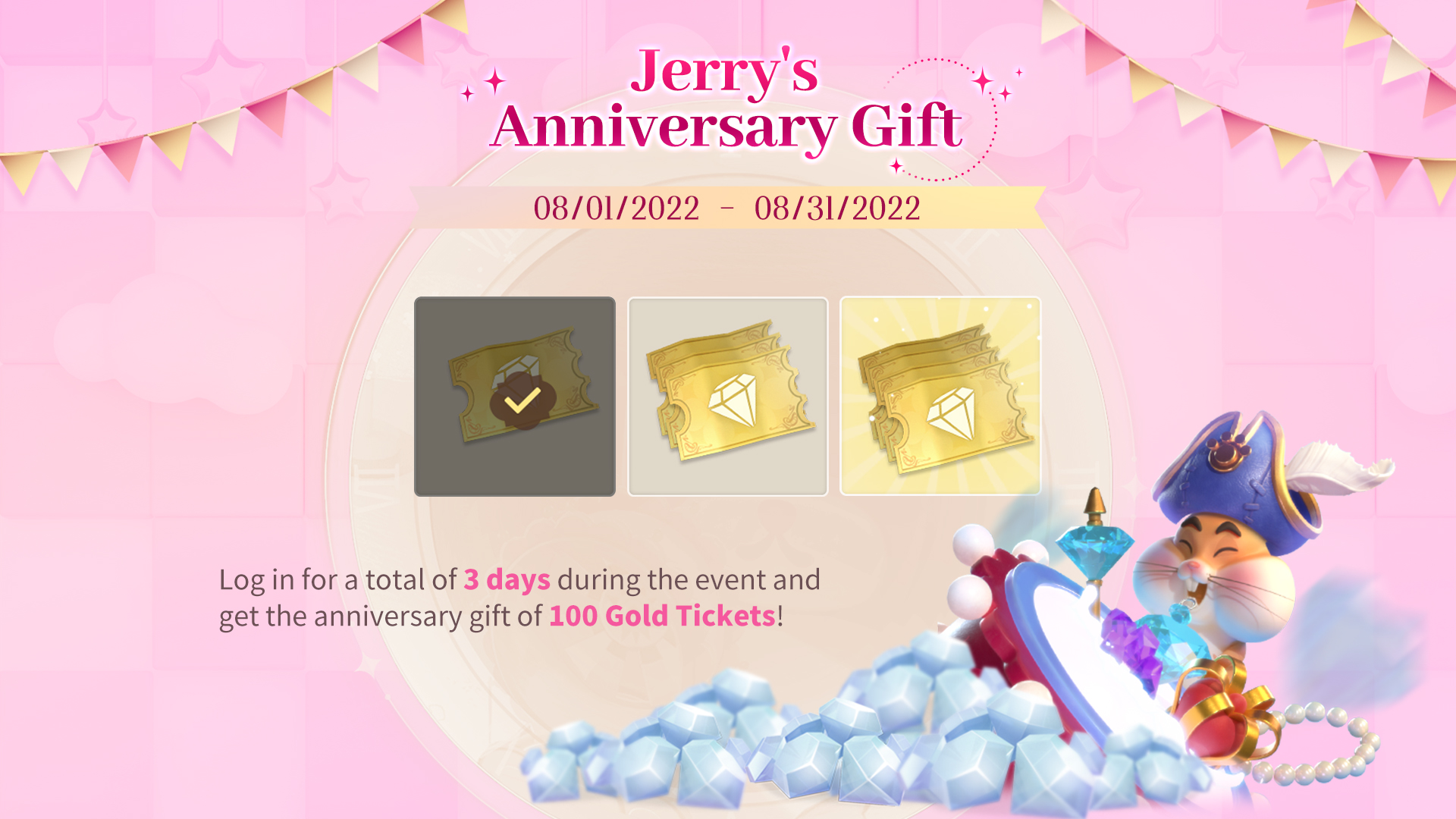 During Time Princess' 2nd anniversary festivities, players can look forward to acquiring 100 free Gold Tickets simply by logging in. The anniversary exclusive Crystal Memories is now available in Parven's Shop as well, and for a limited time, players can have twice the number of Encounters from August 5th to the 7th (and once more from the 19th to the 31st).
The 2nd anniversary also adds a new Story – clearing this will reward players with the anniversary-exclusive Flowered Wall blueprints. Other login bonuses include a Shiny Atelier Card, the anniversary-exclusive Peach Marshmallow background and more.
In the past, Time Princess has partnered with the Louvre to give players special collab clothing outfits such as the Melody of Victory, The Queen's Garden, The Eternal Lady and Midnight Vienna. The game's team-ups with Days for Girls and The American Society for the Prevention of Cruelty to Animals (ASPCA) raised donations to promote girls' health and rescuing stray cats as well.
Time Princess is available to download on the iOS App Store and on the Google Play Store for Android devices. It's a free-to-play game with in-app purchases. If you're eager to learn more, you can also join the community of followers on the official Discord channel to stay updated on all the latest developments.
Sponsored Content
This article is sponsored content written by TouchArcade and published on behalf of IGG to promote the 2nd anniversary celebration of Time Princess. For questions or comments, please email ads@toucharcade.com