The Korea Pavilion is showcasing gaming talent from all over South Korea in this year's Gamescom, the largest global game show in Europe. Gamescom 2022 will be held in Cologne, Germany from August 23rd to 28th, with 15 game dev companies running the Korea Pavilion as organised by the Korea Creative Content Agency (KOCCA).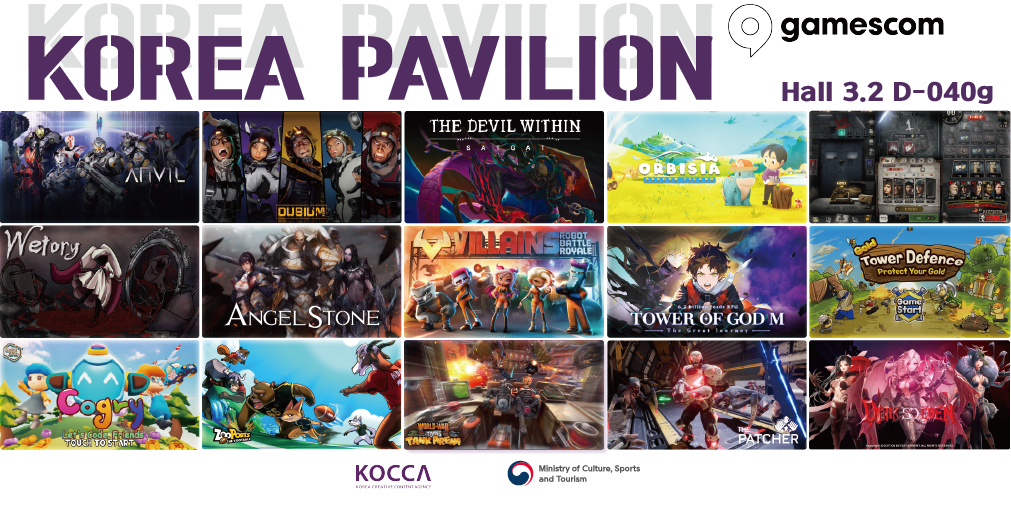 South Korea boasts the fourth largest global gaming market because of the vibrant gaming culture in the country. To make sure that the market is competitive, and the industry continues to thrive, the Korea Creative Content Agency (KOCCA) is opening the Korea Pavilion at Gamescom this year.
In line with this, the KOCCA has picked 15 companies to run the Korea Pavilion in order to share insights about business opportunities, investments, software issues and more at the event. The line-up of games for mobile, in particular, includes VILLAINS : Robot Battle Royale / Mad For Dance : Taptap Dance, Gold tower defence M, Zombie Wake, Tower of God M : Great Journey, ANGEL STONE / MIRROR CITY / WITH, DARKEDEN SD and ZOOPORTS – The Football. Plus, games for PC, AR and VR will be present at the event as well.
You can head on over to the official website to get a sneak peek at the titles and more.
Sponsored Content
This article is sponsored content written by TouchArcade and published on behalf of KOCCA to promote the Korea Pavilion at Gamescom. For questions or comments, please email ads@toucharcade.com