Hello gentle readers, and welcome to the SwitchArcade Round-Up for August 18th, 2022. Our pal Mikhail has been a busy beaver, as he has yet another review for us today. He's taken a look at the new release We Are OFK, and you can see the results below. We have a ton of new releases to look at today, and while I wouldn't say any of them are top-tier must-haves, there are several solid titles to consider. We've got summaries of all of them to help you make your purchasing decisions. Beyond that, we have the usual lists of new and expiring sales for you to ponder. Let's get to business!
Reviews & Mini-Views
We Are OFK ($19.99)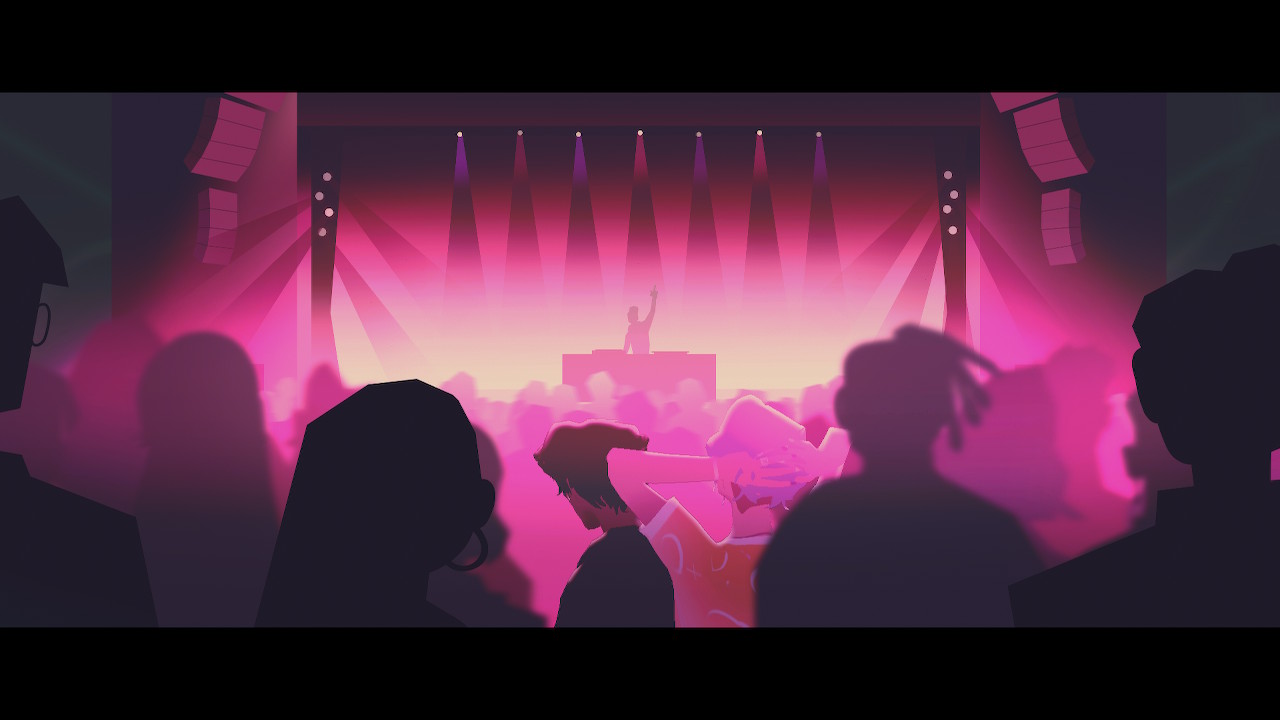 When a developer or publisher describes a game, it usually oversells what the actual experience will be like for players. In the case of We Are OFK, "an interactive narrative series of arguing over lyrics, sending sad texts, and playing Interactive Music Videos" is a very accurate representation of what this release offers. I love music in games, and We Are OFK is something I've had on my radar since Nintendo posted about it coming to Switch. Having now experienced all five episodes ahead of the episodic rollout beginning today, We Are OFK has ended being more good than bad, but there are some issues.
We Are OFK is split up into 5 episodes that have their own music videos. The first two are available from launch, with the others arriving weekly. The episodes are of varying length, but expect to take about 7 or so hours to get through them all. For the purpose of review, all 5 episodes were accessible, and I'm glad they were. My thoughts on the story peaked by the end of the second episode with the last 3 feeling a bit lackluster in comparison. It still was a good experience with great art and music, but I was hoping for more based on how the first two episodes played out.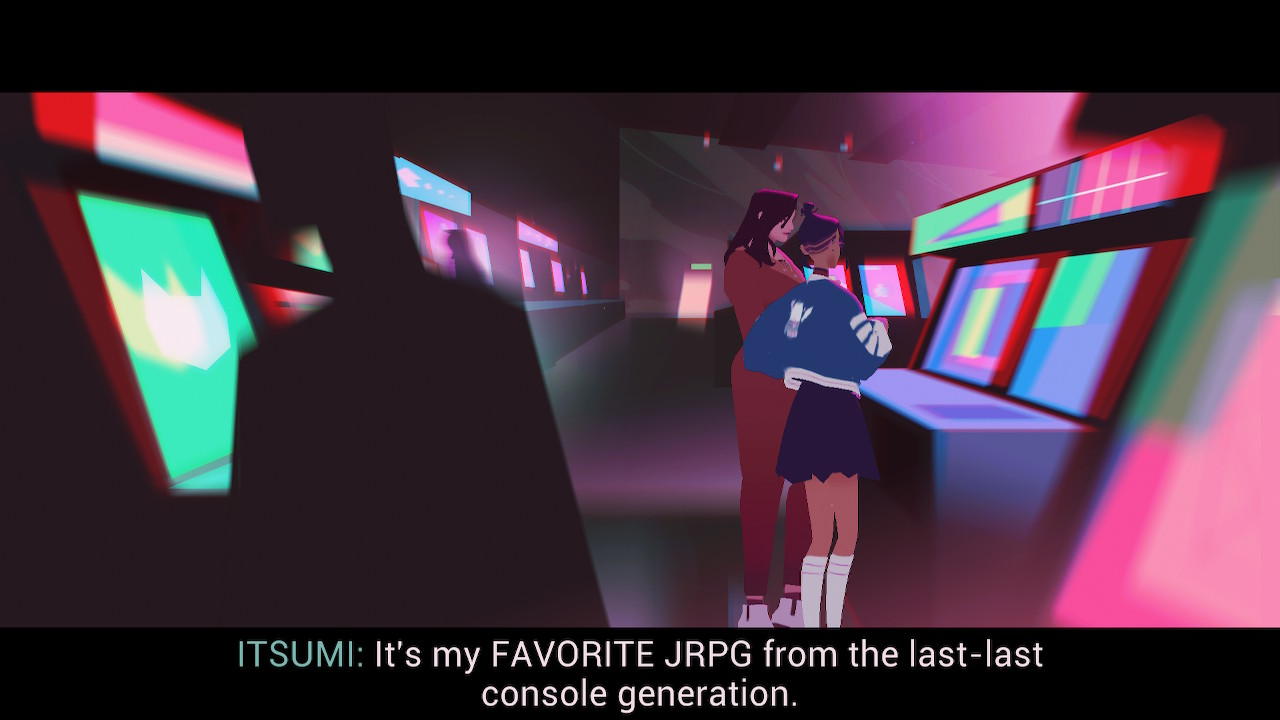 As an interactive narrative series, your interactions with We Are OFK involve you selecting different replies during texting, dialogue options, selecting a character, and some light movement in the music videos. This is very much an experience you watch first and play second if that makes sense. On that front, I love the aesthetic and how the interactions were handled. Don't expect a point and click adventure here.
I don't want to spoil anything from the narrative because that's the real draw of the experience, but I like how many story-beats were handled in We Are OFK. The voice acting is also worth highlighting. The plot deals with stress, self discovery, love, humor, and more.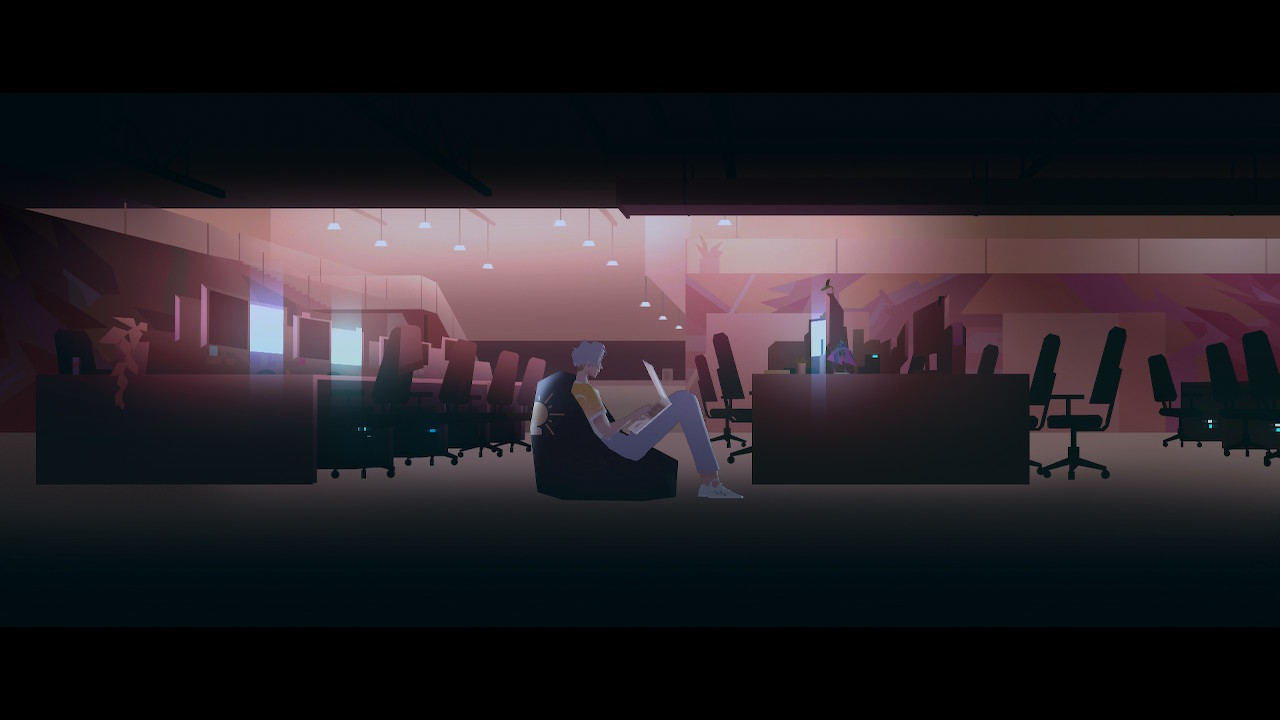 Over the last few weeks, I've been playing Xenoblade Chronicles 3, Soul Hackers 2, and Digimon Survive for review. We Are OFK has served as a nice break in between those games. I also enjoy how texting has been implemented into the experience. It almost feels like a smart way to get you to not want to pick up your own phone while watching since you have this happen in-game or while watching an episode.
Having played We Are OFK on Nintendo Switch, it feels like a perfect fit for Nintendo's hybrid system with touch control support in handheld, nice rumble support in general, and good visuals. The art direction shines and We Are OFK's aesthetic feels right at home on the OLED screen. The only issues I had on Switch were two crashes in my playthrough at different points. The game's checkpointing helped, but this happened on my Switch Lite and OLED models. I couldn't figure out what caused the crashes since I tried replaying those parts and they ran fine.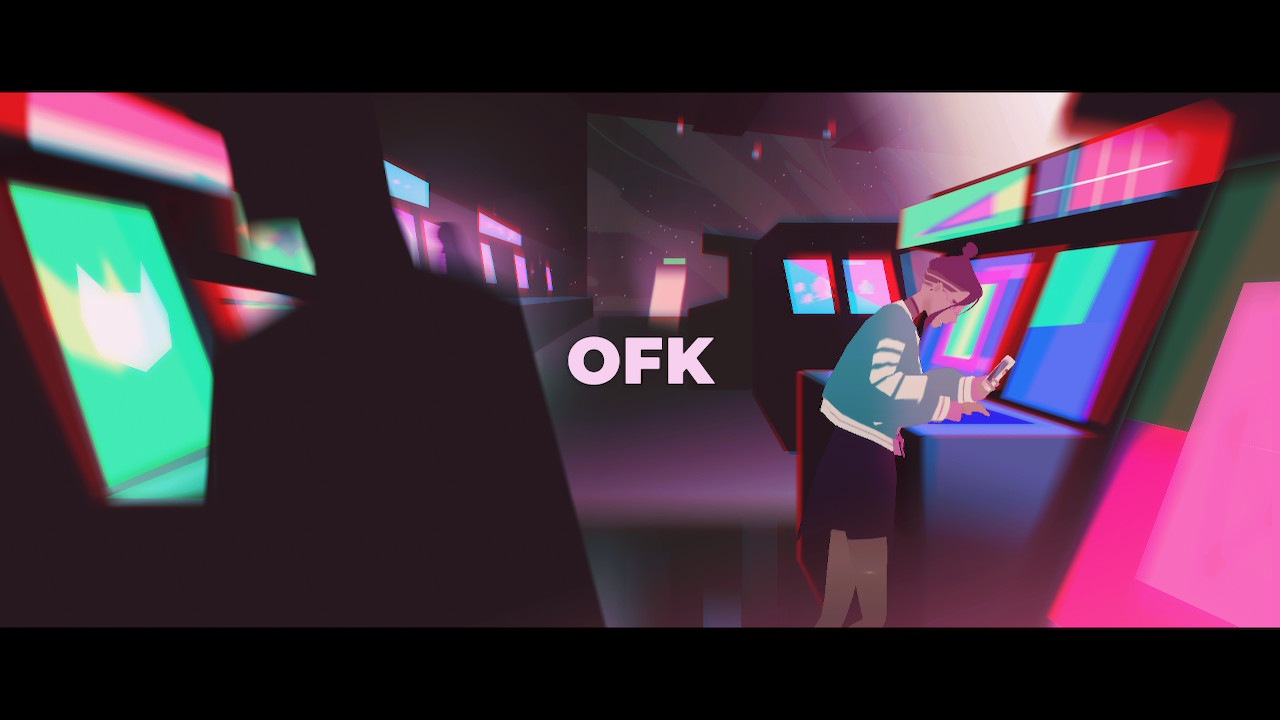 Despite a strong opening two episodes and great music almost across the board, We Are OFK falters towards the end. I'm also not a fan of the tacked-on interactivity in the music videos. Instead of going all the way like Sayonara Wild Hearts, We Are OFK's music video segments feel like the team was forced to add some "gameplay" for the sake of it. As an interactive series of episodes you can watch, I don't regret the time I spent here, and will definitely grab the soundtrack when it releases, but We Are OFK could've been more. Hopefully the team does release something else based on these characters in the future.
SwitchArcade Score: 3.5/5
New Releases
The Room Two ($9.99)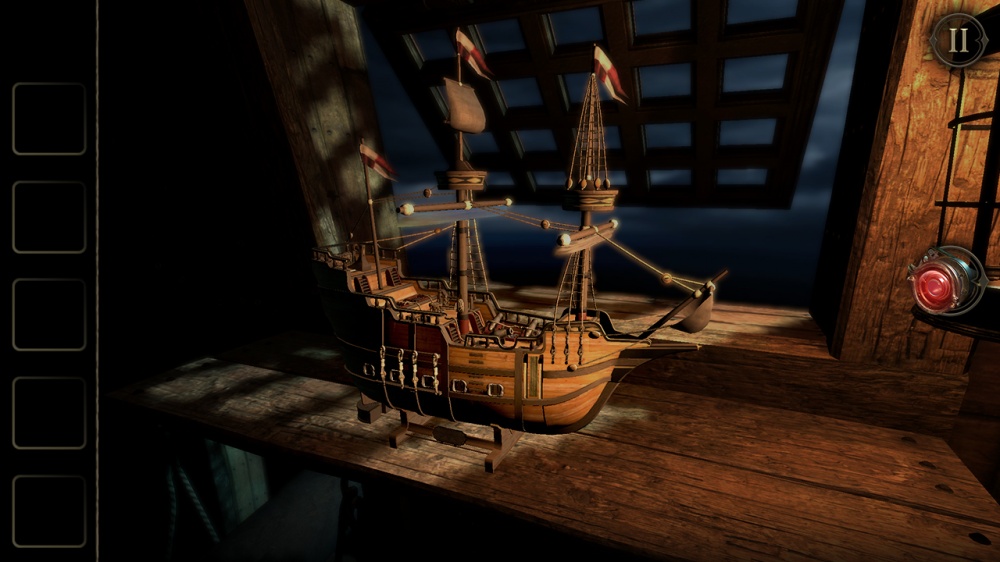 You know, when the first The Room game hit the eShop a couple of years back, I assumed the others would follow before too long. I was clearly wrong, but it's good to see another one finally show up. The Room Two is really good if you like these kinds of puzzle boxes. It's a nice middle ground between the first game's brevity and the third game's large scope, and well-worth checking out if you haven't played it before.
We Are OFK ($19.99)
That they are, that they are. This is an interactive narrative about how the band OFK was formed, with a new episode of the story (and a new song) delivered each week until it's finished. There are five episodes in total, if I'm understanding this right. Mikhail has a review of this up above this paragraph in the article, so I won't keep fumbling in the dark trying to explain this unique piece of software.
RPG Time: The Legend of Wright ($19.99)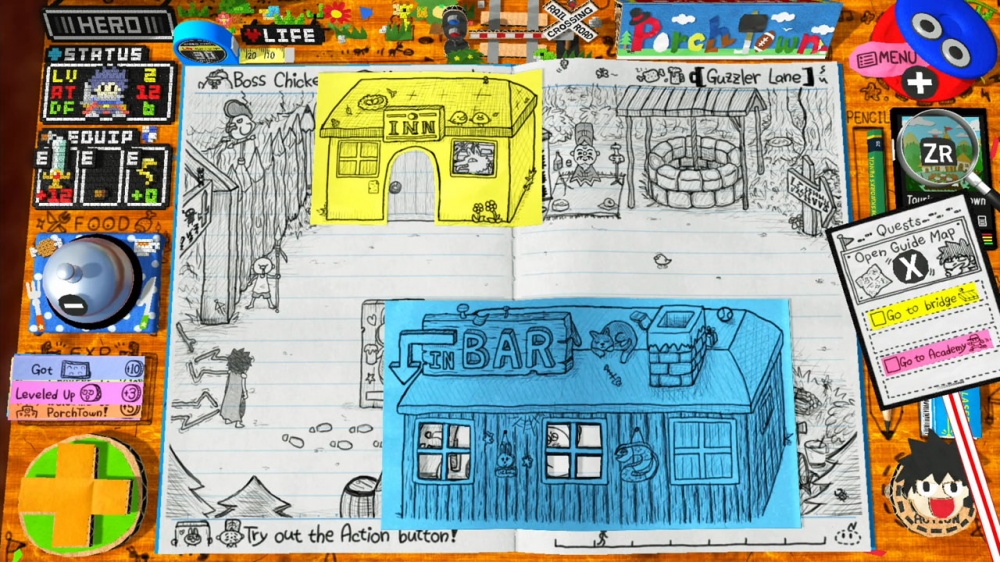 A brief, highly unique experience that takes place entirely within the notebook of a kid. Mikhail wrote up a nice review of this one yesterday, and I recommend checking that out if you want more details. Despite the name, there's more to this than just RPG elements. There are shooter bits, adventure bits, action bits, and more to enjoy as you make your way through the wild imagination of game master Kenta. If you're looking for something a little off the beaten path today, this might be your ticket.
Hell Blasters ($14.99)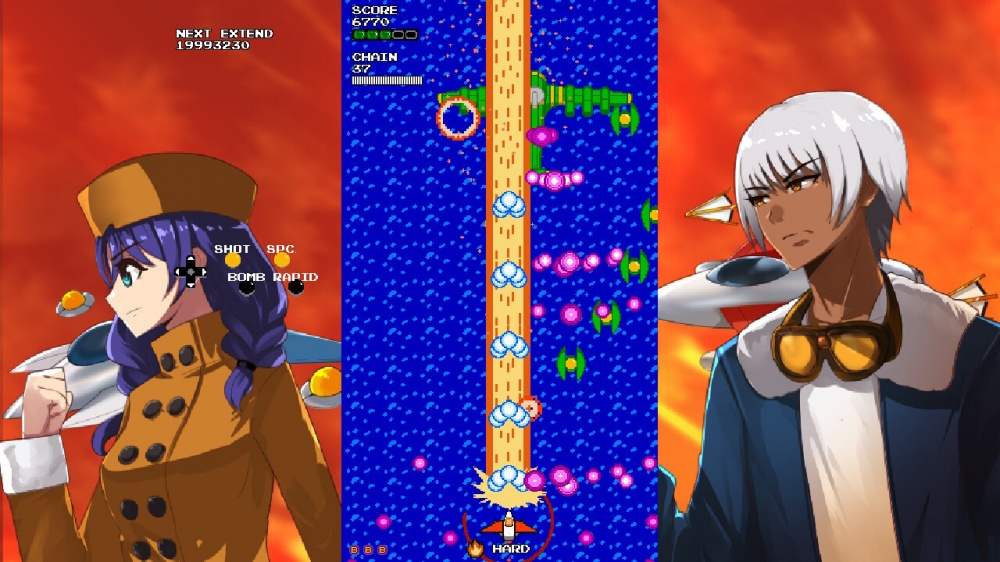 I've heard good things about this vertical shooter despite its… less-than-fantastic graphics. You can play as two different characters as you blast your way through five stages of bullet hell. The story mode divides that up into 36 smaller sections with plenty of story in between them. It also features five different difficulty levels to choose from, and these scallywags have named the easiest setting "Journalist Mode". An amusing jape! I know you've won me over. Yes, online leaderboards are included. They should always be included in shoot-em-ups, but they aren't, so I feel it's worth mentioning.
Dyna Bomb 2 ($19.99)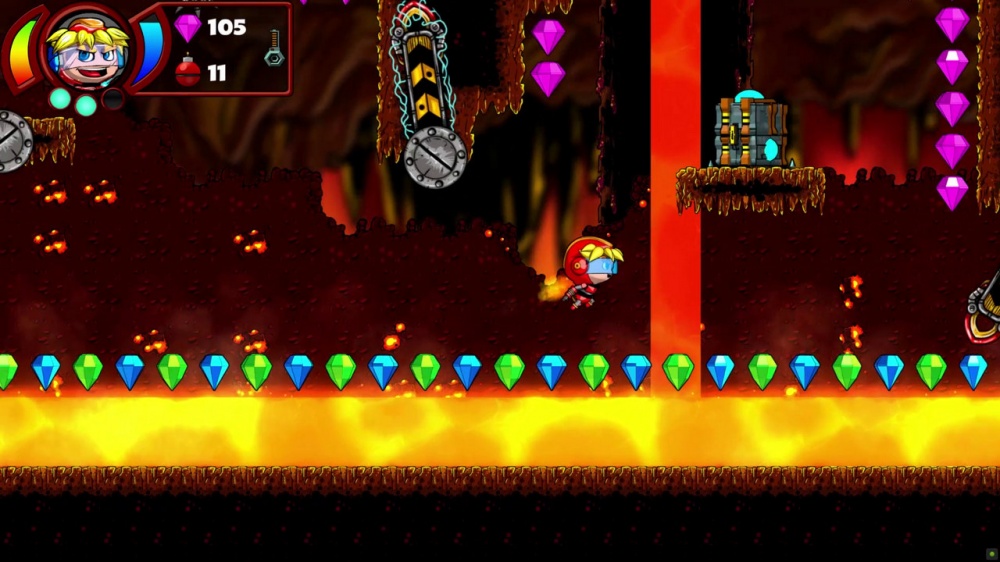 Wow, they're really going for it, eh? I think the original Dyna Bomb found an audience because it was affordable and played decently. It's not a game I would ever describe as good, but maybe a good value? I certainly wouldn't have recommended following it up with a sequel that costs five times as much. You get sixty-four levels to platform your way through, spread across eight worlds. You can play alone or pull in a buddy to share your misery. Twenty bucks, though? Alrighty.
Slaycation Paradise ($19.99)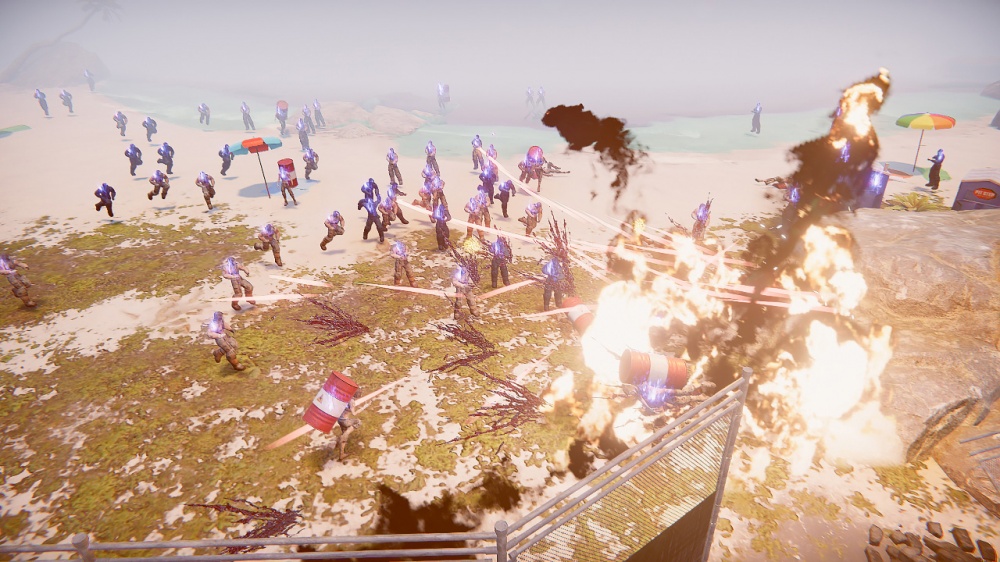 See, what they did here is they took the word 'vacation' and mashed in the word 'slay'. A vacation where you slay! Delightful! Anyway, this is a twin-stick shooter. There are some tower defense bits in it, but most of the business is the shooting. It has all the things you want to see in a game like that, including a good arsenal of weapons, interesting enemies to battle, permanent upgrades to unlock, and a bunch of levels to beat. We used to get new twin-stick shooters every week, but the pace has slowed down enough that I can imagine plenty of fans of the genre being happy to see this arrive.
Irresistable Mistakes ($29.99)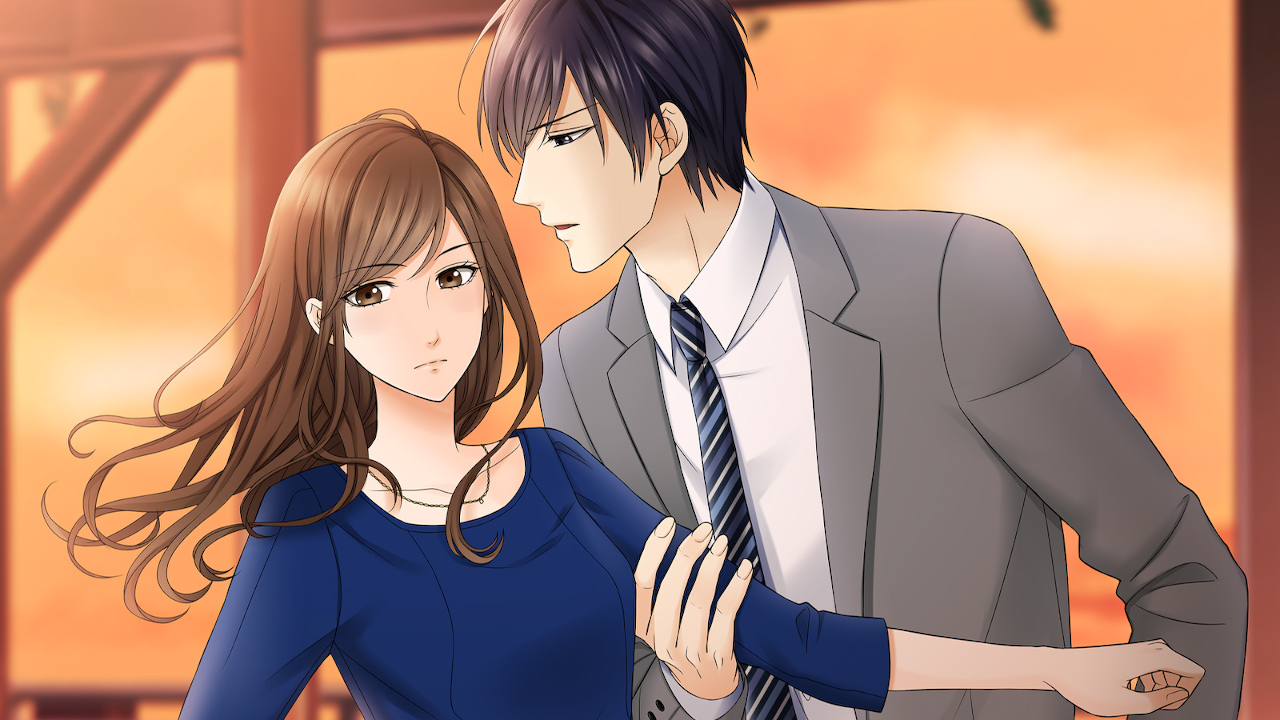 The eShop description doesn't give us much to go on here, but I suppose we don't need much for this sort of thing, do we? The basic pitch asks if true love can start with a one-night stand, and I'm going to assume the answer ends up being affirmative. You get five different hunks to romance, and they largely fall into the usual categories. So yes, another otome visual novel from the expert hands at Voltage. If you've liked their previous efforts, you'll probably enjoy this one too.
Cursed to Golf ($19.99)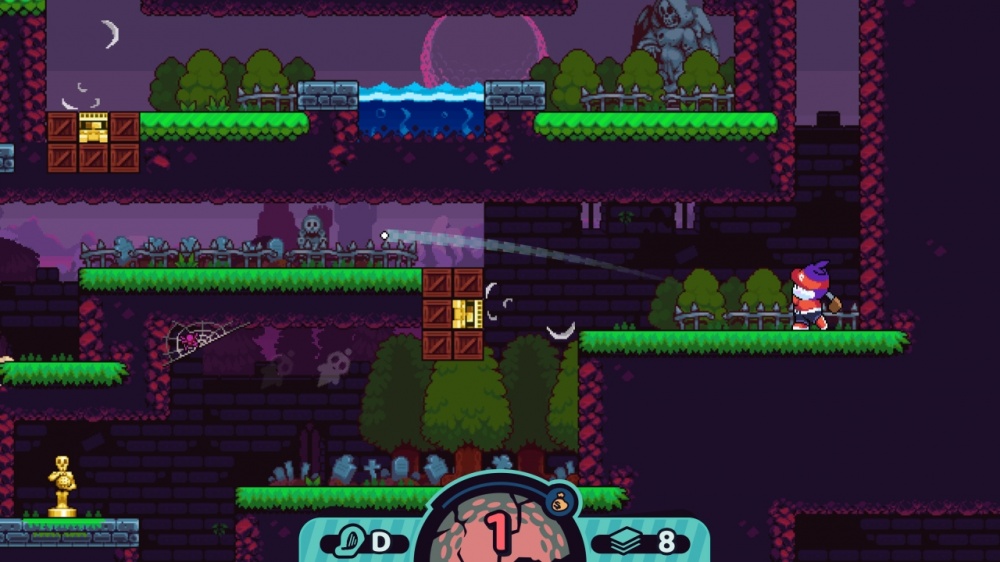 Roguelite golf? Sure, why not? The set-up here is similar to things like Super Stickman Golf, and if you don't make par you get sent back to the start. You're golfing your way out of purgatory, so expect to see some unusual hazards on the courses. In total there are more than seventy holes to master, and with online leaderboards you've got some incentive to get the best scores you can. You can also make use of some special Ace Card power-ups to help you out in a pinch. Seems pretty fun, though the price is just high enough that I'm hesitant to leap in fearlessly. Perhaps you've got more guts than I do.
Hobo: Tough Life ($29.99)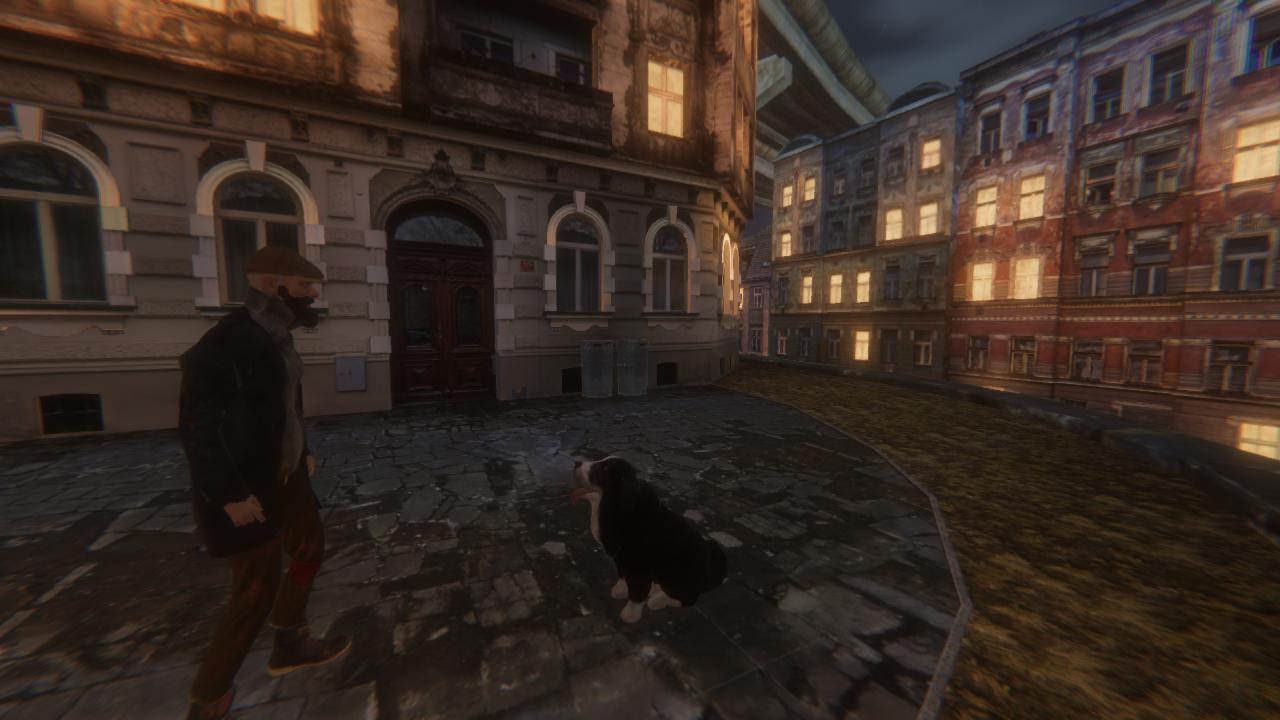 This game sees you as a homeless person in the fictional Central European city of Praslav. The Communist regime has fallen, and not everyone has been able to re-adjust their lives to the new way of life. You're one of those people who has fallen between the cracks, and now you've got to survive any way you can. It's fairly in-depth with its mechanics, and it seems to be very well-regarded on other platforms. You can even play with others via online multiplayer. Certainly a more realistic take on the survival RPG genre, and perhaps one that might foster some empathy for those less fortunate. I really don't know how I personally feel about playing a game about this kind of topic, but don't let that stop you if you think it sounds interesting.
Arcade Archives Metro-Cross ($7.99)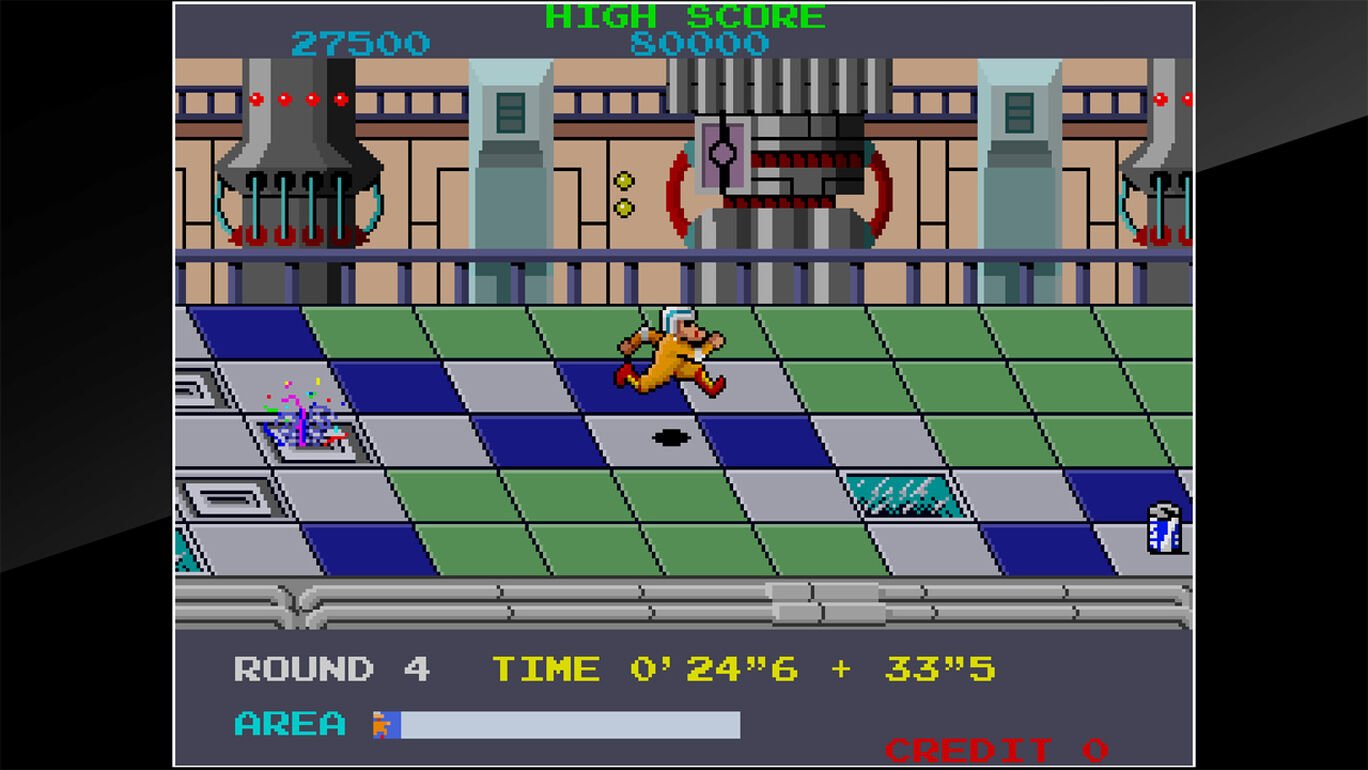 I think you can safely call this one of the first big auto-runners in gaming history. Namco's Metro-Cross, originally released in 1985, sees you running through various side-scrolling stages, hopping over obstacles and collecting soda cans. Not one of my favorite games from Namco's arcade line-up, but one can certainly have a good time with it if they are inclined to do so. Hamster has done its usual capable work, so if you're craving this game you can buy it with confidence.
Thymesia – Cloud Version ($29.99)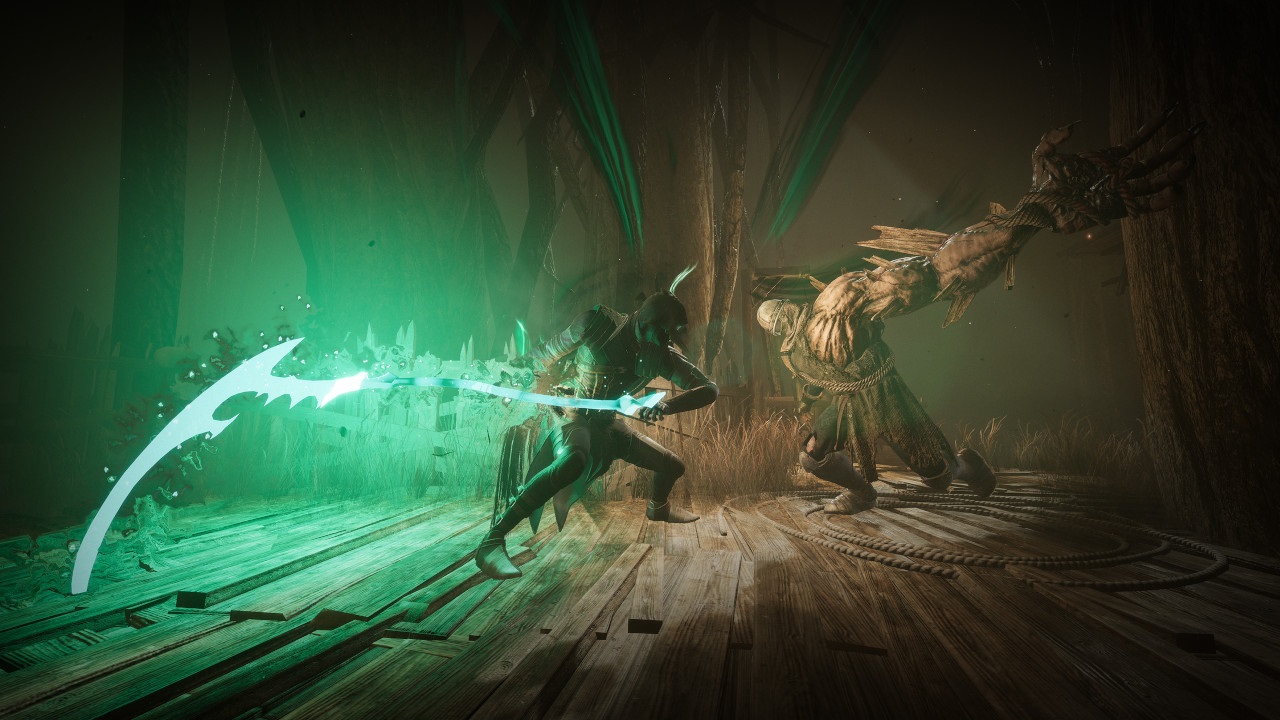 Thymesia seems like a fairly cool take on the Soulslike genre. Unfortunately, I think this is one of the worst possible kinds of games to play via a Cloud Version. Maybe you've got a fantastic internet connection, and I certainly encourage you to try the game out via the demo to see how it works for you, but there really isn't much room for lag of any sort here. Probably best to get your horrifying plague-creature groove on via another platform.
Light Fairytale Episode 2 ($9.99)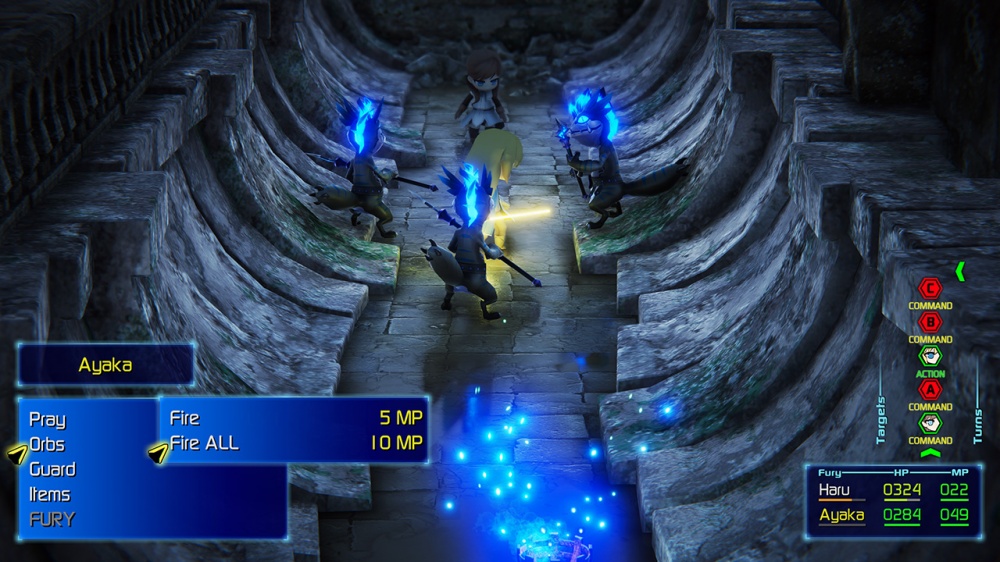 As you might expect, this immediately follows on from Light Fairytale Episode 1. Don't play this one until you've finished that one. This is a definite improvement over that game, which I found had more potential than strength. It's still a smaller bite, lasting only a few hours, and it ends up only kicking the story ahead a little bit. I don't know. When it's finished, this might end up being something worth recommending, but it's hard to push it with much vigor in its current piecemeal form. That said, if you liked the first episode, I can't see any reason why you wouldn't also enjoy this.
Mutropolis ($19.99)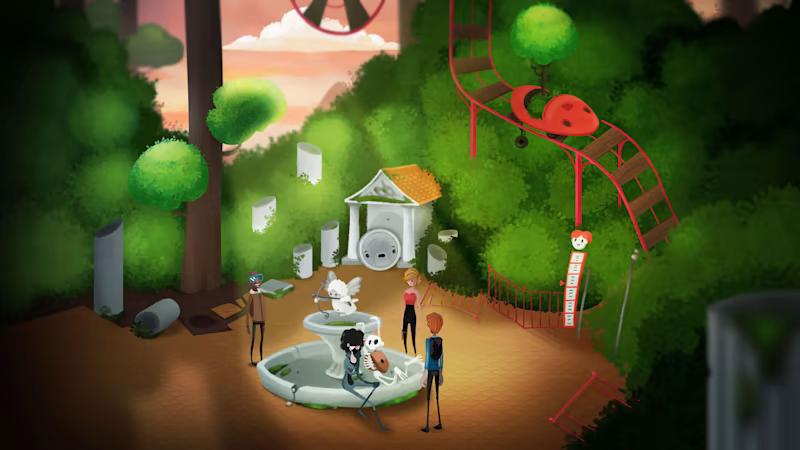 Another decent point-and-click style adventure game on the Switch, this one coming to us from Pirita Studio and ASH Games. This one is sci-fi themed, putting you in the role of Henry Dijon as he searches for a legendary lost city on the abandoned planet of Earth. Yes, it's the year 5000 and by and large humanity has moved its mess to Mars, but Henry and his team of archaeologists have decided to head to Earth to find relics and treasures. Unfortunately, his professor is kidnapped, and things go more than a little ca-ca. Some light conflicts with ancient gods, no biggie. Some of the puzzles are bananas in this game, but by and large its charm and good looks carry it well enough. If you enjoy adventure games, give it a look.
Project: Knight 2 Dusk of Souls ($8.99)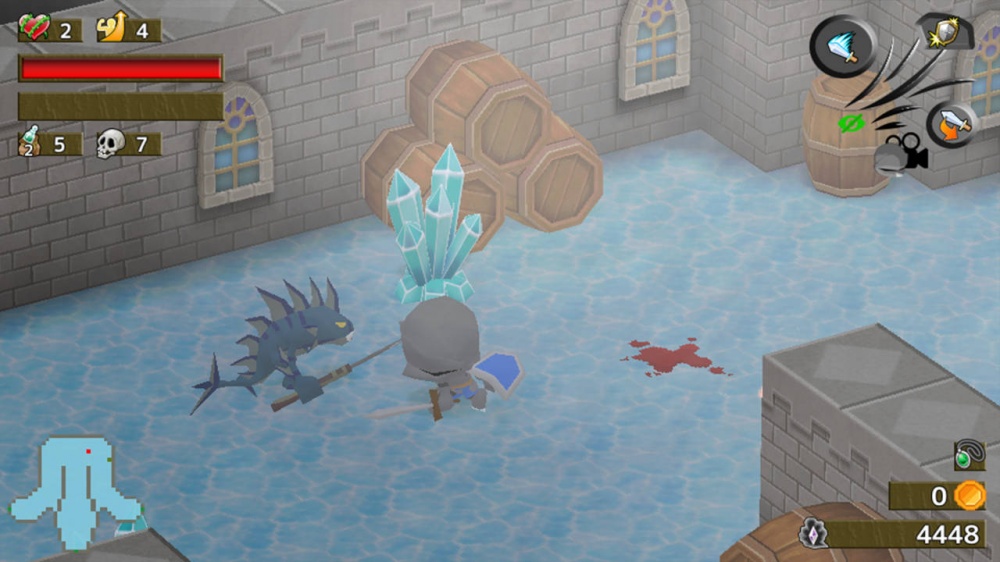 Project: Knight was a clunky little action-adventure game that had enough going for it to pick up a few fans. So here is Project: Knight 2 Dusk of Souls, which improves the combat, introduces a stamina gauge, takes you to a new setting, and generally expands on the first game in a number of ways. I wasn't a big booster of the first game, but if you happened to enjoy it then you might be the sort willing to spend a few more bucks on the sequel.
Secrets of Magic 5: Back to School ($19.99)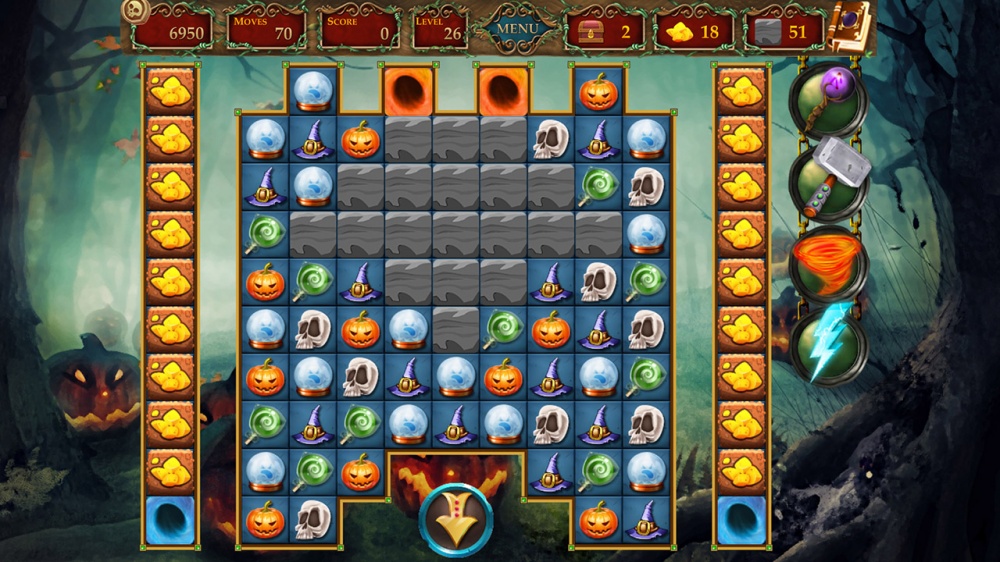 Well, this is the fifth one of these now. A new story, a new area to decorate, the same old match-3 gameplay. There are some side activities like jigsaw puzzles and hidden object hunts, too. I think you can find a lot of games like this on your mobile device for free, but if they've ported this many games in the series then a lot of people must be buying these. For those folks, here's one more.
Pretty Girls Four Kings Solitaire ($5.99)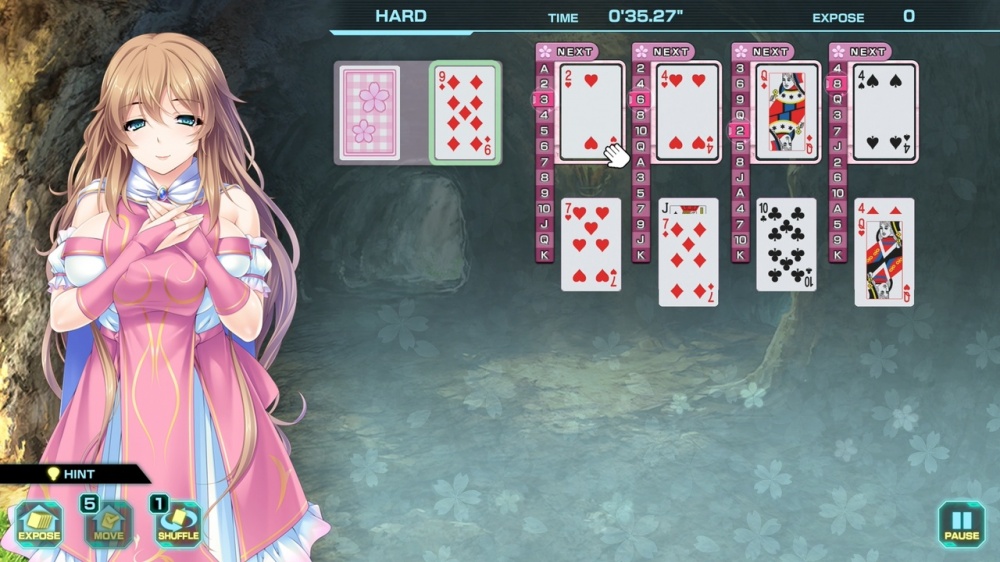 Here's eastasiasoft with another of its Pretty Girls games. This one uses the Four Kings variant of Solitaire, and ultimately offers eight different women to play against. As you clear stages, you'll unlock more characters and new outfits for them. You also get a diorama mode where you can create scenes with the ladies. Basically the usual Pretty Girls package.
Japanese Escape Games The Fortress Prison ($9.99)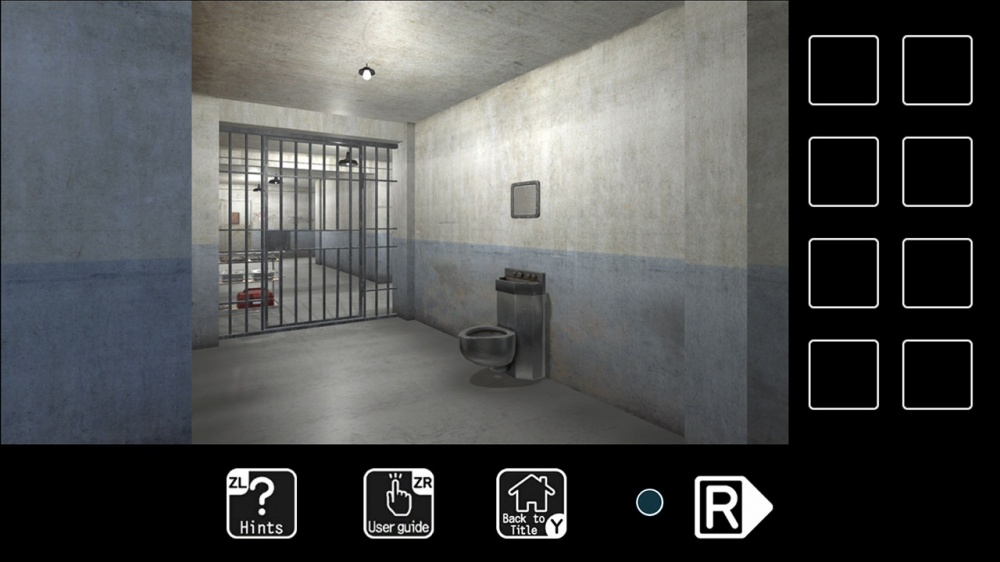 Hmm, another one of these. Well, it's another escape room game. The setting this time is a prison. Find the items, solve the puzzles, and see if you can get out. There is some kind of story about proving your sister innocent by putting yourself in prison, but does it really matter? You're probably not buying these for the stories. The puzzles are fine. Typical stuff, but not bad.
Litguy Adventure ($3.99)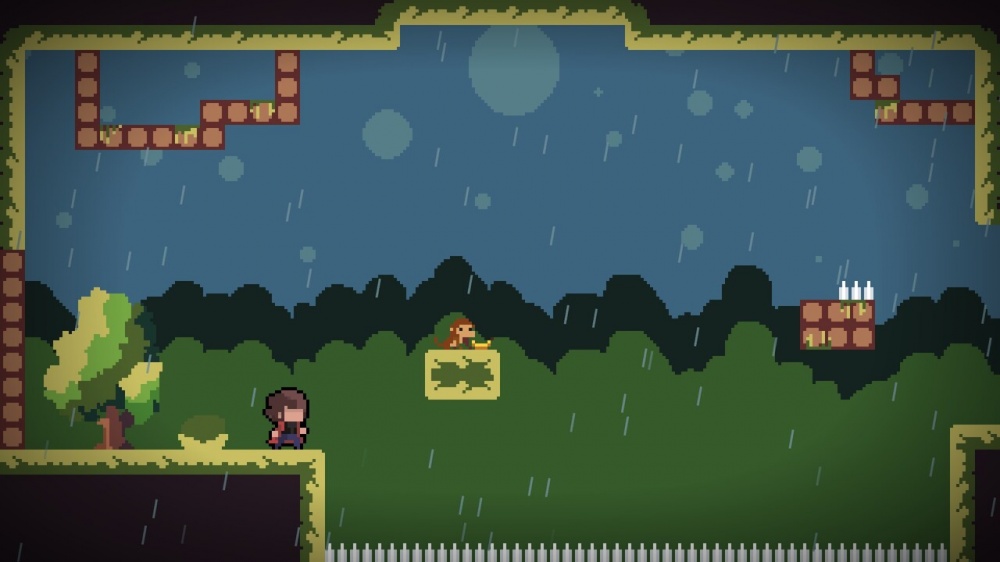 Sigh, Weakfish. Why do you do the things you do? This appears to be dollar-store Celeste. Maybe you want dollar-store Celeste. At least it's priced appropriately? Just keep in mind that this isn't anywhere near as good as Celeste. Four bucks. This, or a few delicious Snickers bars. Your call.
Chameneon ($3.99)
Here's QUByte's shot for the dollars of the budget gamer today. Chameneon is a level-based auto-runner platformer with eighty levels set in four different environments. Nothing special gameplay-wise, but it's decently made.
My Divorce Story ($7.99)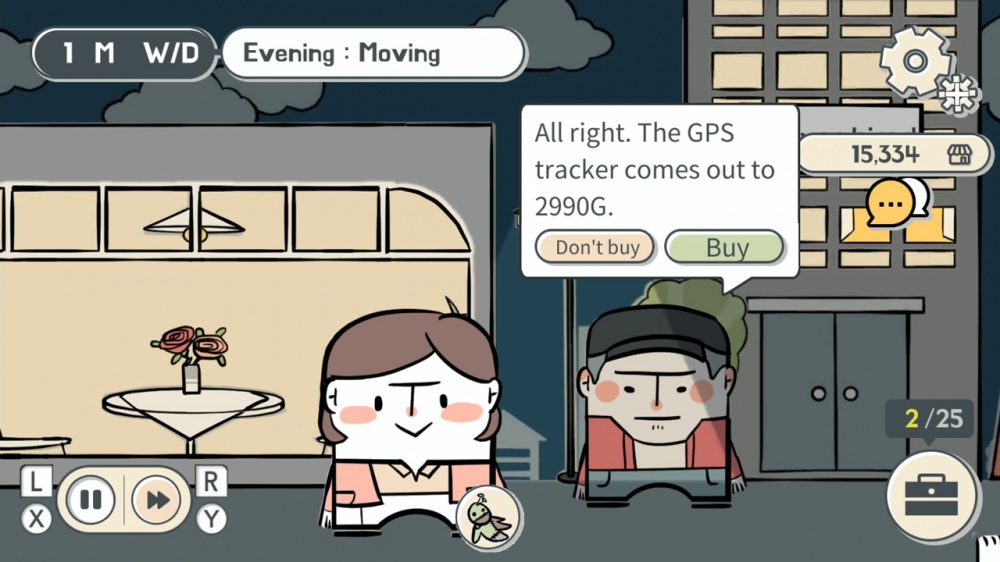 It probably shouldn't, but this game bothers me. It's a game about divorce, created by a former divorce lawyer, allegedly based on real-life counseling. You play as someone who has been informed that their spouse is cheating on them. You need to collect evidence by whatever means you feel is appropriate, hopefully gathering enough to win when your day in court arrives. But you can't let your spouse know you're on to them, so you have to smile to their face while digging up dirt on them behind their back. Snoop on their computer or phone, find cherished objects that evoke memories you shared to fuel your rage for the final testimony, slip a GPS tracker on them, and so on. Multiple endings await, provided you actually want to play something like this more than once. Blech.
Treehouse Riddle ($14.99)
This is a puzzle game with more than sixty puzzles to solve. You're trapped in a treehouse and need to find a way out. So yes, this is sort of another escape room game, but the pixel art style at least gives it a slightly different flavor. The game includes a hint system and you can also skip any puzzle that is giving you too much trouble, so it's rather beginner-friendly as these things go. The presentation at least helps it stand out in some fashion, and perhaps is enough to sway you.
Multi Race: Match The Car ($9.99)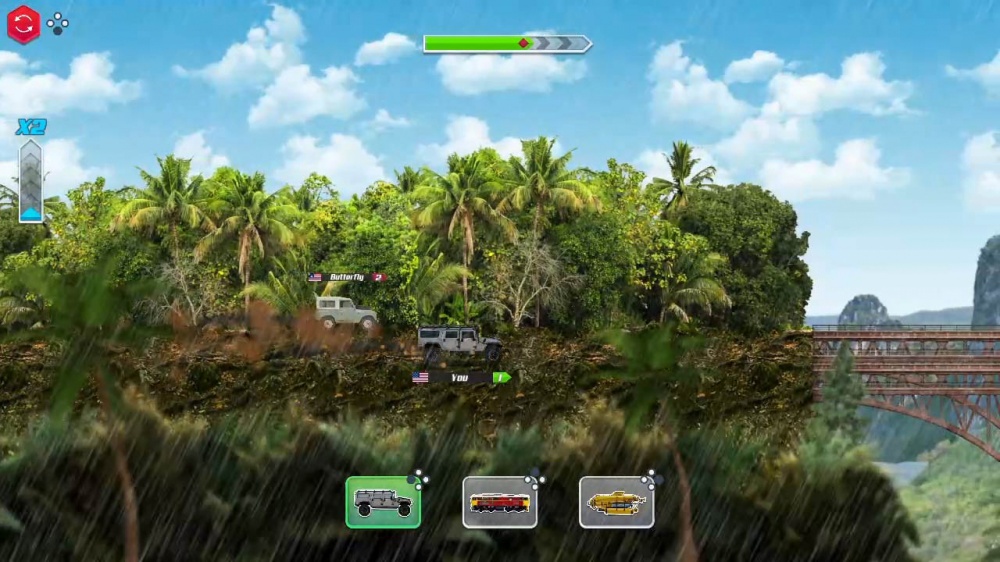 The latest BoomHits release is another odd one. The gimmick here seems to be that you are driving through a variety of environments and need to choose the correct vehicle for the job, lest things go horribly awry. You have to quickly swap between them on the fly, and if you're too early or too late, you'll be in trouble. Not really my kind of thing, but I appreciate the attempt to make something different from their norm.
Zumba Garden ($2.99)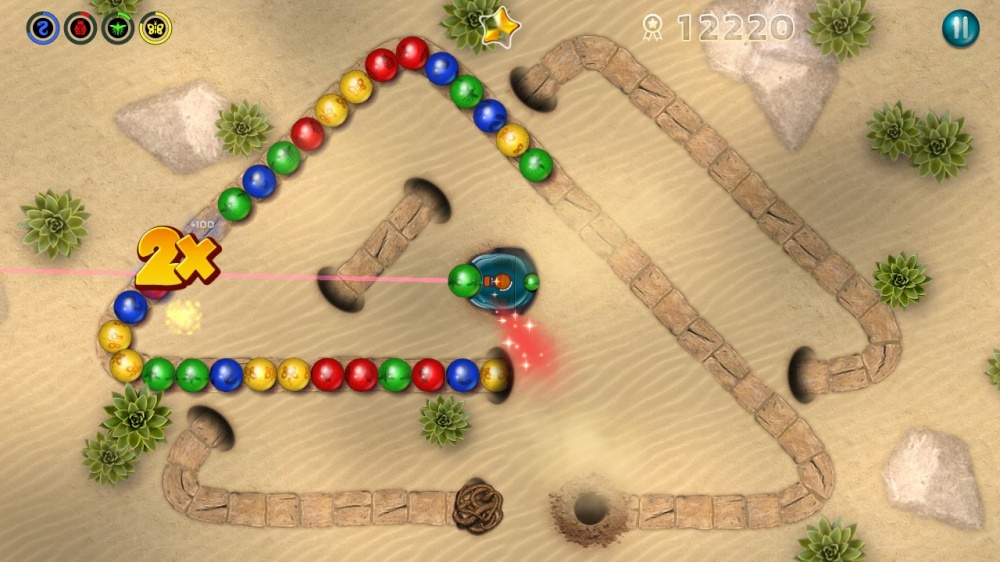 Silesia Games is back with another complete and total rip-off of Puzz Loop. Much like its previous effort, Zumba Aqua, it has taken the name of the most famous rip-off of Puzz Loop (PopCap's Zuma) and added a single letter to it, hilariously resulting in ripping off another brand (Zumba Fitness). But hey, nothing matters anymore. Sixty levels. Power-ups. No better than about a thousand free mobile games. Three bucks. Some will buy it. Enough will.
Home Deco Puzzles ($5.99)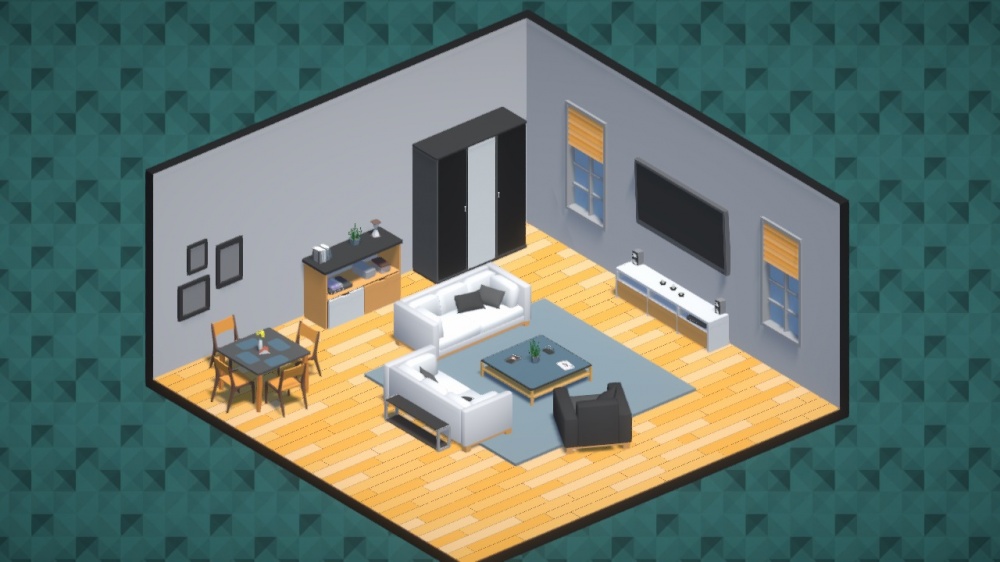 This is a Benjamin Kistler game, so realistically it's likely a Unity Asset Store template flip, but whatever. It's also slightly biting off of Unpacking, but not so much as to sound the alarms I think. You're shown how each room should look, then all its contents are put into boxes, and you need to take the items out of the boxes and put them in exactly the right places according to the preview picture. The room sizes and complexity increase as you go.
Drift Horizon Racing, Driving & Parking Trial Simulator Games ($24.99)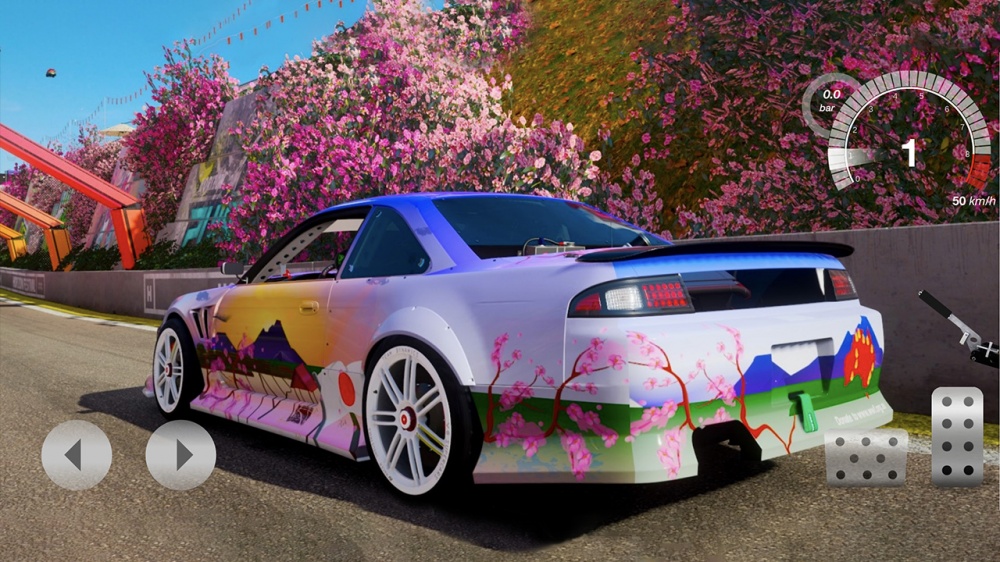 Midnight Works has another pile of dung with a Purple Monkey Dishwasher title for us today. Another low-effort port of a forgettable mobile game, handheld-mode only because implementing button controls would take work. The sheer bloody audacity to charge that high of a price for this trash.
CrashMetal – Drift Racing Car Driving Simulator 2022 Games ($19.99)
But wait, there's more! Yes, Midnight Works went to the Purple Monkey Dishwasher well a second time today. As usual, handheld only. You have to use touch controls because this developer can't be bothered to put in any work adding button controls to a mobile port. Twenty bucks for this garbage. Just leave it in the garbage bin as usual.
Sales
(North American eShop, US Prices)
Not much in the inbox worth caring about at the time of writing beyond Boyfriend Dungeon. I imagine tomorrow's list will be a lot bigger and healthier. In the outbox, the latest THQ Nordic sale is wrapping up. They'll be around again before long, but if you want them now there is no reason to wait. Check both of those lists and see what catches your eye, though.
Select New Games on Sale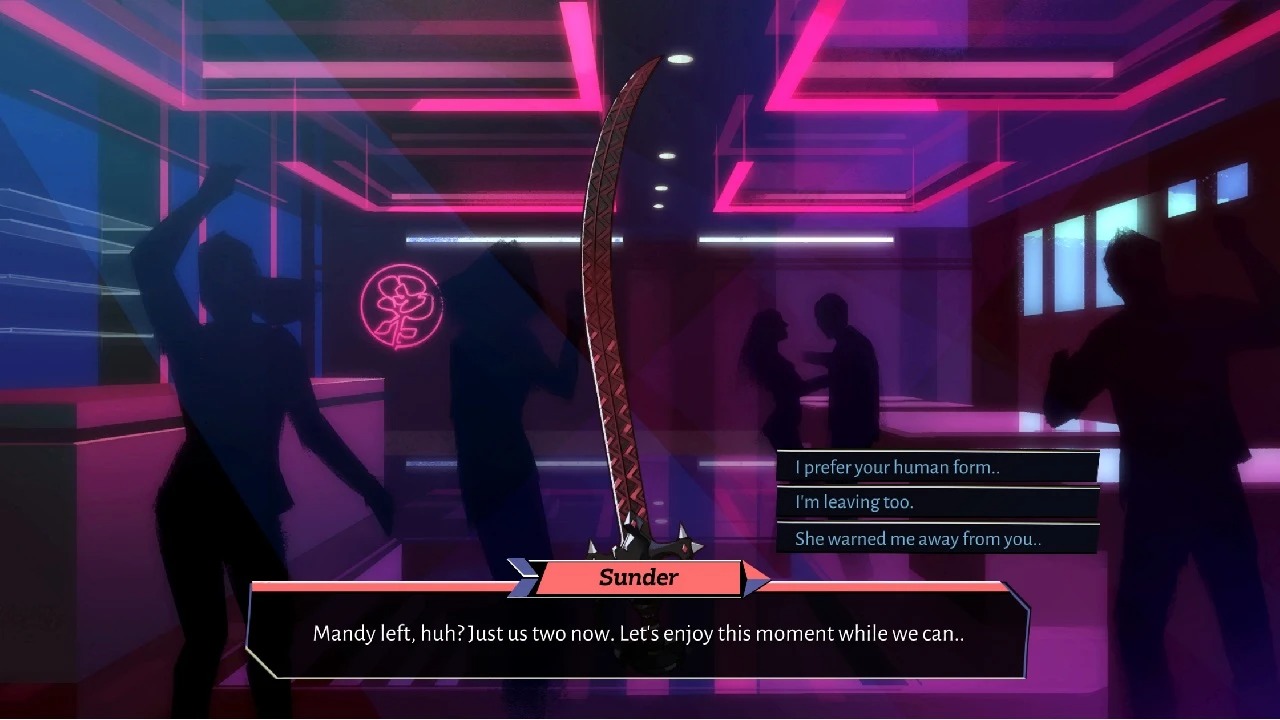 Boyfriend Dungeon ($14.99 from $19.99 until 8/25)
Robo Revenge Squad ($17.00 from $20.00 until 9/1)
Rogue Star Rescue ($10.49 from $14.99 until 9/1)
Potata: Fairy Flower ($2.40 from $12.00 until 9/6)
Cubicity ($2.04 from $6.00 until 9/6)
Space Genesis ($7.49 from $14.99 until 9/7)
ANIMUS ($2.63 from $7.99 until 9/7)
ANIMUS: Revenant ($8.04 from $22.99 until 9/7)
ANIMUS: Harbinger ($2.63 from $7.99 until 9/7)
Haunted Zombie School ($8.99 from $14.99 until 9/7)
Girls Tank Battle ($3.84 from $10.99 until 9/7)
Space Stella: Unknown Planet ($7.49 from $14.99 until 9/7)
Dungeon Limbus ($5.24 from $14.99 until 9/7)
Dark Water: Slime Invader ($5.24 from $14.99 until 9/7)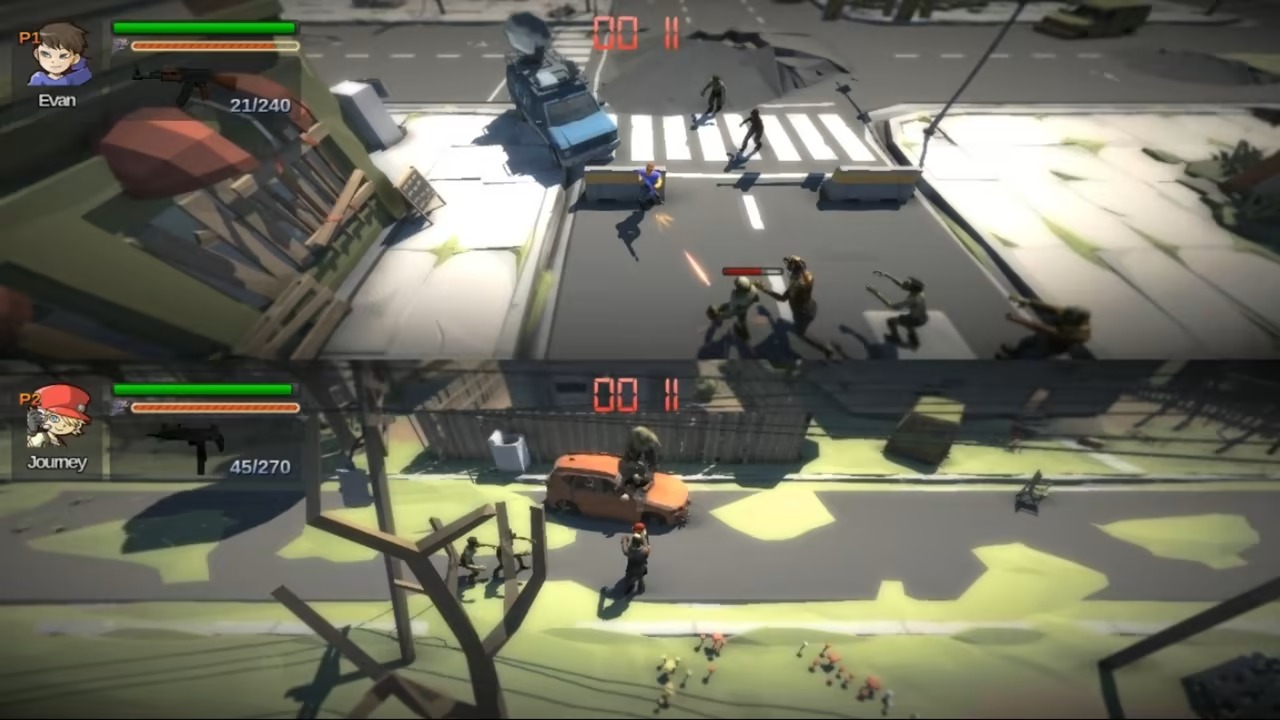 Last 4 Alive: Escape From Zombies ($5.49 from $10.99 until 9/7)
World War: Tank Battle ($8.99 from $14.99 until 9/7)
Zombie Is Planting ($5.49 from $10.99 until 9/7)
Demong Hunter ($2.79 from $7.99 until 9/7)
Haunted Dawn: The Zombie Apocalypse ($5.24 from $14.99 until 9/7)
Counter Delta: The Bullet Rain ($8.99 from $14.99 until 9/7)
REDDEN: 100denarii ($3.99 from $7.99 until 9/7)
Counter Recon: The First Mission ($5.24 from $14.99 until 9/77)
Bullet Battle: Evolution ($4.94 from $14.99 until 9/7)
Sales Ending Tomorrow, Friday, August 19th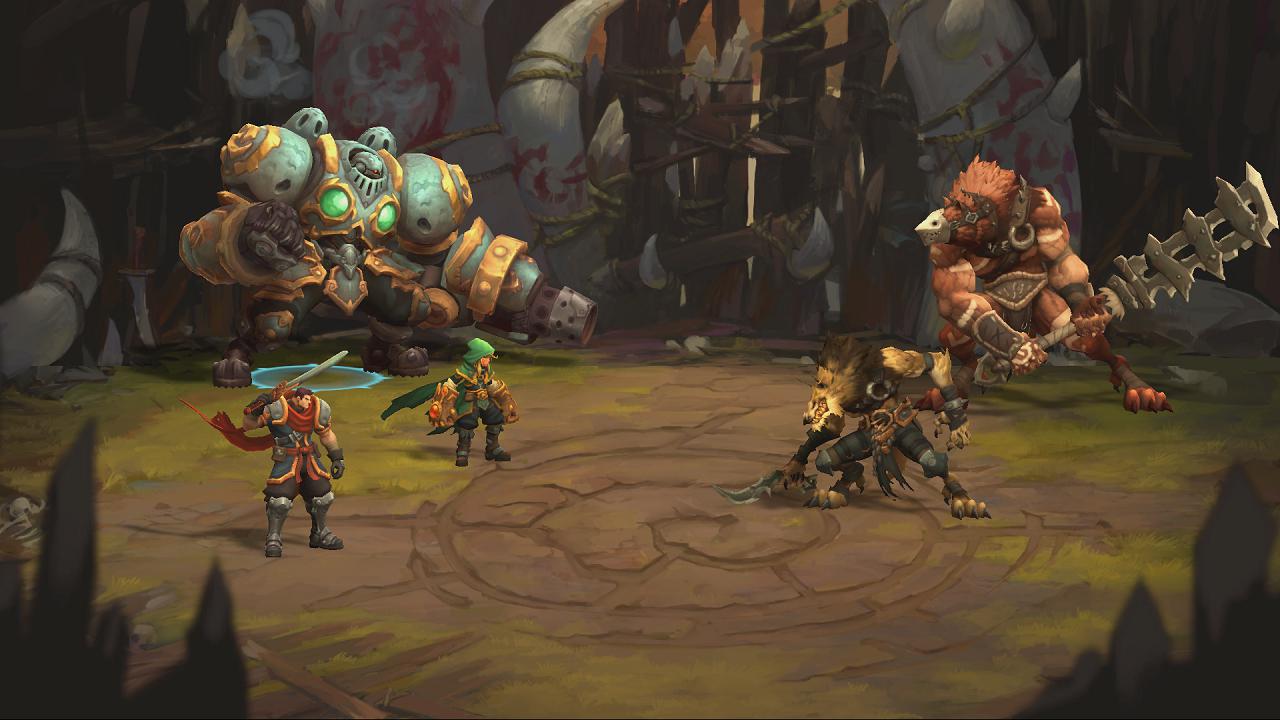 Battlechasers: Nightwar ($11.99 from $39.99 until 8/19)
Bugsnax ($18.74 from $24.99 until 8/19)
Car Dealer Driver ($6.49 from $9.99 until 8/19)
Chronos: Before the Ashes ($17.99 from $29.99 until 8/19)
Crypt of the NecroDancer ($3.99 from $19.99 until 8/19)
Darksiders Genesis ($13.99 from $39.99 until 8/19)
Darksiders II Deathinitive ($10.49 from $29.99 until 8/19)
Darksiders III ($23.99 from $39.99 until 8/19)
Darksiders Warmastered ($10.49 from $29.99 until 8/19)
Destroy All Humans! ($23.99 from $39.99 until 8/19)
Doughlings: Invasion ($2.49 from $9.99 until 8/19)
Farm Tycoon ($14.99 from $19.99 until 8/19)
Gunman Clive HD Collection ($1.99 from $4.99 until 8/19)
Kingdoms of Amalur Re-Reckoning ($23.99 from $39.99 until 8/19)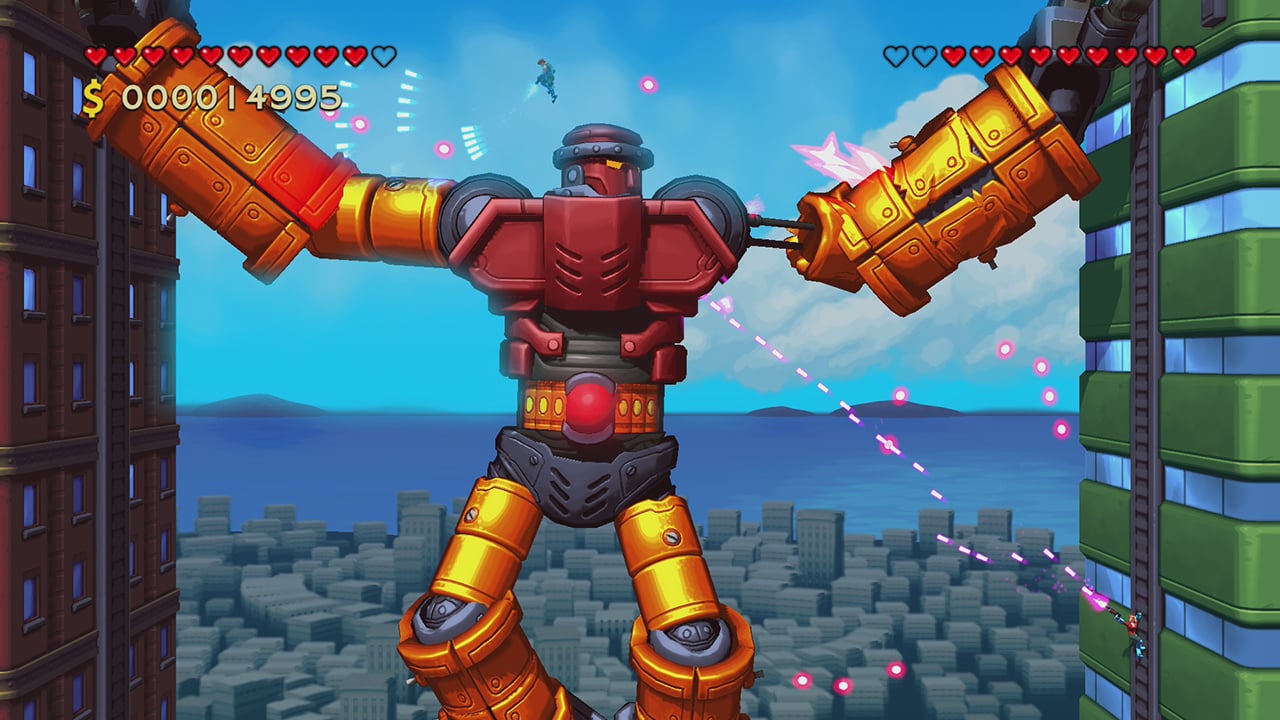 Mechstermination Force ($1.99 from $11.99 until 8/19)
Monster Jam: Steel Titans 2 ($23.99 from $39.99 until 8/19)
MX vs ATV All Out ($19.99 from $39.99 until 8/19)
Octodad: Dadliest Catch ($3.74 from $14.99 until 8/19)
Raven's Hike ($1.99 from $3.99 until 8/19)
Sixty Words by POWGI ($3.99 from $7.99 until 8/19)
Sphinx & the Cursed Mummy ($8.99 from $29.99 until 8/19)
SpongeBob SquarePants BfBB ($14.99 from $29.99 until 8/19)
Super Punch Patrol ($1.99 from $4.99 until 8/19)
Titan Quest ($11.99 from $39.99 until 8/19)
Titan Quest: Atlantis DLC ($6.99 from $19.99 until 8/19)
Titan Quest: Ragnarok DLC ($6.99 from $19.99 until 8/19)
Underland: The Climb ($1.99 from $3.99 until 8/19)
Viki Spotter: Space Mission ($3.49 from $4.99 until 8/19)
Wreckfest ($35.99 from $39.99 until 8/19)
That's all for today, friends. We'll be back tomorrow with the remaining releases of the week, such as they are. We'll also likely have a large list of new sales to look at, and probably a little news. I think Mikhail's review streak is over, but he may surprise us yet. I hope you all have an excellent Thursday, and as always, thanks for reading!