Hello gentle readers, and welcome to the SwitchArcade Round-Up for August 30th, 2022. In today's article, we've got three more reviews for you to check out. Stepping into the arena today are Pac-man World Re-PAC, Islets, and Miss Kobayashi's Dragon Maid: Burst Forth!! Choro-gon ☆ Breath. After that, we've got several new releases to look at. Teenage Mutant Ninja Turtles: The Cowabunga Collection, Dusk Diver 2, and more hit the eShop today and we've got summaries of all of them. After that, we finish things up with our usual lists of new and expiring sales. Let's get on the go!
Reviews & Mini-Views
Pac-Man World Re-PAC ($29.99)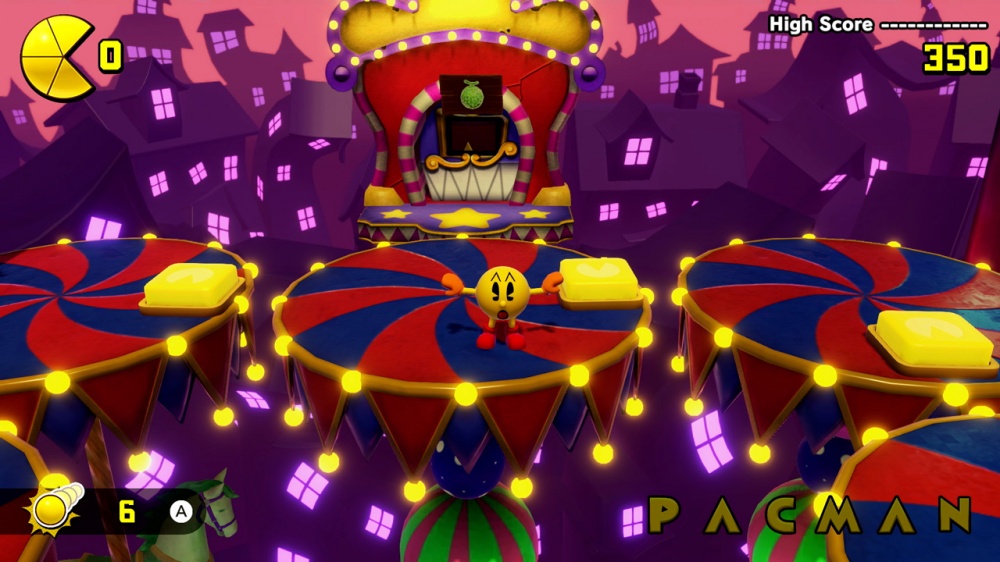 As the first real icon of video gaming, Pac-Man has taken a lot of different forms over the years. The first game was a maze chaser, but Pac soon moved into side-scrolling platformers, adventure games, puzzle games, and more. It was no surprise when Pac-Man followed his fellow gaming celebrity Mario into the third dimension with Pac-Man World's release in 1999, but what was surprising was that the game was actually pretty good. Not exactly ground-breaking or anywhere near the pinnacle of the 3D platforming genre, but better than many of its contemporaries.
The original game was developed by the folks at Namco Hometek, the now-absorbed American branch of the company behind such titles as kill.switch, Dead to Rights, and Ms. Pac-Man Maze Madness. It ended up spawning a couple of sequels, and probably helped revitalize Pac-Man for a new generation. This remake, developed by NOW Production, follows the template of the original very closely, opting mainly for improvements in the production values and a few quality-of-life elements. That's either going to be a good thing or a bad thing, depending on how much you liked the original.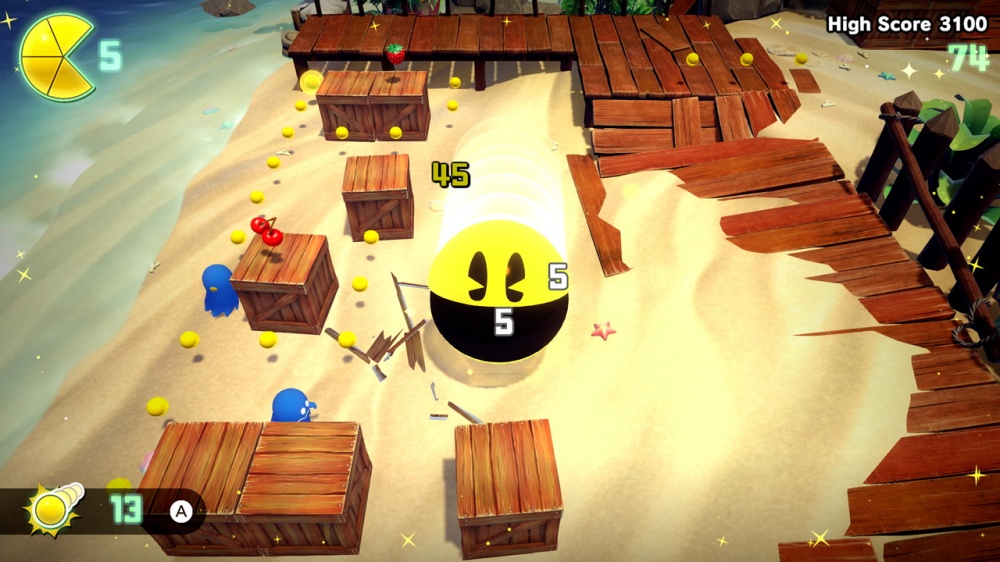 One thing is for sure, and that's that the game very much feels like something from a couple of decades ago. While 3D platformers came a long way in a short few years after Mario 64's major success, things were still very much experimental. Pac-Man World isn't the boldest of takes on the genre, but it does have that feeling of being torn between a more linear Crash-style romp and the freedom of Mario 64. By splitting the difference, it neither offers the focused level designs of the former nor the thrilling playgrounds of the latter. If you're coming to this game fresh, you may wonder what the fuss was all about. Perhaps rightfully so.
Well, that's the nature of the beast with remakes and remasters. But what is perhaps worse here is that Pac-Man World Re-PAC runs quite poorly for what it is. You can choose between two graphical modes, titled Resolution and Performance. The former gives you higher resolution visuals at the cost of framerate, while the latter sacrifices resolution to ostensibly give you a better framerate. In my experience, the Performance mode was actually worse on the eyes. It uncaps the framerate, which makes it go up and down with wild abandon. The Resolution mode may have a worse framerate, but it's a steady one. Frankly, neither is quite as good as they should be. All the visual enhancements in the world don't mean much if your 2022 Switch game runs worse than a 1999 PlayStation 1 game.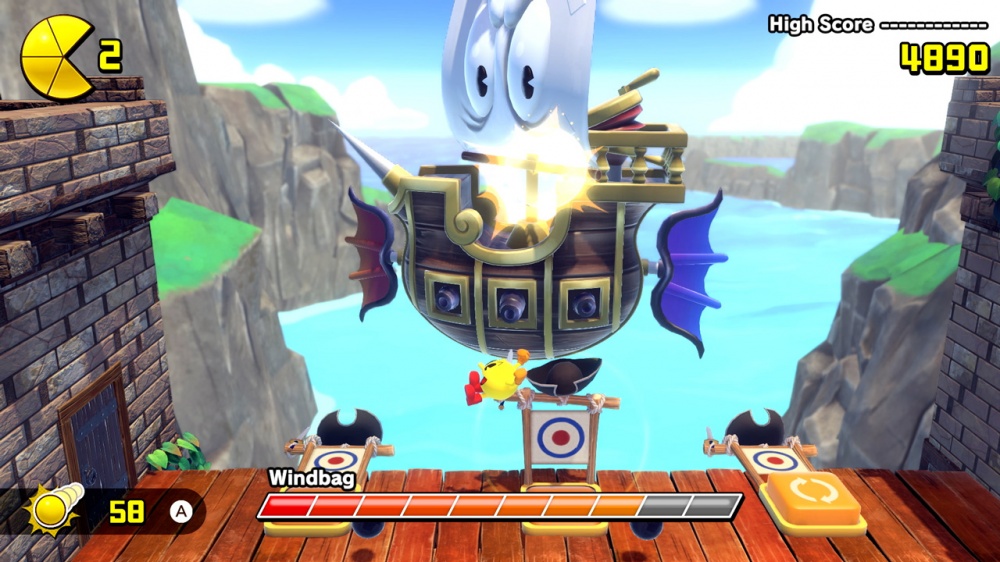 Pac-Man World Re-PAC isn't rendered unplayable by these performance problems, but they do mar an experience that needed all the shining up it could get to help make it palatable to newcomers. If you can look past the quirks of the original game's design, if you can overlook the obvious technical issues, and if you can ignore the fact that you can find a lot of better 3D platformers on Switch at this price or lower, you will likely get some fun out of this release. It really should have been better, though.
SwitchArcade Score: 3/5
Miss Kobayashi's Dragon Maid: Burst Forth!! Choro-gon ☆ Breath ($39.99)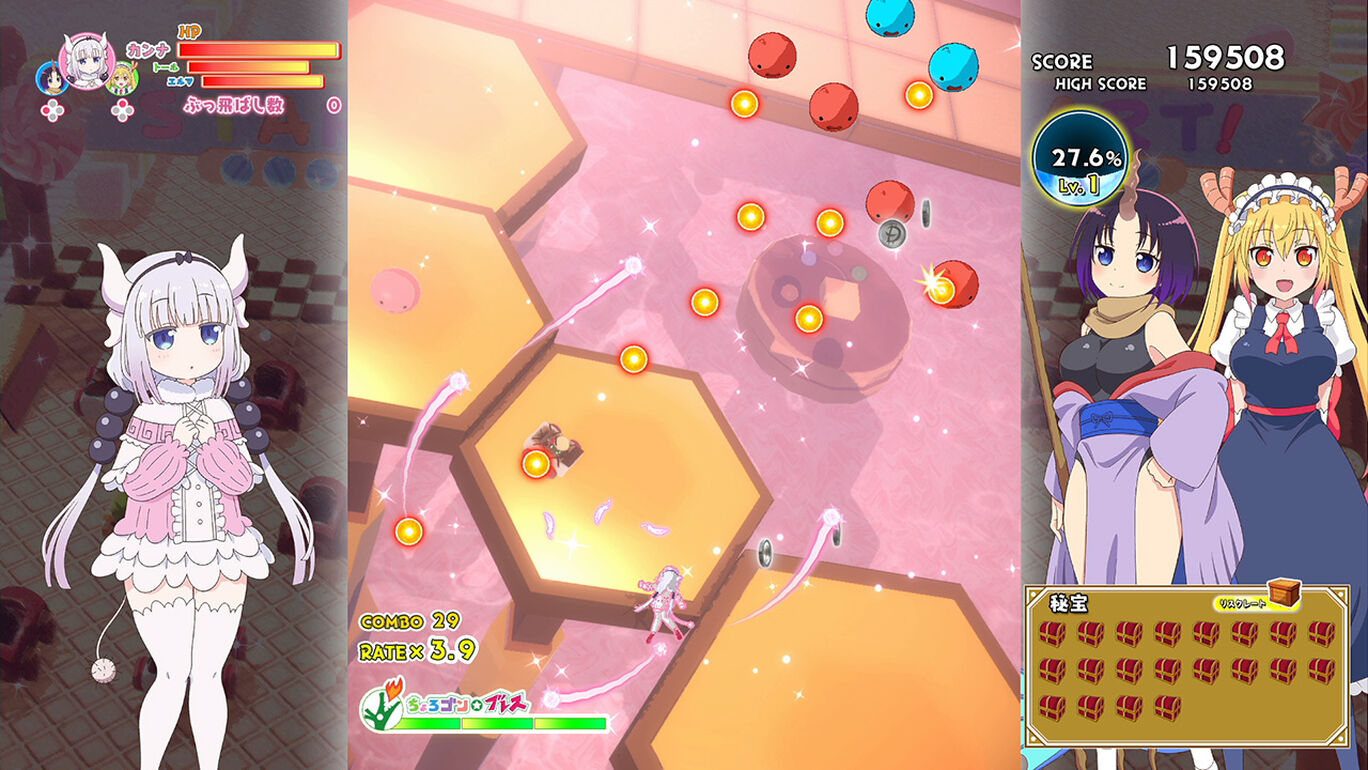 I'll start by saying that this is a decent shoot-em-up on its own merits. Nothing great, but its fundamentals are sound enough. The bullet patterns are challenging enough, the variety of strategies you can make use of are interesting, and the character-swapping mechanic is at least something unusual. The bosses are a bit limp and it feels rough in a lot of respects, but it's not a bad shooter by any means. It's just not a great one, and at the price it's commanding, I feel like it should be. Unless you're very thirsty for a new bullet hell shooter, general fans of the genre will want to think long and hard before buying this.
But there's an additional market to address here beyond the shooting fans, and that's the fans of Miss Kobayashi's Dragon Maid. If you count yourself in that number, I think you'll get a lot more out of this game. Lots of character interactions, lots of voice work, a story that fits with the general tone of the series, and a healthy dose of the humor the brand is known for. You won't find as much of the sweet sentimentality that supports the whole affair, but I don't know that one would expect that from a shoot-em-up anyway. It does service to its license, and is a better game than you would probably expect from such an endeavor.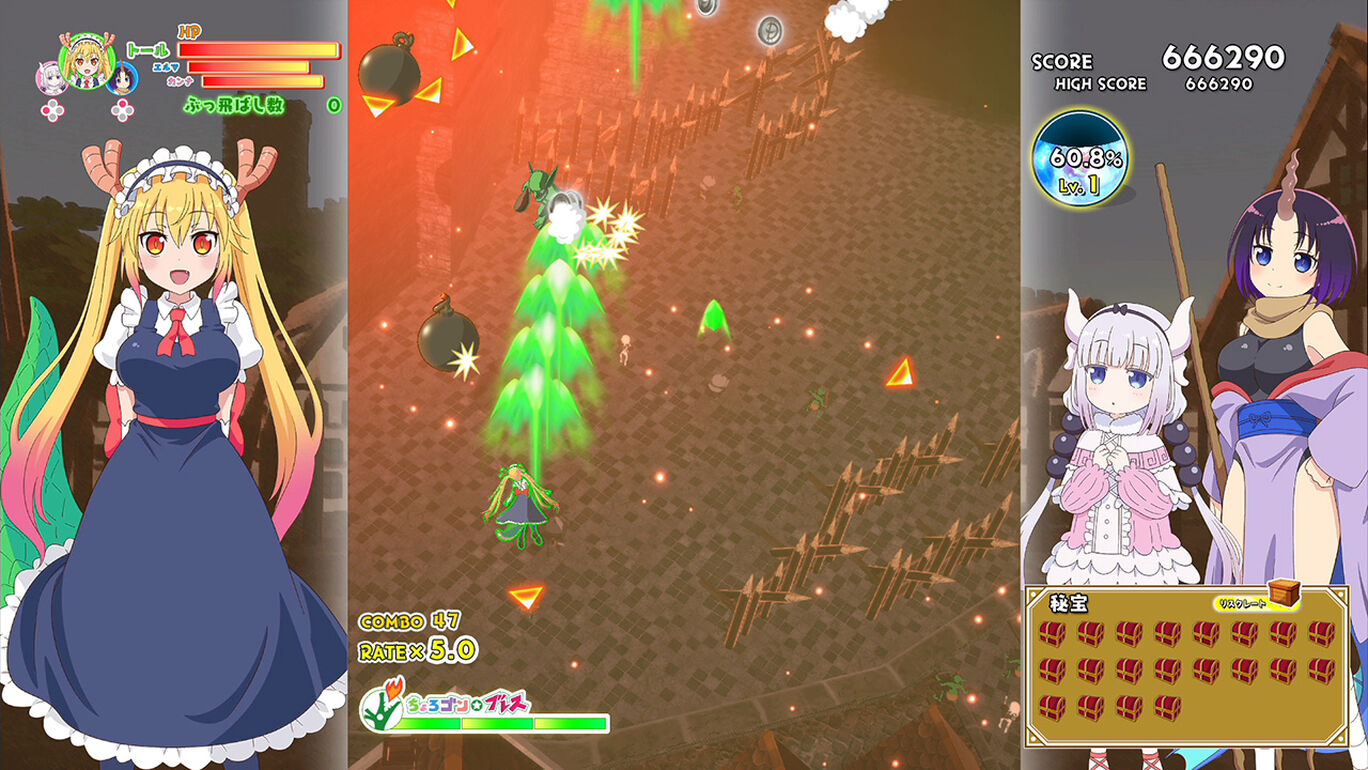 Shoot-em-up fans will want to proceed with caution, perhaps waiting for a good sale or something of the like. It's a decent game, but you would want more than decent for the price. Miss Kobayashi fans should enjoy the game, unless they really dislike the genre. It does the brand justice, and has lots of little bits fans will appreciate a lot. And if you happen to be both a shooter fan and a fan of the series, then you don't need to listen to me at all. You'll probably be fairly happy with what you get here. If you don't fall into any of those categories, nothing this game does is going to change your mind.
SwitchArcade Score: 3/5
Islets ($19.99)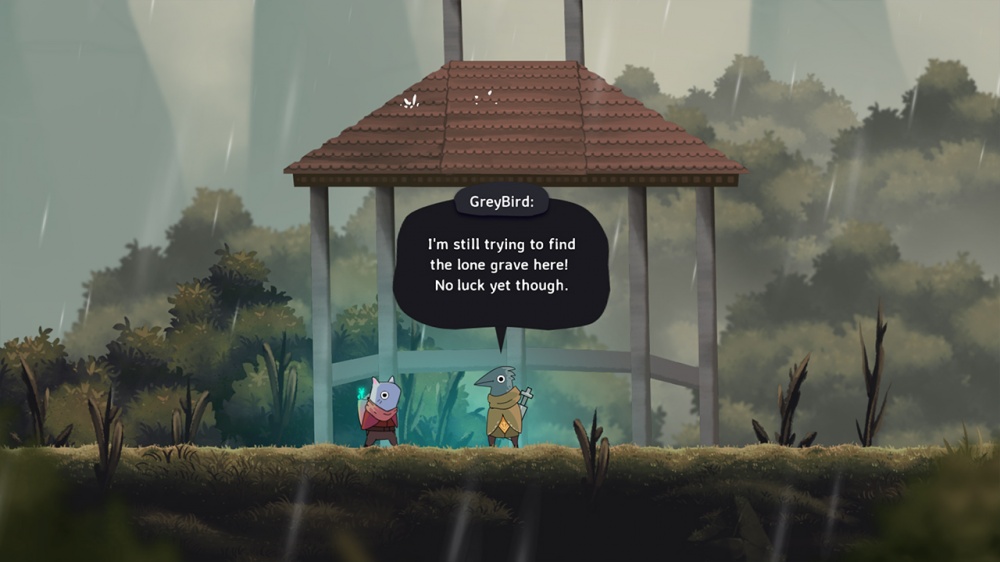 Are you sick and tired of Metroidvania games? If so, Islets probably isn't going to pull you back into the genre. But that's really the only group that I would have trouble recommending this game to in some degree or another. It's a very well-done take on the genre, with attractive visuals, good map designs, and a nice sense of progression. It's reasonably challenging without going too far, and the boss battles turn up the heat appropriately. Thankfully, it also opts to avoid the dark, gothic tone so many recent games in the genre seem to love. Instead, it's surprisingly wholesome in its theme and story. There are also some really interesting aerial boss battles as you travel between islands that help to mix things up.
The main downsides to the game are familiar ones for the genre. The game world is huge and you really do need to fully explore it to get the necessary upgrades in order to survive. It's not always clear where you should be going, and you'll have to do a fair bit of backtracking. The save points can also be pretty far apart. In that sense, this game sometimes feels like it comes from an earlier era of the genre. Some may even enjoy that way of doing things, though I'm not sure how well anyone likes it when they finally overcome a tough boss and then get whacked before they can find a save point.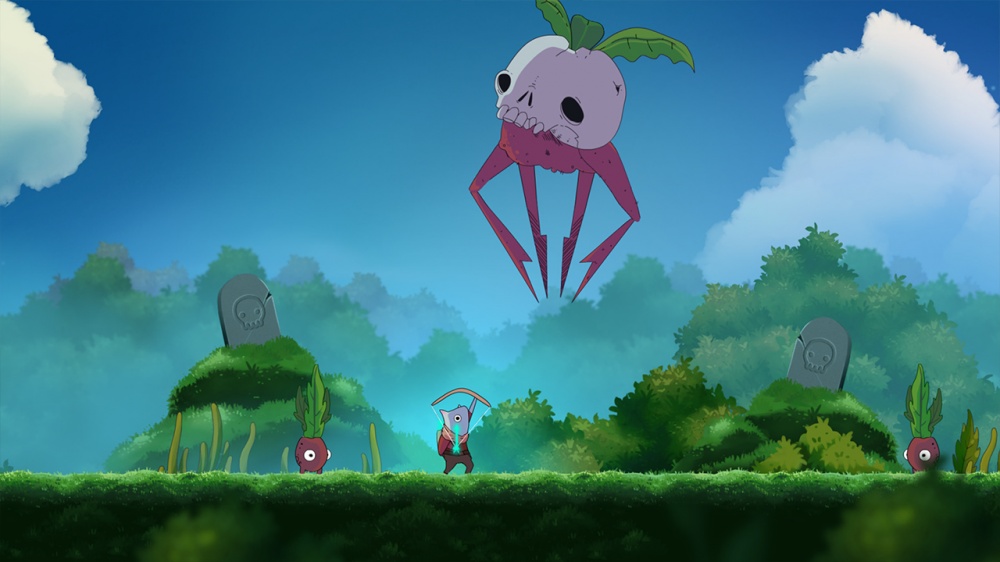 Islets is a gorgeous, enjoyable example of the Metroidvania genre that feels in some ways like a throwback to the pre-Souls era in how it is set up and the tone it pursues. While it doesn't make any substantial changes to the formula outside of its entertaining flying sections, it's refreshingly solid all-around. Those on the hunt for a new game in this genre would do well to consider Islets.
SwitchArcade Score: 4/5
New Releases
Teenage Mutant Ninja Turtles: The Cowabunga Collection ($39.99)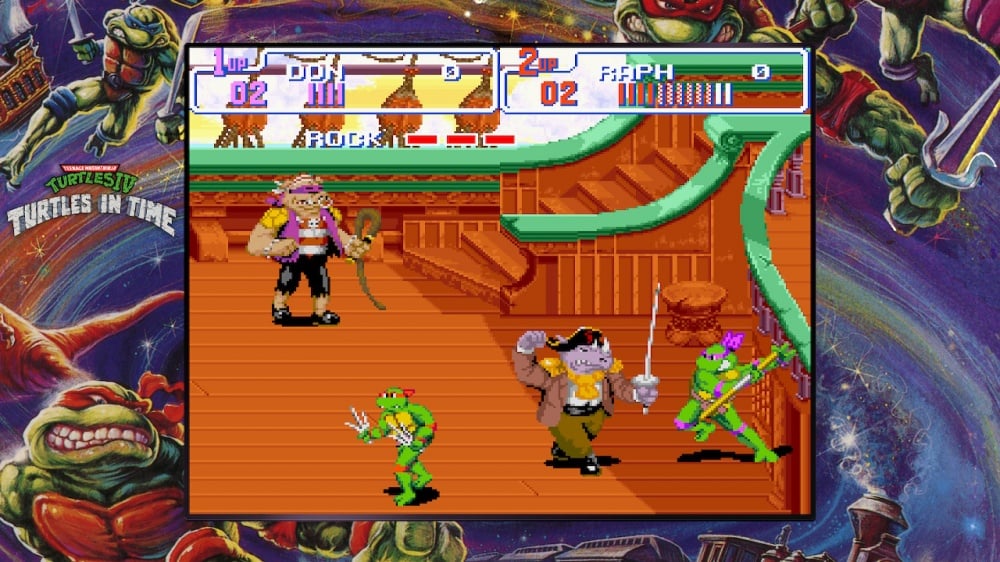 SwitchArcade Highlight!
Yesterday I reviewed it; today you can buy it. And you should! As long as you enjoy the Teenage Mutant Ninja Turtles, beat-em-ups, or gaming history, anyway. This collection contains all of the Konami TMNT games from the 1980s and 1990s, adding up to 13 different games. As the collection was handled by Digital Eclipse, you also get a ton of great extra features and bonus content, including design documents, box and manual scans, rewind, the ability to watch playthroughs and jump in at any point, and more. You can also play four of the games online. If you want more details, check my review out.
Prinny Presents NIS Classics Volume 3: La Pucelle: Ragnarok / Rhapsody: A Musical Adventure ($39.99)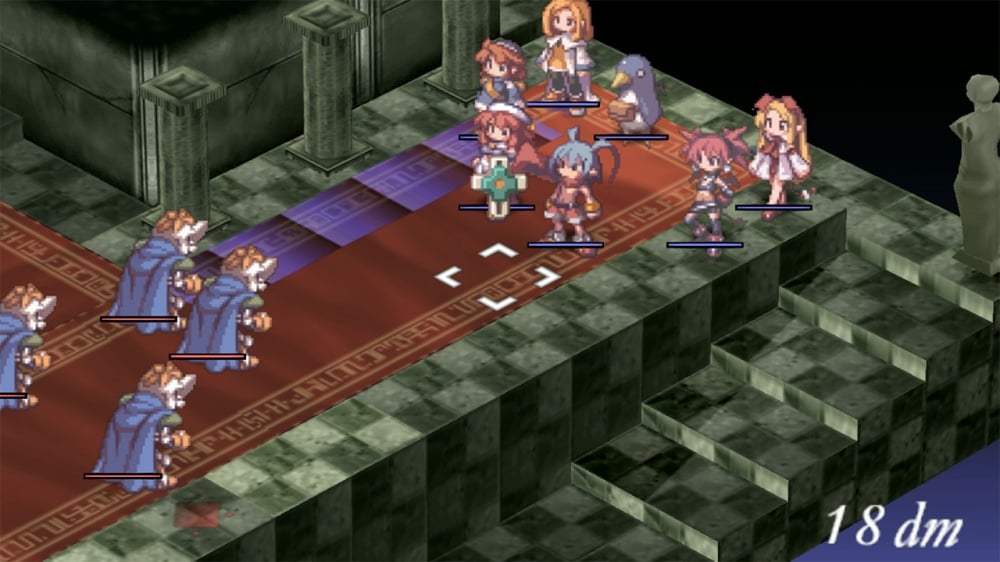 Well, let's hope the third time is the charm. The third volume of classics from NIS includes the cult favorite La Pucelle in its PSP Ragnarok form and Rhapsody: A Musical Adventure. The first couple of volumes of this series have had some technical issues at launch, but I haven't stumbled across any serious problems in this one yet. I'll have a full review for you early next week assuming the course continues to run smoothly. Provided there aren't any problems of that nature, this is a great collection of two very enjoyable tactical RPGs.
Dusk Diver 2 ($49.99)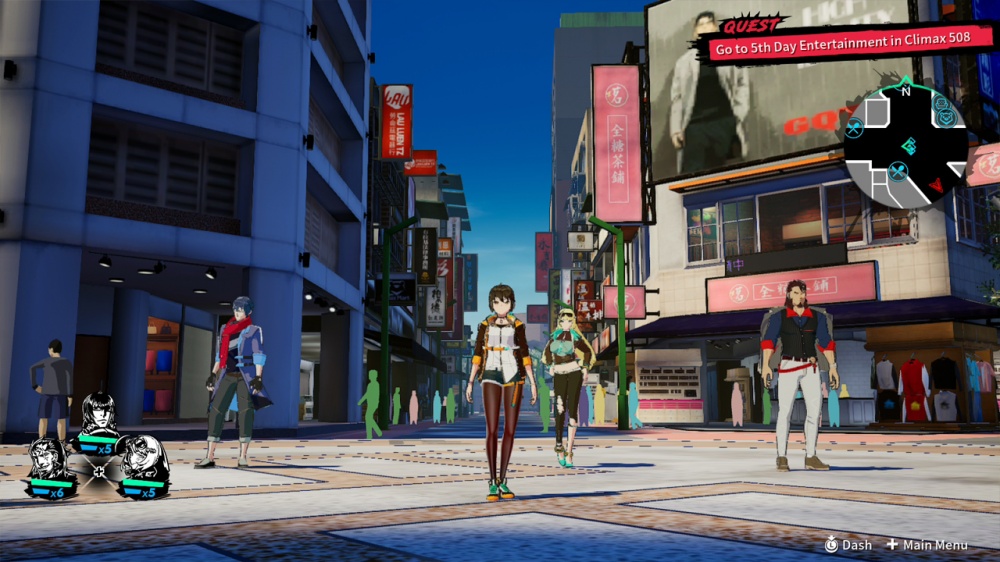 A follow-up to the original Dusk Diver, this is another 3D brawler with a dash of RPG and a heaping helping of style. Mikhail reviewed it for us last week and found the game itself to be good, but the Switch port to be wanting. You'll have to be ready to deal with a lot of performance problems if you want to enjoy it on our favorite hybrid gaming device, far more than was seen in the first game. You can check out Mikhail's review if you need some extra information.
Tinykin ($24.99)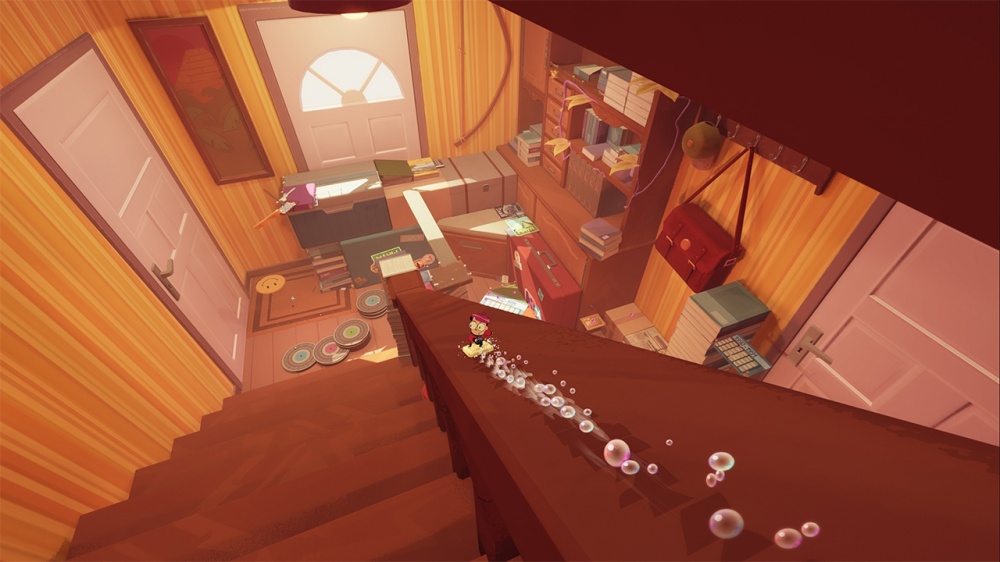 This is a cute, well-made 3D collectathon platformer. Our hero is Milo, who returns to Earth to find it's a lot bigger and more… 90s than he remembered it being. You soon befriend some little creatures called Tinykin who will use their special abilities to help you navigate the massive 1991 household that the game is set in. It might sound like Pikmin in that sense, but it really shares more in common with games like Banjo-Kazooie. And indeed, if that kind of game is your jam, you'll want to give this game a good look. It's not perfect, but it gets a lot right.
Robby's Adventure ($1.99)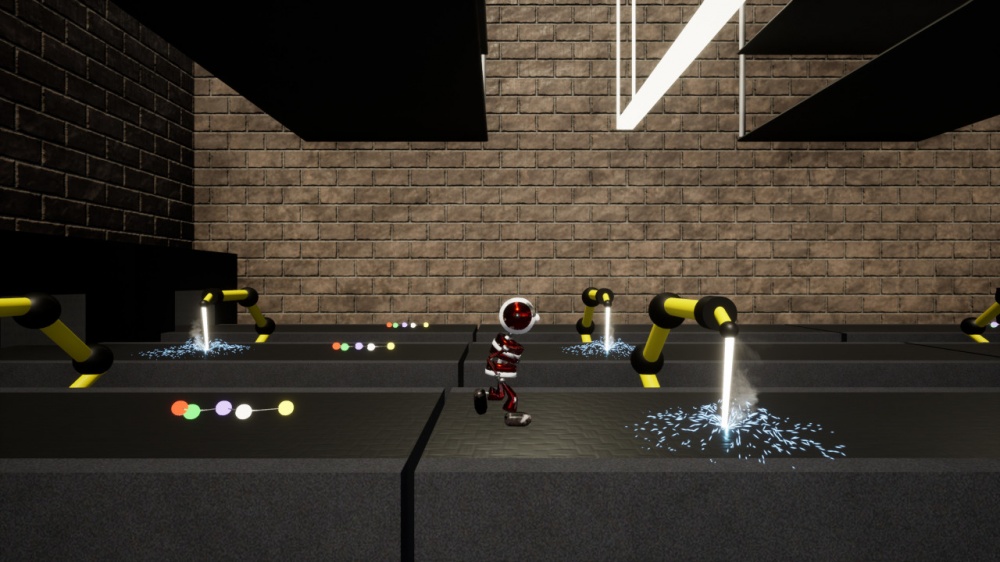 A relatively poor side-scrolling platformer. I suppose at two bucks it doesn't even have to clear the five-dollar Switch platformer bar, but I can't help but feel your time and money are better spent on more interesting pursuits. The alien robot protagonist is cute enough, but the whole game feels like it's been put together with generic assets and just doesn't play well at all.
United Assault – Normandy '44 ($9.99)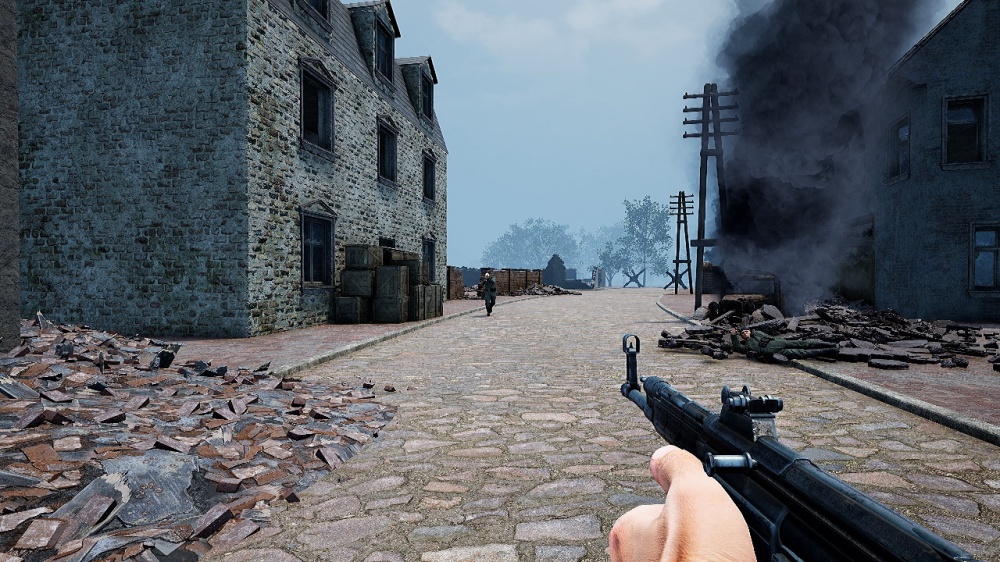 As much as I can respect a little developer like Polygon Art trying to punch above its weight class, the results are often… not good. And that is the case in this FPS, which suffers from poor AI, mismatched assets, and big empty areas. You get fifteen different towns and settlements to wander through, more than fifteen weapons to use, and a generally unfinished feel to just about every inch of it. Ten bucks can buy you better games of this sort on Switch, especially if you've got an eye for sales.
Demolish Derby Nitro-Battle Driving Car Games 2022 Deluxe Driver ($9.99)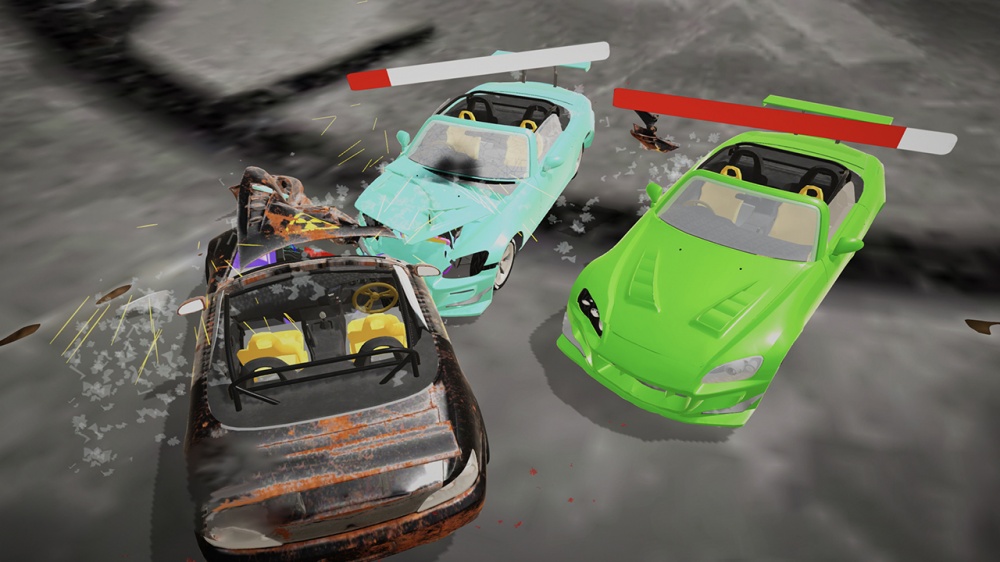 I thought this was from Midnight Works, but no, it's INSTAMARKETINGANDGAME, who I am sure are a totally different entity. Anyway, it's another trash-tier driving game with a purple monkey dishwasher SEO title. Handheld mode only because adding button controls to a mobile flip takes effort that could be spent on stuffing random-butt words into your title. Send it back to the bin from whence it came.
Sales
(North American eShop, US Prices)
Nothing too unusual or thrilling in today's inbox. Grapple Dog is good fun, and those Williams sets for Pinball FX3 are a good pick-up. In the outbox, Kemco and Kairosoft are winding down their latest sales. I think the only way I would recommend picking up most of their games is at a discount, so if you've had your eye on any of them, now is the time to act.
Select New Games on Sale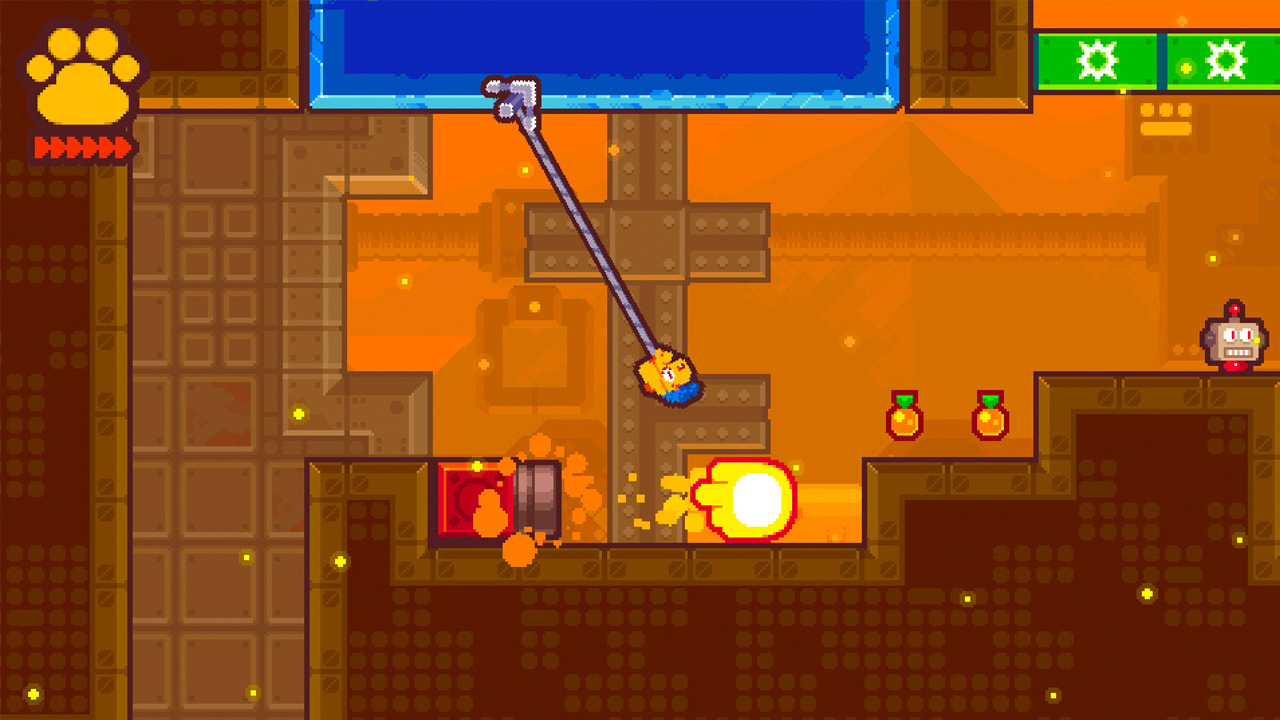 Grapple Dog ($10.04 from $14.99 until 9/5)
Pinball FX3 Williams Vol. 1 DLC ($4.49 from $9.99 until 9/5)
Pinball FX3 Williams Vol. 5 DLC ($4.49 from $9.99 until 9/5)
Crash: Autodrive ($1.99 from $9.99 until 9/6)
Taiko no Tatsujin: RA 2 ($14.99 from $29.99 until 9/12)
Immortal Planet ($5.99 from $14.99 until 9/12)
Wingspan ($11.79 from $19.99 until 9/12)
Trine Enchanted Edition ($3.74 from $14.99 until 9/13)
Trine 2: Complete Story ($4.24 from $16.99 until 9/13)
Trine 3: The Artifacts of Power ($4.99 from $19.99 until 9/13)
Boreal Blade ($1.99 from $3.99 until 9/13)
Summer in Mara ($9.99 from $24.99 until 9/19)
Jenny LeClue – Detectivu ($2.99 from $24.99 until 9/19)

Mail Mole + Expansions ($9.99 from $14.99 until 9/19)
Klang 2 ($8.99 from $14.99 until 9/19)
Dark Arcana: The Carnival ($1.99 from $14.99 until 9/19)
Blackberry Honey ($7.79 from $12.99 until 9/19)
Aeternum Quest ($5.99 from $9.99 until 9/19)
Quest for Infamy ($5.99 from $9.99 until 9/19)
Scarlett Mysteries: Cursed Child ($1.99 from $14.99 until 9/19)
Sakura Spirit ($6.69 from $9.99 until 9/19)
The Marauder Chronicles: COV ($2.49 from $4.99 until 9/19)
Summer Days ($3.34 from $4.99 until 9/19)
Sales Ending Tomorrow, Wednesday, August 31st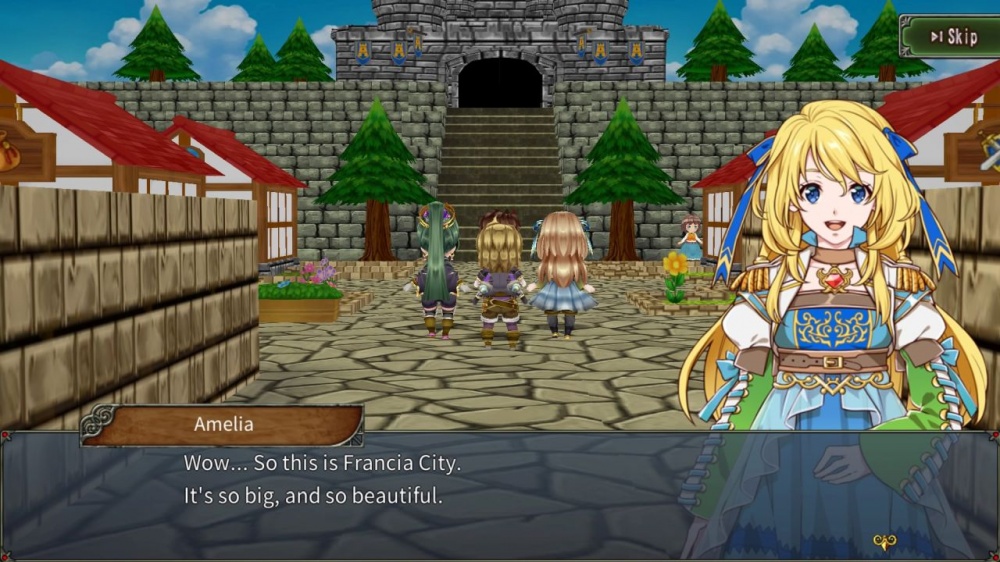 Ambition Record ($11.24 from $14.99 until 8/31)
Blacksmith of the Sand Kingdom ($10.99 from $19.99 until 8/31)
Cafeteria Nipponica ($8.40 from $14.00 until 8/31)
Citizens Unite! Earth x Space ($16.49 from $29.99 until 8/31)
Curious Cases ($3.99 from $4.99 until 8/31)
Dragon Lapis ($7.49 from $14.99 until 8/31)
Epic Astro Story ($8.40 from $14.00 until 8/31)
Escape 2088 ($3.20 from $4.00 until 8/31)
Escape First ($3.99 from $4.99 until 8/31)
Escape First 2 ($3.99 from $4.99 until 8/31)
Escape First 3 ($3.99 from $4.99 until 8/31)
Hot Springs Story ($7.00 from $14.00 until 8/31)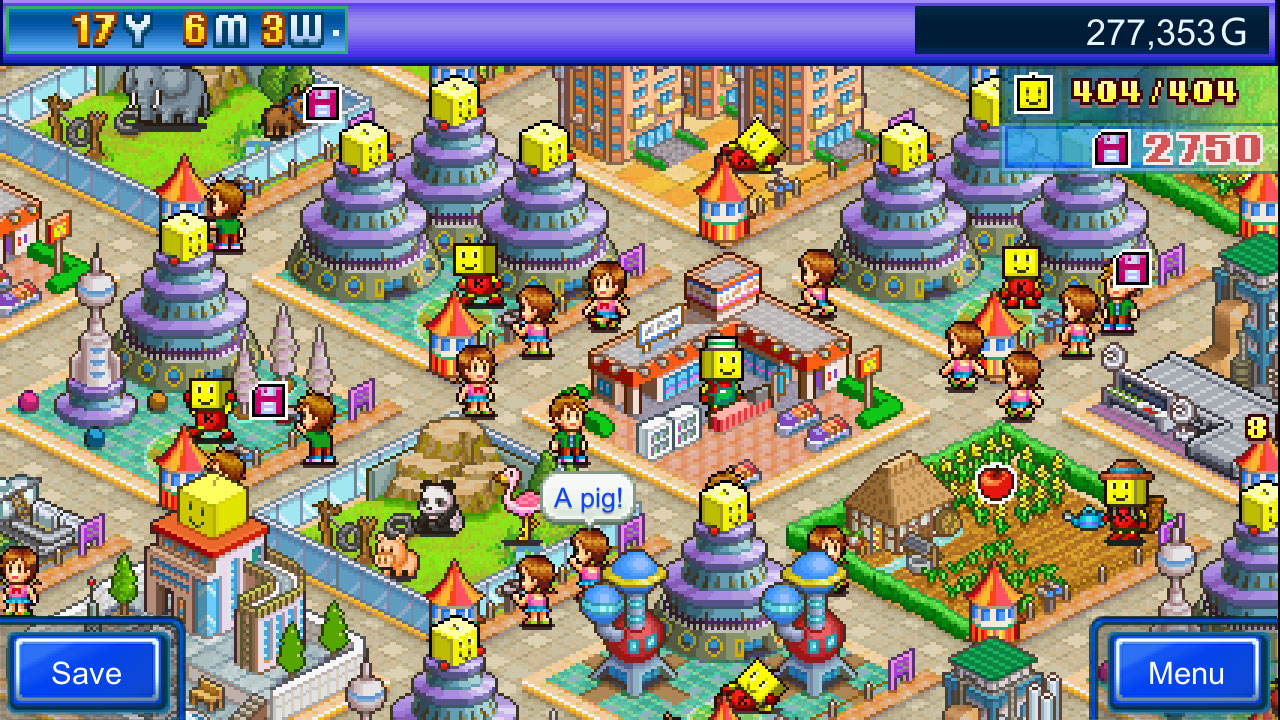 Kairobotica ($7.00 from $14.00 until 8/31)
Legend of Ixtona ($11.24 from $14.99 until 8/31)
Marenian Tavern Story: P&tHG ($10.99 from $19.99 until 8/31)
Miden Tower ($7.49 from $14.99 until 8/31)
Pocket Academy ($7.00 from $14.00 until 8/31)
Speedway Racing ($2.49 from $9.99 until 8/31)
Splatter ($1.99 from $4.98 until 8/31)
The Experiment: Escape Room ($3.19 from $3.99 until 8/31)
The Manga Works ($8.40 from $14.00 until 8/31)
World Cruise Story ($8.40 from $14.00 until 8/31)
That's all for today, friends. We'll be back tomorrow with more new releases, more sales, and perhaps some news. I don't think there will be any reviews, but we'll see how frisky I'm feeling. I hope you all have a terrific Tuesday, and as always, thanks for reading!