Hello gentle readers, and welcome to the SwitchArcade Round-Up for August 2nd, 2022. In today's article, I've got a couple of new reviews for you to look over. First I dive into the Forgotten Realms to review Baldur's Gate: Dark Alliance II, then I enter the afterlife for a little Avenging Spirit. After that, it's the new releases. The big one today is Frogun, a lovely-looking thing that I hope lives up to its promise. We close things out with the usual lists of new and outgoing sales. Let's head on out!
Reviews & Mini-Views
Baldur's Gate: Dark Alliance II ($29.99)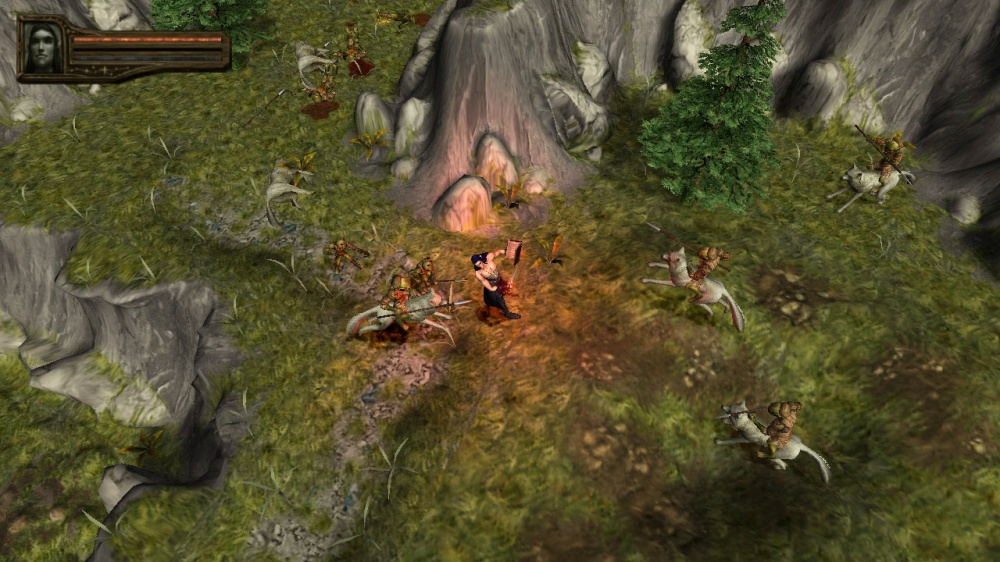 I really wish this game wasn't as expensive as it is. Here's the thing about the Dark Alliance games, friends: for console gamers looking to get their Diablo-style hack-and-slash looter fix, these were the McDonalds we had at home. I mean, apart from the extremely dope PlayStation port of Diablo. And in that sense, they were fine games for the era. We didn't have a ton of choices for games like these on PlayStation 2, Xbox, or GameCube. But the Dark Alliance games and sister title Champions of Norrath were good enough.
But we live in different times now, don't we? I can pick up Diablo III for about the same price as this game on Switch if I catch a decent sale. The Torchlight games, which rival Diablo to a far better extent than the Dark Alliance games, are also on Switch and they're even cheaper. This isn't a fancy remake of Dark Alliance II, either. Everything is a bit sharper graphically, but it doesn't have any major improvements or even online play. It's by and large the same Diet Diablo it was twenty years ago, and while I think a person can still have some mindless fun with it, it's a tough game to recommend at the price it commands.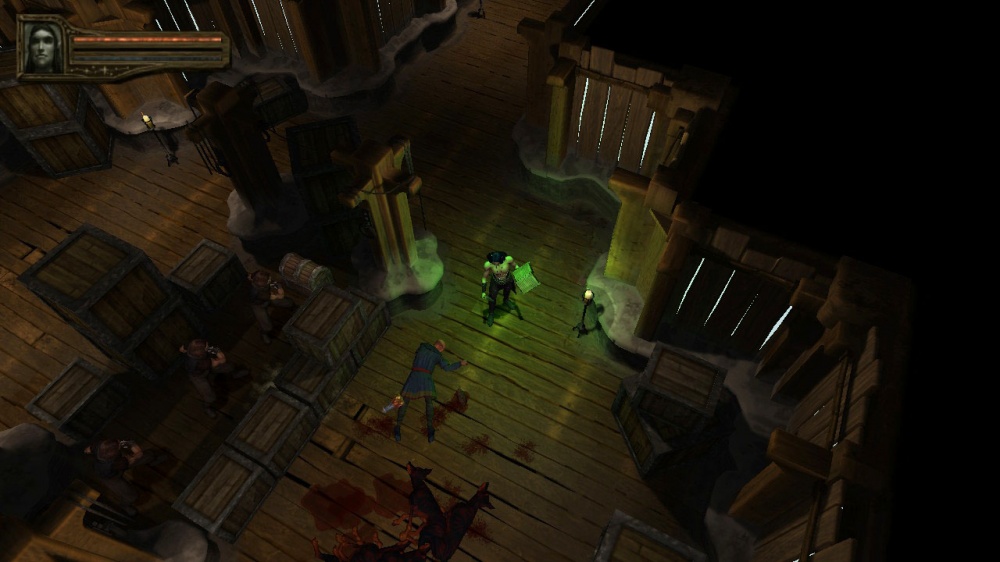 That all said, I can't say I didn't get sucked into this stupid button-basher again, just like I did in my university days. There's lots of red meat here for Forgotten Realms fans (yes, you can play as Drizzt), loot flies everywhere with wild abandon, and it's hard to argue with that Dungeons & Dragons Monstrous Compendium. You get to explore lots of suitably creepy dungeons, and there are several interesting characters to play as. If you have someone who can join you for local multiplayer, you'll really have a grand time. Perhaps not as grand of a time as you would have with Diablo or Torchlight, but let's assume for the sake of argument that you've tapped those games out and want something else like them.
That's really the bottom line with Baldur's Gate: Dark Alliance II, and it's exactly what I would say for the port of the first game. These no-frills rereleases of the games are highly enjoyable in a vacuum, but when measured up against similar games in the genre available on the Switch, they feel lacking. If you've checked off the big-pants games in the action-RPG looter genre on the system and you don't mind the price, then and only then should you consider grabbing Dark Alliance II.
SwitchArcade Score: 3.5/5
Avenging Spirit ($5.99)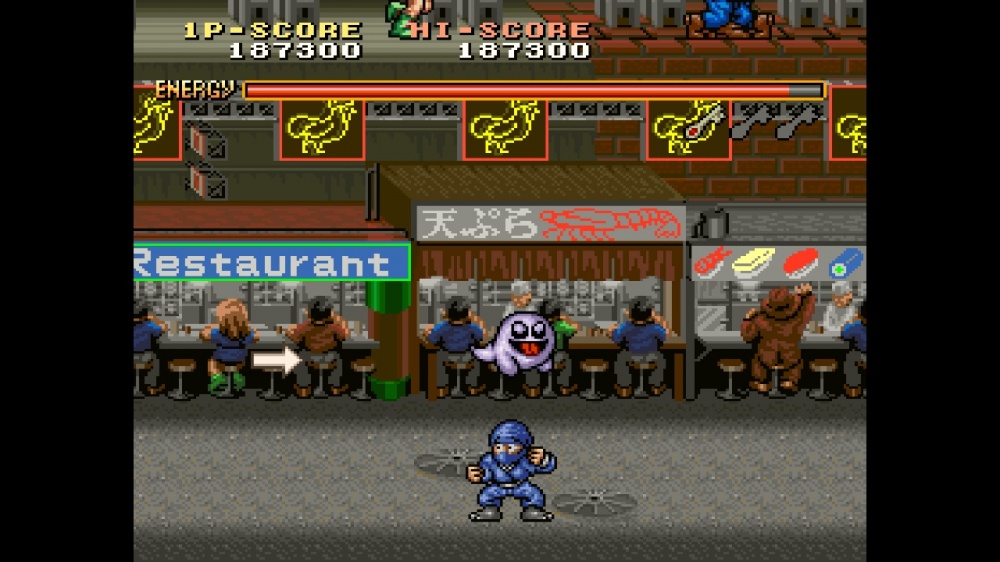 Ratalaika is expanding its emulation efforts to cover some arcade titles now, it seems. Jaleco's Avenging Spirit is as good a place as any to start. It's an interesting side-scrolling action game whose chief hook is that you can possess the bodies of any enemy to take them over. You'll then use them until they take too much damage, at which point you can discard them and, if you have enough phantasmal energy, take over another one. Maybe the one that just killed you! Nifty. It even has two different endings based on whether or not you can track down the three keys hidden somewhere in the game's six levels.
As much as I tend to gripe about seeing that familiar old Ratalaika emulation wrapper, the company for the most part has done a pretty good job with its emulation efforts. You get lots of nice options to play with, and the emulation is usually fairly sound. Well, you get even more options here. Depending on which of the two modes you choose from what it offers you, you'll have access to all of the fun dip switch settings. I wish everyone who released arcade games on the Switch did this.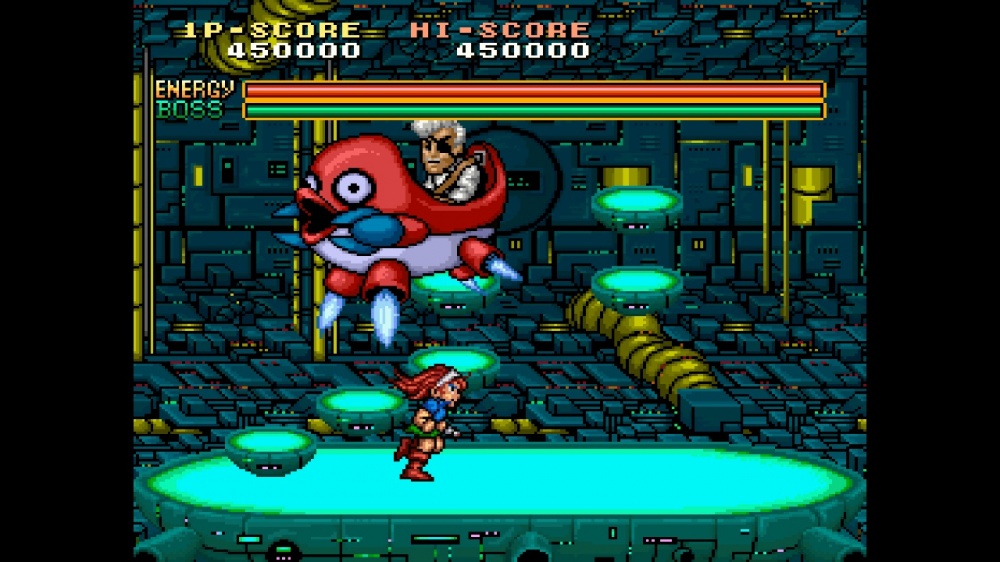 But perhaps the world seeks balance, because the emulation here has a bit of bug happening with its audio. It plays too fast generally, queues up the wrong tunes at times, and just doesn't sound right at all. I've also gotten used to having online leaderboards for arcade games thanks to the work of Hamster, Capcom, and M2, but there's nothing like that here. Just you and your local scoreboard.
On its best day, the arcade version of Avenging Spirit is a clever game that doesn't quite click the pieces together to become a great one. No, it left that for its Game Boy port. Throw in some emulation errors and the lack of desirable features like online leaderboards, and this ends up being a very middle-of-the-road affair. I love the many options Ratalaika has given us access to here, but with the actual game itself running weirdly, there's only so much praise I can give for getting some of the bells and whistles right. It's okay enough for fans of the arcade game, but only just.
SwitchArcade Score: 3/5
New Releases
Frogun ($14.99)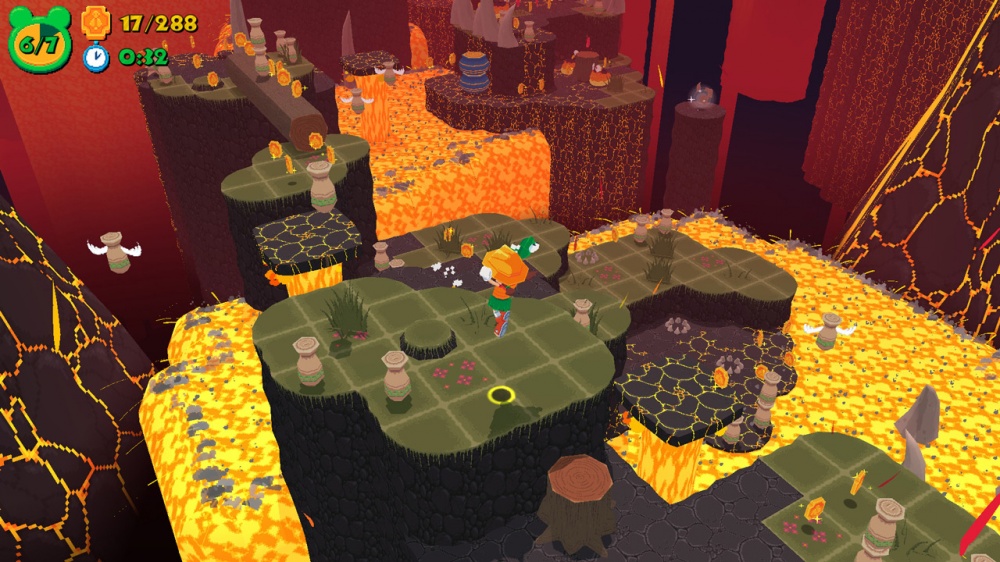 I hope this game is even half as fun as it looks, because if it is then 3D platformer games will be in for a nice little treat. You're a kid with a frog-shaped grappling gun who has to rescue her parents from some dangerous ruins. That's just a great premise, right there. You get all the popular types of levels, including those snow and ice levels we all love. There are enemies to avoid, traps to dodge, platforms to leap between, and buttons to push. You even get some boss battles for good measure. I haven't had a chance to play this yet, but… please be good!
Celestian Tales ($14.99)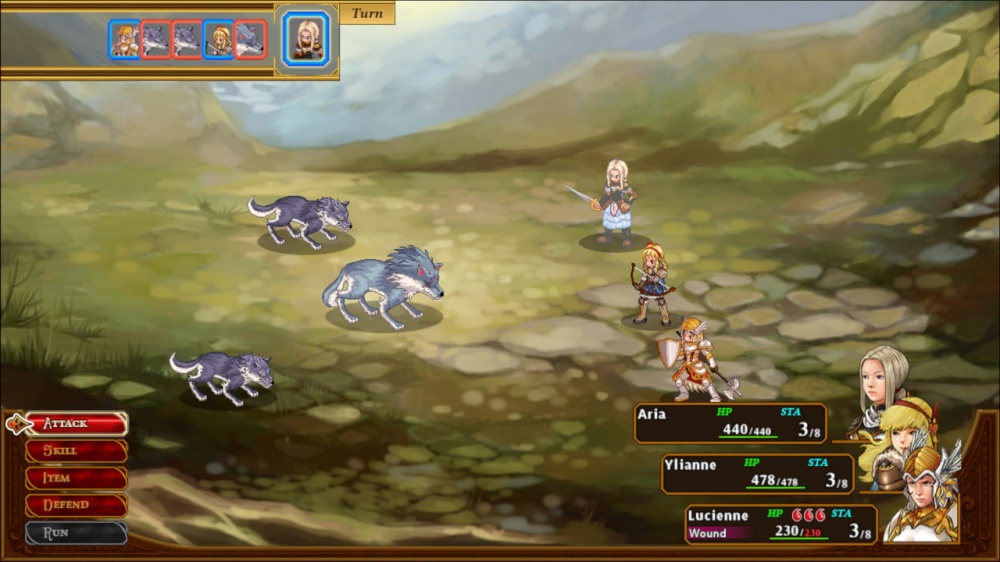 This is an RPG with a fairly orthodox turn-based JRPG structure save for one important element. You can play through the game from the perspective of each of the six party members. You will only get that character's full perspective and story by playing as them, so you theoretically have to play through the game six times to get it all. I'll be honest: there aren't many JRPG-style games I feel like playing in their entirety six times. Will this be one of them? Hm.
Wavecade ($10.00)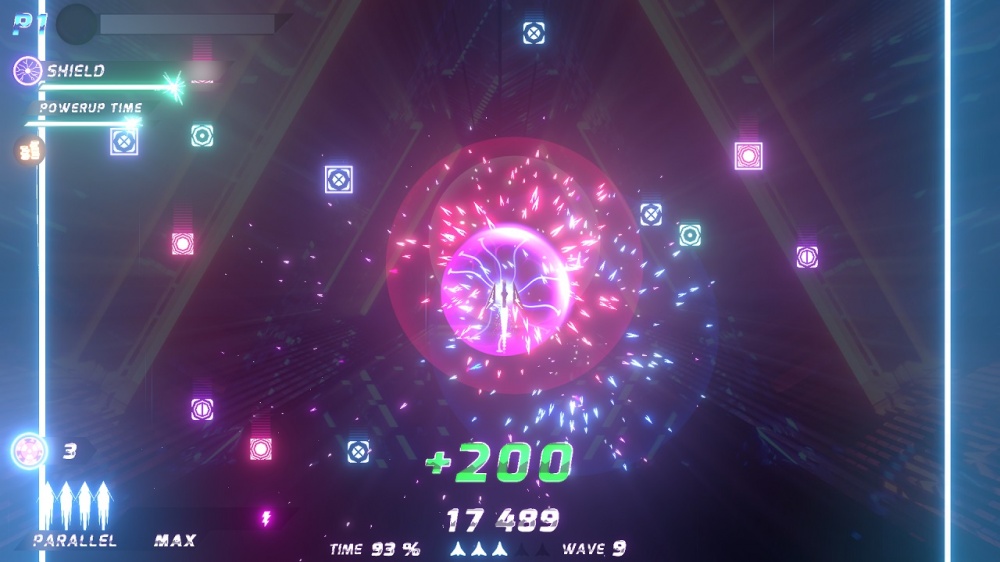 Here's another vertical shoot-em-up for the pile. This one lets you control the speed it moves by positioning your ship further up or down the playfield, and each wave you clear makes the game go a bit faster. You can play alone or pull in a buddy for some co-op play via local or online multiplayer. Word of mouth on this one is pretty decent, so if you're looking for something to exercise your trigger finger with, you may want to look into Wavecade.
Princess.Loot.Pixel.Again x2 ($3.99)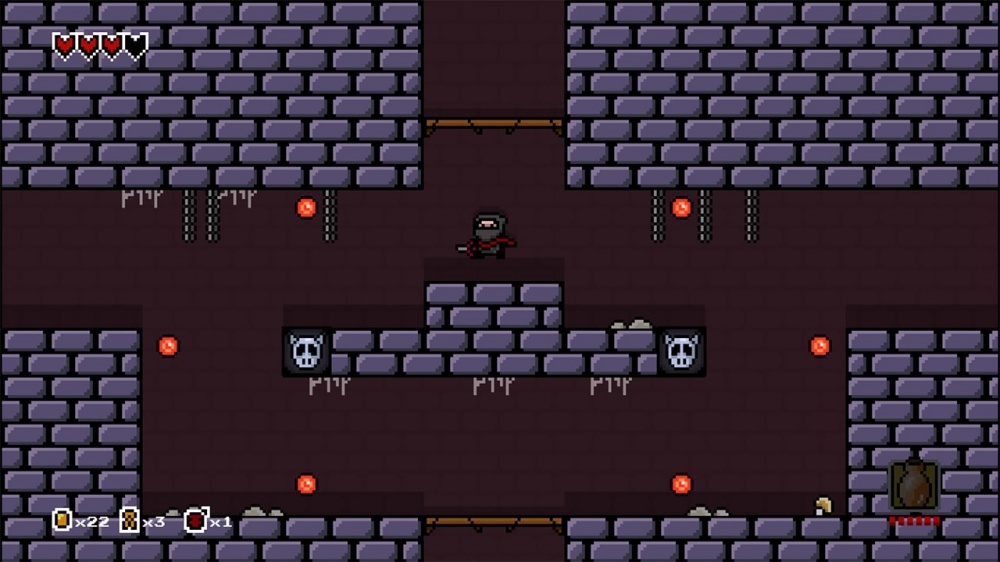 It's a sequel that follows very much in line with the original game, but with more stuff. If you enjoyed that first title's brand of roguelite action, you probably won't regret dropping four bucks for more of it.
Super Snake Block ($5.00)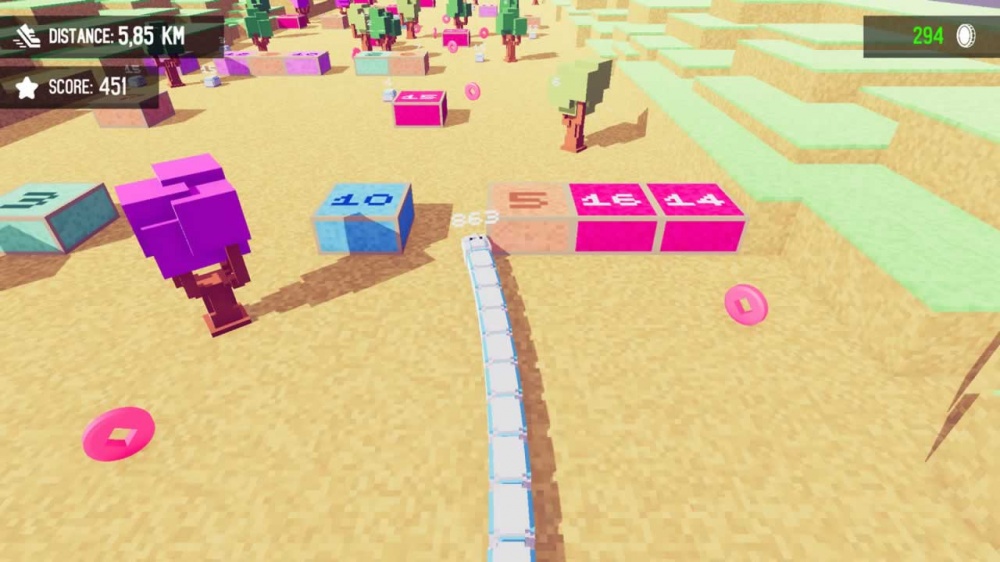 A very simple endless game where you control a snake that can increase its size by picking up parts along the way. You can destroy any blocks in your way, provided you are big enough to do so. You've probably seen numerous variants on this concept on the mobile app stores. Not something I personally would spend five dollars on, but I am not the viceroy of your savings account.
Sales
(North American eShop, US Prices)
505 Games is having another sale, by the looks of it. Some decent games in there for sure. Also note Regency Solitaire, which has hit a new low price. That game is totally worth seven bucks. Not much in the outbox to shout about, but if you want to stock up on those Kairosoft simulation games, time is ticking.
Select New Games on Sale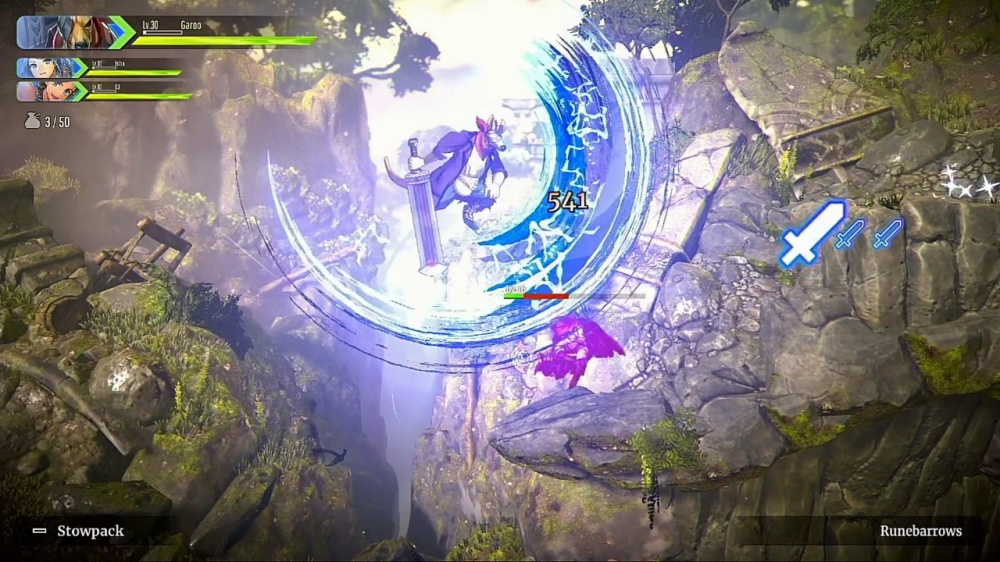 Eiyuden Chronicle: Rising ($11.99 from $14.99 until 8/9)
Negative Nancy ($5.99 from $14.99 until 8/9)
Zumba Burn It Up! ($15.99 from $39.99 until 8/9)
Terraria ($14.99 from $29.99 until 8/9)
Journey to the Savage Planet ($11.99 from $29.99 until 8/9)
Grow: Song of the Evertree ($14.99 from $24.99 until 8/9)
Bloodstained: RotN ($15.99 from $39.99 until 8/9)
Doraemon: Story of Seasons ($14.99 from $49.99 until 8/15)
Disney Magical World 2 ($29.99 from $49.99 until 8/15)
Bite the Bullet ($2.99 from $14.99 until 8/15)
.hack//G.U. Last Recode ($34.99 from $49.99 until 8/15)
REZ PLZ ($2.99 from $14.99 until 8/15)
Attack on Beetle ($4.19 from $5.99 until 8/15)
Adventures of Chris ($2.99 from $14.99 until 8/15)
Turnip Boy Commits Tax Evasion ($7.49 from $14.99 until 8/15)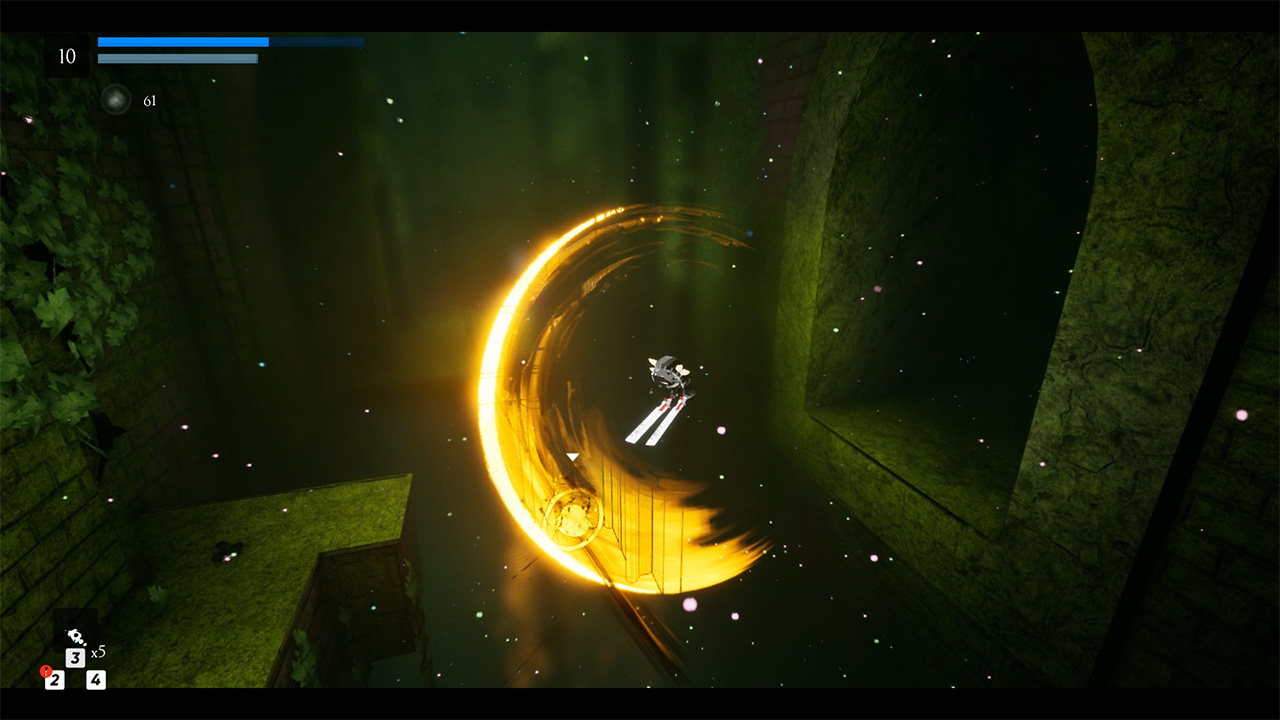 Blue Fire ($9.99 from $19.99 until 8/15)
Cyber Hook ($3.74 from $14.99 until 8/15)
The Choice of Life: Middle Ages ($1.99 from $4.99 until 8/16)
Lofi Ping Pong ($1.99 from $4.99 until 8/16)
CyberHive ($3.99 from $9.99 until 8/16)
Dungetris ($2.00 from $2.99 until 8/16)
INSIDE ($1.99 from $19.99 until 8/21)
LIMBO ($1.99 from $9.99 until 8/21)
Faircroft's Antiques: TFC ($4.99 from $9.99 until 8/21)
Jewel Match Twilight Solitaire ($3.99 from $9.99 until 8/21)
SpelunKing: The Mine Match ($3.99 from $9.99 until 8/21)
I Love Finding Critters ($6.99 from $9.99 until 8/21)
I Love Finding More Cats ($6.99 from $9.99 until 8/21)
Sakura in Gameland ($2.54 from $2.99 until 8/21)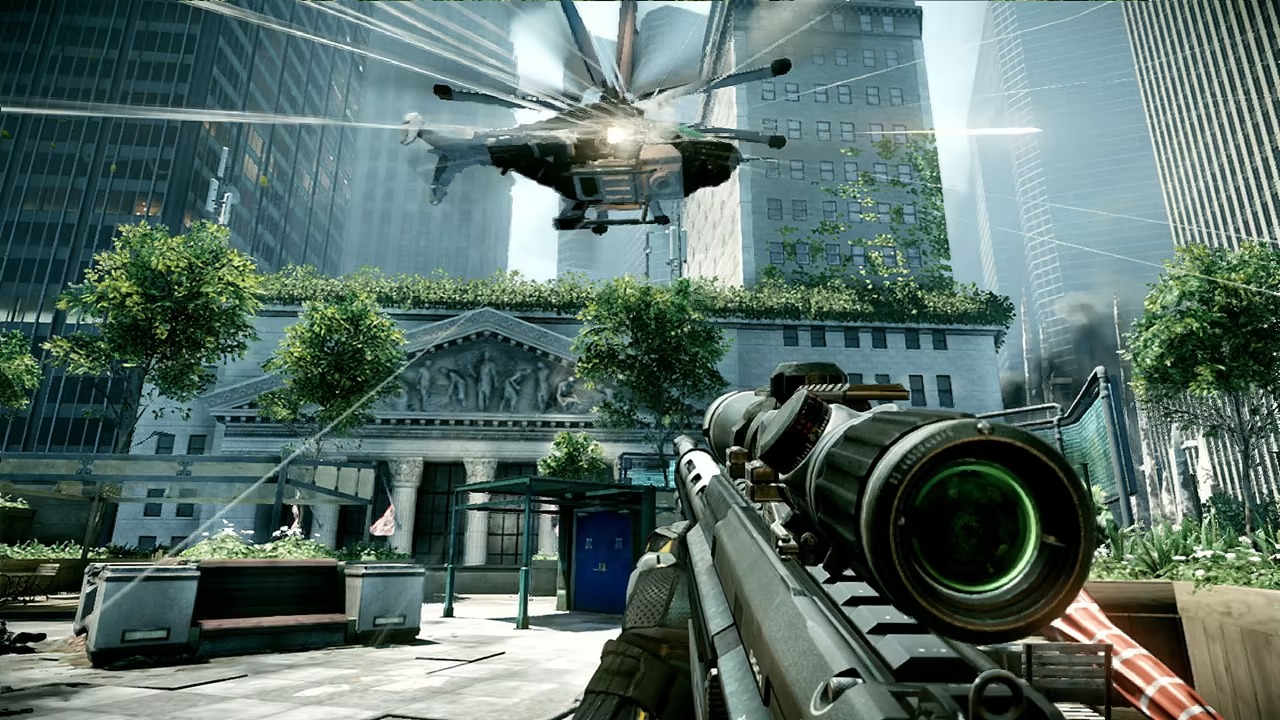 Crysis Remastered Trilogy ($32.49 from $49.99 until 8/21)
Threaded ($4.99 from $9.99 until 8/21)
Shipwreck Escape ($3.99 from $9.99 until 8/21)
Clutter IX: Clutter IXtreme ($4.99 from $9.99 until 8/21)
Lair of the Clockwork God ($4.99 from $19.99 until 8/22)
Behold the Kickmen ($1.99 from $3.99 until 8/22)
Thomas Was Alone ($1.99 from $9.99 until 8/22)
Regency Solitaire ($6.59 from $11.99 until 8/22)
Knights & Guns ($2.19 from $14.99 until 8/22)
Skyland: Heart of the Mountain ($1.99 from $14.99 until 8/22)
Dreamwalker: Never Fall Asleep ($1.99 from $14.99 until 8/22)
Suicide Guy Collection ($3.84 from $10.99 until 8/22)
Sales Ending Tomorrow, Wednesday, August 3rd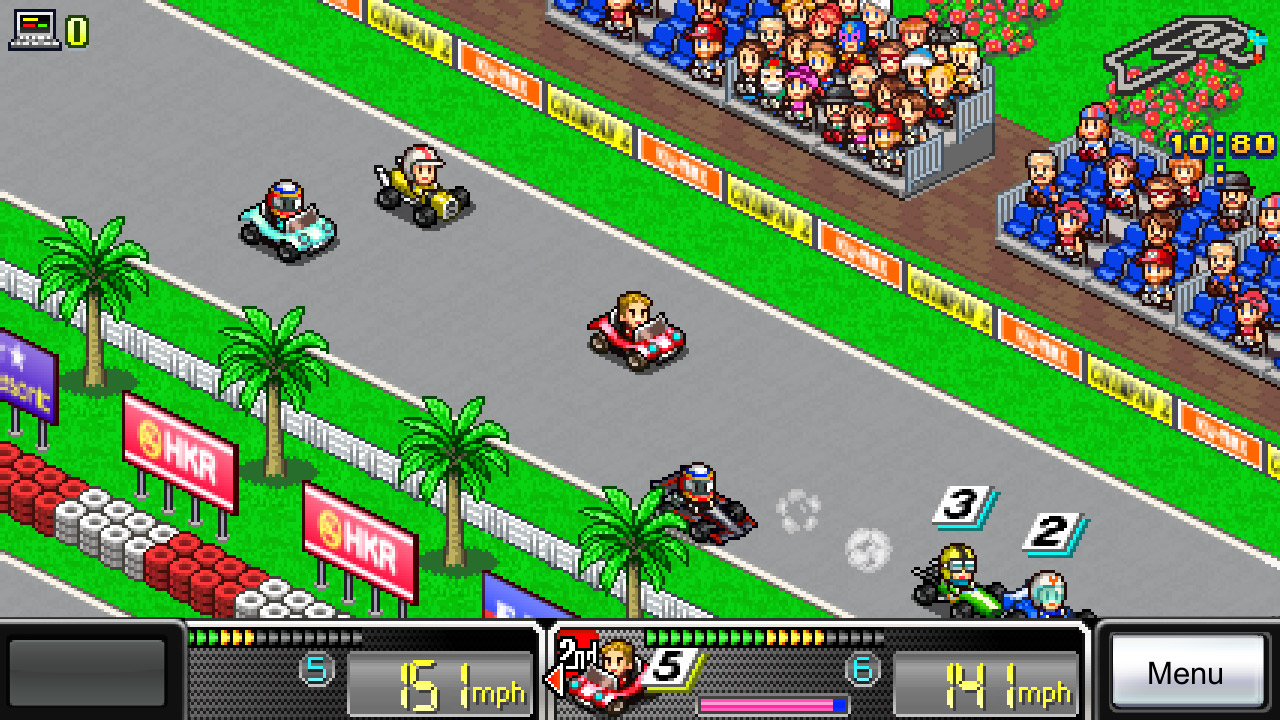 Grand Prix Story ($8.40 from $14.00 until 8/3)
Home Run High ($7.00 from $14.00 until 8/3)
Leisure Suit Larry: WDDD ($3.99 from $39.99 until 8/3)
Leisure Suit Larry: WDDT ($5.99 from $39.99 until 8/3)
Leisure Suit Larry: Wet Dreams Saga ($7.79 from $64.99 until 8/3)
Ninja Village ($8.40 from $14.99 until 8/3)
Pocket League Story ($8.40 from $14.00 until 8/3)
Pool Slide Story ($7.00 from $14.00 until 8/3)
That's all for today, friends. We'll be back tomorrow with more new releases, more sales, perhaps some news, and an outside chance of a review or something. I got my new Switch today to replace the old one that is on its way to the grave. I have finally joined the OLED world, and my old man eyes are frying from its vibrant screen. Hey, can I expense this thing? Where did Jared get to? I have a receipt! And a doctor's note! At any rate, I hope you all have a great Tuesday, and as always, thanks for reading!