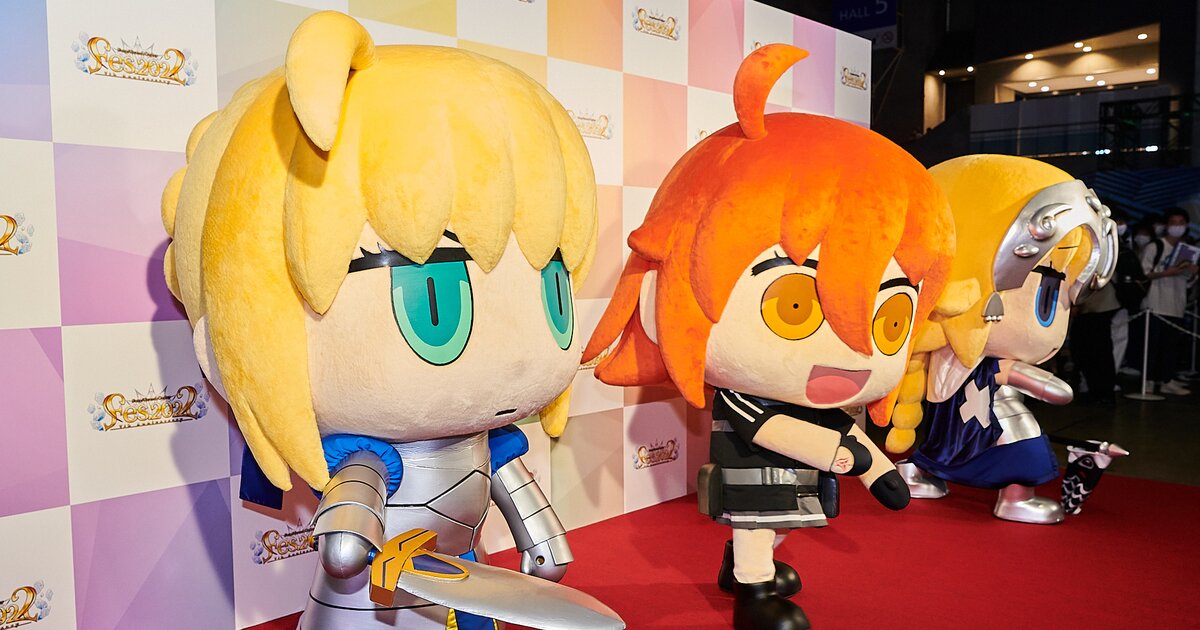 Ever wished you could jump into the world of Fate/Grand Order? We visited Fate/Grand Order Fes. 2022 to do just that, without even having to go through any deadly battles!
Held on July 30-31, 2022, FGO Fes. came back to Makuhari Messe for its 7th anniversary, plus its first in-person event since 2019. We're not exaggerating when we say it was heaven for FGO fans, so let's get started and check out some highlights!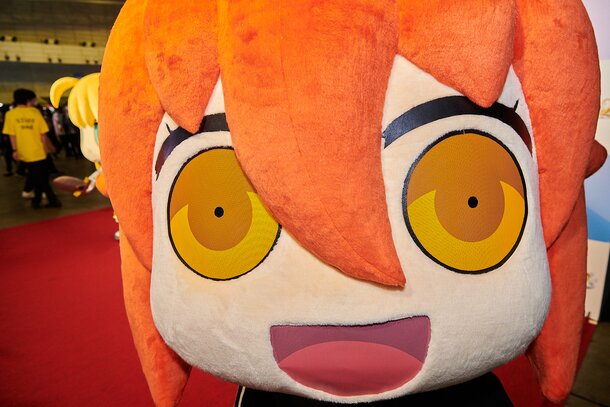 We were welcomed in style at this luxurious entrance area, which was well worth lingering at for the gorgeous illustrations and videos.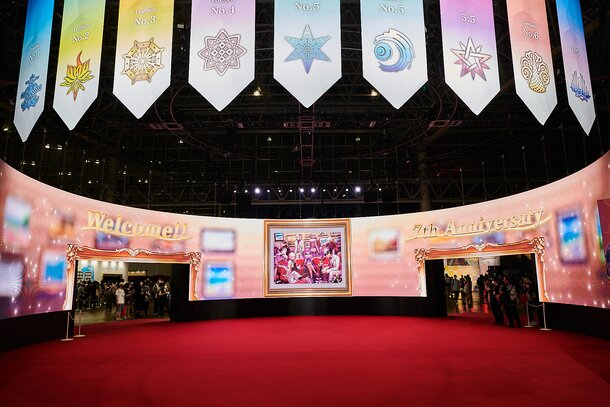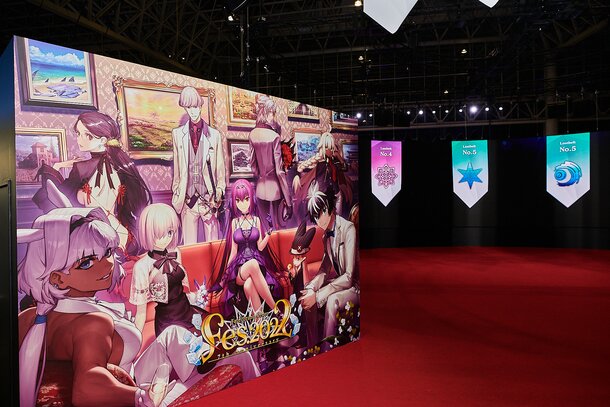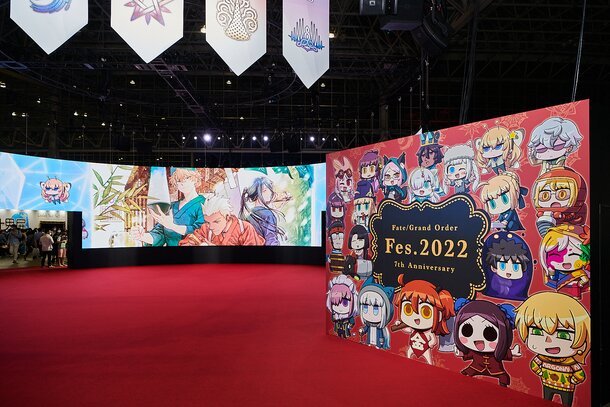 Right outside the entrance, we found an area where fans could leave messages and doodles. With so much love and talent on display, there was no way we could pick a favorite.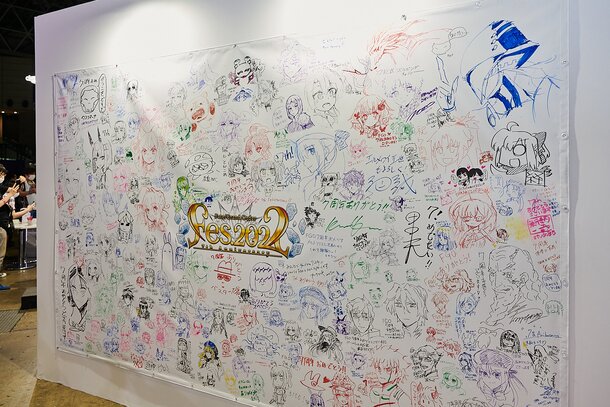 From there, it was difficult to decide where to go and what to see first! Then again, this humungous Cernunnos was quite compelling. It measured in at a height of 8 meters, or over 26 feet! Not to mention, it was 11 meters wide, or over 36 feet. Don't believe us? Just look at the teeny tiny people in the background!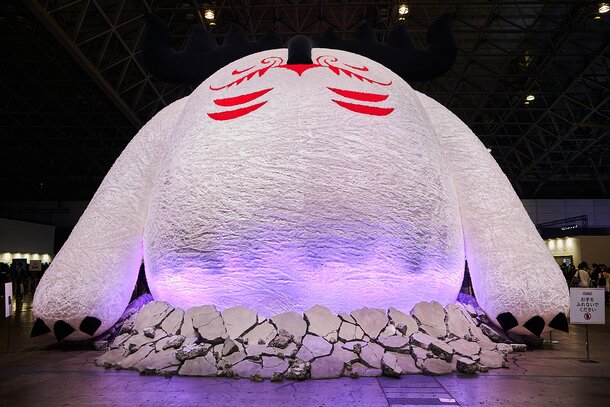 Next, we jumped from big to small with chibi Jeanne, Saber, Ritsuka, and Mash! Then again, these chibi characters were actually quite tall themselves...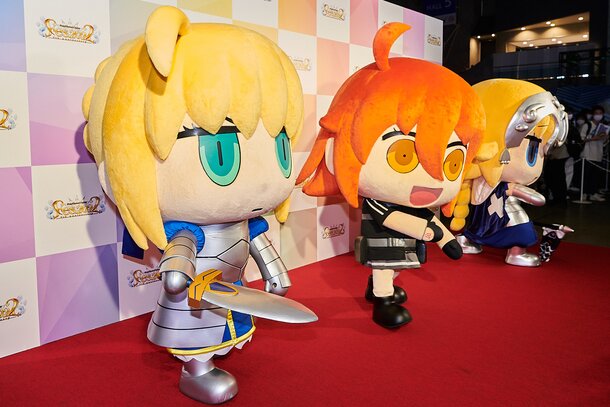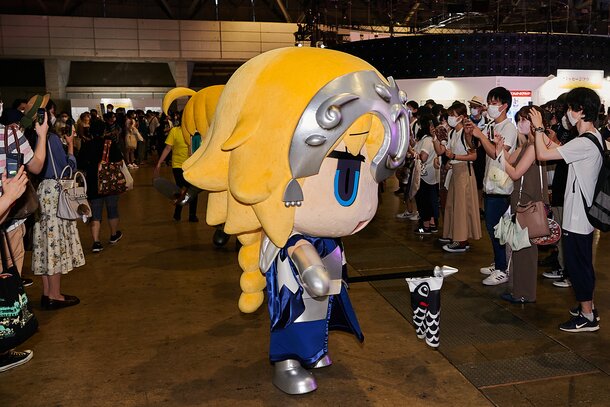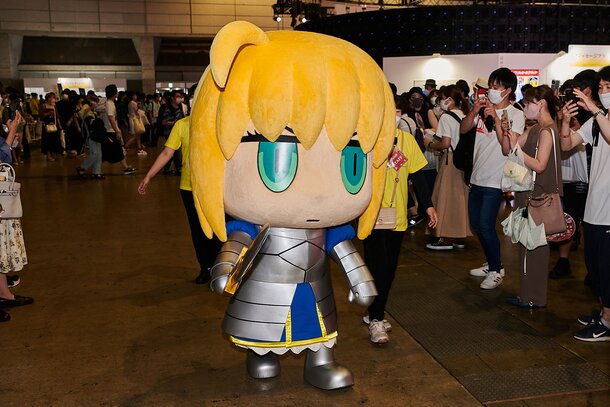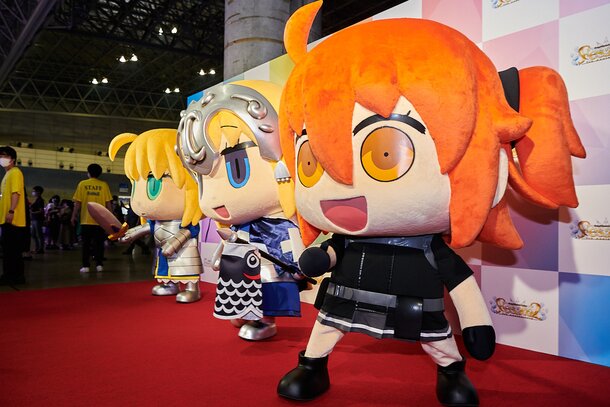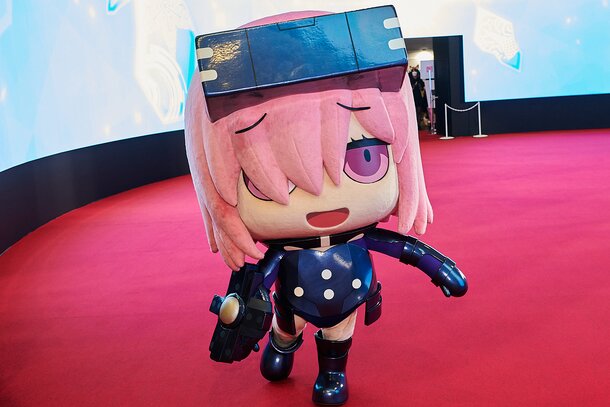 These huge exhibits transported us all around the world to locations that Chaldea saw fit to visit in Cosmos in the Lostbelt (Part 2 of the main story). Rest assured that there were no battles to be fought here, though - just quality time spent with Servants looking extremely fashionable in their brand new outfits.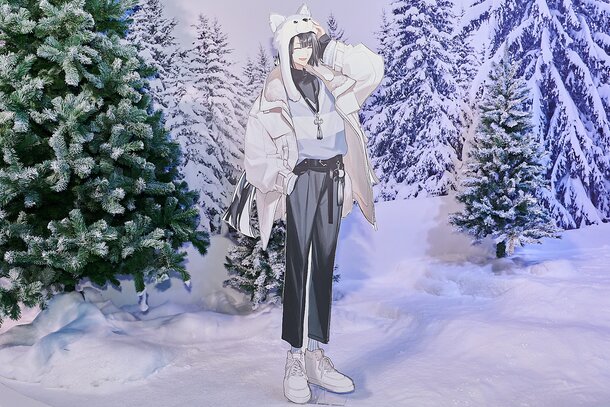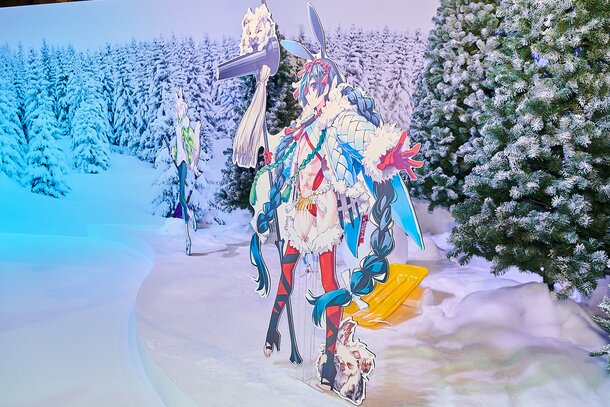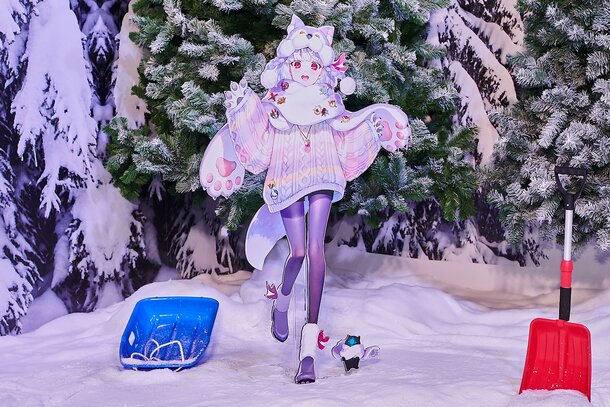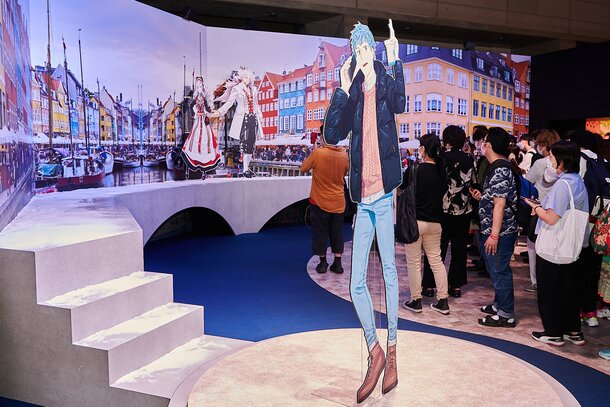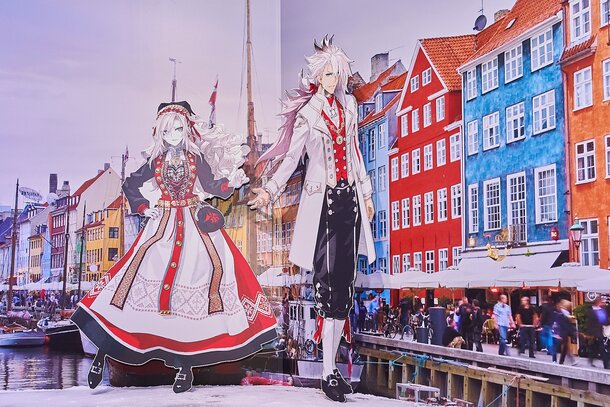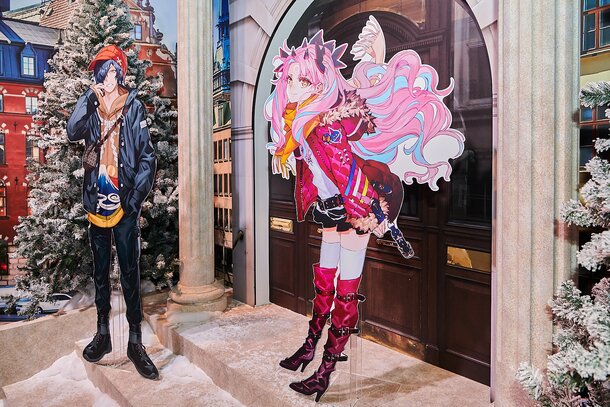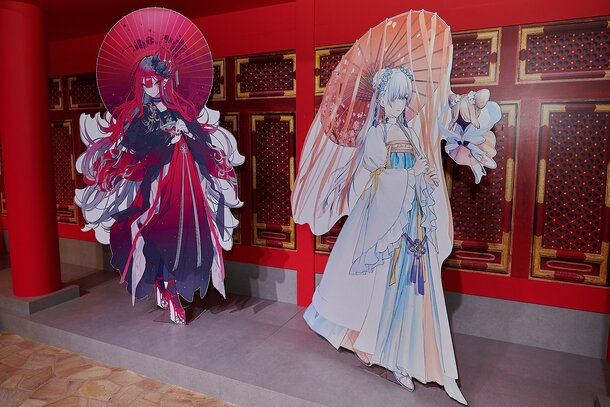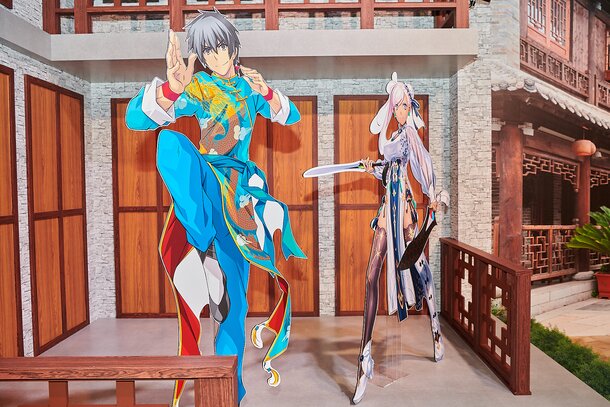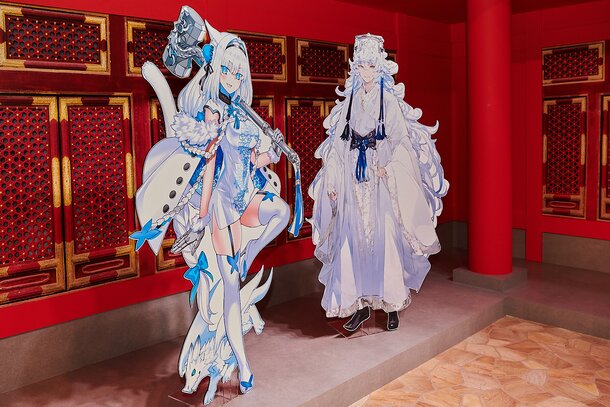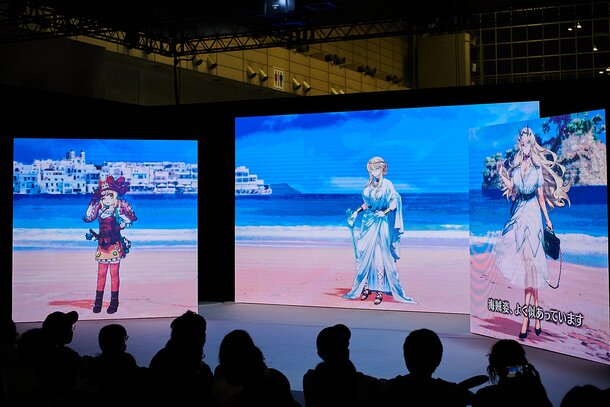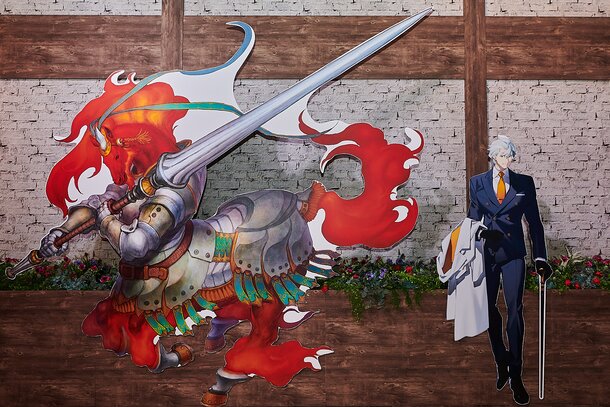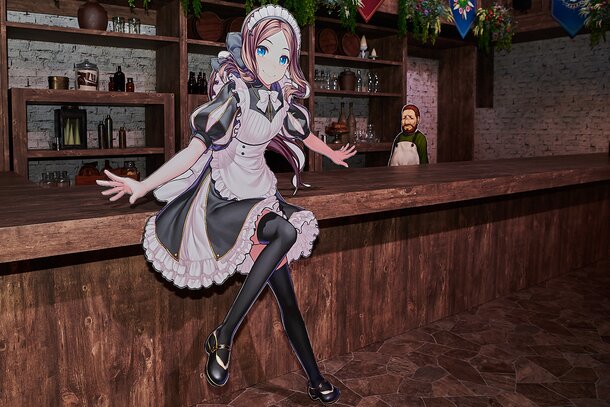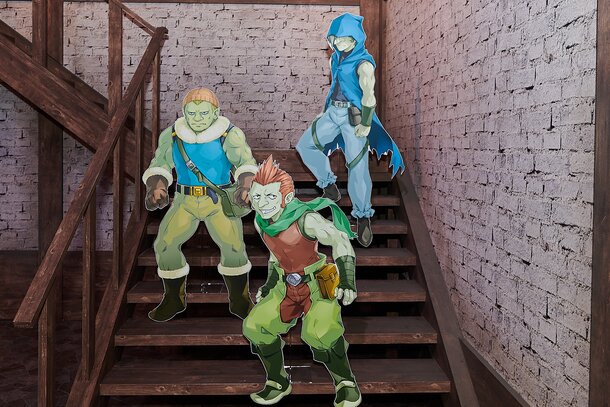 The exhibit even incorporated this Heian era-inspired spot where fans could take a quick rest before more FGO fun.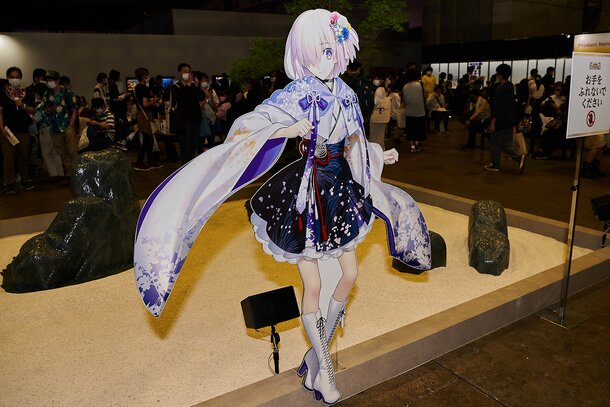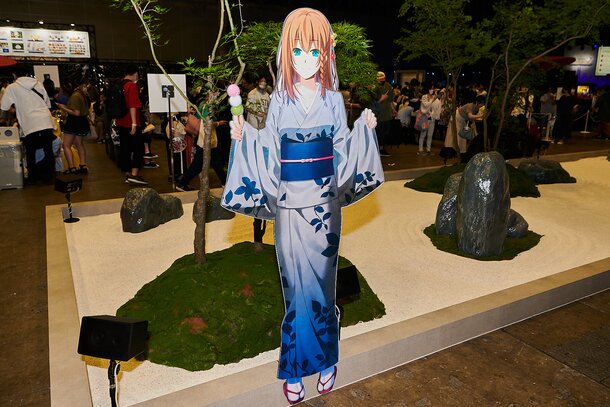 Many Servants are known for their unique designs and... interesting historical backgrounds, but what about their epic weapons? We were happy to find a whole section dedicated to real life versions of Noble Phantasms, with a spotlight on Mélusine's Innocence Arondight, which was displayed in public for the very first time.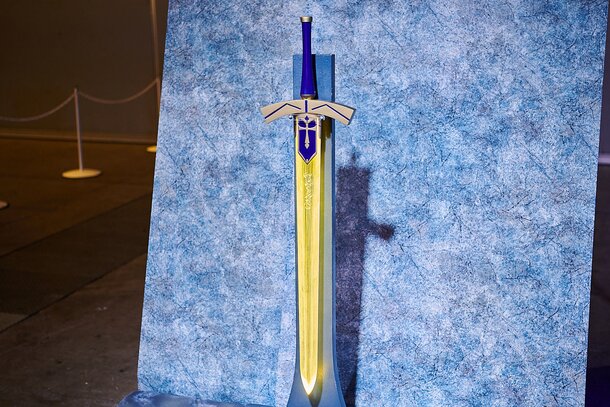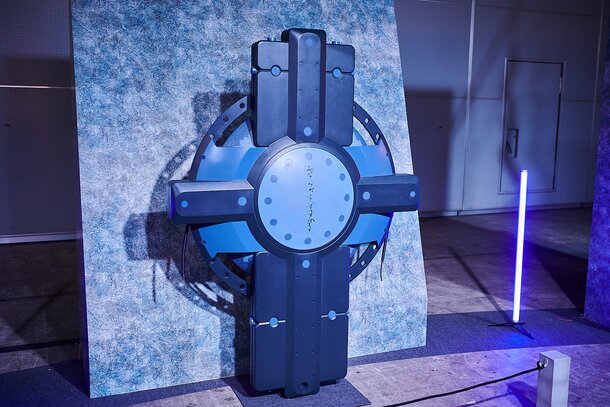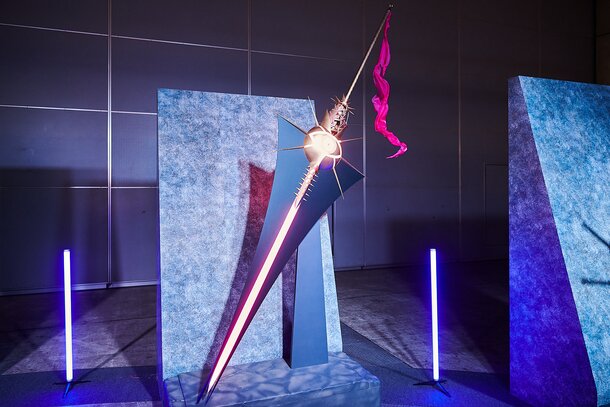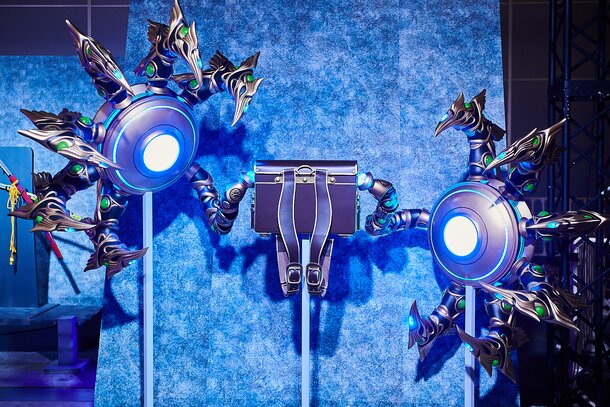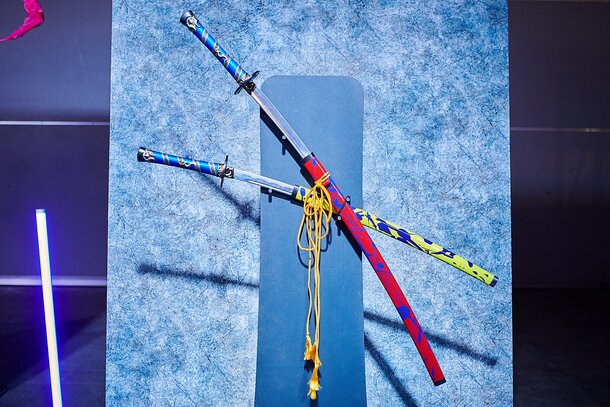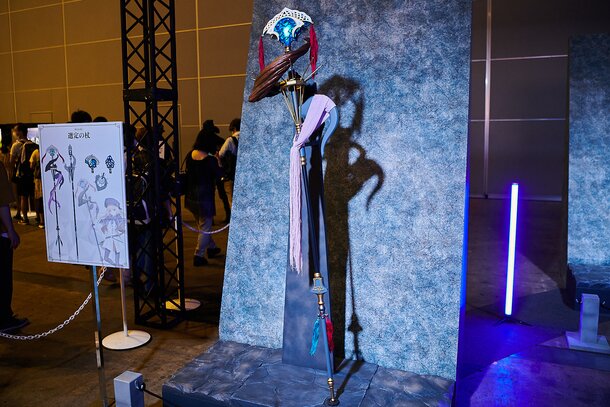 At an event of this size, it wouldn't feel right without the chance to admire the many figures inspired by FGO! Do you have your eye on any of these?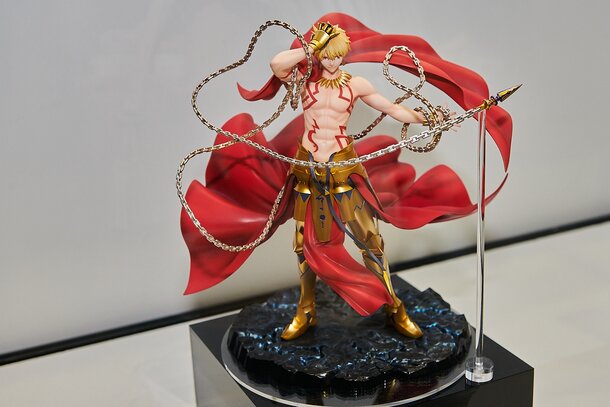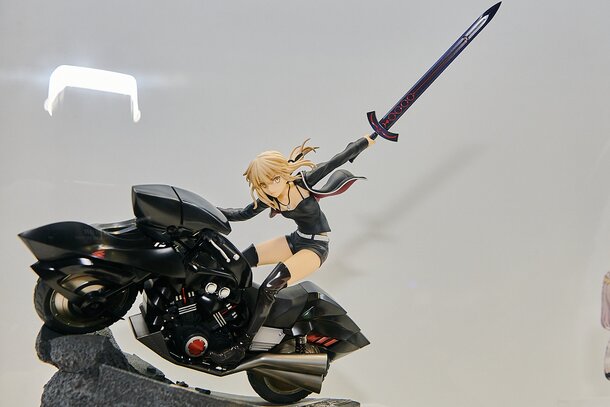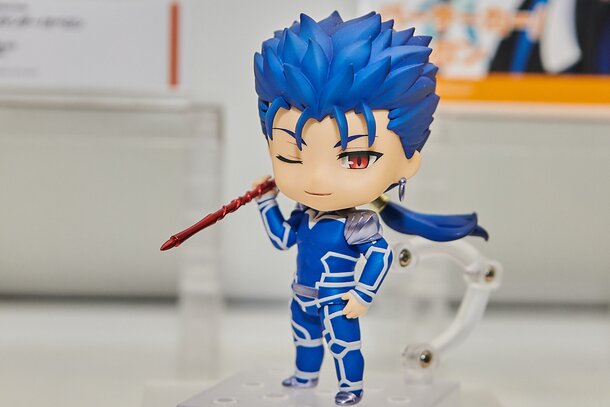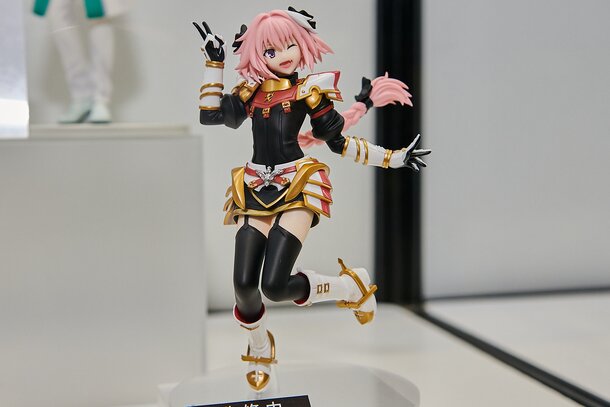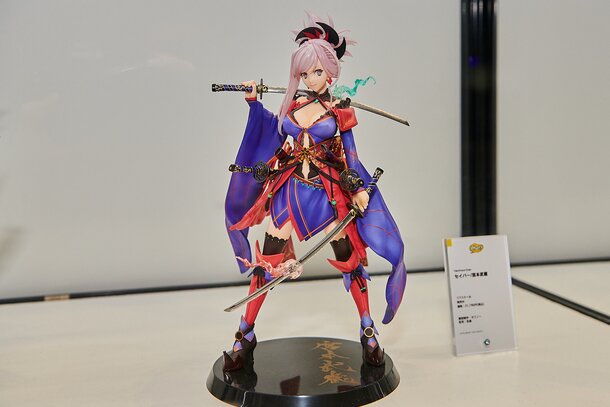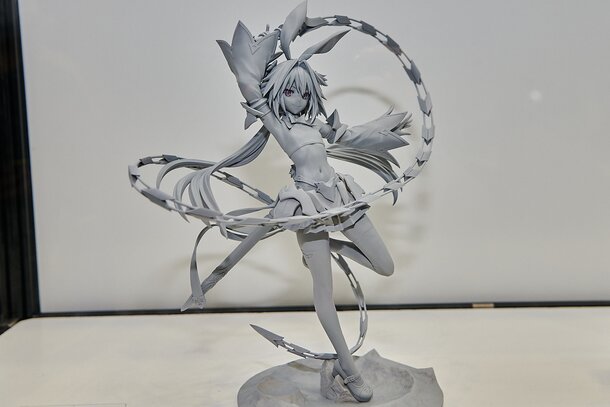 If acrylic stands are more your style, then you're in luck. The event housed stands of every single Servant that's been in FGO so far! Be sure to hunt for more in the photo gallery below this article.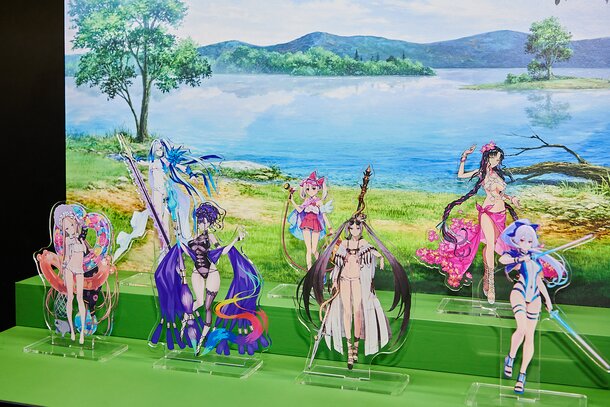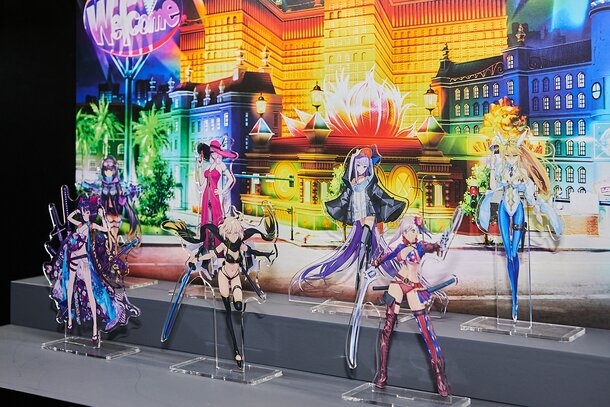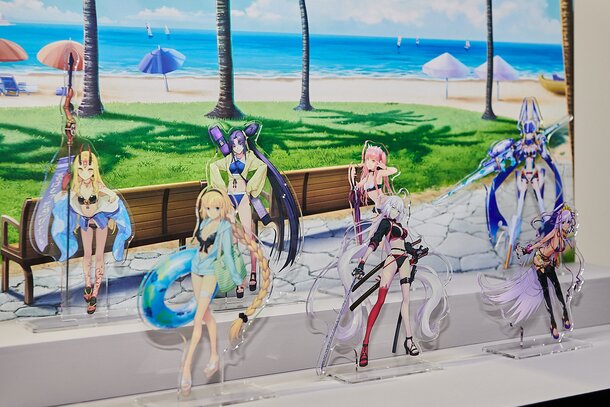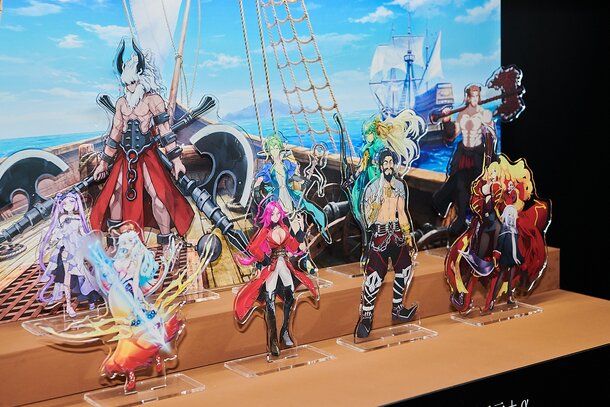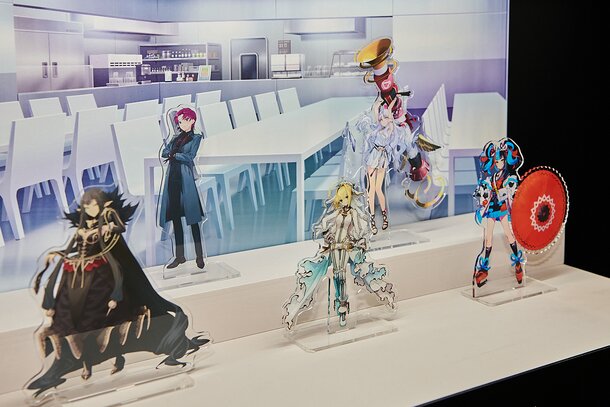 Finally, fans could visit the Chaldea Market to pick up official merch. Souvenirs for the event were in high demand, as evidenced by the huge lines of fans patiently waiting to choose from T-shirts, badges, bags, and more.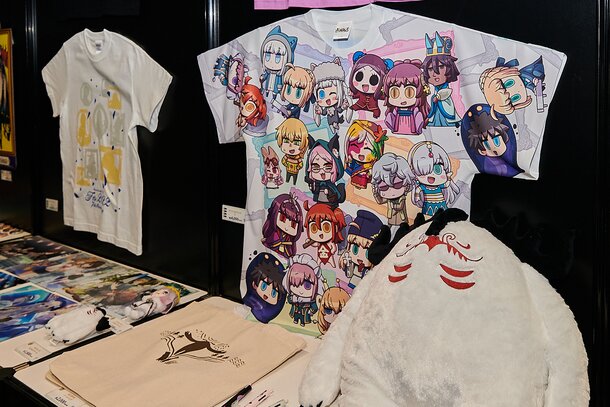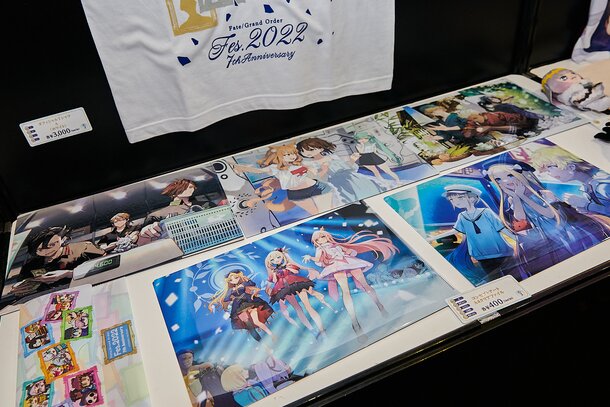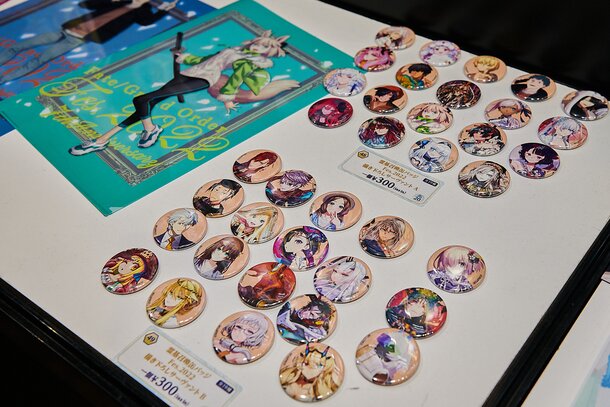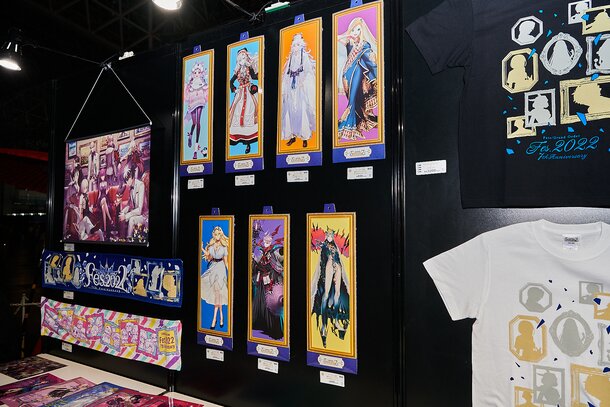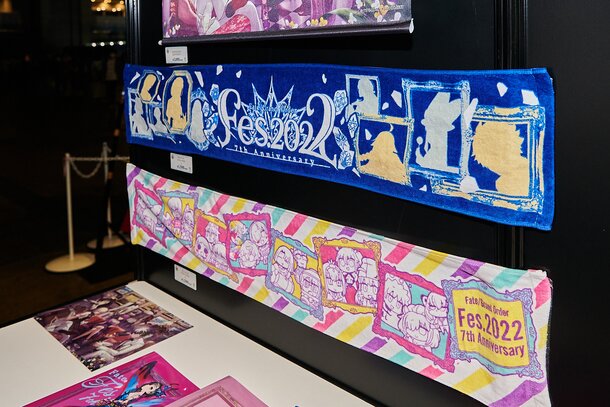 That's it for our tour of FGO Fes. 2022! What part would you most like to see in person? Although it'll be a long year until the next one, you can always come back and reminisce with this article, plus the full gallery below. See you next time!
©TYPE-MOON/FGO PROJECT
This is a Tokyo Otaku Mode original article with photography by T. Hara.