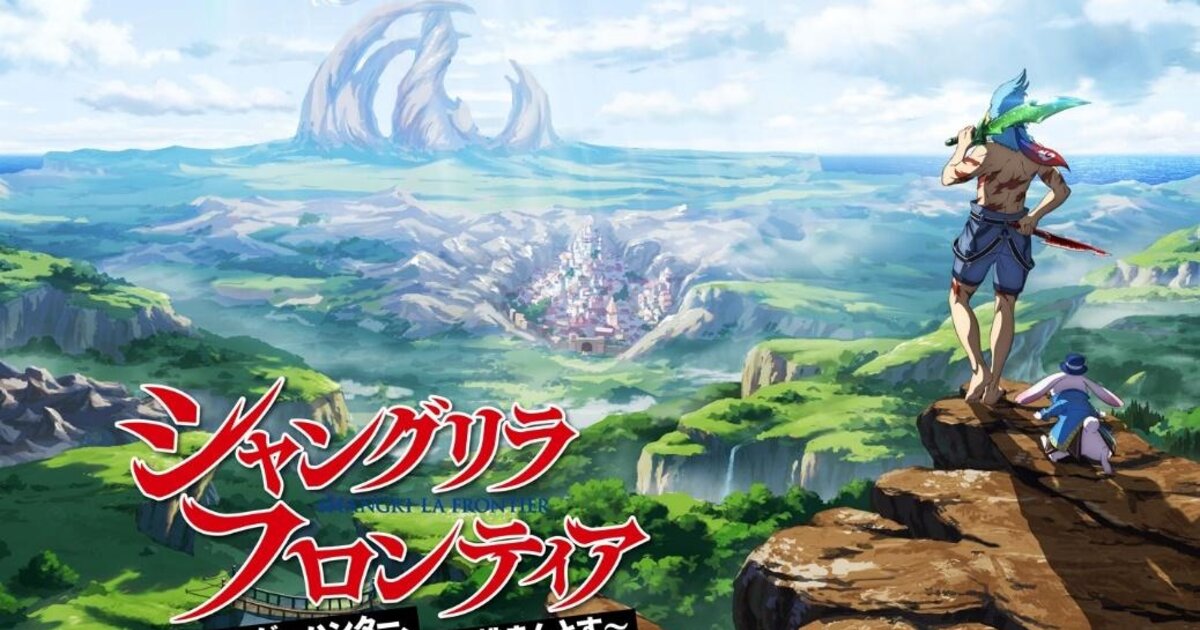 Isekai light novel series Shangri-La Frontier is set to receive a TV anime and game adaptation!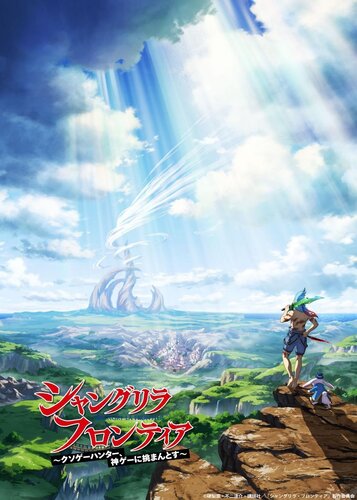 Written by Katarina, Shangri-La Frontier takes place in the near future. In a world where full-dive VR games are held up as the standard, games that aren't able to keep up with the latest VR technology are dismissed as "shitty games." Nevertheless, high school student Rakuro Hizutome dedicates his days to finding and beating such games under the name of Sunraku. His next mission? To get through the world of Shangri-La Frontier, a renowned VR game with 30 million players.
In addition to a teaser video and visual, info on the main characters, cast, and staff have been revealed.
Yuma Uchida will play Sunraku/Rakuro Hizutome, a skilled gamer and "shitty game hunter." Azumi Waki will play Saiga 0/Rei Saiga, a shrewd player with legendary equipment who also happens to be in love with Sunraku. Yoko Hikasa will play Arthur Pencilgon/Towa Amane, the No. 2 player in a radical PK clan. Makoto Koichi will play Oicazzo/Kei Uomi, a top fighting game player who met Sunraku while playing a shitty game. Rina Hidaka will play Emul, an NPC who guides Sunraku. Finally, Akio Otsuka will play Viceash, Emul's father and the head of the vorpal bunnies.
Toshiyuki Kubooka will direct the series at C2C with series composition and a script by Kazuyuki Fudeyasu. Hiroki Ikeshita will serve as assistant director and Ayumi Kurashima will be the character designer and chief animation director.
The game will be developed by Netmarble Nexus and published by Netmarble. Info on the story and platforms are yet to come.
Fans in Japan celebrated the anime adaptation by visiting Sunraku, Saiga 0, and Arthur cosplayers at in-person events from July 7 to 10 in Shibuya, Akihabara, and Ikebukuro, where a special Shangri-La Frontier Frontier newspaper edition was also distributed.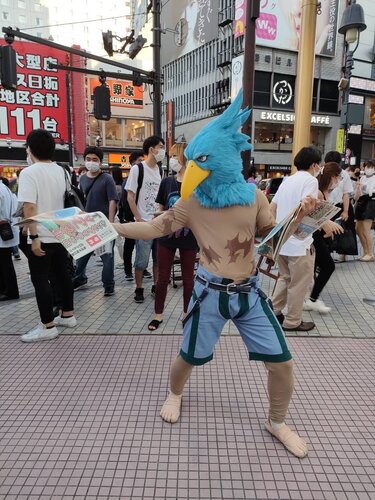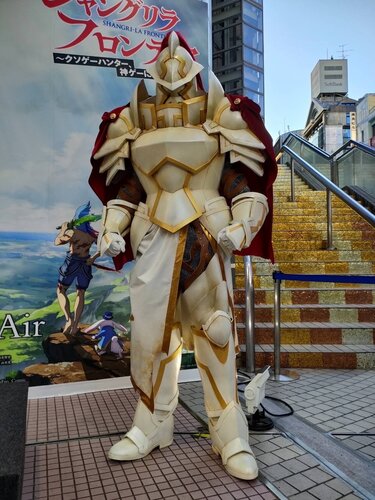 The TV anime adaptation of Shangri-La Frontier will premiere in 2023.
Source: Press release