Mythic Heroes is celebrating a full year of epic battles with tons of in-game anniversary goodies to thank players for their love and support. IGG's idle RPG lets players summon a host of iconic gods and heroes to build their ultimate squad, strengthening them and unlocking weapons while learning new skills along the way.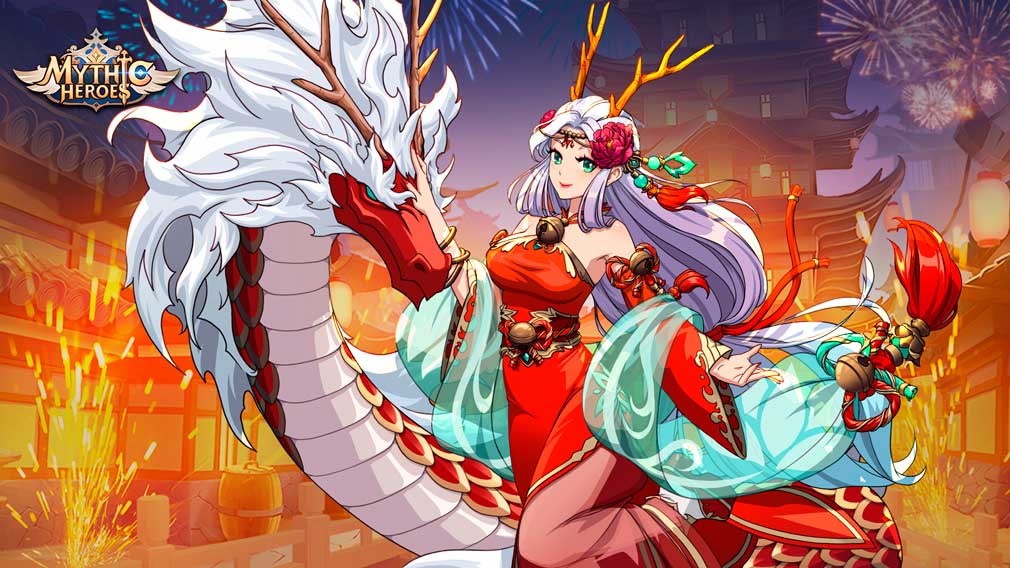 Join in on the Kingdom Raiders event, which will pit players against each other in a test of might and mettle. Teams can fight for squares to score treasures in an enchanted sea, and based on the number of squares occupied, players will be able to earn Pirate Gold! Exchange the collected bounty in the event marketplace before it ends for a wide range of prestigious rewards! Following the Kingdom Raiders event, players can celebrate Mythic Heroes' first anniversary by lighting up the night sky in the Fireworks Festival while testing their might against the ferocious Nian Beast. By sending fireworks off into the sky, players will earn precious goodie bags which can be exchanged in the event marketplace for even more luxurious items and rewards!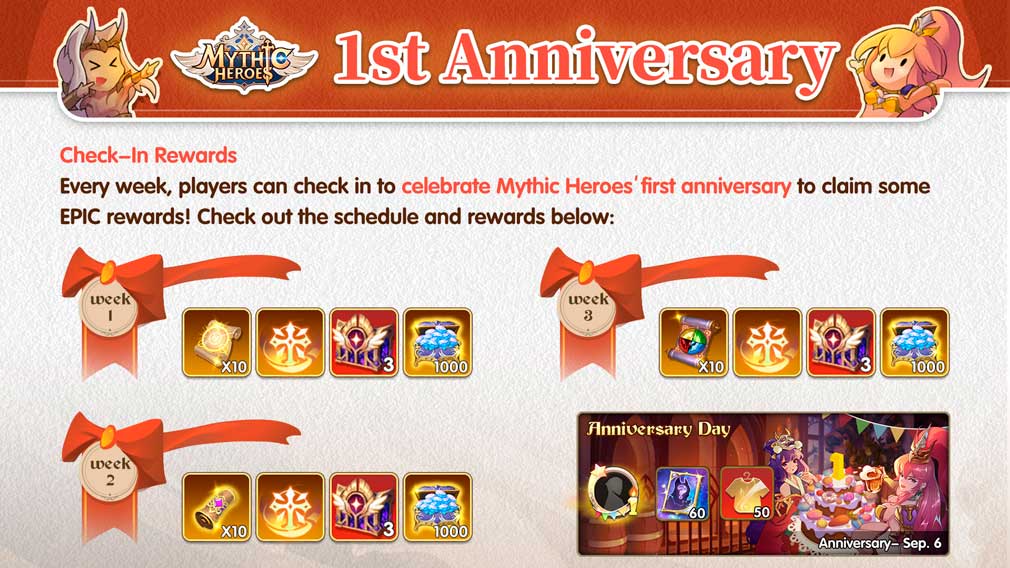 Finally, a month-long celebration of special login bonuses including Standard Summon Scrolls, Limited Summon Scrolls, Inherited Divinity, Fortune Chests, Diamonds and more will give players a special gift each week. That's not all since on their official anniversary on September 6th, players can even score an Exclusive Anniversary Avatar Frame, 60x UR Hero Shards and 50x Skin Vouchers!
If you're keen on joining in on the festivities during the first anniversary, you can download Mythic Heroes
on the iOS App Store and on the Google Play Store. It's a free-to-play game with in-app purchases. You
can also head on over to the official website or follow the official Mythic Heroes page on Facebook to
stay updated on all the latest developments.
Sponsored Content
This article is sponsored content written by TouchArcade and published on behalf of IGG to promote the anniversary event in Mythic Heroes. For questions or comments, please email ads@toucharcade.com