Legendary doujinshi convention Comic Market, or Comiket, came back to Tokyo Big Sight on August 13-14 for its 100th event. Yes, 100th! Courtesy of the folks at Geek Lab, here's a look at some of the booths run by companies and groups like hololive, Aniplex, and Nitroplus.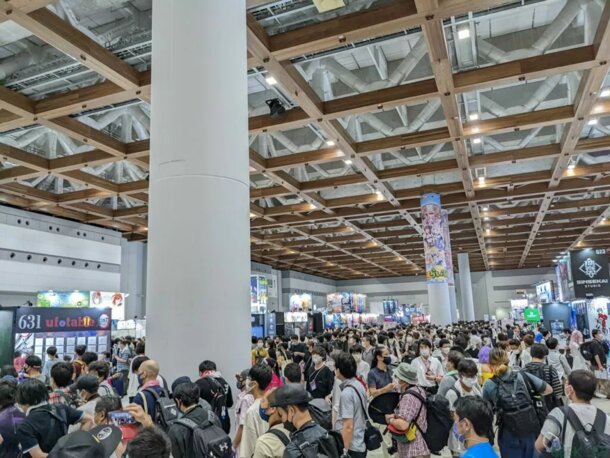 The booth for internet game company Yostar shined the spotlight on two of its games, Arknights and Blue Archive. While there was no merch on sale, fans were able to enjoy a special car with a Blue Archive-themed wrap, plus a cosplay photo session. The booth also distributed plastic folders featuring Blue Archive (Day 1) and Arknights (Day 2).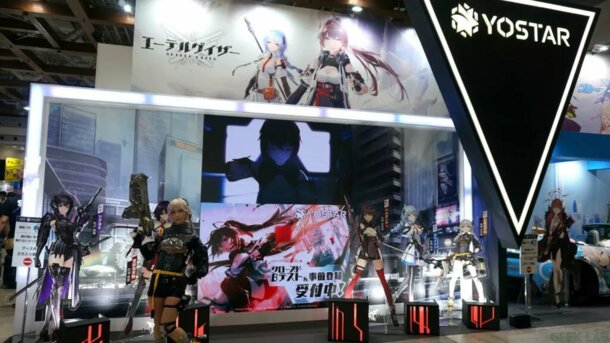 Popular parts of Akatsuki's booth were their merch and free paper bags advertising collabs for baseball-themed mobile game Cinderella Nine.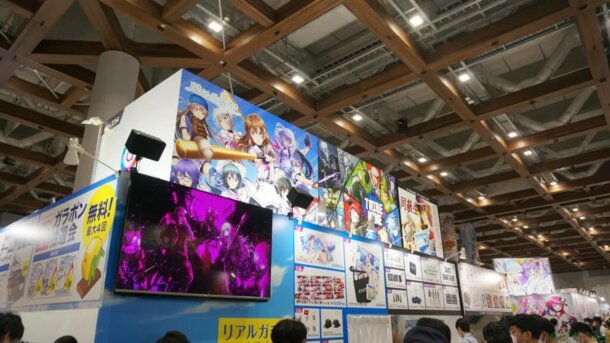 Nitroplus, a video game developer known for visual novels like Steins;Gate and DRAMAtical Murder, celebrated Comiket's 100th event by setting up a free shooting gallery with rewards themed around their games.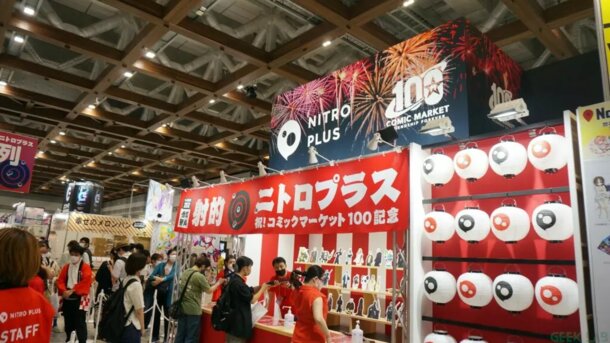 Major VTuber agency hololive Production saw huge lines for cutouts of their many members, plus merch.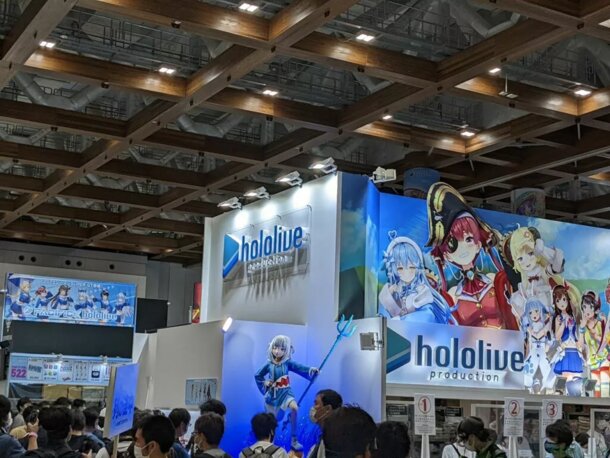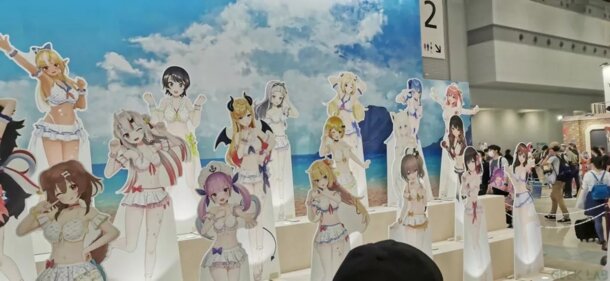 While Aniplex's Comiket booth was smaller than their AnimeJapan one, they still made an impact with a huge screen displaying the latest info for their works. At the merch section underneath, fans could also preorder items for current hit anime Lycoris Recoil.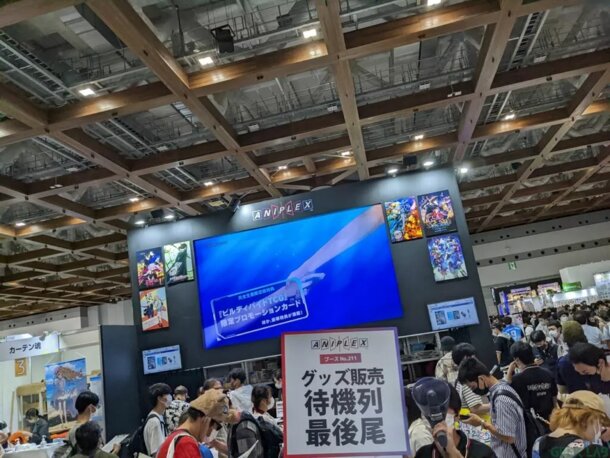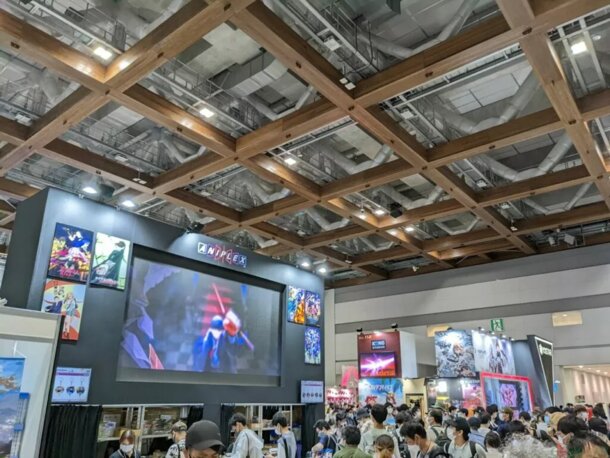 The booth for horror game Identity V was so popular that less than an hour after Comiket officially began, the area for exhibits was also filled up by people waiting to buy merch.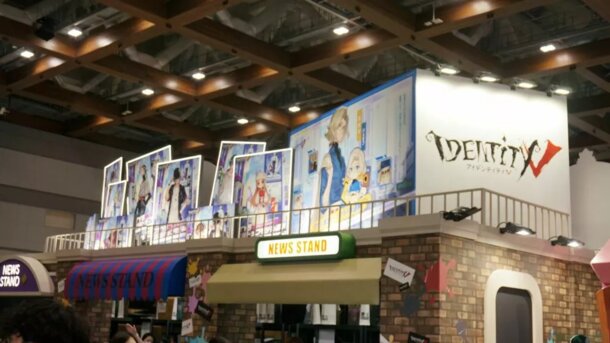 Over at Project Engage, free cloth bags and other goodies were being handed out to promote current original anime Engage Kiss and encourage pre-registrations for mobile game Engage Kill. One item that fans could score was a bag of "seeds for bean sprouts" that were most likely soybeans, making for a unique marketing approach.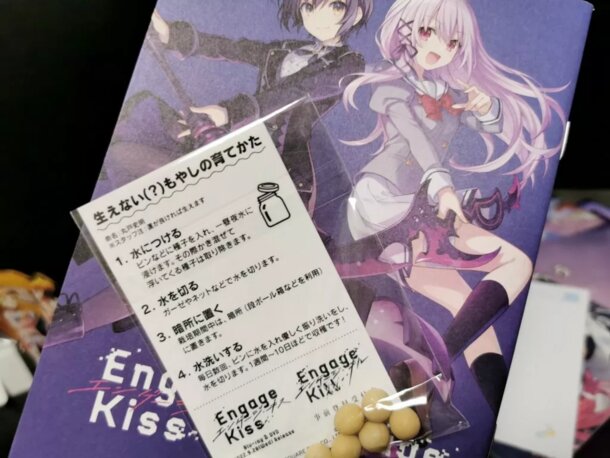 Plenty of publishing companies were also present among the booths. Akita Shoten, the publisher behind manga like Yowamushi Pedal and Beastars, handed out booklets containing samples of their current series.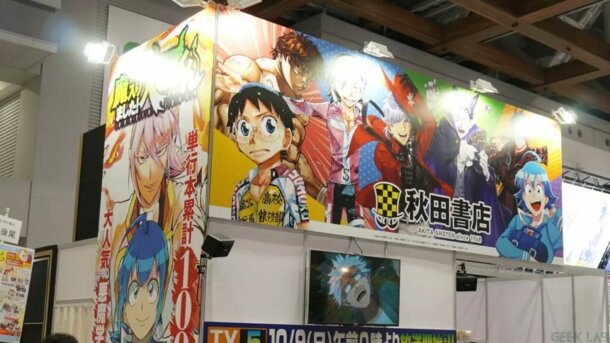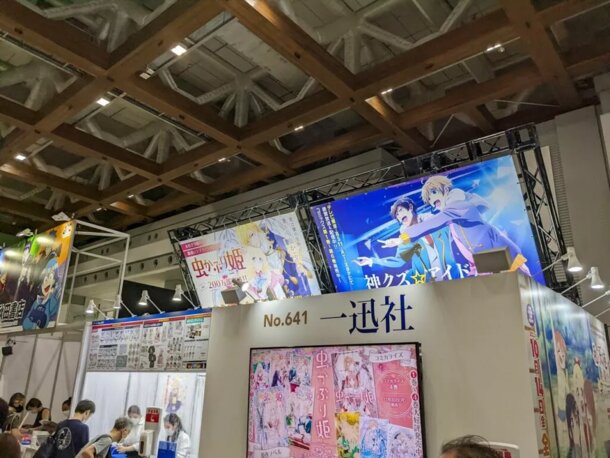 Denonbu, a new multimedia project from Bandai Namco, filled their booth with promos and merch.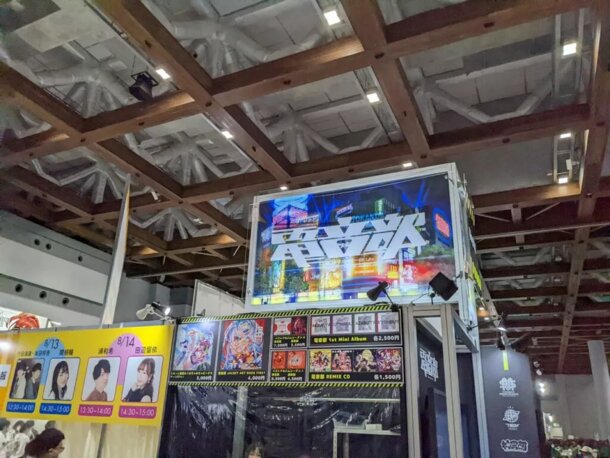 A great deal of booths also hosted anime shops and companies focused on producing merch, including Nijigen Cospa and Chara On, which held advance sales and accepted pre-orders for merch.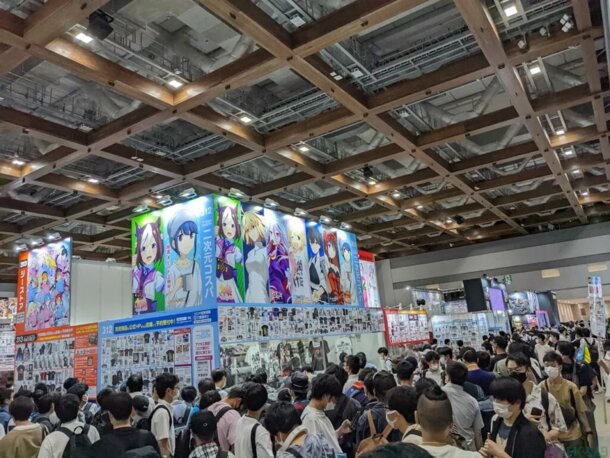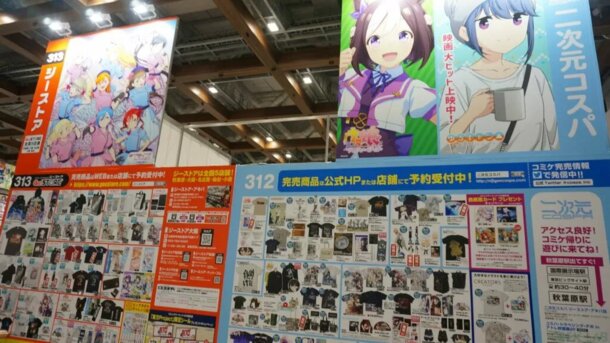 Some booths also sold lucky bags, with some going for 6000 yen or even over 10,000 yen.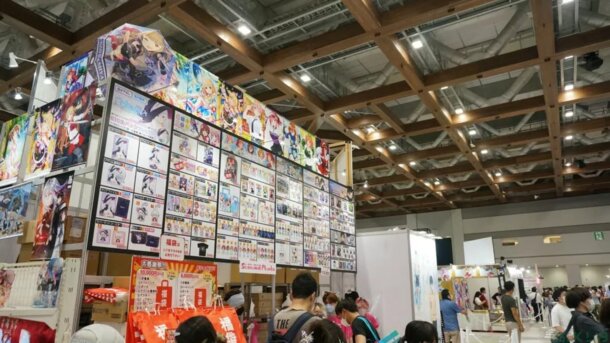 While it isn't technically an anime shop, doujin bookshop MelonBooks also participated with a shop set up as an art gallery for items related to various illustrators.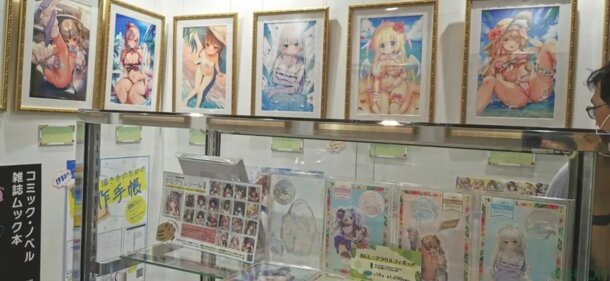 It may be a surprise to hear that the government is involved in Comiket, but in recent years, an increasing amount of booths have been set up to promote the revitalization of certain areas with locations that have been featured in anime. This year included Chita City, Aichi Prefecture, which was advertising their anime, Chita Musume.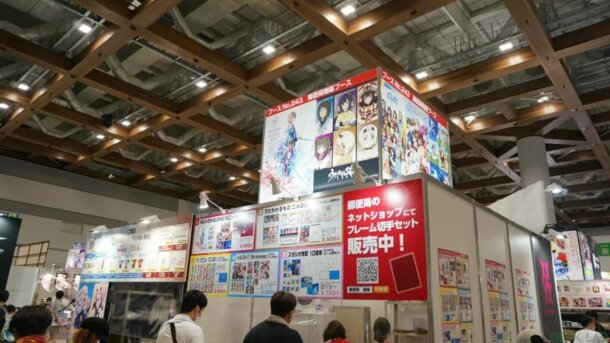 Overall, despite the typhoon and a huge downpour of rain, Comiket's first day attracted 85,000 people - just about the number of attendees predicted by the organizers of Comiket.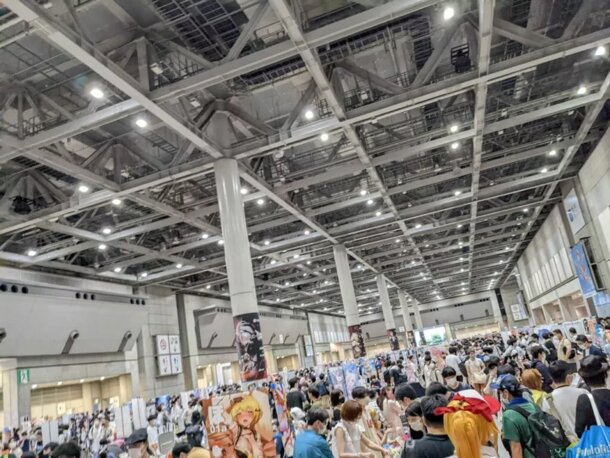 The second day mainly had doujinshi aimed towards male readers, with many famous groups like Takebouki (formed by Type-Moon's Kinoko Nasu and Takashi Takeuchi) and Hakurei Shrine participating. Some groups brought forth lines of fans that filled up more than half of the area outside the east exhibition area.
This year, doujinshi centered around two particular themes were particularly popular: VTubers (Day 1) and Uma Musume Pretty Derby. Franchises and genres like Fate and trains were also just as in demand as other years.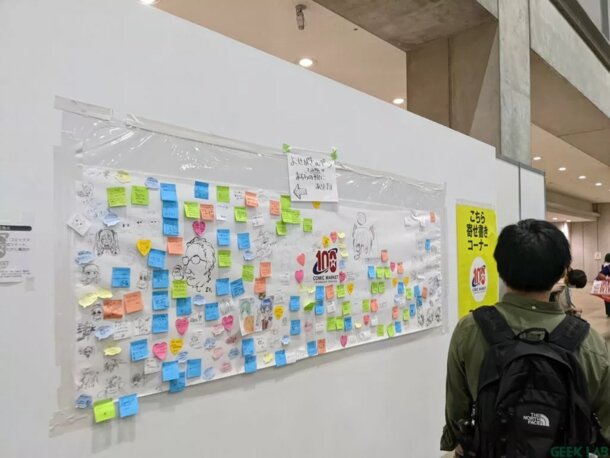 The booth featuring the celebrations for Comiket's 100th event was also well-received. As visitors had to show a ticket to be there, it didn't end up getting crowded to the point of being unable to walk, but it still saw an unprecedented amount of people for a subculture-themed event.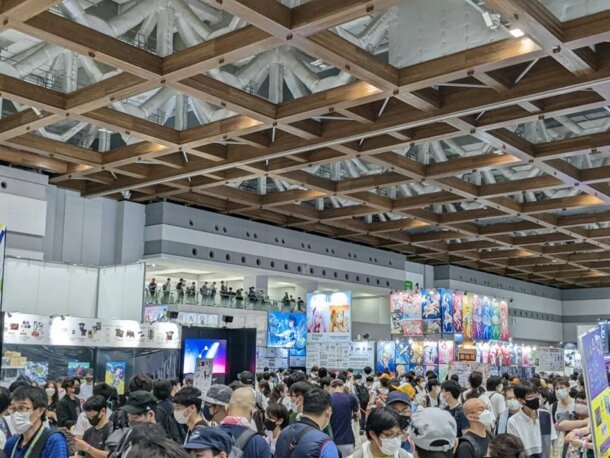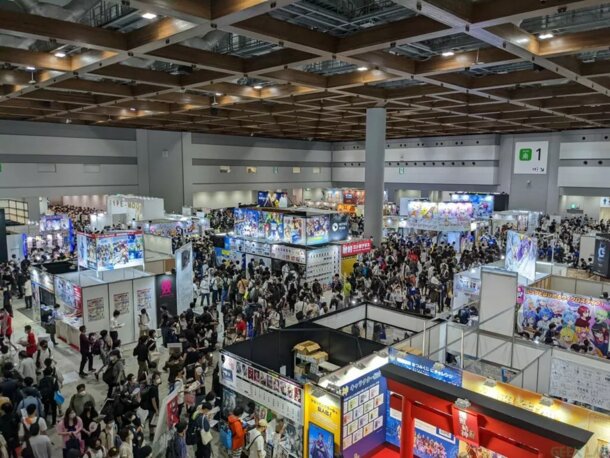 Lately, some people may say that there isn't really a reason for them to go to Comiket, as many doujinshi groups now sell their work online, and they don't look at the company booths or Comiket-only items. However, it's also undeniable that there's a sense of enjoyment that can only be experienced at Comiket. Having gone to its 100th event (also the first summer one in three years), it looks like the folks at Geek Lab were able to appreciate this once again.
Original report: Geek Lab Editorial Department
Photography: Geek Lab Editorial Department and Geek Lab representative
Produced with the cooperation of the Comic Market Committee.