G.I. JOE heroes are landing on Gunship Battle: Total Warfare today, letting players navigate the tricky warfare tactics of the hit strategy game with fan-fave characters from the Hasbro franchise. Gamers can expect to team up with members of the COBRA forces, but will the partnership be a fruitful endeavour, or will it prove to be an opportunity for sabotage?
In Gunship Battle: Total Warfare, players will team up with Cobra Commander, Baroness and Destro as COBRA commands the USS Flagg – the JOE's prestigious Nimitz Class Aircraft Carrier. The latest collab event will also add an exclusive story plus a Battle Pass showcase, special items, limited events and more. Apart from new quests, players can look forward to scoring exclusive gear as well, plus COBRA Avatars, Portrait and Nameplate Skins, a COBRA Base Skin, Equipment and so on.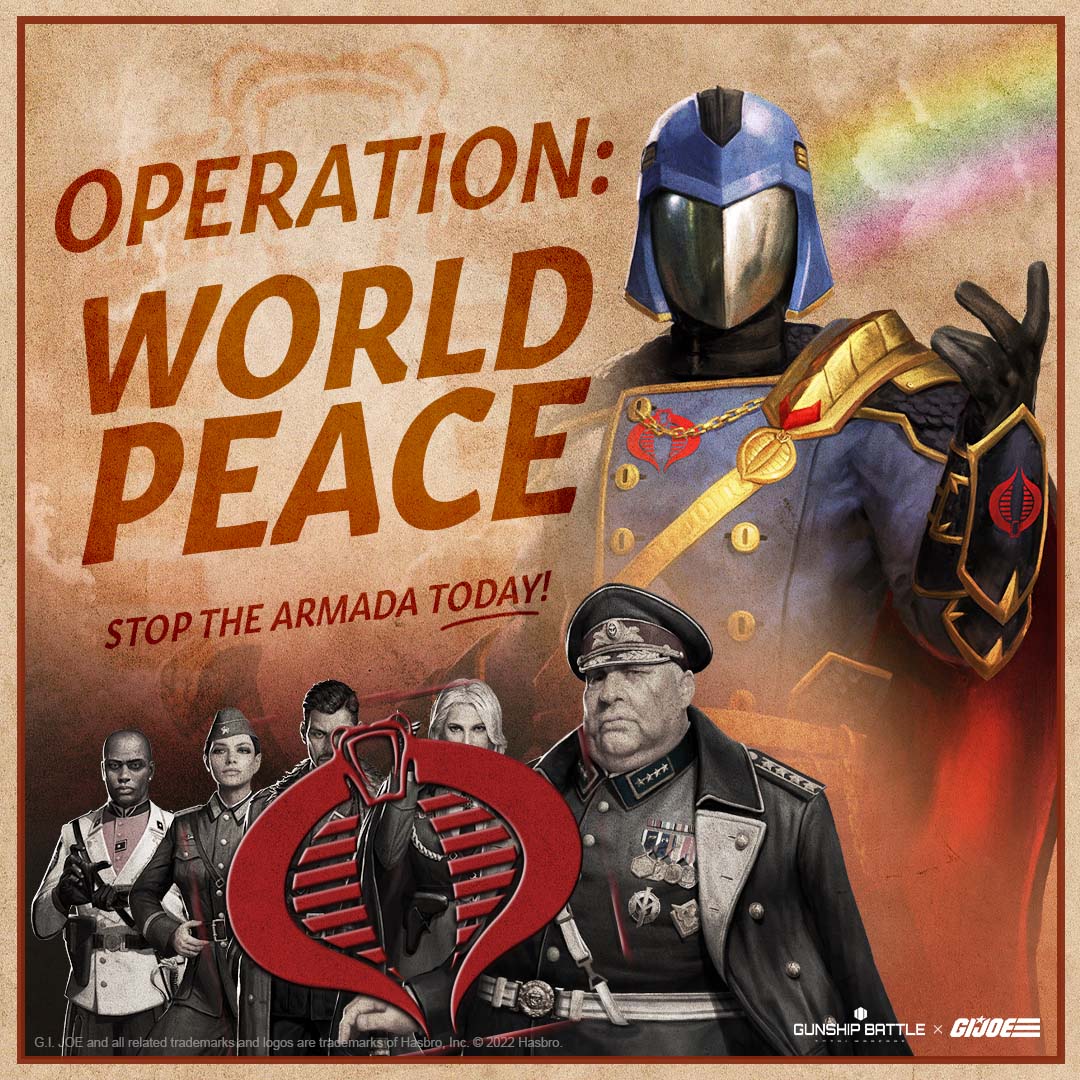 If you're ready to take the fight to your enemies over land, sea and air, you can download Gunship Battle: Total Warfare on the iOS App Store and on the Google Play Store for Android devices. It's a free-to-play game with in-app purchases. You can also join the community of followers on the official Facebook page to stay updated on all the latest developments.
Sponsored Content
This article is sponsored content written by TouchArcade and published on behalf of Joycity to promote the special G.I. Joe collaboration event in Gunship Battle: Total Warfare. For questions or comments, please email ads@toucharcade.com