Hello everyone, and welcome to the week! It's time once again for our look back at the noteworthy updates of the last seven days. Quite the mix today, friends. Quite the mix. A lot of good games with only a few of the regular faces showing up. I think it will get your mobile gaming engine going on this cold/cool/warm/hot summer/winter morning/afternoon/evening/night. Of course, you can keep an eye out for updates yourself by participating in the TouchArcade forums. This weekly summary is just here to fill you in on the things you might have missed. Let's go for it!
Asphalt 8: Airborne+, The non-Apple Arcade version of this app also got updated with some different stuff, so make sure you check it out too. But what is in this one? The new Showdown Mode, which allows you to pick up a variety of power cores on the track and use them to your advantage. There are also some new cars, one for each class. The McLaren Elva, the Porsche 911 GT1 Evolution, the Bugatti Chiron Sport 110 Ans, the Renault Alpine Celebration, and the Mazda Furai have been added. In fact, that last one should already be yours just for nabbing this update. Cool.
Dan The Man, Free It's time for another update, which when it comes to Dan the Man means it's time for another event. Join the battle and help the Geezers fight the Midas Touch before everything is gold. I know it sounds good, but there's some kind of drawback to it, I'm sure. There are new special levels, with special golden bosses to take down. There are new skins in the form of the Geezer and the golden skin, and some new rewards in the form of the usual emotes and event icons.
Disney Heroes: Battle Mode, Free Similarly predictable in its manner of updates is Disney Heroes: Battle Mode. You know when you see a new update that we're getting one or two new characters and maybe some bug fixes. And yes, that's what we've got here. One new playable character for you to add to your roster, and it's 22 from Disney and Pixar's Soul. You know, the little ghost that takes over the guy's body. That was a pretty good movie. A little weird, but I enjoyed it.
Subway Surfers Tag, Those kids… are back on the escalators! Let's go to the Mall, the latest addition to Subway Surfers Tag. It's a new area with an arcade, a slide, some escalators, and more to play on. There have also been some major adjustments to the controls, but if you happen to not like the new way it plays you are able to use the old via the Settings menu. Nice to see both that kind of response to feedback but also the willingness to give people more options.
Gear.Club Stradale, Here's another big update for Gear.Club: Stradale. There's a new competitive game mode where you choose your favorite car, head to the track to set your best time, and see how you stack up on the worldwide leaderboards. There's a new camera view from the dashboard, the ability to choose between three graphics settings, a couple of new cars, some new achievements, and more. Very solid update that offers a little bit of everything you would want, except for Spider-Mans.
Spire Blast, Taking the position of this week's obligatory free-to-play matching puzzle update despite being nothing of the sort is Spire Blast. It has twenty new levels for you to play set in the Enchanted Woods, plus some performance enhancements, little polishing tweaks, and a bevy of bug fixes. I know what you are thinking. "Come on, Shaun. This scarcely even counts as a matching puzzler, let alone a free-to-play one." The magic of tyranny is that I will be the judge of what is reasonable, and there is no tyranny like my absolute control over the Best Updates articles. YOUR OBJECTION IS… OVERRULED.
Air Twister, Arguably the finest mobile game from Yu Suzuki in this week's Best Updates, Air Twister is a game that makes the not-so-tiny SEGA fan in me squee. Is 'squee' a word now? I'm going to have to Bing that later. For now, let me tell you about the latest update to hit this cool Apple Arcade release. There's a new island available on the Adventure Map, offering up some new game modes, fresh threads, and more. You now earn Bonus Stars by beating either the main game or the arcade mode. There are a few bug fixes in here, too.
Baba Is You, $4.99 Baba Is Expanding. This update adds a bunch of new levels. Like, a ton. You get the New Adventures, which has 150 new levels to play. There's also the Museum level pack, which holds 80 levels that were originally cut or went unused, and some of them even have developer commentary. If that's not enough there are even some new secret levels to find in the base game. More than 200 new levels to play? Oh yeah, that's a coveted UMMSotW award in my books.
Genshin Impact - Sumeru Debut, Free Here's the big version 3.0 update for Genshin Impact, and it's got a lot of new stuff to dig into. The update's name is The Morn a Thousand Roses Brings, which is pretty, pretty fancy. There's a new area named Sumeru, some new characters named Tighnari, Collei, and Dori, a new mechanic in the form of Dendro Elemental Reactions, a new event named Graven Innocence, a new story quest to play, a new weapon called Hunter's Path, and a couple of new bosses that go by the names Electro Regisvine and Jadeplume Terrorshroom. Phew, that's a hefty sack of goodies. Have fun working through it all!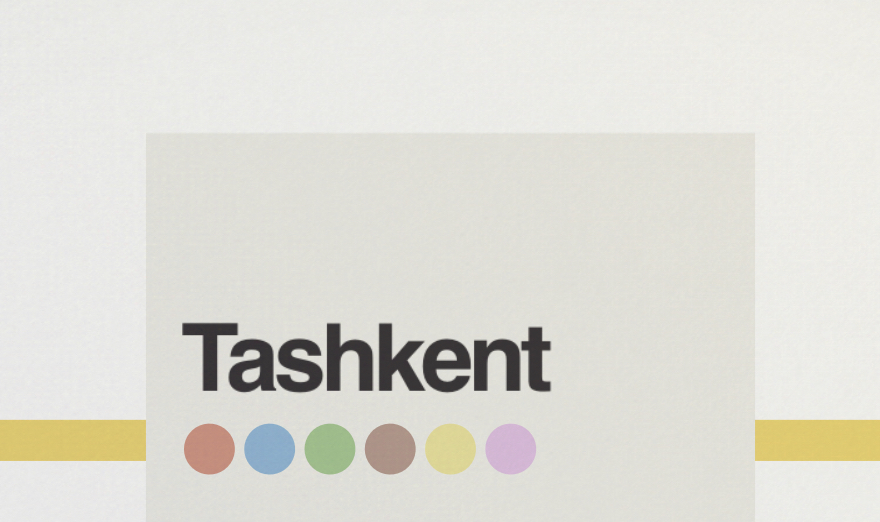 Mini Metro, $3.99 And we'll end things up with a noteworthy update to the excellent Mini Metro. This one adds a brand new map based on Uzbekistan's capital city of Tashkent. Between the Chatkal mountains and Chirchiq river, you'll have some challenging geographical features to work around. This update also adds histograms to the leaderboards, allowing you to see more information about how you rank against other players. Toss in some of those tasty bug fixes and performance improvements and you've got an excellent way to close out our article this week.
That about wraps it up for last week's significant updates. I'm sure I've missed some, though, so please feel free to comment below and let everyone know if you think something should be mentioned. As usual, major updates will likely get their own news stories throughout this week, and I'll be back next Monday to summarize and fill in the blanks. Have a great week!