Hello gentle readers, and welcome to the SwitchArcade Round-Up for July 20th, 2022. In today's article, we've got two more reviews for you to enjoy. Tin Man's Table of Tales: The Crooked Crown and Assemble Entertainment and Tiny Roar's XEL get evaluated, and one of them comes out alive. But which? We've also got some news to look at, plus a few new release summaries for you to read. After that, it's the sales lists. The glorious sales lists. They're a little small today, but we have them anyway. Let's get to business!
News
The First 'Mario Strikers: Battle League' Update is Incoming
The latest in something of a pattern for recent Mario-themed sports games, Mario Strikers: Battle League is a great game with too little meat on its bones. As with those other games, there are free updates planned to help with that problem. The first will be hitting tomorrow, and it adds one character that fans were shocked was left out of the initial line-up: Daisy. It also adds Shy Guy, a new Knight gear set, and a new Desert Ruin stadium. Nintendo has confirmed that at least two more updates will be arriving for the game this year, adding more characters and other content.
Reviews & Mini-Views
Table of Tales: The Crooked Crown ($19.99)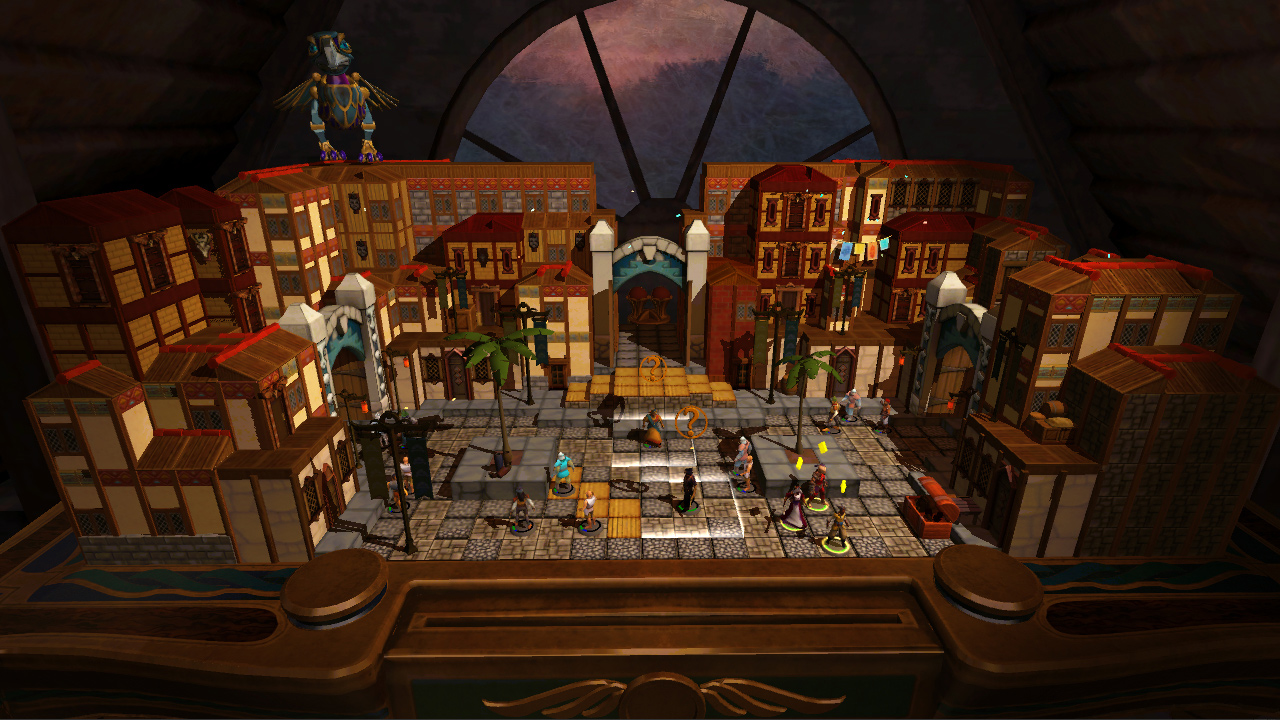 I suppose the main thing I can say about Table of Tales: The Crooked Crown is that it is a game that does a great job of realizing its pitch. It invites you to sit at a table for a good old-fashioned tabletop RPG session, complete with dice rolls, skill checks, strategic combat, and a dungeon master describing everything as it happens. The table you're playing at has a bit of magic to it, so you don't have to rely on your imagination to conjure up the various scenes. This is a port of a VR game, and this Switch version unfortunately doesn't have that trick up its sleeve. Still, there's enough magic in the presentation here that you won't mind too much.
You'll guide four scoundrels on a bit of a wild adventure that starts off at sea in the middle of a mutiny and only goes south from there. As the story is spun by our dungeon master, a mechanical bird named Arbitrix, you'll have to make choices, engage in combat, and assign your characters to different actions in order to shape the outcome of the tale. Each character has their strengths and weaknesses, and in a rare turn for an RPG, that matters just as much outside of battle as in it. Depending on the approach you take and your success in seeing your choices through, things can progress in a variety of ways.
When combat occurs, you'll find it rather familiar in form. It's a grid-based, turn-based tactical system. A very straightforward one, but not without its charms. Each character has a certain number of action points on their turn for moving and taking actions, which are represented by cards. Everything does what it says it will do, and you don't have to worry about random elements. You can make this combat as easy or hard as you want it to be via a handy difficulty setting with four options. This isn't Tin Man's first rodeo by any means, and it's all very competently done. That said, the parts of this game I enjoyed most were outside of combat.
You truly do have a lot of flexibility in how you want to approach situations, and if you have the right person for the job and get lucky with your dice rolls, you'll almost never need to fight unless you want to. That makes the game a lot of fun to replay, just to see what else can happen when you take a different approach. Tin Man Games has a lot of experience in telling branching narratives, and it flexes that in Table of Tales. The overall plot may not be one of the developer's best, but exploring it is a delight.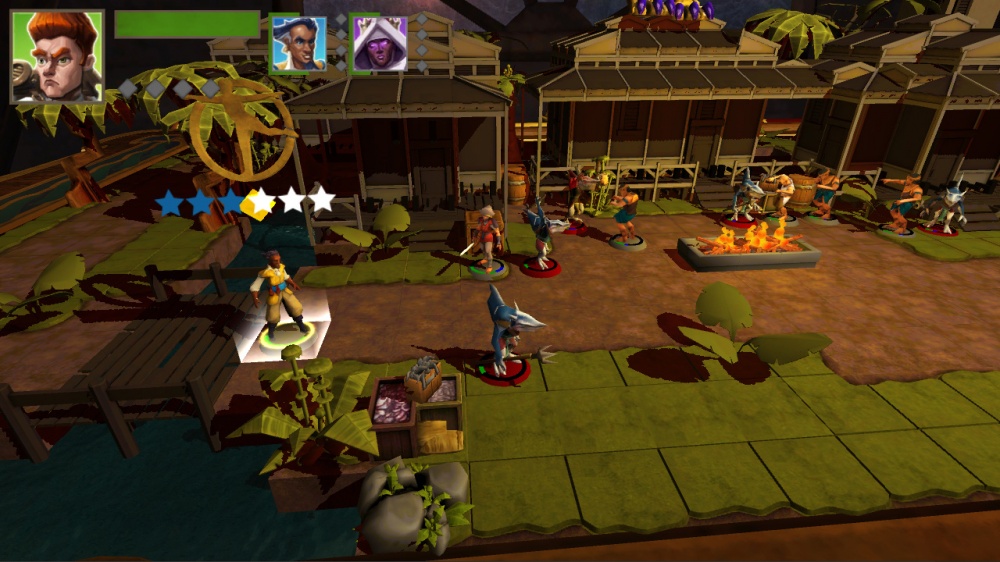 Table of Tales: The Crooked Crown offers exactly what it appears to: a cozy little single-player tabletop RPG experience. While there is certainly a lot of shine in the way it looks, sounds, and moves, the heart of the game is simply that thing that Tin Man Games has been giving us for well over ten years now. It's an interesting branching narrative where you feel a true sense of agency in the outcome, spiced with a proper sense of danger to keep you on your toes. If you're a fan of Tin Man's previous work or simply like the sound of this game's premise, you're likely to have a good time here.
SwitchArcade Score: 4/5
XEL ($18.99)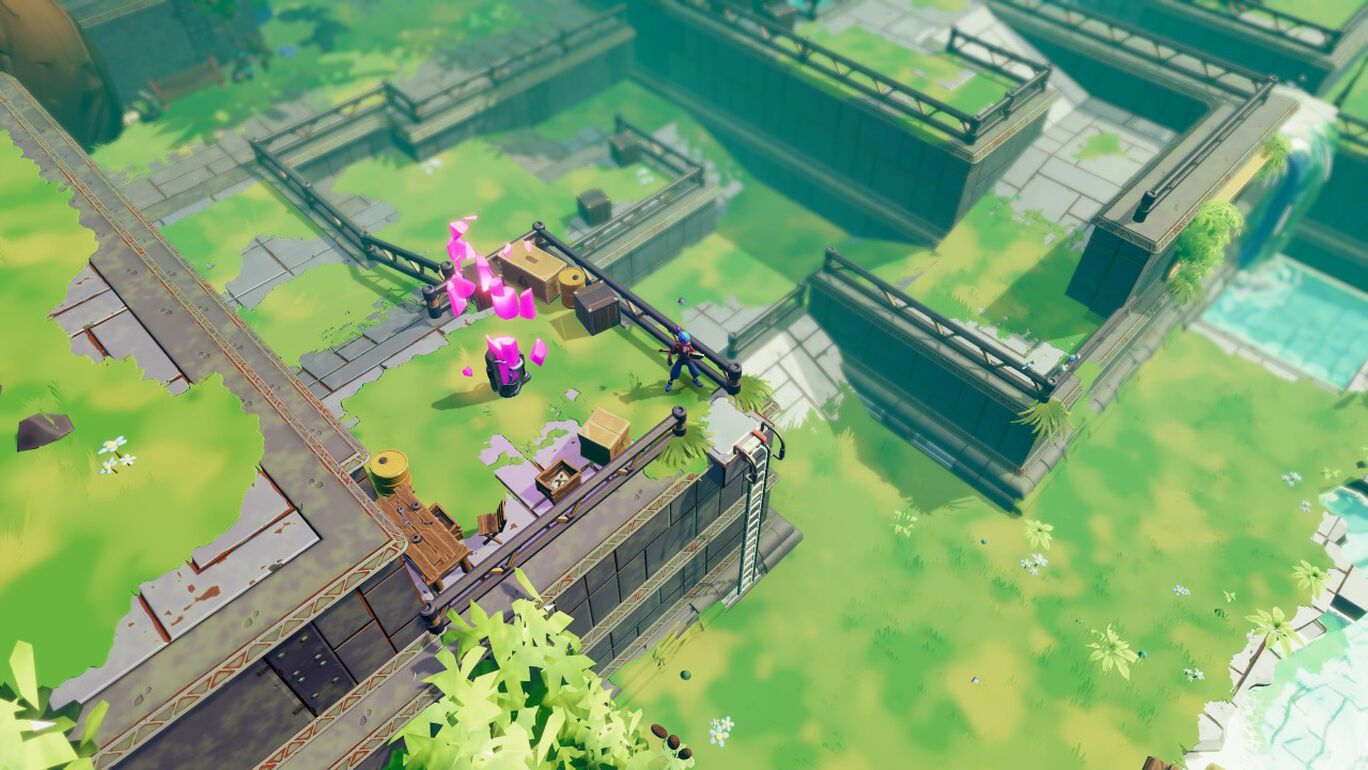 My first impression of XEL was that the camera is pulled out way too far. The game is set up like a Zelda-style action-adventure, but your character is positively tiny on the screen along with any and all details. Sometimes it makes the game more difficult to play, and I'm not sure why it is like that. My second impression of XEL was that it felt reasonably good to play once you got into it. Nothing too great, and certainly short on new ideas, but it checks off the action-adventure boxes well enough. There's a cool time slip mechanic here where you can mess with things in the past to affect the present, and it gets used in clever ways.
My third impression of XEL, and unfortunately perhaps the most decisive one, is that this game has a lot of technical issues. The framerate has problems, textures load in too late, there's some odd stuttering at times, and there are a lot of bugs. Sometimes I got stuck in things. Sometimes a piece of architecture loaded in too late and I fell off the screen. It's a bummer, especially since you can lose progress if it's been a bit since the last save point. It takes what is a serviceable game of this sort and drags it down.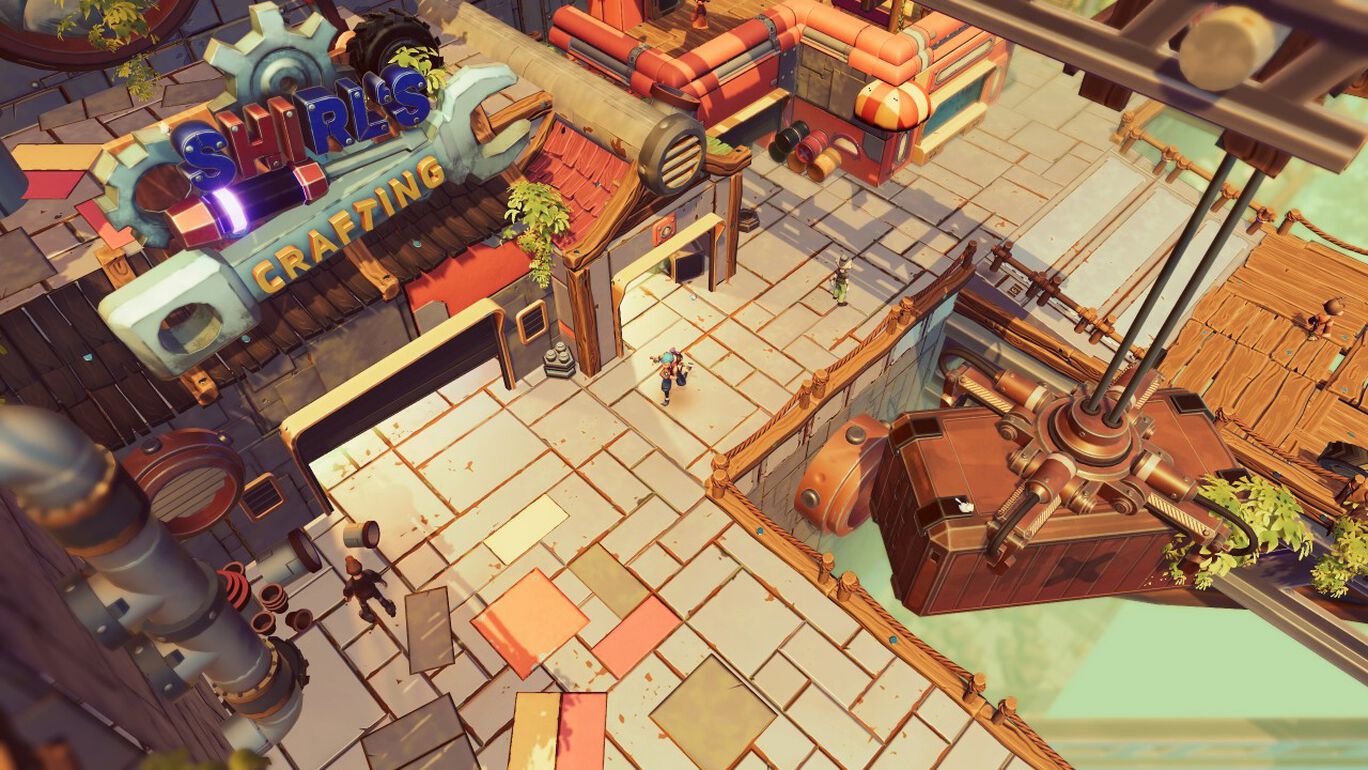 Every time I found myself having a bit of fun with XEL, something would happen to ruin it. A weird bug here, a tiny hard-to-spot thing there, or just some vexing performance issues. Without those problems, I'd give the game a mild recommendation to action-adventure fans. With them, it's hard to be very positive about it at all. There are so many great games of this sort on the Switch that it's hard to muster much enthusiasm for a merely decent one, let alone one that trips over its own feet so often.
SwitchArcade Score: 2.5/5
New Releases
Bunny Must Die! Chelsea and the 7 Devils ($14.99)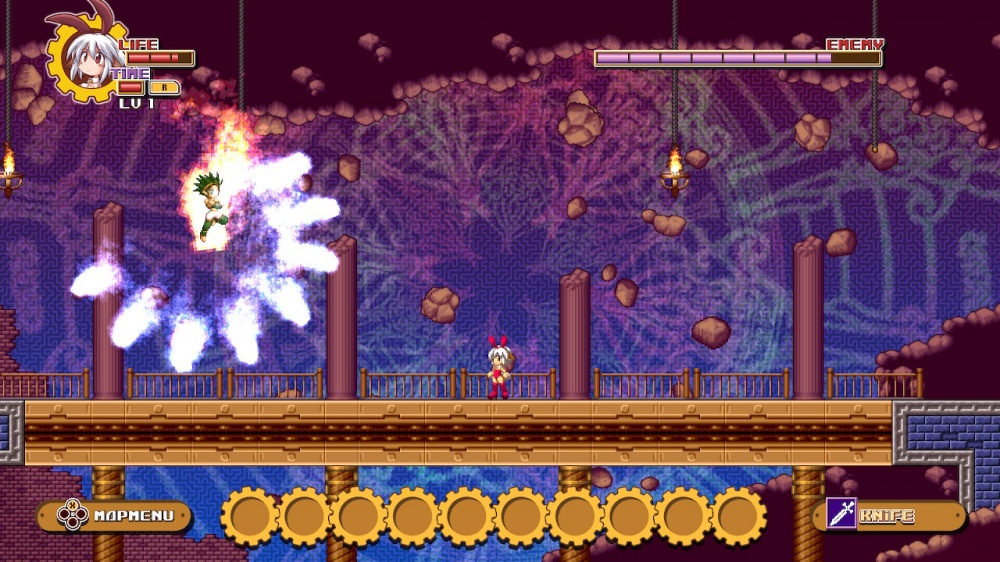 This is an improved version of the cult favorite Japanese indie Metroidvania by Platine Dispositif, which first released on Windows something like fifteen years ago. That makes this game positively ancient in terms of indie Metroidvanias, predating the even big indie boom of the Wii/360/PS3 generation. It's something to keep in mind if you choose to pick this up, because this game has a lot of rough edges and quirks when compared to modern examples of the genre. It's also very silly and parody-minded, but by and large the targets of its jokes aren't exactly in the spotlight anymore. I'm still happy to see it show up on the Switch as it is a fun (albeit completely aggravating) game and an important part of the history of this genre in the indie space.
Redout 2 ($29.99)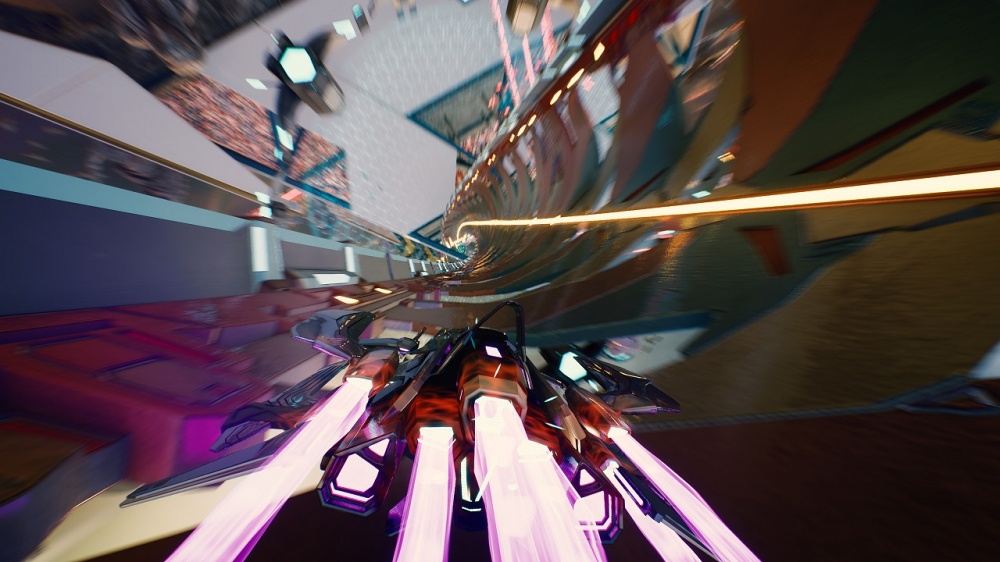 In the absence of F-Zero and Wipeout, a lot of smaller developers and publishers have tried to fill the zero-gravity racer gap. One of the more successful games was Redout, and after a brief last minute delay, Switch owners can now play the sequel on their console of choice. The benefit of this delay is that we can take a peek at how the game was received on other platforms, giving us at least an idea of how the core game is. And by the looks of it, the verdict is that it is decent but not amazing. Provided the port to the Switch doesn't have any major issues, that may be enough for fans of this specific, highly-neglected sub-genre.
Seduction: A Monk's Fate ($7.99)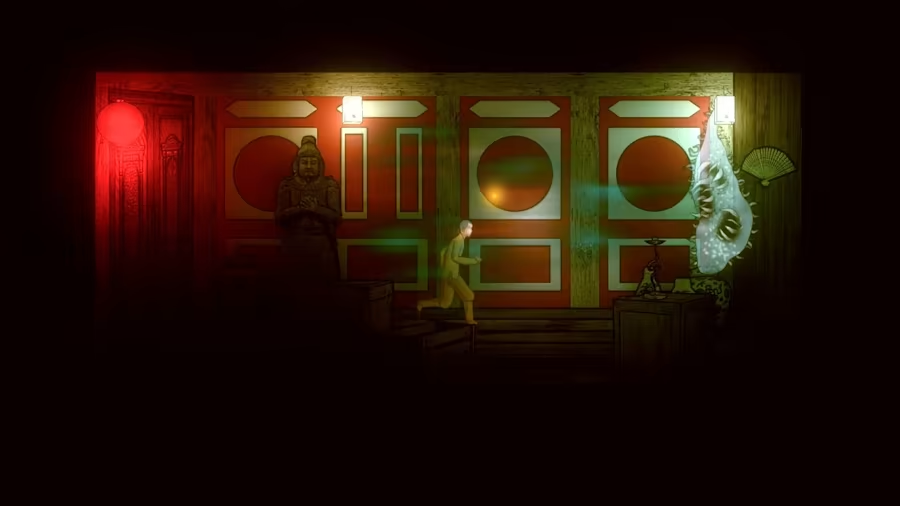 A 2D horror adventure game, it follows a monk named Lee who enters the dark realm to save the soul of a woman named Mei. There are lots of puzzles to solve in the dark realm for some reason, and most of them require applying the right item to the problem. The game seems to have gotten a mixed reaction from players on other platforms, so we'll have to see if Switch fans take to it any better.
Sales
(North American eShop, US Prices)
All I can really do with that list of new sales is gesture wildly at Into the Breach. It's a great game, it just got a cool update, and if you don't already own it you should. I don't have much to say about the rest, and that includes the outbox. Do take a look yourself, however. You never know when you might find a new favorite.
Select New Games on Sale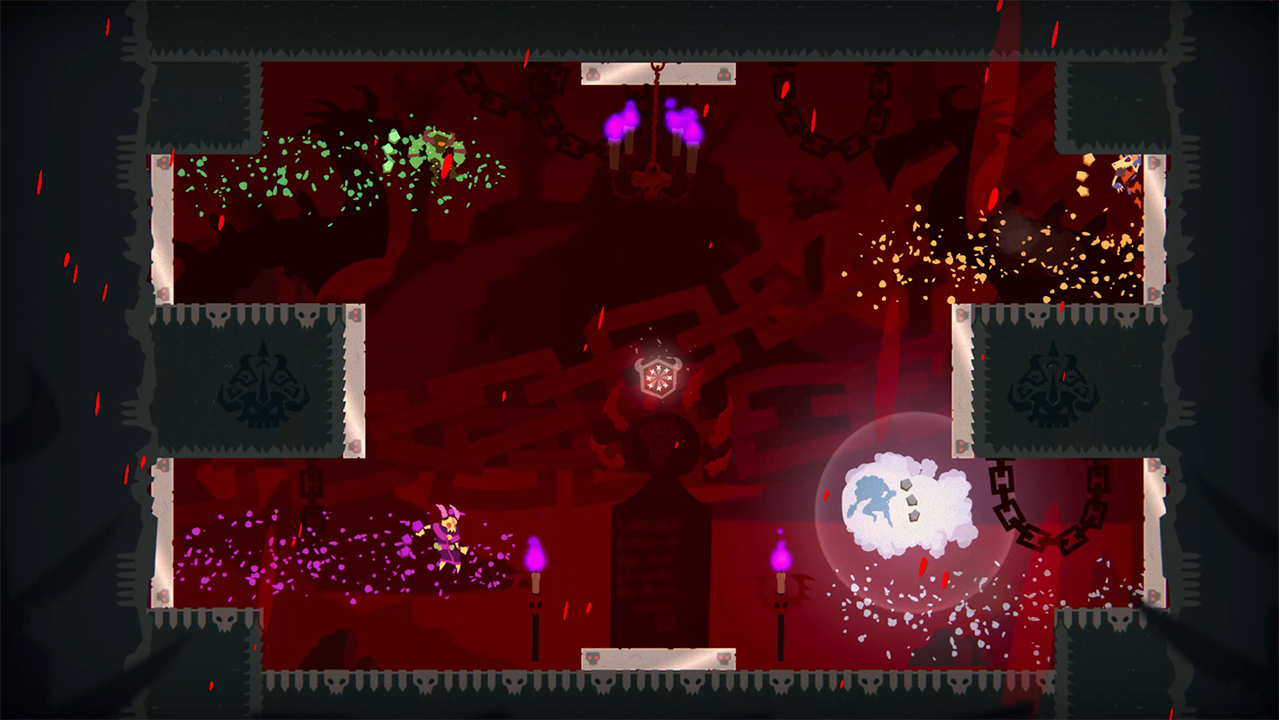 Elemetals: Death Metal Death Match ($1.99 from $12.99 until 7/26)
Nirvana ($1.99 from $6.99 until 7/26)
Pendula Swing: Complete Journey ($1.99 from $9.99 until 7/26)
Boreal Tenebrae ($1.99 from $6.99 until 7/26)
Under Leaves ($1.99 from $12.99 until 7/26)
Bit Orchard: Animal Valley ($1.99 from $6.99 until 7/26)
Into the Breach ($10.04 from $14.99 until 7/27)
Stellar Interface ($1.99 from $12.99 until 8/1)
Pinball Lockdown ($1.99 from $5.99 until 8/9)
Pinball Freedom ($2.99 from $9.99 until 8/9)
Speed Truck Racing ($1.99 from $9.99 until 8/9)
Formula Retro Racing ($4.99 from $14.99 until 8/9)
Space Ribbon ($1.99 from $4.99 until 8/9)
Croc's World 3 ($1.99 from $4.99 until 8/9)
Jurassic Pinball ($1.99 from $2.99 until 8/9)
World Soccer Pinball ($1.99 from $2.99 until 8/9)
Touchdown Pinball ($1.99 from $2.99 until 8/9)
Horror Pinball Bundle ($2.69 from $8.99 until 8/9)
Sales Ending Tomorrow, Thursday, July 21st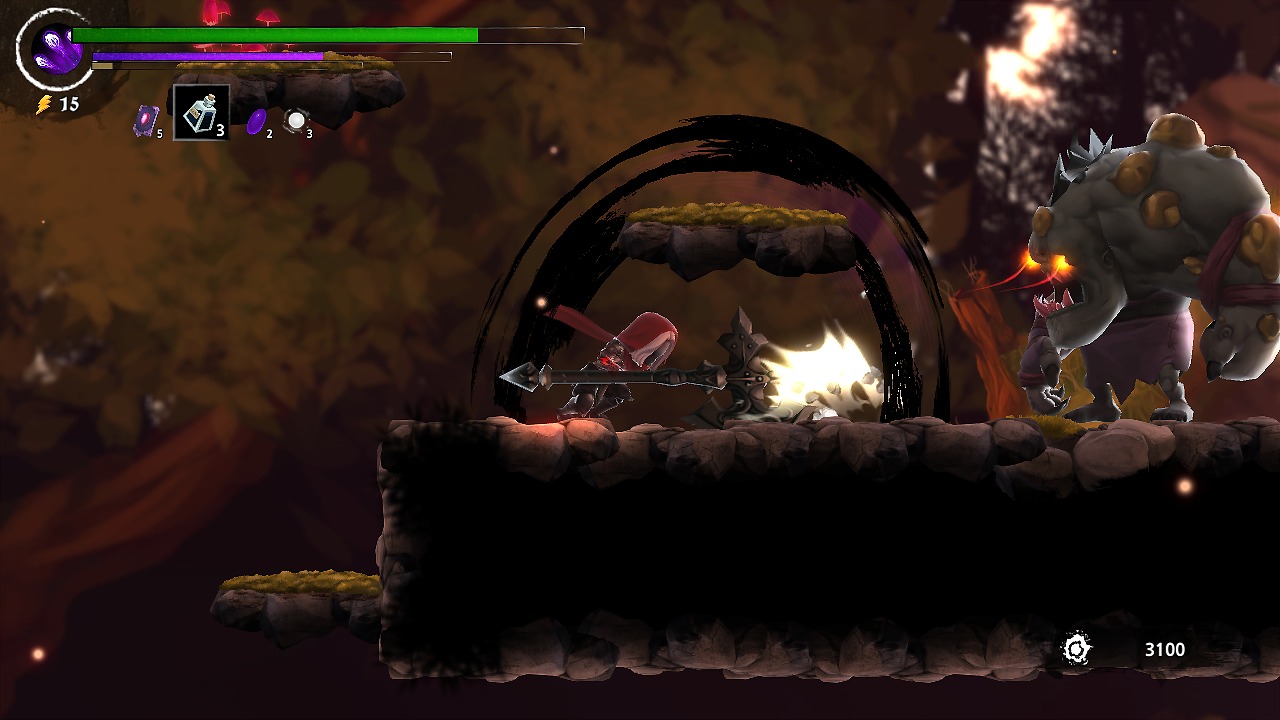 3000th Duel ($5.24 from $14.99 until 7/21)
Ambition: A Minuet in Power ($14.99 from $19.99 until 7/21)
Axiom Verge ($9.99 from $19.99 until 7/21)
Beasts of Maravilla Island ($4.99 from $9.99 until 7/21)
Black Wolf ($2.49 from $2.99 until 7/21)
Bleed ($1.99 from $11.99 until 7/21)
Bleed 2 ($2.24 from $14.99 until 7/21)
Brave Dungeon + Dark Witch Story ($4.49 from $8.99 until 7/21)
Dark Minute: Kira's Adventure ($8.99 from $9.99 until 7/21)
Eternal Radiance ($13.99 from $19.99 until 7/21)
Freshly Frosted ($8.97 from $9.99 until 7/21)
Goetia 2 ($6.69 from $9.99 until 7/21)
Hyper Drone X ($2.57 from $8.59 until 7/21)
I Love Finding Cats! ($4.99 from $9.99 until 7/21)
I Love Finding Pups! ($4.99 from $9.99 until 7/21)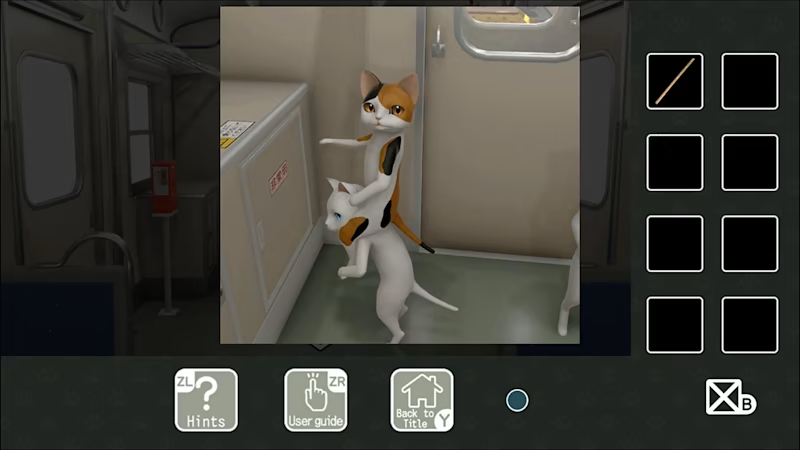 Japanese Nekosama Escape Local Train ($4.99 from $9.99 until 7/21)
Jewel Match Solitaire: Winterscapes ($4.99 from $9.99 until 7/21)
Mario + Rabbids: Kingdom Battle ($9.99 from $59.99 until 7/21)
Mary Kay Andrews The Fixer Upper ($1.99 from $9.99 until 7/21)
Monobot ($8.44 from $12.99 until 7/21)
Our After-School Playzone ($3.81 from $12.72 until 7/21)
Our Ninja World ($3.81 from $12.72 until 7/21)
Our Summer Festival ($3.81 from $12.72 until 7/21)
Rattyvity Lab ($1.99 from $2.49 until 7/21)
Sunless Sea: Zubmariner Edition ($5.99 from $19.99 until 7/21)
The Centennial Case: Shijima Story ($34.99 from $49.99 until 7/21)
The Legend of Dark Witch ($3.49 from $6.99 until 7/21)
The Procession to Calvary ($8.99 from $14.99 until 7/21)
UFS League ($2.99 from $9.99 until 7/21)
Work It Out! Job Challenge ($3.81 from $12.72 until 7/21)
That's all for today, friends. We'll be back tomorrow with a big batch of Thursday releases. Games like Capcom Arcade 2nd Stadium, River City Saga: Three Kingdoms, Coromon, and more will be arriving, and we'll have summaries of all of them as usual. There will also be some sales to look at, and perhaps even some news if anything big goes down. I hope you all have a wonderful Wednesday, and as always, thanks for reading!