Hello gentle readers, and welcome to the SwitchArcade Round-Up for July 13th, 2022. In today's article, we've got another pair of reviews for you. I check out the latest from CyGames, Little Noah: Scion of Paradise, and our pal Mikhail's got a short review of Birushana: Rising Flower of Genpei from the folks at Idea Factory. There's a bit of news about a new Kirby game, a single new release to look at, and the latest lists of new and expiring sales. Let's get to it!
News
'Kirby's Dream Buffet' Announced for Summer Release
Kirby's anniversary continues, and here's yet another new game for the Pink Puffball. Kirby's Dream Buffet is a four-player race game of sorts where you have to navigate courses while eating as many strawberries as possible in order to plump up and give yourself the edge in the final showdown. It's apparently download-only, so it's likely not going to cost an arm and a leg to play. Currently it's scheduled for a Summer 2022 release, which covers anywhere from now until September 20th if we use a strict definition.
Reviews & Mini-Views
Little Noah: Scion of Paradise ($14.99)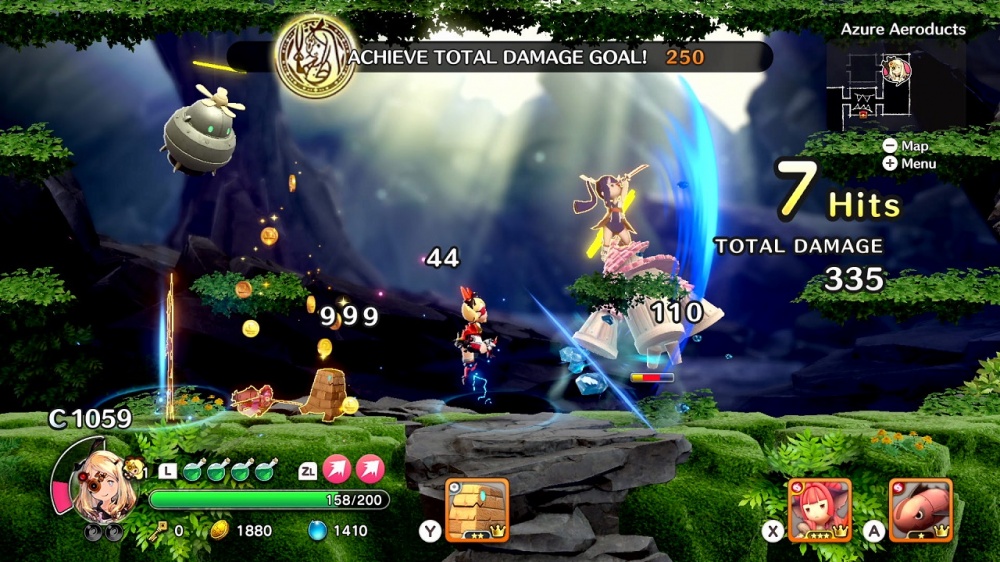 I'll admit right away that I took a punt on this just because it's using the Little Noah/Battle Champs IP in a very unexpected way. Battle Champs was a well-made game with wonderful art and music, but the extremely stiff competition meant it never really had much of a chance of success. It was a shame to see the setting it built vanish into the aether when the game's service was ended, so seeing those characters crop up in a new game whose fate isn't tied to the whims of the free-to-play mobile market was a pleasant surprise. One that I felt the need to investigate.
Little Noah: Scion of Paradise was apparently inspired by Dead Cells, and it does indeed have a broadly similar framework to it. It's a side-scrolling action-platformer roguelite where you guide the titular Noah through procedurally generated dungeons, battling enemies and collecting gear and other upgrades as you go. Every few stages, you'll face off against a boss. Should you fall in battle, you'll be stripped of all the goodies you picked up and sent back to Noah's airship with some mana in your pockets for your trouble. That mana can be used to repair various things on the airship, which results in permanent upgrades you can carry into your next run.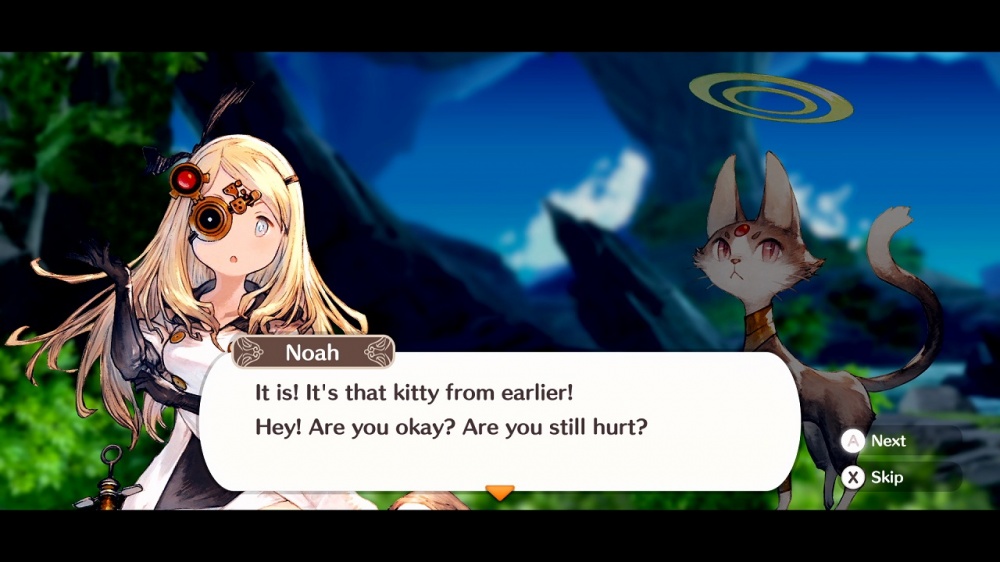 The Champs were a big part of Battle Champs, and they occupy a similarly important role in Little Noah. Our heroine, with few exceptions, will not directly lay her hands on the enemies. Instead, Champs known as Liliputs will move along with her and attack on her behalf. Each Liliput's attack manifests in its own way, with more powerful ones giving you access to cooler moves and special abilities. Despite how it's set up within the narrative, it mostly works out the same as any other action game in practice. You hit the button, a Liliput attacks. Hit it again and the next one will go. Noah also has access to a few other abilities like a dash, an attack that sends her flying towards her foe, and a super move that makes her grow and deal a heavily-damaging combo.
The dungeons are a series of interconnected rooms, and those rooms can have gimmicks beyond simply throwing some enemies at you. There are shops, treasure rooms with platforming challenges, rooms where you get new accessories or Liliputs, special challenge rooms where you have to beat the enemies under specific conditions, enemy lairs with extra-tough foes, and more. The layouts never get very complex and you'll start to recognize chunks pretty quickly, but it doesn't hurt the challenge or fun much. You can also zip around to any rooms you've been to before, allowing you to quickly backtrack if you need to hit the shop or have found a key to use on a chest you had to pass on before.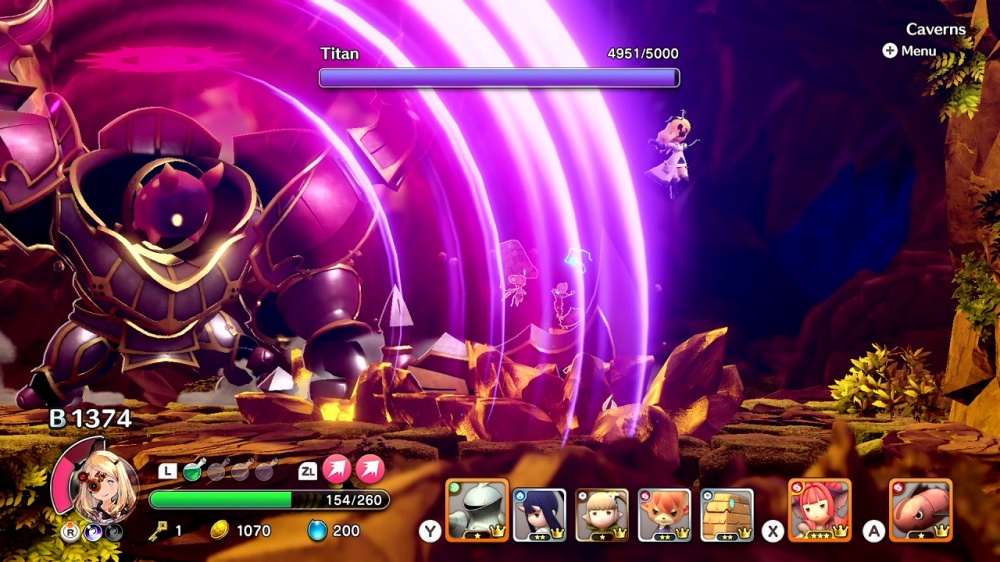 Little Noah: Scion of Paradise is a surprisingly fun take on the side-scrolling roguelite genre, with plenty of personality courtesy of its charming character designs and solid gameplay mechanics that are perhaps a little easier to come to grips with than those found in some of its peers. While I wouldn't consider it among the best in its category, it's a very well-made game that is worth playing if you've enjoyed games like Dead Cells or Rogue Legacy.
SwitchArcade Score: 4.5/5
Birushana: Rising Flower of Genpei ($49.99)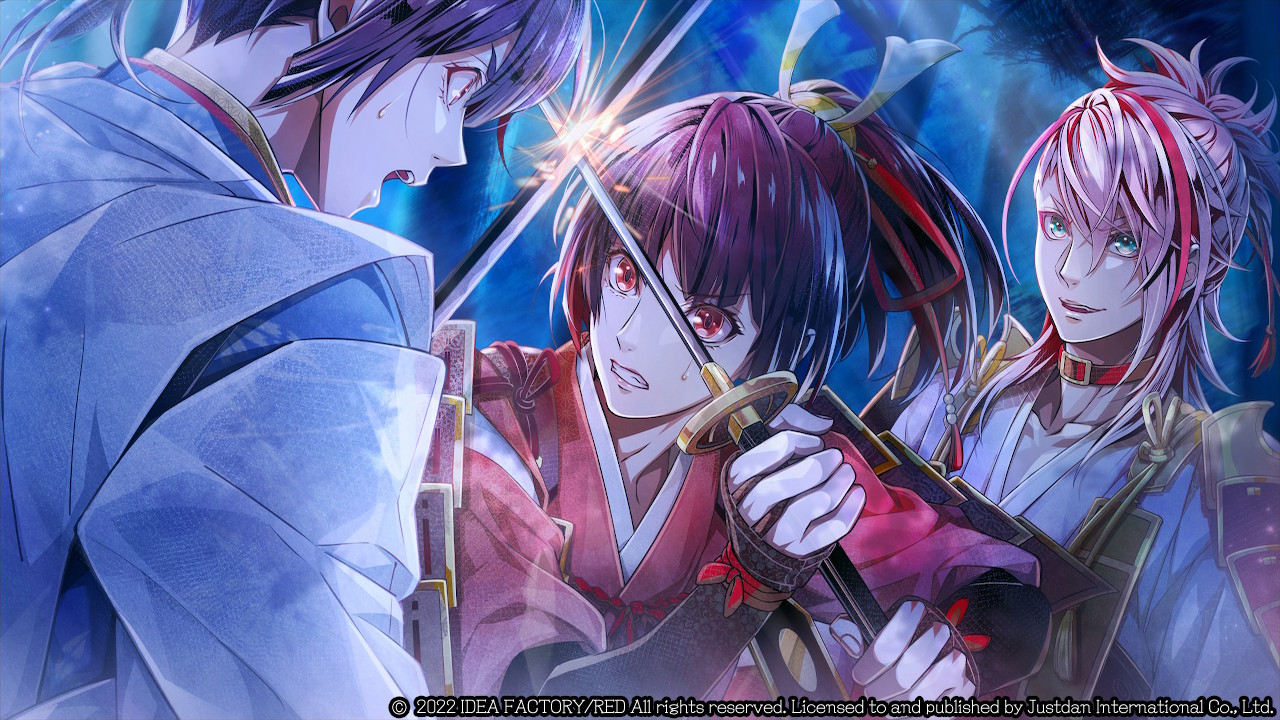 Over the years, I've found myself less interested in otome games with historical settings, but I'm always interested in trying a new one to see how that specific aspect is handled in the story. Idea Factory International and Otomate are back with another otome localization from Otomate with Birushana: Rising Flower of Genpei. Otomate is one of the best visual novel developers out there, and it is always interesting to see how the developer adapts the theme into interfaces and animations in these games to make each entry feel fresh.
With Birushana: Rising Flower of Genpei, the story is set fifteen years after the Heiji Rebellion. Shanao is the youngest heir to the Genji name. She was raised as a boy due to how things seemingly were in the time period, and she is the last hope to overthrow the Heike as a military strategist who excels in combat. Shanao's backstory and character development is a highlight of Birushana. The way the love interests develop and how the game visualizes your progress with each decision is also very nice. The character portraits and interface are both gorgeous as well.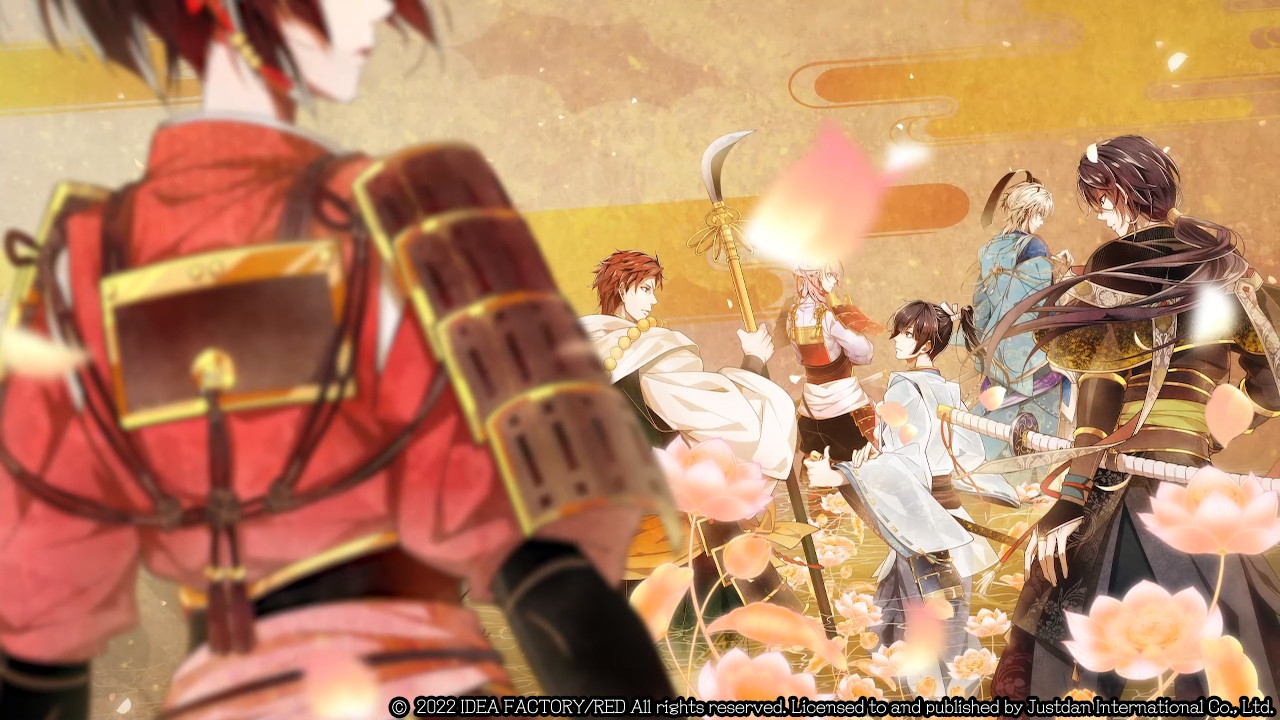 Despite initially not feeling like I'd care much for the setting, I enjoyed most of my time with Birushana: Rising Flower of Genpei on Nintendo Switch. It is repetitive with how some aspects play out in different routes, but is worth playing if you're looking for something with a historical setting like this. One thing is certain. I'm hoping Idea Factory International continues to localize more otome games because the subgenre of visual novels definitely seems to be doing great on Switch after some uncertainty after the end of the PS Vita. –Mikhail Madnani
SwitchArcade Score: 4/5
New Releases
Rayland ($4.99)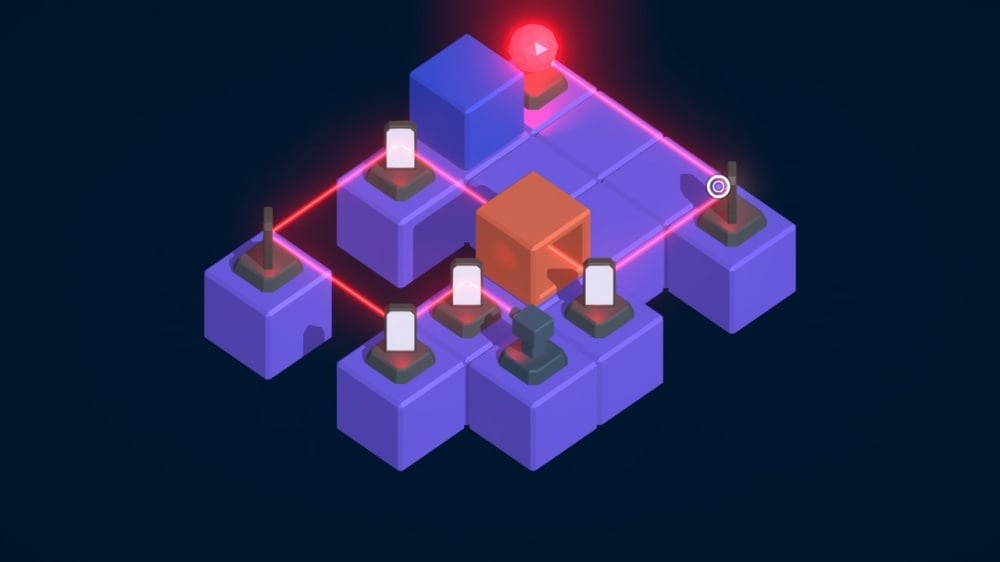 This is not, as you may have mistakenly guessed, a game about a theme park full of famous Rays. Instead, it's one of those deals where you have to use mirrors to reflect a ray of light so that it reaches the target. You've probably seen puzzles like these before, and the only real unusual element here is the isometric angle. Seems good enough for what it is, so it's really down to whether or not you want another one of these kinds of games.
Sales
(North American eShop, US Prices)
Not too much to look at today, but the serviceable remake of Alex Kidd is at its lowest price yet. So is Monster Harvest, if you're interested in that one. Pickings are a bit slim otherwise, but check out those lists and see if anything grabs you.
Select New Games on Sale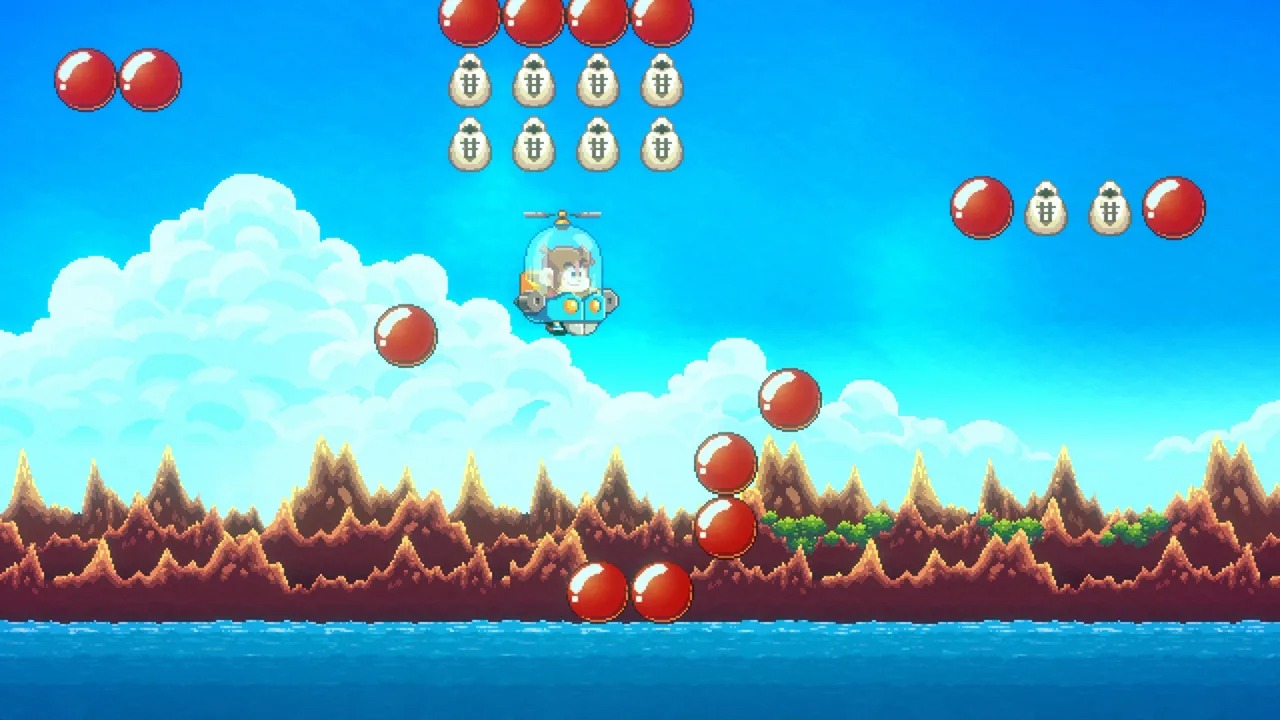 Alex Kidd in Miracle World DX ($6.99 from $19.99 until 7/26)
Solo: Islands of the Heart ($2.99 from $19.99 until 7/26)
Vaporum ($6.24 from $24.99 until 7/26)
Ponpu ($5.99 from $14.99 until 7/26)
Mainlining ($2.24 from $14.99 until 7/26)
Aria Chronicle ($31.06 from $39.83 until 7/26)
Monster Harvest ($6.99 from $19.99 until 7/26)
Sparklite ($6.24 from $24.99 until 7/26)
The Long Reach ($2.24 from $14.99 until 7/26)
The Walking Vegetables RE ($2.59 from $12.99 until 7/26)
UNBOX: Newbie's Adventure ($4.49 from $29.99 until 7/26)
The Lightbringer ($7.49 from $14.99 until 7/26)
Nova-111 ($4.99 from $9.99 until 8/2)
Super Soccer Blast US vs EU ($4.99 from $9.99 until 8/2)
Super Sports Blast ($7.49 from $24.99 until 8/2)
Sales Ending Tomorrow, Thursday, July 14th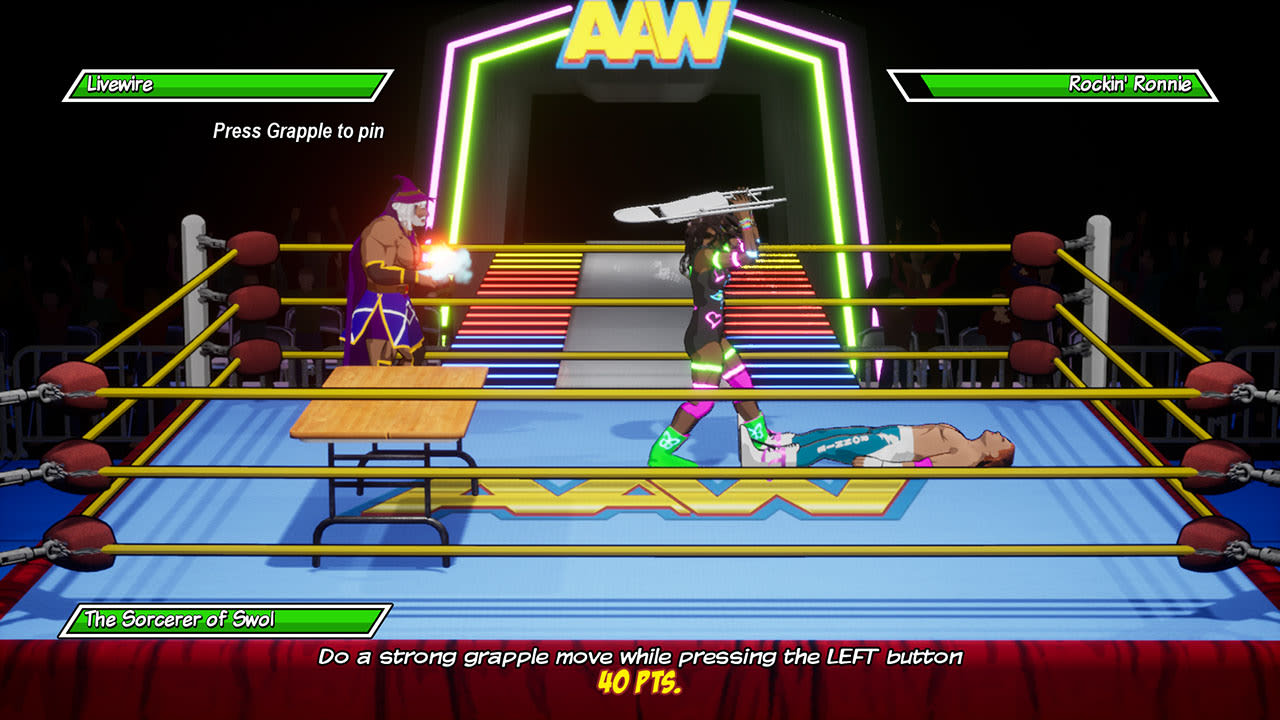 Action Arcade Wrestling ($8.99 from $14.99 until 7/14)
Dead or School ($9.89 from $29.99 until 7/14)
Depth of Extinction ($4.34 from $14.99 until 7/14)
Descenders ($9.99 from $24.99 until 7/14)
Galacticon ($2.99 from $4.99 until 7/14)
Hypnospace Outlaw ($6.99 from $19.99 until 7/14)
Nowhere Prophet ($6.24 from $24.99 until 7/14)
Pascal's Wager: Definitive Edition ($17.99 from $19.99 until 7/14)
Sakura Spirit ($7.99 from $9.99 until 7/14)
That's all for today, friends. Tomorrow is Thursday, and there is an absolute onslaught of new games coming. I'm fairly sure there are over twenty, in fact. Many of them highly dubious, but some decent ones in the lot as well. We'll have summaries of all of them, along with whatever sales come in the next day. I hope you all have a wonderful Wednesday, and as always, thanks for reading!