Hello gentle readers, and welcome to the SwitchArcade Round-Up for July 12th, 2022. In today's article, we start things off with a couple of reviews. I've got a short one of Forklift Extreme for you, while our pal Mikhail has a beefier look at the shoot-em-up Horgihugh and Friends. After that, it's new release time. The big title today is Time on Frog Island, but there are a few other interesting games in the bunch. We finish things up in the usual manner, with a look at some of the significant new and expiring sales of the day. Let's go!
Reviews & Mini-Views
Forklift Extreme ($9.99)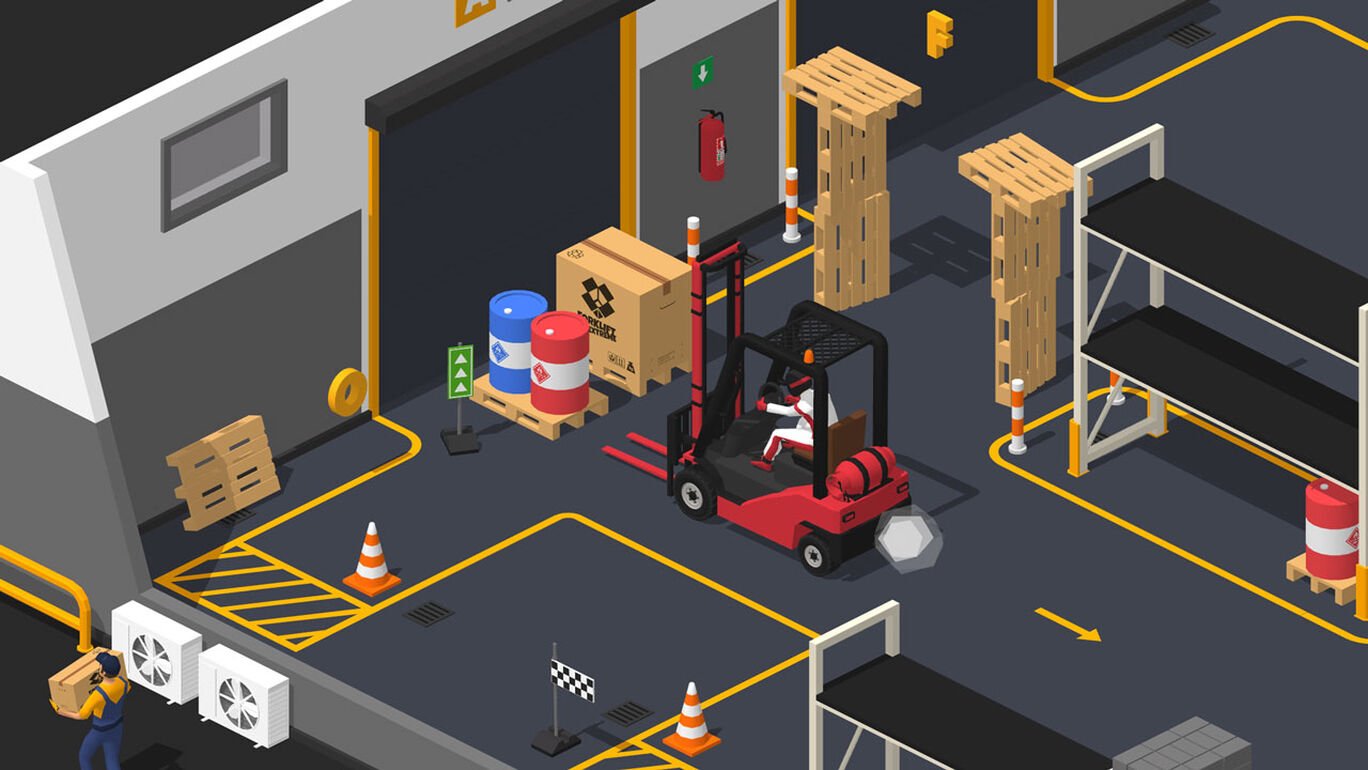 This game is interested in one thing: forklifts. If you are into that, then you'll probably be happy with it. If you are not into that, you will not be convinced by Forklift Extreme. While multiple views are on offer, you'll primarily be playing from an angled overhead perspective. Generally speaking, your goal is going to be to move certain things from one place to another using your forklift, all while avoiding damaging objects. There are additional goals to complete and some diversions along the way, but it all comes back to careful handling, moving, and stacking of cargo. You'll be ranked based on how well you do, and various unlockable skins and a few additional forklifts can be had by finding certain objects or completing missions.
Forklift Extreme is fun enough, but it's also very repetitive. It can also be very aggravating trying to get top marks due to how easy it is to bump some small object or another. I imagine if you're a forklift fan, you won't get burnt out on the whole affair as quickly as I did. Even with that in mind, I can't say I didn't have some fun with this one. It's more intuitive to play than the countless Simulator games that have released on the Switch, but still nails down the feel of what it's trying to get across in a sufficiently complex manner.
SwitchArcade Score: 3.5/5
Horgihugh and Friends ($29.99)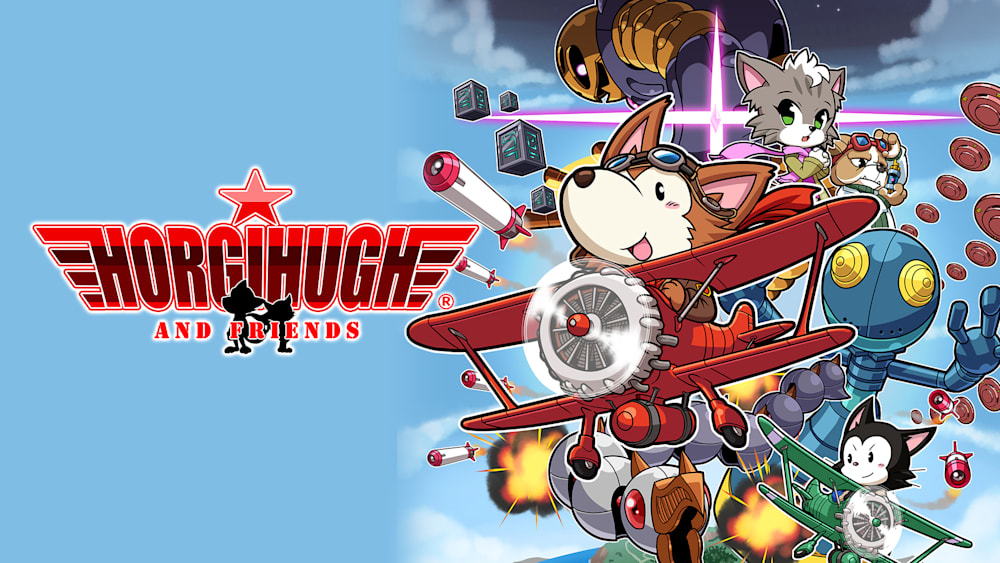 I don't think there's a more iconic duo than the Nintendo Switch and late ports at this point with how many continue to get announced these days. Most of these are sadly overpriced compared to the existing versions, but sometimes developers go the extra mile to make the Nintendo Switch version special. Developer Pixel's shoot 'em up Horgihugh that is available on PC was expanded upon with new content and features for Nintendo Switch in the form of Horgihugh and Friends that is available on the eShop and physically.
Horgihugh and Friends is an expanded and enhanced version of Horgihugh that is currently available on PC. This version adds a new mode, new characters, enemies, items, and more with game balance tweaked according to the official website. The new mode is a basic city rebuilding mode that lets you use the currency you collect during the shoot 'em up levels to add more to the town and attract more villagers.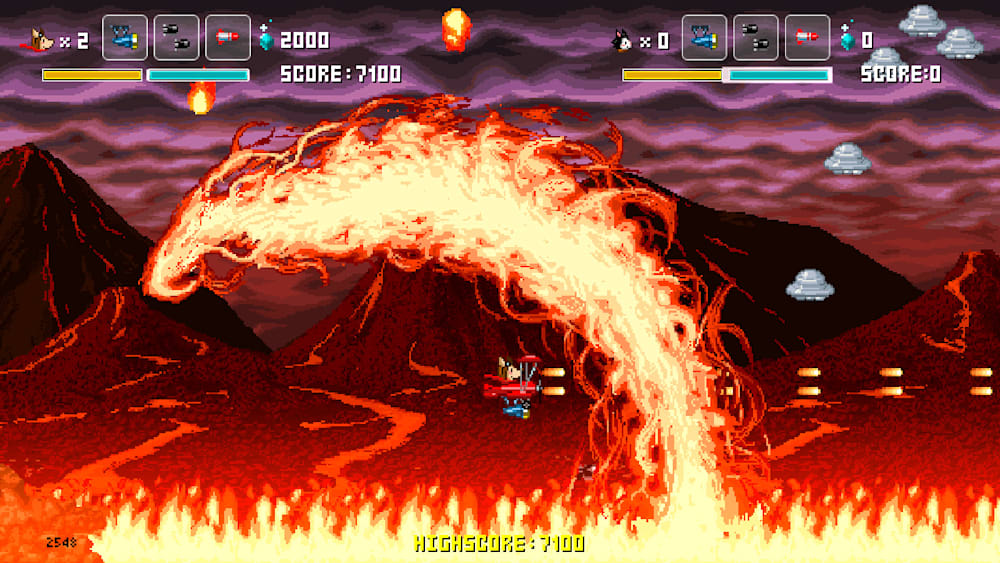 I've not played the PC version enough to comment on it, but I enjoyed Horgihugh and Friends on Switch after spending some time with it. It doesn't make a good initial impression, but fans of cute 'em ups who like the aesthetic will find a competent game with responsive controls here. The music is also quite nice.
My biggest problem with this release is how inconsistent the visuals are. The gameplay and character designs are well done, but some aspects of the interface and portraits make it feel cheap. This is due to poor font choices and some low resolution assets when played docked. Thankfully the game looks fine in handheld mode at least, barring the font. This may seem like a small complaint, but the much higher than expected asking price doesn't help.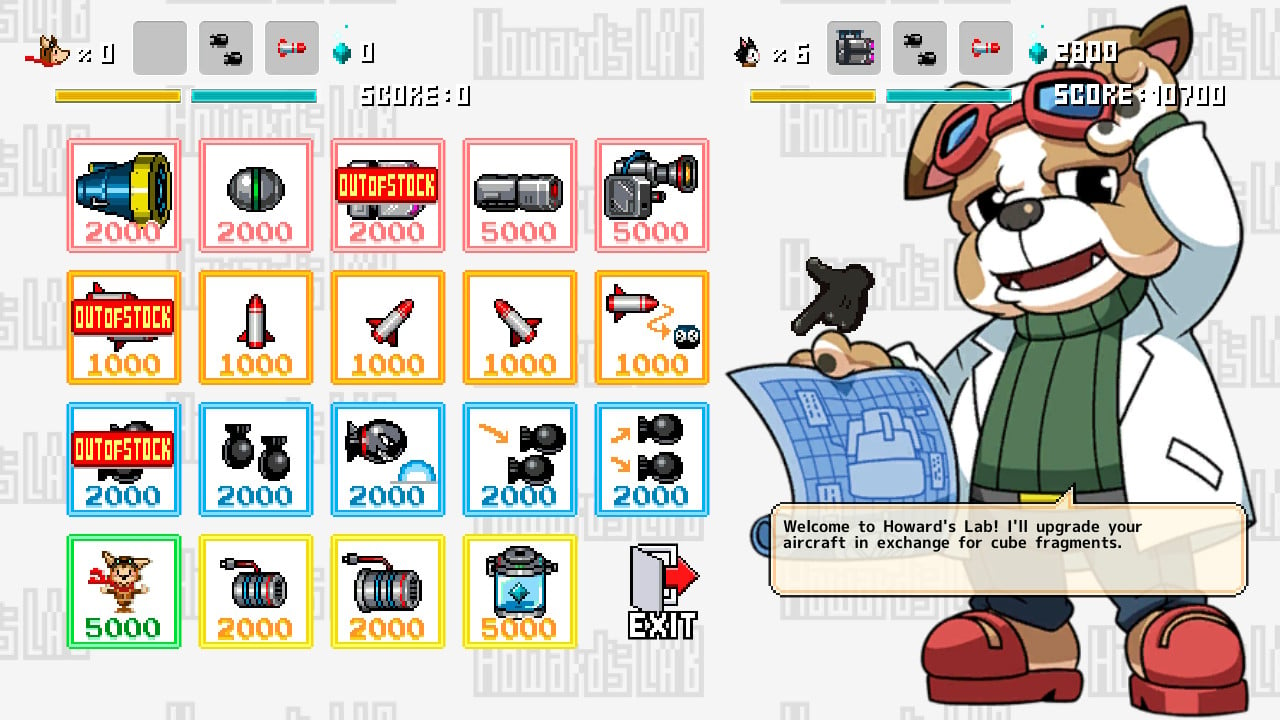 Barring the font that makes some aspects of Horgihugh and Friends feel cheap, the only problem I have with the release is the price point. While an expanded version of a game should cost more, the price point for the North American version is a bit too much for it to be an easy recommendation right now. There are so many quality shoot 'em ups for half of the asking price, that I can't recommend this in its current state without that big caveat. The retail release being more expensive is understandable given cartridge costs, but this is definitely too expensive for what it is on the eShop. -Mikhail Madnani
SwitchArcade Score: 3.5/5
New Releases
Time on Frog Island ($24.99)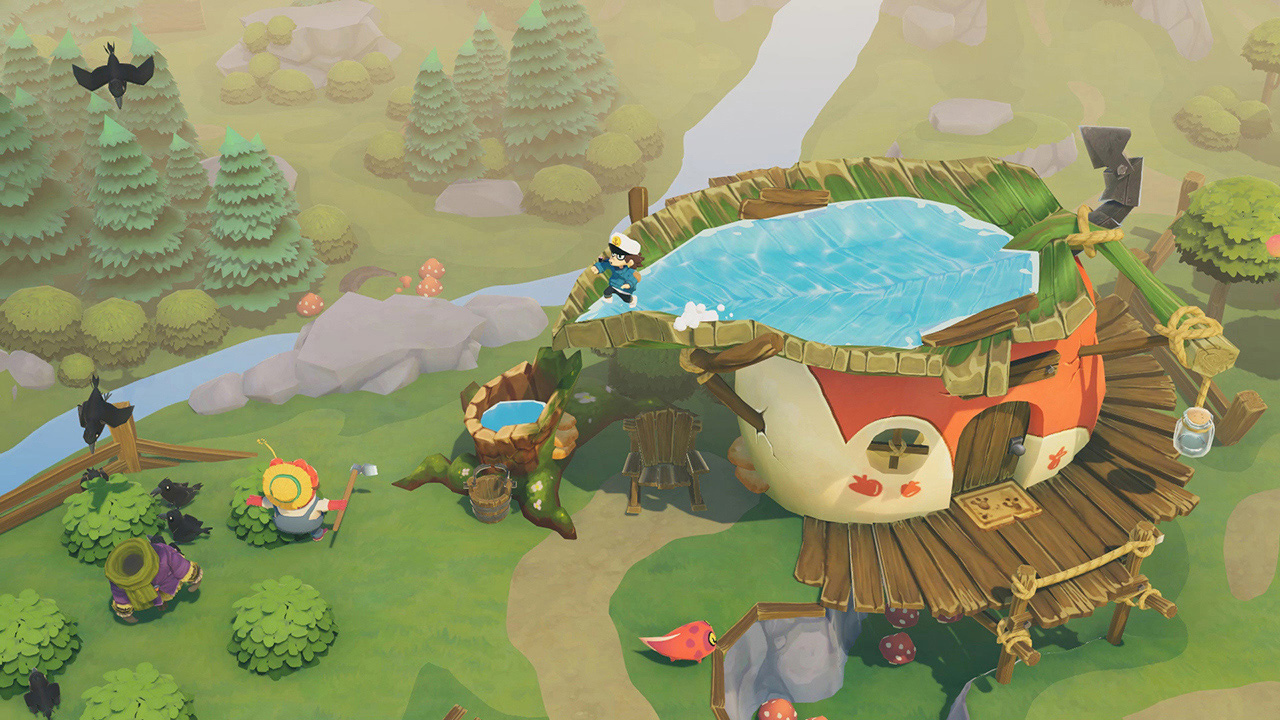 You've shipwrecked on a strange island. Your boat needs extensive repairs to be seaworthy again, and you don't have the parts required to fix it. The good news is, the island isn't uninhabited. There are plenty of friendly frogs populating the island, and they're all too happy to give you a hand… provided you help them out in return. Explore the island and carry out a series of trades to get what you need, all while gaining new powers and abilities that open up more of the map. The charming aesthetics nicely enhance the pleasant experience of poking about the island and interacting with its quirky residents.
The Quest for Excalibur – Puy du Fou ($29.99)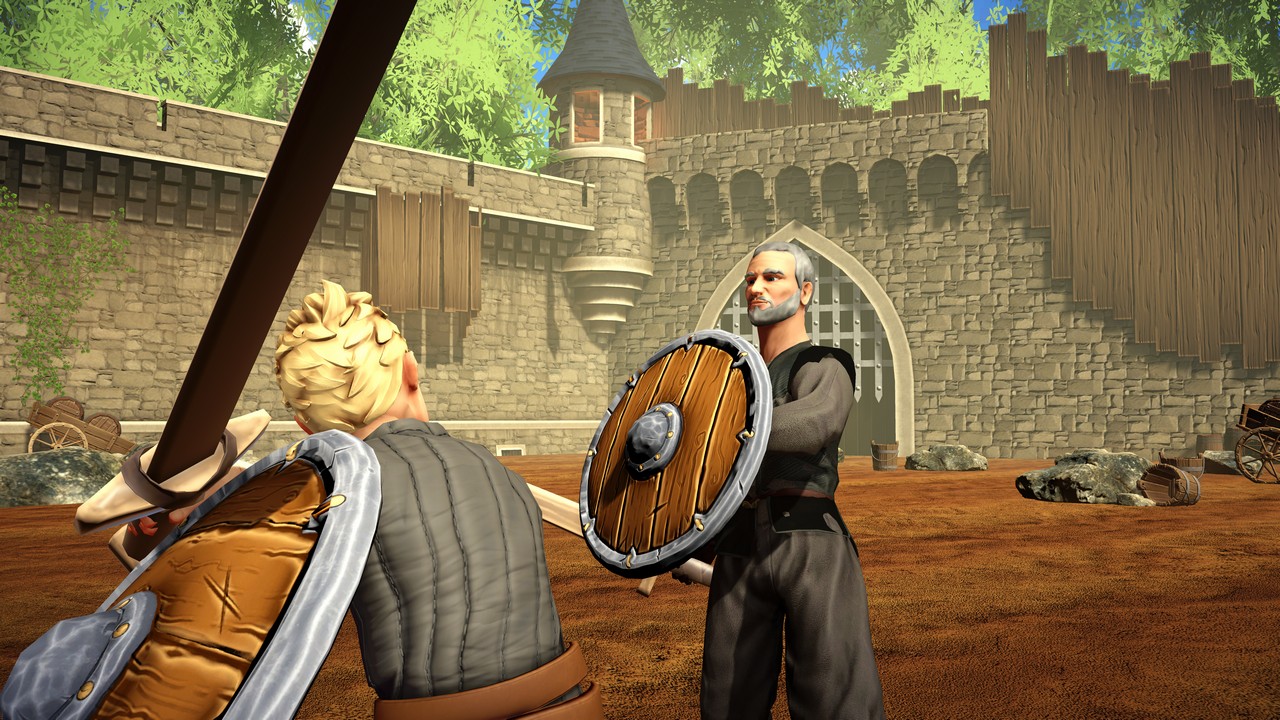 A game where you play as an heir of King Arthur who must find the pieces of the shattered Excalibur and bring Arthur back from the dead in a world based on the real French theme park Puy du Fou. Customize your avatar and play through fifteen different challenges set in various historical eras to recover the pieces, all while checking out the sights. I'd imagine this has a lot of appeal if you're a fan of the Puy du Fou park itself.
Krut: The Mythic Wings ($9.99)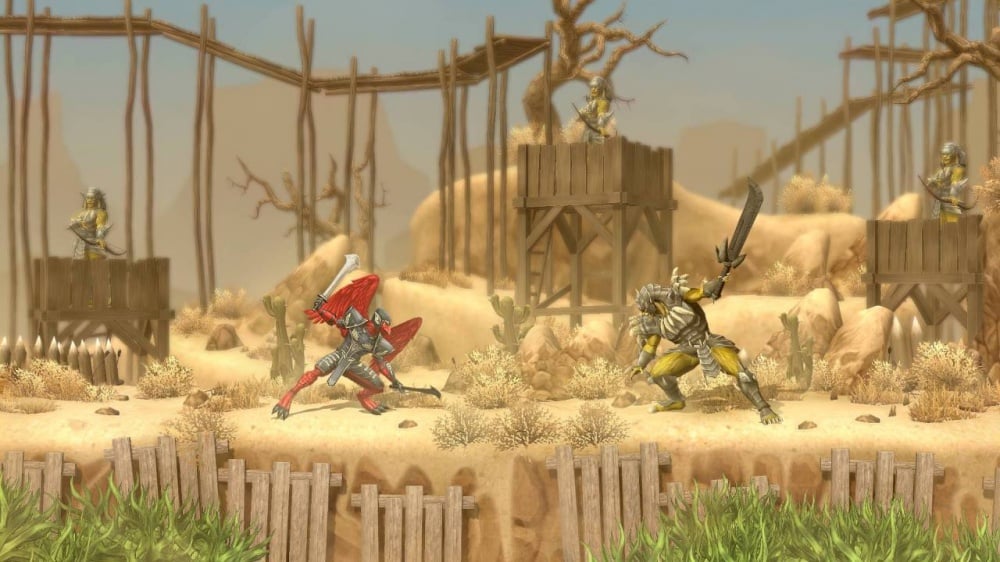 This is apparently based on a 2018 CG animated movie from Thailand, and that is probably the most interesting thing about it. Otherwise it's a pretty plain side-scrolling action game with nice art and slightly more involved combat than the average game of this sort. You can buy upgrades, get new powers, and so on. It's not a bad game by any means, but it's not very thrilling either.
F.I.S.T.: Forged In Shadow Torch ($29.99)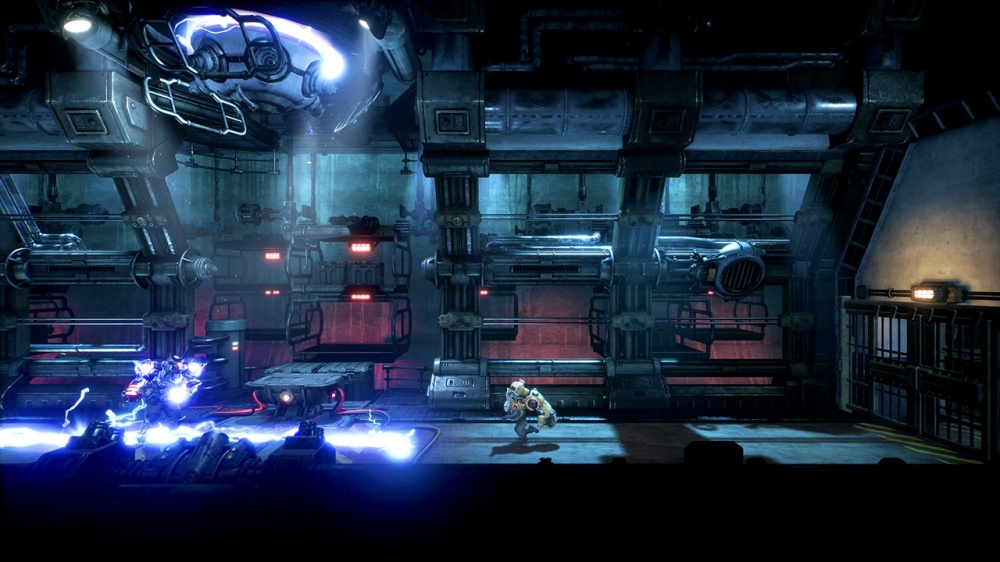 Take a decent but not spectacular Metroidvania-style game, make a port with a bunch of technical issues, and throw it on a platform with no shortage of excellent games in the genre, and you have a pretty tough sell. There's still something here, but if you want to enjoy it you're far better off exploring other platforms. I don't mind hiccups by any means, but minute-long loading times between areas in a Metroidvania is a lot to swallow. If you're feeling bold and forgiving, by all means. But I personally think this is one case where the sacrifices are too great.
Mira: A Bird's Flight ($4.99)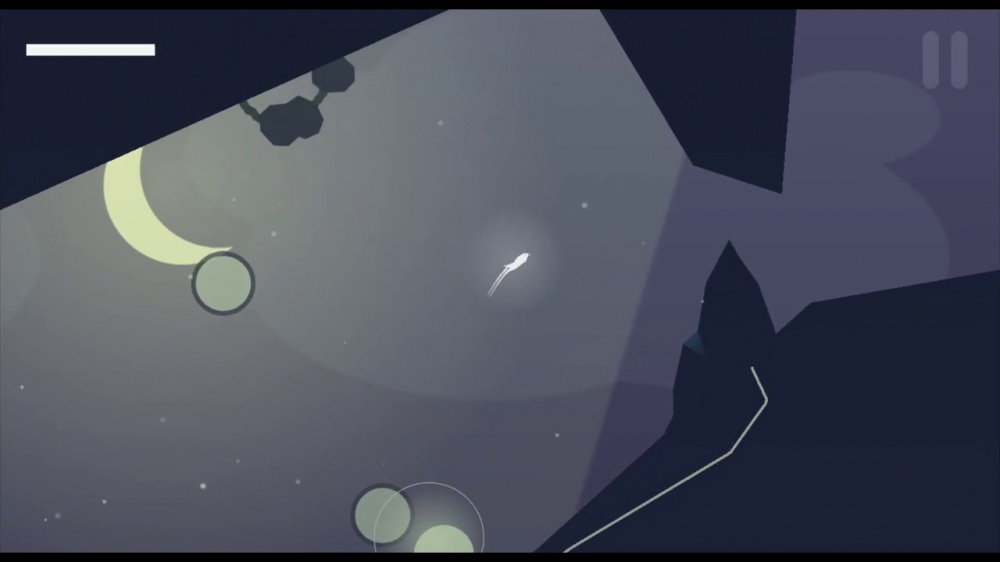 Another moody largely monochromatic game, but this one involves flying rather than platforming. You control what I am assuming is the titular bird Mira and make your way through just under fifty stages. Avoid hazards, solve some light puzzles, defeat bosses, and above all never stop flying. No, really. I don't think you can.
Firefighter:Car Fire Truck Sim Driving 2022 Simulator ($14.99)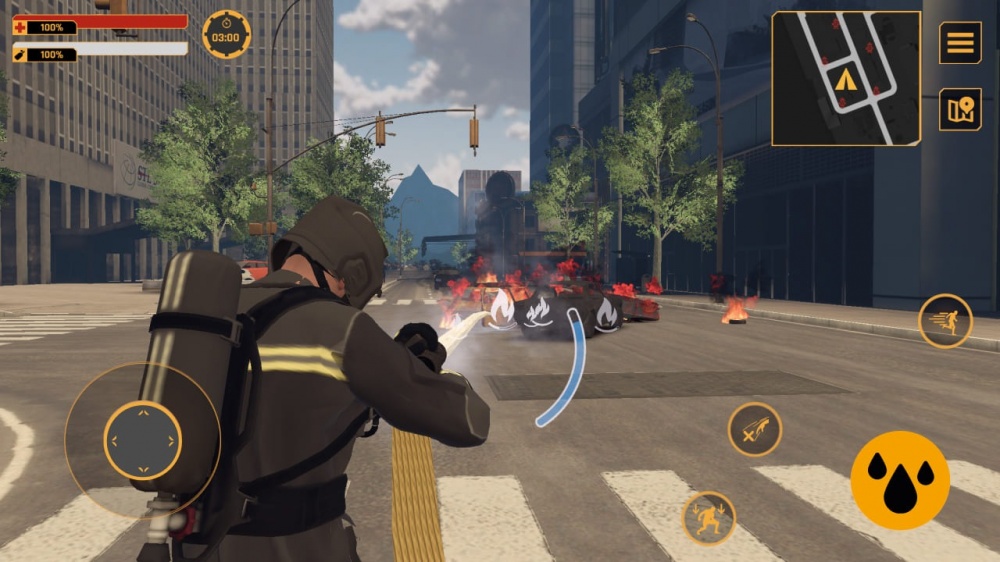 Garbage game goes into garbage bin. Handheld only because Midnight Works sure doesn't give a rat's behind about putting in any effort on this dump of a port.
Sales
(North American eShop, US Prices)
Lewd game lovers will find some new low prices on Gun Gun Pixies and the Gal*Gun games, among others. The rest of the list has some good stuff that shows up relatively often, but I've got it there just in case you need a reminder. The outbox has a few nice titles in it, but it's short enough that I'll leave it to you to check it out.
Select New Games on Sale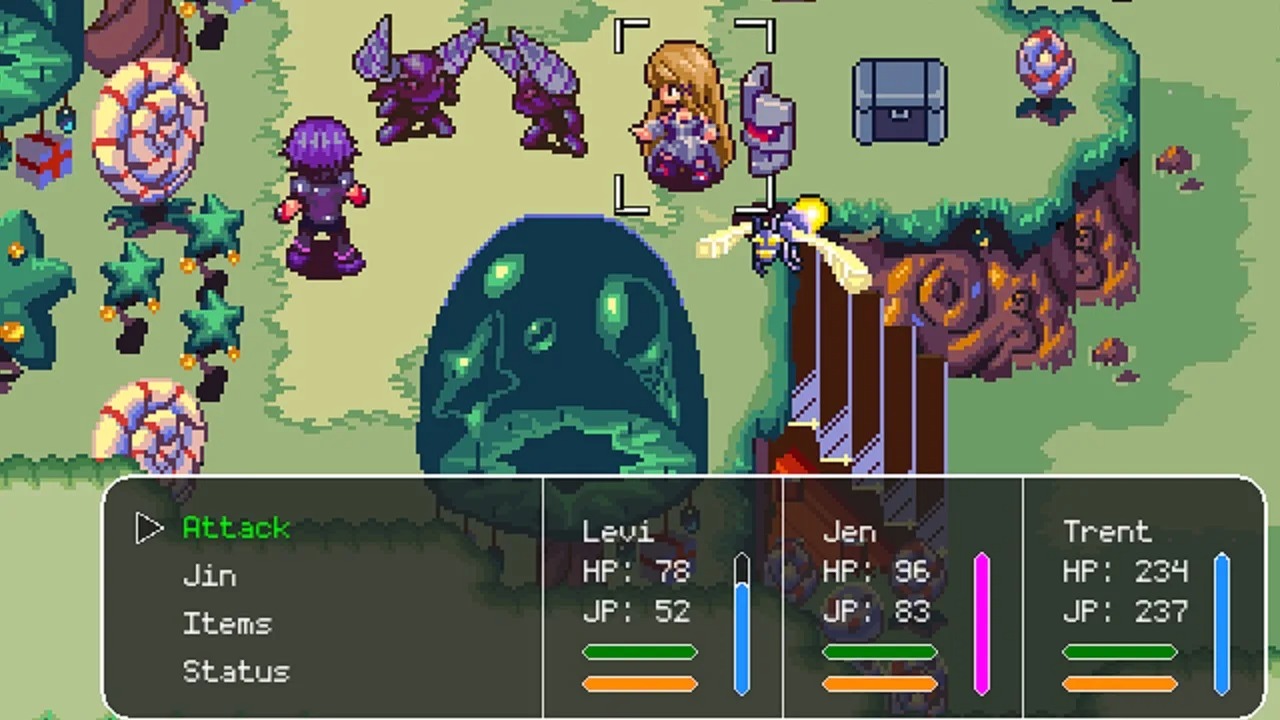 Jin Conception ($9.00 from $15.00 until 7/18)
Will Die Alone ($3.49 from $4.99 until 7/18)
Madness Beverage ($6.74 from $14.99 until 7/22)
The Company Man ($15.99 from $19.99 until 7/25)
Gun Gun Pixies ($9.99 from $49.99 until 7/25)
RAZED ($5.99 from $11.99 until 7/25)
Ciel Fledge: Daughter Raising Sim ($2.49 from $9.99 until 7/25)
Root Letter: Last Answer ($5.99 from $29.99 until 7/25)
Dusk Diver ($8.74 from $34.99 until 7/25)
Tears of Avia ($11.24 from $14.99 until 7/25)
7 Years From Now ($5.99 from $9.99 until 7/25)
Quantum Replica ($5.99 from $9.99 until 7/25)
Raging Loop ($14.99 from $29.99 until 7/25)
Gal*Gun 2 ($7.49 from $29.99 until 7/25)
Gal*Gun Returns ($27.49 from $49.99 until 7/25)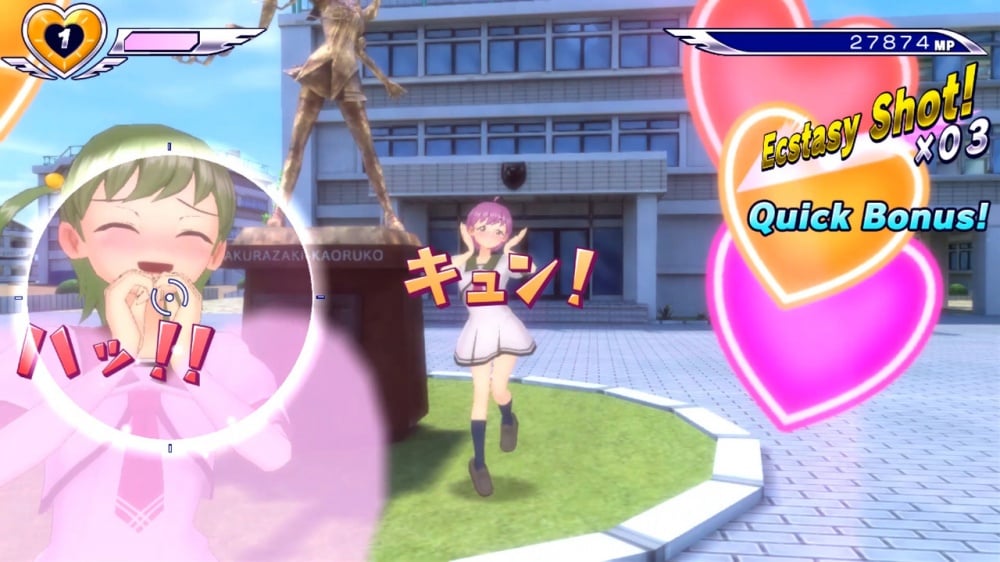 Gal*Gun Double Peace ($31.99 from $39.99 until 7/25)
The Plane Effect ($10.04 from $14.99 until 7/25)
Okinawa Rush ($11.99 from $19.99 until 8/1)
Tanuki Justice ($5.99 from $14.99 until 8/1)
Wallachia: Reign of Dracula ($5.99 from $14.99 until 8/1)
Flippin Kaktus ($8.39 from $11.99 until 8/1)
Jet Kave Adventure ($1.99 from $19.99 until 8/1)
BIT.TRIP Series, Assorted ($1.99 from $4.99 until 8/1)
Coffee Crisis ($1.99 from $9.99 until 8/1)
Door Kickers ($1.99 from $11.99 until 8/1)
Chex Quest ($1.99 from $4.99 until 8/1)
Beautiful Ukraine ($3.00 from $4.00 until 8/1)
Alder's Blood: DE ($5.99 from $19.99 until 8/1)
Golden Force ($7.99 from $19.99 until 8/1)
Timothy & the Mysterious Forest ($1.99 from $7.99 until 8/1)
CHOP ($1.99 from $9.99 until 8/1)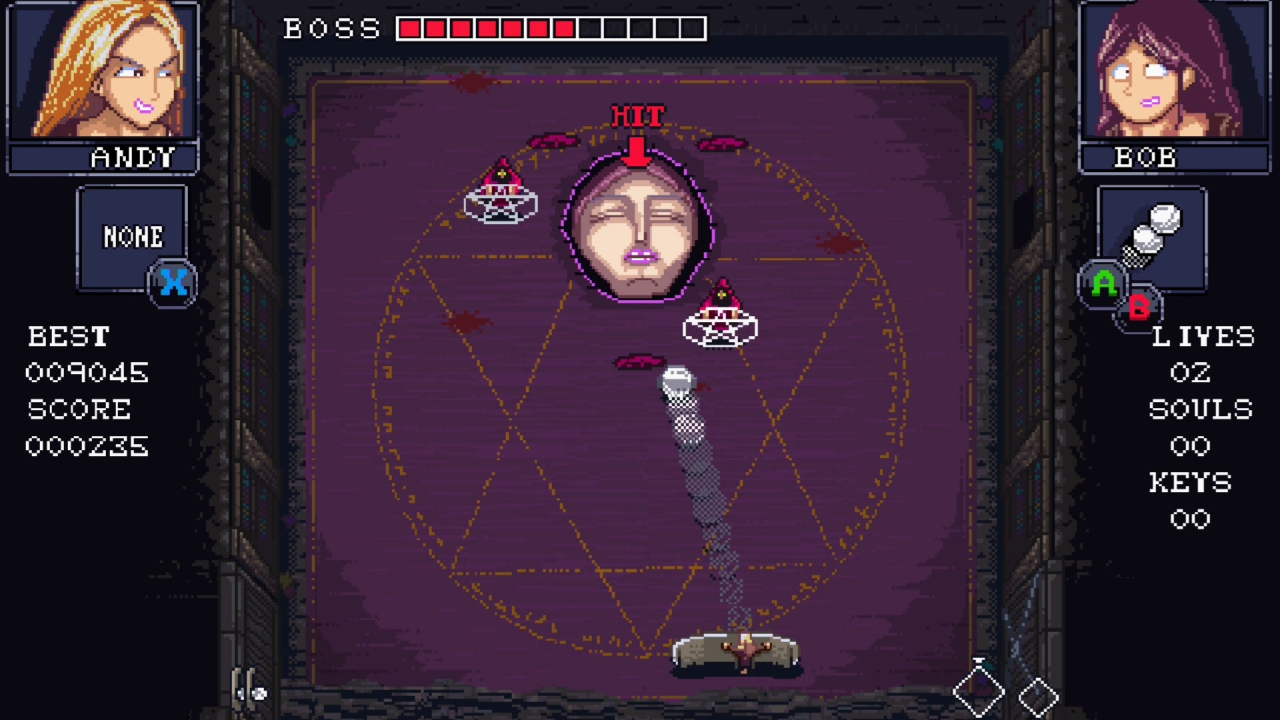 Death's Hangover ($1.99 from $4.99 until 8/1)
Zombie Blast Crew ($1.99 from $9.99 until 8/1)
Eyes: The Horror Game ($1.99 from $2.49 until 8/1)
Elli ($1.99 from $7.99 until 8/1)
Summer Days ($3.34 from $4.99 until 8/1)
Lost Grimoires: Stolen Kingdom ($2.09 from $14.99 until 8/1)
9 Clues: Secret of Serpent Creek ($2.09 from $14.99 until 8/1)
Inside Her (bedroom) ($2.00 from $2.99 until 8/1)
Lost Grimoires 3: Forgotten Well ($2.09 from $14.99 until 8/1)
The Marauder Chronicles ($3.34 from $4.99 until 8/1)
Sakura Nova ($7.49 from $14.99 until 8/1)
Sakura Succubus ($4.99 from $9.99 until 8/1)
Beach Bounce Remastered ($4.99 from $9.99 until 8/1)
Legends of Talia: Arcadia ($1.99 from $2.99 until 8/1)
Sales Ending Tomorrow, Wednesday, July 13th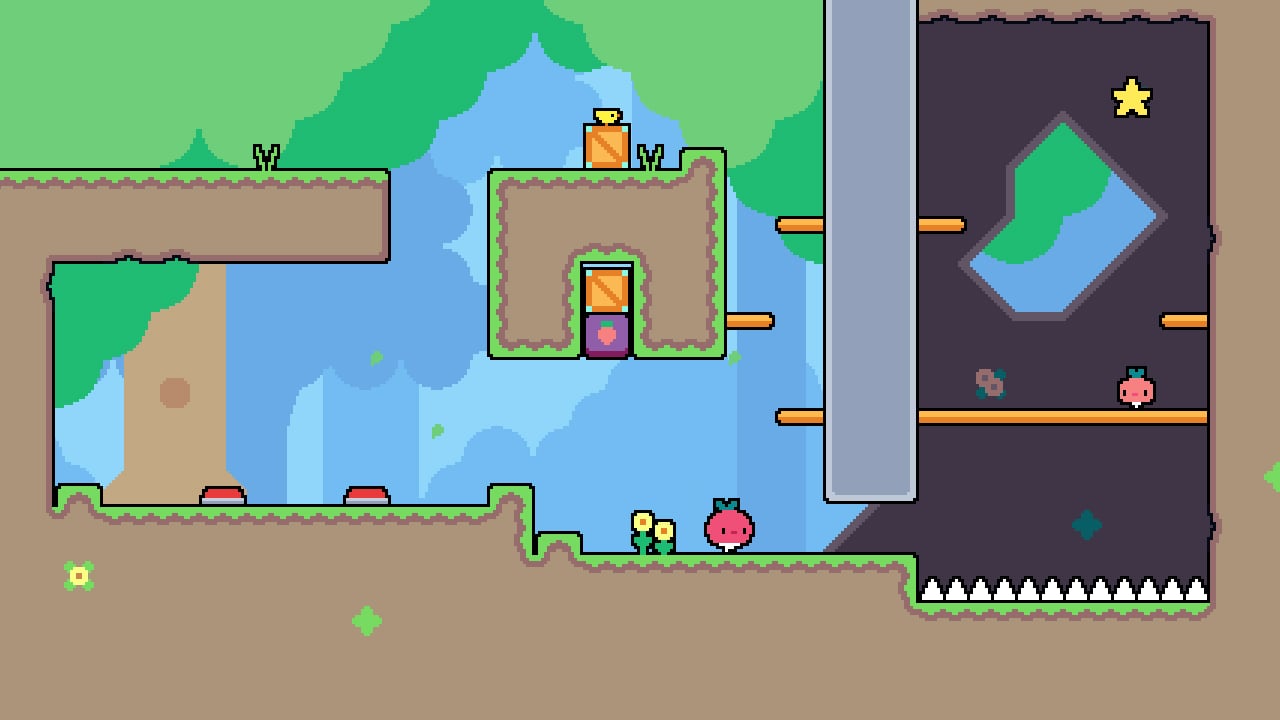 Dadish ($1.99 from $9.99 until 7/13)
Dadish 2 ($1.99 from $9.99 until 7/13)
DEEMO -Reborn- ($15.00 from $25.00 until 7/13)
Little Mouse's Encyclopedia ($3.89 from $12.99 until 7/13)
MO: Astray ($7.49 from $14.99 until 7/13)
P.3 ($1.99 from $4.99 until 7/13)
Rolling Car Deluxe Edition ($1.99 from $8.49 until 7/13)
SpongeBob: Krusty Cook-Off ($4.94 from $14.99 until 7/13)
Super Fowlst ($1.99 from $9.99 until 7/13)
Super Fowlst 2 ($2.00 from $10.00 until 7/13)
That's all for today, friends. We'll be back tomorrow with a couple of new releases, a review or two, some sales, and whatever major news rolls in during the next day. I hope you all have an excellent Tuesday, and as always, thanks for reading!