Hello gentle readers, and welcome to the SwitchArcade Round-Up for July 1st, 2022. Happy Canada Day! In the traditional Canadian style, we will now dress our beavers up in Mountie uniforms and have them play ice hockey with each other on top of a table in the local Tim Horton's. AS OUR FOREFATHERS DID. We've got a bit of news today, plus a ton of new releases, and a relatively small but powerful list of new sales. Let's get going!
News
'Mega Man: The Wily Wars' and Other Join Nintendo Switch Online Expansion Pack
Sneaking in at the last possible minute to make a June release in North America, four new games have been added to the SEGA Genesis app for Nintendo Switch Online Expansion Pack subscribers. Some real cool ones, in fact. Capcom's Mega Man: The Wily Wars, Toaplan's Zero Wing (All Your Base Are Belong to Us!), Masaya's Target Earth, and SEGA's Comix Zone are now available for you to play to your heart's content, so long as you've got that subscription in hand. Just update the app and you'll be good to go.
New Releases
Parasite Pack ($7.99)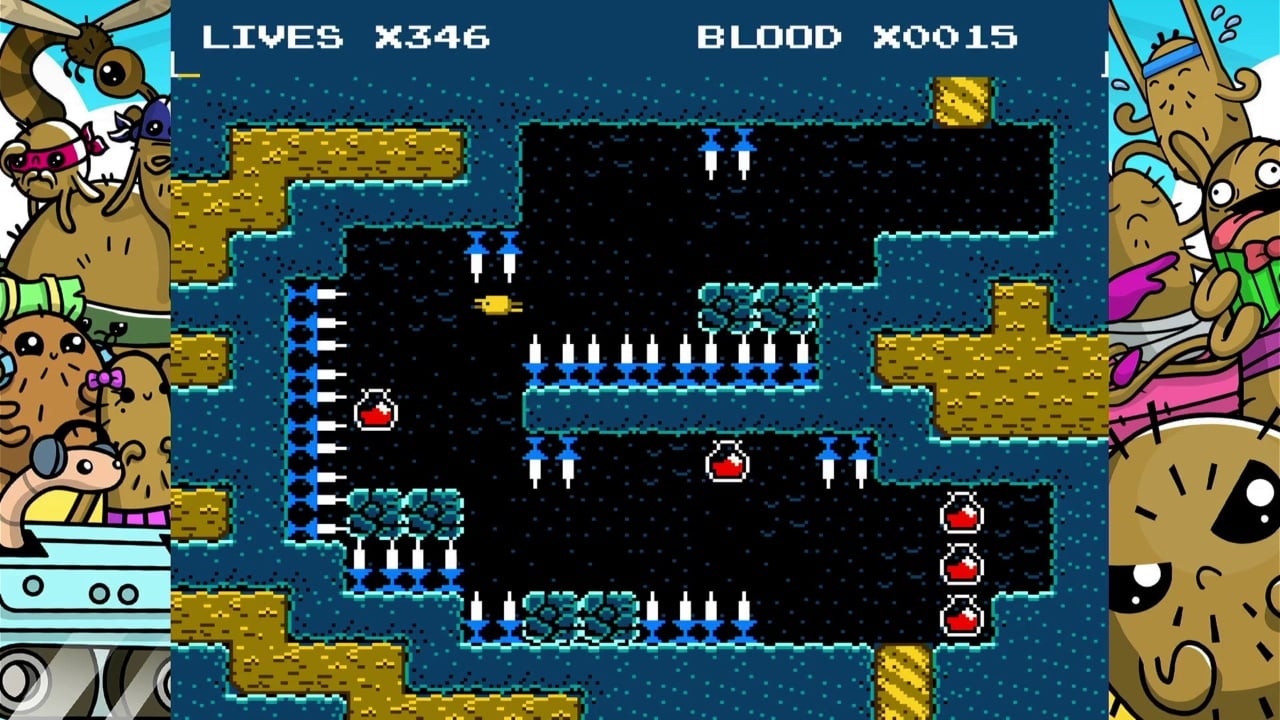 SwitchArcade Highlight!
Ahh, that familiar Ratalaika emulator interface. Well, it's the included games that count, and this time we have a couple of great indie NES titles from Lowtek Games. You get Flea, the intensely challenging yet fun bouncing platformer, and Tapeworm Disco Puzzle, a game where you have to strategically stretch your tapeworm to complete each stage. They're both great fun, and eight bucks is a wonderful price for both. I'll have a review of this set soon, but I've played these before on another platform and can say with confidence that they are good.
Gamedec ($29.99)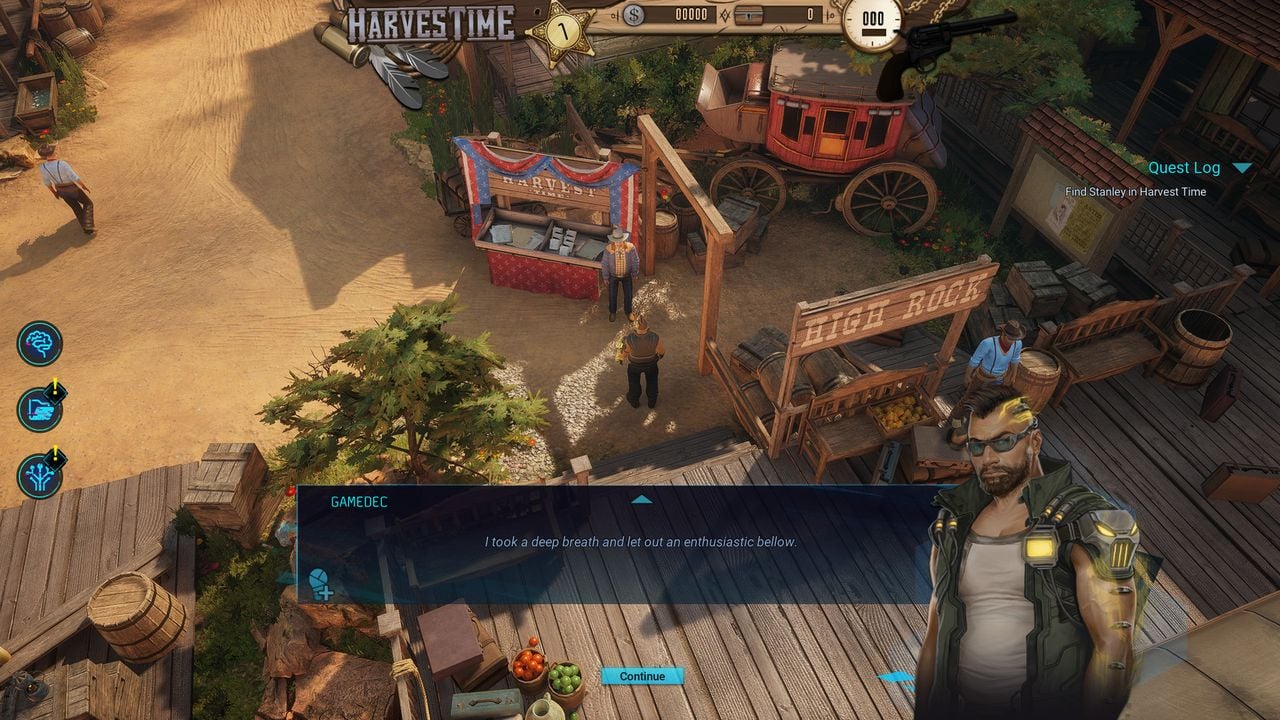 While this game is billed as a cyberpunk RPG, the reality is that it's more of an adventure game with some light RPG elements. It has a great atmosphere and the story provides quite a lot of choices for you to shape your character and the overall plot through. The premise here is that you are a Gamedec, a special kind of detective whose job involves diving into virtual worlds to solve crimes. You'll solve cases that slowly thread together into an overarching plot, as is often the case in these detective-based adventure games. It's extremely text heavy, so if you don't like doing a lot of reading in your games, consider yourself warned. Look for a review for this one early next week.
Rainbow Laser Disco Dungeon ($9.99)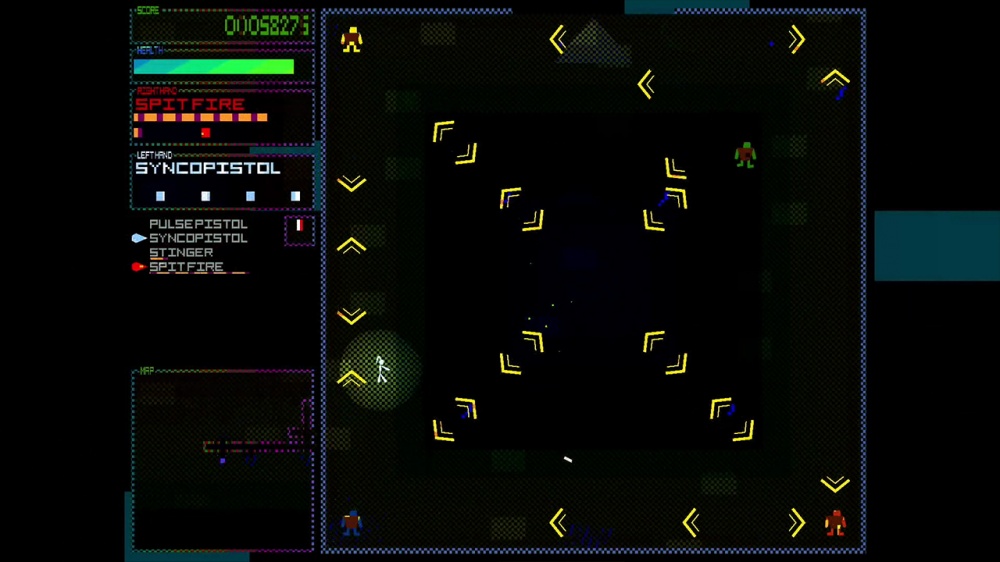 I'm of the belief that it's hard to go wrong with any of the games Thalamus Digital publishes. They've earned that trust. Rainbow Laser Disco Dungeon isn't going to break that streak. At first it seems like it's going to be a Robotron 2084 homage, but it quickly becomes evident that there is a lot more going on here. The stage layouts vary considerably, and many of the traps and hazards have a rhythm game-like quality to them. Very funky little action game with a nice classic sensibility to it.
JETBOY ($5.99)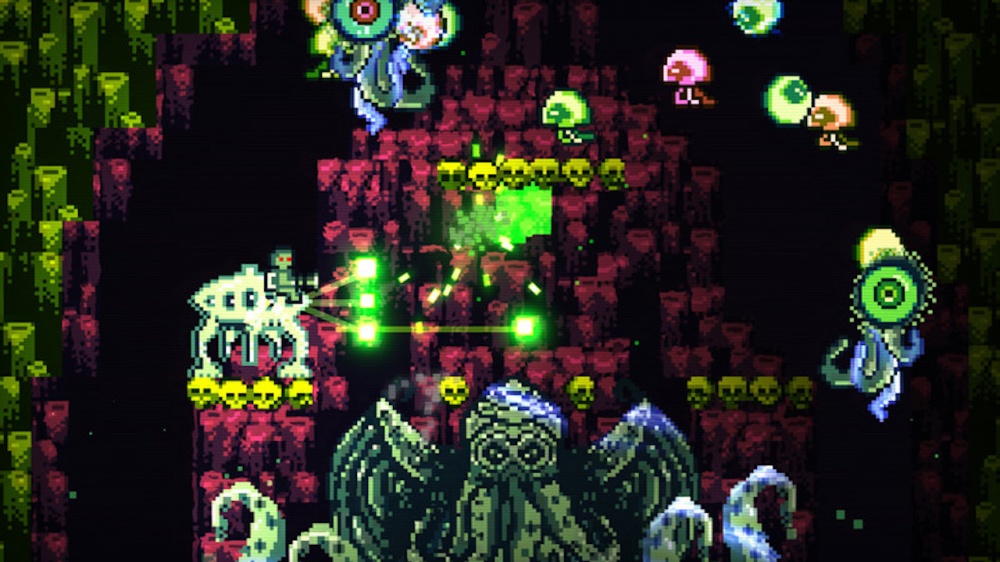 Oh hey, here's another game with a nice vintage action look to it. Your character in this one has a jetpack, so you've got those thrust-style controls that were in so many games back in the day. You get a story mode, a randomized arcade mode, a bunch of cool weapons and power-ups to use, and an array of graphical styles that imitate consoles of old. I haven't had a chance to play this one yet, but I'm quite interested in it. Good price, too.
Beasties ($14.99)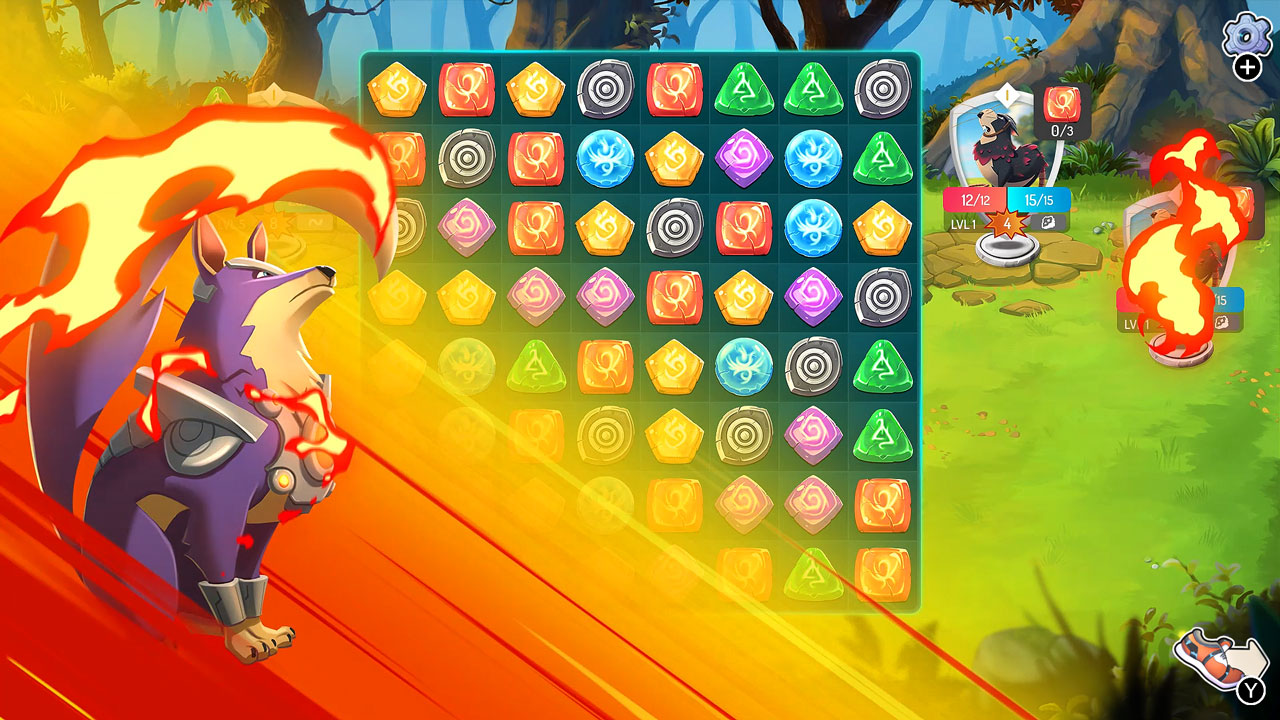 Kind of a match-3 crossed with an RPG. There are a lot of these on mobile, but perhaps not quite so many on the Switch. Make a team of monsters, explore the world, and battle enemies by matching pieces. You can upgrade your monsters by gathering and using materials, by the looks of things. The production values look a little modest, but the package may appeal to you anyway.
Almost My Floor ($9.99)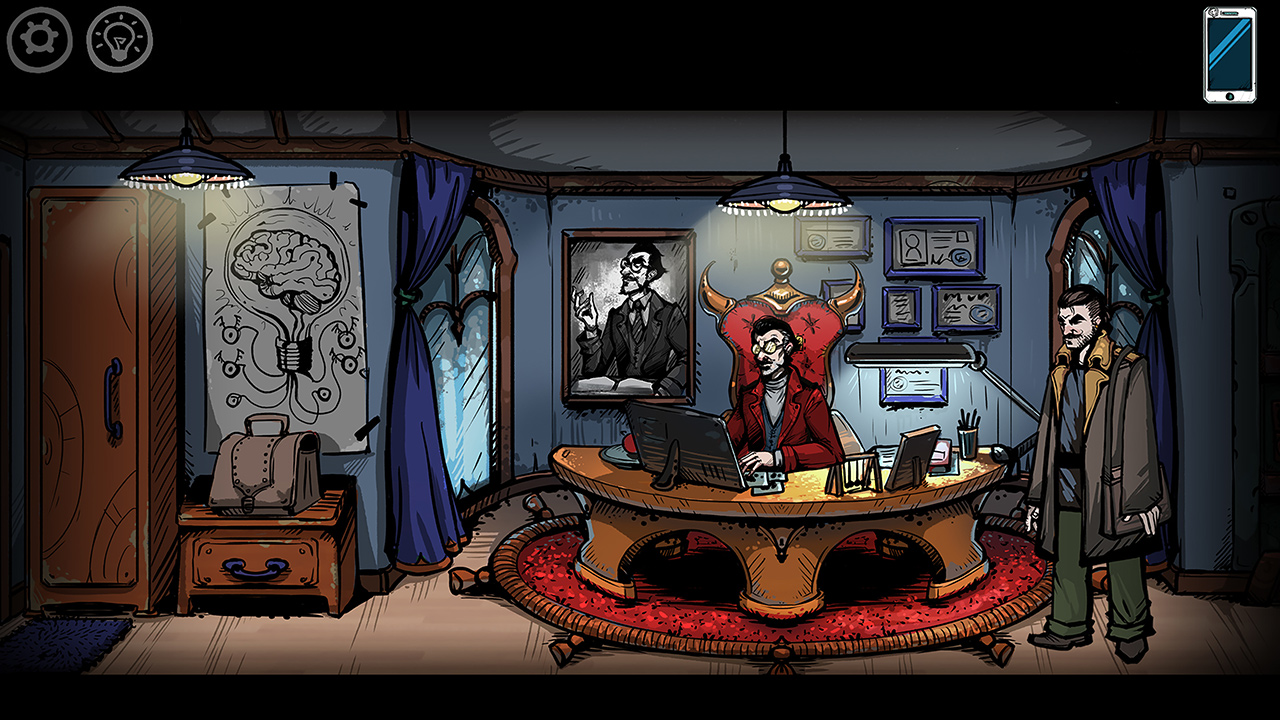 A point-and-click style adventure game with a horror theme. You'll have to solve the mystery of what is going on with the residents of House #9 before you go mad yourself. There are two different main characters to play as, and a variety of puzzles to solve. It has a stylish comic book art look to it, which does help it stand out a bit from the crowd. It seems to be quite well-liked by players on other platforms, too.
Alien Engine ($0.99)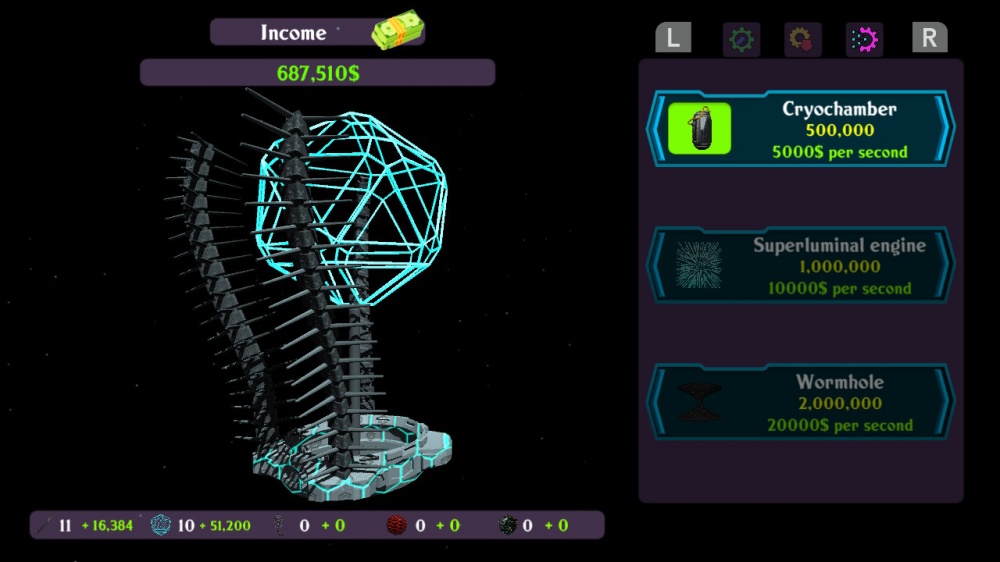 Remember Cyber Engine and Steam Engine from last week and the week before? This is the exact same game, except with a Giger-esque Alien theme. It's an idle tapper. RandomSpin Games has found a new chicken to cluck, and they're going to keep on clucking it until there's nothing left. Trash game for the trash bin.
The Maze Game: Runner and Escapist ($4.99)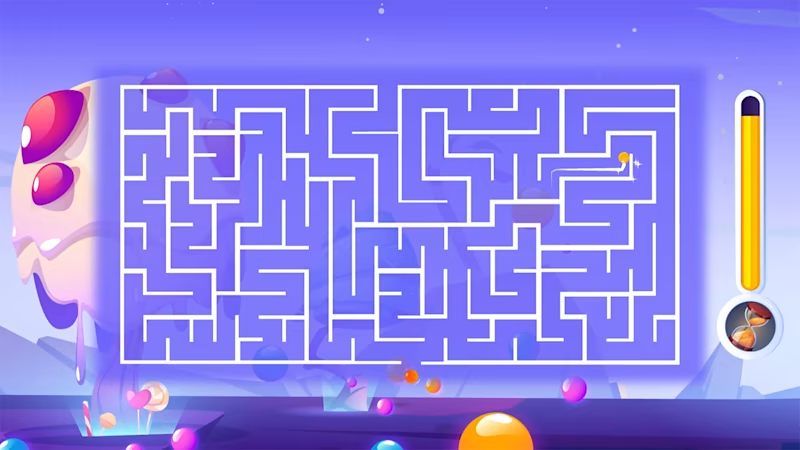 Just a bunch of basic mazes, like the kind you would find on a diner placemat for kids. You get more than one hundred mazes, and there is a timer to keep you from dilly-dallying. This is another game from Cooking and Publishing that feels cobbled together from a template, and they even have the utter audacity in the eShop description to say it has "mind-blowing graphics". Apropos of nothing, I wonder what it's like to have no sense of shame whatsoever?
The Legacy: Prisoner ($6.99)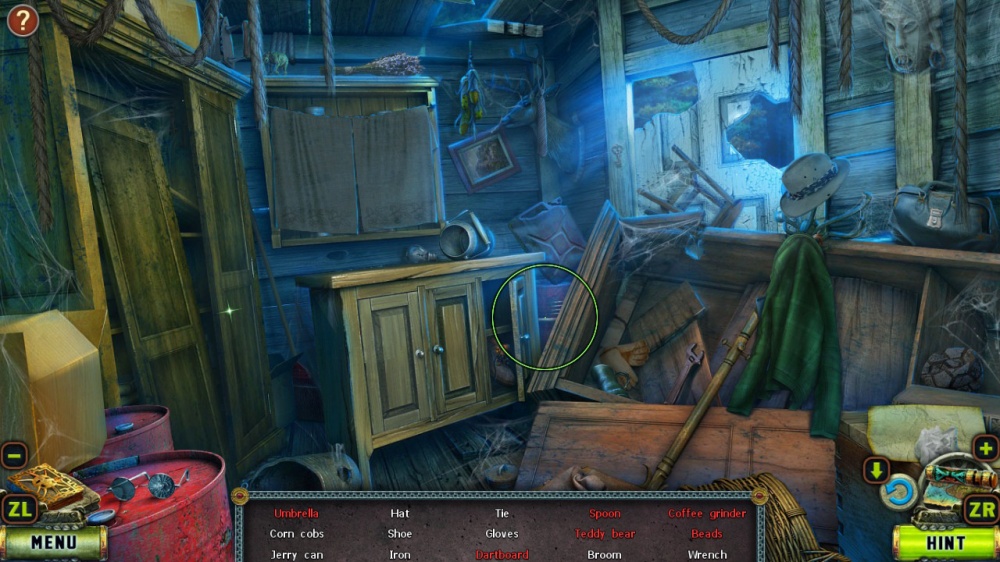 Another installment of the hidden object adventure series The Legacy. An employee at the Museum of Natural History chases a thief and somehow ends up in another world. If she wants to find her way back, she's going to need to spring a prisoner from an ancient temple full of tricks and traps. Solve hidden object puzzles, play a variety of minigames, and follow along with the story. A very typical example of the genre.
Box to the Box ($2.99)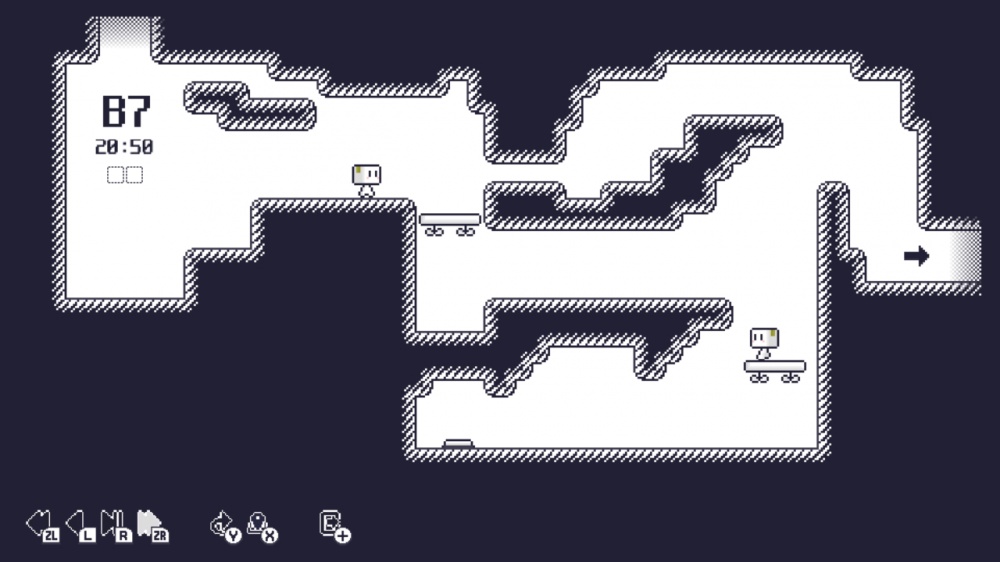 If I'm understanding things right, this is a fairly simple puzzle platformer where you can use clones of yourself to help open the path forward. So you move your first box person along a route, then reset, and two box people spawn, with the first one copying what you originally did and the second in your control. It seems like three box people can be in play at once. Various gimmicks like switches and teleporters are sprinkled about to add some seasoning to the affair. For a few bucks, it doesn't look too bad at all.
Amazin' Lumo ($3.99)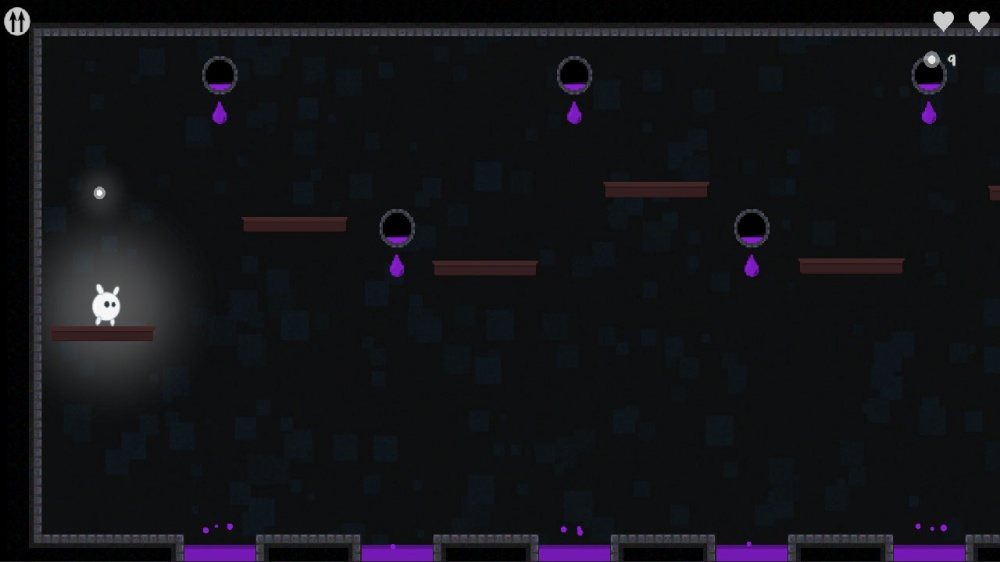 Yes, that's a platformer alright. Five dollar Switch platformer energy, at a four dollar price. You play as a luminescent little chap named Lumo who has to find his friends and restore his powers. There are enemies and bosses to battle, naturally. Very standard stuff.
Sixty Words by POWGI ($7.99)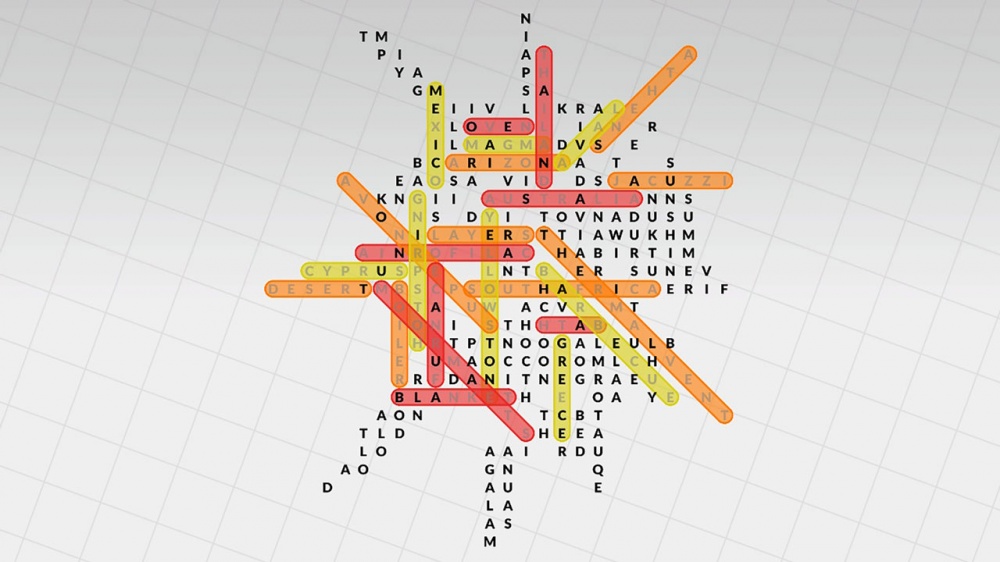 Lightwood Games' low-pressure word finding game returns with bigger puzzles to play. There are no incorrect letters, just a bunch of real words tangled up that you need to highlight in different colors. Not very challenging, but a nice way to relax if you need it.
The Jackbox Party Starter ($19.99)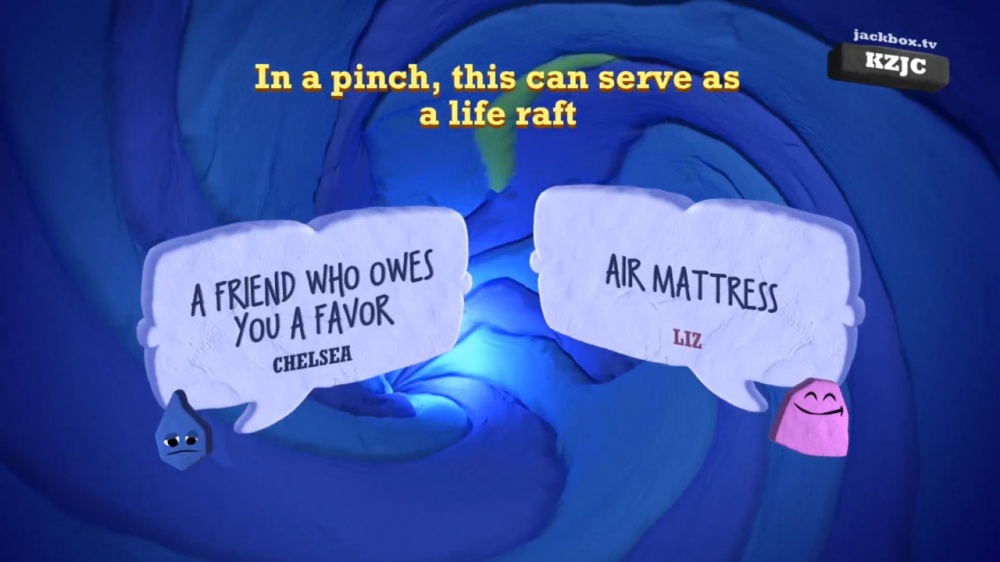 Another Jackbox pack? Sure, why not? This one has Quiplash 3, Trivia Murder Party 2, and Tee K.O. in updated form. Not much more to say about it, as I'm sure everyone reading this has decided where they sit in terms of Jackbox Party games by now.
UFS League ($9.99)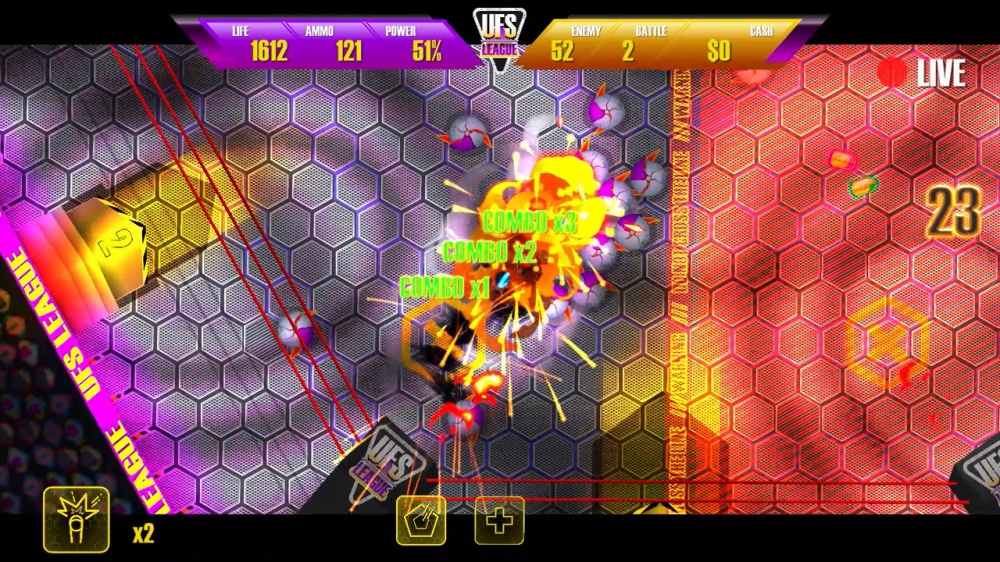 In this game within a game, you have to battle robots in arenas in twelve rounds of action. If you can win, you'll get a fictional million dollars. I mean, how far does a million even go these days? Not that I would turn it down or anything, but if I'm risking my life you should at least throw in a new car or something. This feels like a game that should be multiplayer, but it's not. There are probably better ways to spend ten dollars, but that's just my view.
ZIC: Zombies in City ($9.99)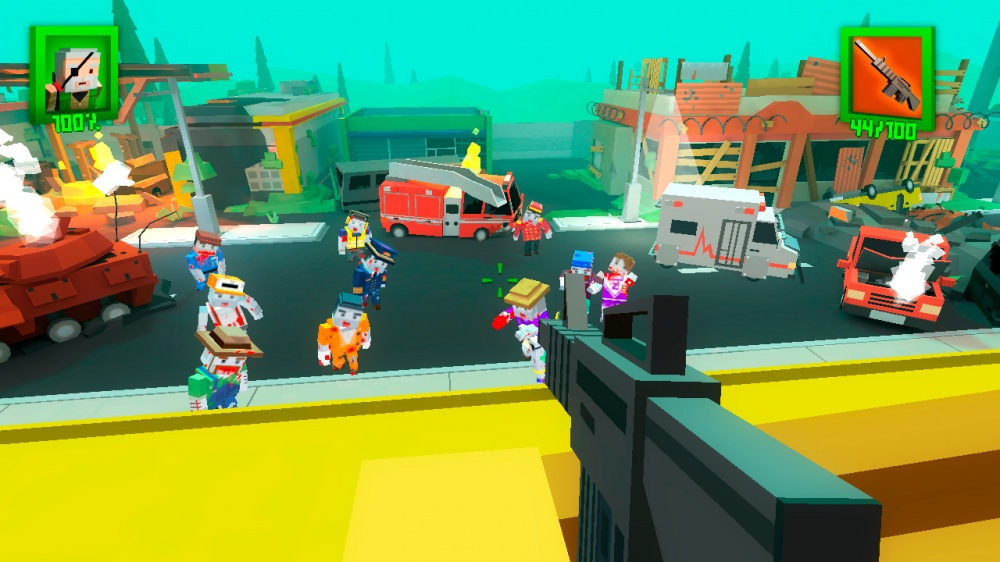 Here's a low-cost first-person shooter where you have to battle zombies in a city. A fresh new concept, I know. Surprisingly, this has online multiplayer for up to to four players. There are more than twenty levels, about a dozen enemy types, and a variety of weapons to use. Definitely not my thing, but clearly some of you can't get enough of this kind of thing, so you might want to check this out.
Sales
(North American eShop, US Prices)
Lots of good things in today's list. Eschatos is a must for shoot-em-up fans, and the Spelunky games have never been cheaper on Switch. The Legend of Dark Witch is a fun little action game at its lowest price yet on the platform, and the recent released Kao the Kangaroo has its first post-launch sale. Those who enjoy shoot-em-ups will also want to direct their eyes to the outbox, where City Connection's latest sale that includes the likes of Deathsmiles, Game Tengoku, and Layer Section is coming to a close. Check those lists!
Select New Games on Sale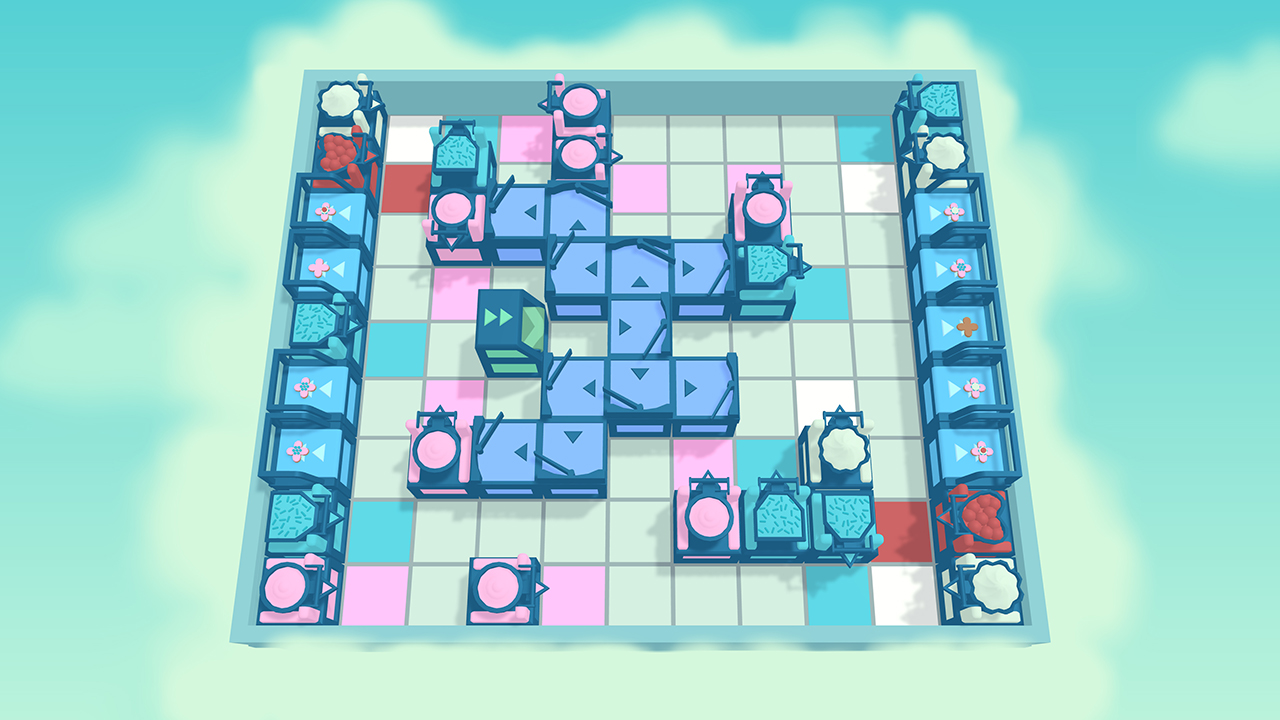 Freshly Frosted ($8.98 from $9.99 until 7/7)
Chasm ($9.99 from $19.99 until 7/7)
Foregone ($3.99 from $19.99 until 7/8)
Overrogue ($13.49 from $14.99 until 7/8)
Sudoku Zenkai ($4.14 from $4.99 until 7/11)
Eschatos ($21.59 from $26.99 until 7/11)
Dead or School ($9.89 from $29.99 until 7/14)
Mastho is Together ($2.49 from $4.99 until 7/15)
GLO ($2.49 from $4.99 until 7/15)
Pretty Girls Panic! Plus ($3.59 from $5.99 until 7/15)
Poker Pretty Girls Texas Hold 'Em ($3.59 from $5.99 until 7/15)
Lucid Cycle ($4.19 from $6.99 until 7/15)
Splash Cars ($4.89 from $6.99 until 7/15)
Crazy Gravity ($2.49 from $4.99 until 7/15)
Kao the Kangaroo ($26.99 from $29.99 until 7/15)
Thunder Kid: Hunt for Robot Emperor ($5.59 from $7.99 until 7/15)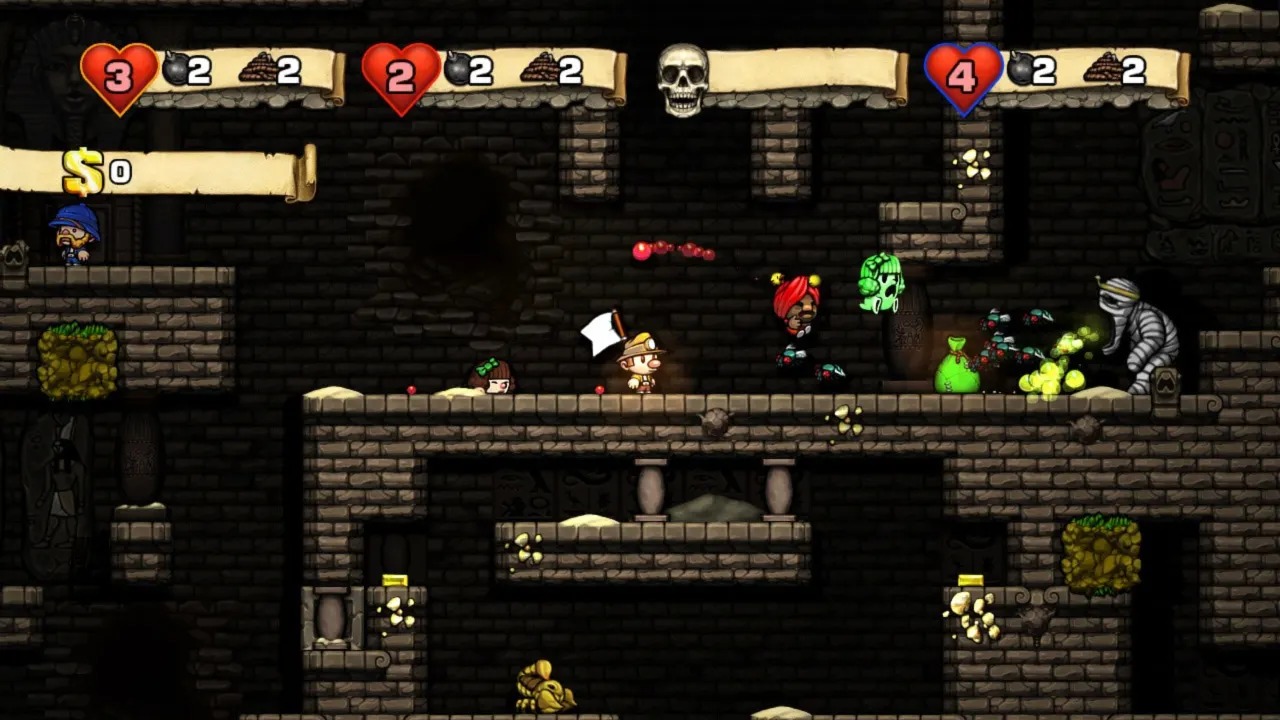 Spelunky ($5.99 from $9.99 until 7/15)
Spelunky 2 ($11.99 from $19.99 until 7/15)
Perpetuum Mobile ($2.99 from $4.99 until 7/15)
McDroid ($6.49 from $9.99 until 7/15)
Fillit ($6.79 from $7.99 until 7/15)
Space Lines: A Puzzle Arcade Game ($2.00 from $5.99 until 7/16)
ZIC: Zombies in City ($4.99 from $9.99 until 7/18)
Blackwind ($14.99 from $24.99 until 7/20)
Black Wolf ($2.49 from $2.99 until 7/21)
Eternal Radiance ($13.99 from $19.99 until 7/21)
Hyper Drone X ($2.57 from $8.59 until 7/21)
Work It Out! Job Challenge ($3.81 from $12.72 until 7/21)
Our After-School Playzone ($3.81 from $12.72 until 7/21)
Our Ninja World ($3.81 from $12.72 until 7/21)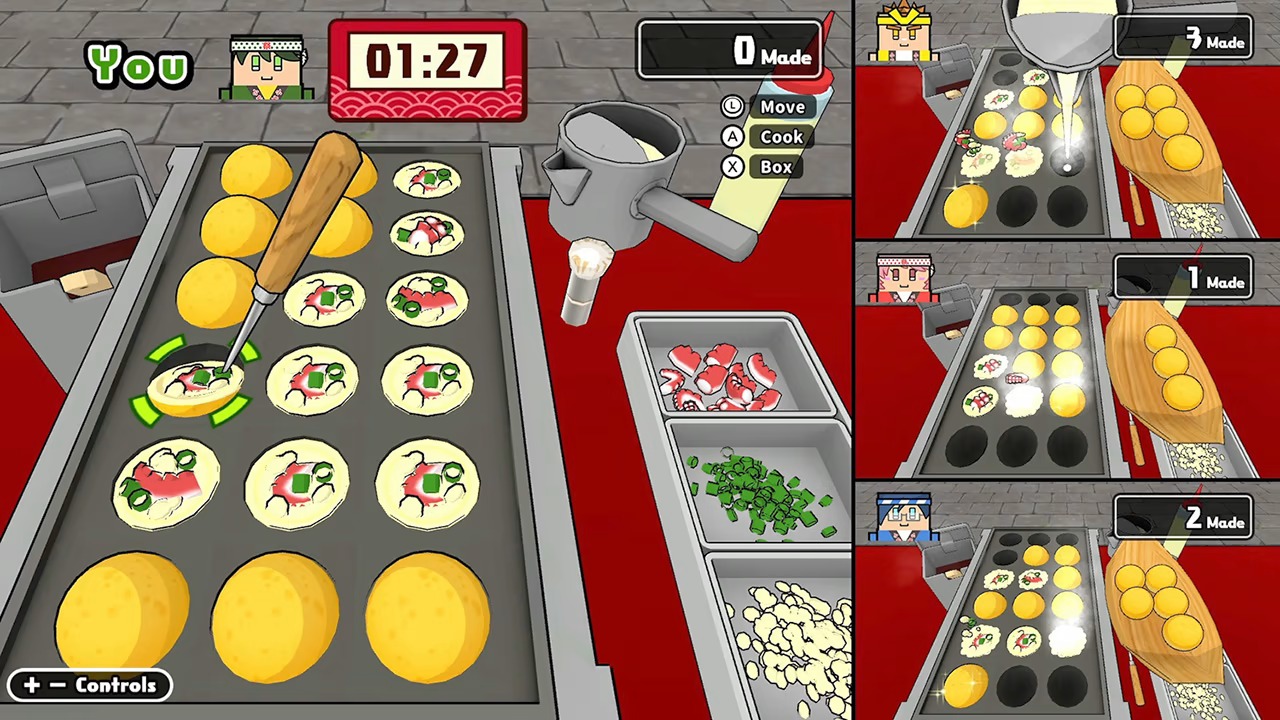 Our Summer Festival ($3.81 from $12.72 until 7/21)
The Legend of Dark Witch ($3.49 from $6.99 until 7/21)
Brave Dungeon + Dark Witch Story ($4.49 from $8.99 until 7/21)
Japanese Nekosama Escape Local Train ($4.99 from $9.99 until 7/21)
UFS League ($2.99 from $9.99 until 7/21)
Goetia 2 ($6.69 from $9.99 until 7/21)
Monobot ($8.44 from $12.99 until 7/21)
Ambition: A Minuet in Power ($14.99 from $19.99 until 7/21)
Dark Minute: Kira's Adventure ($8.99 from $9.99 until 7/21)
Azure Striker Gunvolt 3 ($26.99 from $29.99 until 7/28)
Sales Ending This Weekend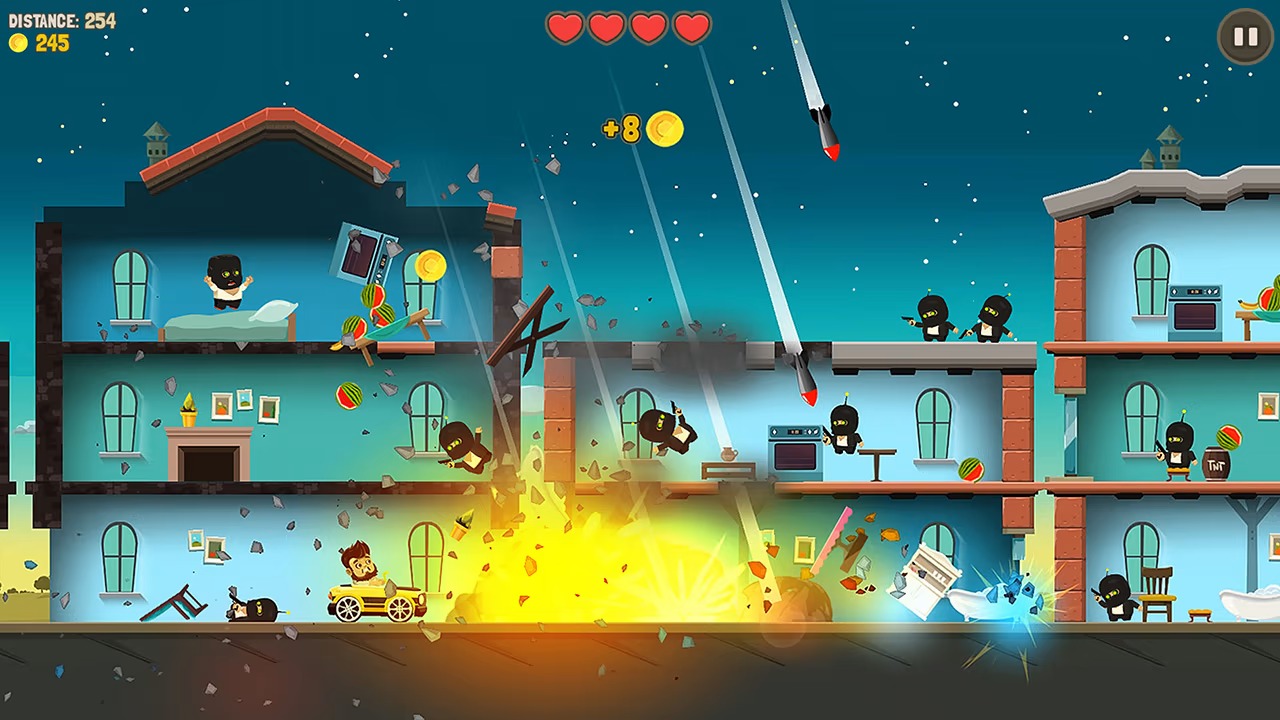 Aliens Drive Me Crazy ($3.00 from $6.00 until 7/3)
Deathsmiles I-II ($31.99 from $39.99 until 7/3)
Discolored ($4.49 from $9.99 until 7/3)
Dragon Hills ($4.00 from $8.00 until 7/3)
Dragon Hills 2 ($8.50 from $17.00 until 7/3)
Game Tengoku CruisinMix Special ($14.99 from $29.99 until 7/3)
Hot Gimmick Cosplay-jong ($10.00 from $20.00 until 7/3)
Layer Section & Galactic Attack ($20.99 from $29.99 until 7/3)
Pyre on Fire: Ten Pages ($1.99 from $10.00 until 7/3)
That's all for today, friends. We'll be back next week with lots of cool new games, including things like Yurukill: The Calumniation Games and the Zero Tolerance Collection. There will be some reviews, plenty of sales, and perhaps even some news here and there. I hope you all have a wonderful weekend, and as always, thanks for reading!