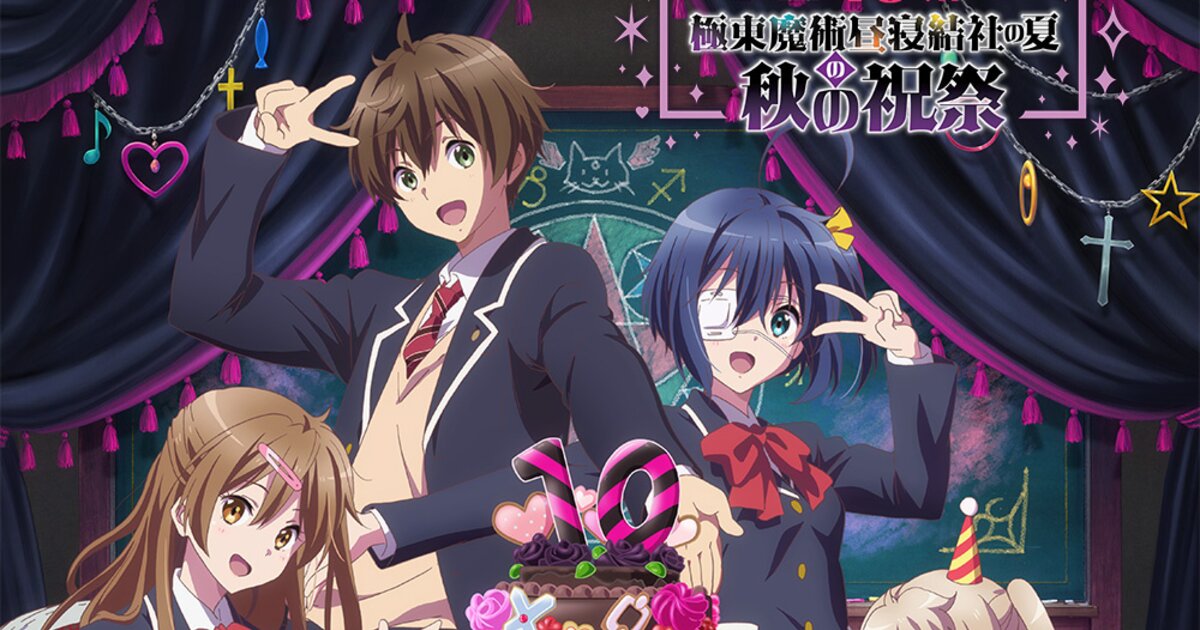 Romcom anime Love, Chunibyo & Other Delusions has released a visual celebrating its 10th anniversary!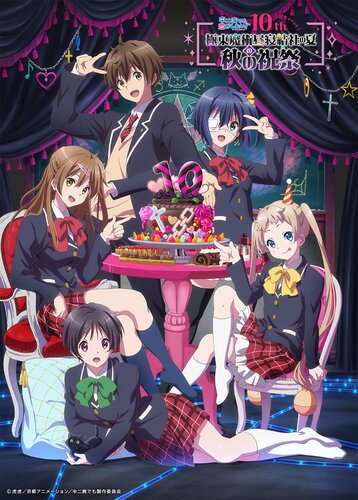 In addition to the visual, it was revealed that a 10th anniversary event will be held in Tokyo on November 12, 2022. It will feature cast members Jun Fukuyama, Maaya Uchida, Chinatsu Akasaki, Azumi Asakura, and Sumire Uesaka. There will also be an all-night screening at midnight.
Adapted from the light novel series by Torako with illustrations by Nozomi Osaka, Love, Chunibyo & Other Delusions follows Yuta Togashi, who once had delusions of having supernatural powers and referred to himself as the Dark Flame Master. Now he's entering high school, Yuta longs to leave his cringe past behind. However, he soon finds himself being pursued by a classmate, Rikka, who has delusions of her own.
The first season of the TV anime aired in 2012, with a second season following in 2014.
©Torako/Kyoto Animation/Chunibyo Production Committee
Source: Love, Chunibyo and Other Delusions Twitter