Figure Fantasy fans have more reasons to dive into the 3D figurine-themed idle game as Komoe Technology Limited launches its "A Certain Scientific Railgun T" crossover event. From special collab-limited figurines to an all-new story, the mobile RPG has tons of surprises in store for players this month.
Limited edition figurines
Limited edition figurines "Mikoto Misaka" and "Kuroko Shirai" are joining the fray throughout the "Figure Fantasy" x "A Certain Scientific Railgun T" collab along with event-exclusive outfits and other perks. Militarist figurine "Mikoto Misaka" is from the brand TENMA and can deal devastating damage to the front row of foes with her fast attacks and her "Flash of Lightning" basic offense. She also has a "Lightning Spear" passive, and she may even deal extra damage during combat.
Vanguard figurine "Kuroko Shirai", on the other hand, can really pack a punch with her "Maintaining Security" basic attack and "Spatial Esper" passive. Plus, her skills also trigger lifesteal for the ultimate blow.
Collab-exclusive events
Meanwhile, the limited-time collab series event lets players give away "Cheering Horns" or "FULI Wishes" and score event items in the "Commence! Daihasei Festival". Simply cheer for Mikoto and Kuroko to collect awesome rewards, which include the collab limited edition figurines themselves.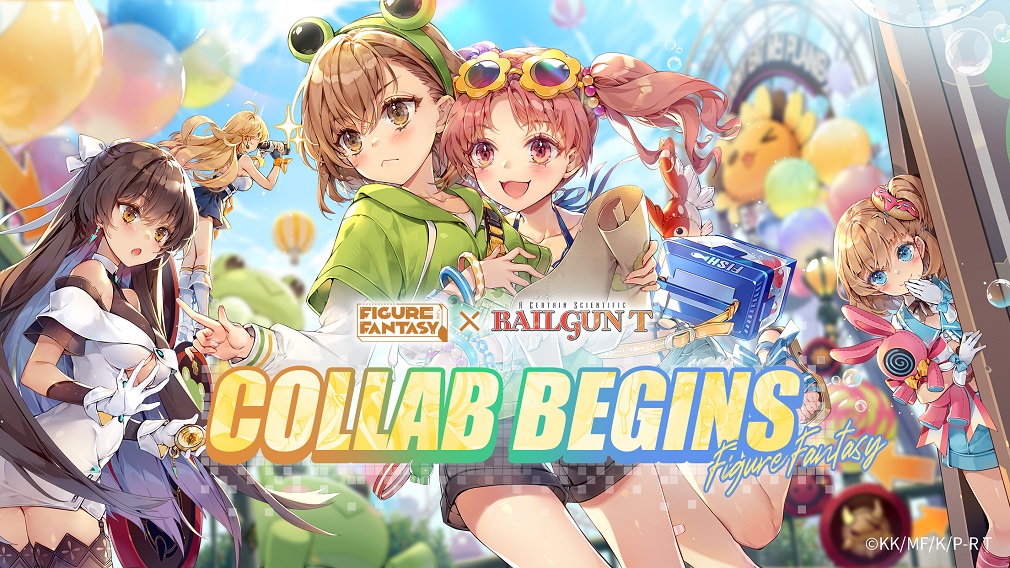 Plus, the "Disciplinary Inspection" event lets players clear tasks to score in-game goodies such as "Mikoto Misaka", "Limited Blind Box Cards" and more.
A login bonus and a brand new story
Finally, the "A Certain Figurine's Railgun" All-New Collab Story Event lets players put their skills to the test in the "Lost Paradise", "Urban Alert" and the "Old Shopping Street" dungeon events where they can earn goodies like "Ultra Figurine Pieces", "FULI Wishes" and more. The special event will reveal more of the engaging narrative about these figures if you're curious about the story. Plus, simply logging into the game during the event will help you nab the limited frame, "Star of Discipline".
There are tons of other special surprises in store for you during the exciting "A Certain Figurine's Railgun" collaboration, so if you're eager to join in on all the festivities, you can download Figure Fantasy on the iOS App Store and on the Google Play Store for Android devices. It's a free-to-play game with in-app purchases. You can also join the community of followers on the Facebook page to stay updated on all the latest developments, or take a look at the official website to stay privy to the game's most recent news.
Sponsored Content
This article is sponsored content written by TouchArcade and published on behalf of Komoe Technology Limited to promote a new crossover event in Figure Fantasy. For questions or comments, please email ads@toucharcade.com