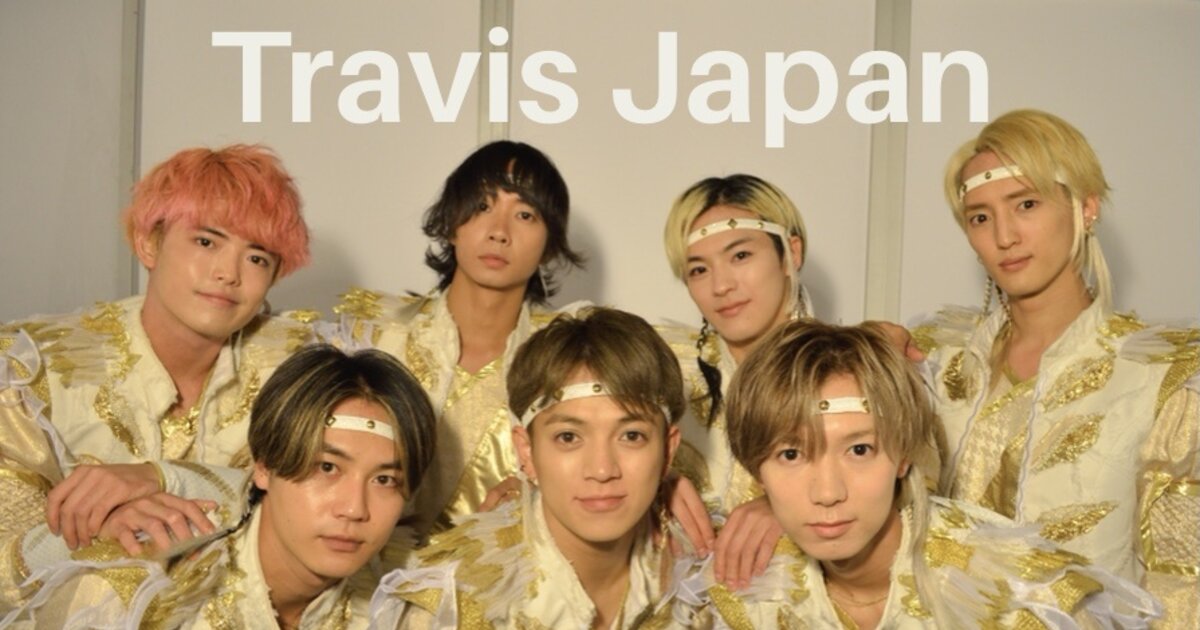 Anime Expo, the largest anime and Japanese pop culture convention in North America returned to the Los Angeles Convention Center, last weekend.
"Travis Japan," a Japanese boy band group, had a Q&A panel discussion and performed songs and dances during the closing ceremony of Anime Expo, providing an excellent experience.
Travis Japan is a song & dance entertainment group from Tokyo, managed by the legendary Johnny & Associates. In March 2022, they moved base to Hollywood, Los Angeles to improve their dancing, singing, and language skills. Travis Japan won 3rd place at the WOD (World of Dance) dance competition in March 2022.
They are starting to show a remarkable performance in the U.S. We conducted an exclusive interview with Travis Japan.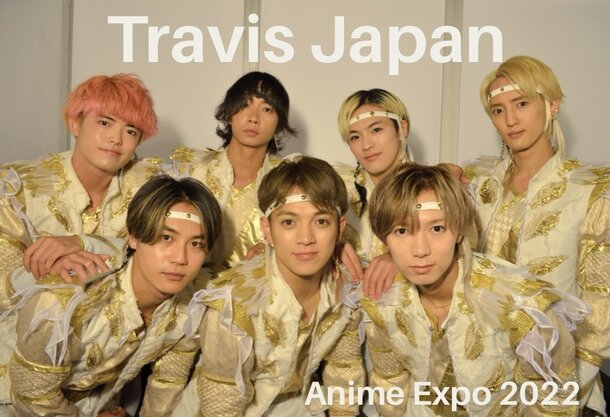 - How was your experience at Anime Expo?
Shime: We participated in the "Travis Japan Fan Q&A!" panel discussion and the closing ceremony. I had a great time at Anime Expo! I like anime too, but I never knew that there are people overseas who like anime so much.
Noel: I am a big anime fan and have attended Japan's Comic Market and the Hakurei-jinja Shrine Festival. Anime Expo is an annual gathering of anime fans, so it's a very energetic and lively event. I was so happy to perform at such a great event! The Anime Expo was held for the first time in 3 years, I was amazed by the attendees' energy! We were honored to perform at the closing ceremony.
G: It was such a pleasure to participate in the Anime Expo! We have been studying English and dance in the U.S. as we dream of international stardom. Performing at this event was an excellent opportunity to test our growth. We made our best effort to serve on the closing ceremony stage. We tried to do our best performance because a lot of people visiting saw us for the first time.
- Do you like anime?
All: Of course, I love it!
Chaka: One of our big goals is to sing the theme song of an anime. In the past, we appeared on the cover of the manga Weekly Young Jump with the cosplay of Golden Kamuy and GANTZ. The shooting was great fun.
- If today was your last day, which animation would you like to watch again?
Shizu: My favorite anime is One Piece. It is sacred for me, and I can say that it is full of life lessons. Luffy, the main character, lives freely and I am inspired by him so much. We are members of 7 and strive every day so there are many places where I sympathize with the characters. I was so excited to see there was a huge exhibit of One Piece at the Anime Expo!
Chaka: When I joined the "JUJUTSU KAISEN With the Staff" event, I was surprised that all fans seemed delighted to watch the anime PV.
G: My favorite anime is Inazuma Eleven. When I was a child, I wanted to be a soccer player. Endou Mamoru is the main protagonist of the original Inazuma Eleven series. He is passionate, and I am impressed by him and his teammates.
Noel: The anime I want to watch on my last day is My Hero Academia. I purchased a character figure at Anime Expo. Every scene is full of laughter and tears, it is one of the anime that I want to watch again and again.
Shime: The anime I want to watch on my last day is Attack on Titan. I was absorbed into the story and forgot about time when watching it.
Machu: I like the Dragon Ball series. I read the manga and also watched the animation. When I was a child, my friends and I made Dragon Balls with paper and played "search for Dragon Balls". I want to watch Dragon Ball again, remembering those happy memories.
Umi: I want to watch Evangelion and Haikyu. They are different kinds of animation, but both are my favorite! Especially, Evangelion made me become a fan of anime, so I have special feelings about it. Also, it makes me feel good when watching Haikyu.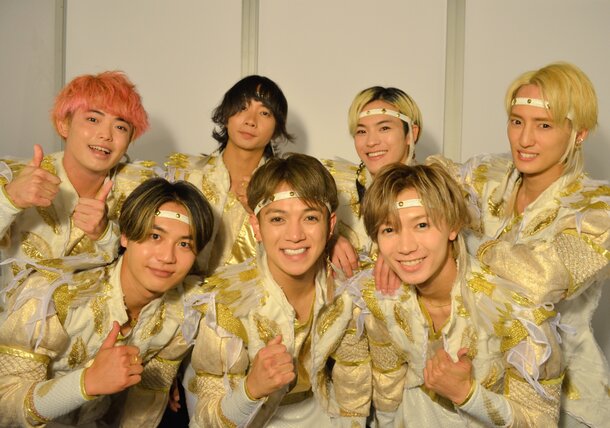 - What anime song makes you feel nostalgic?
Chaka: When I listen to Naruto's theme song, it makes me feel nostalgic. Especially, I love "GO!!!". Also, "Viva★Rock" remind me of memories from elementary school.
Machu: I like Naruto's theme song too. My favorite song is "Hero's Come Back!!"
Noel: Yeah, I agree that all of Naruto's theme songs leave an impression.
Shizu: I was impressed by the video of "We are!", released in 2021, in commemoration of the TV anime One Piece reaching 1,000 episodes. I have been watching One Piece since preschool, so it made me feel like we both grew up together.
- How did you feel when you received 3rd place at WOD, which was your first achievement after coming to the U.S? What was the feeling that you accumulated in Japan?
Machu: I was honestly happy! That was good, but I wanted to get first place, so I will make more efforts, driven by regret.
G: I was also happy too.
Chaka: WOD's (World of Dance) experience is one of my memorable days because this event was the first time to perform since we came to the U.S. As this would be our start, we discussed each other and created a dance giving out 100% of what we could do. In the end, not only we won 3rd place in the Team Division, but also received the awards for Best Costume and Crowd Favorite.
I realized that our achievement was highly evaluated in the U.S, and this experience leads to my confidence. After that, we continue to practice dancing and voice training. It's been about 3 months since we came to the U.S., and we will definitely try our best at the finals again, using our experience of what we learned so far!
- Did you feel any difference between the dance levels?
Noel: Yes. In Japan, precise movements are required to be perfect, but in the U.S., it does not have to be exactly the same if the grooves are the same. Instead, this brings a strong presence. We want to master both of the techniques, and become a completely unique group!
- Please say a few words for fans around the world.
Chaka: We want your life to be happier by seeing Travis Japan. I always think of fans. Do you have a smile on your face, do you have any worries? Because I want your smile every day, I became an "idol." We want to make more people happy with our performance and words so we have come to the United States to study, train, and work harder. I would be happy if you could grow and enjoy this process of making our dreams come true.
Noel: I will promise that we will become a strong and great international idol group. We want to be a group that fans enjoy being our fans and talking about us. Please stay safe and healthy.
G: We are growing so much right now. I hope you will grow with Travis Japan, and we can make our dreams come true together.
Travis Japan
Instagram
https://www.instagram.com/travis_japan_official/
YouTube
https://www.youtube.com/c/81DANCESTUDIO
Editor: Misako Imai
https://www.gokigen-lab.com/en
Writer: Minami Kuroda