Hello gentle readers, and welcome to the SwitchArcade Round-Up for June 9th, 2022. Thursdays being what they are, we've got plenty of new releases to check out today. There are summaries of each of them, plus the usual lists of new and outgoing sales to glance over. It's not a terribly busy one as Thursdays go, but if the rumblings are right it's likely only because next week is going to be a little wild. Well, let's get to business.
New Releases
Demon Slayer -Kimetsu no Yaiba- The Hinokami Chronicles ($59.99)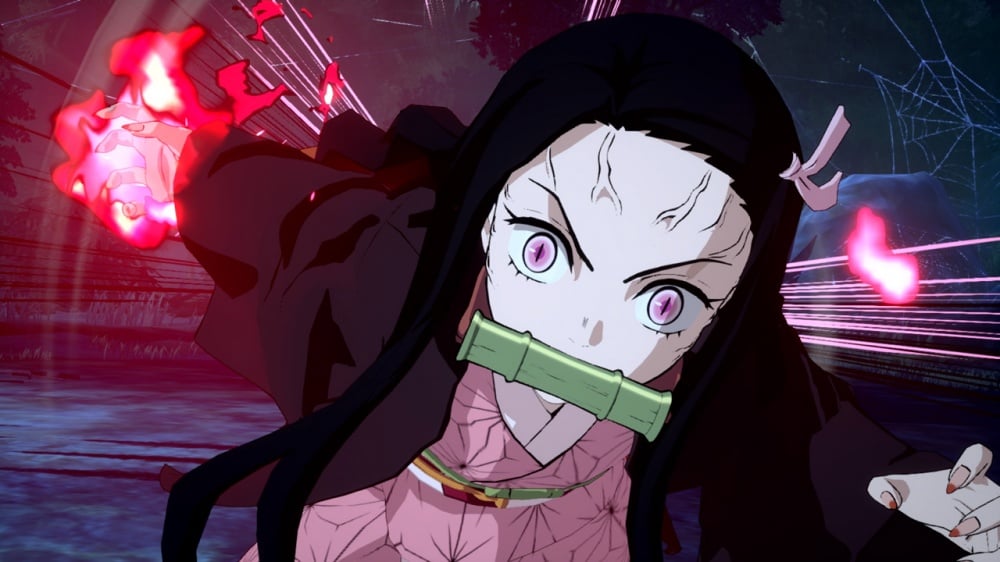 SwitchArcade Highlight!
Demon Slayer has cooled off a little bit of late, but it's still incredibly popular. This game, developed by CyberConnect2 and published by SEGA, adapts the series into a 3D fighting action game along the lines of the developer's Naruto Ultimate Ninja Storm games. This Switch port is another good one, with our pal Mikhail likening it to the rather impressive Switch version of Dragon Ball Z: Kakarot. The game itself is best enjoyed by fans of the series, but it's a decent enough bash even if you're not familiar with Demon Slayer. Just be ready to be confused by the story if that's the boat you're in.
Arcade Archives Motos ($7.99)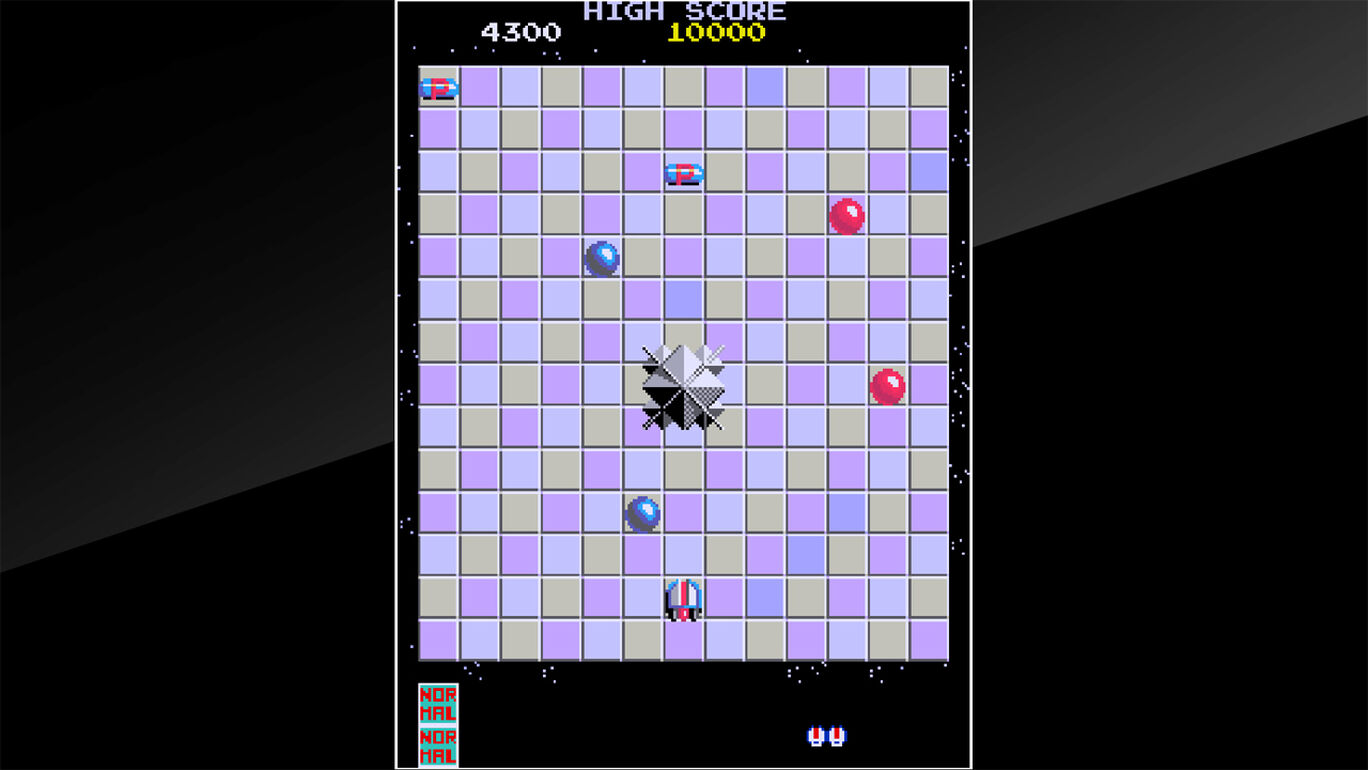 Here's a deeper cut from the Bandai Namco archives. Initially released in 1985, Motos sees you trying to knock your opponents off of precarious platforms. There are various types of enemies and hazards that complicate matters. If you played Pac-Motos on the recent Pac-Man Museum+ collection, you'll know what to expect. It's always nice when Hamster pulls out a more obscure yet fun title from a company's history, and this is one of those.
even if TEMPEST ($49.99)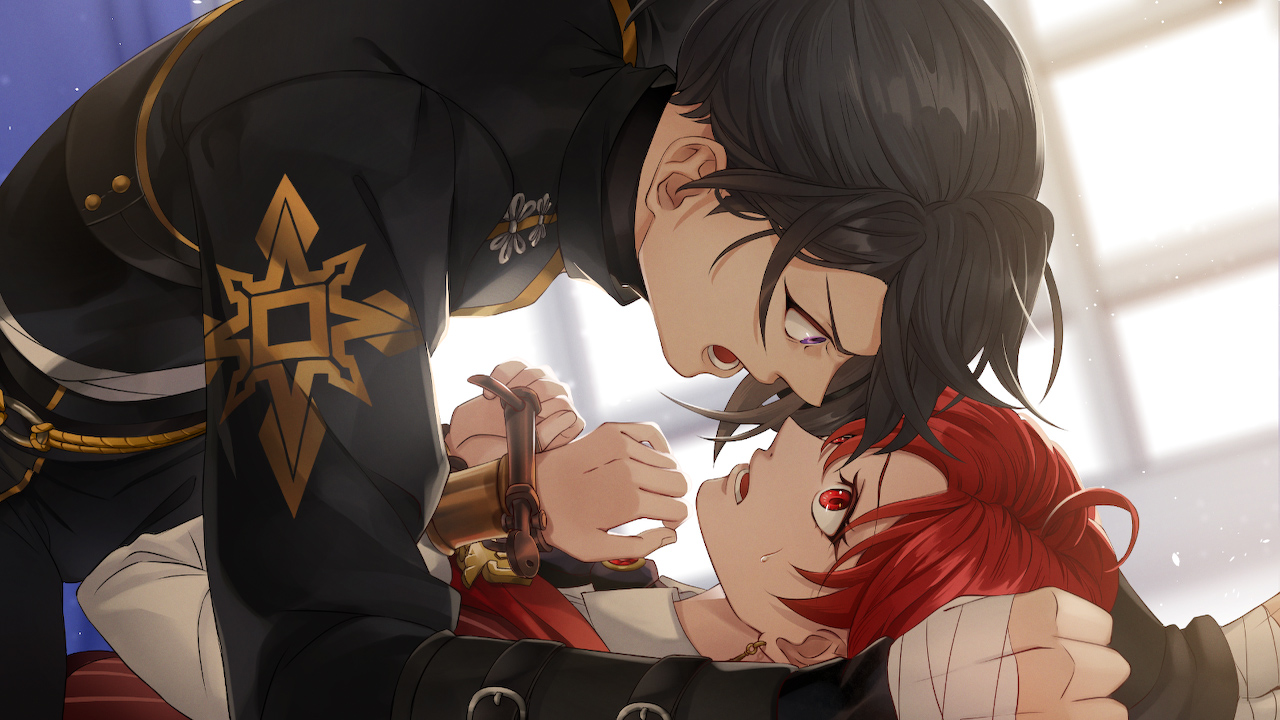 The otome visual novel game veterans at Voltage have a new adventure for fans to dig into. A young woman named Anastasia has faced a life of cruelty at the hands of her stepmother. She meets a horrible end, being burned at the stake. Just then, an ability called Fatal Rewind awakens in her, allowing her to change the past. But no matter what she does, it seems things just keep getting worse. She'll meet a number of characters on her various journeys through her lives, and as you can guess you'll have to run into a lot of bad ends before you reach a good one. Seems promising enough.
Delivery From the Pain ($12.99)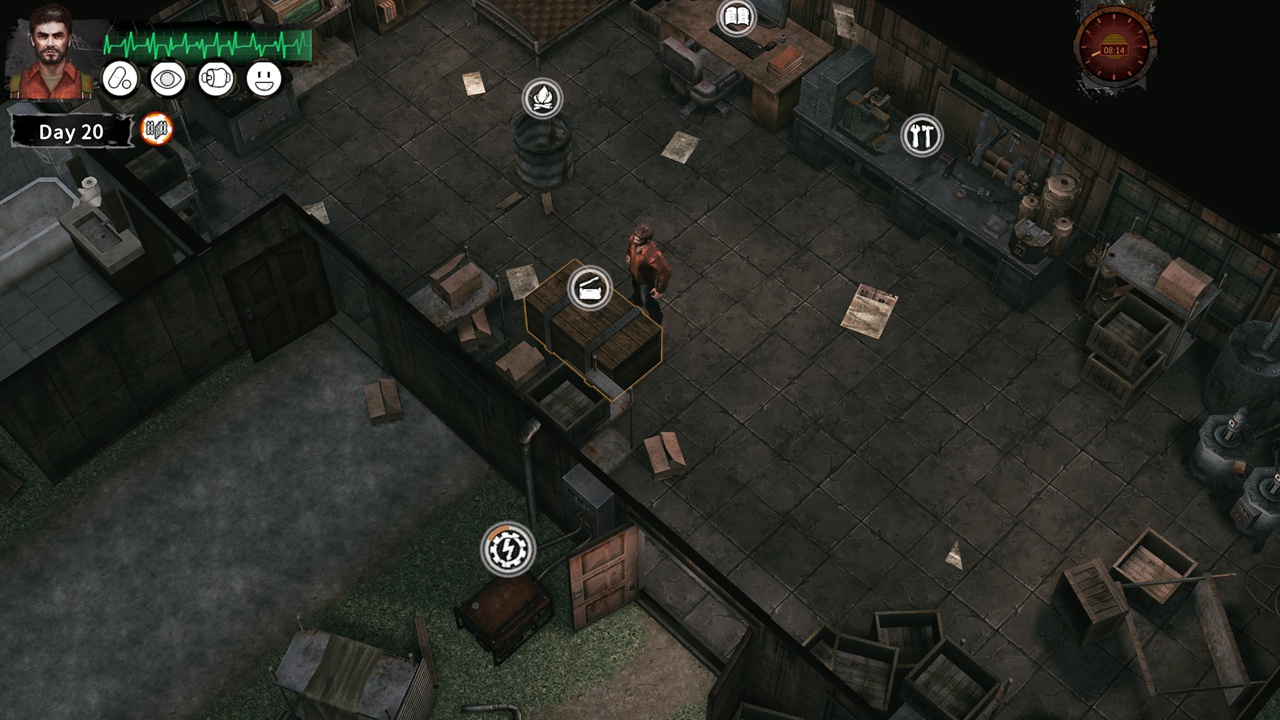 Another zombie survival game, this one playing out from an isometric perspective. You may be familiar with this game from its mobile or computer versions, and indeed you can give the game a try for free on your mobile device if you want to get a taste. Anyway, a calamity has turned most people into zombies. You have to survive in the usual fashion. Find stuff, craft stuff, watch the stuff break, make new stuff, watch that stuff break, and don't let the surprisingly swift-footed undead enemies get the drop on you. It's a solid game that has been well-received on other platforms and I suspect it will find a similarly friendly reception on Switch.
One Last Memory – Reimagined ($9.99)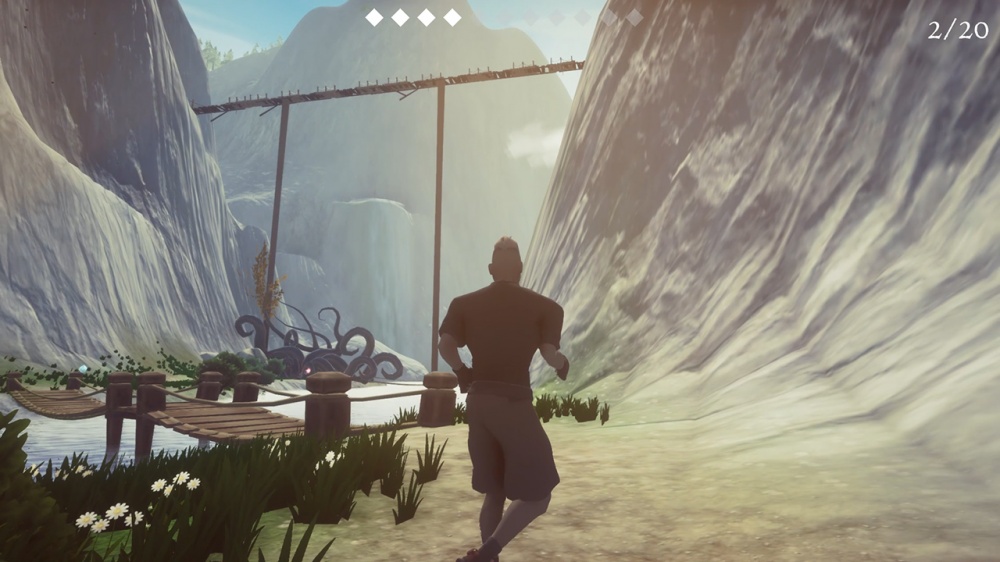 I'm not completely sure, but I think this is a remake of a game EpiXR released last winter. It moves the game from a first-person view to a third-person one, but I'm not sure what else it changes because it otherwise looks very similar to its predecessor. Then again, most of EpiXR's games are difficult to tell apart at a glance. Do what you will with it.
Cool Animals ($7.00)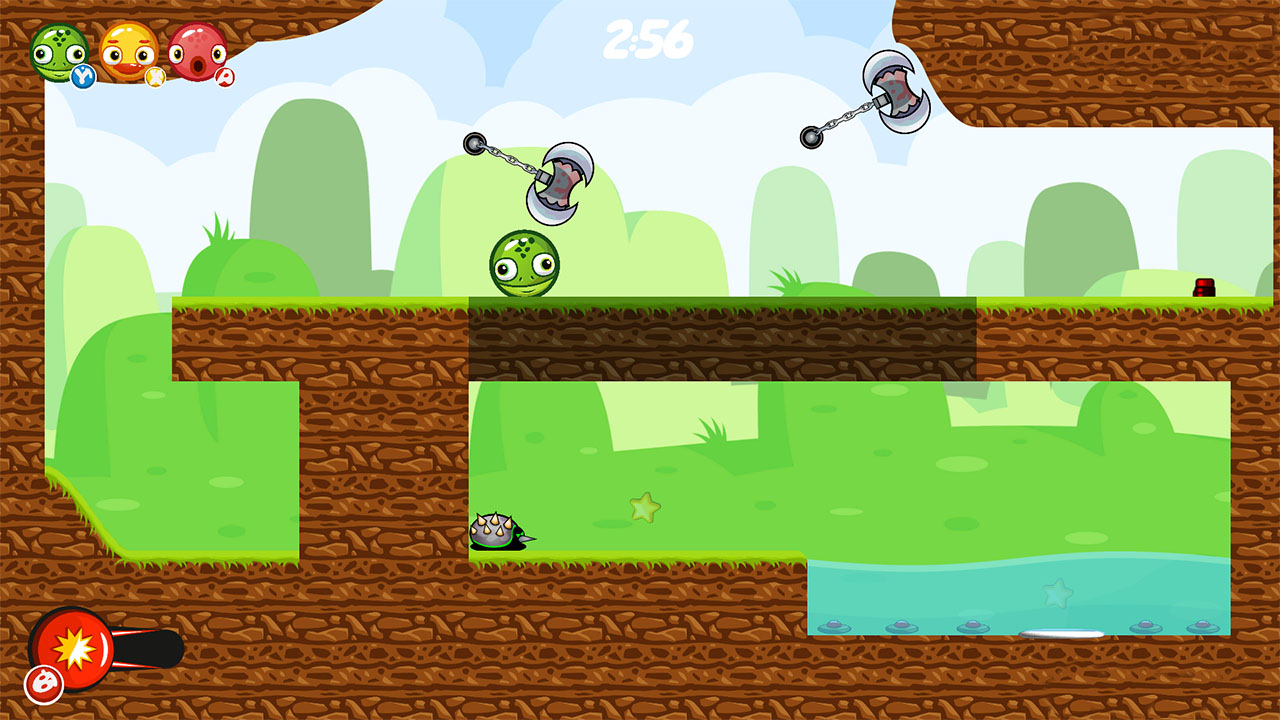 This… does not seem like fancy dining. You launch your little circle things, which are supposed to be animals, and try to collect the stars as you make your way through each stage. You can switch between the different animals to take advantage of their individual skills. I'm sure it plays better than it looks.
Video World ($3.50)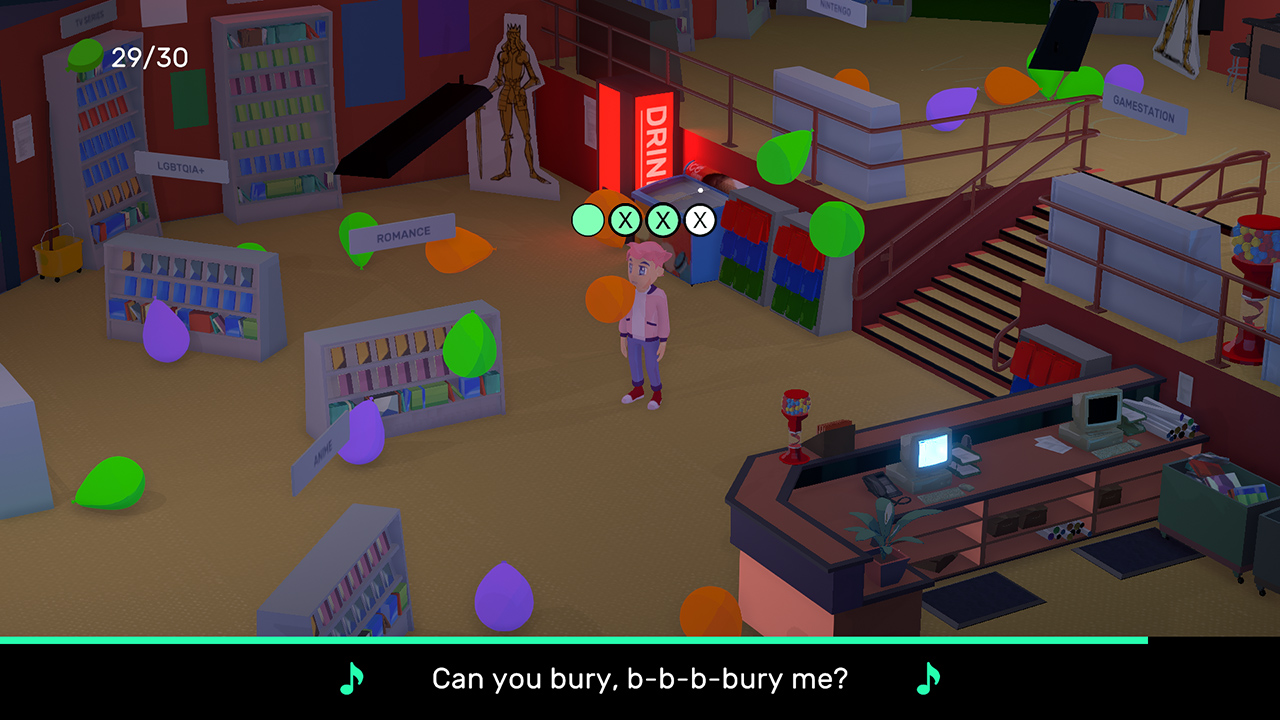 This rhythm game is a companion piece to the music video Video World EP by Monster Mansion. I don't know about any of that, but this is a surprisingly decent button-tapping experience for the price. It's Halloween-themed and set in a video store. Um, for the younger readers, that's like Netflix but you have to go there and get the movie, then bring it back when you're done watching it. Sigh. Anyway, it's a very brief game but it's definitely a fun ride.
Legend of Arcadieu Bundle ($7.99)
Here is a two-pack of visual novels set in a fantasy world that itself is within a game. So yeah, expect plenty of lampshade-hanging and fourth-wall breaking. Each game offers various choices and multiple endings, with five different characters to romance. It's published by Gamuzumi, so you can probably guess the general tone. Not really the best I've seen along these lines, but I suppose it's at least affordable.
Zeus Quest – The Rebirth of Earth ($9.99)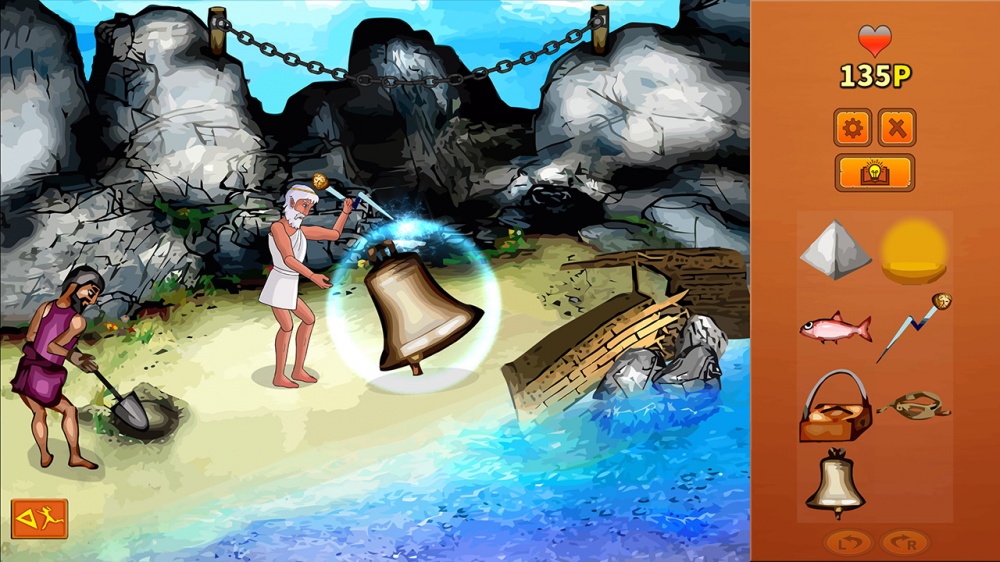 It's never a great sign when a game describes itself as being hilarious. This is a family-friendly point-and-click adventure where Zeus is using a time machine to try to save Earth from total destruction. I haven't had the opportunity to play the game to see if it is as 'fantastically funny' as it claims to be, but I suppose I'll at least give it points for that wild premise.
Sokocat – Combo ($3.99)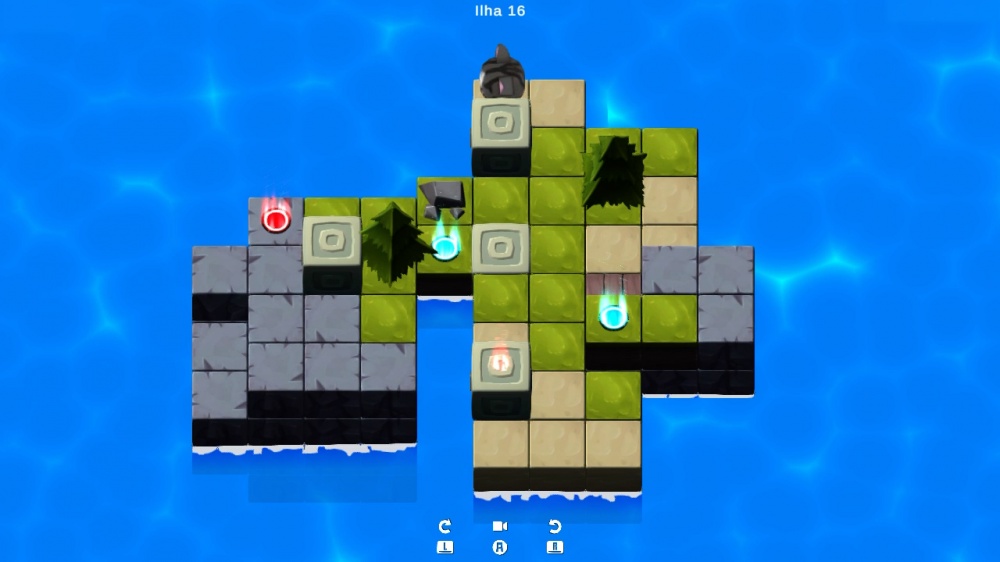 This release packs in two Sokocat games, Sokocat Islands and Sokocat Dungeon, neither of which has seen release on the Switch before. As you can guess from the 'Soko' bit in the names, these are crate-pushing puzzle games. There are one hundred levels to complete across both games. Well, I'm sure you can decide on your own if you need some cheap Sokoban in your life today.
Square Keeper ($4.99)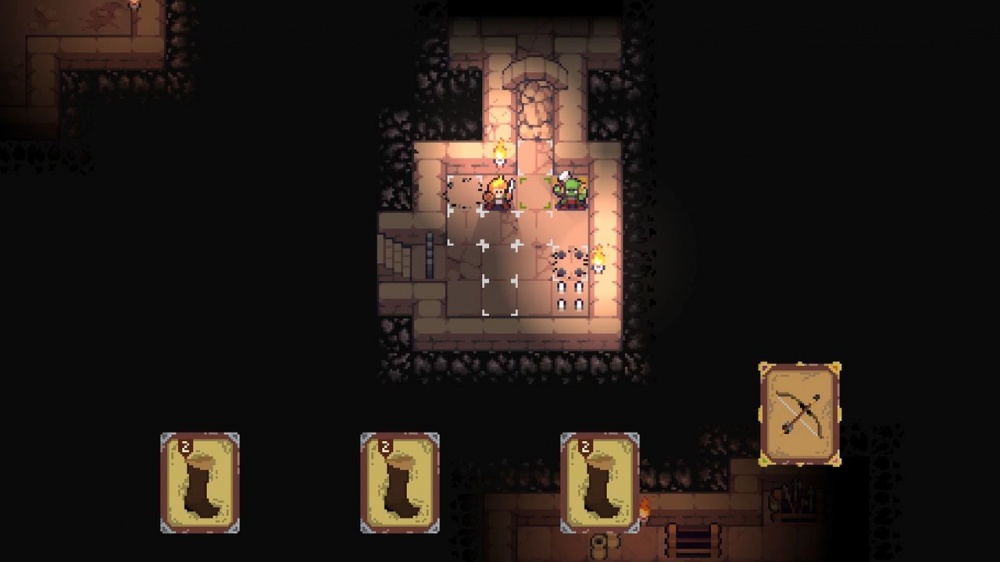 Here's a turn-based puzzler where your actions are limited by the cards you have available. You'll have to make your way through more than forty mini-dungeons, clearing the enemies out of each room to open the gate to the next one. You'll have a variety of weapons at your disposal, and you'll have to think carefully about each move if you want to survive. Seems like a decent enough time for a fiver.
Mini Gardens ($2.99)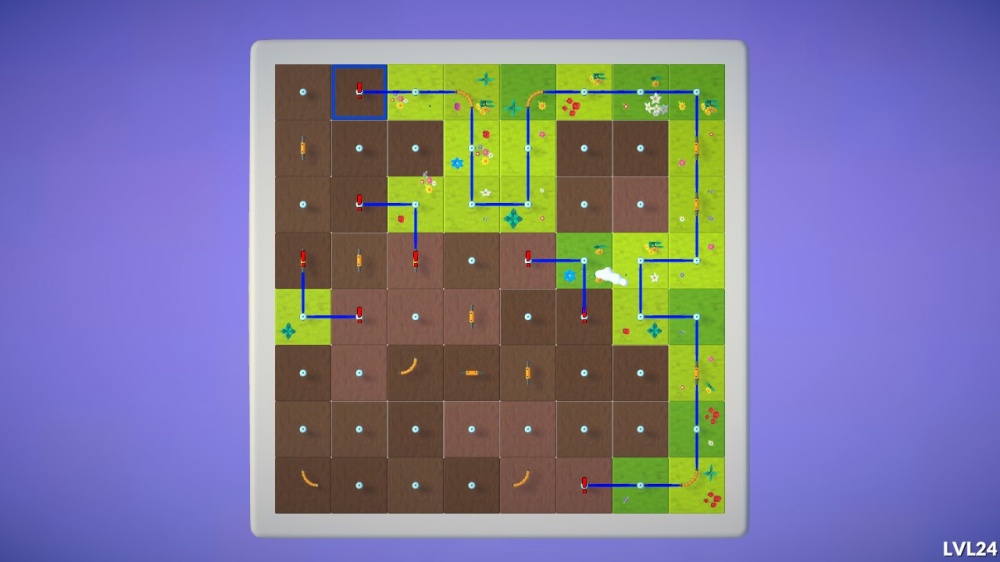 Despite the set dressing, this appears to be a rather simple twist on the classic Pipe Dream concept. Connect the hose to the sprinklers to make the flowers bloom. You get fifty stages to solve, and they come in various sizes and are set in a number of environments. It seems relaxing, if nothing else. For a few bucks, that may be enough for your needs.
Sales
(North American eShop, US Prices)
A small but solid list for now, with plenty more coming tomorrow. P.3 is an amusing enough shooter for the price, and Rush Rally Origins is a fun top-down racer. You can't go wrong with anything from Onion Games. Fantasy Strike's DLC packages don't go on sale often, so fighting fans looking for something a little different may want to bite. That DANGEN Entertainment sale is already finishing up, so you'd best make any decisions you're going to. Check those lists.
Select New Games on Sale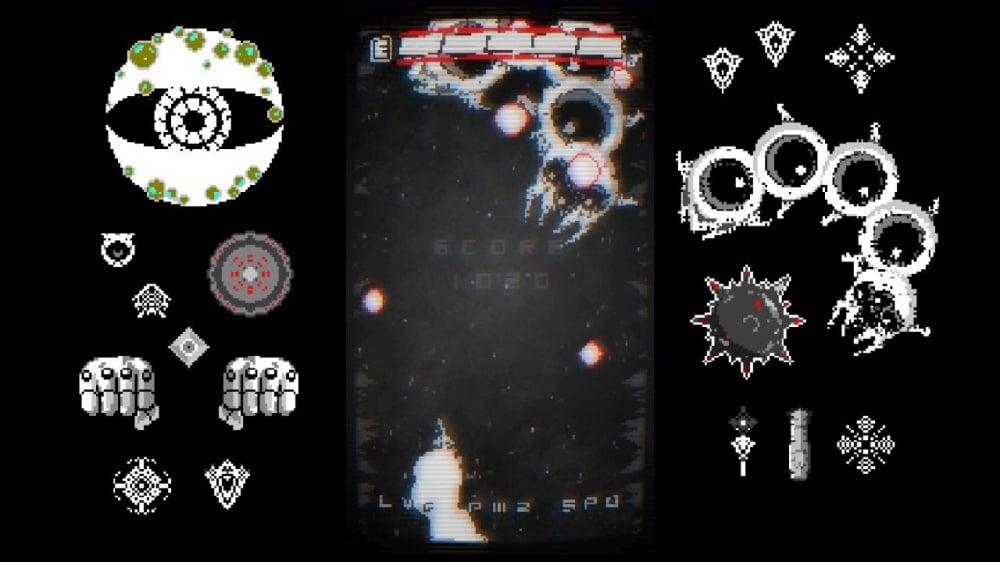 P.3 ($1.99 from $4.99 until 6/15)
Rush Rally Origins ($9.99 from $14.99 until 6/16)
moon ($16.99 from $18.99 until 6/22)
Dandy Dungeon: Brave Yamada ($13.29 from $18.99 until 6/22)
Black Bird ($13.29 from $18.99 until 6/22)
Mon Amour ($6.29 from $8.99 until 6/22)
UnderMine ($9.99 from $19.99 until 6/23)
Fantasy Strike Core Pack ($9.99 from $19.99 until 6/23)
Fantasy Strike Collector's Pack ($49.99 from $99.99 until 6/23)
Ultra Age ($14.99 from $29.99 until 6/23)
Baila Latino ($6.99 from $9.99 until 6/29)
Sales Ending Tomorrow, Friday, June 10th
80's Overdrive ($1.99 from $9.99 until 6/10)
An American Werewolf in LA ($2.99 from $4.99 until 6/10)
Ara Fell Enhanced Edition ($4.49 from $14.99 until 6/10)
Astalon: Tears of the Earth ($11.99 from $19.99 until 6/10)
Batbarian: TotP ($9.99 from $19.99 until 6/10)
Beast Breaker ($12.00 from $15.00 until 6/10)
Boreal Blade ($1.99 from $3.99 until 6/10)
Bug Fables: The Everlasting Sapling ($12.49 from $24.99 until 6/10)
Car Driving School Simulator ($6.39 from $15.99 until 6/10)
City Driving Simulator ($5.59 from $13.99 until 6/10)
Clouds & Sheep 2 ($1.99 from $9.99 until 6/10)
Coffin Dodgers ($3.89 from $12.99 until 6/10)
Construction Site Driver ($6.99 from $13.99 until 6/10)
Cooking Festival ($3.29 from $10.99 until 6/10)
Dancing Dreamer ($2.09 from $6.99 until 6/10)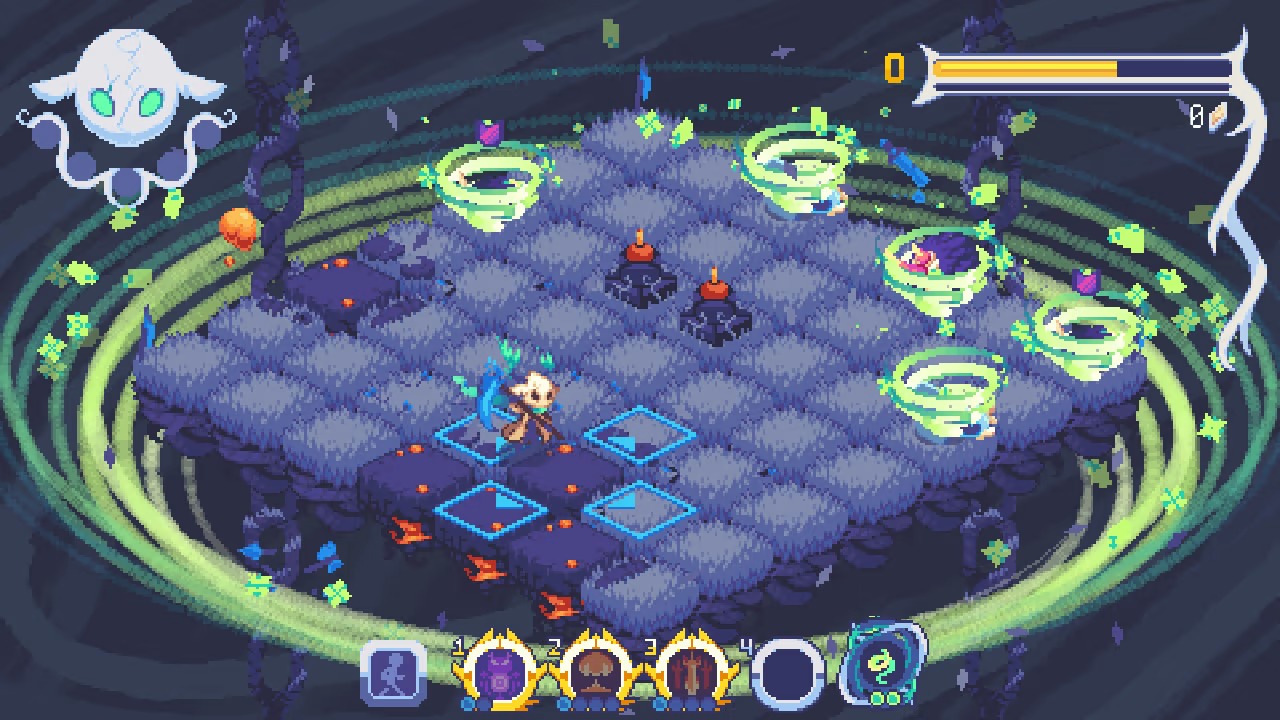 Evertried ($11.99 from $19.99 until 6/10)
Forward to the Sky ($39.19 from $48.99 until 6/10)
Giana Sisters Twisted Dreams ($5.99 from $29.99 until 6/10)
MageQuit ($1.99 from $14.99 until 6/10)
Minoria ($10.99 from $19.99 until 6/10)
Momodora: RUtM ($5.99 from $14.99 until 6/10)
MotoGP 18 ($1.99 from $19.99 until 6/10)
Niko and the Cubic Curse ($2.49 from $4.99 until 6/10)
PigShip & the Giant Wolf ($5.99 from $7.99 until 6/10)
Press A to Party ($2.09 from $6.99 until 6/10)
Pure Mahjong ($1.99 from $9.99 until 6/10)
Relic Hunters Zero: Remix ($7.79 from $12.99 until 6/10)
Rise of the Third Power ($13.99 from $19.99 until 6/10)
Sine Mora EX ($5.99 from $29.99 until 6/10)
Smashing the Battle ($4.49 from $4.99 until 6/10)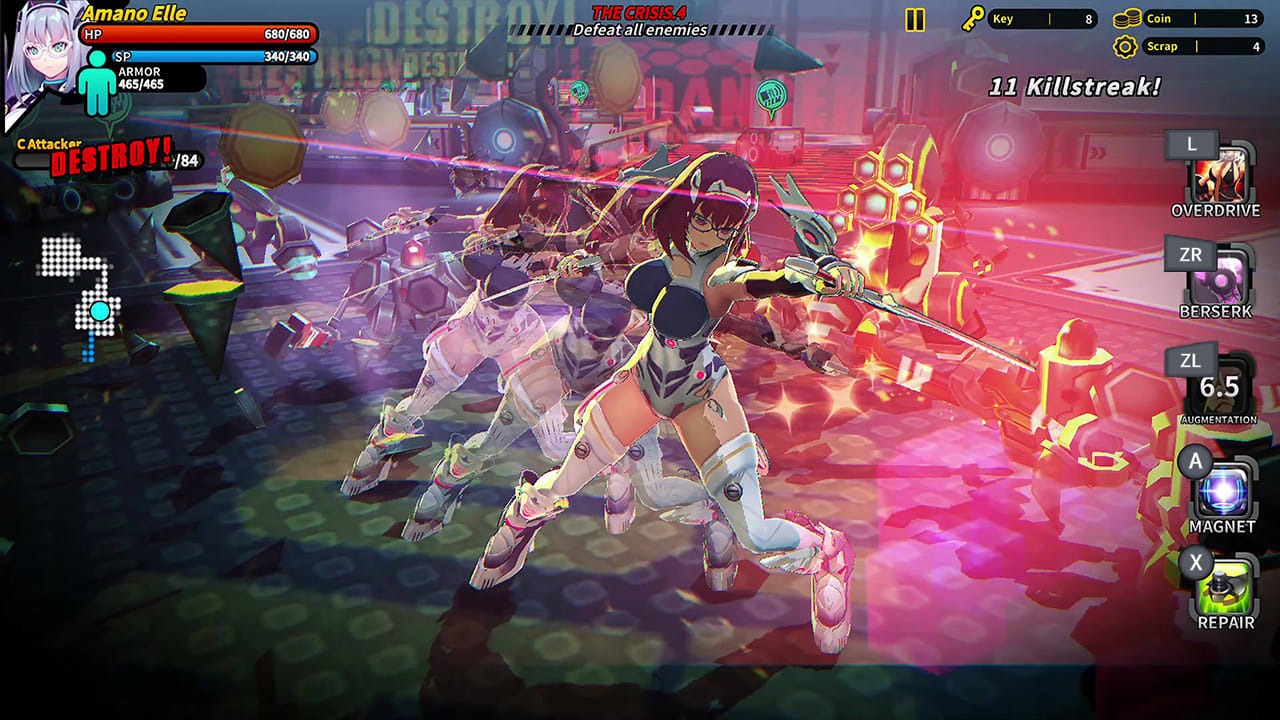 Smashing the Battle Ghost Soul ($12.99 from $14.99 until 6/10)
Smelter ($11.99 from $19.99 until 6/10)
Spinch ($8.99 from $14.99 until 6/10)
Super Sportmatchen ($1.99 from $14.99 until 6/10)
The Darkside Detective ($4.15 from $12.99 until 6/10)
The Darkside Detective AFitD ($9.09 from $12.99 until 6/10)
The Forgotten City Cloud Vers. ($26.99 from $29.99 until 6/10)
The Legend of the DF Highschool ($3.99 from $4.99 until 6/10)
Way of the Passive Fist ($2.99 from $14.99 until 6/10)
West Water ($8.24 from $10.99 until 6/10)
That's all for today, friends. We'll be back tomorrow with more new releases including the new Mario Strikers: Battle League, Metal Max Xeno Reborn, and more. We'll have summaries of each of them, plus the sure-to-be hefty list of new sales to go over. If there's any big news, we'll cover that as well. I hope you all have a thrilling Thursday, and as always, thanks for reading!