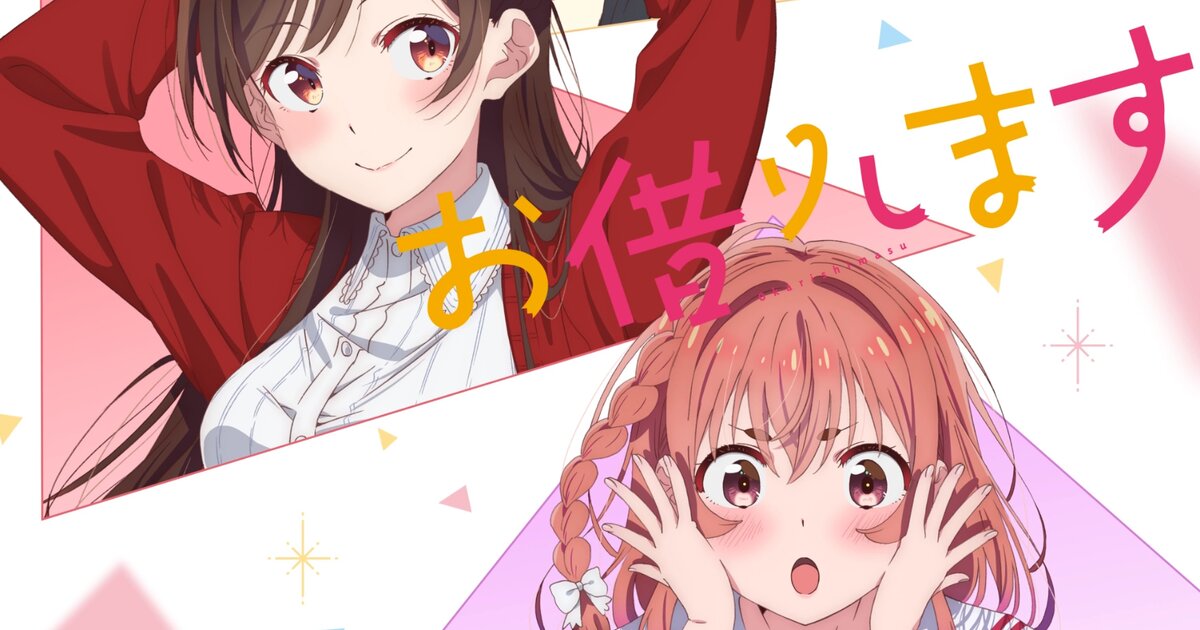 We're well and truly into summer, meaning it's prime time to sit down, take shelter from the sun, and get into some more anime!
Keep reading to find release dates, trailers, and plots for a selection of sequel anime series that will premiere this summer. Ready to find more titles for your watchlist?
☆ The Devil is a Part-Timer! Season 2
Release: July 14
Studio: Studio 3Hz
Foiled by a hero when he's inches away from conquering the world, the devil finds himself in modern-day Tokyo. With no real-world skills to speak of, the devil is forced to make ends meet flipping burgers at a fast food joint! To stall any further plans of world domination, the hero tracks the devil's trail and takes on the lowly tasks of a telemarketer.
Source: Crunchyroll
☆ Overlord Season 4
Release: July 5
Studio: Madhouse
When a popular MMORPG is scheduled to be shut down permanently, veteran player Momonga refuses to log out. As NPCs begin to develop personalities and minds of their own he decides to put his skills to use as the game's new overlord.
Source: Crunchyroll
☆ Rent-a-Girlfriend Season 2
Release: July 2
Studio: TMS Entertainment
Kinoshita Kazuya is a 20-year-old failure of a college student. He managed to kiss his girlfriend once, but was dumped after a month. "Ugh... Damn it. I never want to go through that again." Completely spiteful, Kazuya uses a certain method to date a girl. He goes to their meeting place and suddenly hears, "You're Kazuya-kun, right?" A beautiful girl brushing her long, black hair behind her ear was there, smiling at him. Her name was Mizuhara Chizuru. Something real is born after just a single rental! A reckless rom-com filled with love and excitement is about to begin!
Source: Crunchyroll
☆ Made in Abyss Season 2
Release: July 6
Studio: Kinema Citrus
The tale of a young girl named Riko and her robot friend Reg, who explore a mysterious hole in the ground known as the Abyss.
☆ Is It Wrong to Try to Pick Up Girls in a Dungeon? Season 4
Release: July 23
Studio: J.C.Staff
Based off of a light novel of the same name written by Fujino Omori and illustrated by Suzuhito Yasuda, Is It Wrong to Try and Pick Up Girls in a Dungeon? is set in the world of Orario, where adventurers band together and look for treasures in an underground labyrinth known as Dungeon. However, for Bell Cranel, fame and riches are secondary to what he wants to find the most: girls. He soon finds out though, that anything can happen in Dungeon, and winds up being the damsel in distress instead!
Source: Crunchyroll
☆ Classroom of the Elite Season 2
Release: July 4
Studio: Lerche
Kiyotaka Ayanokoji has just enrolled at Tokyo Koudo Ikusei Senior High School, where it's said that 100% of students go on to college or find employment. But he ends up in Class 1-D, which is full of all the school's problem children. What's more, every month, the school awards students points with a cash value of 100,000 yen, and the classes employ a laissez-faire policy in which talking, sleeping, and even sabotage are permitted during class. One month later, Ayanokoji, Horikita, and the students of Class D learn the truth of the system in place within their school...
Source: Crunchyroll
☆ Love Live! Superstar!! Season 2
Release: July 17
Studio: Sunrise
The first students have arrived at Yuigaoka Girls' High School, a new academy built on the crossroads of Omotesando, Harajuku, and Aoyama. With no history, no upperclassmen to rely on, and no name to speak of, this school's totally starting from scratch! In the midst of this, a team of five girls led by Kanon Shibuya discover "school idols." I love singing! I really do! And I want to accomplish something with it! So the hopes of these stars, still small in stature, begin to accumulate…and so begins the "School Idol Project" of five girls with a blank slate and infinite potential.
☆ Shadows House Season 2
Release: July 9
Studio: CloverWorks
High atop a cliff sits the mansion known as Shadows House, home to a faceless clan that pretends to live like nobles. They express their emotions through living dolls that also endlessly clean the home of soot. One such servant, Emilico, aids her master Kate as they learn more about themselves and the mysteries of the house.
Source: Crunchyroll
There are plenty of tempting anime out there, so it's the perfect time to stay inside and most importantly, stay cool! What's your top pick for this summer's sequels?
This is a Tokyo Otaku Mode original article.