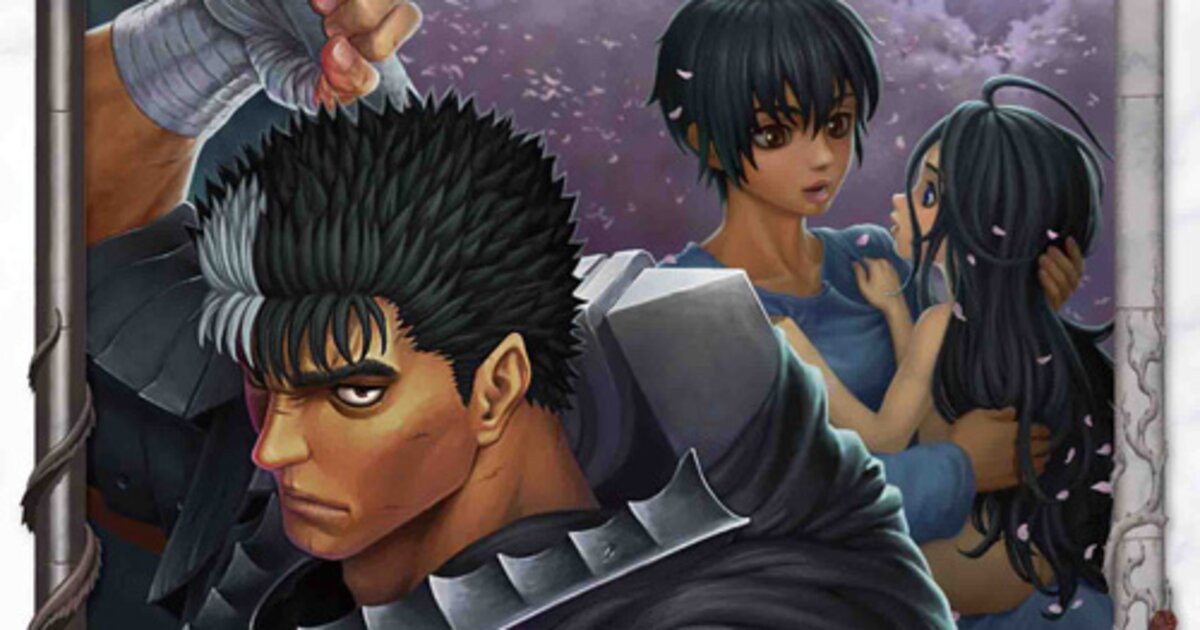 Dark fantasy manga Berserk, originally created by the late Kentaro Miura, will continue under the supervision of his longtime friend Kouji Mori!
In an official statement, the editing department at Young Animal promised that upcoming content will be faithful to Miura's thoughts and memory. Six chapters will be published from the next issue, to be released on June 24, 2022, and a new arc will begin after that.
To our readershttps://t.co/XzJk3Wzra8">https://t.co/XzJk3Wzra8https://twitter.com/hashtag/BERSERK?src=hash&ref_src=twsrc%5Etfw">#BERSERK https://twitter.com/hashtag/%E3%83%99%E3%83%AB%E3%82%BB%E3%83%AB%E3%82%AF?src=hash&ref_src=twsrc%5Etfw">#ベルセルク https://t.co/czA3UMmTDw">pic.twitter.com/czA3UMmTDw

— ベルセルク公式ツイッター (@berserk_project) https://twitter.com/berserk_project/status/1534023434174627840?ref_src=twsrc%5Etfw">June 7, 2022
Future chapters will include the following credits: "Original work by Kentaro Miura, Manga by Studio Gaga, Supervised by Kouji Mori."
Mori is a manga artist whose previous works include Holyland and Jisatsusou. In his own statement, he revealed that he is the only one who knows Berserk's full story. Despite his doubts about being able to tell the story properly, he promised to do so to the best of his abilities.
Born in Chiba City, Chiba Prefecture in 1966, Miura began creating manga at a young age. His debut work, Futatabi, was published in 1985 in Weekly Shonen Magazine.
After a prototype of Berserk was published in 1988, it became a serialized title in Monthly Animal House from October 1989. Following the tumultuous journey of two mercenaries and their relationship with each other, Berserk was lauded in Japan and internationally.
Miura passed away on May 6, 2021, at the age of 54.
Source: Berserk official Twitter