Hello gentle readers, and welcome to the SwitchArcade Round-Up for May 17th, 2022. In today's article, we have a little news to check out before we head into two full-sized reviews. Mini Motorways just hit the Switch last week after successful runs on other platforms, and I'm sure it's no surprise to hear that it's as brilliant as ever. We also have a detailed look at Cotton Fantasy, which is due to hit later this week. There are a couple of new releases to have a gander at, along with the usual lists of new and expiring sales. Let's get rolling!
News
'Fall Guys' Will Finally Arrive on Switch June 21st in Free to Play Form
It's been a bit of a long road since Fall Guys was announced to be getting a Switch port back in February of 2021. The game was supposed to hit the platform in the summer of last year, but it was delayed. Well, it's back on the menu now and it's pretty close to release. Fall Guys will hit the Switch and other platforms on June 21st, but it will be coming in a new free-to-play form. The game will support cross-platform play with cross-progression, and if you happened to buy the game before you will get a nice bonus bundle for your trouble when the free-to-play shift happens. Naturally, there will be ways to spend your money if you want to do that. We know how this dance goes.
Reviews & Mini-Views
Mini Motorways ($14.99)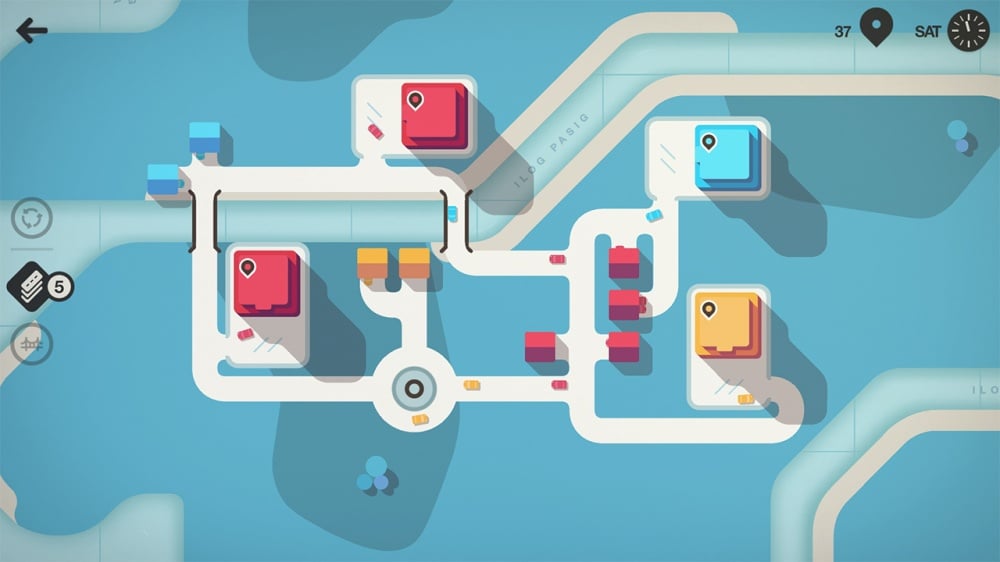 Dinosaur Polo Club's Mini Metro is one of the more compelling and stylish puzzle games I've played in the last ten years. At the time it came out, I hadn't played anything else exactly like it, and it's still a game I like to fire up and play when I have a little time to kill. It seems so dead simple at first, but it doesn't take long for any given game to turn into a chaotic storm that you're trying to stay just one step ahead of.
Mini Motorways isn't quite as fresh as its predecessor, as it is almost immediately identifiable as a derivative of that game. But hey, fun isn't just about freshness. This game originally hit Apple Arcade a few years back, and it immediately stood out for me in that early line-up. Sure, it looks like Mini Metro. It controls like Mini Metro. And it has a similar goal wherein you're trying to manage an ever-increasing flow of traffic using limited supplies and a map that doesn't always want to cooperate.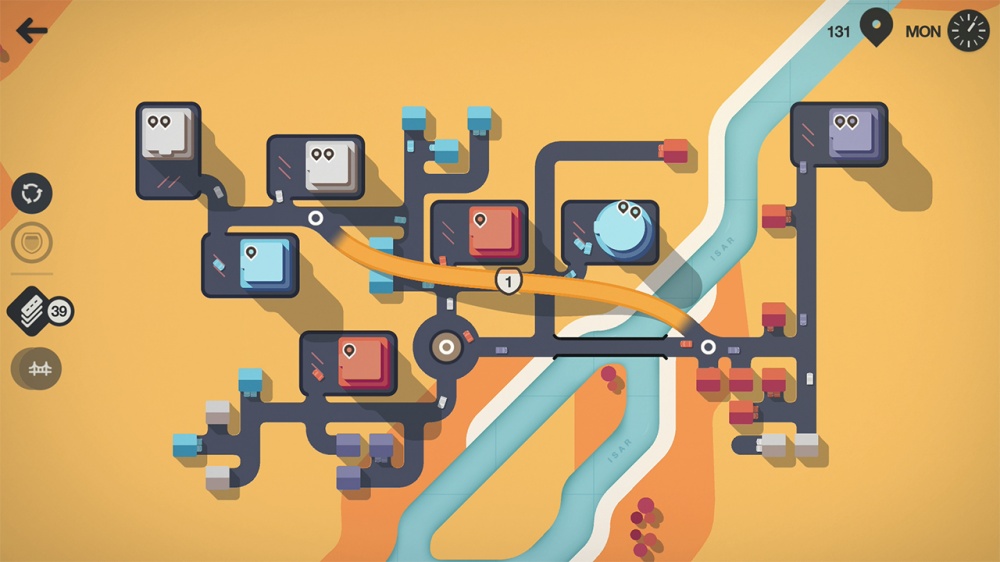 In shifting the topic from train lines and stations to houses, destinations, and the roads between them, Mini Motorways becomes a very different animal. Traffic management is even more important here since there are so many more vehicles in play. To that end, the extra upgrades and special tools often help you deal with that traffic flow. There are traffic lights to create some order at your busy intersections. There are roundabouts that help things flow more smoothly and avoid jams. There are also motorways that you can use to connect two direct points over top of everything else.
You'll also have bridges and tunnels to help you contend with the environmental features of the map. As with Mini Metro, there are a variety of maps you'll be playing on and their general layouts can wreak havoc with your building strategies if you aren't careful. The risks are similar to the original game. If the traffic doesn't flow properly and things pile up too long, you're finished. You have a limited amount of resources to do what needs to be done, and you'll only get more if you can survive the week. Instead of people waiting impatiently at stations, here pins build up at the destinations. If cars can't reach them fast enough, you'll find yourself in trouble in a hurry.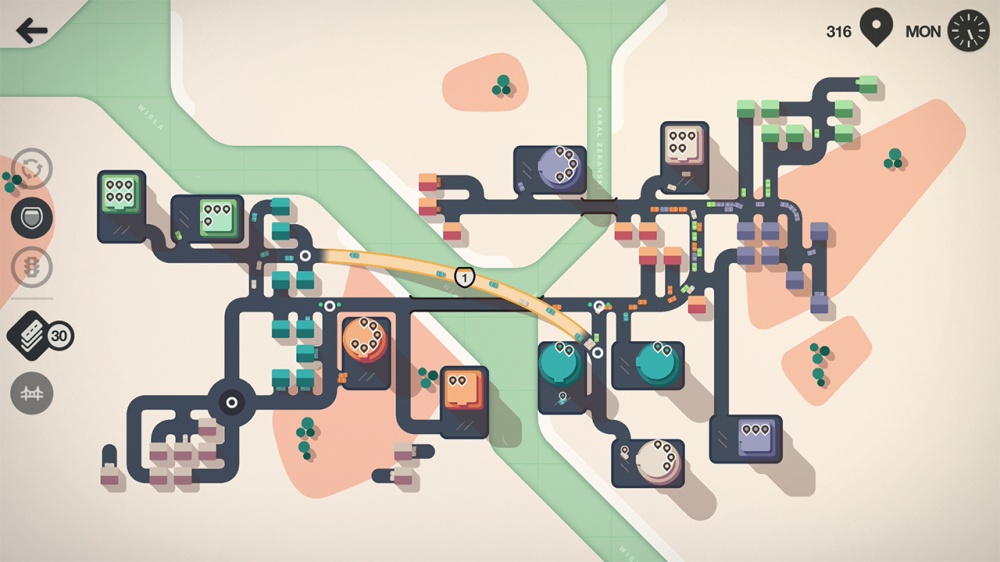 Much of the strategy comes in how to make an efficient layout with your on-hand resources, and it feels like just as soon as you've got one thing sorted a new house or building appears that you've got to try to connect somehow. Eventually, you just won't be able to keep up. Unlocking further levels requires you meet certain score thresholds, but the real longevity in the game comes from trying to constantly best your scores. There are leaderboards for each map, as well as unlockable challenge modes. The launch version of the game comes with fourteen maps in total to unlock and play, easily offering up tens of hours of entertainment. You can play with touch controls or button controls, though I found the former to work best while the latter were merely adequate.
Mini Motorways isn't as revelatory as Mini Metro was, but it's just as easy to get completely and utterly absorbed with. It's a bit better for players on the go as building the roads can be a little fussy with the button controls, but I think however you play it you'll have a really good time with its tense, challenging puzzle gameplay. As the game has been out for a few years now on other platforms, there's already a plethora of content to enjoy in this Switch version, and if Mini Metro is any indicator there will likely be more on the way. A fantastic pick-up for puzzle fans or those who enjoy being stressed in a good way.
SwitchArcade Score: 4.5/5
Cotton Fantasy ($39.99)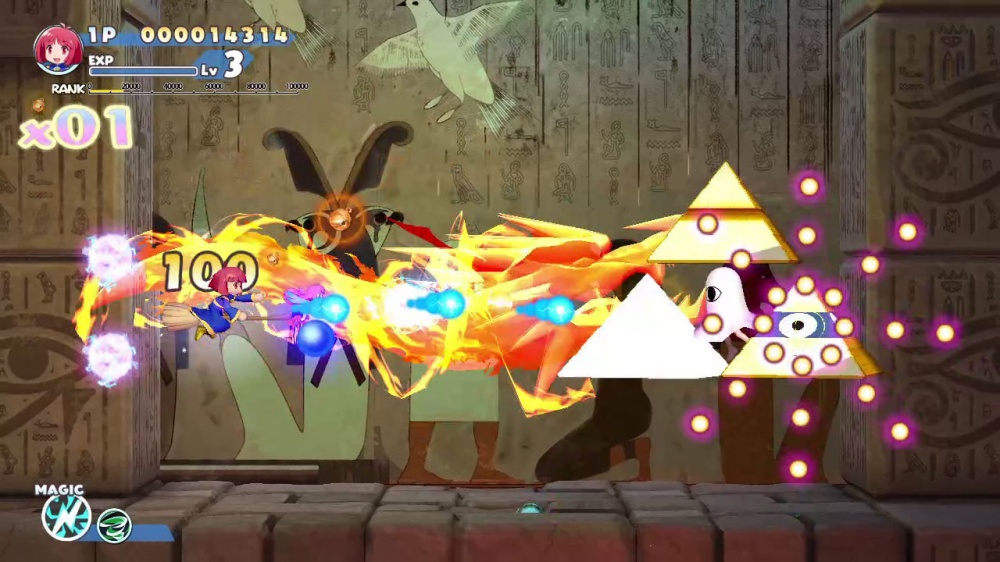 This is the sixth Cotton game we've seen release on the Switch since Cotton Reboot came out last July. There have been some ups and downs, mostly due to whoever was behind each particular release. Cotton Reboot from Rocket-Engine, BEEP, and ININ Games? Fantastic. Cotton 100% from Ratalaika and ININ? Just fine. Panorama Cotton from Ratalaika and ININ? Buggy at launch, fine after some patching. Cotton 2 Saturn Tribute and Cotton Boomerang Saturn Tribute from City Connection? Brutal lag-fests at launch, and only a little better after patching. Very hit or miss as a whole.
Cotton Fantasy is a bit different from those games, most obviously because this is a new game rather than a remake or port. Our publisher this time in the West is once again ININ Games, with development chores handled by original Cotton developer Success and Studio Saizensen of Umihara Kawase fame. While it still largely plays as a 2D horizontal shoot-em-up, the visuals are made up of polygons now rather than sprites. In some form or another it pays tribute to almost every Cotton game that came before, but it also forges its own path. You get bonus levels that play like Panorama Cotton. There are multiple playable characters as in Cotton 2 and Cotton Boomerang, and some of them bring back specific mechanics from previous entries. And just wait until you see the main antagonist's motivations for their misdeeds.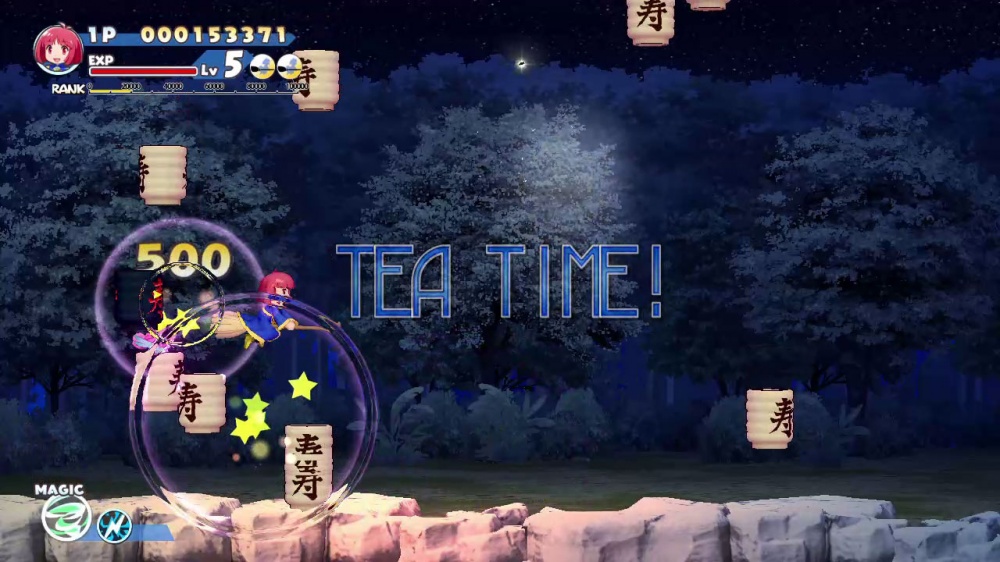 Some of the playable characters are official guests who pay homage to entirely different games, like Psyva Ria, whose gameplay takes notes from Psyvariar. Since the game is developed by Studio Saizensen, Kawase herself naturally makes an appearance, fishing line in tow. These characters actually mix up the gameplay strategies significantly, and each one has their own bonus level to unlock by clearing the game with them. There are seven characters in total as far as I've found, which means you get seven bonus levels that effectively double the size of the initial game. The Japanese version had an eighth character available as a preorder bonus, but I can't find a way to unlock her here.
Whichever character you choose, you'll make your way through colorful levels, battling enemies, collecting gems, and racking up a high score as best as you can. There are leaderboards for each character, and the competition is already fierce. Once you've cleared a level, you can also play it in training mode at your leisure. Training mode also allows you to set a wide variety of parameters, from lives to your starting rank to how many bombs or options you have, and more. In terms of standard play options, you have difficulty settings, volume settings for various sound elements (yes, you can turn off the voices if you want), control mapping, and even turn off certain UI elements.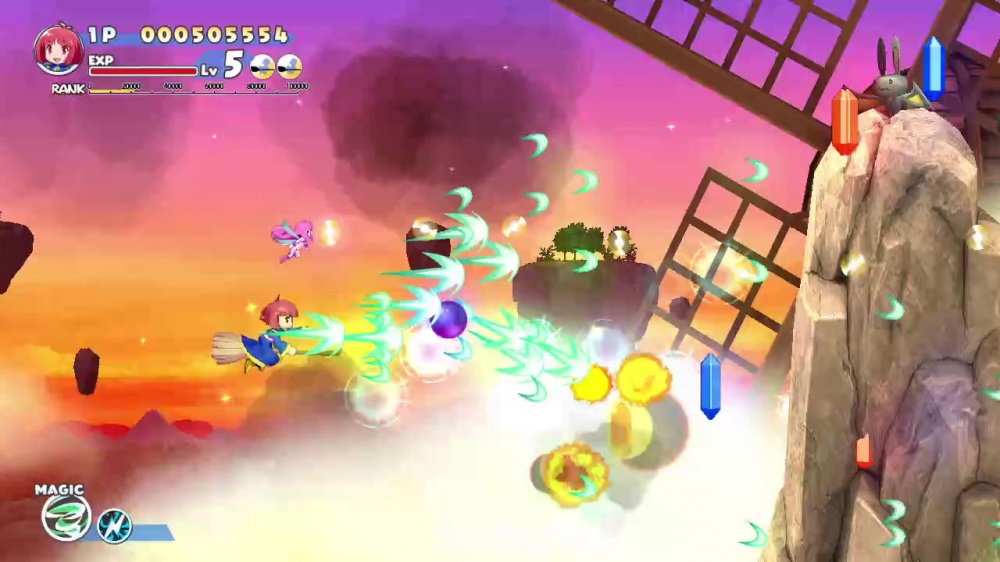 Luckily (and unsurprisingly), the input lag issues that afflicted the Saturn Tribute games aren't present here. The gameplay is nice and snappy, and the framerate generally behaves itself outside of a few instances when the screen gets extremely busy. The stages are fun to play through with lots of neat surprises, and the boss battles are suitably challenging. In short, this is a really good Cotton game. It's pretty wild that twenty-one years after the last wholly new game in the series, we've got a cool new Cotton game to play. The wide array of characters and unlockable stages give this game a nice longevity, and the fact that you can credit feed your way through the game means anyone can get through it if that is their aim. Those chasing scores will find plenty of potential here for that, as well.
While I'm sure some players are suffering from a bit of Cotton burn out with so many releases in such a short span of time, but if you like shooters you'll want to check out Cotton Fantasy. The game is very enjoyable from a design standpoint and it holds up quite well on the technical end, especially compared to a few of the less impressive Cotton ports we've seen on Switch. Those who are performance sensitive will find the game runs a lot better in docked mode, but I didn't mind it in handheld either. I'm a bit torn as to whether or not this game is better than Cotton Reboot, but that's good company to be keeping.
SwitchArcade Score: 4/5
New Releases
Furi – Modore Edition ($24.99)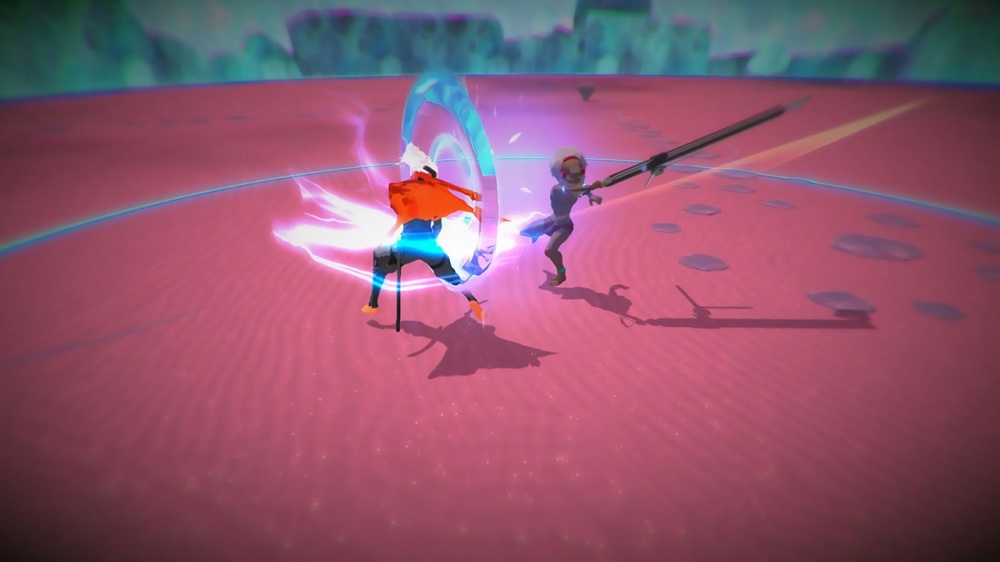 SwitchArcade Highlight!
This is a bundle that includes both the original Furi and its brand-new DLC, Onnamusha. Take to the fight with Onnamusha and make full use of her distinct attacks. If you already own the base game, you can buy the Onnamusha DLC on its own for $6.99. A great game, and this bundle is the perfect way to get into it if you haven't before.
Equestrian Training ($34.99)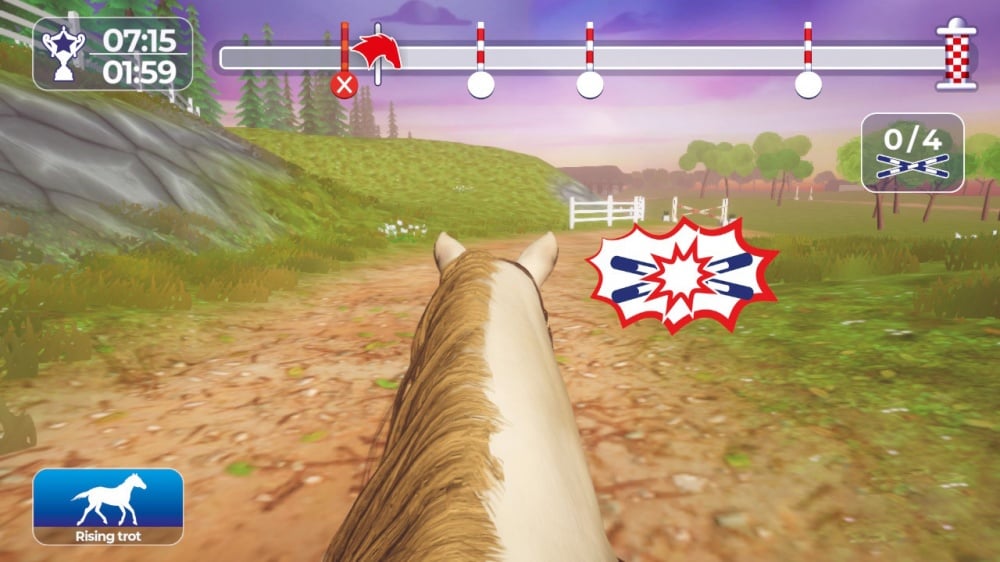 I SAY THEE NEIGH! Microids has a new game about the joys of riding horses. It's based on official FFE diplomas and aims to help you improve your knowledge and skills without even hopping onto the back of a real horse. Will it succeed in that goal? Hm. I say this as someone with extensive riding experience since childhood: probably not. But hey, it could be fun anyway. You can practice riding horses, answer quiz questions, and play a variety of mini-games. Various charts will track your progress over time, allowing you to see how you've grown.
Sales
(North American eShop, US Prices)
The super fighting robot, Mega Man, has his titles on sale again. Nothing unusual about that, but there's never a bad time to pick those up. More interesting are sales on Grapple Dog, Radical Rabbit Stew, and To Be Or Not To Be. There's practically nothing in the outbox, but if you want a discount on the OPUS games you're not going to see them on sale again for a while.
Select New Games on Sale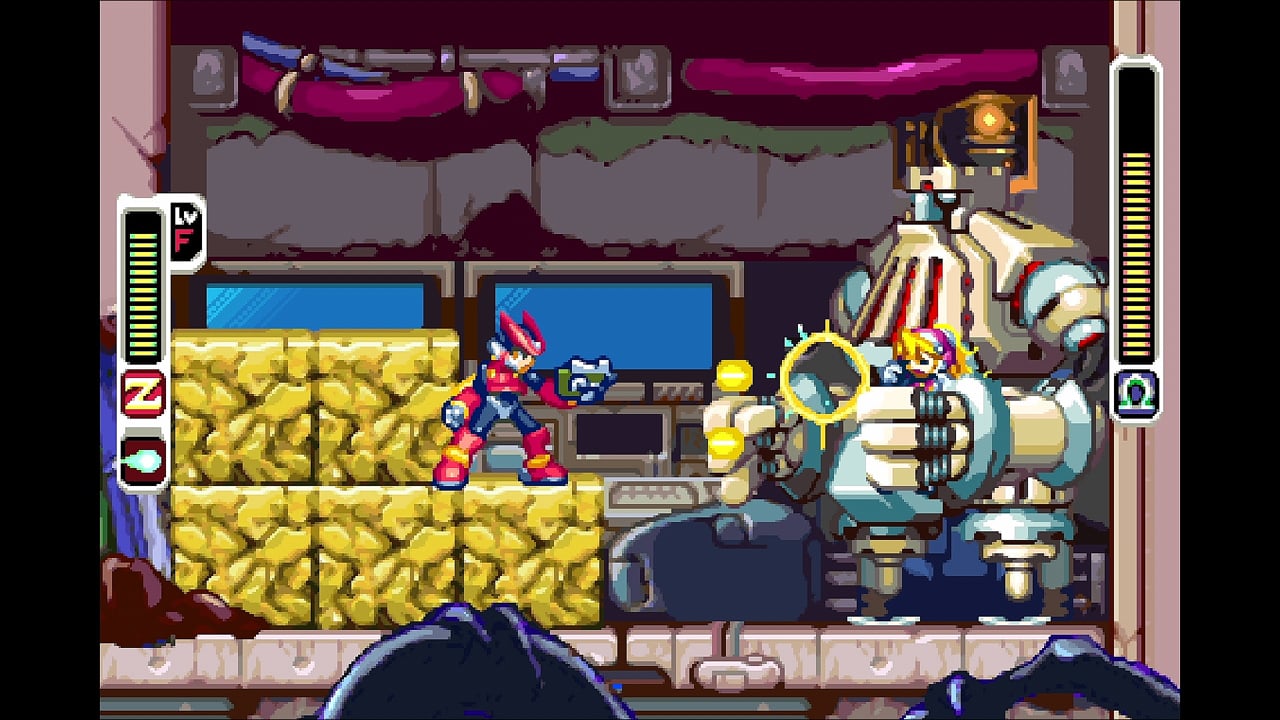 Mega Man Zero/ZX Collection ($19.79 from $29.99 until 5/23)
Mega Man 11 ($14.99 from $29.99 until 5/23)
Mega Man Legacy Collection ($9.99 from $14.99 until 5/23)
Mega Man Legacy Collection 2 ($9.99 from $19.99 until 5/23)
Mega Man X Legacy Collection ($9.99 from $19.99 until 5/23)
Mega Man X Legacy Collection 2 ($9.99 from $19.99 until 5/23)
Let's Sing 2022 ($27.99 from $39.99 until 5/23)
Voxelgram ($3.99 from $7.99 until 5/23)
Grapple Dog ($11.24 from $14.99 until 5/23)
Floogen ($1.99 from $3.99 until 5/23)
KeyWe ($16.74 from $24.99 until 5/24)
Little Friends: Dogs & Cats ($24.99 from $49.99 until 5/24)
Disjunction ($7.99 from $15.99 until 5/24)
No Straight Roads ($16.74 from $24.99 until 5/24)
Radical Rabbit Stew ($3.99 from $15.99 until 5/24)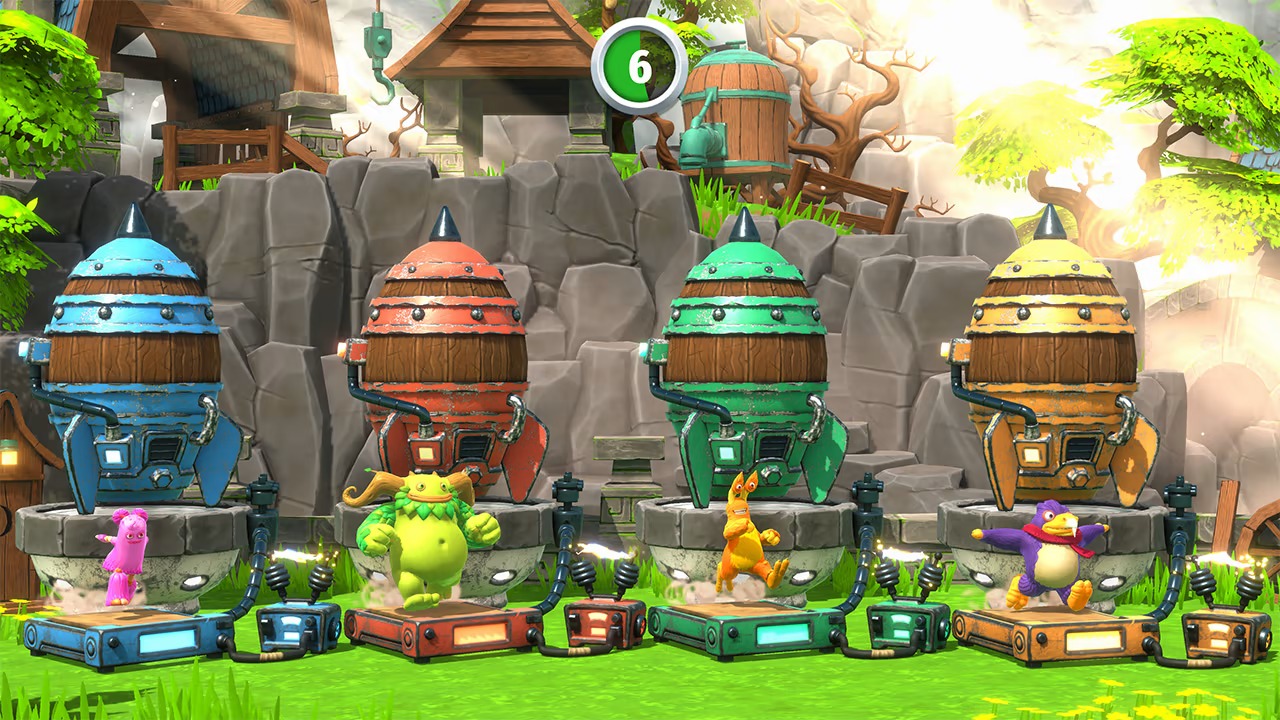 My Singing Monsters Playground ($23.99 from $39.99 until 5/24)
Big Crown: Showdown ($2.49 from $12.99 until 5/24)
AnShi ($9.99 from $17.99 until 5/30)
Taxi Chaos ($12.49 from $34.95 until 5/30)
Speed 3: Grand Prix ($9.99 from $39.99 until 5/30)
Mickey Storm & the Cursed Mask ($9.99 from $24.99 until 5/30)
Ancient Rush 2 ($1.99 from $4.99 until 5/30)
The Company Man ($15.99 from $19.99 until 5/30)
SkateBIRD ($16.99 from $19.99 until 5/31)
Truck Simulator USA 2022 ($2.39 from $11.99 until 5/31)
Arietta of Spirits ($12.99 from $19.99 until 6/1)
Skautfold: Shrouded in Sanity ($6.49 from $9.99 until 6/1)
ELEA: Paradigm Shift ($1.99 from $7.99 until 6/5)
To Be Or Not To Be ($4.89 from $6.99 until 6/6)
Choices That Matter: ATSWO ($2.99 from $5.99 until 6/6)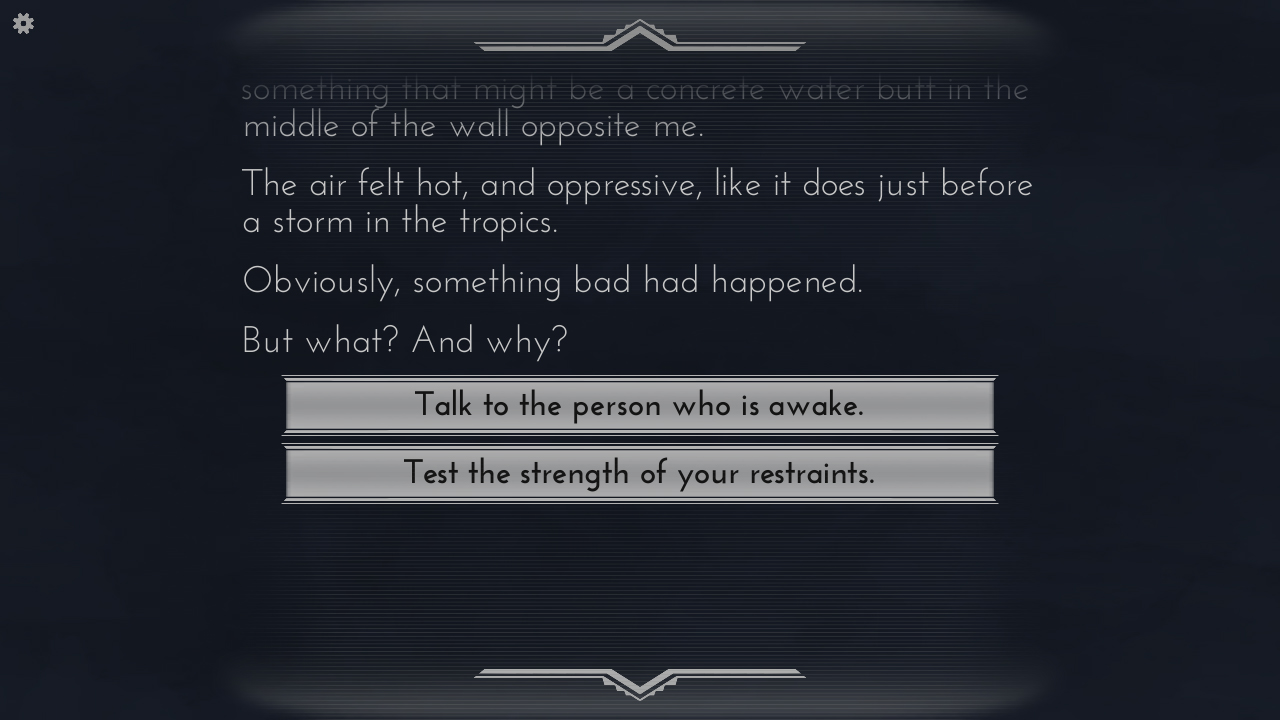 Choices That Matter: ATHWL ($2.99 from $5.99 until 6/6)
Choices That Matter: ATSWE ($2.99 from $5.99 until 6/6)
Dungholes ($5.59 from $9.99 until 6/6)
Moorhuhn Jump & Run Traps & Treasures ($6.49 from $12.99 until 6/6)
Balloon Girl ($4.47 from $7.99 until 6/6)
Project: Knight ($1.99 from $4.99 until 6/6)
Duggy ($3.91 from $6.99 until 6/6)
They Bleed Pixels ($1.99 from $14.99 until 6/6)
Dark Arcana: The Carnival ($2.09 from $14.99 until 6/6)
Family Mysteries 3: CM ($2.09 from $14.99 until 6/6)
Grim Legends 3: TDC ($2.09 from $14.99 until 6/6)
Must Dash Amigos ($2.99 from $6.99 until 6/6)
Sales Ending Tomorrow, Wednesday, May 18th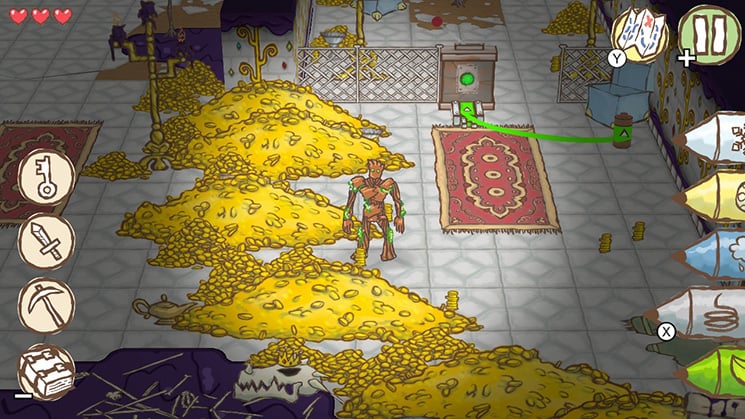 Draw a Stickman: Epic 2 ($1.99 from $6.99 until 5/18)
OPUS: Echo of Starsong ($22.49 from $24.99 until 5/18)
OPUS: Rocket of Whispers ($8.09 from $8.99 until 5/18)
Space War Arena ($1.99 from $4.99 until 5/18)
Wolfstride ($13.49 from $14.99 until 5/18)
That's all for today, friends. I'll be back tomorrow with a few new releases, more sales, and perhaps a little news. My precious New Nintendo 3DS is on its way back to me after some very speedy repairs at Nintendo. May its new A button last for many years to come, because I imagine Nintendo won't be servicing them too much longer. I hope you all have a terrific Tuesday, and as always, thanks for reading!