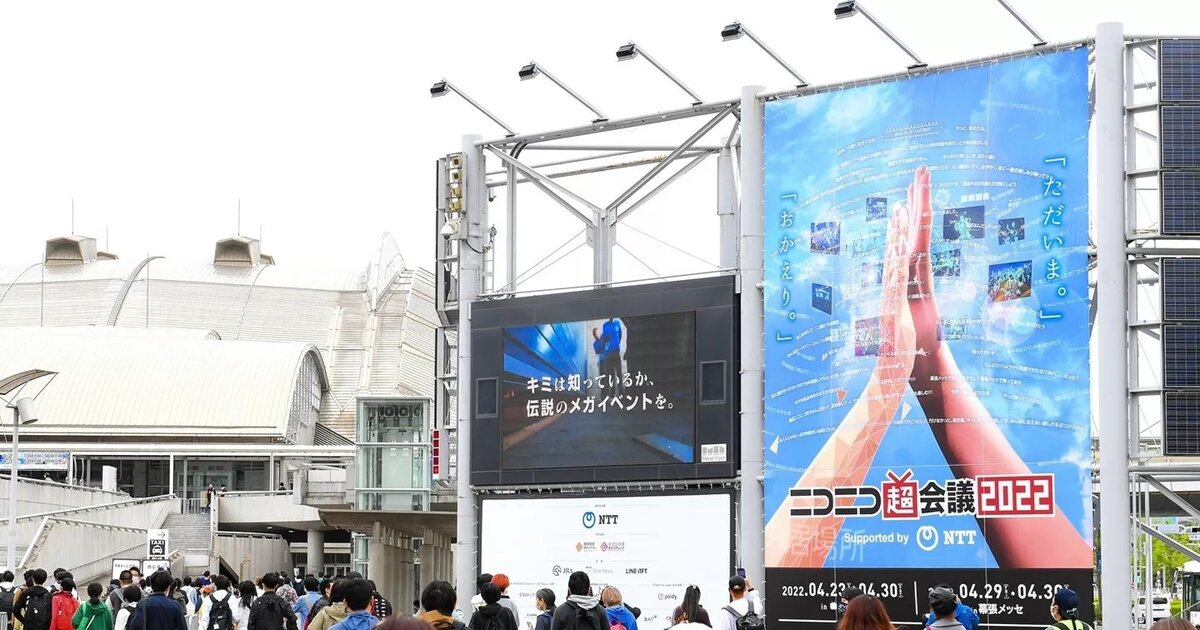 Popular video-sharing site Niconico is a treasure trove of Japanese internet culture, but that's not all. It also hosts Niconico Chokaigi, an annual festival that brings online sensations to the real world for fans to enjoy in person!
Courtesy of the folks at online media platform Geek Lab, you'll be getting a rundown on four highlights of the in-person edition of Niconico Chokaigi 2022, which was held over two days from April 29. The overall event attracted 96,000 attendees, who were able to engage with all sorts of pop culture, from VTubers to Vocaloid.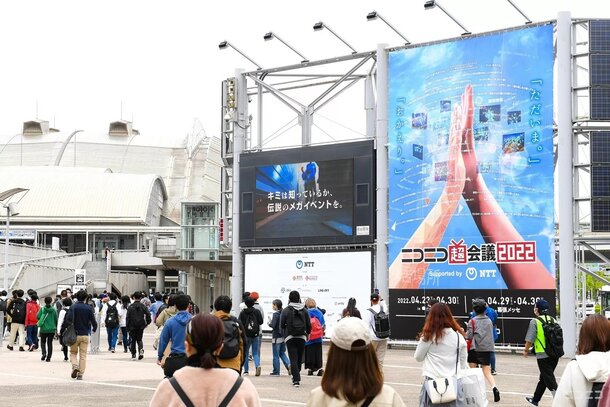 Contents
1. Cho Vocaloid Area
2. Cho Itasha Heaven
3. Utattemita and More
4. VTuber Fes Japan 2022
1. Cho Vocaloid Area
One of Chokaigi's highlights was the Cho Vocaloid Area, which was bustling with attendees visiting booths for Vocaloid-related businesses and events like Vocaloid Collection and Miku Break.
Cho Voca Nico 2022
On both days, the area's main stage was home to Cho Voca Nico 2022, an event that exclusively featured Vocaloid music. Day 2 saw eight famous DJs entertain fans with mixes that included iconic favorites and recent hits.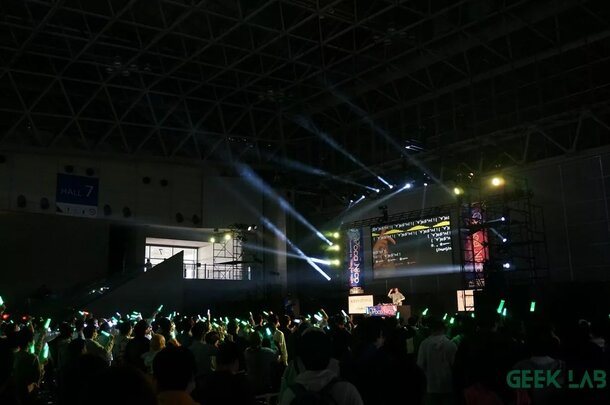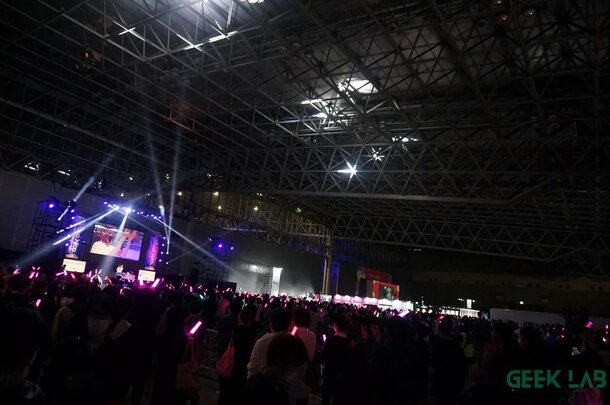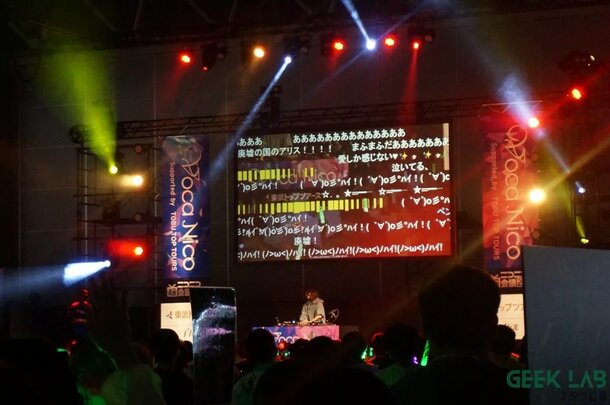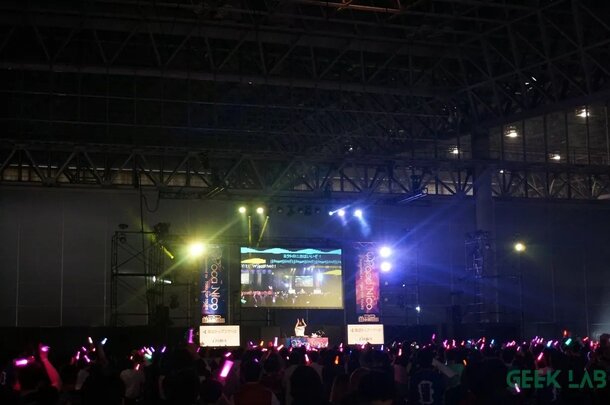 Although the area was bursting with fans, everyone took great care to follow COVID-19 measures, like refraining from speaking too loudly.
Miku Break
The main stage was also graced by Hatsune Miku, who tore down the boundaries between the 2D and 3D worlds in her performance for a new project titled Miku Break. Themed around street culture, the project naturally featured real-life dancers, as well as staging that was perfectly synced with video appearances from Miku herself.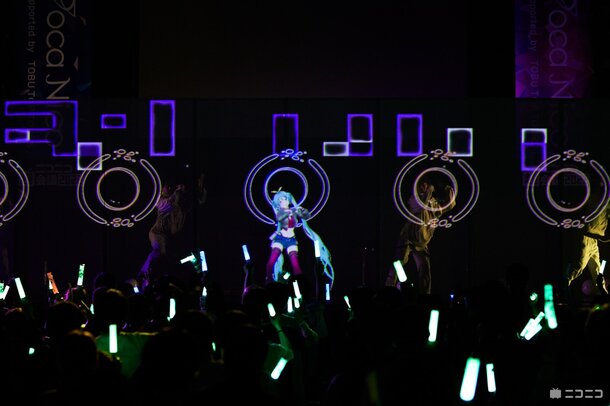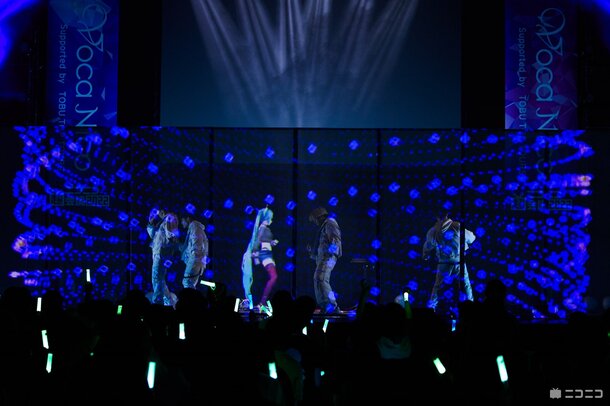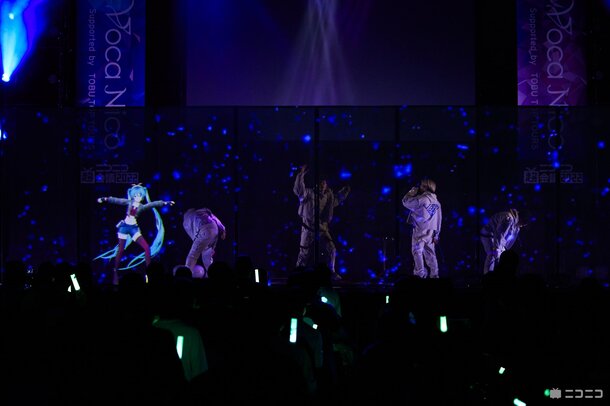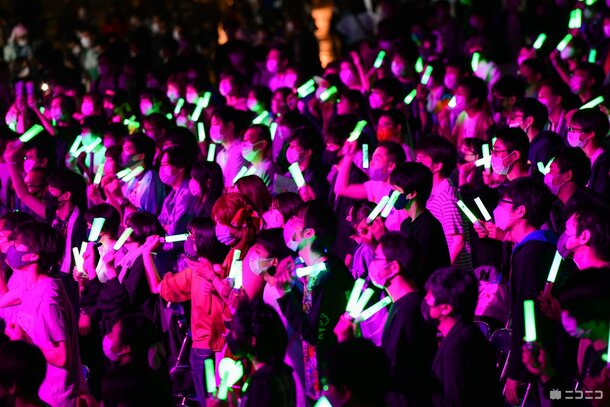 Booths
The Vocaloid area also included merch-focused booths from exhibitors like Tobu Top Tours, one of Chokaigi's sponsors, and Snow Miku Sky Town, a shop and museum based in Hokkaido. Meanwhile, Crypton Future Media (the developer behind Hatsune Miku, Luka Megurine, and more) displayed computers and other merch created as a collaboration with well known computer hardware brand Thermaltake.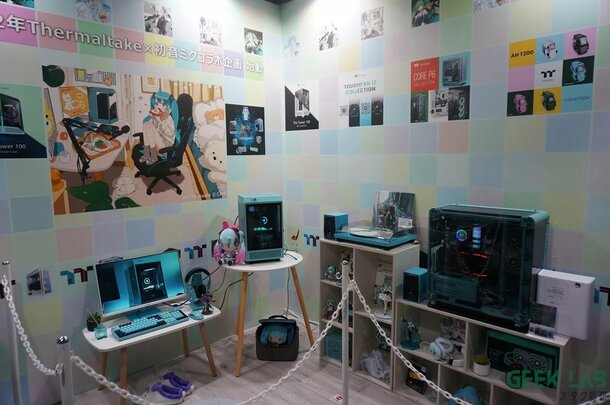 Cho Eshi Ten
Next to the Vocaloid area was the Cho Eshi Ten, an exhibition showcasing illustrations created by talented artists for collabs with smartphone game #Compass and event Vocaloid Collection.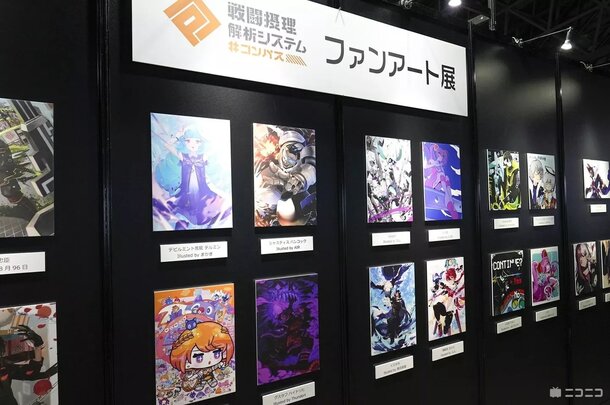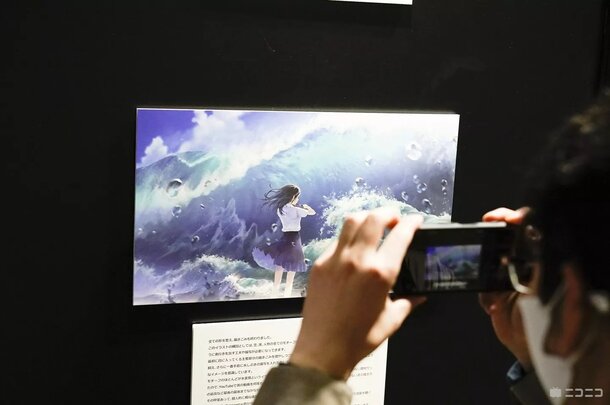 2. Cho Itasha Heaven
The amazing itasha car section immediately greeted those who walked into Chokaigi. (Quick explanation: itasha are cars and bicycles that have been wrapped to display characters from anime, games, and more.) True to its name, Cho Itasha Heaven was full of unique vehicles that anyone could freely look at and snap pictures of. In addition to regular visitors, plenty of cosplayers were in attendance.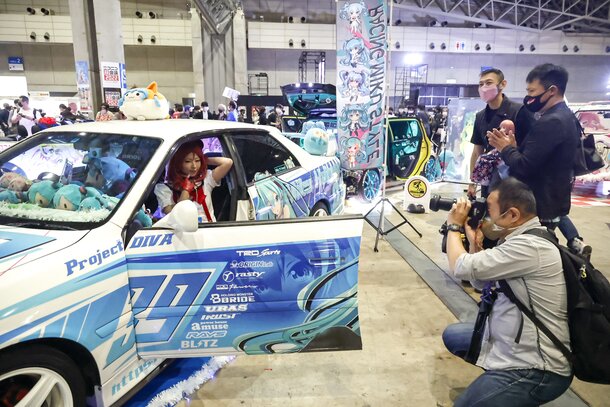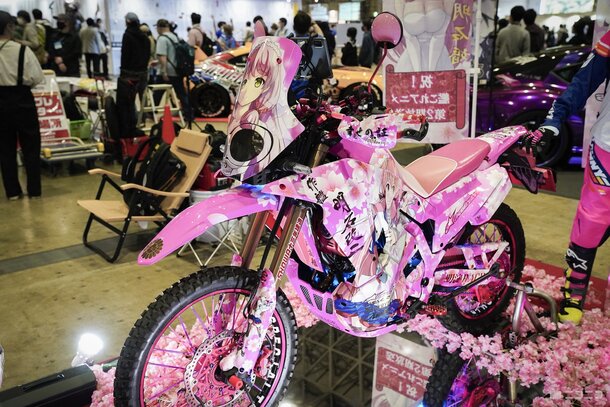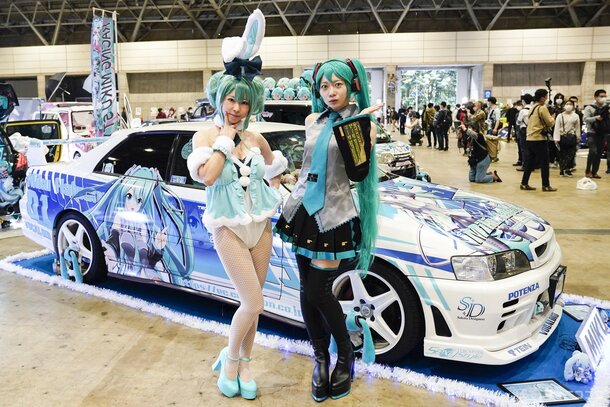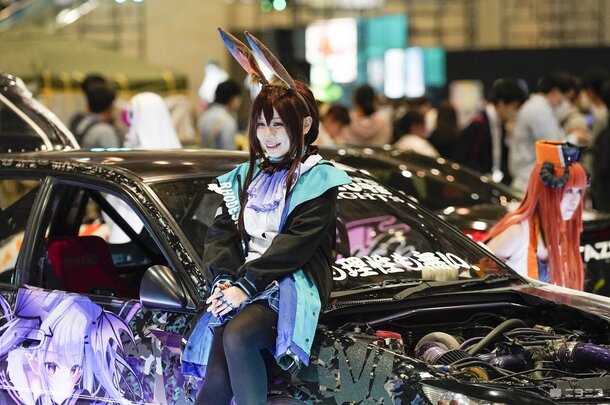 3. Utattemita and More
Jump on Niconico and you'll find plenty of videos that end with "temita," literally meaning that the uploader "tried to do something." Niconico's biggest examples are "utattemita" and "odottemita" - in other words, covers of songs and dances. They're a vital part of the website's culture, so it's only fitting that Chokaigi included events centered around this concept.
Cho Utattemita
Regular attendees were given a chance to shine by singing a song on stage. Some singers wore cosplay, others imitated anime characters, and still others sang in English.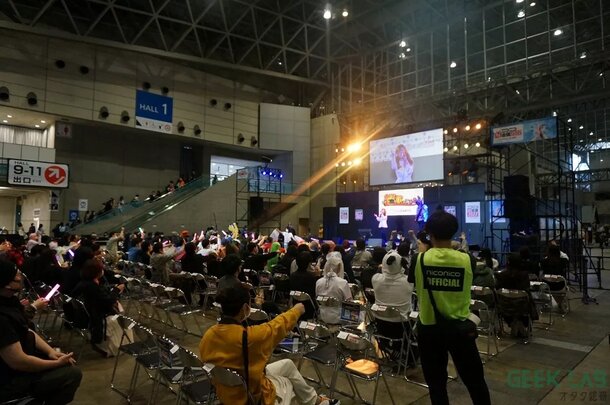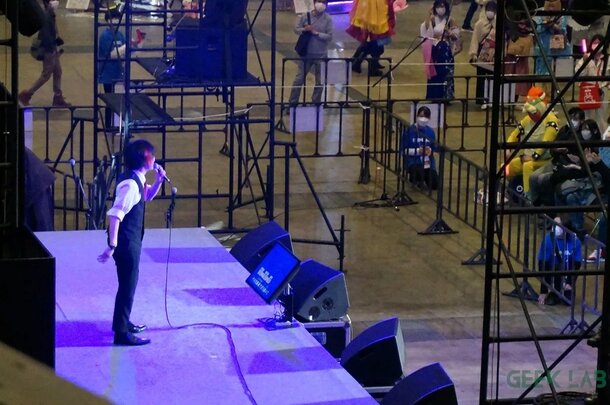 Cho Odottemita
A non-stop playlist of fan favorite songs like Touhou Project's "Bad Apple!!" became the soundtrack for the Odottemita booth, where participants were allowed to dance freely within a certain space. Naturally, this included wotagei (the dance style of choice for idol otaku).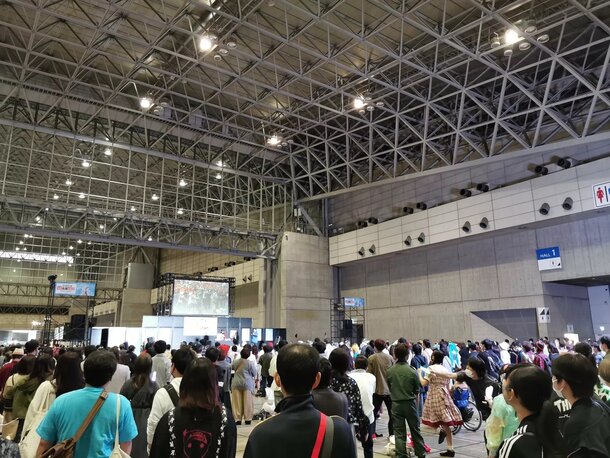 4. VTuber Fes Japan 2022
Last up in this report is VTuber Fes Japan, which happens to be Japan's biggest virtual artist-themed festival featuring both live performances and talk shows. Held in the hall right next to the Vocaloid area, the Chokaigi edition was its third event overall. That being said, fans did require separate tickets to attend the festival, which allowed them to enjoy a whopping 130 VTubers over the two days.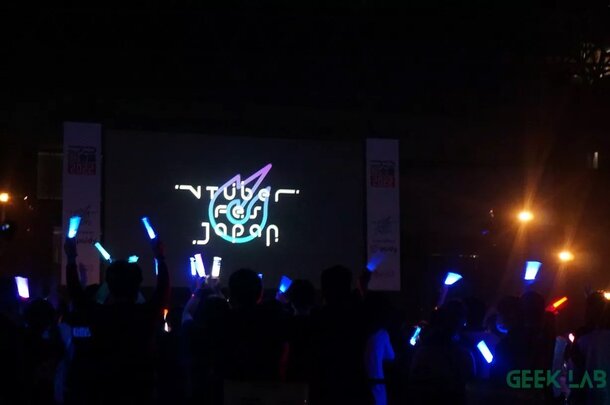 While the festival included pre-recorded content, a particular highlight was the live music, including a violin on the second day. An emcee was also there to entertain the audience between the captivating performances.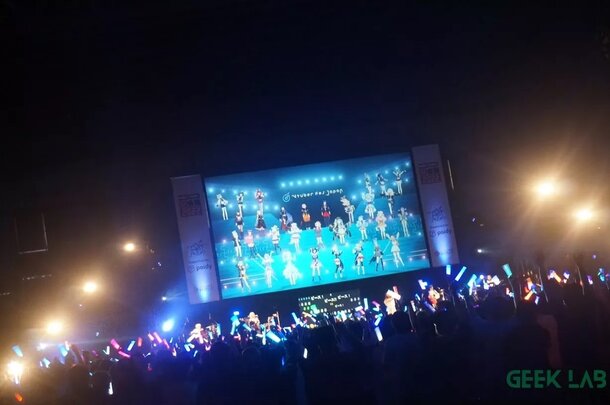 Day 2 began with a collab segment with #Compass, hyping up the audience with Nayutalien's hit song "Dance Robot Dance." The event's conclusion saw another collab with horse racing-themed game Uma Musume Pretty Derby, in which artists performed popular song "Umapyoi Densetsu" alongside Gold Ship.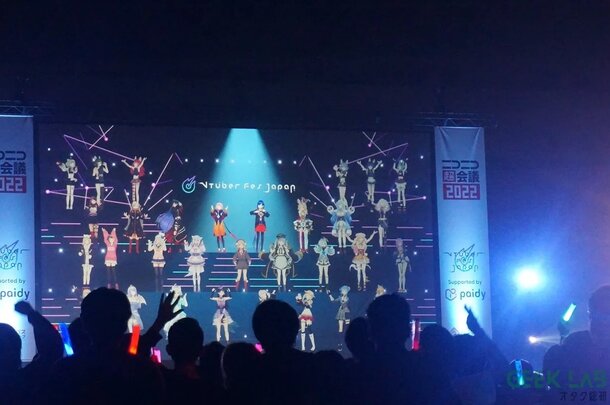 Lastly, both days' finales brought out every single performer for a rendition of VTuber Fes Japan 2022's theme song, "Peace!!" Like last year, the event was also streamed online for a fee, taking the top spot in Twitter's trending topics as it brought online and offline audiences together to cheer the artists on.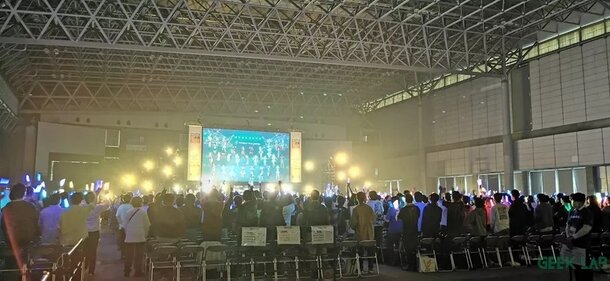 Although the event itself is over, tickets to watch are still available. Check out the official website for more details.
See Geek Lab's full event report here and check out their page for more otaku content.
Niconico Chokaigi's official website: https://chokaigi.jp
Event coverage/report: Geek Lab
Photos: Geek Lab, Niconico Chokaigi Production Committee
Produced with the cooperation of Niconico Chokaigi Production Committee.
Please note that all photos by Geek Lab were taken on Day 2.
Any photos without the Geek Lab logo were provided by Niconico Chokaigi Production Committee.