Gunfire Reborn Mobile is the action packed first person shooter, with roguelite and RPG elements that comes courtesy of Duoyi Games. Its slick cel-shaded visuals pairs perfectly with its relentless shoot-em up gameplay, where players can choose from a variety of cute but deadly characters to roam its randomly generated levels – all of which come with various exciting new routes for your character to quest along while you grow stronger in a never ending reincarnation loop.
Having initially released on Steam last November (following a year and a half in Early Access), Gunfire Reborn has now finally been ported to mobile with optimized basic controls and weapon shooting performance to deliver the same fun and addictive experience for iOS and Android devices.
In case you've never tried the game for PC and have no idea where to begin, we've put together the following guide to help get you started. Let's begin…
Difficulty Modes
Coming in three different levels of difficulty, Normal, Elite and Nightmare, Gunfire Reborn Mobile provides plenty of replayability and a constant challenge to keep you on your toes. Your adventure will begin at Normal, with the next level (Elite) only being unlocked on completion of all the levels. From there it is on to Nightmare mode. In addition a player can start a solo adventure or form a group with friends (up to four in a squad) in an effort to explore an ever changing environment and unlock the next difficulty threshold upon completion.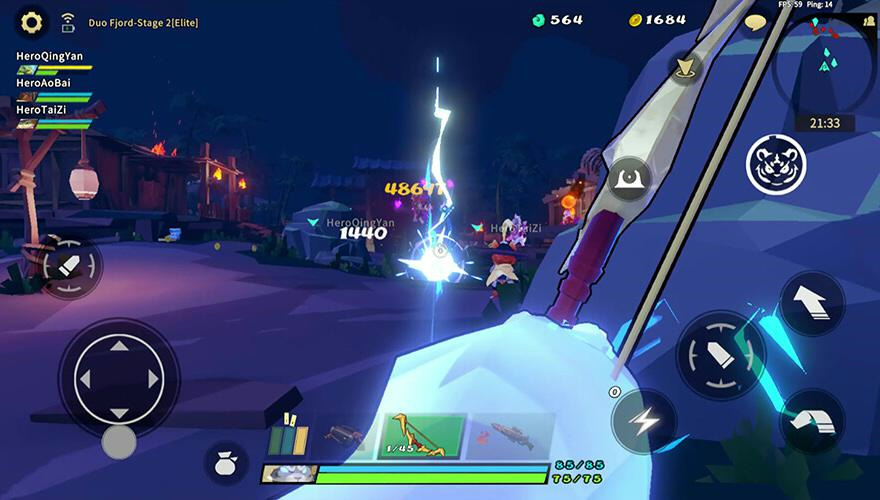 Levels
With regards to story, Gunfire Reborn is divided into three main acts: the Longlin Tomb, the Anxi Desert and Duo Fjord. Each of these acts has 3 or 4 sub-levels for players to challenge themselves with. In order to open a portal to the next level, you'll need to clear the entire level of enemies, including the final boss. On the successful outcome of eradicating all of your enemies, players will be rewarded with a treasure chest at the end of each level. Included inside will be three ascension options which will have a bearing on the progress of your build. There are also secret vaults waiting to be discovered and explored.
Currency and upgrades
In terms of currency, players have two forms presented to them. There is copper and the soul essence. These can be obtained in battle upon vanquishing monsters, with the copper proving useful to purchase new items and to enhance a player's arsenal of weapons. Similarly the soul essence can be used to obtain items offered in combat and can be used to upgrade a character's talent tree. The talent tree itself comes with five different branches equating to various attributes including, survival, skill, battle and weapons. In addition to this each character comes with his/hers own unique talent specialization. By developing your talent tree and your character's skill specialization, players will reap more benefits while in combat.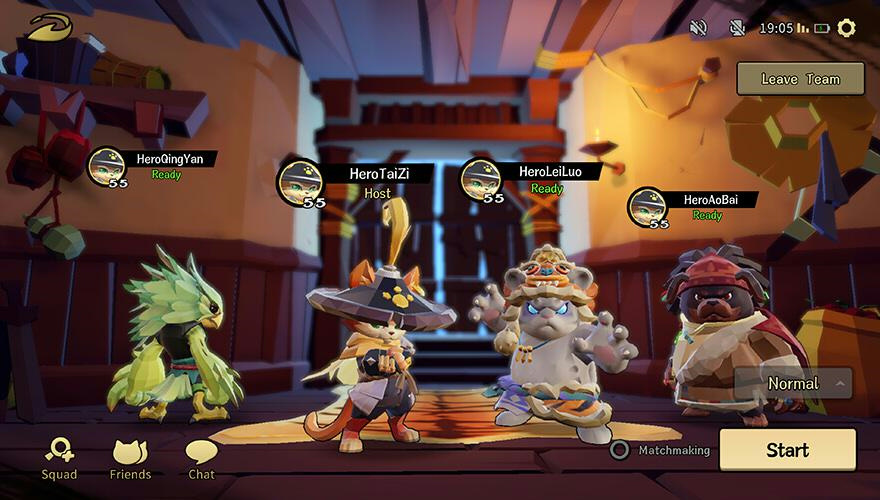 Unlockable characters
In addition to this there are also three heroes that can be unlocked with each level. These include the Crown Prince, a mysterious figure from the spirit realm, proficient in alchemy and elemental arts. With his expertise in alchemy, the Crown Prince is able to freeze his enemies with the use of an energy orb. Ao Bai is a master of explosions and firearms, this expertise allows him to control two weapons simultaneously. He also has the ability to manufacture bombs and other explosives. Last up is Qing Yan, a highly skilled martial artist who moves like lightning and is as elusive as the wind. With his prowess as a fighter, Qing Yan loves nothing more than to leap into danger in an effort to cleave his enemies and render them vanquished.
If you'd like to give Gunfire Reborn Mobile a try for yourself then you can find it to download right now from the iOS App Store and Google Play Store.
Sponsored Content
This article is sponsored content written by TouchArcade and published on behalf of Duoyi Games to promote a beginner's guide for Gunfire Reborn Mobile. For questions or comments, please email ads@toucharcade.com