This month Socialpoint is celebrating over ten years of dragon collecting, questing, and battling with its flagship social strategy game, Dragon City. After initially being released on Facebook in 2012, Dragon City made its way to iOS and Android devices one year later where it has continued to enjoy a huge amount of popularity ever since, thanks to its regular live operation updates and innovative progression features.
If you haven't played Dragon City before and the idea of island creation, city expansion, and dragon collecting sounds exactly like the strategy game for you, then here are 4 reasons why now is the perfect time to give it a try…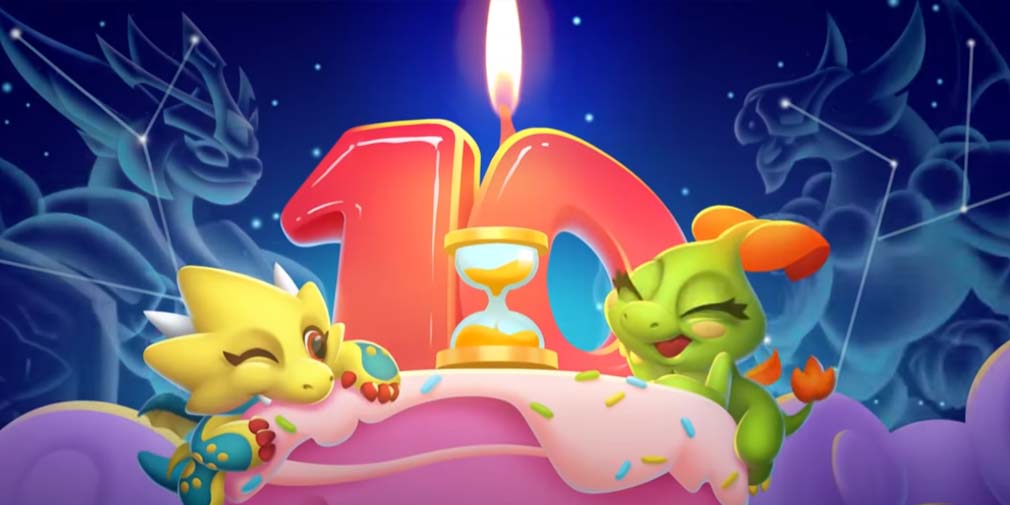 Special anniversary events and rewards
As already mentioned, Dragon City will turn 10 years old this month, and to mark this milestone, Socialpoint is adding to the game a host of new features and rewards. These include fresh island expansion, new dragon ranks, an elite battle pass, new anniversary-themed storylines, and even a birthday fan art contest. Players can also look forward to a bounty of in-game prizes, making this the perfect time to start your Dragon City journey.
Over 10 years of content to enjoy
One of the major keys to Dragon City's success has been its commitment to regularly delivering new content to its users so, as you can imagine, with over ten years of service under its belt there is a huge amount of content on offer – the most significant of which is the 1,600 unique dragons that can be collected, bred, trained, and used in battle.
Social gaming on an epic scale
Over 450 million players from over 220 countries have joined Dragon City since it first debuted, and currently the game enjoys a flourishing online presence of more than 20 million players. Through the game's Alliance feature, you'll have the opportunity to join one of the largest gaming communities that mobile has to offer, where you can interact via chat, participate in events, and complete quests together to earn special rewards.
Every day you'll find something new to do
As already mentioned, the key to Dragon City's longevity has been the continual updating of its live operations. Every single day there is something new to do in the game. And every month, players can look forward to the addition of ten new dragons to the game, and up to 7 mini-game events to try.
If you'd like to join in on all the festivities during its anniversary this month, you can download Dragon City for free from the iOS App Store or the Google Play Store for Android devices. The game is also available for Windows via the Microsoft Store, Huawei via the App Gallery Store, and can also be downloaded via the Amazon App Store.
You can also join the game's community of followers on its official Twitter page to stay updated on all of its latest announcements.
Sponsored Content
This article is sponsored content written by TouchArcade and published on behalf of Socialpoint to promote the 10th anniversary celebration in Dragon City. For questions or comments, please email ads@toucharcade.com