Hello gentle readers, and welcome to the SwitchArcade Round-Up for April 14th, 2022. There are tons of new games out on the eShop today. Enough that I can actually say 'dozens'. Barely, but I'll take it. More importantly, there are actually a handful of really good games in the bunch. We've got summaries of everything as usual, plus the lists of new and expiring sales. It's a big one, so we'd best get started!
New Releases
Gotta Protectors: Cart of Darkness ($14.99)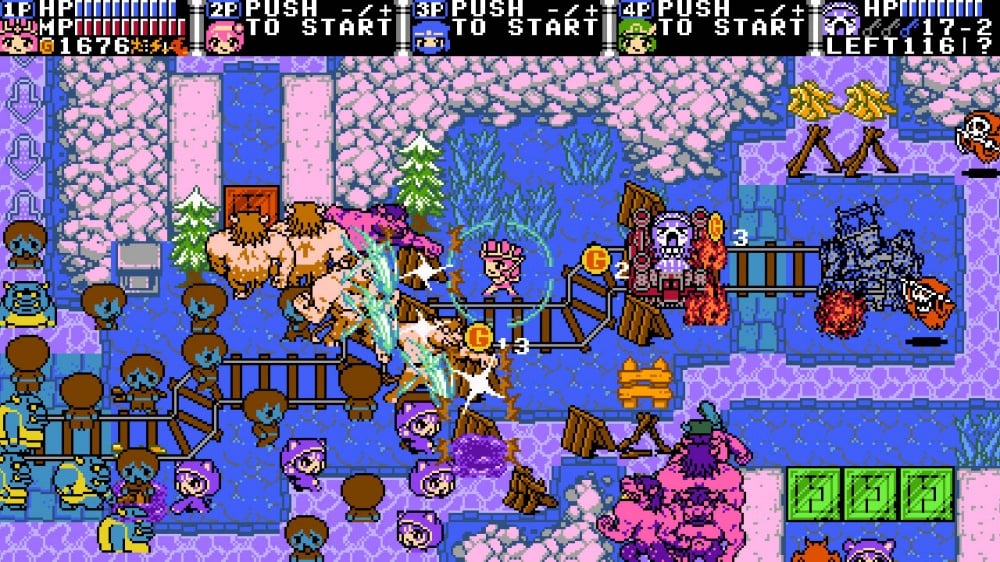 SwitchArcade Highlight!
Yuzo Koshiro and the folks at Ancient are back with another installment in their amazingly fun defense game series with Gotta Protectors: Cart of Darkness. Like in the previous games, you choose a hero and engage in battles where you need to fend off monsters and protect the princess. The new gimmick this time is that the princess is on-board a cart that moves towards various points to destroy them. So you have to keep the road clear and keep the princess safe, all while poking around for extra goodies to upgrade your heroes between stages. We'll have a review of this one very soon, but I give it a big recommendation.
Nobody Saves the World ($24.99)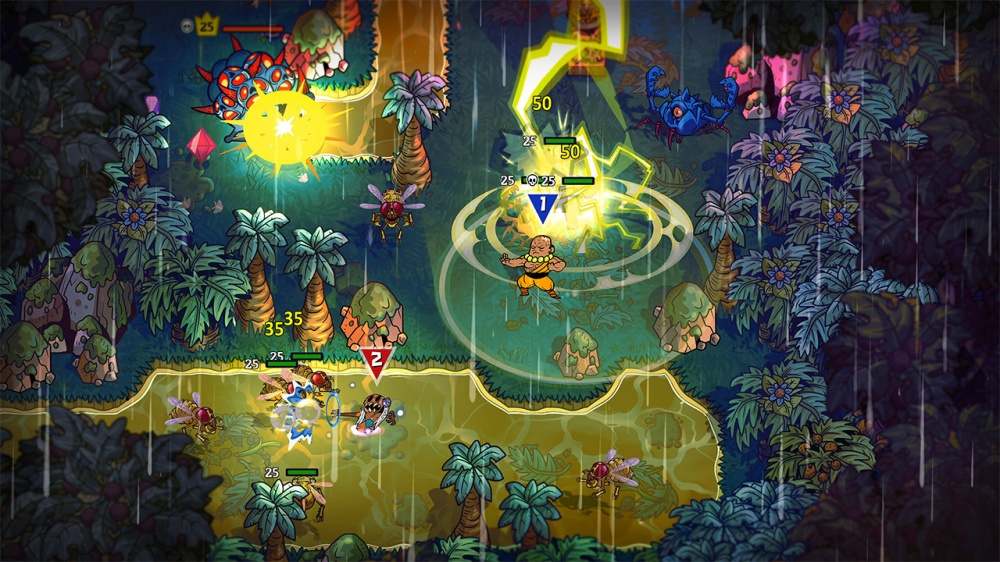 SwitchArcade Highlight!
A top-down action-RPG from the folks behind games like Guacamelee! and Severed, Nobody Saves the World follows the story of the seemingly unremarkable Nobody. Equipped with a special wand, Nobody can change into various forms with different skills and attributes. The world and dungeons are procedurally generated, and you can explore them solo or with a friend via local or online multiplayer. Reviews for this one were favorable on other platforms, and I imagine it will go over just as well with Switch owners.
Arcade Archives The Legend of Valkyrie ($7.99)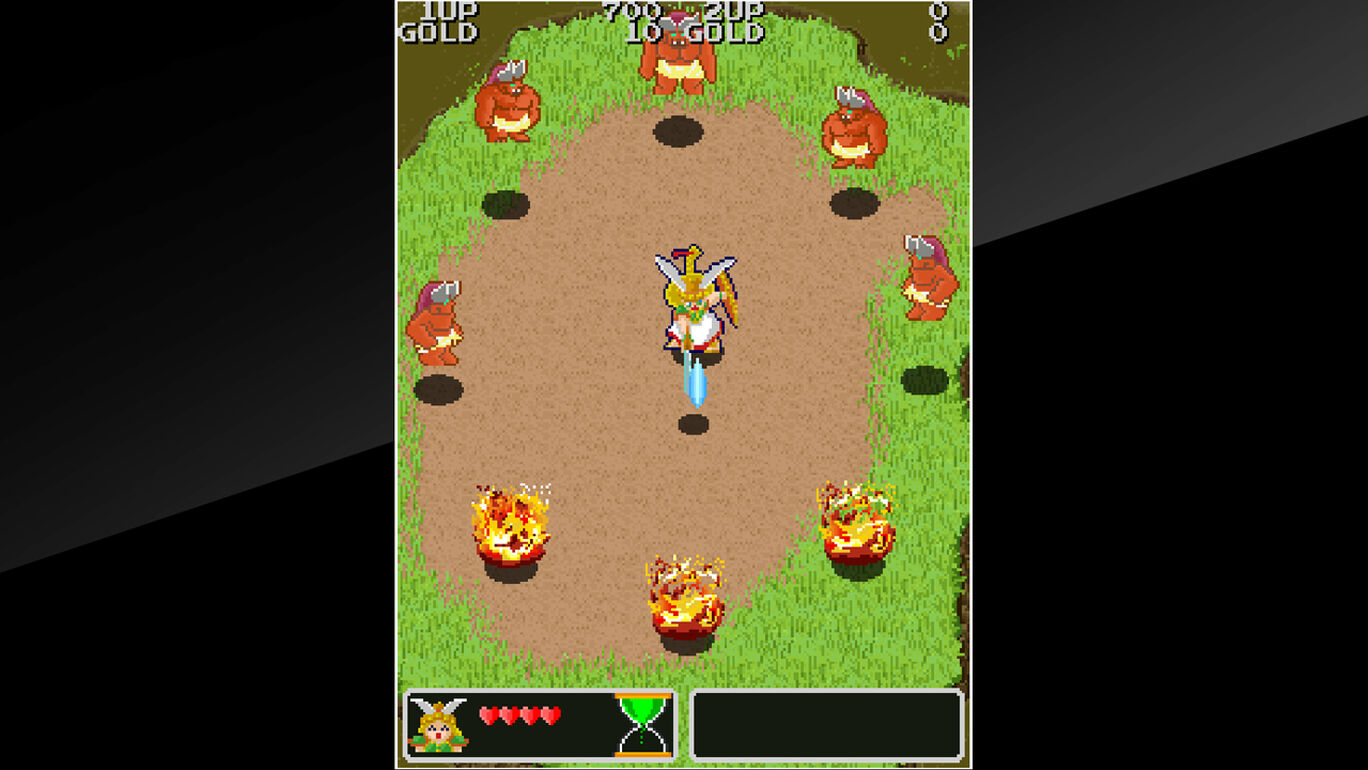 SwitchArcade Highlight!
Originally released in the arcades in 1989, The Legend of Valkyrie is secretly one of Namco's best classic arcade games. It's an action-adventure game, feeling a bit like Wonder Boy in Monster Land from a top-down perspective. There's plenty of action, some slightly awkward platforming, and some light RPG elements for extra flavor. My only concern with this version is if they've bothered to translate the in-game text. The only English version of Valkyrie we've seen so far was in one of the PlayStation Namco Museum compilations. The game is still perfectly enjoyable without being able to understand the little bits of text here and there, but I'm crossing my fingers they've gone the little extra mile here. I'll be picking it up regardless.
Cat Cafe Manager ($19.99)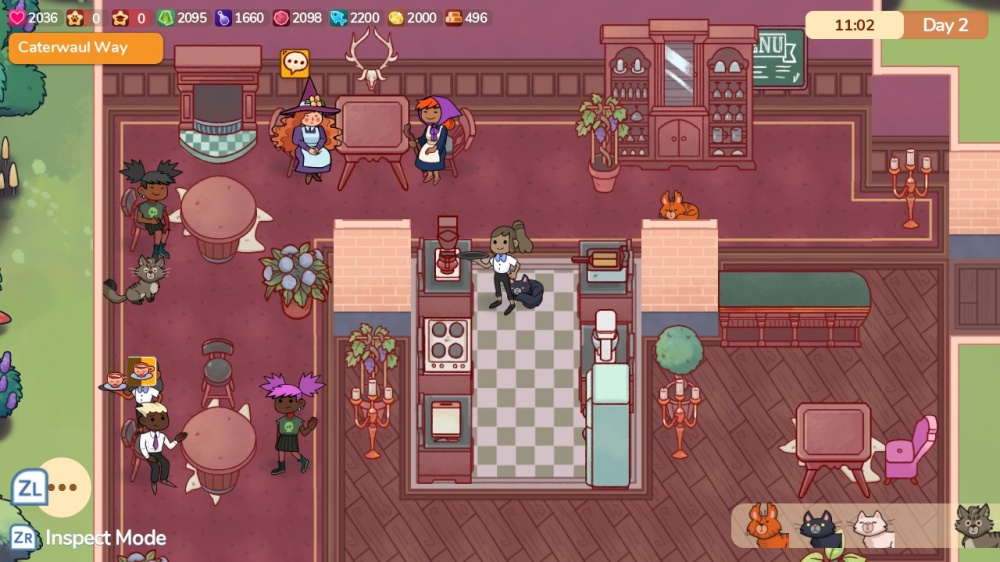 SwitchArcade Highlight!
The title is doing a lot of the work for me here. So yes, the idea here is that you take over a run-down cafe in a small countryside town and need to whip it into shape. Part of that involves befriending the townspeople and the local cats. Renovate and decorate your cafe as you like, hire some good staff, fill out your menu, and get to know the people and animals of Caterwaul Way. A real charmer of a game with surprisingly solid management mechanics backing its fluffy presentation. Sim fans will definitely want to give it a look.
Rotund Rebound ($19.99)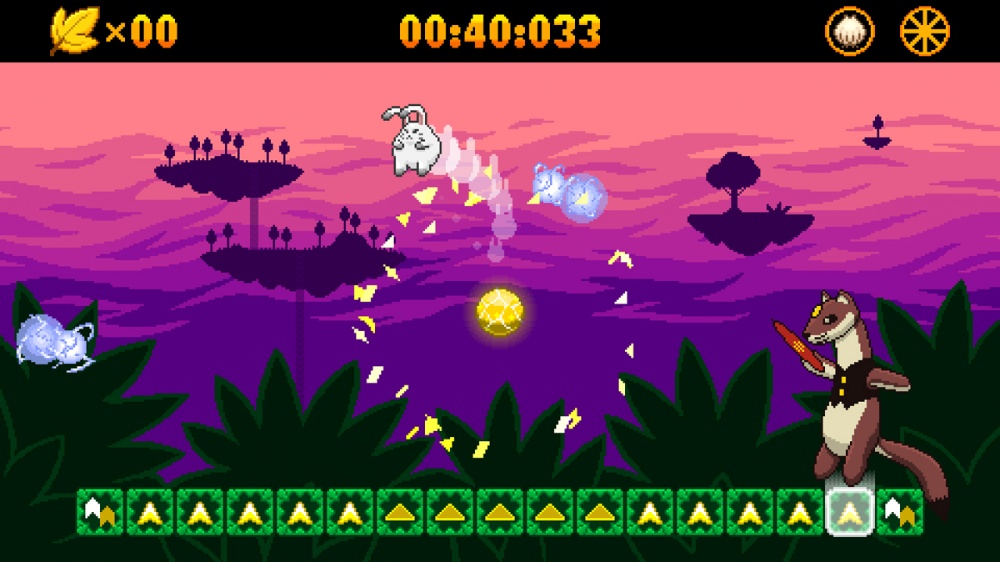 This is a cute platformer of the "always bouncing" variety. You start off playing as a rather hefty rabbit, and will eventually rescue a bunch of friends you can play as, each with their own abilities. There are plenty of gimmicks to keep things fresh as you go along, some pretty impressive boss battles, multiple routes through each stage, and a very charming presentation that helps sell the whole package. A zesty challenge and lots of potential here for speed runs, I think.
RUN: The World In-Between ($9.99)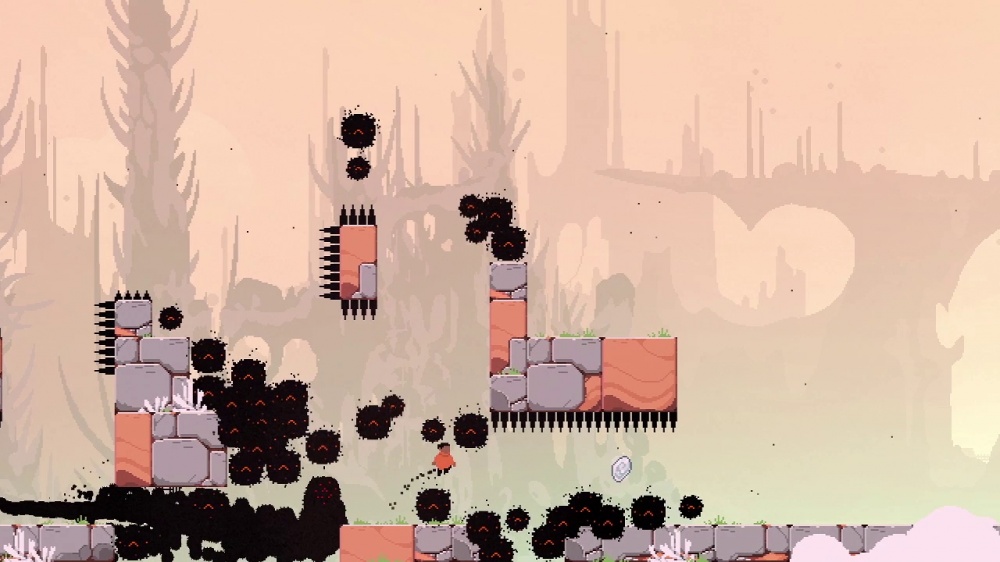 Oh, rivers of blood. Scary stuff. This is a tough platformer that seems cut from a similar cloth to Celeste, except you've always got a killer shadow bearing down on you. Keep moving fast or it will catch up. There are special gems to collect that will unlock story bits, but even just making your way through each area is going to keep a lot of players busy. Seems like it has its ducks in a row.
Toodee and Topdee ($19.99)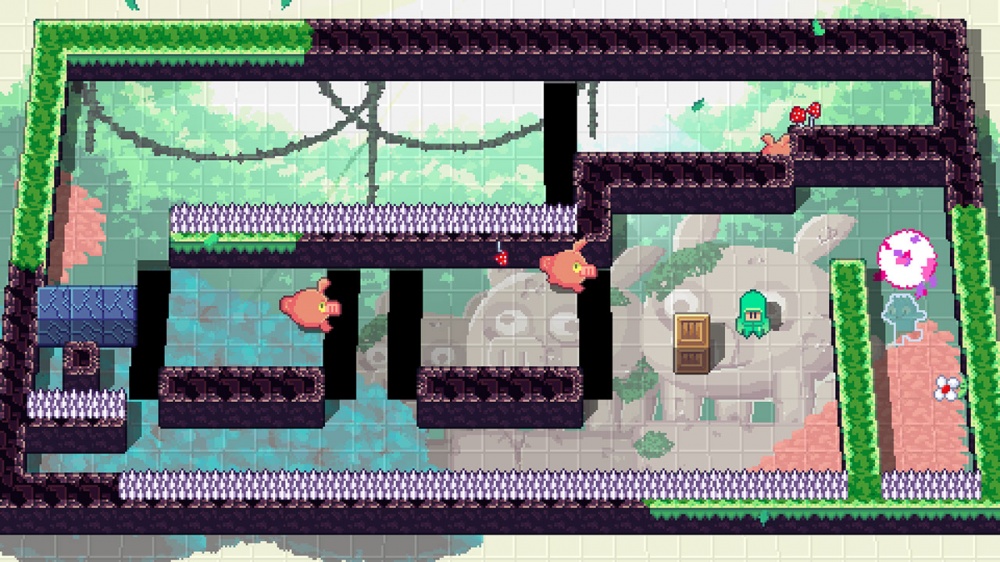 You get two different styles of gameplay in this one. First, there is side-scrolling platforming. 2D, you see. Then there is top-down puzzle action. Top-Down, or Top-D if you will. You're on a mission to seek out the missing semicolon and restore balance to the universe. It's a rather clever gimmick. Basically, each stage will be impossible for Toodee to clear unless Topdee moves bits about, lures enemies away, and so on. Swapping to one character freezes the action for the other. Lots of promise here, but I haven't had the chance to put hands on it myself.
Pixel Game Maker Series Oma2ri Adventure ($4.95)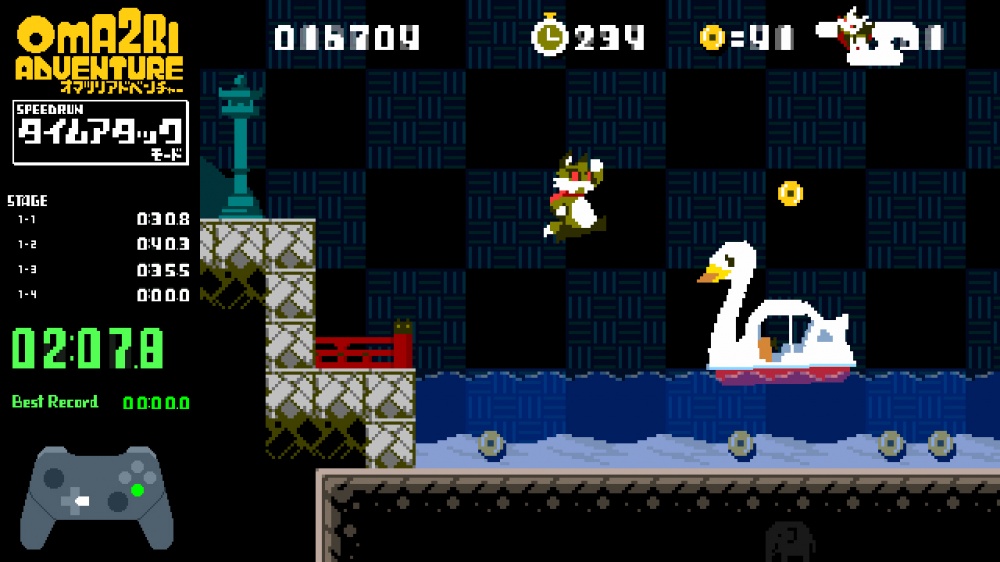 At last, a game with five-dollar Switch platformer energy that actually costs pretty close to five dollars. It's been a while. Anyway, this game is heavily inspired by the gameplay of Super Mario Bros, right down to a power-up that lets you shoot "fireballs" (popcorn, in this case). Eight worlds, each broken down into four stages. There's an emphasis on speed running, with a target time for each stage. There are also sixty-six Jizo statues to find. If you can track them all down, you'll get a special reward. Not the most daring of designs, but the Japanese festival theme gives it a little extra character.
Shooting Star Island ($4.90)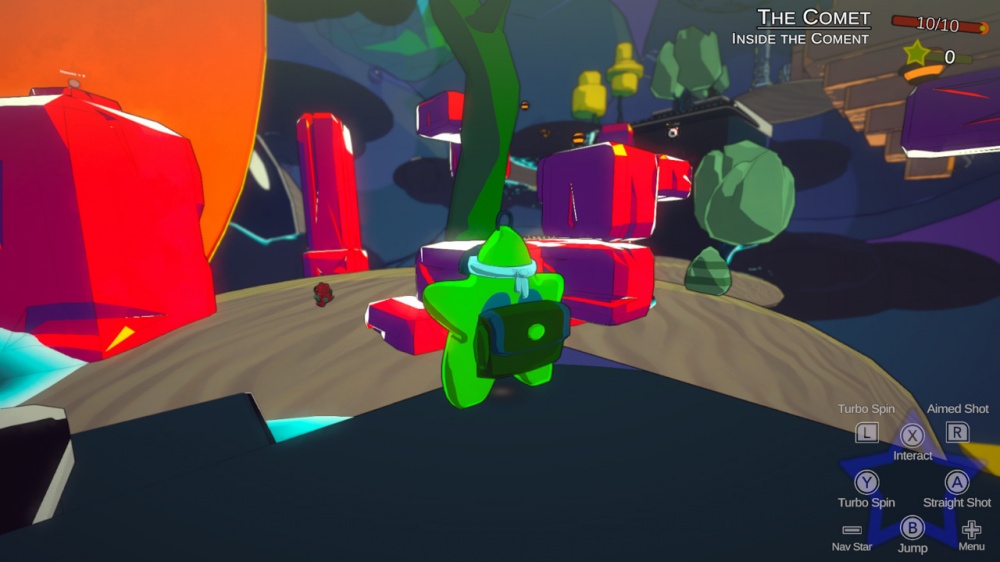 Right off the hop, I want to say that I love how colorful and bright this game looks. For a 3D game at this price point, it has an attractive appearance to it. This is a 3D platformer with just over twenty levels to explore. You play as a star named Stanky (some parents are just cruel) who needs to use his powers to explore a massive comet that has descended upon his island. As you play, you'll learn new skills for Stanky and also improve his stats by searching around the various corners of the game's open world. It feels like a lot of game, which makes me very suspicious of that low price tag. I'll have to dig into this one a bit further, friends.
Radon Break ($6.99)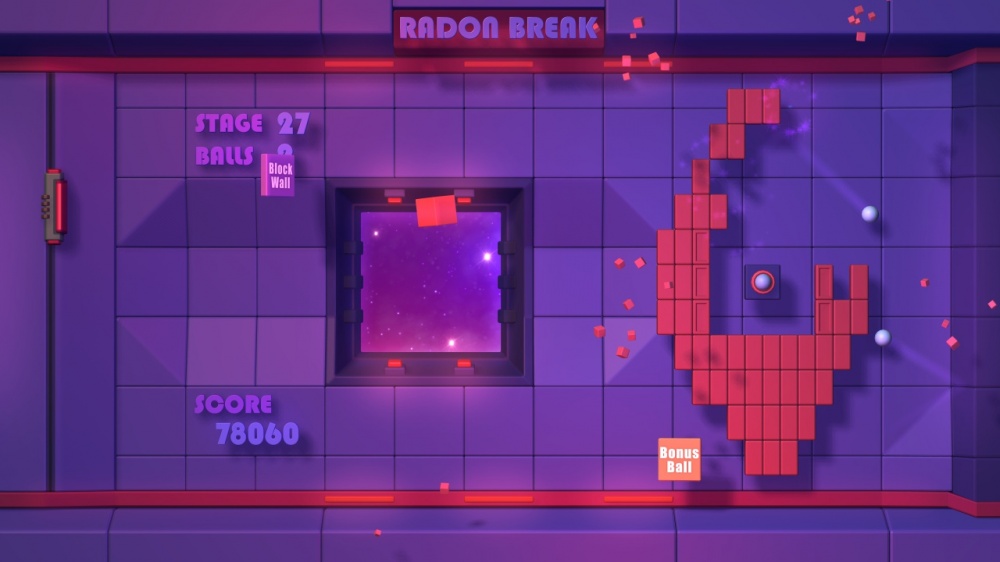 Apart from the 3D visuals and chiptune soundtrack, this looks like a perfectly ordinary brick-breaker with some Arkanoid-style power-ups. You get forty stages in all. Not much more to say about this one, so I'll move along.
Bush Hockey League ($15.99)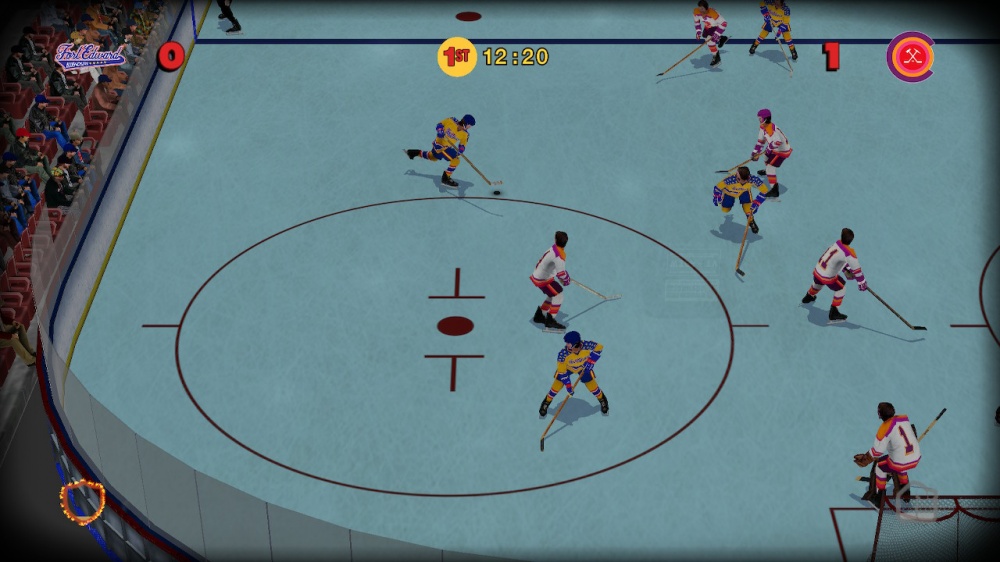 There aren't many options on the Switch for ice hockey fans, and I was hoping this one could fill the gap a bit. I love the premise, and it sure looks the part. Unfortunately when it comes to the gameplay, this one just doesn't do it for me. It feels sluggish and unresponsive in a way a hockey video game never should. If you take to it better than I did, you'll find a couple of different modes and support for up to four players via local multiplayer. I'll have a review of this one to detail my issues, but the wait for a solid game of hockey on Switch continues.
Bunny Mahjo ($2.99)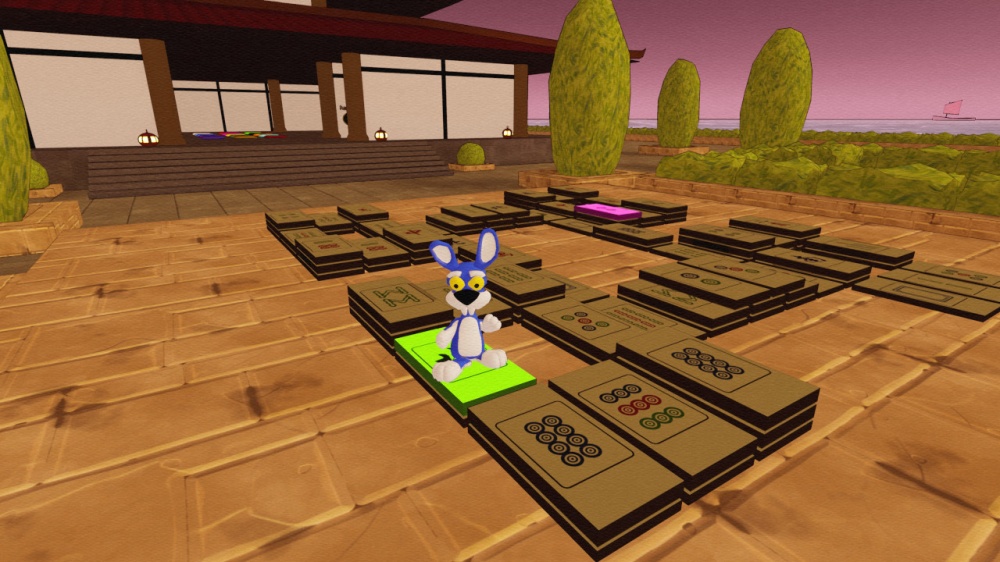 If you've ever found yourself playing mahjong solitaire and thinking that it was too convenient to play, this one is for you. The same old tile-matching, but instead of just clicking on the tiles you want to remove, you have to walk your bunny-thing over to them. The visuals are very… modest, to boot. You can play with a second player in a local splitscreen mode if you feel like subjecting someone else to this pointlessly complicated affair.
Inner Voices ($7.99)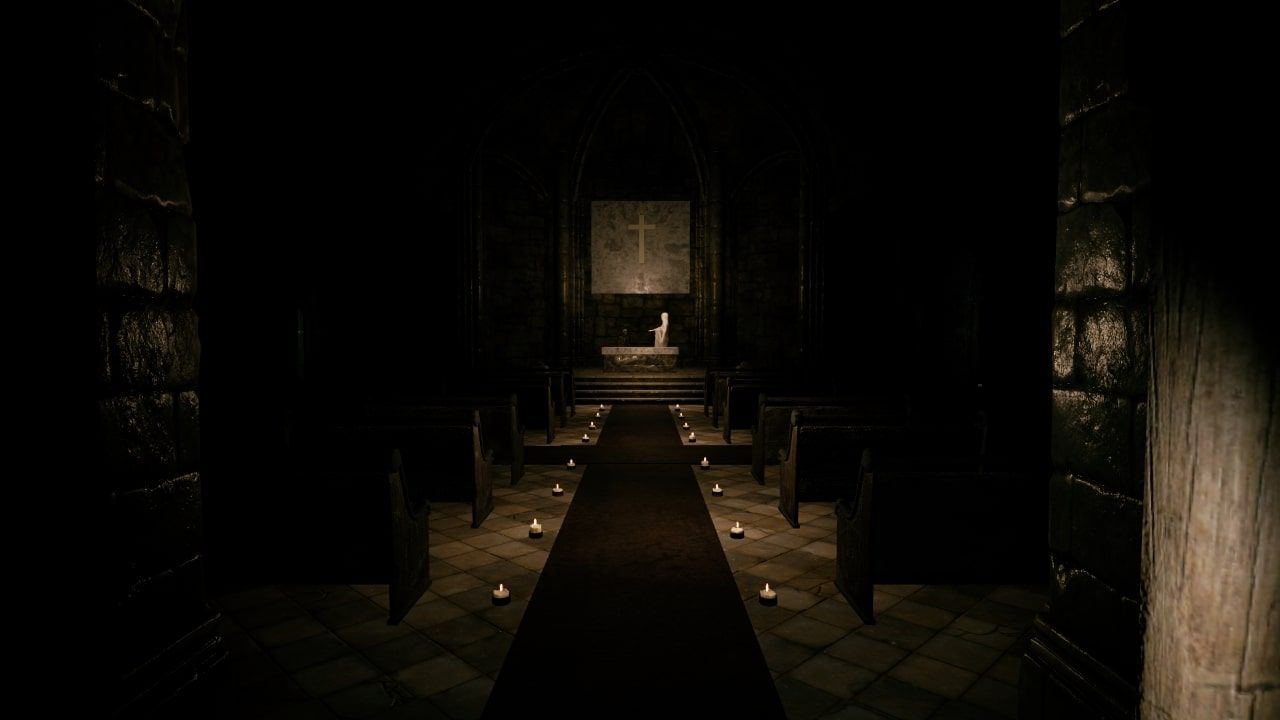 Woof, another first-person horror thing. The set-up for this one is that you are inside the head of a tormented man, trying to help him out of a trap he has found himself in. The maze of rooms you need to explore are procedurally generated, and the story is completely non-linear as a result. There are the usual types of puzzles to solve, and you can find five different endings. Not my kind of thing, but maybe yours.
Sockventure ($19.99)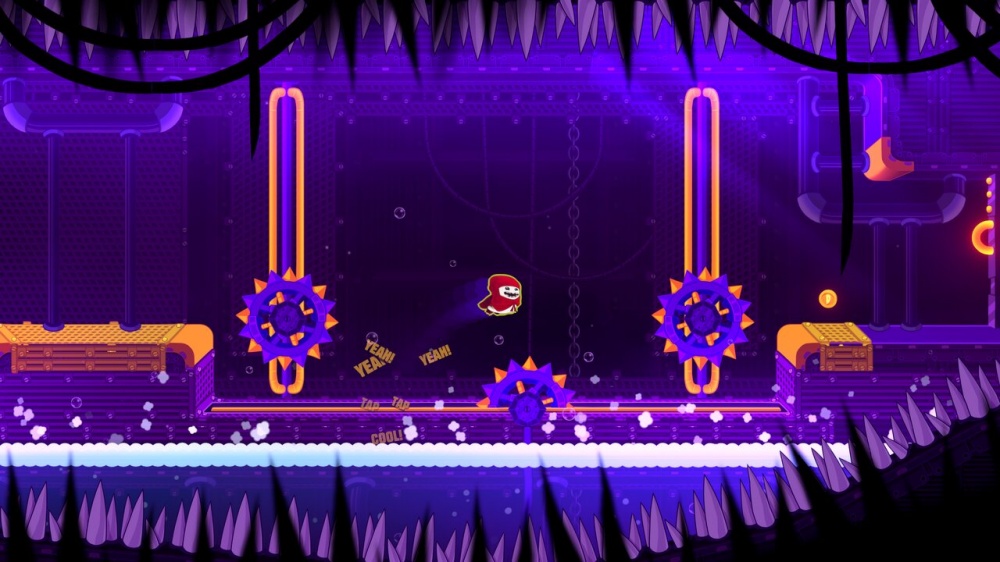 Another precision platformer along the lines of Super Meat Boy and Celeste that will see you zipping about in the air, kicking off walls, and so on. Also: dying a lot. But you know that already. A kid loses their sock in the washing machine and summons a superhero to help. You play as that superhero, seeking the sock in more than two hundred levels of this surprisingly complicated home appliance. It's been out for a bit on other platforms and the response to it has been generally positive. It does what a game of this sort should do.
Pinball Freedom ($9.99)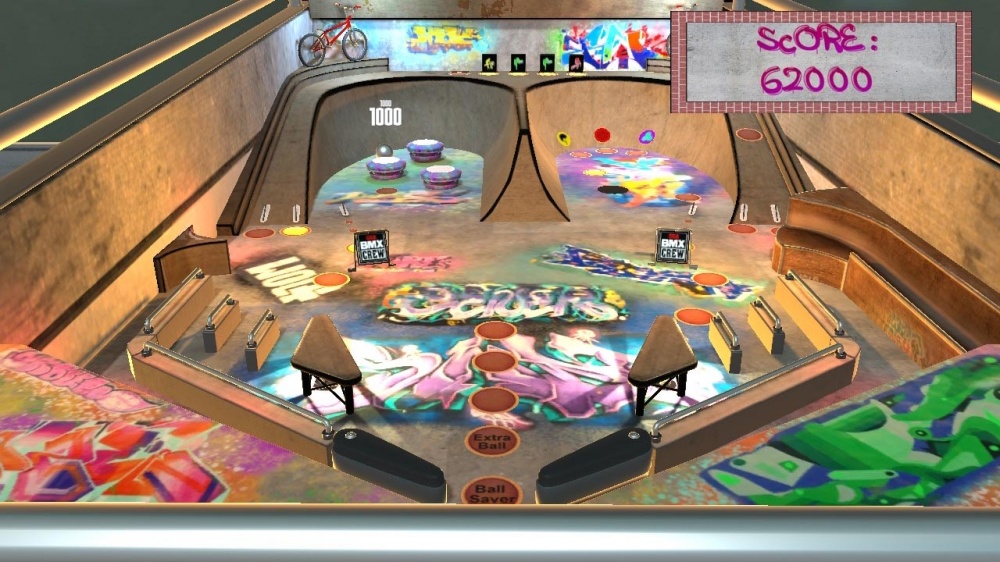 How should I put this delicately? Nintendo Switch owners have some very good options for video game pinball. Very, very good options. That doesn't mean that no one else should try to provide alternatives, but if you're going to make a go of it, you had best bring your A-game. You get five different themed tables here, plus a little 3D area to wander around in. The problem is that the tables aren't all that interesting, and the physics just aren't where they need to be. You can buy a Williams pack for Pinball FX3 for this price, and I can't imagine any scenario where that wouldn't be the preferable choice.
Moorhuhn Jump and Run 'Traps and Treasures 2' ($12.99)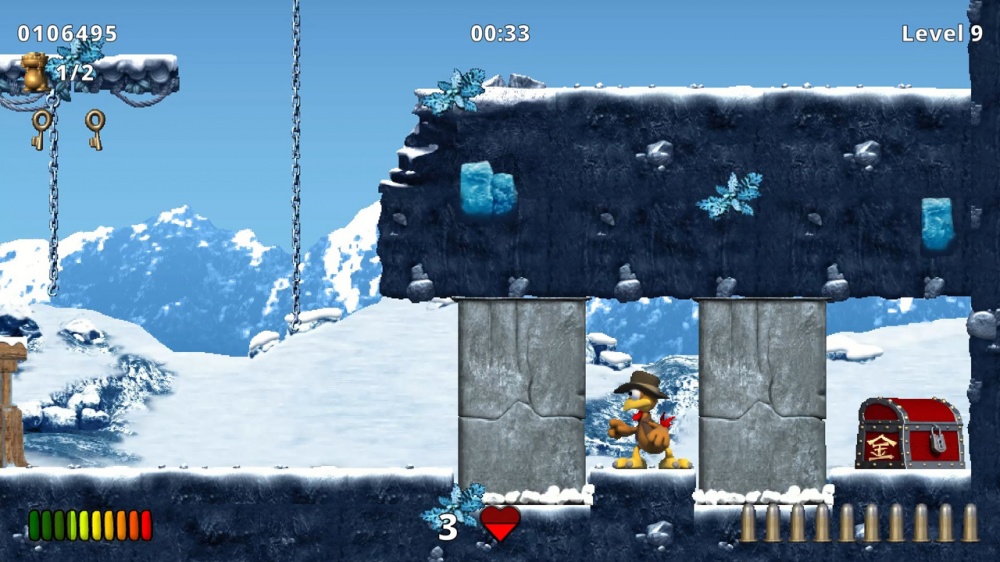 Moorhuhn Indy, who was certainly not named after a dog, is out on another platforming adventure. There are twenty-one levels in this one, plus six bonus levels. There are some bonus treasures to track down, score leaderboards, and a feature that keeps track of your best time on each stage. I continue to not really get the whole Moorhuhn cult following, but if his jam is your brand of jam, here is another jar.
Tormented Souls ($19.99)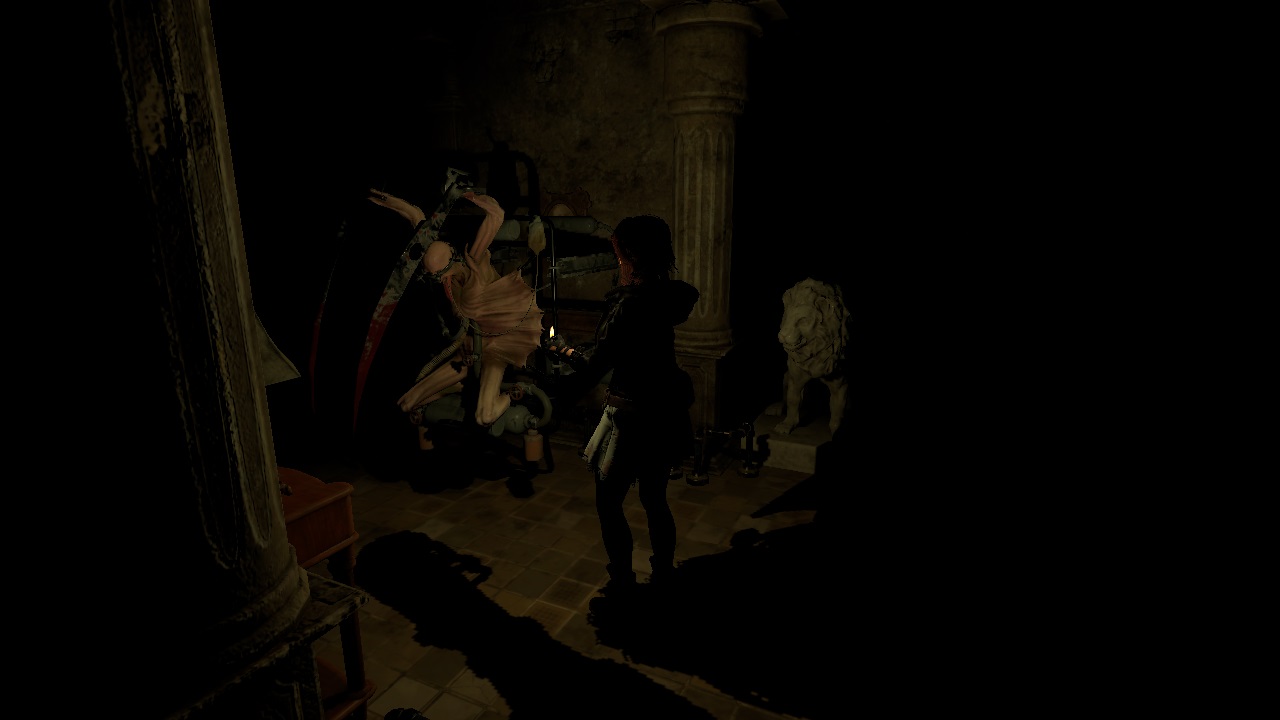 Tormented Souls is absolutely, unapologetically a love letter to the classic style of survival horror games. Alone in the Dark, Resident Evil, a little Silent Hill. If you miss the somewhat clunky charms of the early entries in those series, you'll probably have a good time with this. Explore a mansion, solve puzzles, and watch out for things that want to kill you. There are a lot of them. The response to this has been pretty good on other platforms, which is very encouraging. An appreciation of the old-school appears to be a prerequisite, however.
Pretty Girls Rivers ($5.99)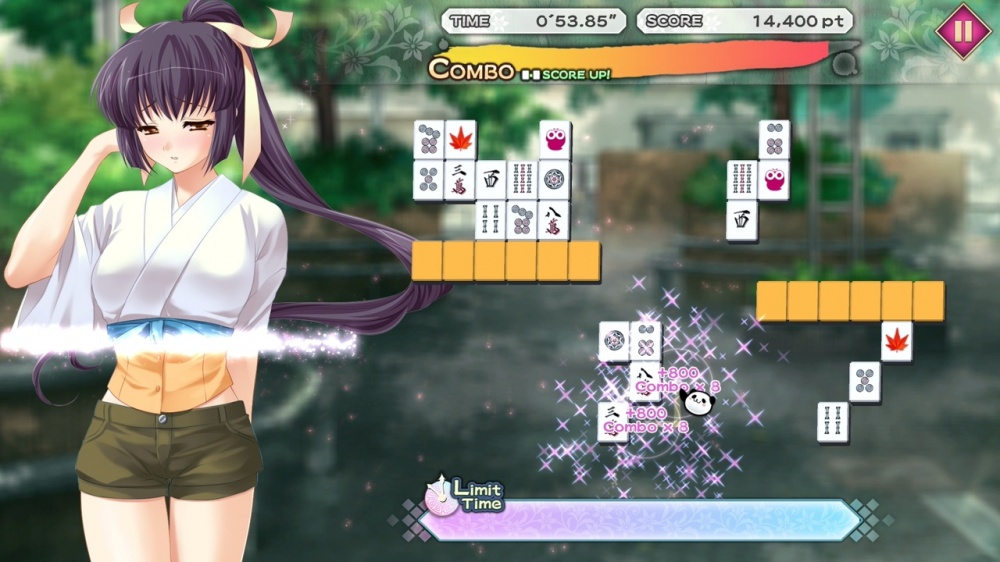 The latest from eastasiasoft and Zoo Corporation's Pretty Girls series swaps out the gameplay for a variant of mahjong solitaire known as Four Rivers. The rest of it is the same as usual. Play the game, unlock outfits for the girls, and head to the Dressing Room to build scenes as you like with what you've found. You know how this works by now.
Death Park 2 ($6.99)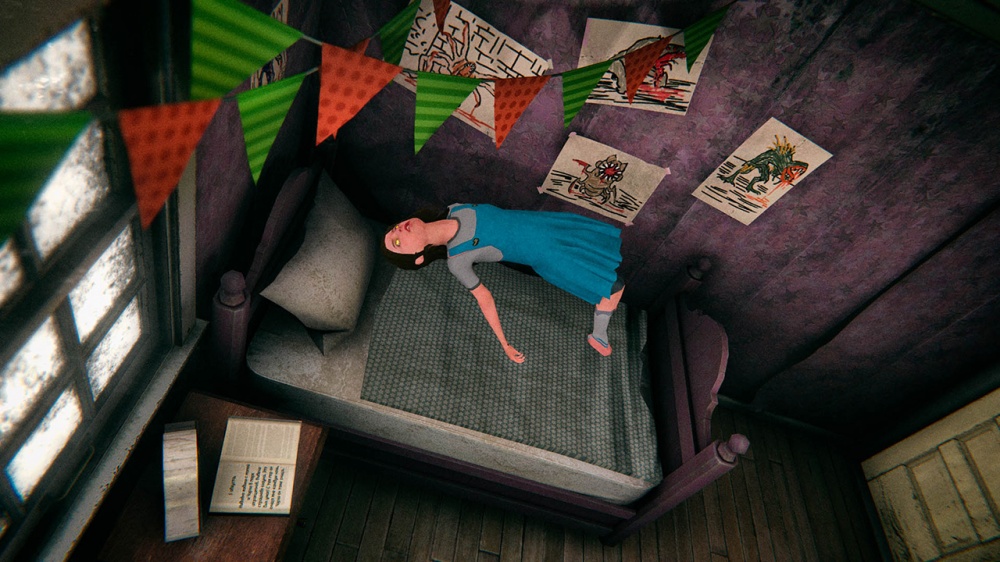 This sequel finds you in a city filled with deadly monsters, all of whom would like to put you on the dinner menu. You might want to run away, but an evil clown has your sister and you need to get her back. All you have to defend yourself are some guns. Oh. That's actually not too bad then. Explore eight locations, solve the puzzles you come across, and ultimately meet one of several endings. Reviews seem decent on this one, with many highlighting that its quality is solid for its affordable price.
Clutter IX: Clutter IXtreme ($9.99)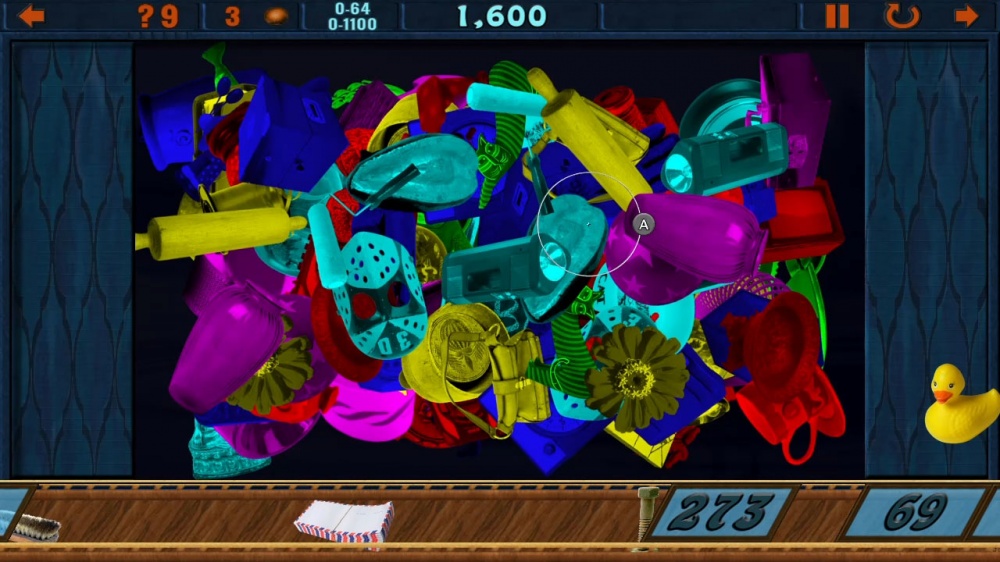 I guess the first eight Clutter games weren't localized or something. At any rate, this is a matching game where you're given pictures of piles of clutter. You need to find the pairs of objects and remove them. There are some other minigames in here, too. You get more than one hundred pictures to play, so it should keep you busy for a little while. Moreover, the exact arrangement of objects is randomized each time, making this theoretically a game you can play forever. No need for Clutter X, I suppose.
Urban Cards ($14.95)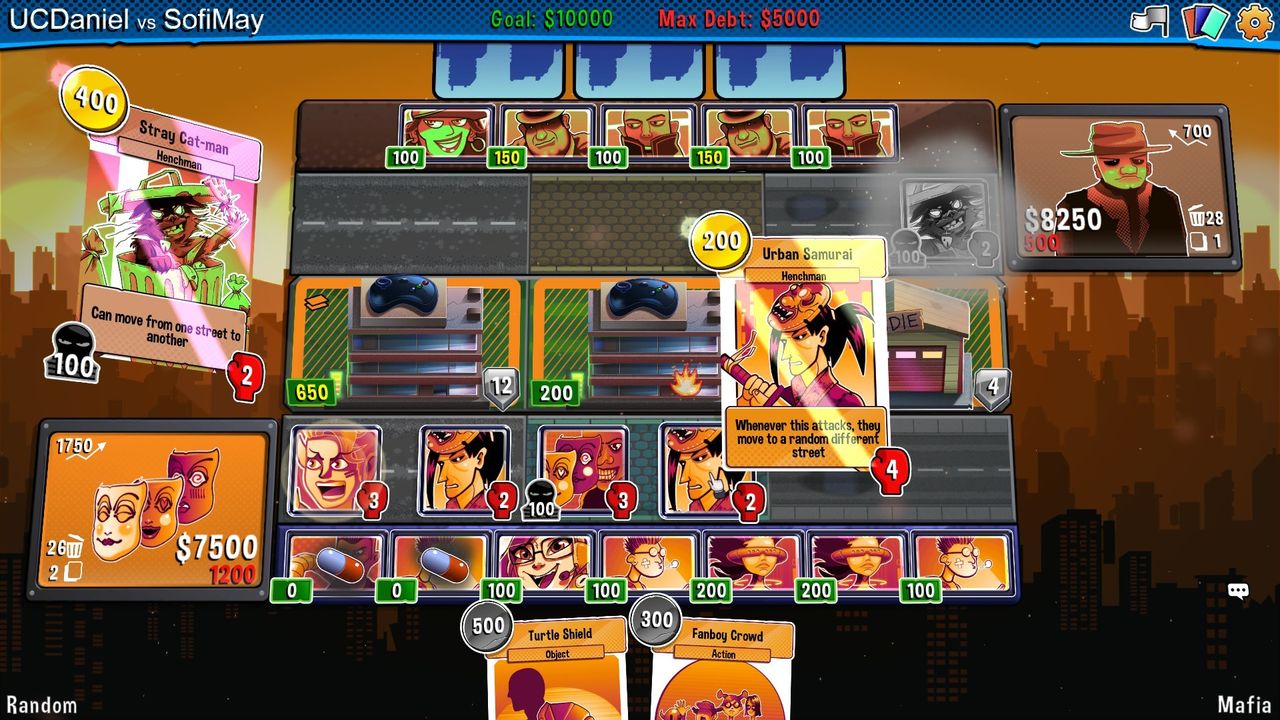 A card-battling roguelite board game, that's what this claims to be. And indeed, it seems to have elements of all of those things. Make money, build your businesses, and pay robbers to loot your competition. Choose one of three factions and try to become the top dog of a capitalist dream. You can play alone, working your way through the fairly robust campaign, or head online to play against other human players. I can spot a few potential balance issues in the game, but otherwise this seems like a nice shot of tonic for those who enjoyed things like Monster Train or Slay the Spire.
Hidden Shapes: Animals + Lovely Cats ($3.99)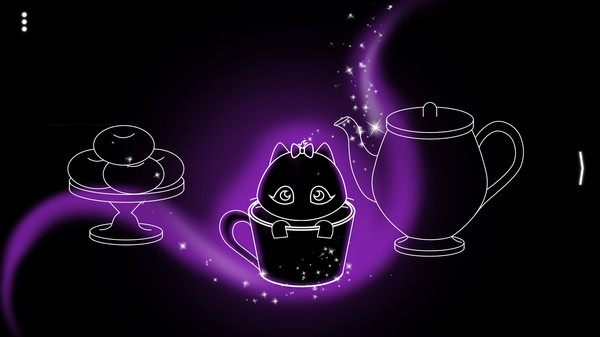 A relaxed puzzle game where you need to rotate tiles to form pictures of cats and animals. Technically a collection of two games, but they work the same way. The description calls these jigsaw puzzles, but they're nothing like that. Cute and chill, if nothing else.
Air Hockey Puzzles ($2.99)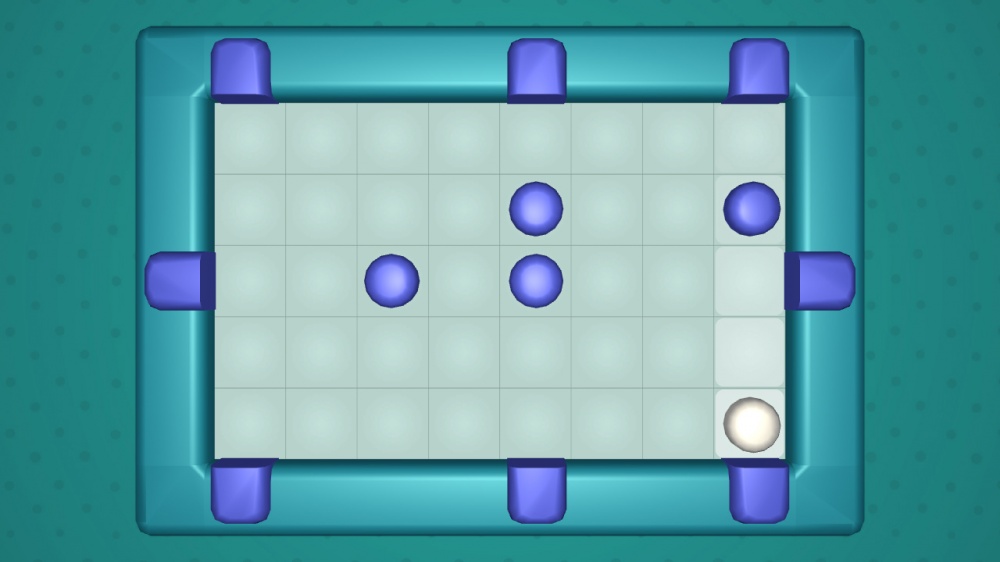 This puzzle game offers one hundred and forty puzzles with an air hockey theme. The idea is that you have to use the puck to launch the other pucks into the holes. You'll have to figure out the best order and direction to tackle them in. Well, it's only a few bucks.
Sales
(North American eShop, US Prices)
Not much in the inbox yet today. FEZ is probably the main highlight, as that is a good game that only goes on sale every once in a while. Mighty Goose is half off its usual price, and it has an update incoming that adds some new content to enjoy. Over in the outbox, I'll mention the Gunvolt Chronicles: Luminous Avenger iX games. They too don't appear in these lists very often, so you may want to grab them now if you're interested. Otherwise, I recommend waiting to see what the next several hours brings.
Select New Games on Sale
FEZ ($10.49 from $14.99 until 4/21)
Riverbond ($9.99 from $24.99 until 4/21)
Hextones ($1.99 from $2.99 until 4/27)
Mighty Goose ($9.99 from $19.99 until 4/28)
Swapperoo ($1.99 from $7.99 until 4/28)
Quell Memento ($1.99 from $7.99 until 4/28)
BIT.TRIP Series, Assorted ($1.99 from $4.99 until 5/2)
Epistory: Typing Chronicles ($1.99 from $14.99 until 5/2)
Real Boxing 2 ($1.99 from $14.99 until 5/2)
Mana Spark Complete ($2.99 from $11.99 until 5/2)
Blazing Beaks ($1.99 from $14.99 until 5/2)
Coffee Crisis ($1.99 from $9.99 until 5/2)
Badland: GotY Edition ($1.99 from $5.99 until 5/2)
Good Night, Knight ($1.99 from $11.99 until 5/2)
Arcane Arts Academy ($1.99 from $7.99 until 5/2)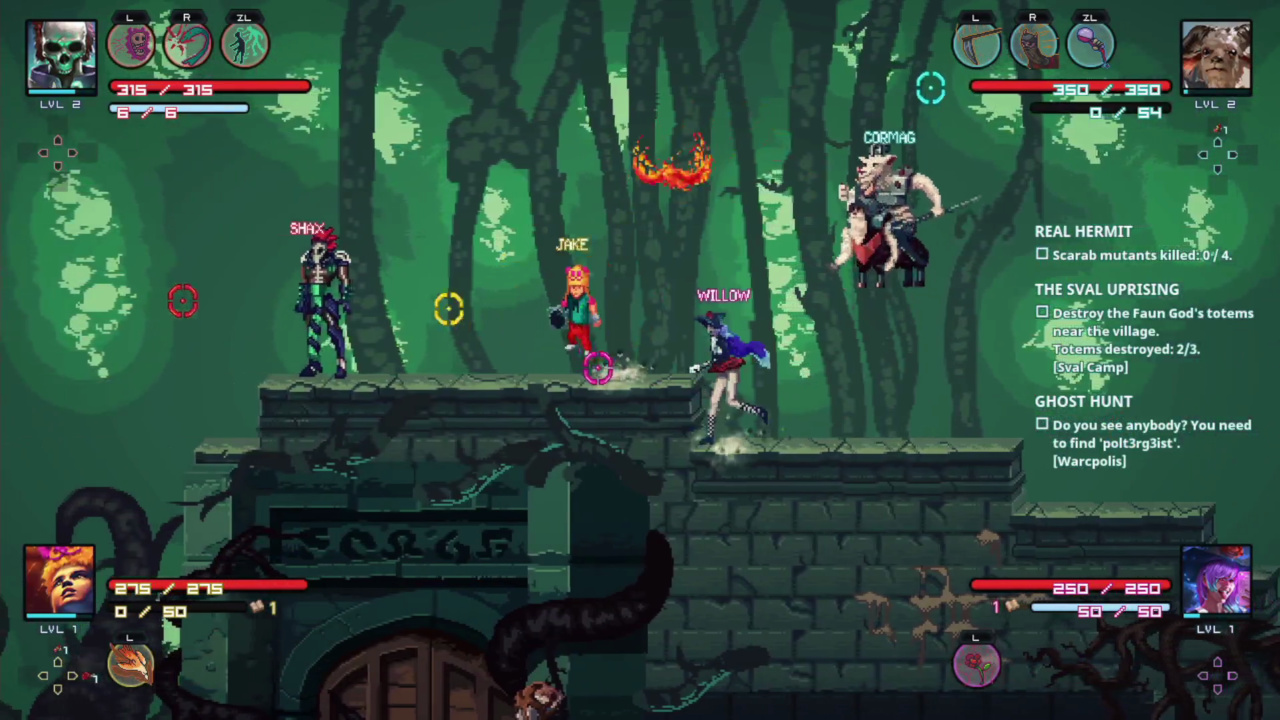 Warlocks 2: God Slayers ($1.99 from $17.99 until 5/2)
Tharsis ($1.99 from $11.99 until 5/2)
Welcome to Primrose Lake ($1.99 from $7.99 until 5/2)
Door Kickers ($1.99 from $11.99 until 5/2)
DungeonTop ($1.99 from $13.99 until 5/2)
Dex ($1.99 from $19.99 until 5/2)
Hampuzz ($4.89 from $6.99 until 5/4)
Dexter Stardust: Adv. in Outer Space ($5.99 from $9.99 until 5/5)
Miles & Kilo ($1.99 from $7.99 until 5/5)
Eternum Ex ($4.79 from $7.99 until 5/5)
The TakeOver ($4.99 from $19.99 until 5/5)
Laraan ($3.60 from $6.00 until 5/5)
Explosive Dinosaurs ($4.79 from $7.99 until 5/5)
What Comes After ($4.19 from $6.99 until 5/5)
Space Commander War & Trade ($5.99 from $9.99 until 5/5)
Sales Ending Tomorrow, Friday, April 15th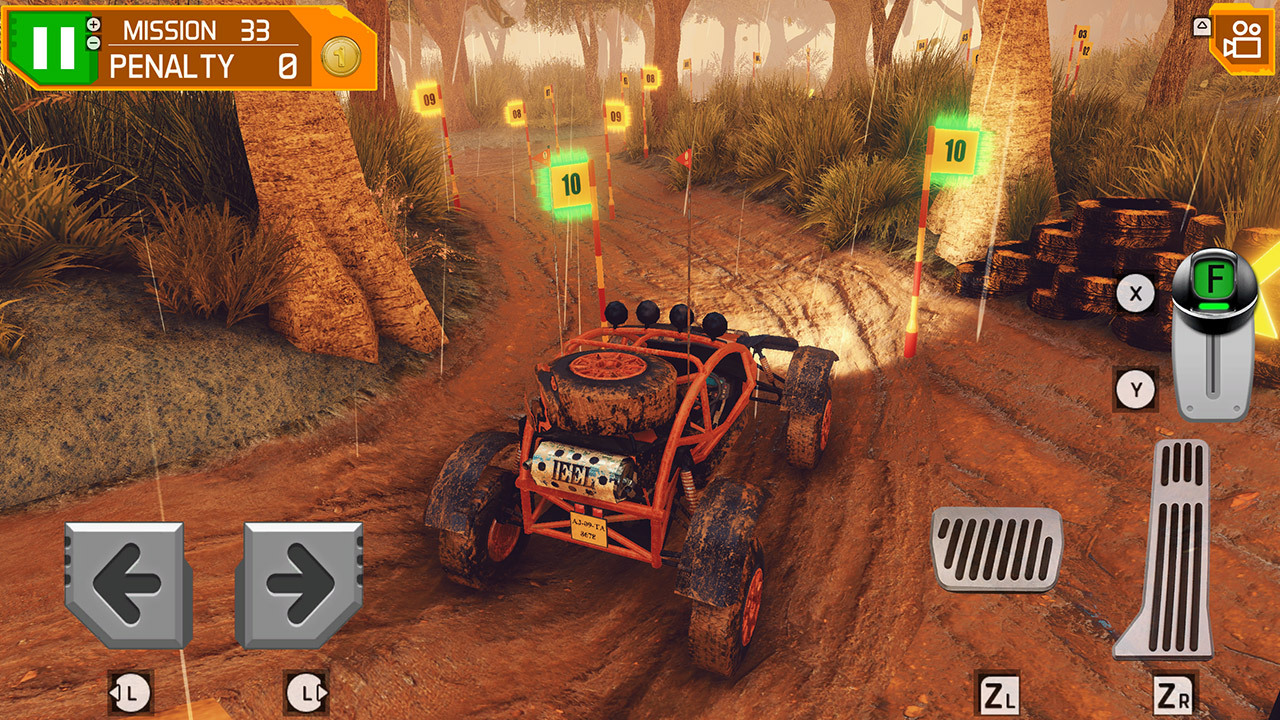 4×4 Dirt Track ($6.99 from $13.99 until 4/15)
A Gummy's Life ($13.99 from $19.99 until 4/15)
AVICII Invector ($10.99 from $19.99 until 4/15)
Azure Striker Gunvolt Striker Pack ($19.99 from $39.99 until 4/15)
Buried Stars ($31.49 from $44.99 until 4/15)
Car Driving School Sim ($7.99 from $15.99 until 4/15)
Carnage: Battle Arena ($7.99 from $15.99 until 4/15)
City Driving Simulator ($6.99 from $13.99 until 4/15)
City Traffic Driver ($6.99 from $13.99 until 4/15)
Close to the Sun ($7.49 from $24.99 until 4/15)
Driving World: Italian Job ($6.49 from $12.99 until 4/15)
Get a Grip Chip ($7.99 from $9.99 until 4/15)
Giana Sisters Twisted Dreams ($5.99 from $29.99 until 4/15)
Graceful Explosion Machine ($1.99 from $12.99 until 4/15)
Grip ($5.99 from $39.99 until 4/15)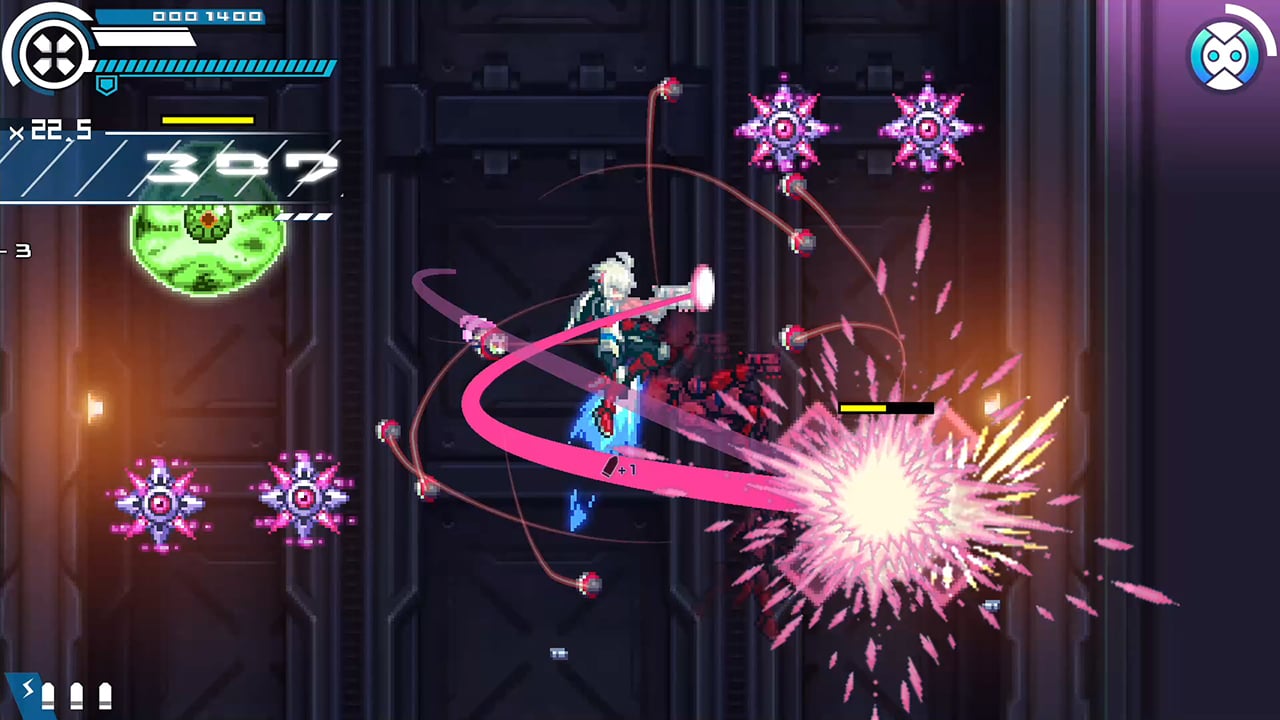 Gunvolt Chronicles LA iX ($7.49 from $14.99 until 4/15)
Gunvolt Chronicles LA iX 2 ($21.24 from $24.99 until 4/15)
Headspun ($9.09 from $12.99 until 4/15)
Hob Definitive Edition ($3.99 from $19.99 until 4/15)
Lost Artifacts: Time Machine ($2.99 from $9.99 until 4/15)
Math Gym ($1.99 from $3.99 until 4/15)
Mushroom Heroes ($2.09 from $5.99 until 4/15)
OS Omega ($2.09 from $6.99 until 4/15)
Reflex Unit 2 ($1.99 from $9.99 until 4/15)
Silver Falls Episode Prelude ($5.99 from $7.99 until 4/15)
Sin Slayers ($1.99 from $19.99 until 4/15)
Sine Mora EX ($5.99 from $29.99 until 4/15)
Strange Field Football ($1.99 from $6.99 until 4/15)
Thea 2: The Shattering ($13.99 from $19.99 until 4/15)
Vaporum Lockdown ($10.99 from $21.99 until 4/15)
Whispering Willows ($2.49 from $9.99 until 4/15)
World War Z ($24.79 from $39.99 until 4/15)
That's all for today, friends. We'll be back tomorrow with several more new releases including Taito Milestones, which I reviewed earlier this week. There will also be a hefty list of new sales, a list of expiring sales, and any big news that rolls in. I hope you all have a thrilling Thursday, and as always, thanks for reading!