Hello gentle readers, and welcome to the SwitchArcade Round-Up for February 10th, 2022. In today's article, we've got a brief, condensed recap of yesterday's very cool Nintendo Direct presentation. After that, we have summaries of the thirty-four new releases that hit the eShop today. Ha ha, what a stupidly large number. I took a couple of shortcuts, I hope you'll forgive me. Finally, we have our usual lists of incoming and outgoing sales to look over. A big sale will be popping tomorrow, but there are still some things worth looking at now. Let's head in!
News
'Xenoblade Chronicles 3', 'Nintendo Switch Sports' Highlight a Stunning Direct
Well, that was worth getting up early for. If you haven't watched the latest Nintendo Direct, you should. Newly announced titles include Nintendo Switch Sports, Xenoblade Chronicles 3, Mario Strikers: Battle League, Fire Emblem Warriors: Three Hopes, and Disney Speedstorm. Ports, remakes, and remasters coming to Switch include Chrono Cross, Portal: Companion Collection, No Man's Sky, Star Wars: The Force Unleashed, Live A Live, Klonoa Phantasy Reverie Series, and Front Mission 1st Remake. Update announcements include new difficulty modes for Metroid Dread, a whopping 48 returning past tracks for Mario Kart 8 via a new expansion, plus Earthbound and Earthbound Beginnings added to the NES/SNES Nintendo Switch Online apps. We also got some new info on games like MLB The Show 22, Splatoon 3, Kirby and the Forgotten Land, Advance Wars 1+2: Re-Boot Camp, Cuphead: The Delicious Last Course, and Triangle Strategy. Wow, lots of names there! Watch the video to see them instead of just reading titles!
New Releases
Kingdom Hearts – HD 1.5+2.5 ReMIX – Cloud Version ($39.99)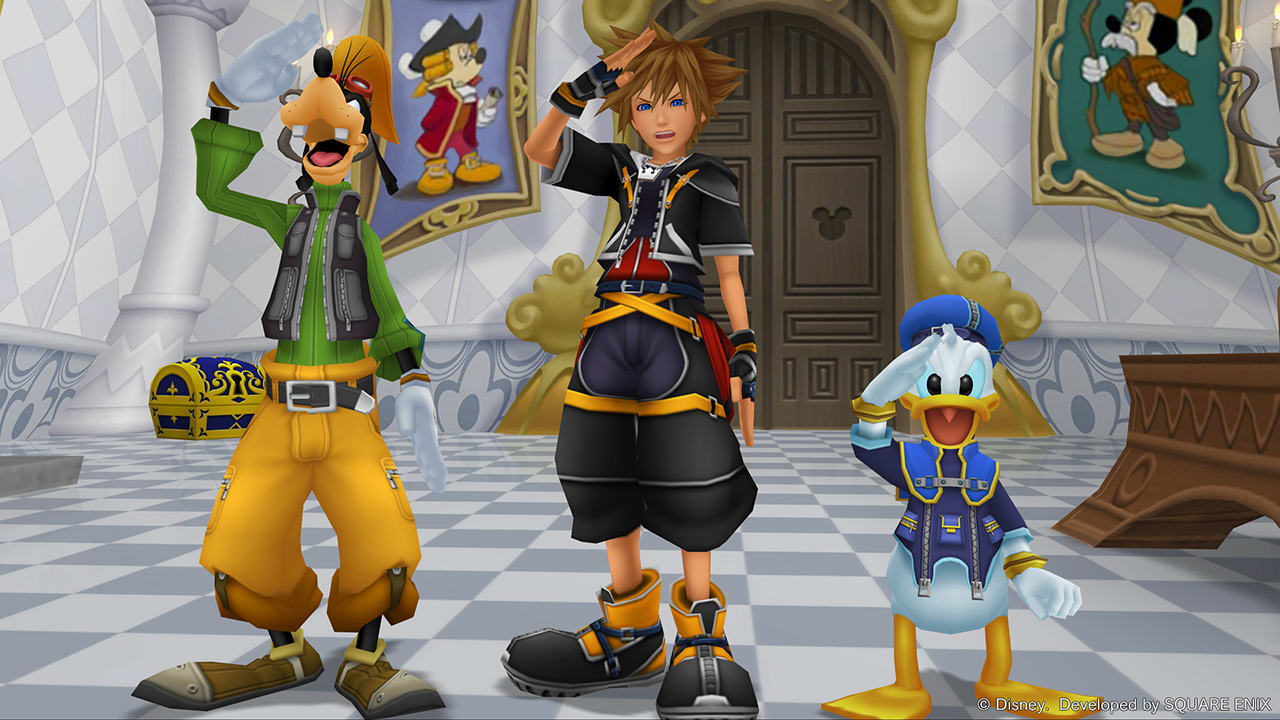 Kingdom Hearts HD 2.8 Final Chapter Prologue Cloud Version ($49.99)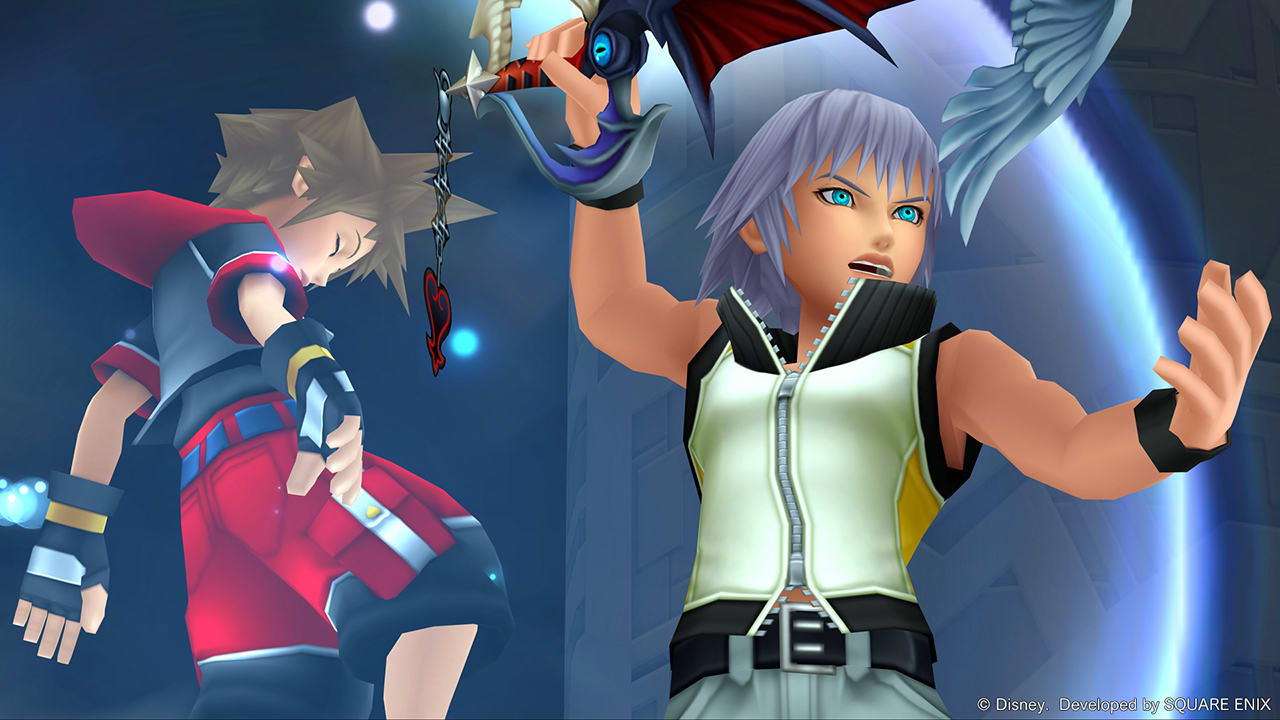 Kingdom Hearts III + Re Mind (DLC) Cloud Version ($49.99)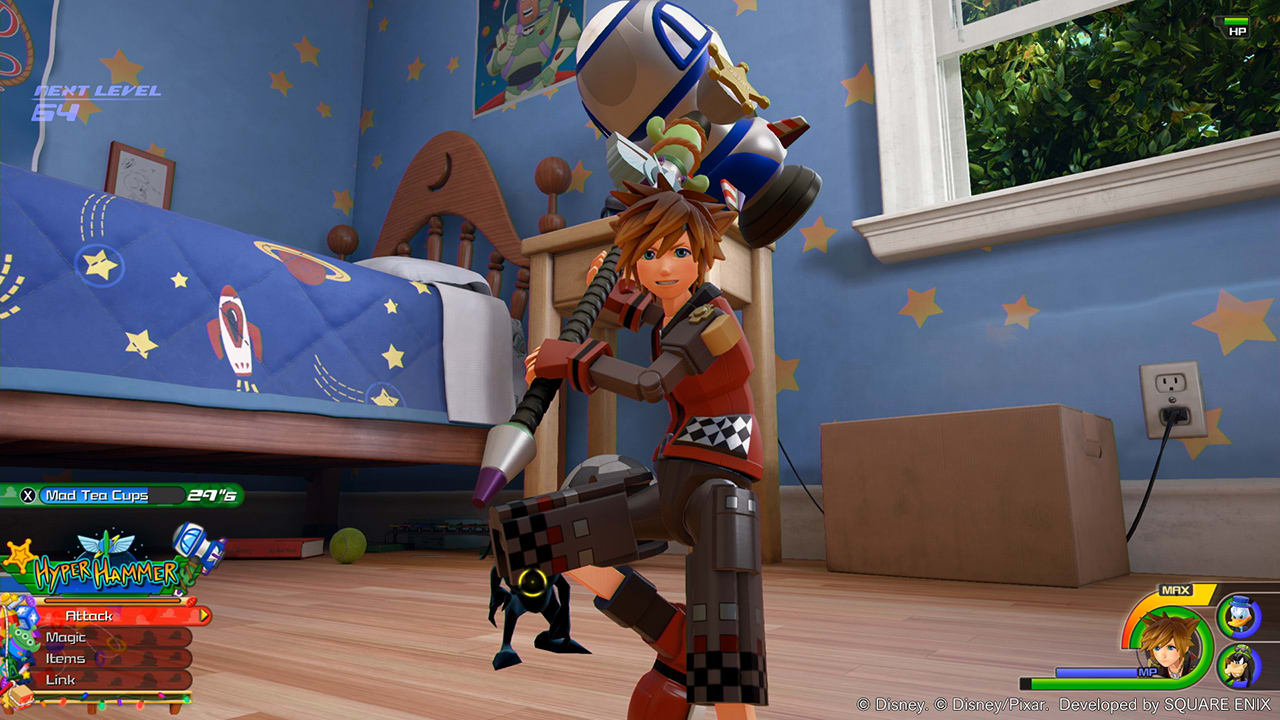 Kingdom Hearts Integrum Masterpiece for Cloud ($89.99)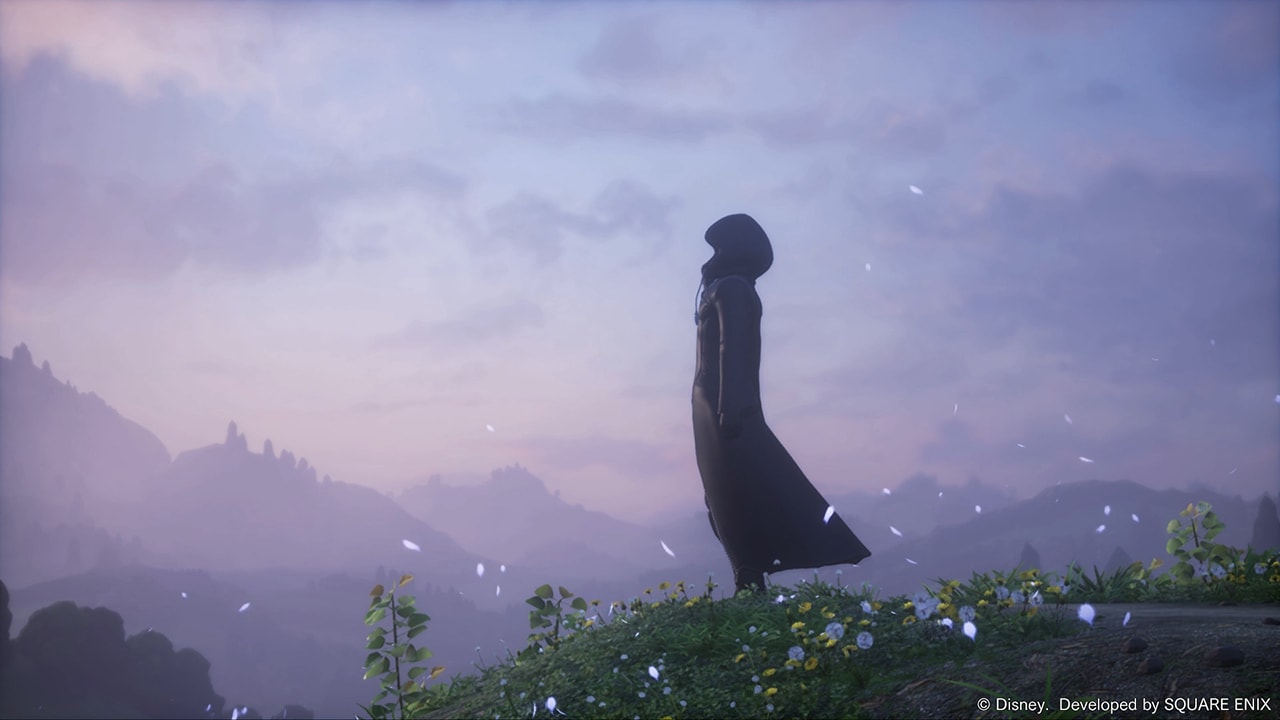 SwitchArcade Highlight!
A finger on the Monkey's Paw curls, and the Nintendo Switch now has pretty much every major Kingdom Hearts game in one fell swoop. The catch? They're all streaming games running via the cloud, so your mileage will vary wildly depending on your location and connection speed. Buy them separately or go all-in by picking up the Integrum Masterpiece set, which is pretty much a "buy two get the third one free" deal. If you really have no other way of playing these games… well, try the demos first to see how you connection fares.
Rise of the Third Power ($19.99)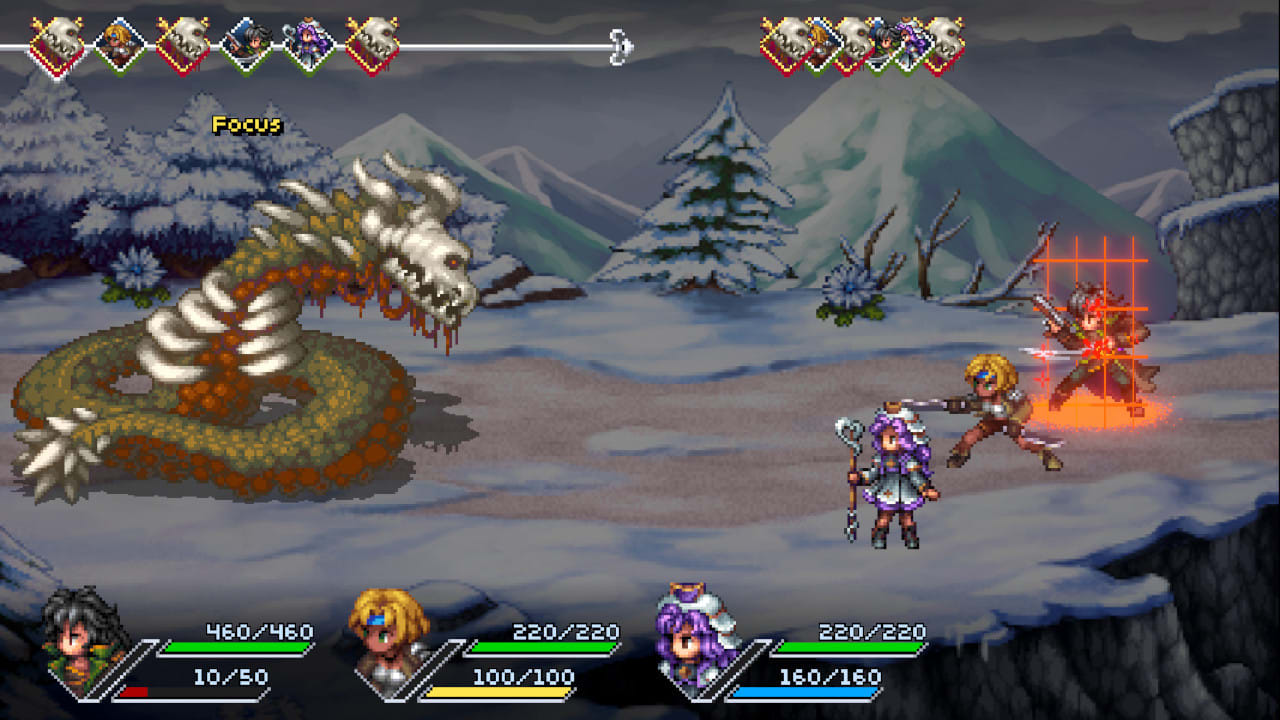 SwitchArcade Highlight!
This may look like yet another 16-bit style JRPG, something we have quite enough of thanks to the folks at KEMCO. But Rise of the Third Power shouldn't be confused for an assembly line game, as its quality is actually quite high. The story in particular is very good, drawing its themes from the political climate of 1930s Europe. Yeah, I guess the title isn't really subtle about that. You get eight different characters in your party, and rather than constantly replacing your gear you're constantly upgrading it. The battle system is very thoughtful, and it reminds me a lot of the sorts of things we see in Zeboyd's RPGs. I'll have a proper review of this one soon, but I have really enjoyed what I've played of it so far.
Retro Bowl ($4.99)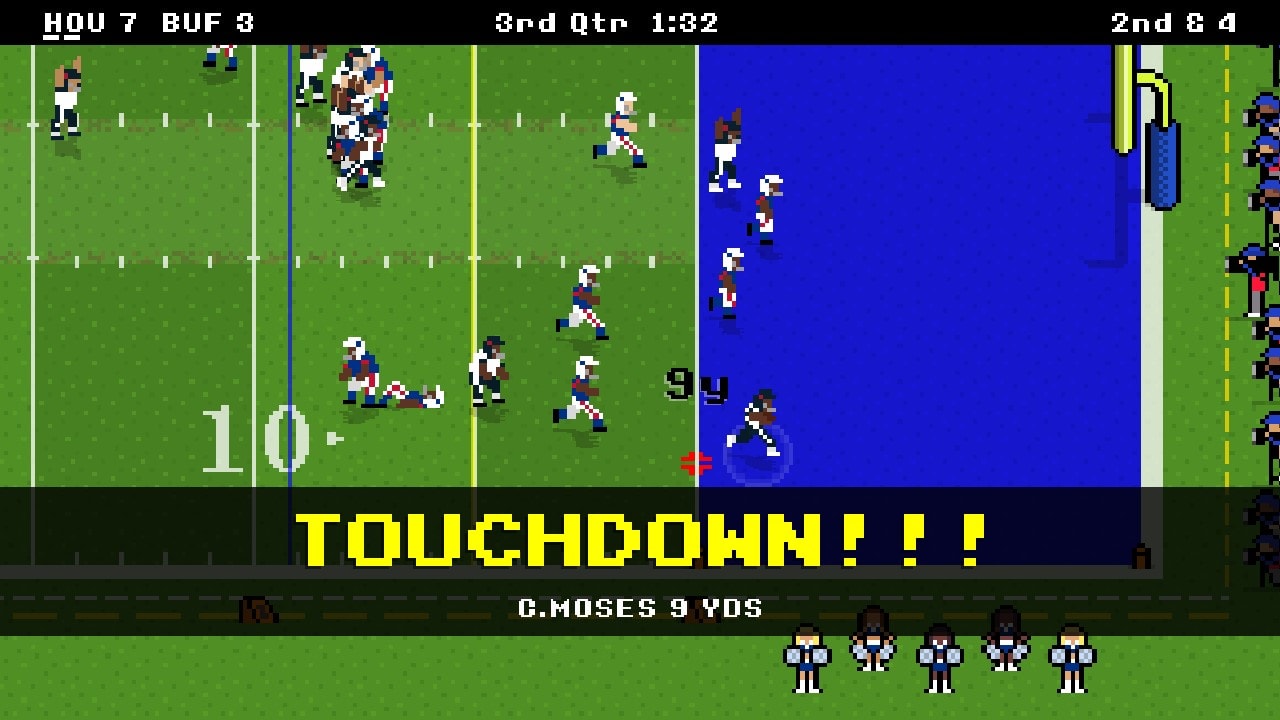 SwitchArcade Highlight!
Do you like Tecmo Bowl? So does the developer of this game, I think. Now hey, you can play Tecmo Bowl on the NES App of Nintendo Switch Online. But if you want something that isn't tied to a subscription, you might find this to be a good use of your five bucks. This game has been a bit of a minor sensation on mobile and browsers, and now you can have it on your Switch. There's a nice mix of management sim gameplay and football action in Retro Bowl, and I think fans of Tecmo's hit will be right at home here. Single-player only, unfortunately.
Grapple Dog ($14.99)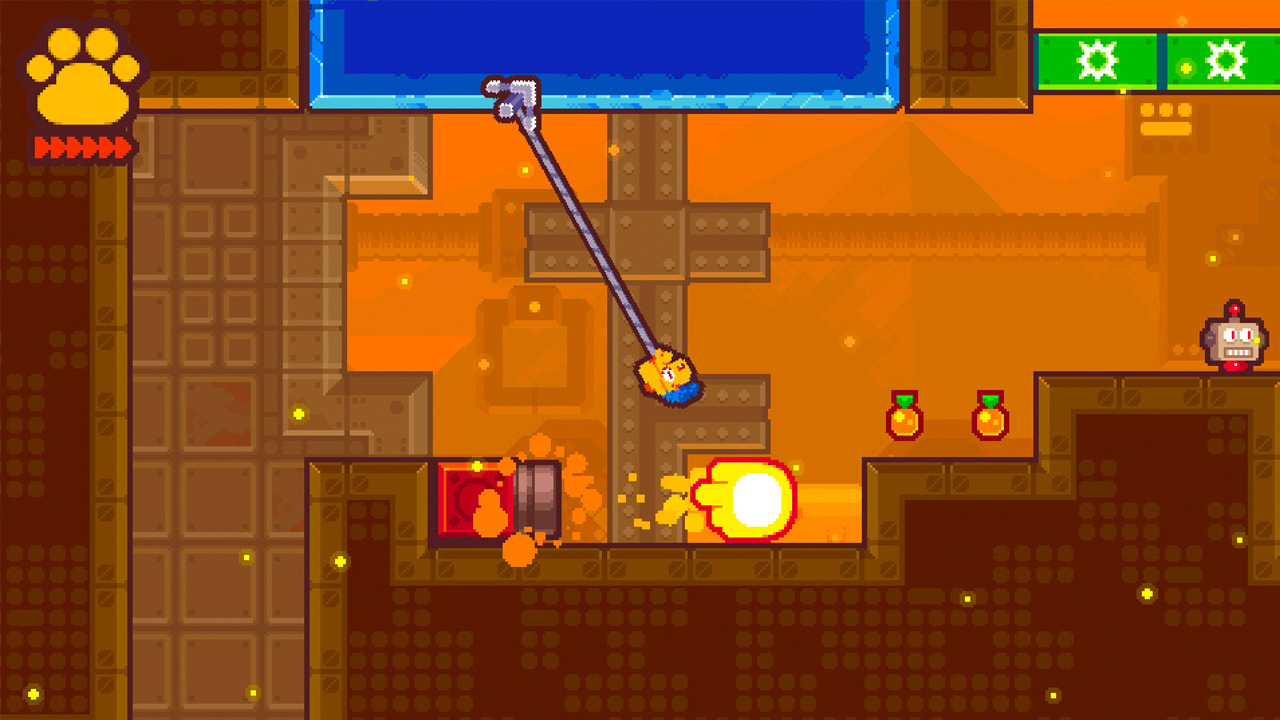 This is a platformer where you play as Pablo the Grapple Dog, a dog who has a grappling hook. Well-named, then. Swing your way through thirty-three levels set across six worlds in order to stop an evil robot overlord named Nul. Grappling hooks make any game better, and this sure does appear to be a good time. Also rather cute? A lot of cute games today, friends.
Arcade Archives Thunder Dragon 2 ($7.99)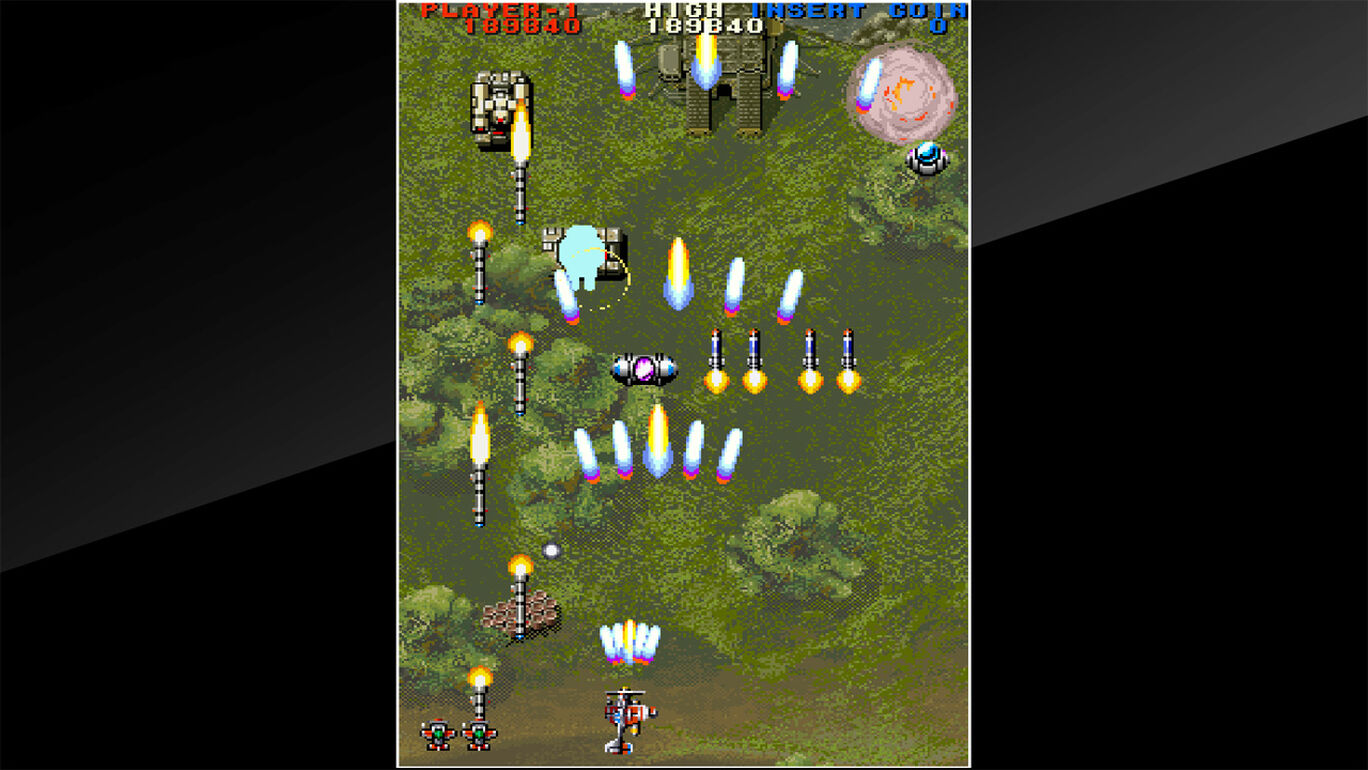 Developer NMK wasn't exactly a maker of great shooting games, but sometimes it was a maker of decent ones. And Thunder Dragon 2 may be the most decent of the bunch. Released in 1993, this was fairly late in the day for the long-defunct dev. It is the composing debut of Manabu Namiki, who would go on to do music for titles like Battle Garegga, Ketsui, Mushihimesama, and a whole lot more. A rather orthodox vertical shoot-em-up, but it's a pleasant enough ride that avoids a lot of the awkwardness seen in other NMK shooters. Hamster has done its usual fine work in bringing it to the platform, of course.
Noel The Mortal Fate ($24.99)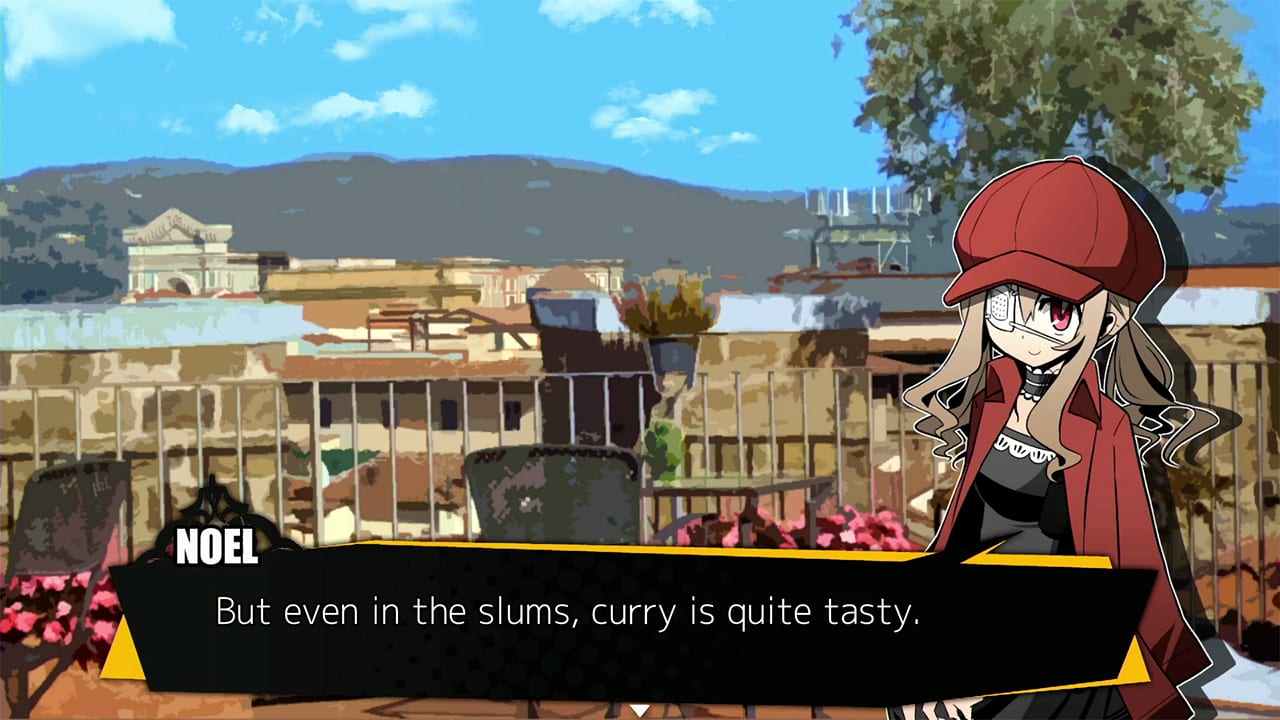 Enjoy seven seasons of Noel the Mortal Fate, a game that started off as a free release several years ago but just keeps on growing over time. A girl named Noel ends up making a deal with a demon after a series of events, and we're along for the ride of what may be her ultimate downfall. The story isn't finished yet, of course. Like many stories, it may never finish. But you get a good chunk of what exists so far in this game. There are adventure sections where you enjoy the story, and game sections that task you with various minigames and other mechanical challenges. Quite good as these things go, really. Just be aware that you are not getting an ending here.
Breakout: Recharged ($9.99)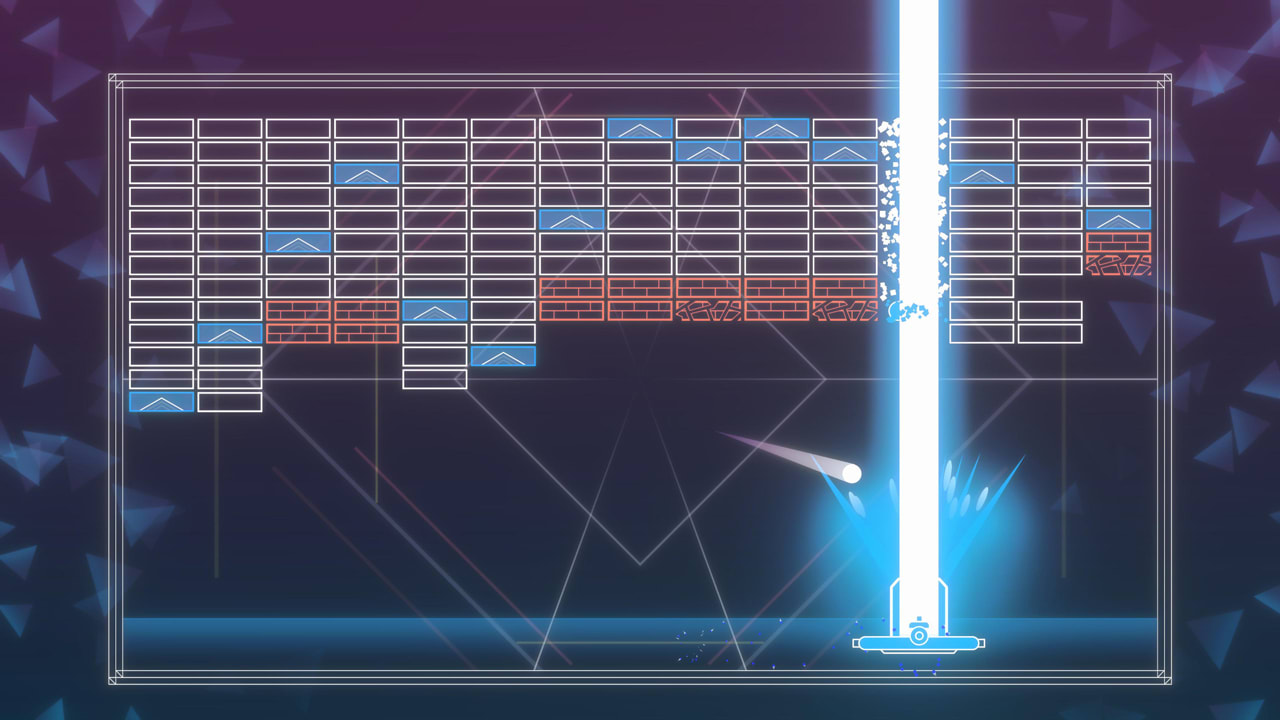 Here's the latest in Atari's Recharged line, this time revisiting one of its more popular titles: Breakout. You know it, you've played it or something like it, and you're probably wondering what makes this one different. Well, nothing truly game-changing. Everything is done up in the usual Recharged neon vector-ish style, you get another solid Megan McDuffee soundtrack, you can play co-op or solo, and there are a bunch of challenges to play in addition to a regular mode. There are also a bunch of power-ups, but if you've played Taito's Arkanoid you can probably imagine how those play out. I'll have a review of this one soon, but you can likely guess how well you'd like it without much nudging from me.
GetsuFumaDen: Undying Moon ($24.99)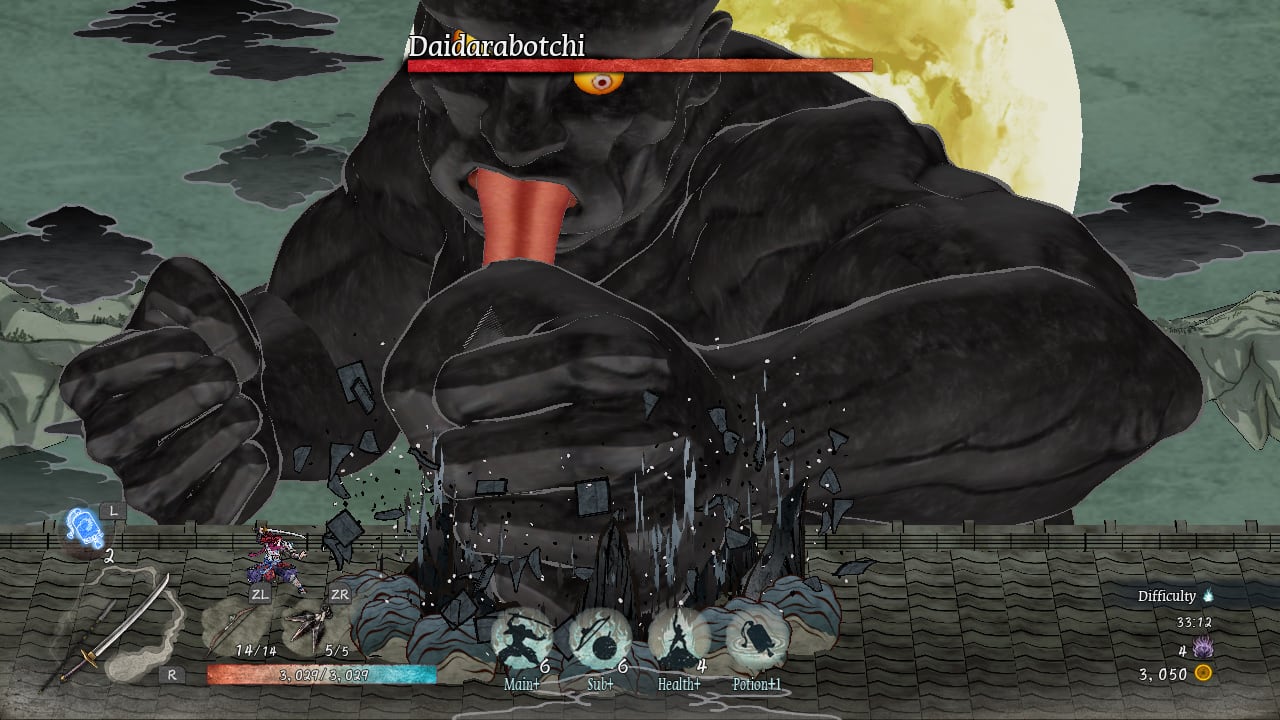 Here's Konami's latest: a revival of a 35-year-old Japan-only NES game, reimagined as a roguelite action-platformer. And gosh, does it look nice. They leaned into the Japanese nature of the brand, doing everything up in Ukiyo-e inspired visuals and packing it full of iconography from Japanese folk lore. Customize your weapons, devour souls for power-ups, and gradually unlock permanent upgrades that will help you make it through to the end. Note that there is also a Digital Deluxe Edition of the game that includes a digital artbook, selected soundtrack, and the original GetsuFumaDen (albeit untranslated) for $34.99. I haven't had a chance to try this yet, but it's giving me very good vibes.
Egglia Rebirth ($19.99)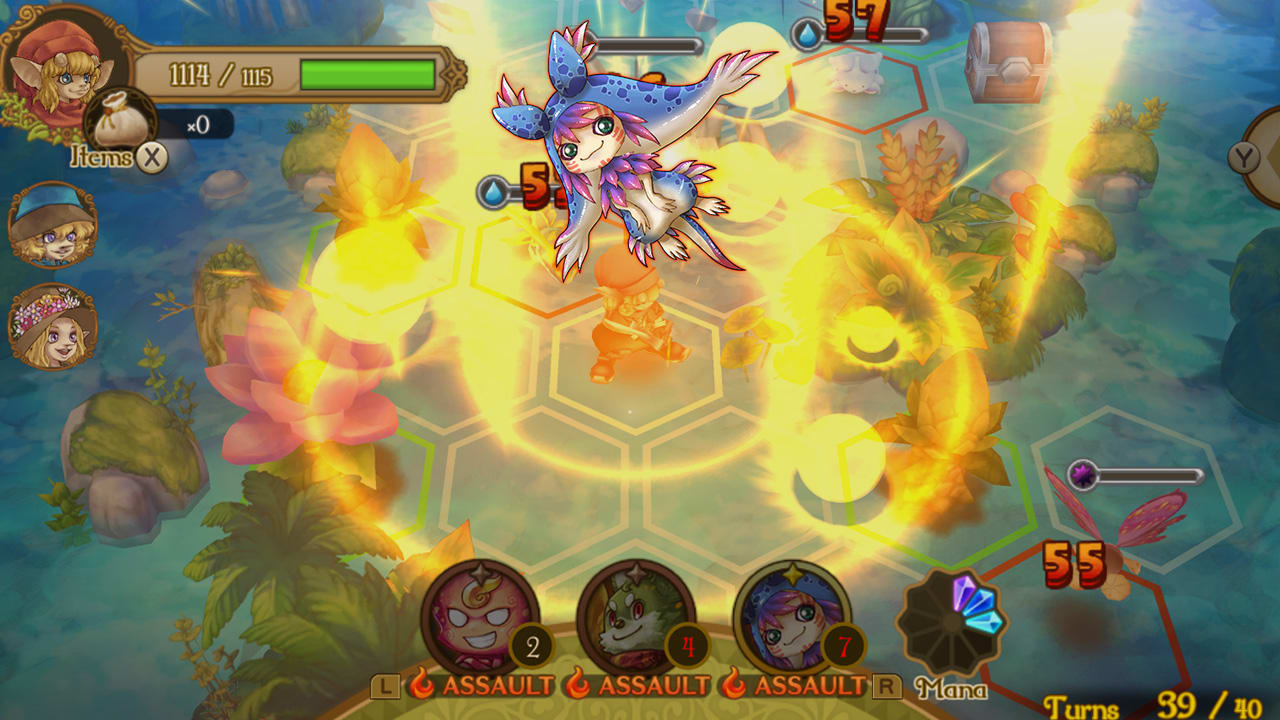 Brownies' mobile Mana-ish board game/RPG hybrid makes its way to Switch in this release. Like most games from the Mana lineage post-Secret of Mana, this game is not going to be for everyone. It's a little odd and some of its mechanics are too opaque, but there's a lot of heart to it for those willing to dig at it. So yes, don't expect a typical JRPG or really anything resembling the Mana games in any way except a vague feel. You play a board, do some turn-based combat, scoop up some new residents and materials to use to build up your town, and then head out to the next board to keep things rolling. It's quirky, but I still find it an interesting thing to poke at. Maybe you will, too.
Powerslave Exhumed ($19.99)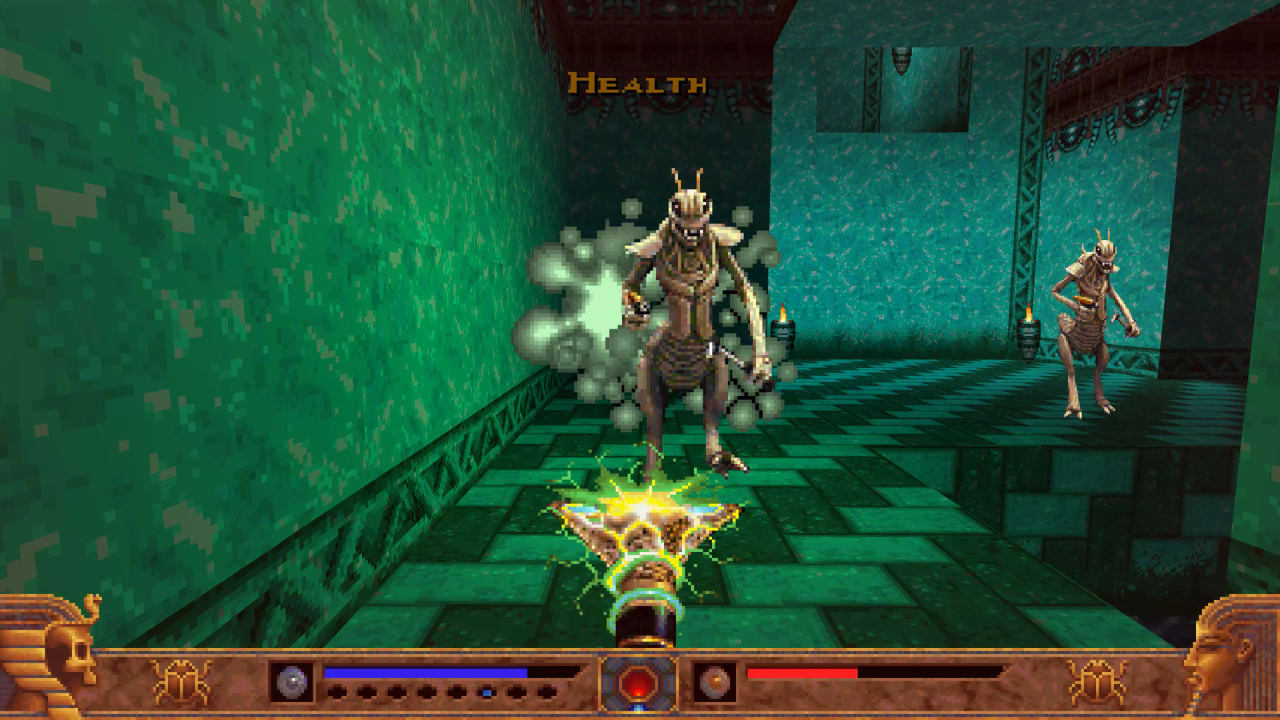 Nightdive Studios has brought back another cult classic using their KEX Engine. If you were a SEGA Saturn owner back in the day, you probably remember Powerslave/Exhumed. We were always looking for any evidence that the Saturn could outdo the PlayStation, and this game was one where the Saturn version was particularly impressive. So impressive, in fact, that its engine went on to be used in the Saturn ports of Duke Nukem 3D and Quake. This version seeks to unify the best qualities of both the Saturn and PlayStation versions, and offers more than twenty levels of vintage first-person shooting fun. But does it have Death Tank included as a bonus? Sadly, it doesn't seem so. Cool game anyway.
Valis: The Phantasm Soldier Collection ($39.99)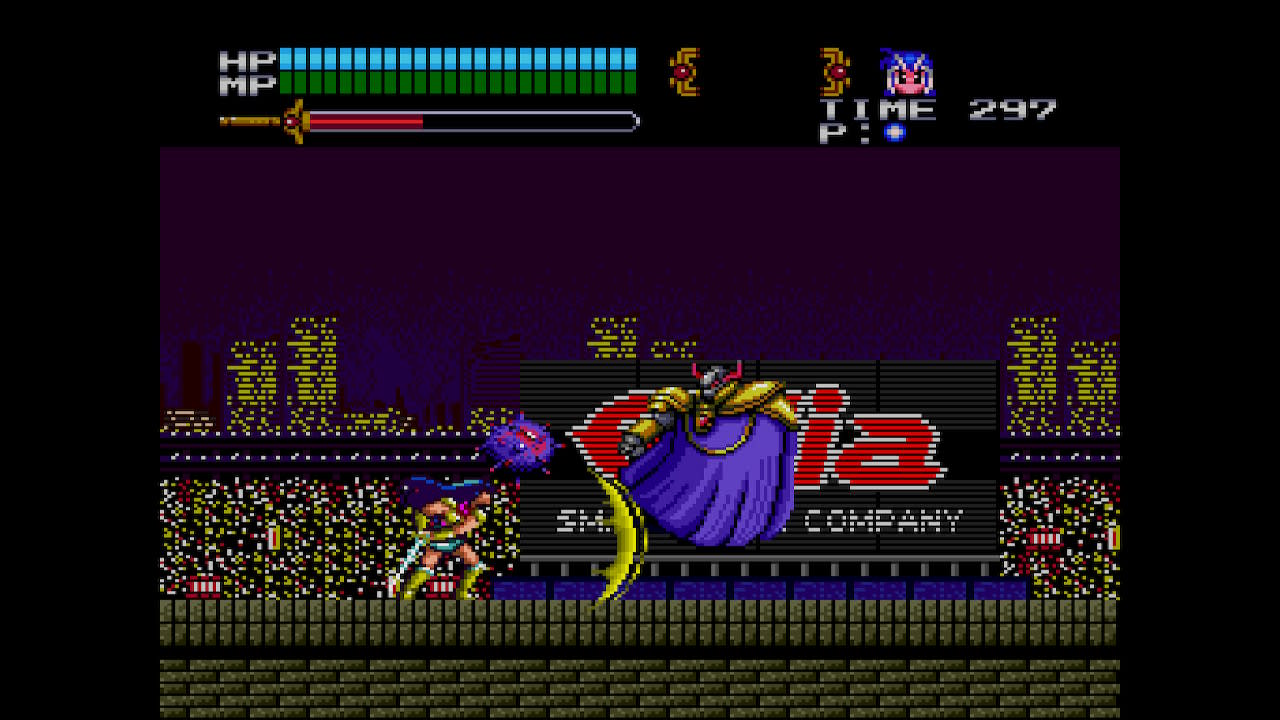 All kinds of classics making a return today, it seems. Truth be told, this one is more "classic" than classic, if you know what I mean. It includes three games from the Valis series in their Turbografx 16 forms: Valis II, Valis III, and Valis: The Phantasm Soldier. I'm listing the first game last because that was the order of release on the system and it shows. No Valis IV, due to this set focusing on Yuko's adventures. Anyway, these are somewhat rough action games where you play as a schoolgirl who uses a magic sword to transform into a warrior. All of the games have been translated and there are some basic emulation features here such as save states and rewind. Not the greatest of games but certainly evocative of a particular era, one that some of you may enjoy revisiting.
Sword of Elpisia ($14.99)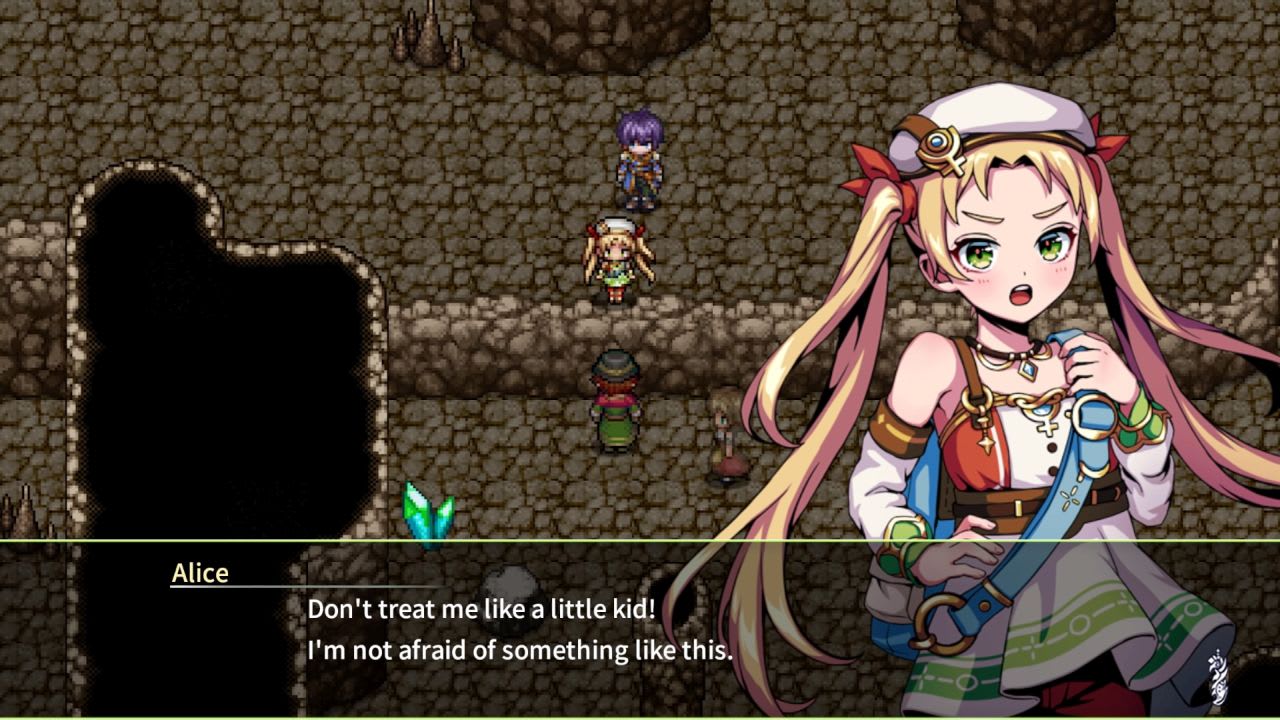 Speak of the devil, here's another offering from KEMCO and EXE-Create. Sword of Elpisia (stop snickering in the back row) is a JRPG about a hero who wields a magic sword that is actually a transformed girl so that they can rescue her friends. Will things escalate? Yes, they will. You surely know more or less what you're getting with these by now, so do as you must.
Dino Galaxy Tennis ($9.99)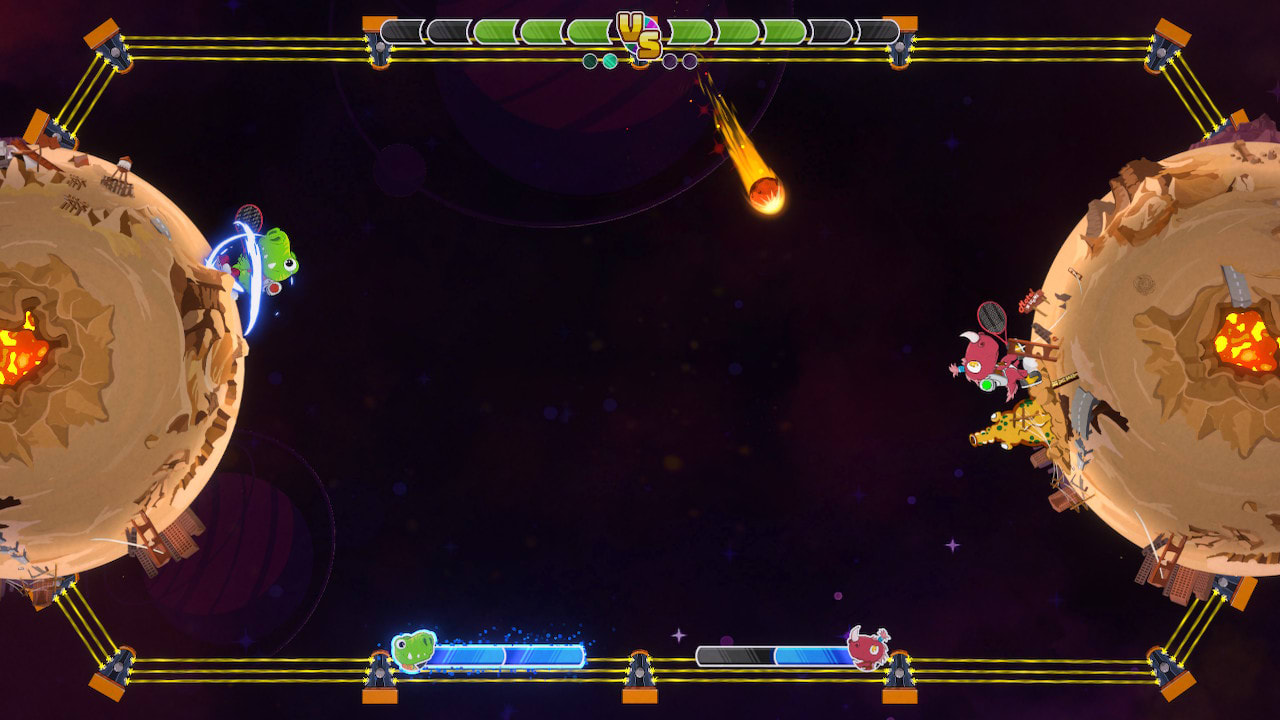 All tennis video games owe some sort of debt to Pong, and this one is no different. Take control of a cartoon dinosaur in a tennis match with another cartoon dinosaur. Fire the shots back to avoid having your planet damaged. Up to four players can join in via local multiplayer, and there are a variety of modes to enjoy. There are some power-ups to spice things up, and the cute presentation certainly helps it stand out.
KungFu Kickball ($19.99)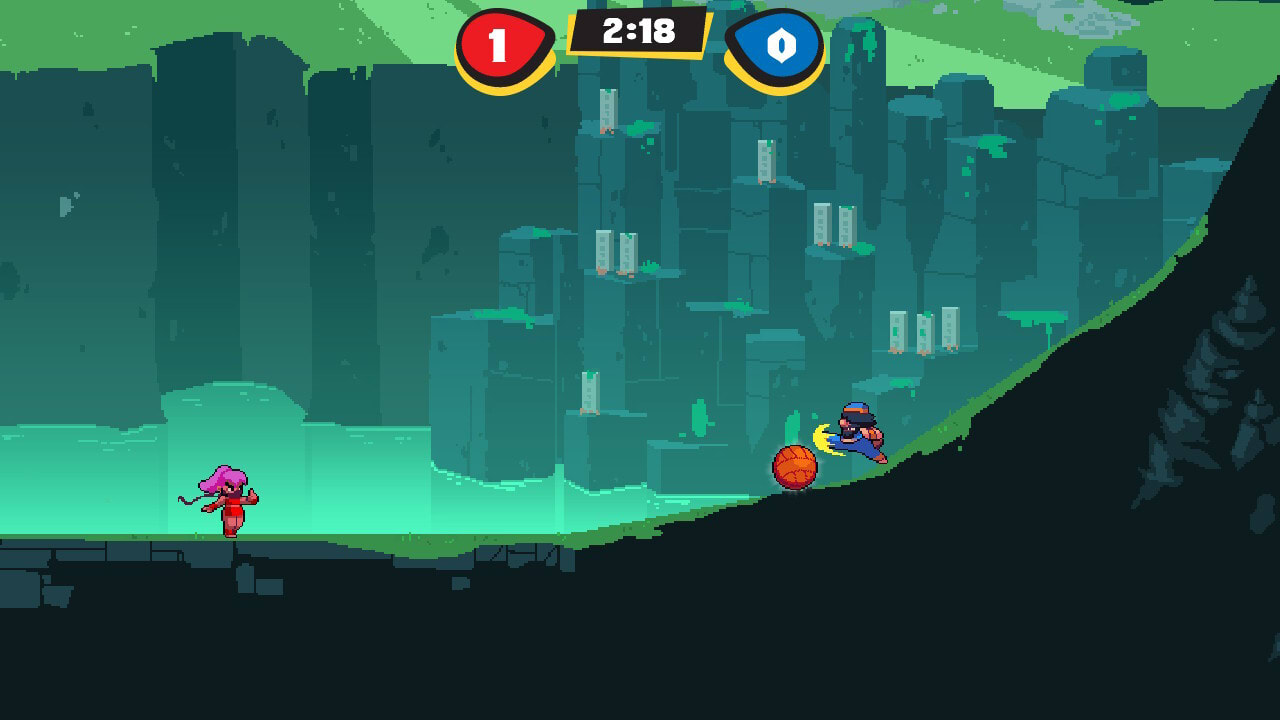 Soccer plus kung-fu is a combination I've seen more than once, and that's weird when you think about it. This game promises its own take on the idea, and allows for up to four players via local or online multiplayer. Choose your favorite character and head out to a variety of locations where your goal is to kick the ball into the opponent's bell by whatever means necessary. There's a single-player championship mode included, but this one is really meant to be played with others. I wouldn't recommend it if you aren't into multiplayer, but if you are? This is decent.
Nape Retroverse Collection ($6.99)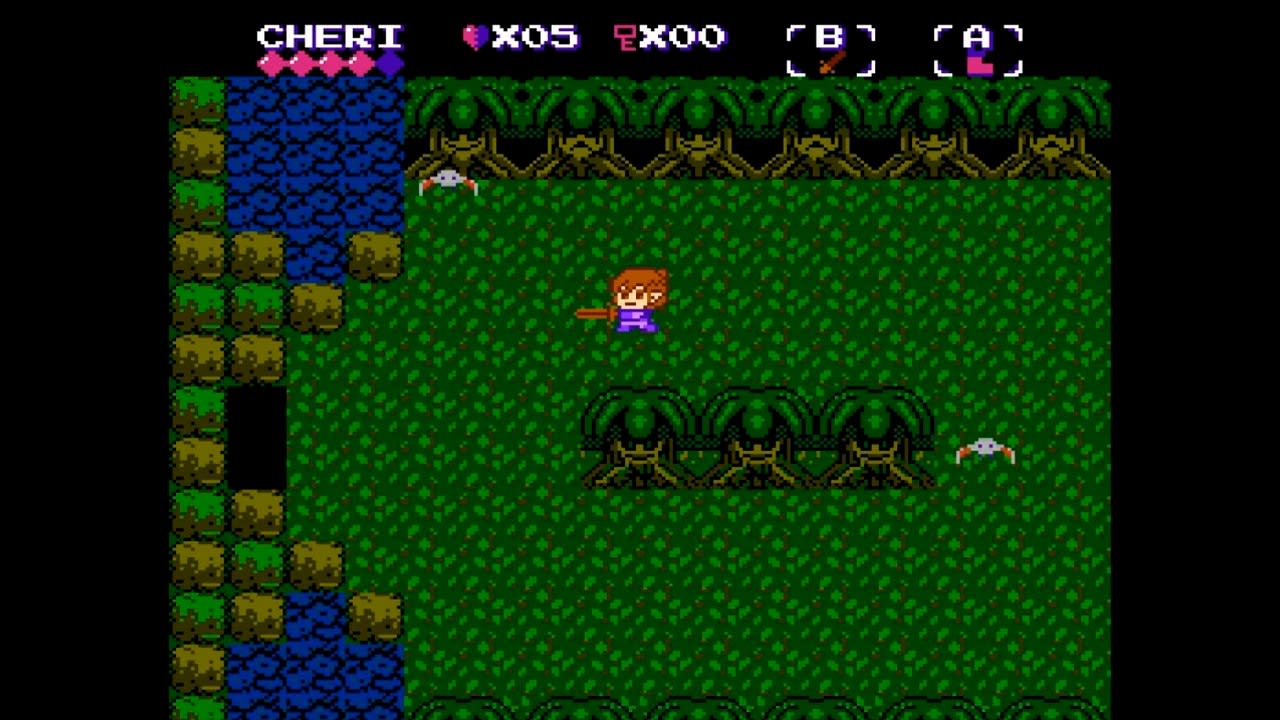 This is a collection of four of Nape Games' titles. As you can probably guess from the price, these are some of the simpler games from the developer. Uchusen and Uchusen 2 are very basic side-scrolling shoot-em-ups. Ploid is already available on the Switch in other forms, and it's an action-platformer. Reknum Souls Adventure is a top-down action-adventure game, and the only one of this lot I haven't played. I'm not the hugest fan of the titles I have played in this collection, but it's hard to argue with the value for such a reasonable price. If you want to dip your toe into the indie NES waters, you could do it a lot more painfully than by buying this.
Castle Morihisa ($14.99)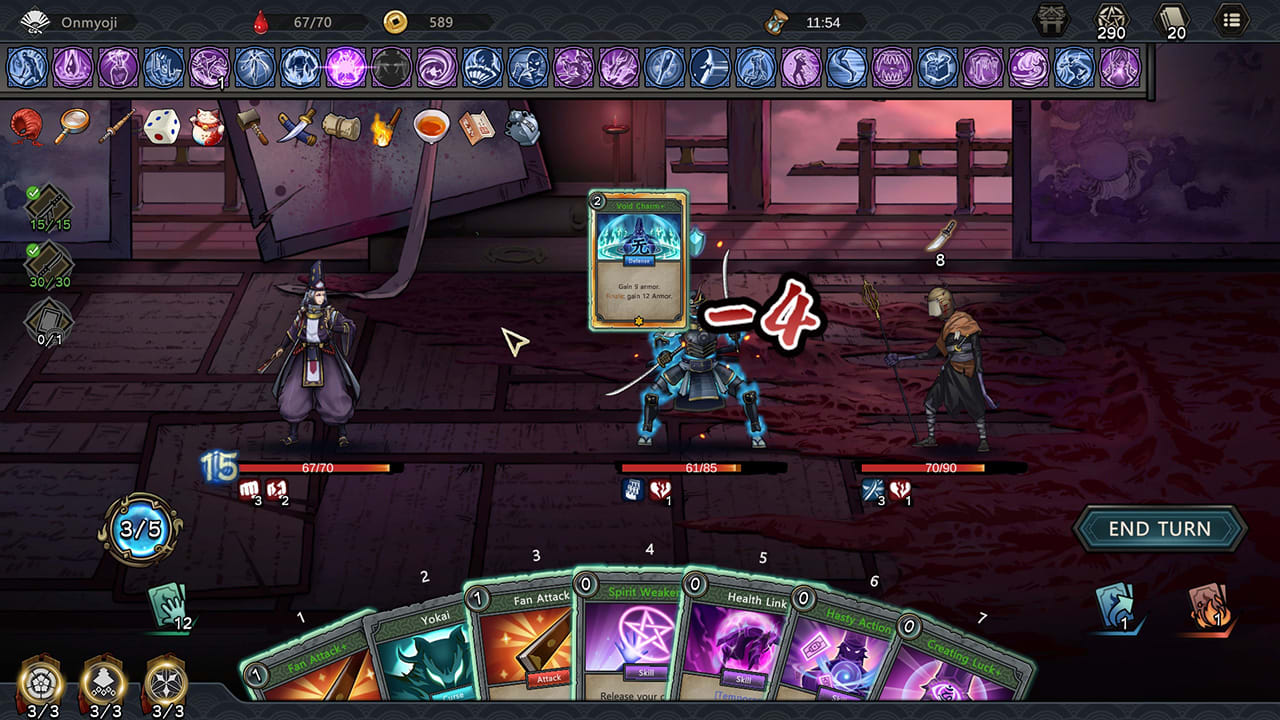 Been a hot minute since we had one of these roguelike deckbuilding games release on the Switch. This one has a feudal Japanese feel to it but otherwise will probably be very familiar to fans of things like Slay the Spire or Darkest Dungeon. The bulk of the reviews and feedback I've looked at deem this one to be fine, if not anything terribly special.
Death Park ($6.99)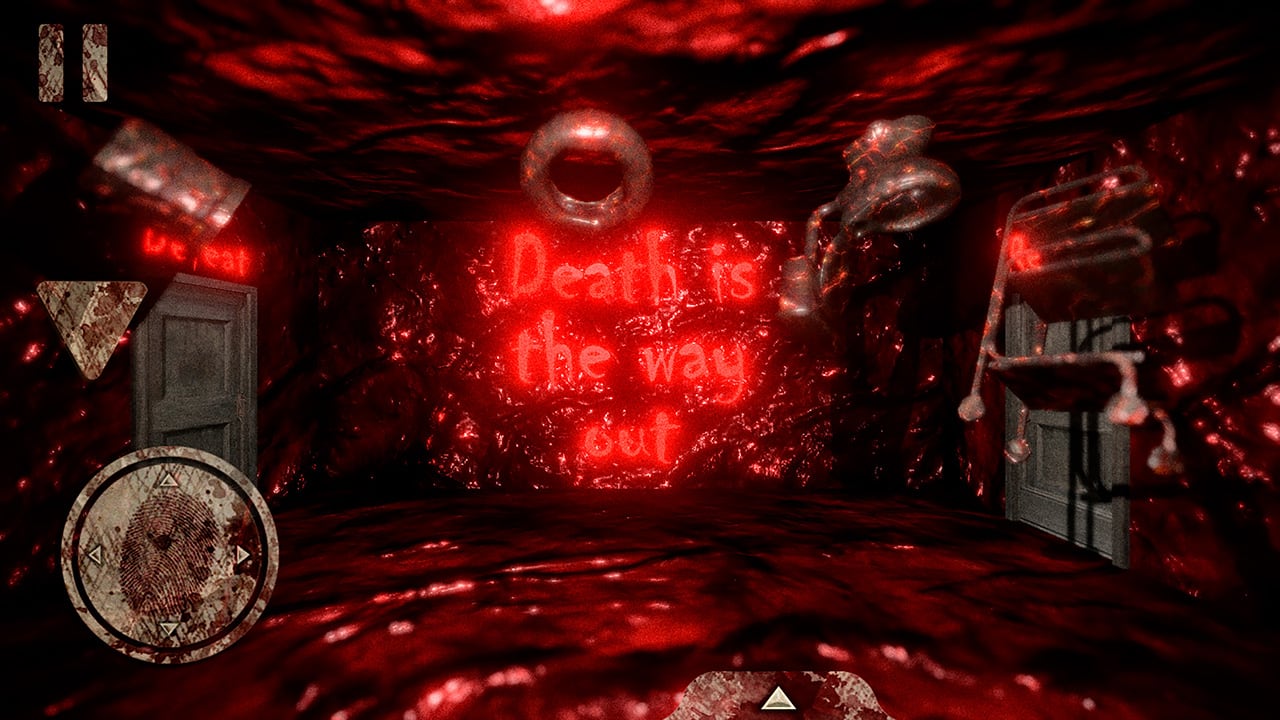 Another horror game where you're wandering around a spooky locale, this time a haunted amusement park. You're being stalked by a Killer Clown, just in case you need something to push you forward. There are multiple endings to discover based on what you do. Not my cup of mud, but it might be yours.
Kittens and Yarn ($2.99)
Oh, this is cute. So the idea here is that you have a bunch of tiles with colored bits of yarn that the kittens are tugging on. You need to swap the tiles to untangle the yarn bits so the kitties can have a lovely time. Pretty chill overall, though the difficulty steps up as the levels go by. Not too different from the usual pipe puzzle affair, but the low price and charming wrapper might make it appealing to puzzle fans.
Blipz ($9.99)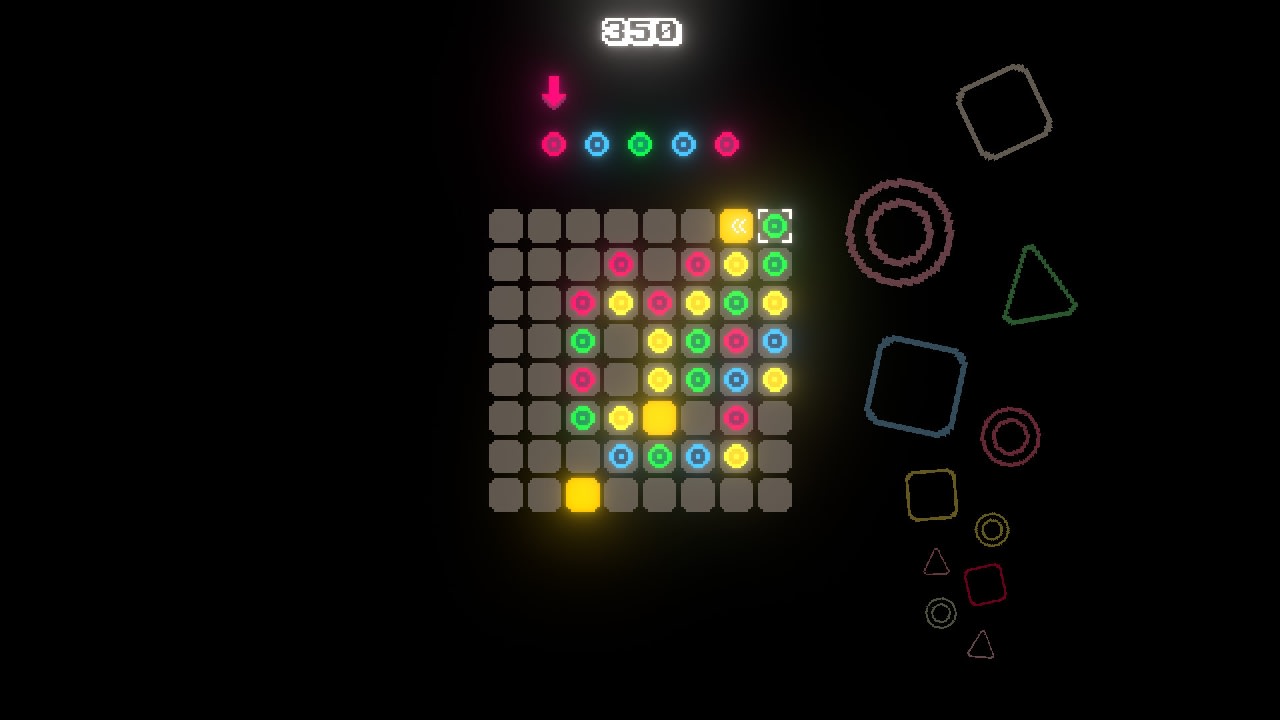 Gosh, I really wish puzzle game developers would either explain the rules of their games in the eShop description or provide a video. I found a video on the Steam page, but I really shouldn't have to dig around like that. Anyway, you have to group together four or more pieces of the same color without boxing yourself in. You can only place the next piece in an adjacent cell, and you can't control the order the pieces appear in. When you make a match, the pieces will be removed. Keep up a good pace to get a higher score. There are multiple modes on offer here. Looks like a blast, but I'll have to try it myself to be sure.
Cellular Harvest ($7.99)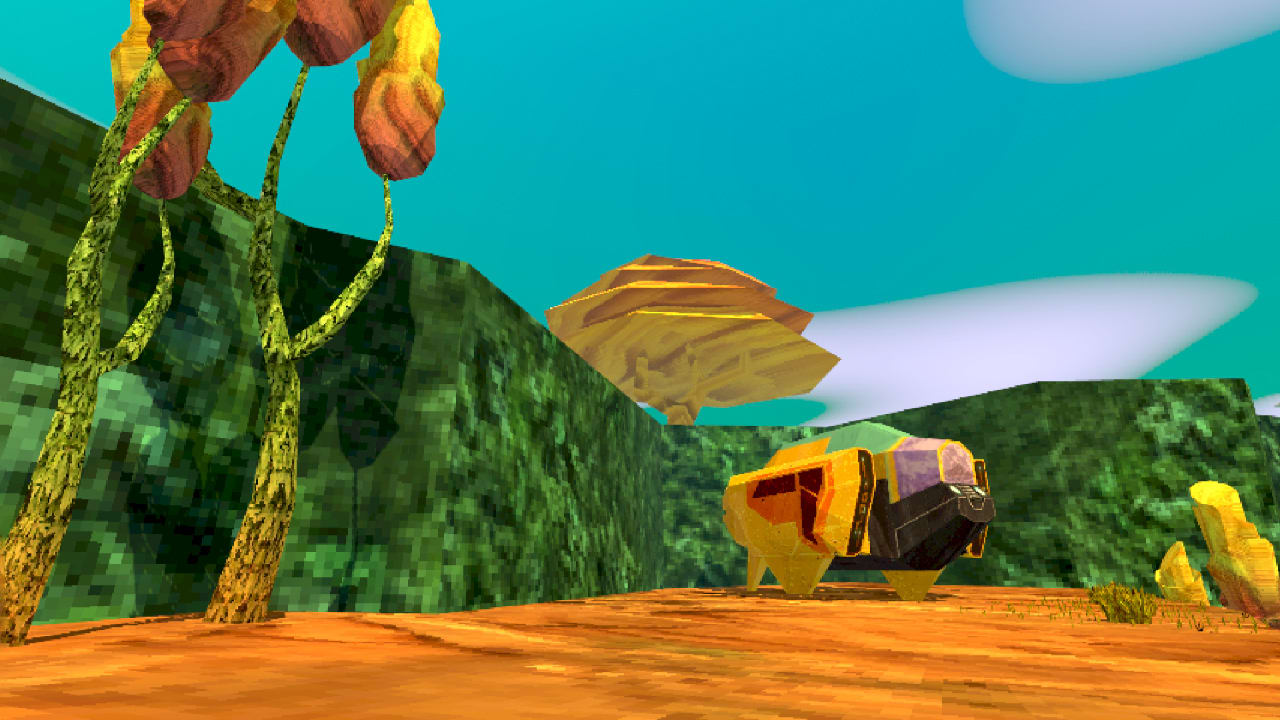 In this odd little title you play as an Auditor. Your job is to visit a strange alien world and evaluate the life forms living there to see how suitable they are to make toothpaste from. Use your camera to catalog creatures and determine how much value they have for the corporation you represent. Uh oh, friends! I suspect this game has… a message! It also has a very nifty art style. Low poly is my jam.
Derpy Conga ($16.99)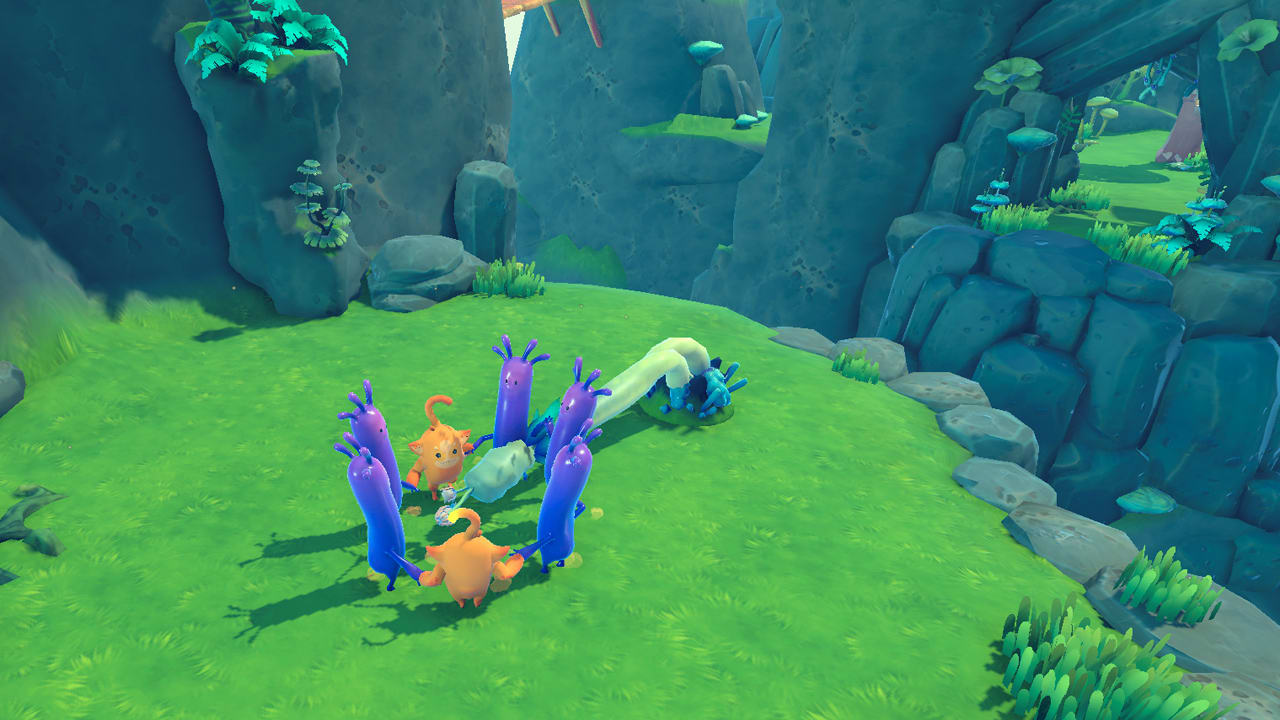 Hm, that's a title alright. This is a physics-based puzzle-platformer for one or two players via local multiplayer. The trick here is that you aren't just controlling one character but rather a whole group at once, which makes navigation somewhat challenging. The more characters you find and add to your group the more awkward everything gets, but you'll need those friends to solve the puzzles along the way.
Perpetuum Mobile ($3.99)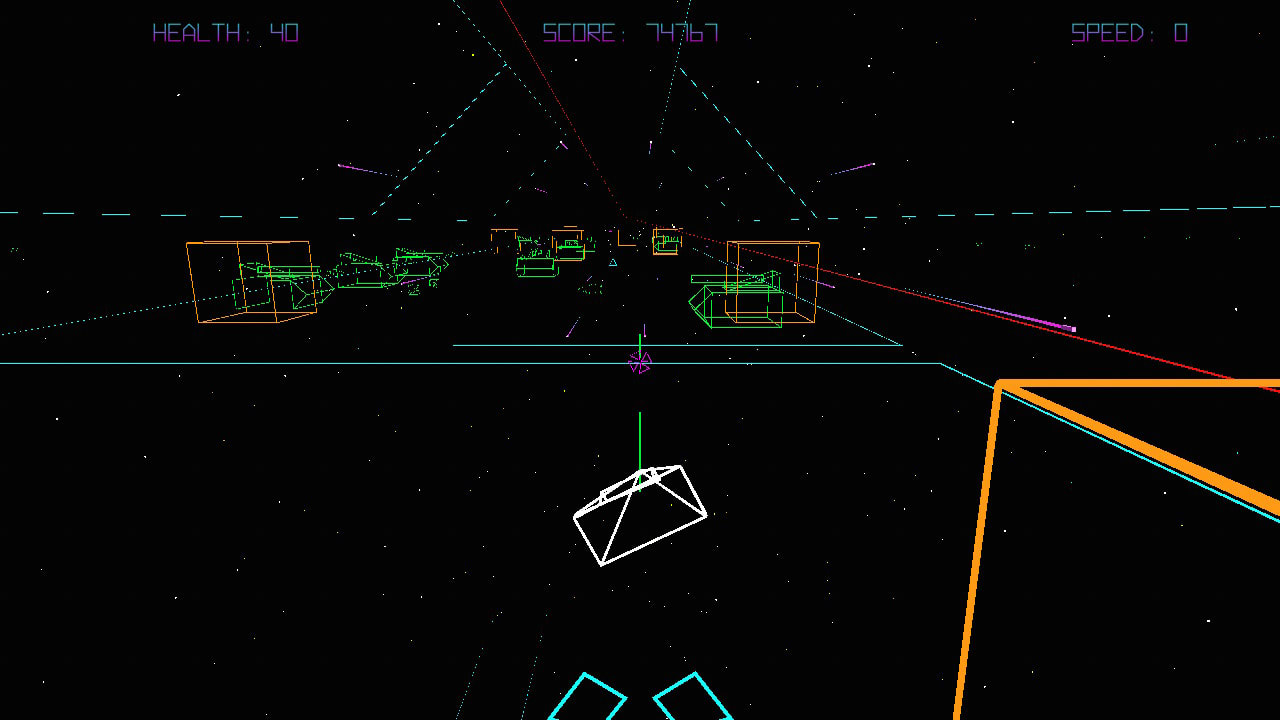 A rather simple game where you're flying a ship through vector-style worlds. It's endless and the levels are procedurally generated, so you just have to see how far you can go in order to rack up the highest score.
About an Elf ($11.99)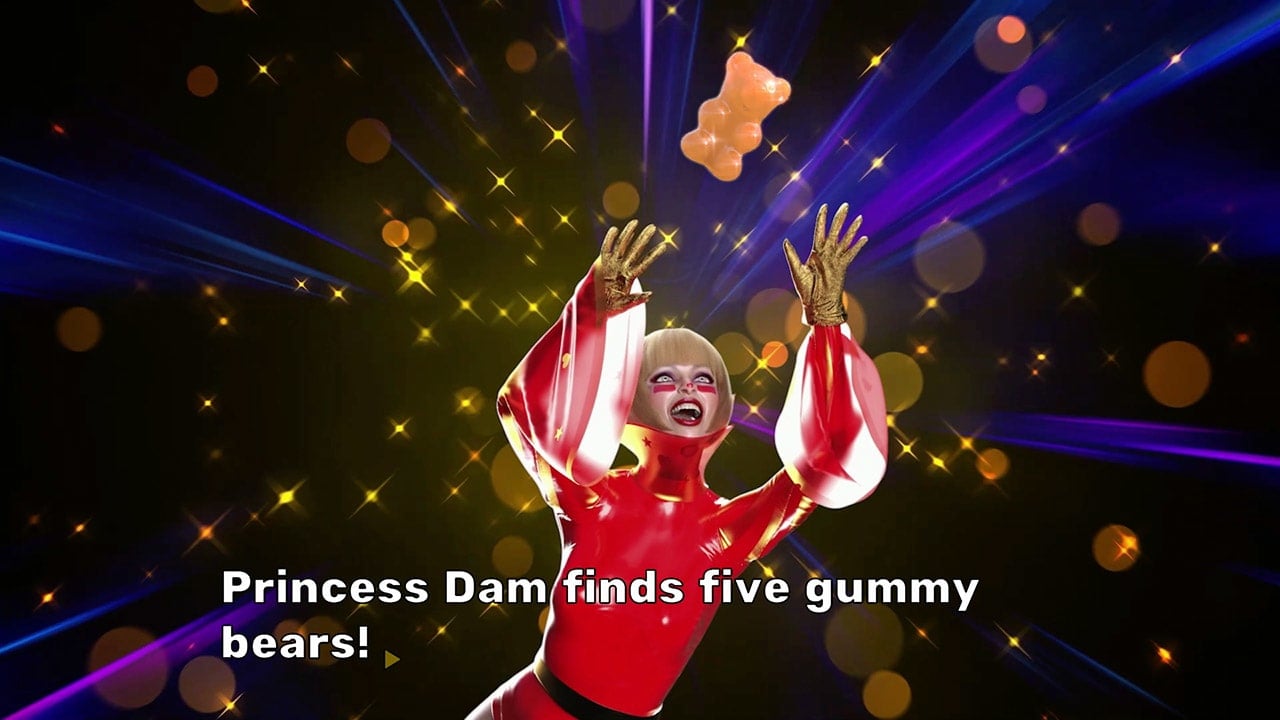 They say a picture is worth a thousand words, and you know what? Yeah. This is a super-weird visual novel game with some unusual battles sprinkled in. The magical princess of all elves Dam and her faithful pal Roland the BraveCat seek to defeat the King of Terrors and his monsters. It's… I don't know. It's bizarre for the sake of being bizarre, and it will likely repel and attract people in equal measures. Do what you will.
Welcome to Elk ($14.99)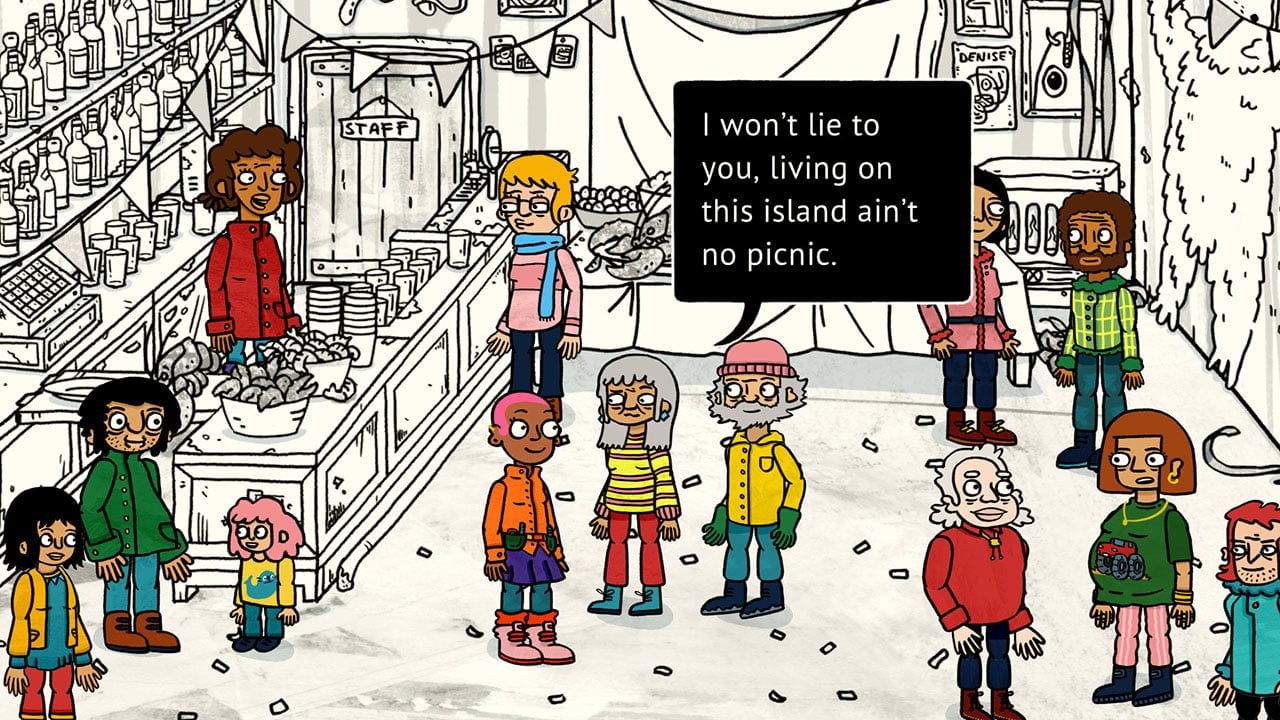 Mmm, I like this one. It's an adventure game set on a island where seemingly everyone has a story to tell. Some of them are happy, some are sad, some are just plain weird. As you discover these tales, you'll engage in a variety of minigames to help break things up. And here's the thing about all of these stories: they're real. Now, perhaps they have been exaggerated by the storytellers here and there, but they all do indeed come from a real person's recollection. Knowing that really adds some punch to the affair. I can't say I've played anything else quite like this, and those who enjoy hearing interesting yarns will want to check it out.
Ocean's Heart ($14.99)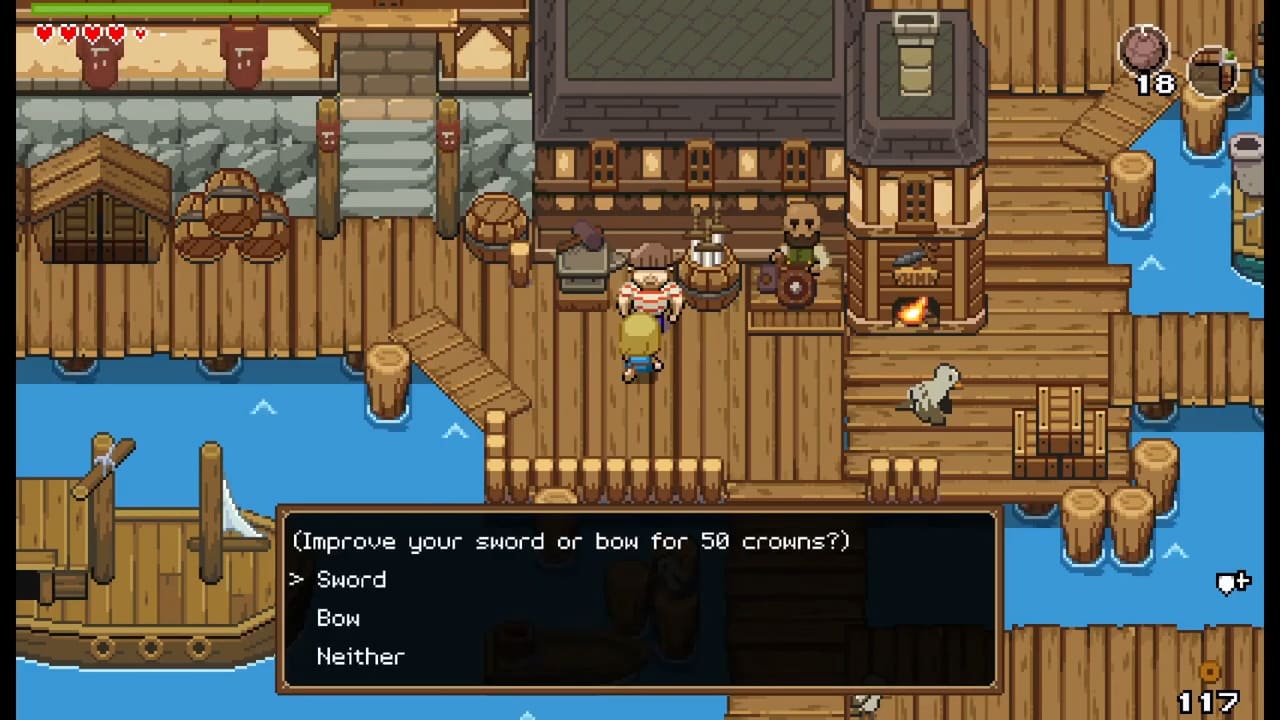 Ocean's Heart isn't shy about what game it mainly pays homage to, but I'll be darned if it isn't a rather good little action-adventure all on its own. It has a nice pixel-art look and on the whole reminds me a lot of the likes of Blossom Tales. It probably plays things a little too closely to Zelda for its own good, but Tilia's quest is quite enjoyable if you're on the hunt for a bit of top-down adventuring in the classic style.
Inua – A Story in Ice and Time ($14.99)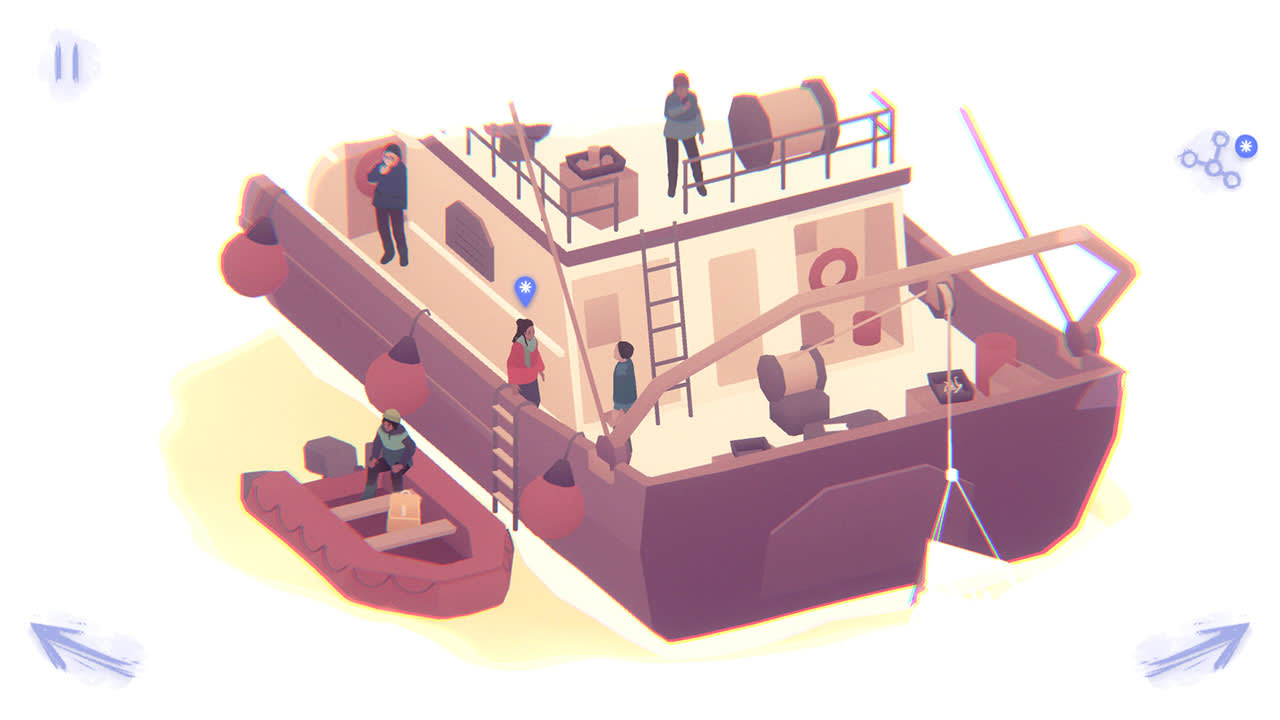 Jared already did a little preview of this one last month when the release date was announced, and suffice it to say it's a promising-looking adventure game. It follows three different playable characters who are exploring the Canadian Arctic in three different time periods. You'll need to jump between them as you progress through the story, instilling ideas in each of them to affect their behavior and shape the course of history. I haven't had a chance to play this yet, but I'm quite interested.
Pajama Sam: No Need to Hide When It's Dark Outside ($14.99)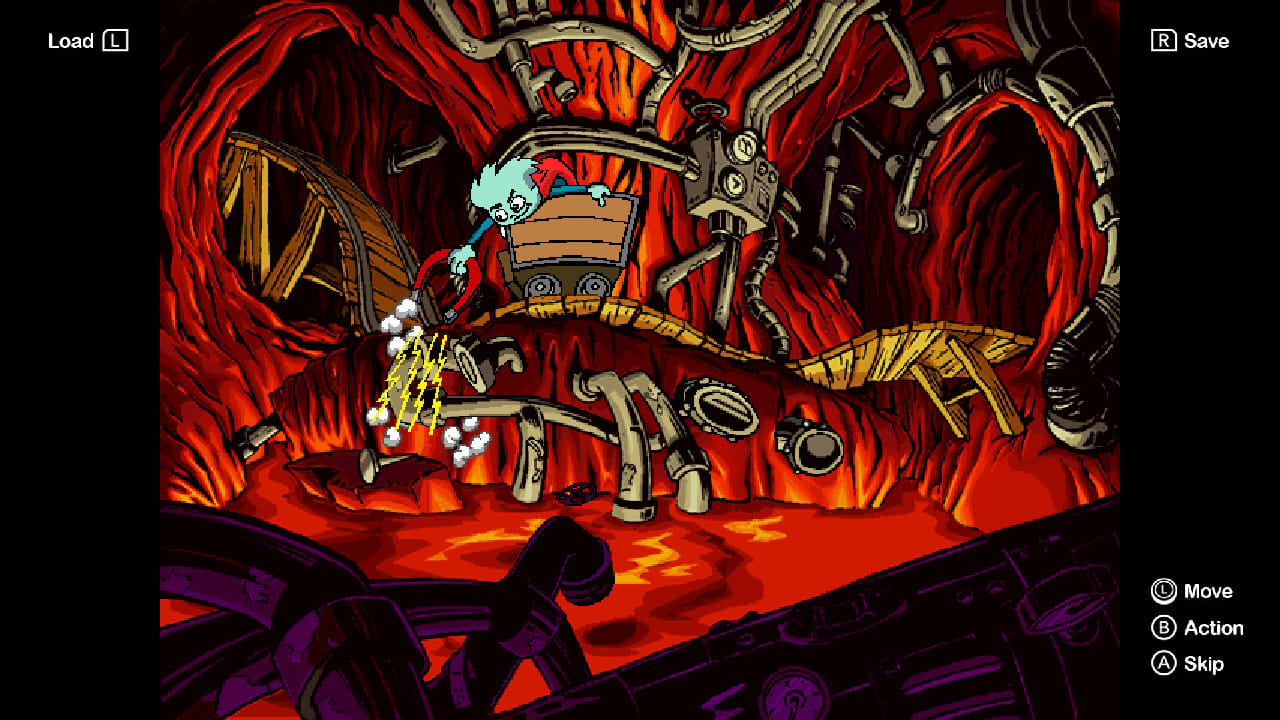 Pajama Sam 2: Thunder & Lightning Aren't So Frightening ($14.99)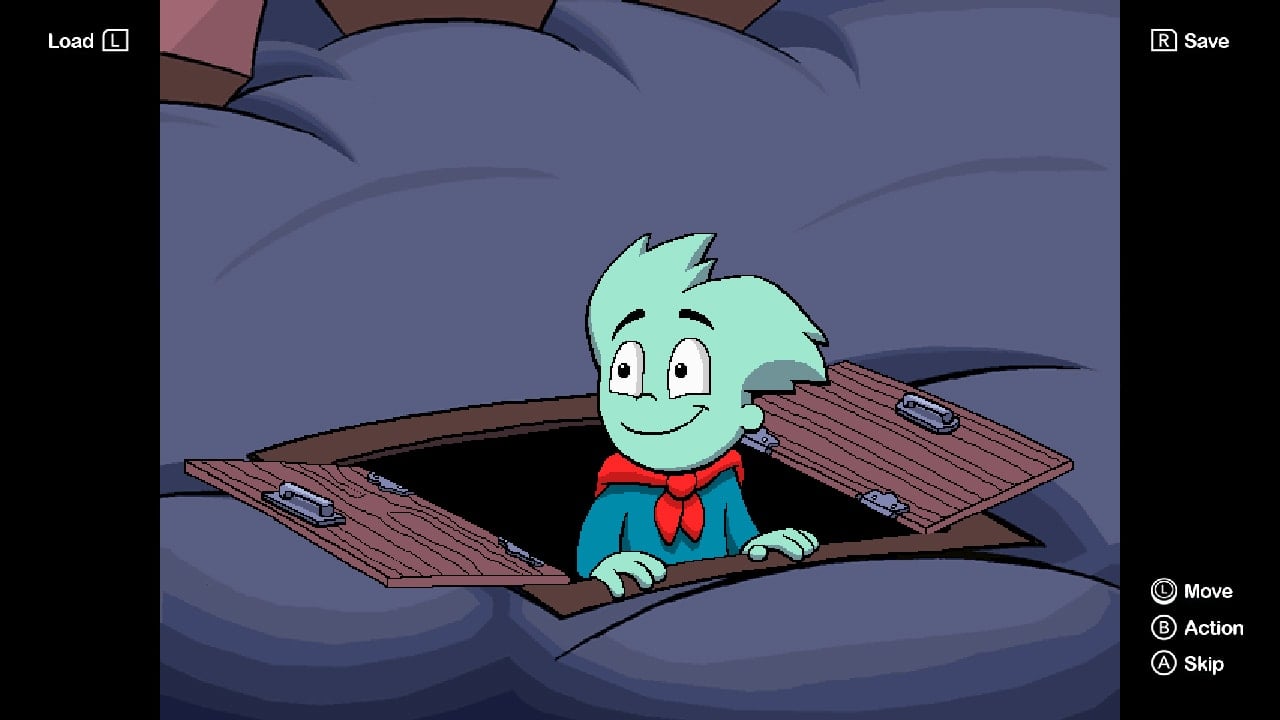 Putt-Putt Saves the Zoo ($14.99)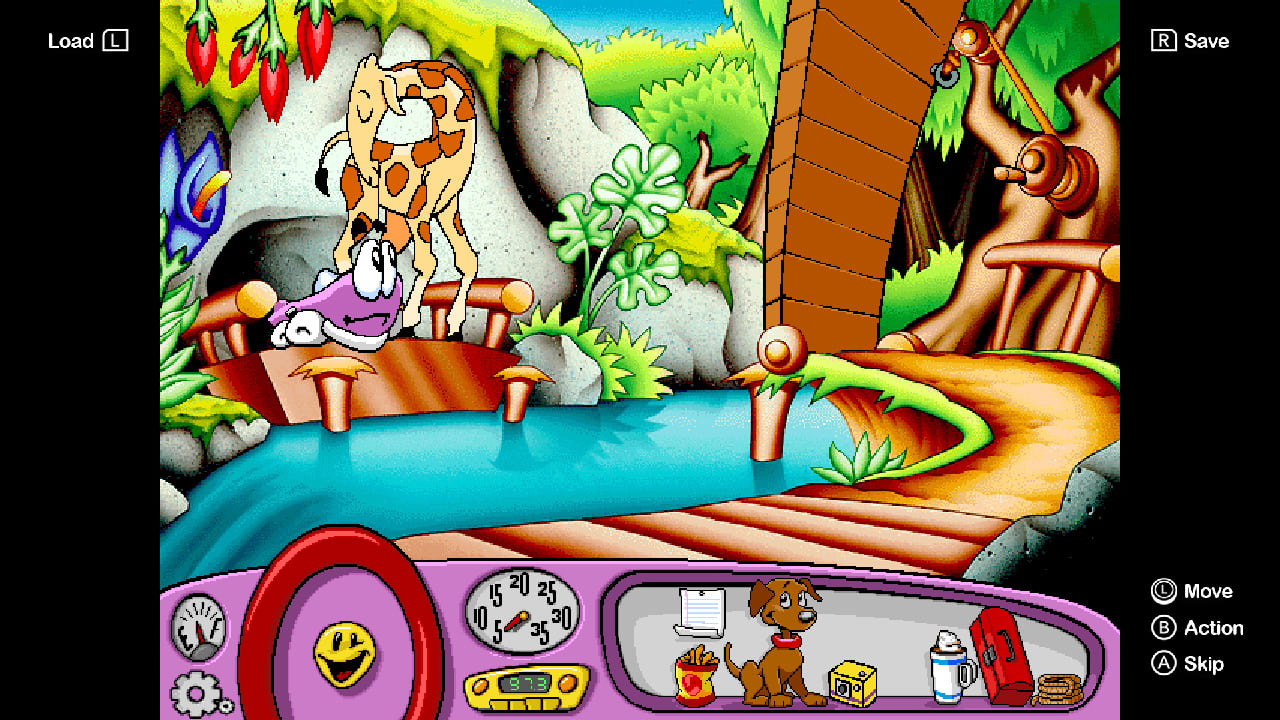 Spy Fox in "Dry Cereal" ($14.99)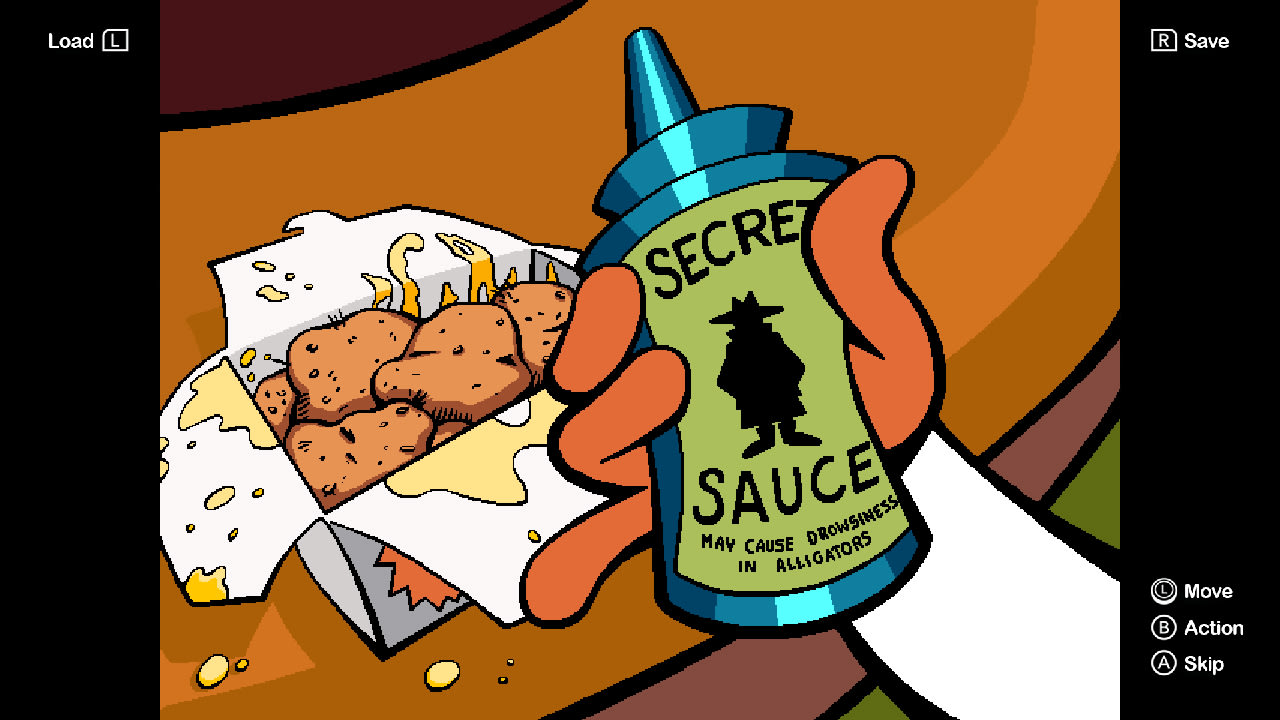 Here are a bunch of Humongous Entertainment's kid-friendly point-and-click adventure classics. There's plenty of information about these out there, so for the sake of brevity I'm grouping them all together. The first two Pajama Sam games, another Putt-Putt adventure, and the rather amusing first Spy Fox game are included in the lot. I expect we'll be seeing more of these provided they keep going over well, and there are a lot of them. They're great for kids or nostalgic adults, but anyone over a certain age without happy childhood memories of them will probably find them a bit too simple.
3 in 1 – Logical Bundle ($7.99)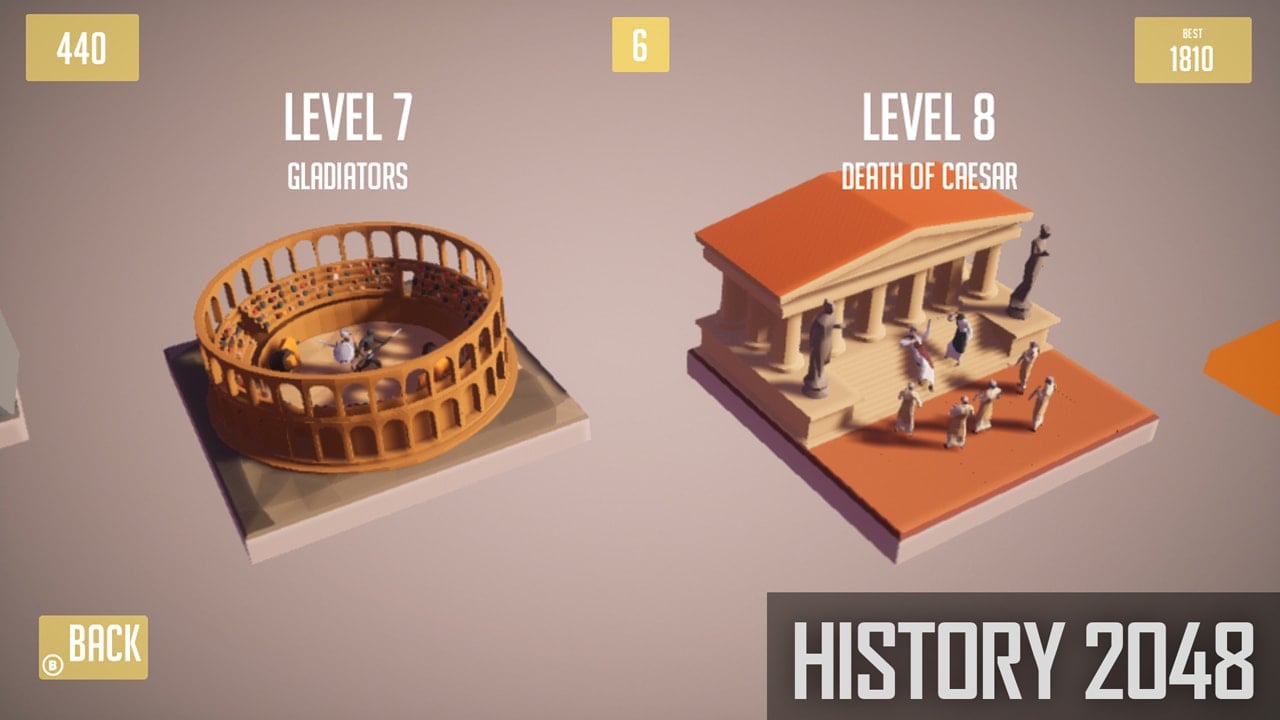 This is a bundle that includes History 2048, Miniature – The Story Puzzle, and Just Black Jack. These games often go on sale so it's very possible to get them cheaper than this, but I suspect this bundle will also be frequently discounted.
Sales
(North American eShop, US Prices)
There's a rumbling on the horizon, friends. A huge sale is incoming, and while it hasn't arrived as I am writing this, it may well have by the time you read this. We'll cover it as best as we can tomorrow. For today, enjoy this fine selection of discounts. There are some okay games in there, though nothing I feel very strongly about. Ditto for the expiring sales. Look, I just summarized more than thirty games, I feel it's okay to leave this task in your hands.
Select New Games on Sale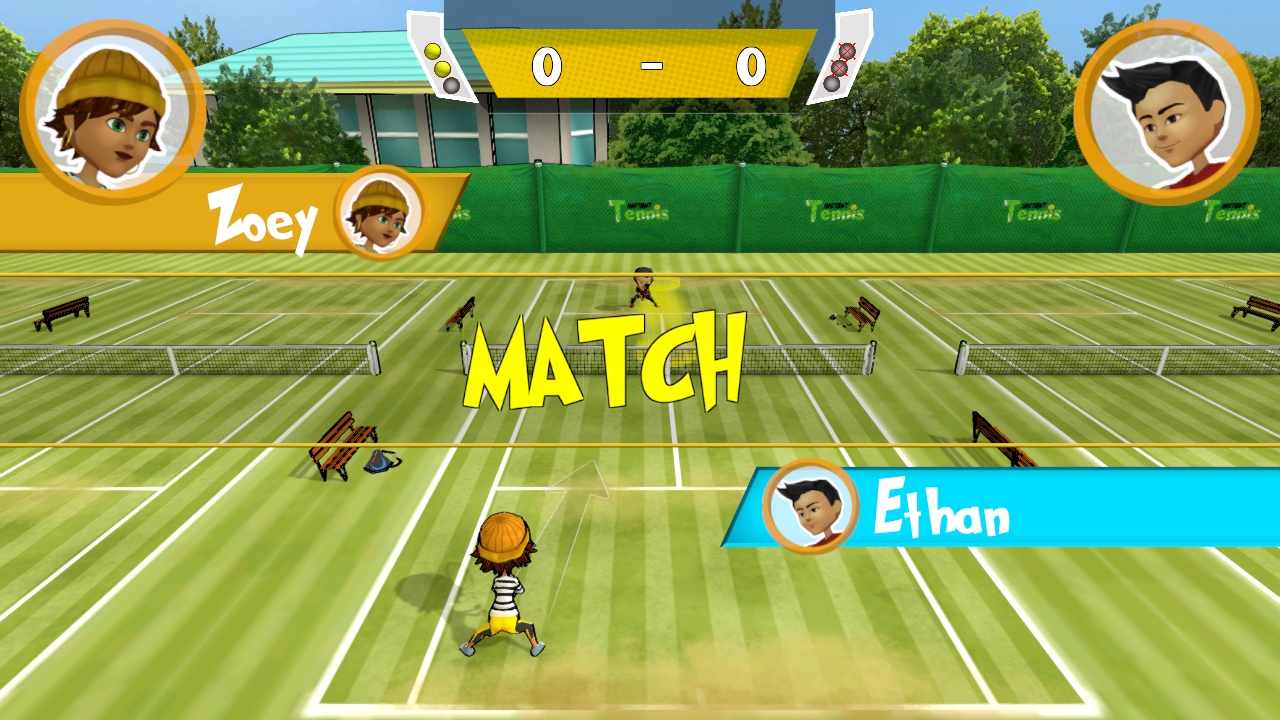 Instant Tennis ($2.48 from $9.95 until 2/16)
RazerWire: Nanowars ($1.99 from $9.99 until 2/16)
Street Cleaner: The Video Game ($10.50 from $15.00 until 2/16)
Urban Flow ($1.99 from $14.99 until 2/16)
Dragon Audit ($4.99 from $9.99 until 2/18)
Asterix & Obelix Slap Them All! ($23.99 from $29.99 until 2/23)
Cybxus Hearts ($1.99 from $4.99 until 3/2)
ReactorX ($1.99 from $4.99 until 3/2)
Snake vs Snake ($2.79 from $3.99 until 3/2)
Super Jumpy Ball ($3.49 from $4.99 until 3/2)
Total Arcade Racing ($6.99 from $9.99 until 3/2)
Liberated ($7.99 from $19.99 until 3/2)
Warhammer 40k Mechanicus ($13.99 from $39.99 until 3/2)
Dark Quest 2 ($5.49 from $10.99 until 3/2)
Story of a Gladiator ($5.49 from $10.99 until 3/2)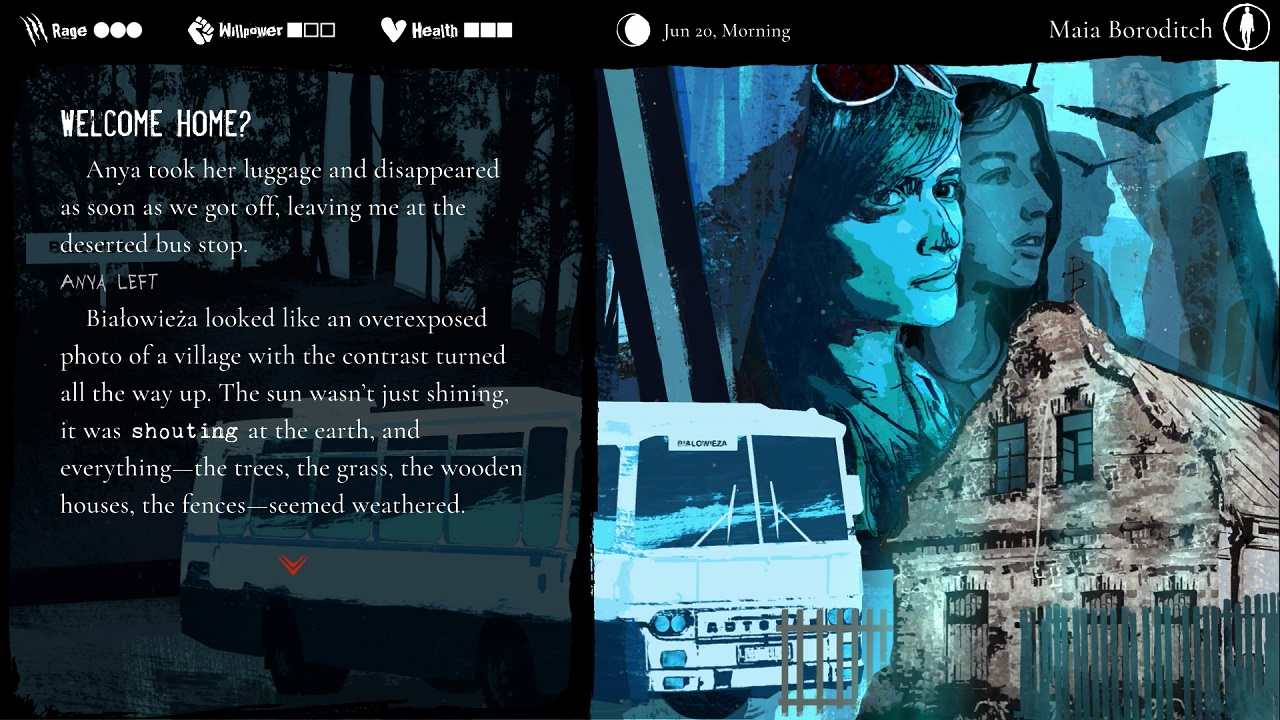 Werewolf: The Apocalypse HotF ($7.49 from $14.99 until 3/2)
Project Highrise: AE ($7.99 from $39.99 until 3/2)
My Riding Stables: Life w/Horses ($8.99 from $29.99 until 3/2)
Outbreak ($6.49 from $12.99 until 3/2)
Outbreak Lost Hope ($6.49 from $12.99 until 3/2)
Outbreak The Nightmare Chronicles ($6.49 from $12.99 until 3/2)
Outbreak: Epidemic ($7.49 from $14.99 until 3/2)
Outbreak: The New Nightmare ($6.49 from $12.99 until 3/2)
Outbreak: Endless Nightmares ($9.99 from $19.99 until 3/2)
Spiral Splatter ($1.99 from $4.99 until 3/2)
Energy Cycle Edge ($1.99 from $4.99 until 3/2)
Where Are My Friends? ($2.39 from $5.99 until 3/2)
Alteric ($1.99 from $4.99 until 3/2)
Save the Ninja Clan ($1.99 from $4.99 until 3/2)
NecroWorm ($1.99 from $4.99 until 3/2)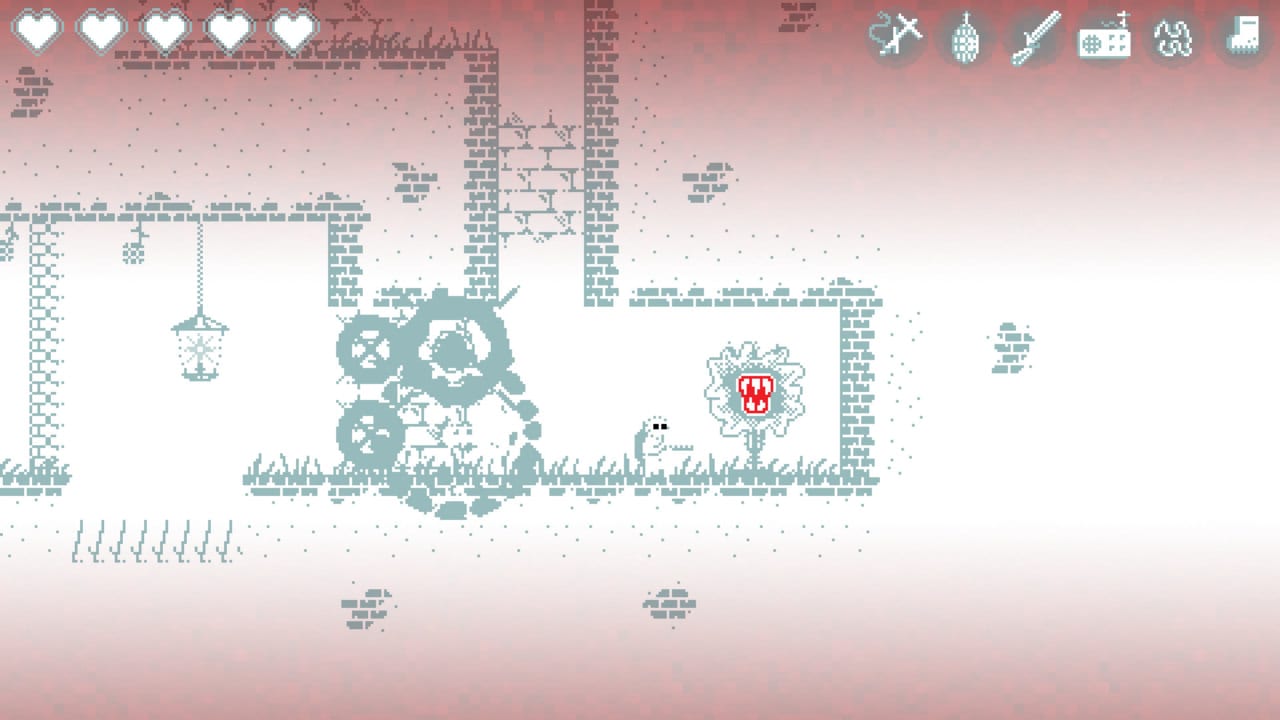 Cold Silence ($3.29 from $4.99 until 3/2)
Shiro ($3.19 from $4.99 until 3/2)
My Maite ($1.99 from $4.99 until 3/2)
Smart Moves ($1.99 from $5.99 until 3/2)
The Explorer of Night ($1.99 from $4.99 until 3/2)
Bullet Beat ($2.00 from $4.99 until 3/2)
Nyakamon Adventures ($1.99 from $4.99 until 3/2)
Void Source ($1.99 from $5.99 until 3/2)
Nexoria: Dungeon Rogue Heroes ($1.99 from $4.99 until 3/2)
Dark Grim Mariupolis ($1.99 from $4.99 until 3/2)
Ministry of Broadcast ($4.99 from $14.99 until 3/2)
Draw a Stickman: EPIC 2 ($1.99 from $6.99 until 3/2)
Inspector Waffles ($6.99 from $13.99 until 3/2)
Sales Ending Tomorrow, Friday, February 11th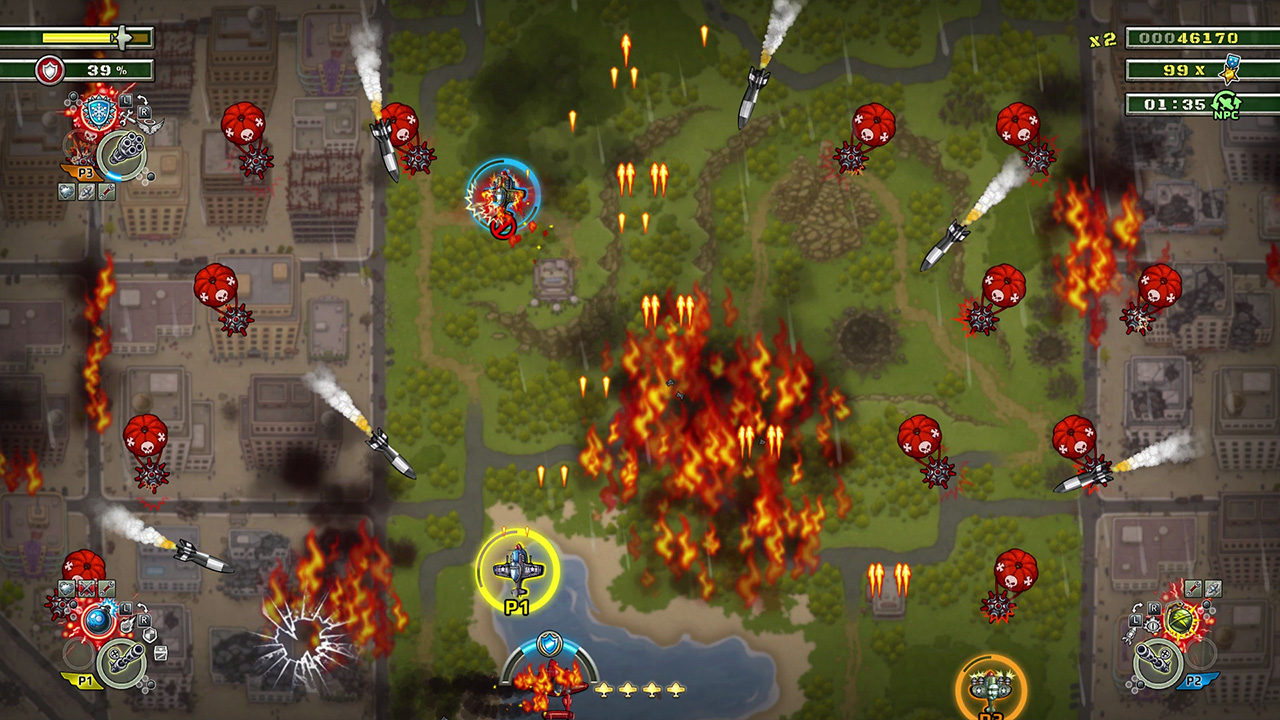 Aces of the Luftwaffe Squadron ($7.49 from $14.99 until 2/11)
Akane ($1.99 from $4.99 until 2/11)
Art Sqool Deluxe ($1.99 from $13.99 until 2/11)
Beautiful Desolation ($4.99 from $19.99 until 2/11)
Between Time: Escape Room ($1.99 from $9.99 until 2/11)
Bombing Busters ($3.49 from $6.99 until 2/11)
Brawl Chess ($1.99 from $9.99 until 2/11)
Buissons ($4.99 from $7.99 until 2/11)
City Bus Driving Simulator ($4.79 from $11.99 until 2/11)
Clouds & Sheep 2 ($1.99 from $9.99 until 2/11)
Coast Guard: Beach Rescue Team ($4.79 from $11.99 until 2/11)
Colors and Numbers ($3.59 from $3.99 until 2/11)
Cue Sports ($4.99 from $5.99 until 2/11)
Dark Fantasy: Jigsaw Puzzle ($2.49 from $4.99 until 2/11)
Dark Fantasy: Jigsaw Puzzle 2 ($2.49 from $4.99 until 2/11)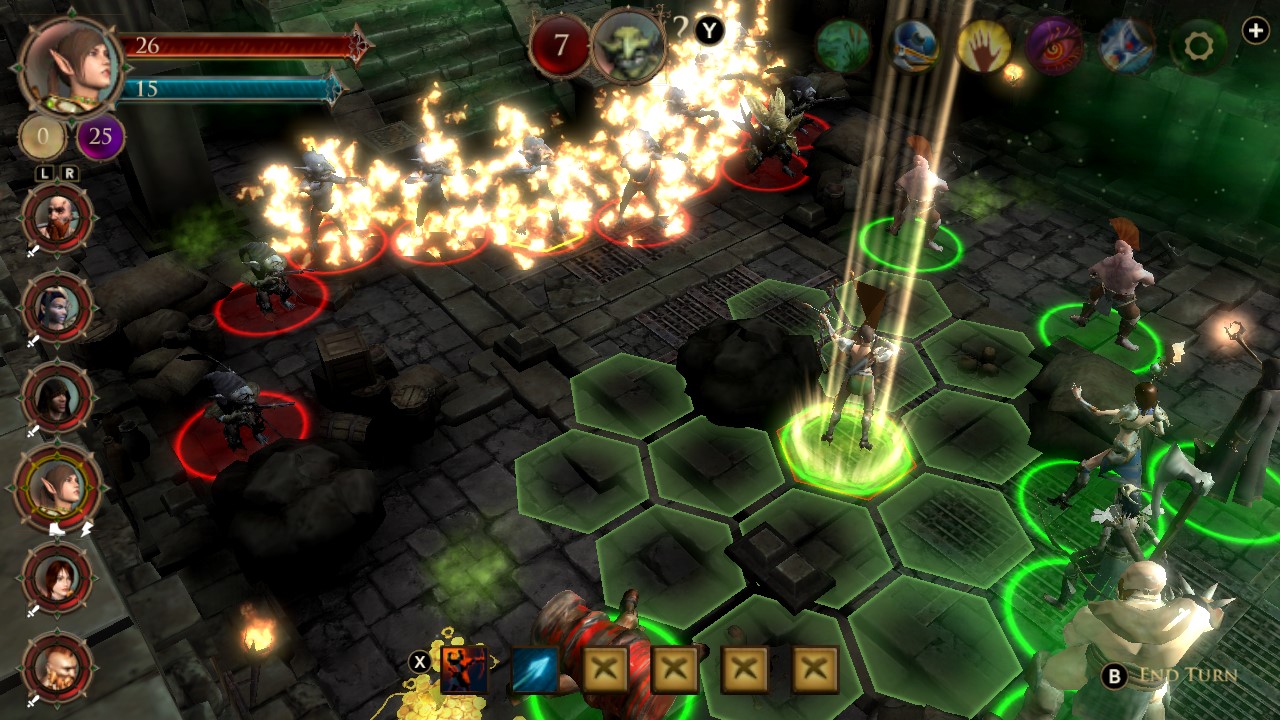 Demon's Rise War for the Deep ($1.99 from $6.99 until 2/11)
Detective Driver: Miami Files ($4.79 from $11.99 until 2/11)
Drum Box ($3.99 from $7.99 until 2/11)
Ethan: Meteor Hunter ($1.99 from $9.99 until 2/11)
Eyes: The Horror Game ($1.99 from $2.49 until 2/11)
Fight of Animals: Arena ($15.99 from $19.99 until 2/11)
Gas Station: Highway Services ($4.79 from $11.99 until 2/11)
Gnomes Garden 3 ($2.49 from $4.99 until 2/11)
Golf Club Wasteland ($3.99 from $9.99 until 2/11)
Horned Knight ($2.99 from $5.99 until 2/11)
Horror & Adventure Pinball ($7.49 from $14.99 until 2/11)
Inside My Radio ($1.99 from $9.99 until 2/11)
Life Goes On ($2.59 from $12.99 until 2/11)
Mana Spark Complete Edition ($1.99 from $11.99 until 2/11)
Not Not: A Brain Buster ($1.99 from $2.49 until 2/11)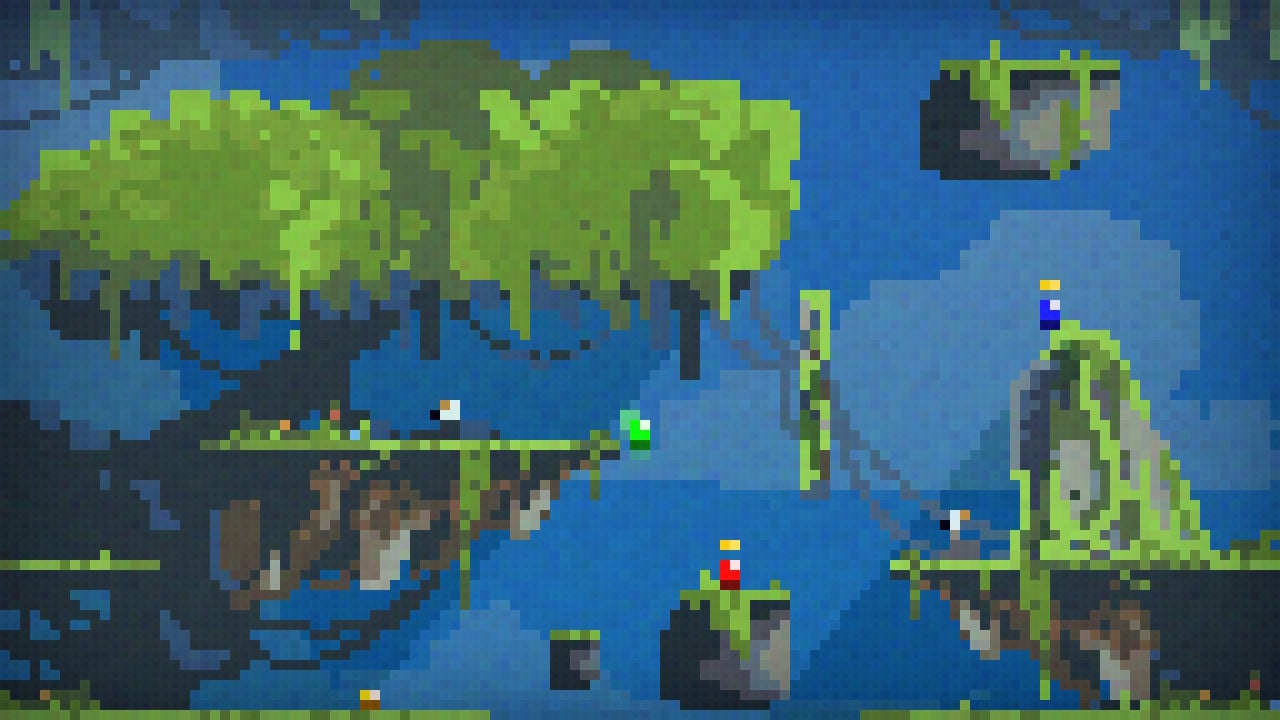 OctaFight ($1.99 from $5.99 until 2/11)
One Strike Complete Edition ($1.99 from $5.99 until 2/11)
Palindrome Syndrome: Escape Room ($1.99 from $9.99 until 2/11)
Party Treats ($1.99 from $2.49 until 2/11)
Race Track Driver ($5.99 from $11.99 until 2/11)
Real Boxing 2 ($7.49 from $14.99 until 2/11)
Shipped ($1.99 from $5.99 until 2/11)
Space Pioneer ($1.99 from $9.99 until 2/11)
Spitlings ($8.99 from $14.99 until 2/11)
Spot the Differences Party! ($2.49 from $4.99 until 2/11)
Stay ($2.39 from $11.99 until 2/11)
Street Racing: Tokyo Rush ($5.99 from $11.99 until 2/11)
Tested on Humans: Escape Room ($1.99 from $9.99 until 2/11)
The Game of Life 2 ($20.99 from $29.99 until 2/11)
The Hong Kong Massacre ($4.99 from $19.99 until 2/11)
Trigonal ($2.69 from $2.99 until 2/11)
Twist & Match ($1.99 from $2.99 until 2/11)
Viviette ($4.99 from $9.99 until 2/11)
Wild & Horror Pinball ($7.49 from $14.99 until 2/11)
That's all for today, friends. Tomorrow is looking fairly light for new releases, and rightfully so. There are still a handful of games on the schedule, plus whatever stragglers missed today's article. Probably the bigger issue will be sales. We'll do something with it, worry not. I hope you all have a thrilling Thursday, and as always, thanks for reading!