Hello gentle readers, and welcome to the SwitchArcade Round-Up for January 6th, 2021. It's the first Thursday of the year, and that means the first big day of new releases of the year. There are several new games to look at, and while none of them jump out in a big way there are certainly a few good ones. We've got summaries of all of them as usual, along with the latest sales and a list of expiring discounts. Let's dive on in!
New Releases
Arcade Archives Super Pac-Man ($7.99)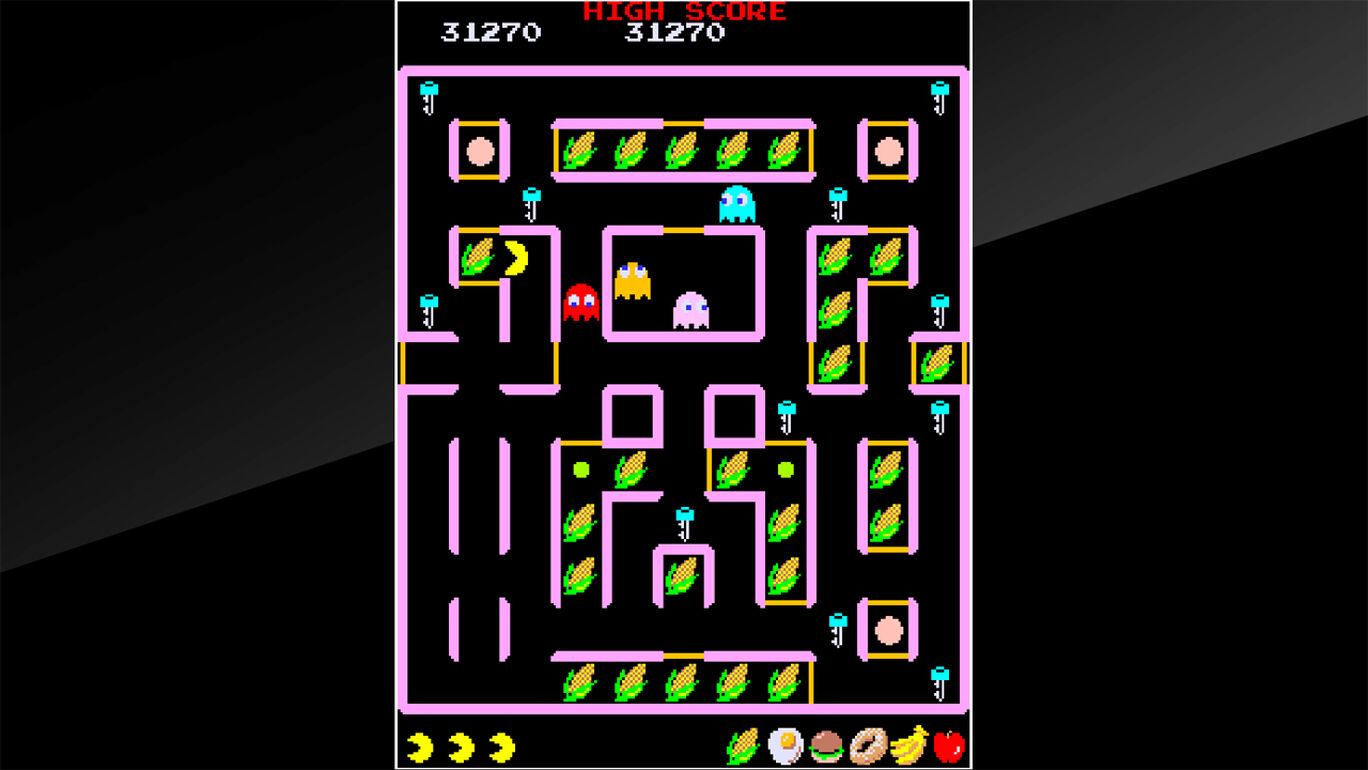 Super Pac-Man is a very different game from Pac-Man in a lot of ways, and certainly more complicated. Eat keys, open doors, collect food and other items, and avoid the ghosts as usual. Eat all of the items and you move on to the next stage. The original power pellets return, but you can also eat Super pellets to become the titular Super Pac-Man, moving at greater speeds and chewing through doors without any stinking keys. I don't think it's nearly as good as the original game or Ms. Pac-Man, but it is interesting enough. Hamster has done a nice job bringing it over to Switch, but more patient players may want to wait for Namco's Pac-Man Museum +, which will feature this game along with thirteen others.
Teamfight Manager ($9.99)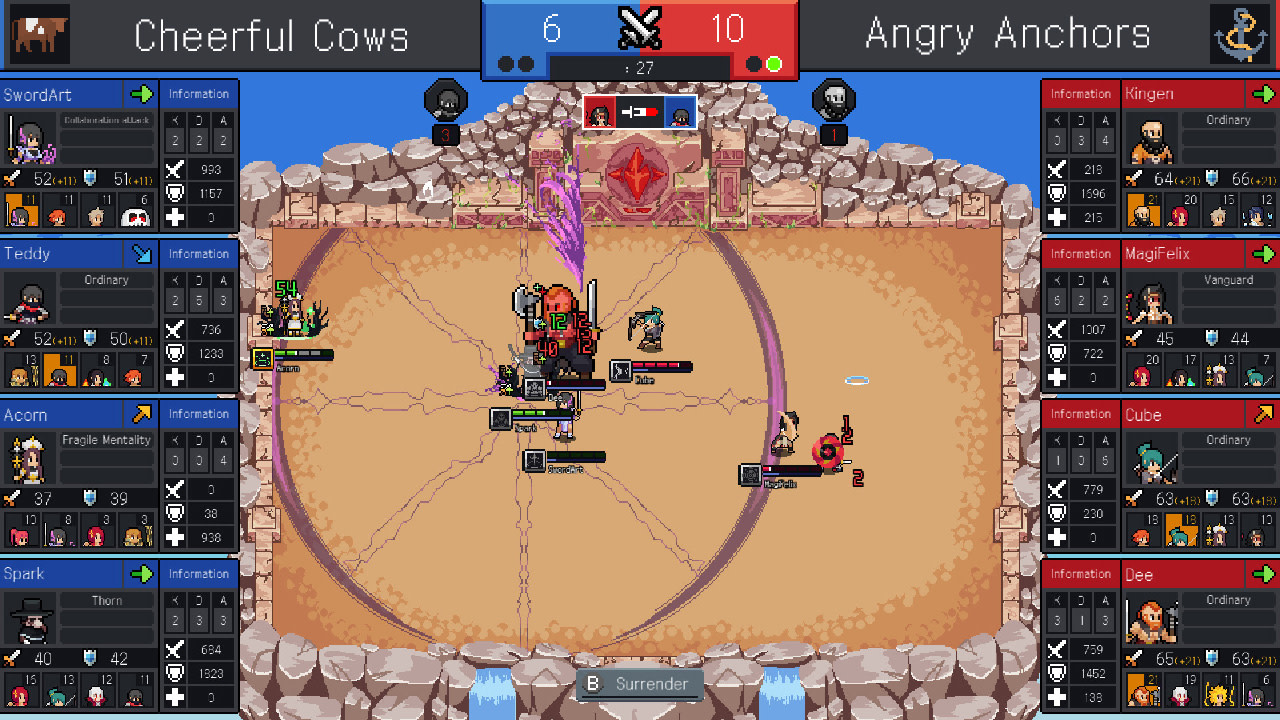 You need to manage an ESPORTS team in this light simulation game. Draft champions, train your players, and hope for the best once they head into battle because there isn't a whole lot you can do to change the outcome at that point. Lots of good ideas here, but it doesn't really coalesce into a game that I would recommend. It seems like you have a lot of things to take care of at first, but ultimately almost none of it matters when it comes to whether or not you win. If you are really into ESPORTS as a concept, you may take to it better than I did.
Justice Chronicles ($14.99)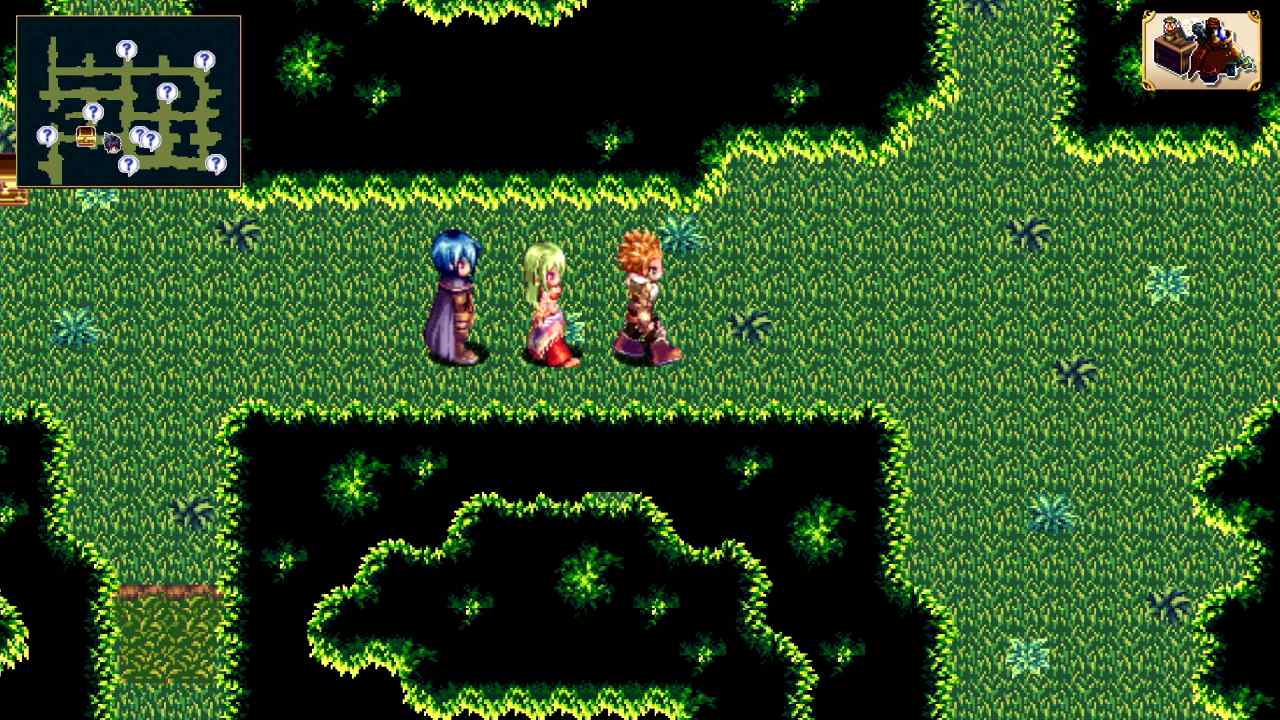 It may be a new year, but some things are forever. One of those things, apparently, is KEMCO's RPG factory. This is one of Hit-Point's games, and like almost all of these Switch releases it has been on mobile for a little while. Anyway, the world is on the brink of war and you have to save it from a darkness that threatens to devour everything. The usual business. I'm not too keen on the sprite filters used on this one, but otherwise it's about what we've come to expect from the pairing of Hit-Point and KEMCO.
Faircroft's Antiques: The Forbidden Crypt Collector's Edition ($9.99)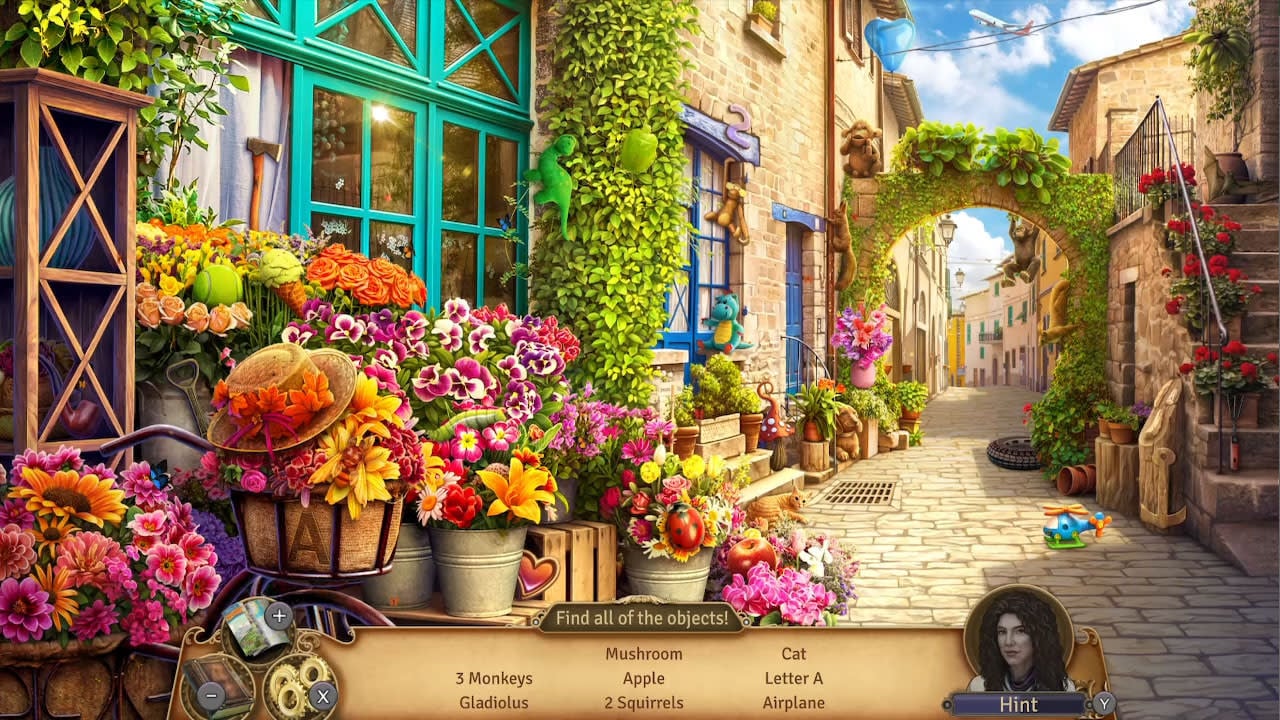 Ocean Media's got a pair of hidden object adventures to kick off the year with, and the first is this new installment in the Faircroft's Antiques series. Mia heads to Italy to help her friend restore an old cathedral, but when they start their work they discover a secret lurking beneath the structure. A secret long-buried, and a powerful family wants to keep it that way. It's up to you to brings things to light by hunting for objects and playing minigames. Not my kind of thing, but it may be yours.
I Love Finding Cats! – Collector's Edition ($9.99)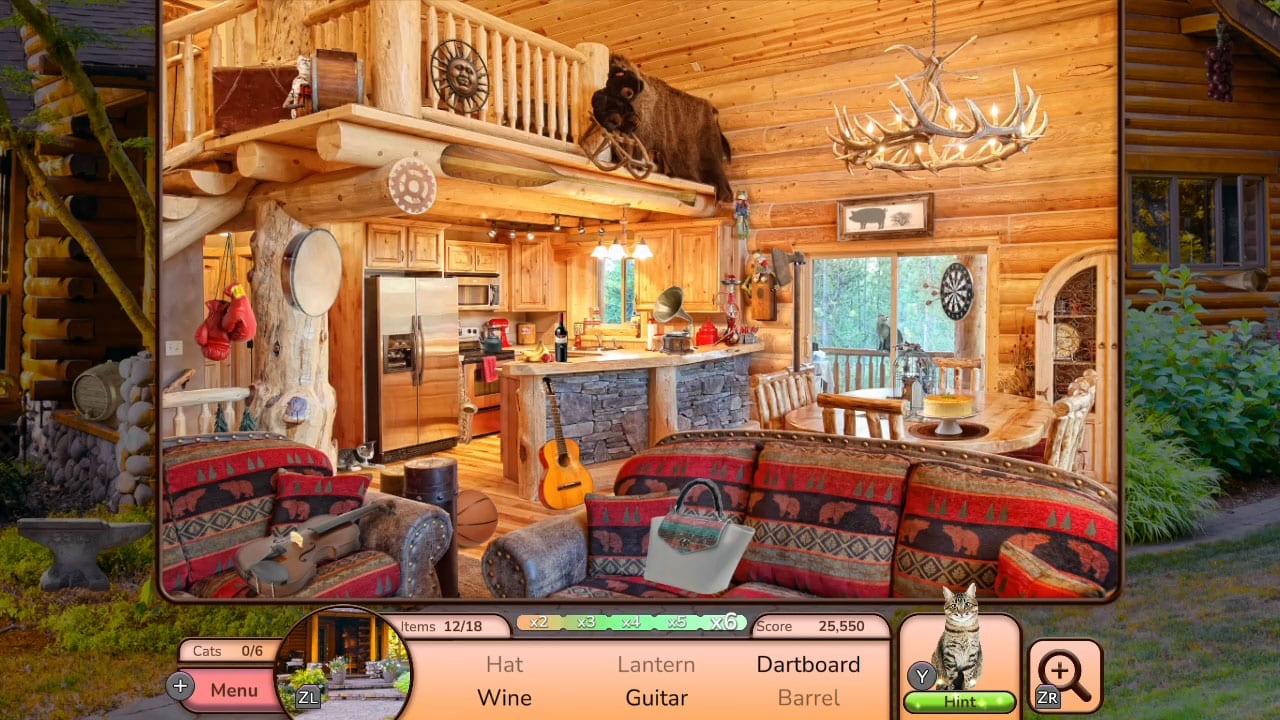 Hey, friend. Do you love finding cats? Just… heading out on a walk and looking for cats wherever? If so, there is finally a game tailored for you. Search for cats and other things in this hidden object game featuring six locations and twelve minigames. There are lots of cute cats, and some of them are the developers' cats. There are also some dogs, monkeys, and other things. But pay no attention to them – cats, people. Cats. Eyes on the prize.
Dual Souls: The Last Bearer ($9.99)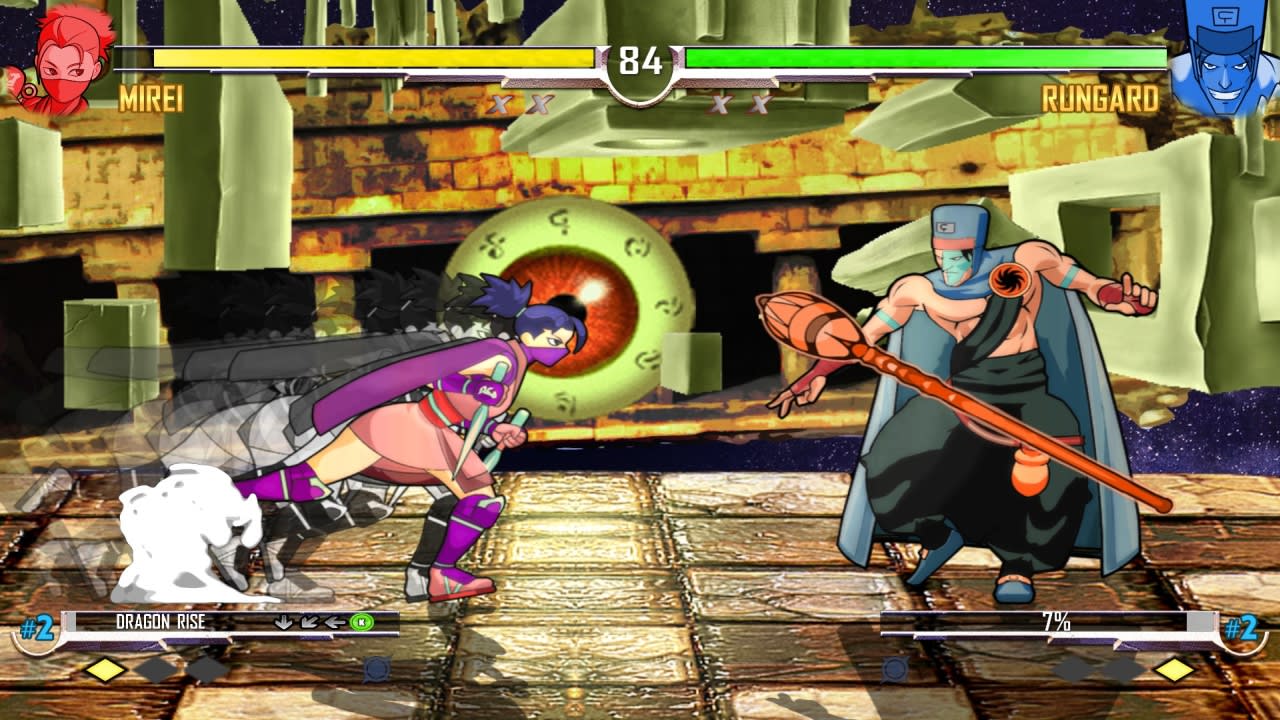 This one-on-one fighter has released on various other platforms before including mobile, so I suppose it was only a matter of time before a Switch port turned up. It's a decent little indie fighting game that surprisingly offers rollback online play, something even a lot of the big-pants publishers don't offer. It's also really fun to play, with very approachable mechanics that are easy to pick up. I'm not sure how it will hold up to long-haul play, but for ten bucks this is a little bit of alright. If you need a taste first, you can get a limited version on mobile without paying for any unlocks.
Epic Dumpster Bear 2: He Who Bears Wins ($4.99)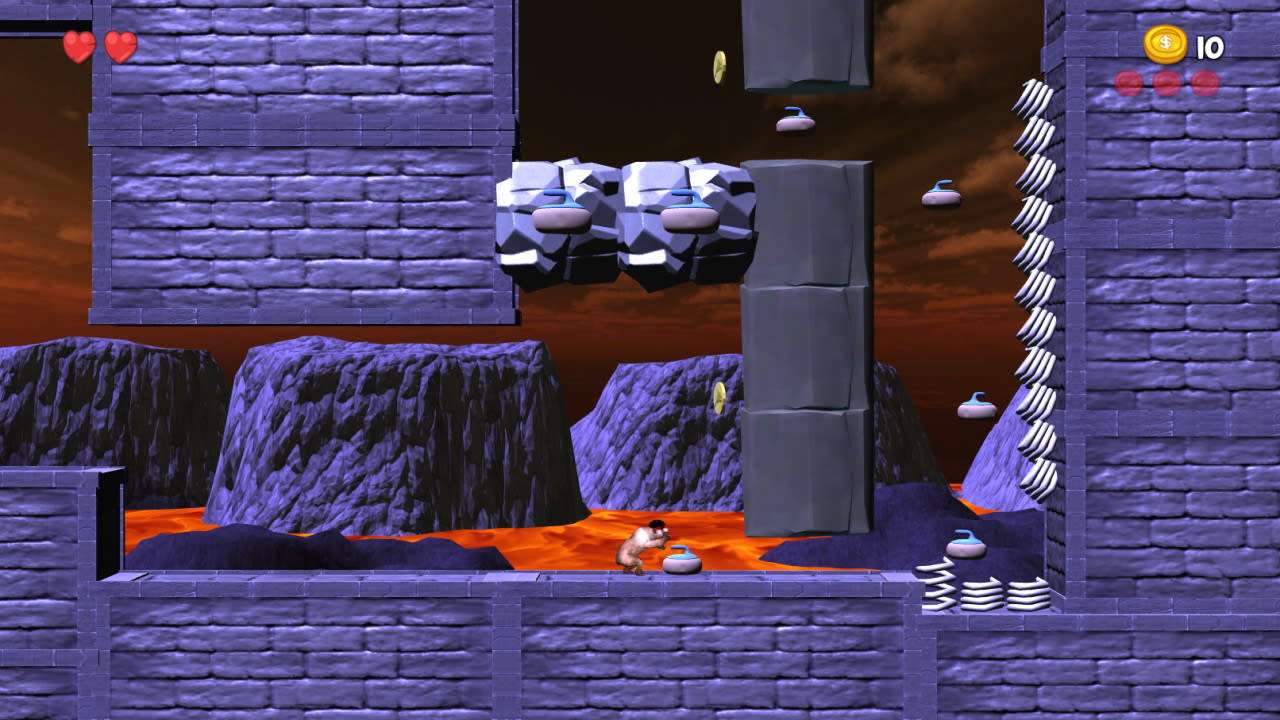 I'm not going to lie: if I judged games solely by their titles, this would be in the early running for the 2022 game of the year award. This is a bizarre platformer where you play as the dumpster bear in more than fifty stages set across eight different worlds. The first game was okay at the best of times, and reviews on other platforms for this sequel indicate that it maintains that course. But its wacky sense of humor combined with the low price may have you not caring about how good the gameplay is, or isn't. Do what you will.
Theatre of Sorrows ($9.99)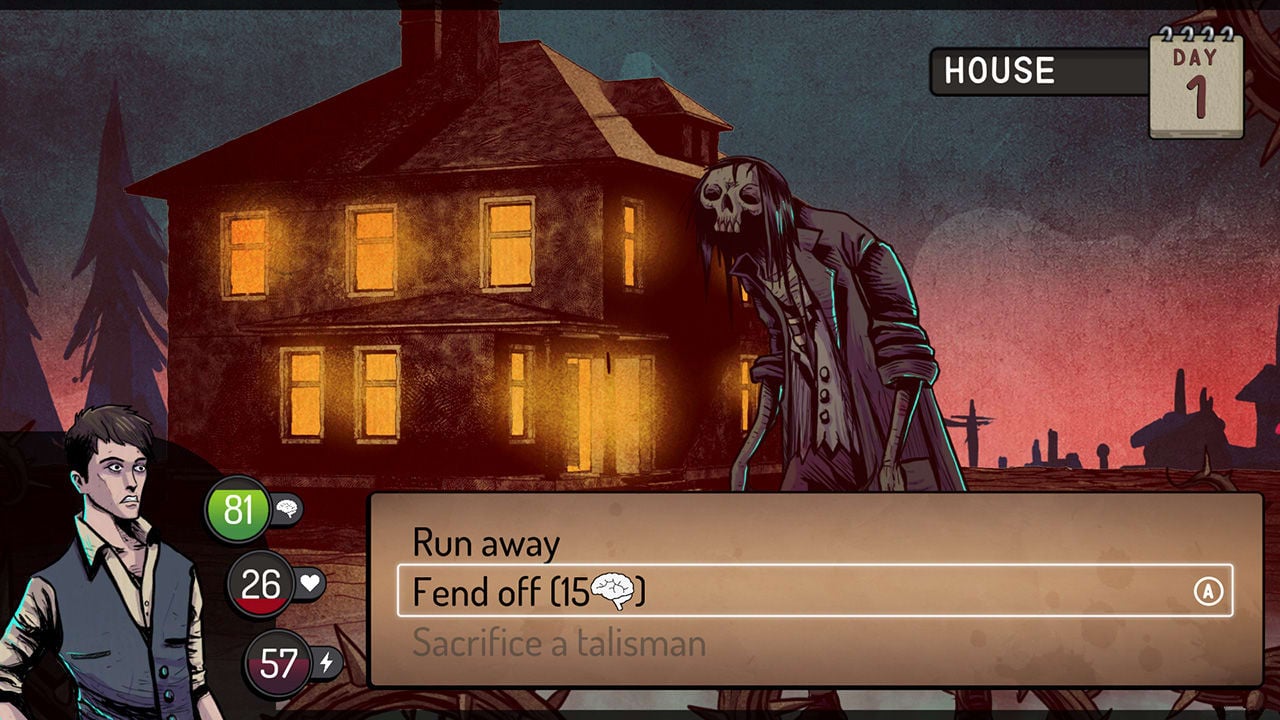 I don't know why, but this game is giving me the vague whiff of a Fighting Fantasy-style gamebook adventure. It describes itself as a Lovecraftian roguelite with a branching narrative and resource management, but is that not what a gamebook is? Anyway, your sister has been kidnapped by a dark cult and you need to rescue her before something terrible happens. The roguelite elements come in with the island's map being procedurally generated and thus a bit different every time you play. There are five main endings to find along with an assortment of ways to die, so choose wisely and fight carefully.
Warshmallows ($9.99)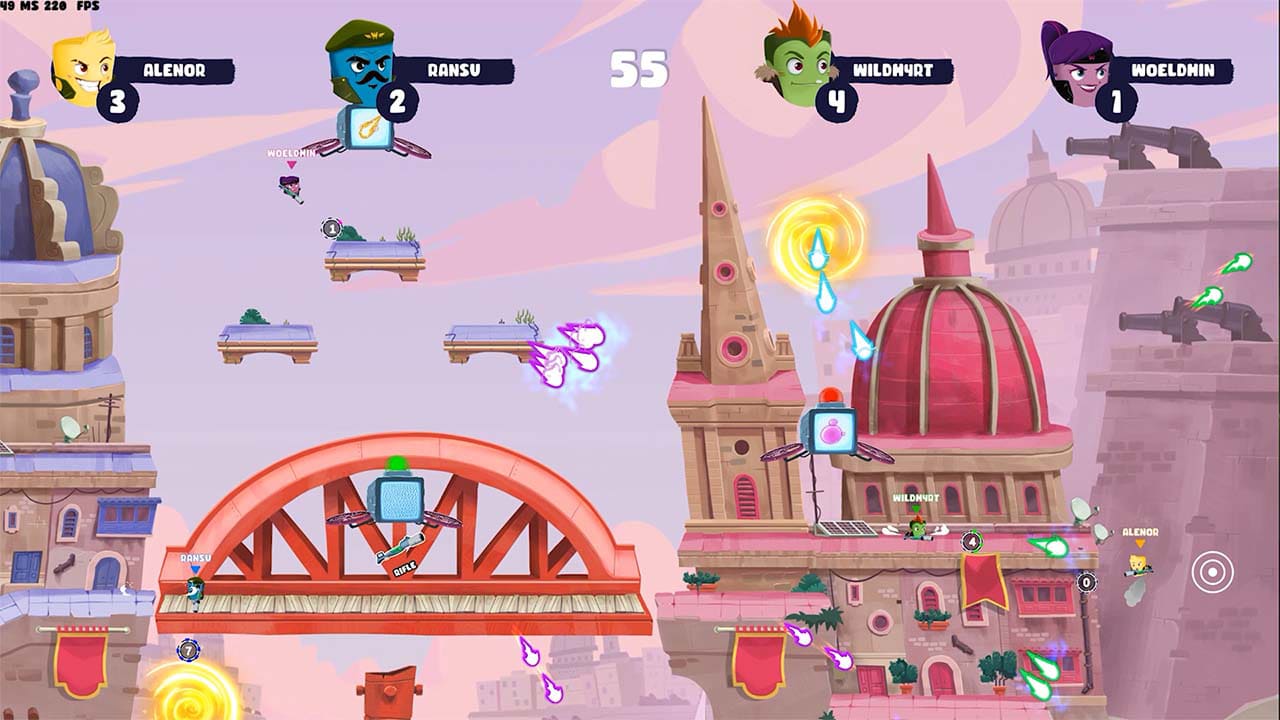 This is a rather entertaining arena battler featuring warrior marshmallows who are loaded for bear. Best experienced in multiplayer, naturally. Up to four players can join in on the fun online or locally with a wide array of options. If no one is about or you're just feeling like solo play, you can battle bots too. Fire on your opponents from afar or get up close and personal to give them a good slap. As these sorts of affairs go, this is certainly an enjoyable one.
Heaven Dust 2 ($14.99)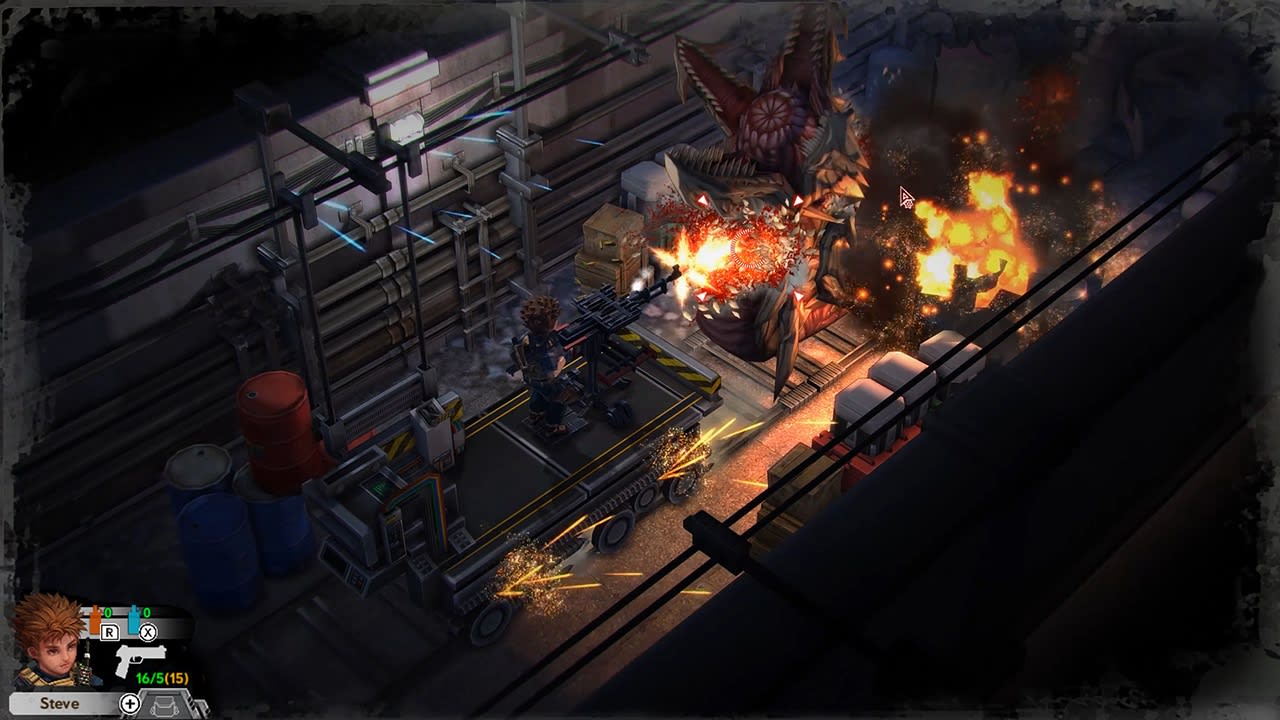 The original Heaven Dust was a strangely cute homage to Resident Evil that seems to have gone over well with fans of that series. So here we are with Heaven Dust 2, and it doesn't seem to be trying to fix what isn't broken. You get an improved presentation, some changes to how the inventory system works, better combat mechanics, some new monsters to fight, and of course a whole new story with a new setting and lots of fresh puzzles to solve. If you enjoyed the first game, this is an easy one to recommend.
Sales
(North American eShop, US Prices)
Yes, this is how it's going to be for a few more days as the holiday sales all filter out. The list of new sales has some goodies in it, at least. The Space Marshals games are great and Cursed Castilla is a challenging ode to Ghouls 'n Ghosts. As for that outbox, you may want to consider some of Atari's games as they don't go on sale terribly frequently. In terms of indies, Beast Breaker, Jenny LeClue, and Vaporum Lockdown are all worth considering. Check those lists, friends.
Select New Games on Sale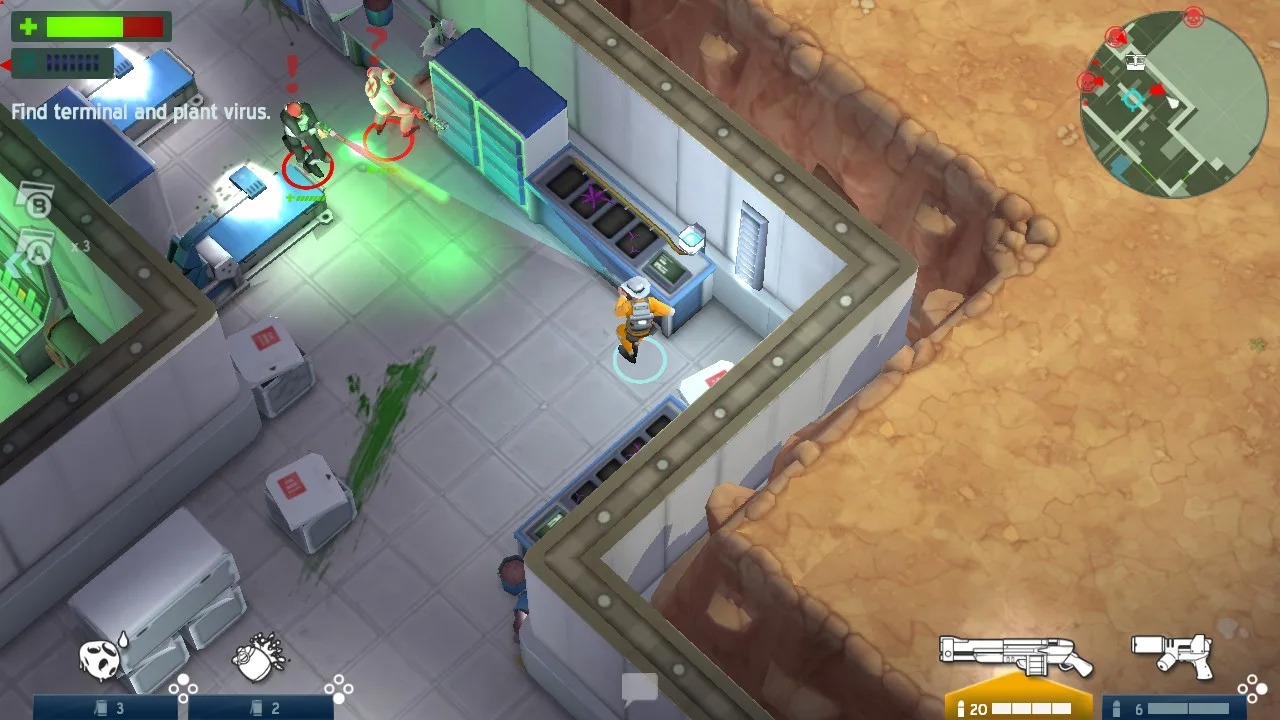 Space Marshals ($4.99 from $9.99 until 1/18)
Space Marshals 2 ($7.49 from $14.99 until 1/18)
Cursed Castilla ($8.39 from $13.99 until 1/20)
Qbics Paint ($2.99 from $4.99 until 1/20)
War of Stealth: Assassin ($1.99 from $9.99 until 1/25)
Breakneck City ($7.99 from $9.99 until 1/26)
Adventure Field 4 ($4.99 from $9.99 until 1/26)
Project: Knight ($2.49 from $4.99 until 1/26)
Route Me Mail & Delivery Co ($3.99 from $7.99 until 1/26)
Escape Game Fort Boyard ($8.99 from $29.99 until 1/26)
Isolation Story ($4.99 from $9.99 until 1/26)
Sales Ending Tomorrow, Friday, January 7th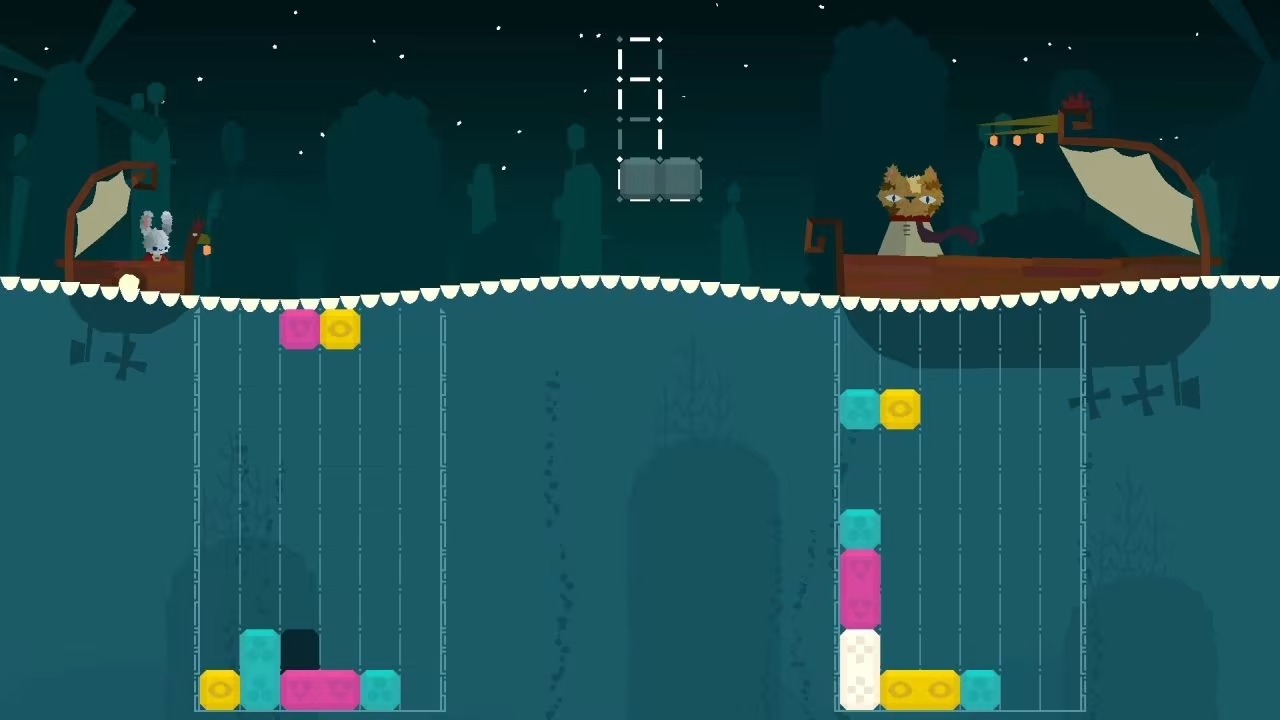 Aloof ($1.99 from $9.99 until 1/7)
Asobu Tights ($18.90 from $21.00 until 1/7)
Aspire: Ina's Tale ($9.74 from $12.99 until 1/7)
Atari Flashback Classics ($19.99 from $39.99 until 1/7)
Barbearian ($5.99 from $11.99 until 1/7)
Beast Breaker ($7.50 from $15.00 until 1/7)
BeatTalk ($11.87 from $17.99 until 1/7)
Black Widow Recharged ($6.69 from $9.99 until 1/7)
Bloody Zombies ($4.49 from $14.99 until 1/7)
Centipede Recharged ($6.69 from $9.99 until 1/7)
Curious Cases ($3.99 from $4.99 until 1/7)
Emergency Driver Simulator ($8.39 from $13.99 until 1/7)
Empire of Angels IV ($12.99 from $19.99 until 1/7)
Escape 2088 ($3.20 from $4.00 until 1/7)
Escape First ($3.99 from $4.99 until 1/7)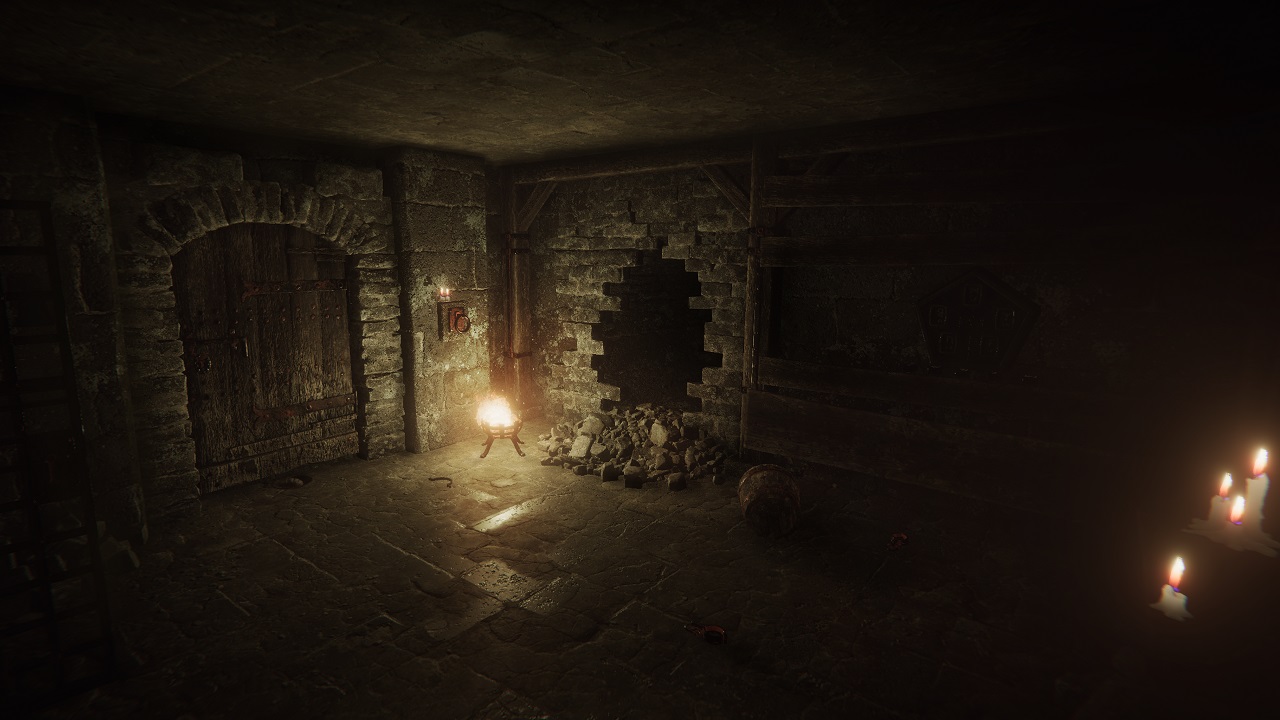 Escape First 2 ($3.99 from $4.99 until 1/7)
Escape First 3 ($3.99 from $4.99 until 1/7)
Forgotten Hill Disillusion ($3.99 from $4.99 until 1/7)
Grizzland ($1.99 from $4.99 until 1/7)
Hardcore Mecha ($17.49 from $24.99 until 1/7)
Him & Her 3 ($6.99 from $9.99 until 1/7)
Jenny LeClue Detectivu ($2.99 from $24.99 until 1/7)
Jigsaw Fun: Greatest Cities ($9.99 from $14.99 until 1/7)
Justice Chronicles ($13.49 from $14.99 until 1/7)
Kasiori ($5.60 from $7.00 until 1/7)
Keep Talking & No One Explodes ($7.49 from $14.99 until 1/7)
Knowledge Trainer: Trivia ($2.99 from $14.99 until 1/7)
Mad Tower Tycoon ($8.99 from $29.99 until 1/7)
Madorica Real Estate ($9.89 from $14.99 until 1/7)
Mars Power Industries ($1.99 from $3.99 until 1/7)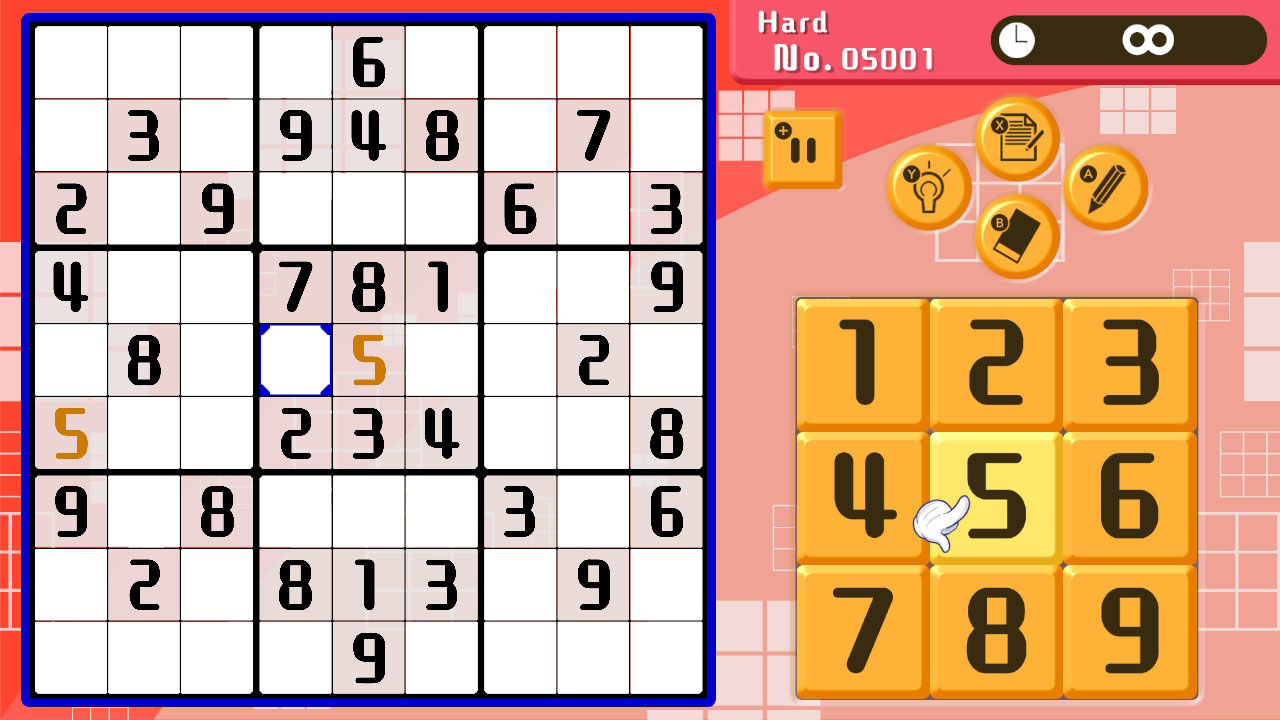 Number Place 10000 ($2.94 from $5.89 until 1/7)
OTTTD: Tower Defense ($1.99 from $7.99 until 1/7)
Ox Logic Puzzle 1000 ! ($7.00 from $14.00 until 1/7)
Planet Quiz: Learn & Discover ($9.59 from $11.99 until 1/7)
Pure Mahjong ($2.99 from $9.99 until 1/7)
Puzzle Box Maker ($9.99 from $14.99 until 1/7)
Rise of the Slime ($10.49 from $14.99 until 1/7)
RollerCoaster Tycoon Adventures ($24.99 from $49.99 until 1/7)
Santa Tracker ($1.99 from $2.99 until 1/7)
Speed Truck Racing ($2.49 from $9.99 until 1/7)
SpongeBob: Krusty Cook-Off ($5.99 from $14.99 until 1/7)
Strange Field Football ($3.49 from $6.99 until 1/7)
Super Dodgeball Beats ($3.24 from $12.99 until 1/7)
Super One More Jump ($1.99 from $6.99 until 1/7)
Task Force Kampas ($1.99 from $5.99 until 1/7)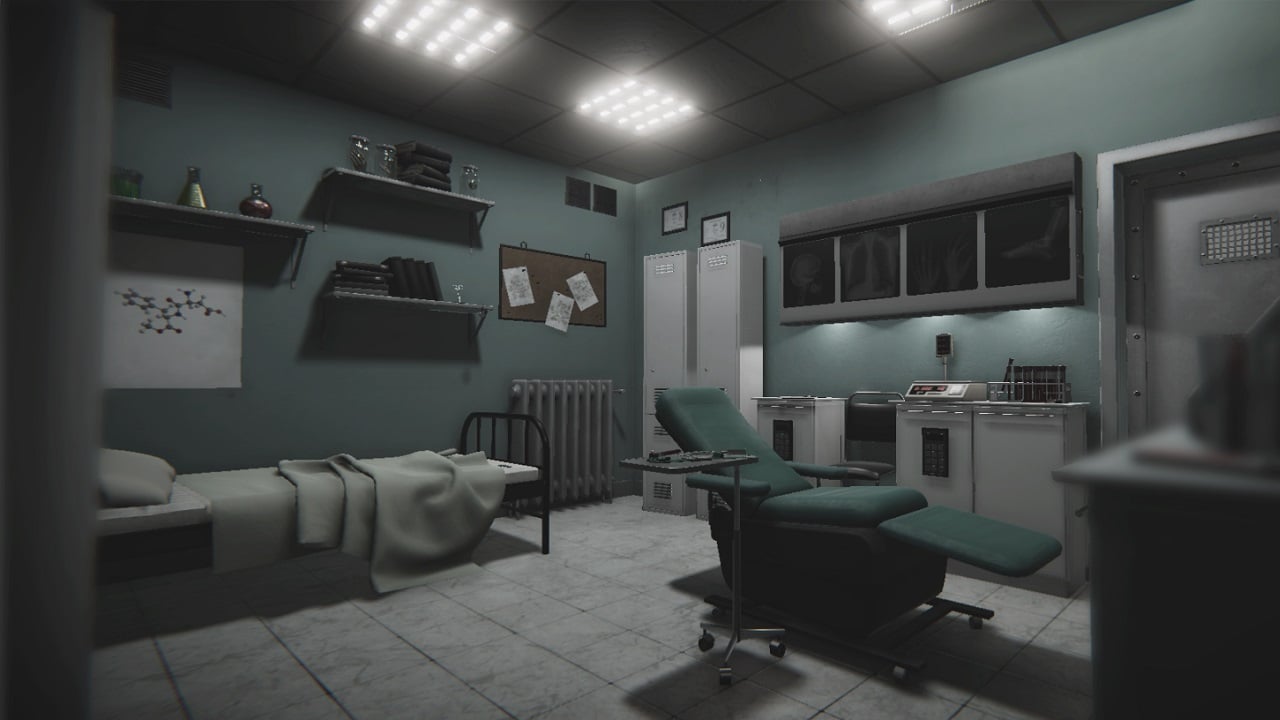 The Experiment: Escape Room ($3.19 from $3.99 until 1/7)
Tunnel of Doom ($12.59 from $13.99 until 1/7)
Uchu Shinshuchu ($4.00 from $8.00 until 1/7)
Unhatched ($1.99 from $4.99 until 1/7)
Vaporum Lockdown ($10.99 from $21.99 until 1/7)
Wildbus ($6.49 from $12.99 until 1/7)
Windstorm: Start of a Great Friendship ($19.99 from $29.99 until 1/7)
Zero Strain ($2.99 from $9.99 until 1/7)
That's all for today, friends. We'll be back tomorrow with whatever we can pull together. There isn't anything on the release schedule right now but I am confident something will drop, and I'm sure we'll have some new sales to contend with as well. I'll also try to have a review for you if things are looking too light. I hope you all have a thrilling Thursday, and as always, thanks for reading!