Fans of Komoe Technology Limited's figurine-themed idle RPG on mobile can look forward to a brand-new character joining the fray on February 4th. In particular, popular virtual singer Hatsune Miku is lending her vocal chops and bringing lots of exclusive in-game giveaways during the limited-time event.
The Figure Fantasy x Hatsune Miku crossover features an exclusive story event Blooming Dream Melody. Players will be able to experience Hatsune Miku's performances, send her cheering items, and acquire special edition costumes as a reward.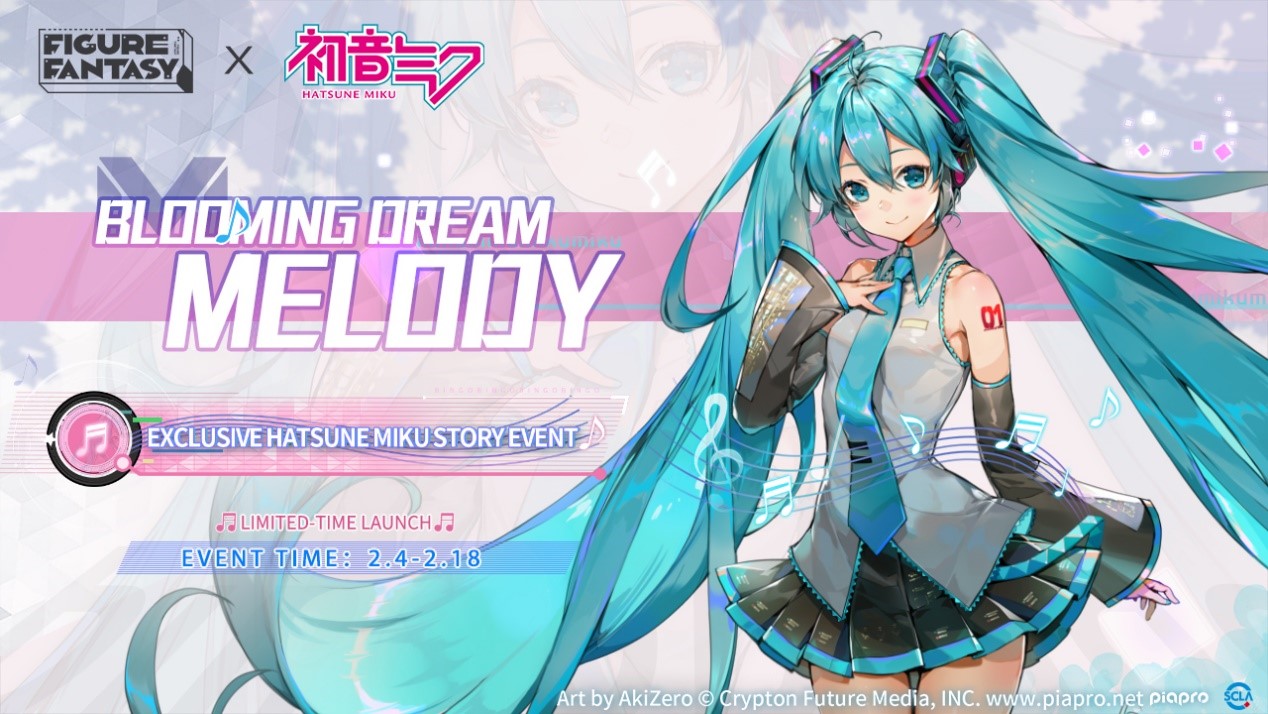 Apart from the virtual singer herself revamped as a figurine, there will also be tons of rare items up for grabs in new growth tasks, as well as an all-new Hatsune Miku furniture set for players' Otaku Zones. In addition, there will also be a special login event where players can check in during specific times to unlock hidden stories.
If you're keen on celebrating with Hatsune Miku and eager to see her figurine version in the game, you can download Figure Fantasy on the iOS App Store and the Google Play Store for Android devices. It's a free-to-play game with in-app purchases. You can also join the community of followers on Facebook to stay updated on all the latest developments.
Sponsored Content
This article is sponsored content written by TouchArcade and published on behalf of Komoe Technology Limited to promote the Hatsune Miku Crossover in Figure Fantasy. For questions or comments, please email ads@toucharcade.com