Hello gentle readers, and welcome to the SwitchArcade Round-Up for December 14th, 2021. In today's article, we've got two full-sized reviews for you to enjoy. I take a look at the surprisingly excellent The Kids We Were, while our pal Mikhail has a detailed look at the somewhat less charming Twelve Minutes. There are also some new releases to check out, including Asteroids: Recharged and Clockwork Aquario. We close things out as usual with the lists of incoming and outgoing sales for you to look over. Let's go!
Reviews & Mini-Views
The Kids We Were ($15.99)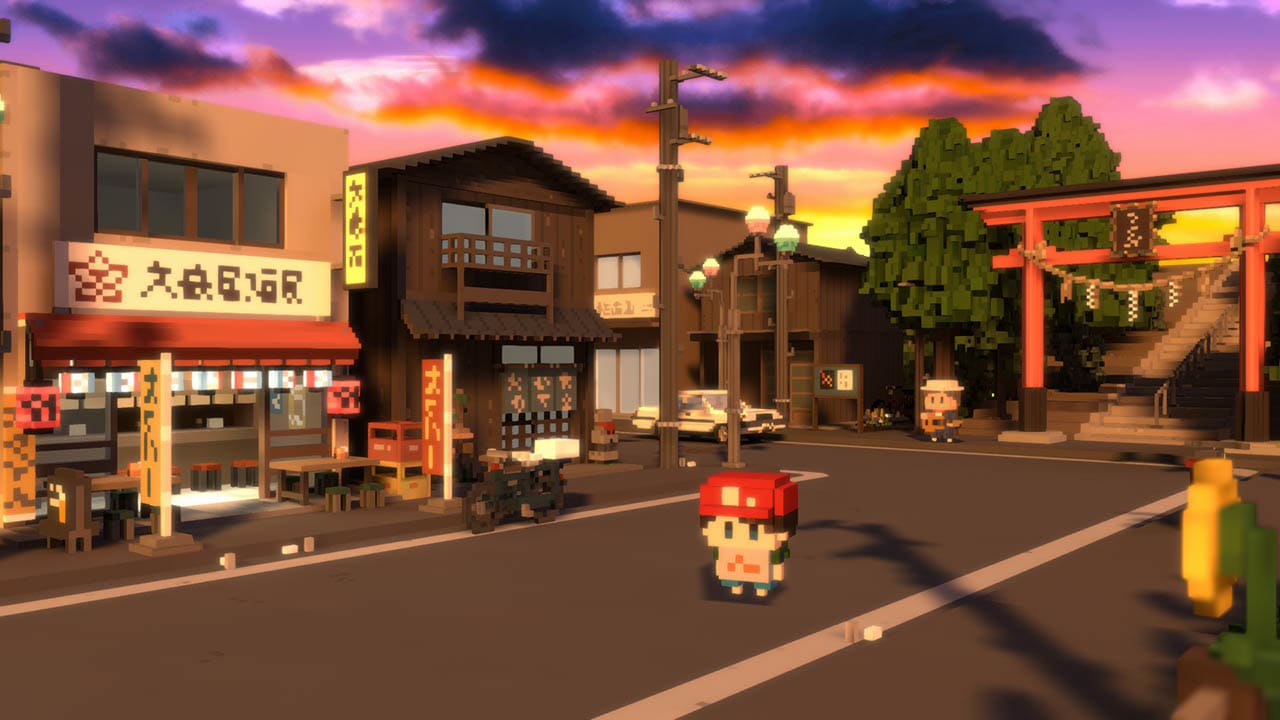 Although it can be a bit of a challenge to come up with a neat genre name for them, there is a small but healthy group of games from Japan that mostly involve chilling out and doing kid things. They are often set in the past to maximize those feelings of going back to your childhood. Many of them are never localized because they have so many specific references that may be lost on people who didn't grow up in Japan. The Kids We Were is one of those sorts of games, and I'm glad it has been made available for a wider audience to enjoy because it really is a cool experience.
You play as a kid named Minato whose family life is a bit of a mess. His parents divorced long ago and he has never met his father. His mother is clearly sickly and doesn't seem terribly happy. His little sister is suffering from a terminal disease and requires a bone marrow transplant, but neither him nor his mother match. The little family travels to a town called Kagami so that Minato's mother can attend a memorial ceremony of some kind. Minato has another motive in mind: he knows his father lives in this town, and he means to find him in hopes of his bone marrow being compatible with his sister, potentially saving her life.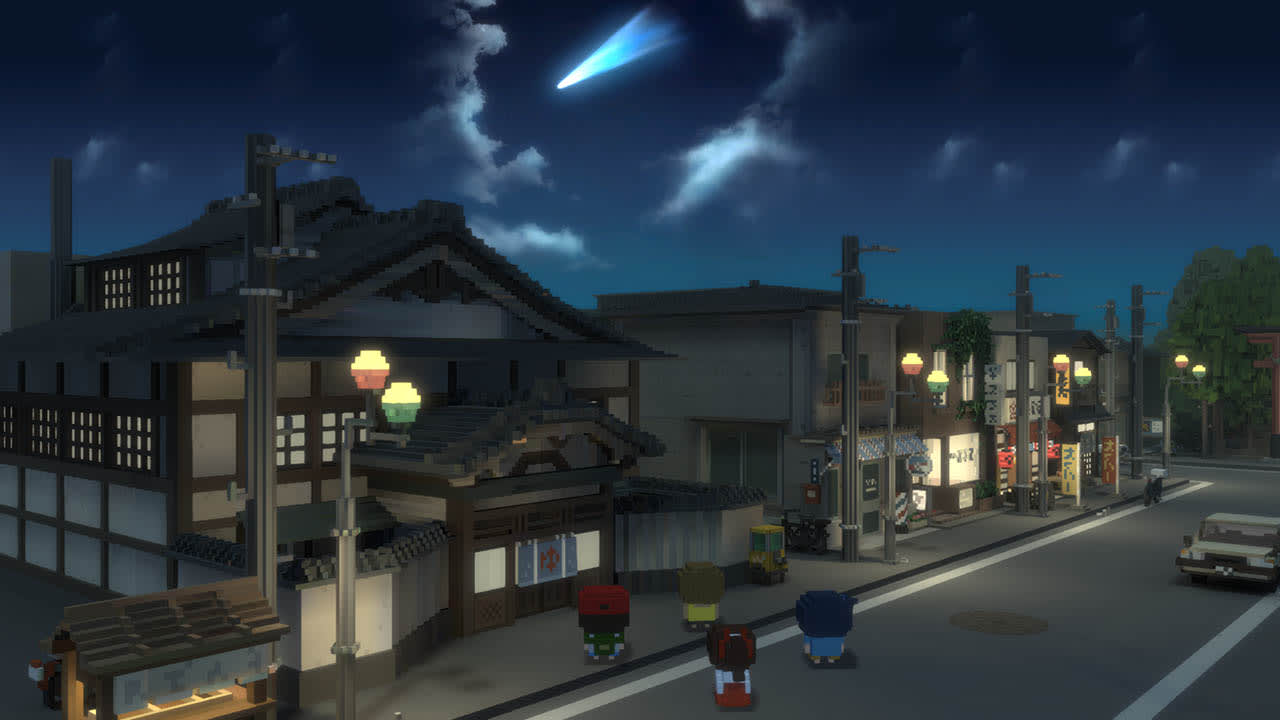 Minato's plan unravels fairly quickly, but by sheer chance he is given the means to travel into the past to try to set things on a better course. His only guide is a notebook that belonged to his father, with a series of mysteries that Minato apparently must solve in order to make his wish for a happy future come true. He travels 33 years into the past to the year 1987, and he soon falls in with a group of local kids who take an interest in his quest. He's only got 72 hours to finish everything in the book before he will be brought back to his time. Can he actually pull it off? And will it really make a difference?
That's about as much of the story as I am willing to spoil, but suffice it to say it is quite an engaging tale. The kids get involved in all kinds of events, some of them very light-hearted and some of them quite serious. It deals with themes of abuse, and although it doesn't go into excruciating detail about such things it also doesn't mince words about what is going on. The Japanese title translates to something like "Don't Forget, Even After You've Grown Up", and through the ups and downs it largely swings around that pole. How do adults get the way they do? Why are things that seem so simple to a child so difficult for grown-ups to deal with?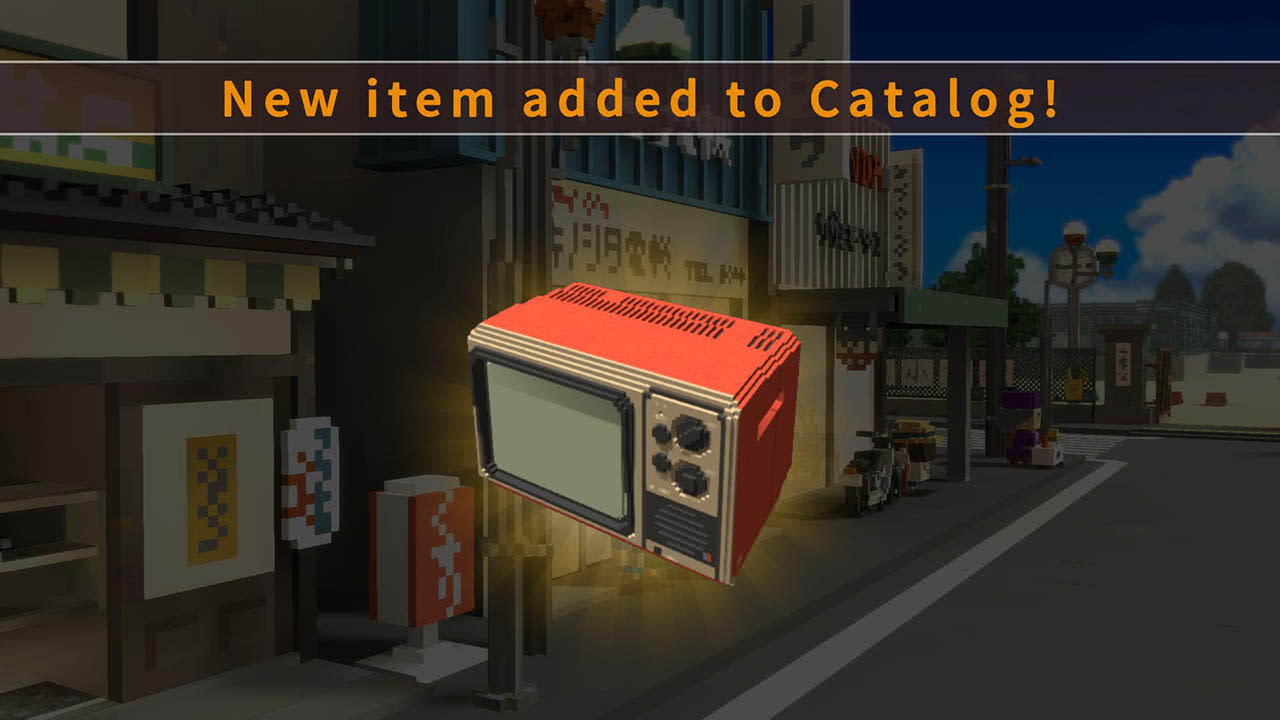 The Kids We Were isn't the deepest exploration of such topics, but it handles itself well enough. It takes several hours to work through its story, and along the way there are plenty of interesting nostalgic knick-knacks to find and collect. Unless you grew up in Japan in the 1980s, they may not be nostalgic for you, but the accompanying text helps fill in the blanks. You also get a little post-game story to play through as a bonus in this version. By and large the gameplay consists of going from one place to the next, talking to people, and making use of items to push the plot forward. It leans more on the narrative side of things than the mechanical side, so make sure you know what you're getting into.
I didn't have any expectations of The Kids We Were when I went into it, but it turned out to be an extremely compelling game that I had trouble putting down until I finished. There's a blend of tones here that probably shouldn't work well together but somehow do. Romping around the streets of Kagami and getting to know its residents while solving mysteries big and small in service of a far bigger goal is quite entertaining. The voxel-style graphics may or may not appeal depending on tastes, but the story is well-written and the sense of nostalgia comes through clearly. If you enjoy narrative adventures, you should definitely give this one a look.
SwitchArcade Score: 4.5/5
Twelve Minutes ($24.99)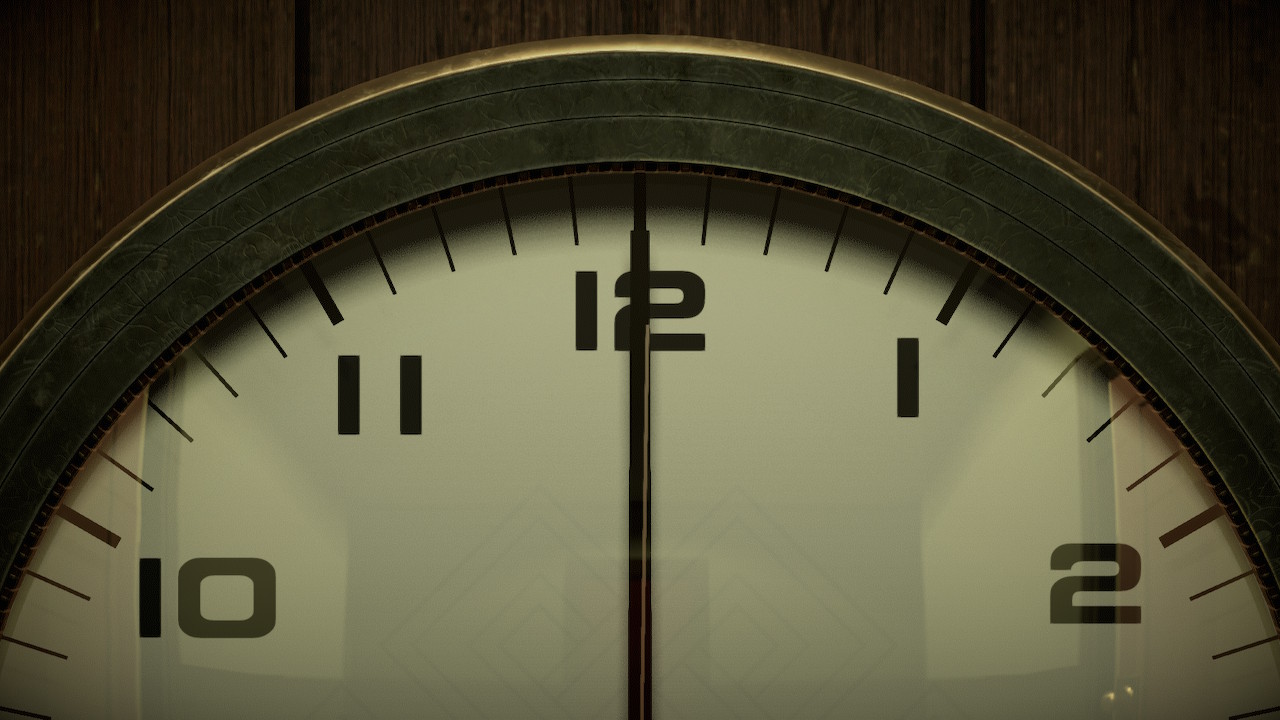 Originally released on PC and Xbox a few months ago, Luis Antonio and Annapurna Interactive's Twelve Minutes is now also on Nintendo Switch and PlayStation platforms. The interactive thriller involving a lot of looping was hyped up quite a bit thanks to its voice cast including Willem Dafoe, Daisy Ridley, and James McAvoy. I missed out on playing it around launch thanks to the busy release period, but was ready to play it now that things are settling down for the holidays. Having seen most of the endings in Twelve Minutes, I'm glad I avoided the very open spoilers on the internet so far, but also disappointed with some aspects of the experience.
Twelve Minutes is a top-down interactive adventure game that mostly takes place in a small apartment. You begin with what seems like a romantic evening with your wife that ends up in a real disaster involving a detective who visits. This puts you into a loop that you will experience over and over again as you slowly piece together new information and can progress through different dialog paths while trying to figure things out. Your aim is to use what you learned in prior loops to prevent the outcome.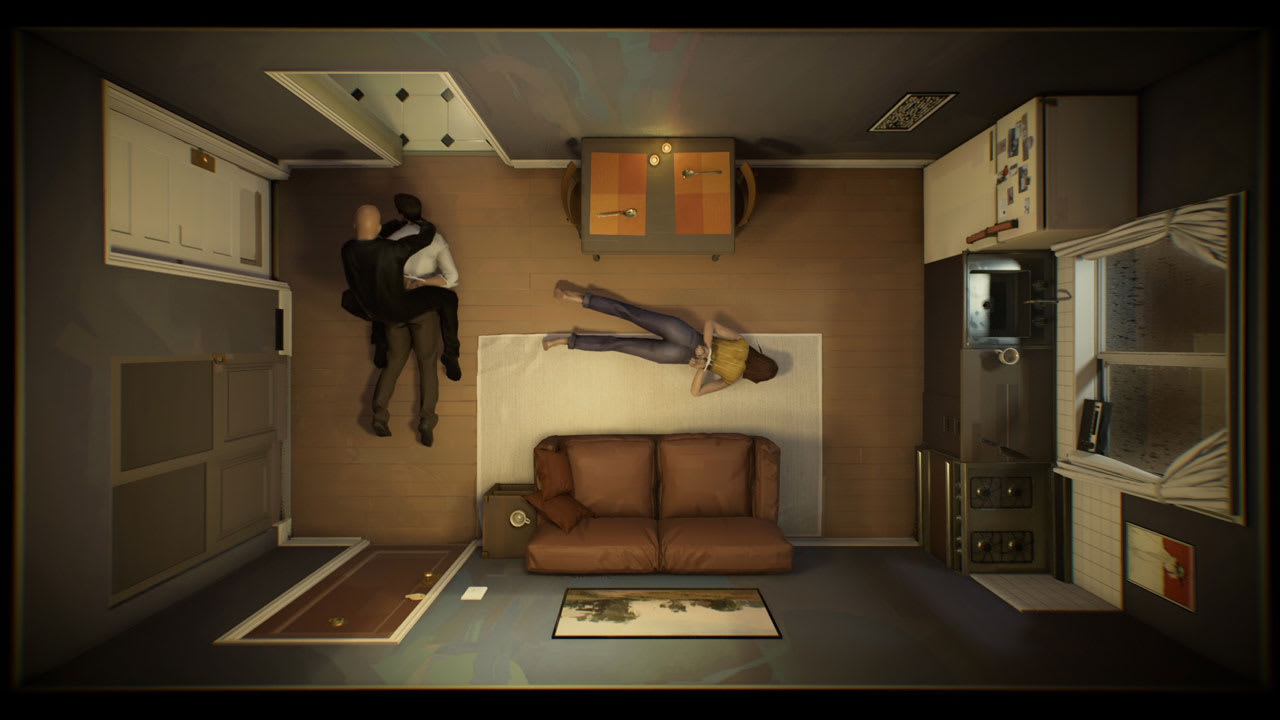 The premise is great, but the execution is lacking given how boring it gets doing the same things while trying to figure out how to unlock more dialog options or what you need to do to progress. The actual gameplay is moving the cursor to click and move or interact with objects. You can also pick up certain objects and drag them into a point of interest to interact like say opening a door with a key.
On Nintendo Switch, Twelve Minutes has some visual cutbacks compared to the Xbox version I played, but the difference isn't a dealbreaker. The lack of touchscreen support is pretty disappointing though. Every game that has point and click gameplay should have touchscreen support on Switch in handheld mode. Maybe a potential iOS version can fix this issue. I did like the rumble when you hover over a point of interest though. It helped with progression quite a bit. On the audio side of things, the voice acting and the soundtrack are both excellent.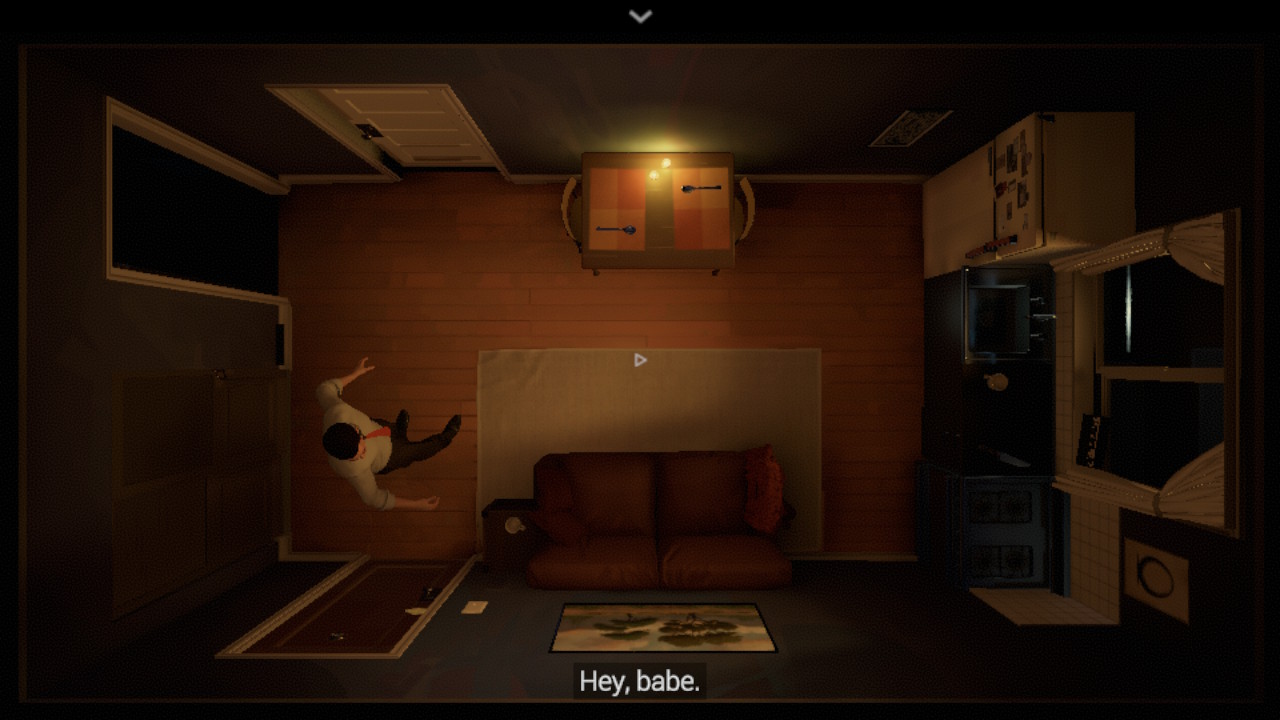 Twelve Minutes is exactly the kind of game you should experience through something like Xbox Game Pass where you go through a few endings and move on. This is also a game I figured Apple would be bringing to Apple Arcade given the service's scope initially, but it is clearly not "engagement driven" enough for the new direction on the service and I'd rather not digress further. If you do have access to Xbox Game Pass, you're better off playing it there. It doesn't really benefit from being on Nintendo Switch barring being portable, but not having touchscreen controls in a game like this, is still disappointing.
The main problems in Twelve Minutes are to do with how annoying it gets experiencing the loops after a certain point. Powering through multiple loops and repetition for an amazing story would be fine, but Twelve Minutes falters even in its narrative. The finale and most of the endings here had some very off the rails twists that I didn't expect. These will make or break your overall experience. This isn't like Danganronpa V3 either, but genuinely confusing in some ways depending on what ending you get. I'd only recommend playing Twelve Minutes on Nintendo Switch once it gets discounted. This is sadly one of the few Annapurna Interactive games that didn't blow me away like most of the publisher's catalog. -Mikhail Madnani
SwitchArcade Score: 3.5/5
New Releases
Clockwork Aquario ($19.99)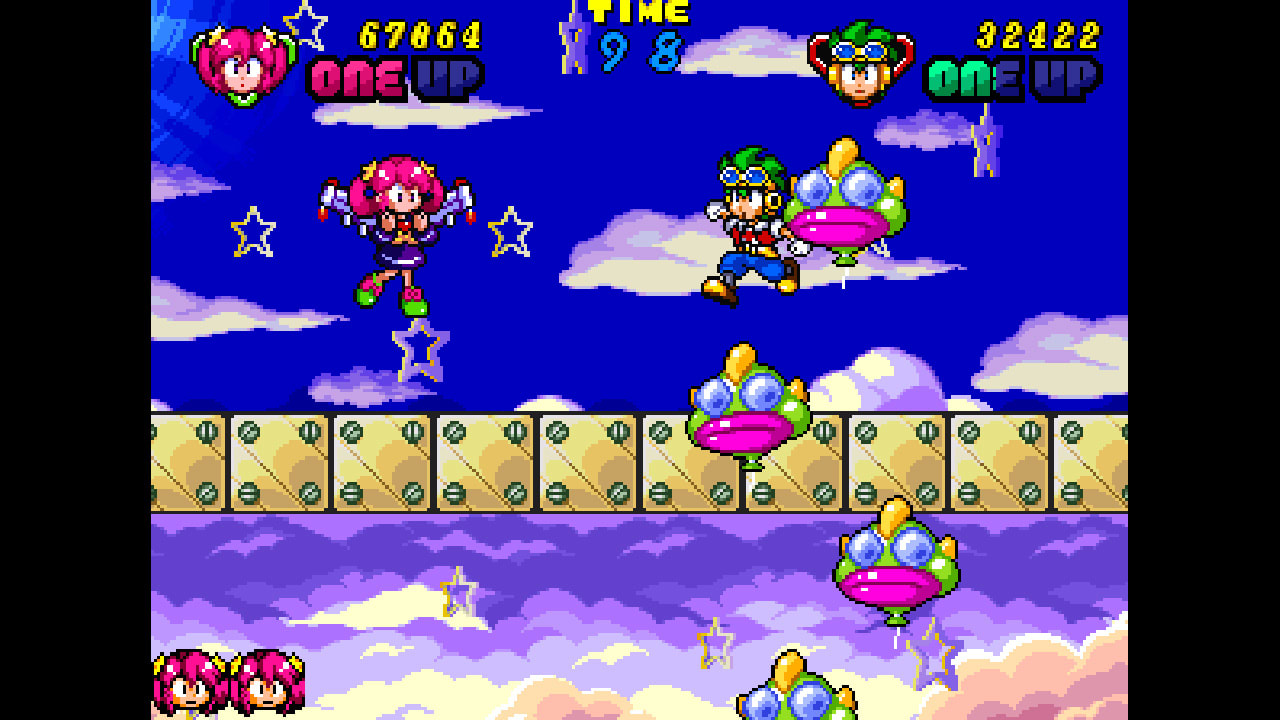 SwitchArcade Highlight!
This game has had quite the journey. Technically, a Guinness Record-winning journey. It was started around 30 years ago and got canceled due to a poor response from location tests. It was resurrected through a whole lot of luck and hard work by the folks at Strictly Limited and ININ Games, with support from members of the original team at Westone. It's a really pretty side-scrolling action game from the makers of Wonder Boy, and it certainly feels like something from an early 1990s arcade. As it is an arcade game, it takes about twenty minutes to play through. Whether or not that is fine for you depends on how much you think you'll replay it. I'll have a review of this one quite soon with my complete thoughts.
Asteroids: Recharged ($9.99)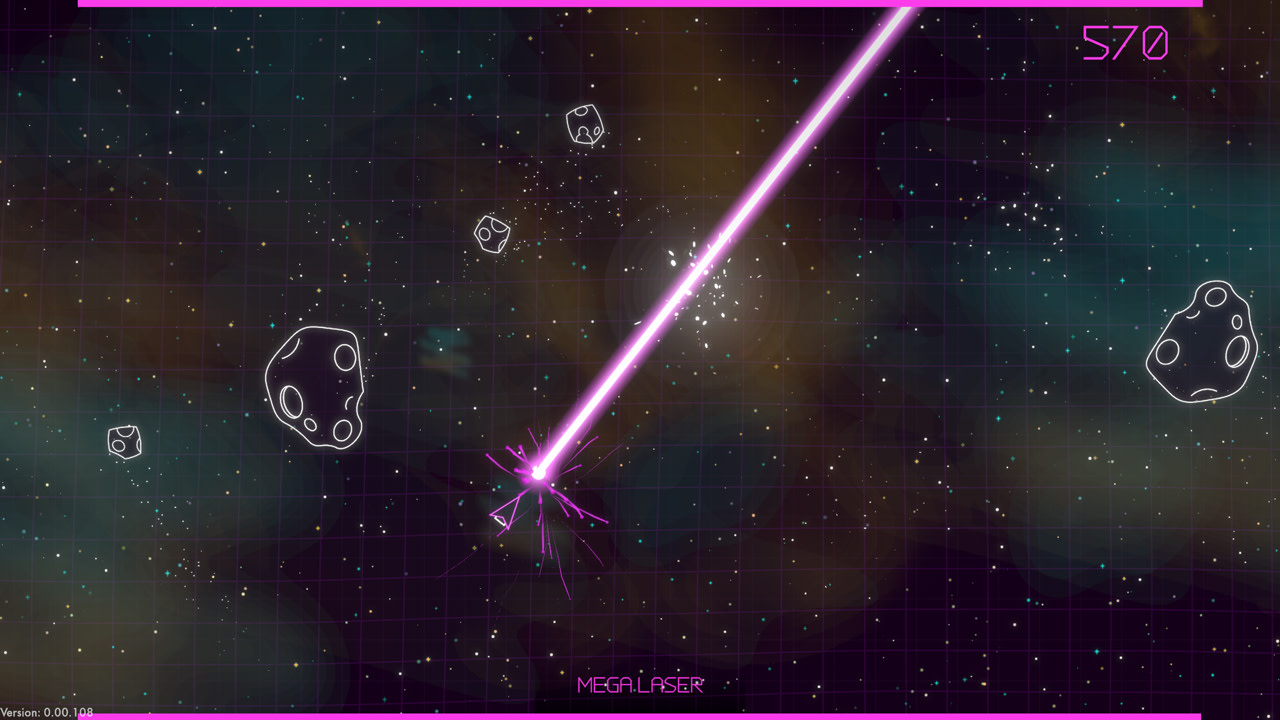 SwitchArcade Highlight!
The latest in the Recharged line from Atari revisits one of the company's biggest hits: Asteroids. As with the other games in this series, Asteroids: Recharged reimagines the classic game with new visuals, audio, gameplay mechanics, and more. There are power-ups to collect and use, new enemies that will actually put some pressure on you to move your ship, and fun challenges to try to complete. You can also play cooperatively with another player locally. I'll have a review of this game in a few days, but if you've enjoyed what Atari has done with the other Recharged games I think you'll be more than pleased with this one.
One Hand Clapping ($14.99)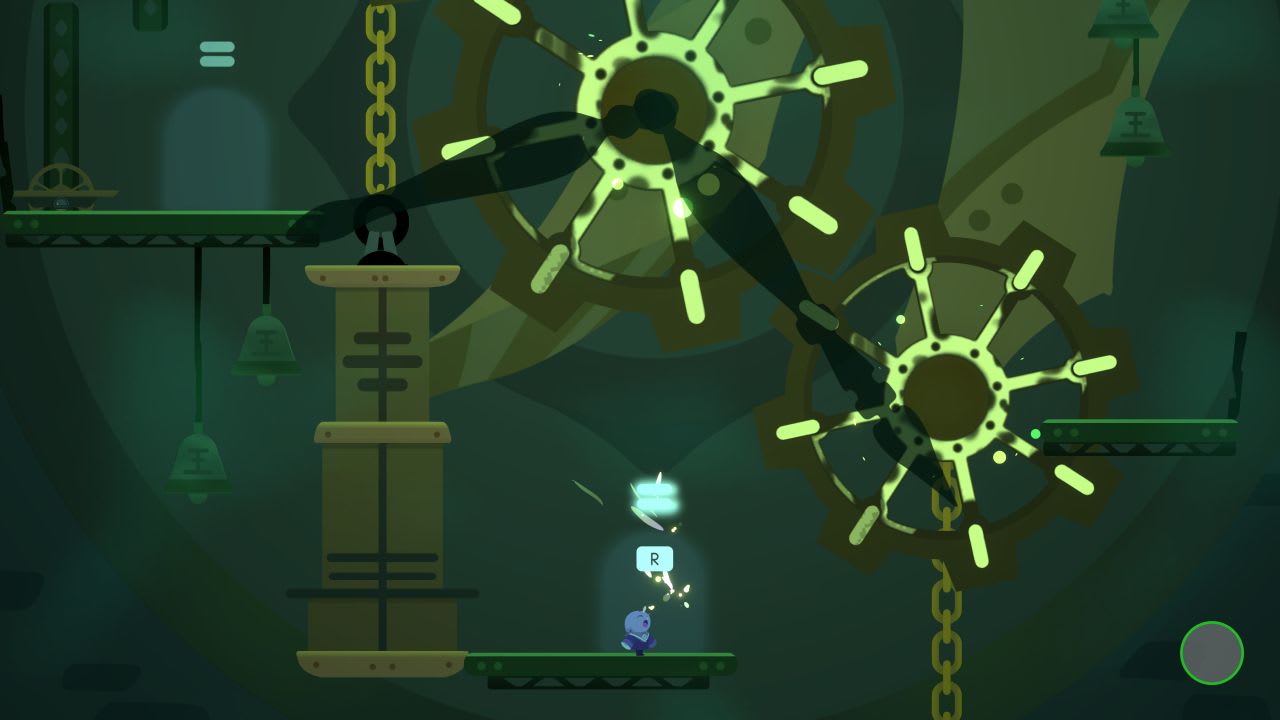 A rather novel puzzle-platformer in that you can use a mic and solve puzzles with your voice. Sing, hum, and beatbox to create various effects in the world. You don't have to be a good singer to play the game well. You just need to use your voice. The reviews of this one are very favorable for its computer version, and I imagine it will find plenty of new fans on the Switch. Just make sure you have a mic of some kind that you can use, as while you can play the game without one, it loses some of its shine.
Circa Infinity: Ultimate Edition ($10.99)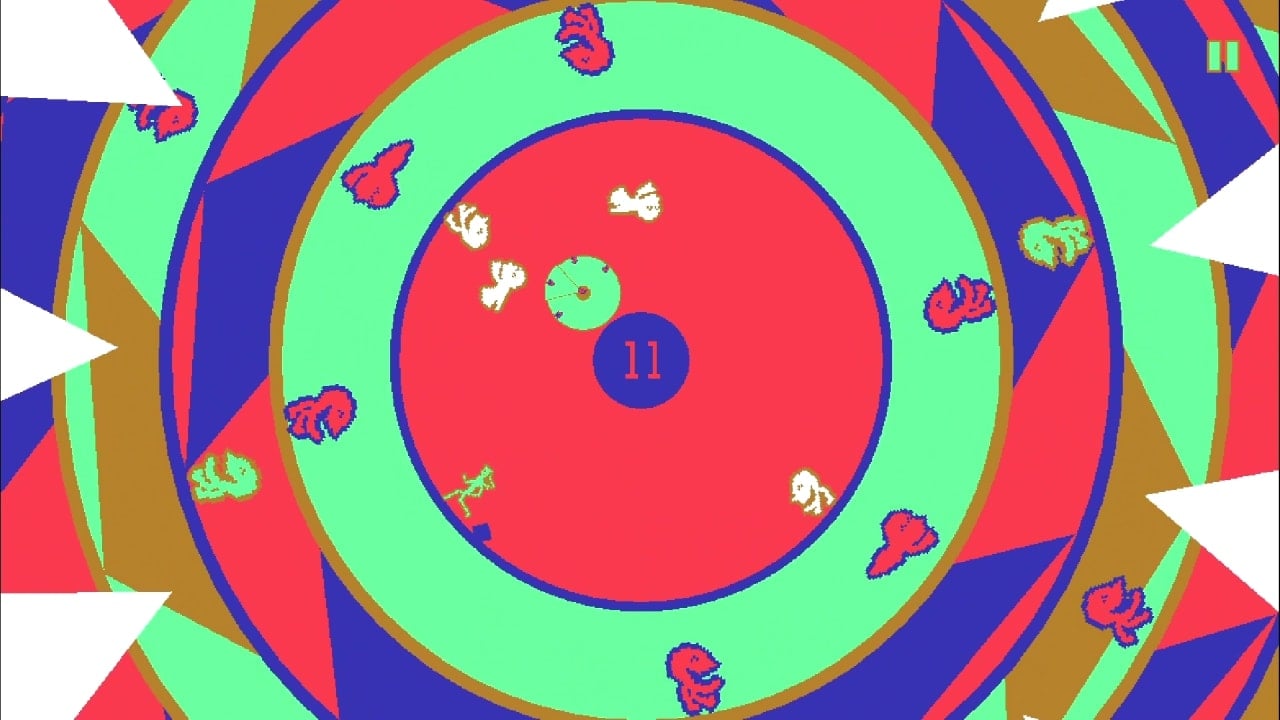 Well, this is awkward. Didn't the non-Ultimate Edition of this game just come out a little while ago from the same publisher? I mean, I like this game a lot but it feels a little iffy that this isn't just an update to the previous release or something. Anyway, this release includes everything from the previous version and adds a new endless Affinity mode with sixty new color themes. There are also some new tunes. I mean, if you're only going to buy one version, this is the one to get. But if you already own the standard version of Circa Infinity, I don't know that this is worth paying again for.
Sales
(North American eShop, US Prices)
Sonic the Hedgehog! He's got a sale going on from today, with three great adventures and Sonic Forces available at reasonable prices. There are a few other SEGA titles discounted as well, including Shin Megami Tensei 3 Nocturne HD, Puyo Puyo Tetris, and Super Monkey Ball Banana Blitz HD. Lair of the Clockwork God is a ridiculously good value for a fiver, and Circa Infinity Ultimate Edition's deep discount is a nice salve for those who may have bought the less ultimate version when it come out a couple months ago. Nothing too exciting in the outbox, but have a look through it just to be sure.
Select New Games on Sale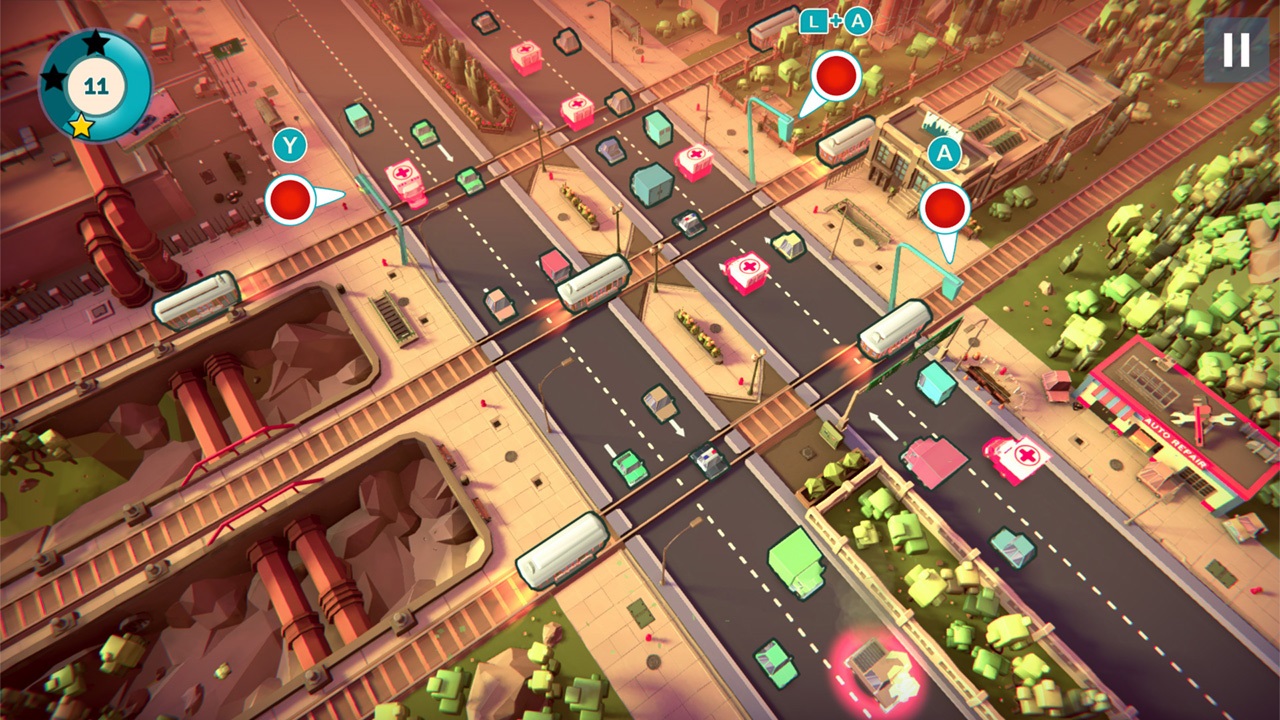 Urban Flow ($1.99 from $14.99 until 12/20)
Sonic Mania ($9.99 from $19.99 until 12/27)
Sonic Forces ($9.99 from $19.99 until 12/27)
SEGA AGES Sonic the Hedgehog ($5.99 from $7.99 until 12/27)
SEGA AGES Sonic the Hedgehog 2 ($5.99 from $7.99 until 12/27)
Puyo Puyo Tetris ($14.99 from $19.99 until 12/27)
Shin Megami Tensei 3 Nocturne HD ($29.99 from $49.99 until 12/27)
Super Monkey Ball Banana Blitz HD ($14.99 from $29.99 until 12/27)
Pico Park ($3.99 from $4.99 until 12/27)
Brotherhood United ($1.99 from $8.99 until 12/27)
Chess Royal ($2.29 from $2.99 until 12/27)
Galaxy Champions TV ($1.99 from $6.99 until 12/27)
Sky Ride ($1.99 from $6.99 until 1/2)
Flip Over Frog ($1.99 from $7.50 until 1/2)
Goonya Fighter ($11.59 from $14.49 until 1/2)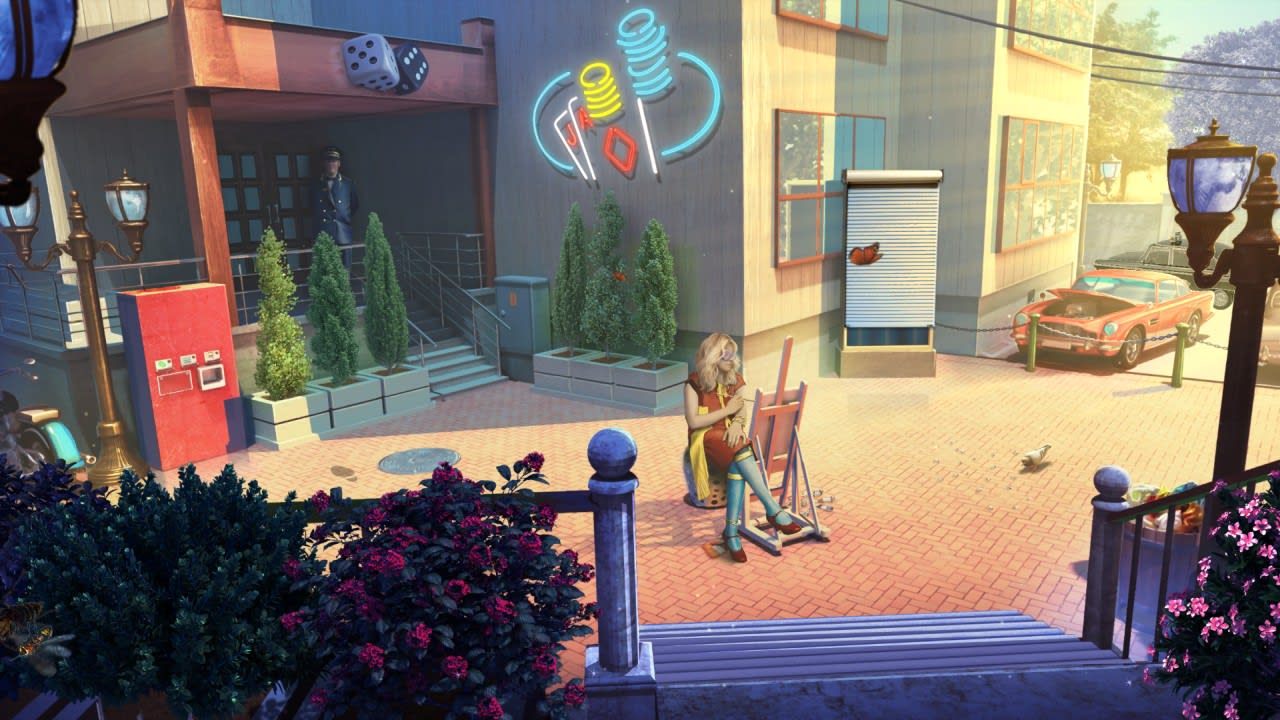 Noir Chronicles: City of Crime ($2.09 from $14.99 until 1/3)
Family Mysteries 2: EoT ($2.09 from $14.99 until 1/3)
Ludomania ($2.00 from $4.00 until 1/3)
Jet Kave Adventure ($1.99 from $19.99 until 1/3)
Pizza Bar Tycoon ($1.99 from $4.99 until 1/3)
Trancelation ($1.99 from $9.99 until 1/3)
Solitaire Deluxe Bundle 3 in 1 ($1.99 from $14.99 until 1/3)
Lair of the Clockwork God ($4.99 from $19.99 until 1/3)
Behold the Kickmen ($1.99 from $3.99 until 1/3)
Flowlines VS ($1.99 from $4.99 until 1/3)
Karma Knight ($3.59 from $8.99 until 1/3)
#Xmas, Puzzles Dream ($1.99 from $5.99 until 1/3)
Thomas Was Alone ($4.99 from $9.99 until 1/3)
The Solitaire Conspiracy ($5.99 from $11.99 until 1/3)
Circa Infinity Ultimate ($1.99 from $10.99 until 1/3)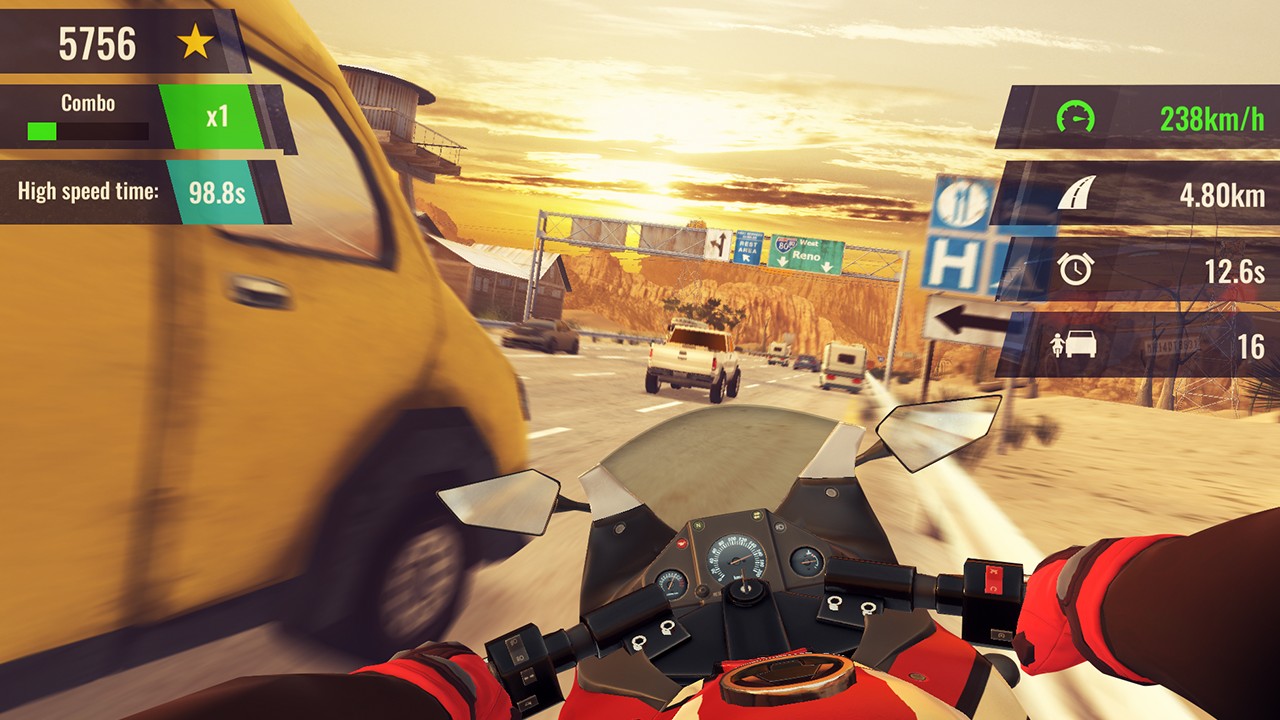 Moto Rush GT ($1.99 from $14.99 until 1/3)
Exorder ($1.99 from $12.99 until 1/3)
Guardian of Lore ($10.49 from $13.99 until 1/3)
Tap Tap Legions ($1.99 from $3.99 until 1/3)
Battle for Blood ($1.99 from $3.99 until 1/3)
Deiland: Pocket Planet ($9.99 from $19.99 until 1/3)
Ages of Mages: The Last Keeper ($5.99 from $11.99 until 1/3)
Human Fall Flat ($6.79 from $19.99 until 1/3)
Crypt of the NecroDancer ($3.99 from $19.99 until 1/3)
Adventure Pinball Bundle ($2.24 from $8.99 until 1/3)
Sales Ending Tomorrow, Wednesday, December 15th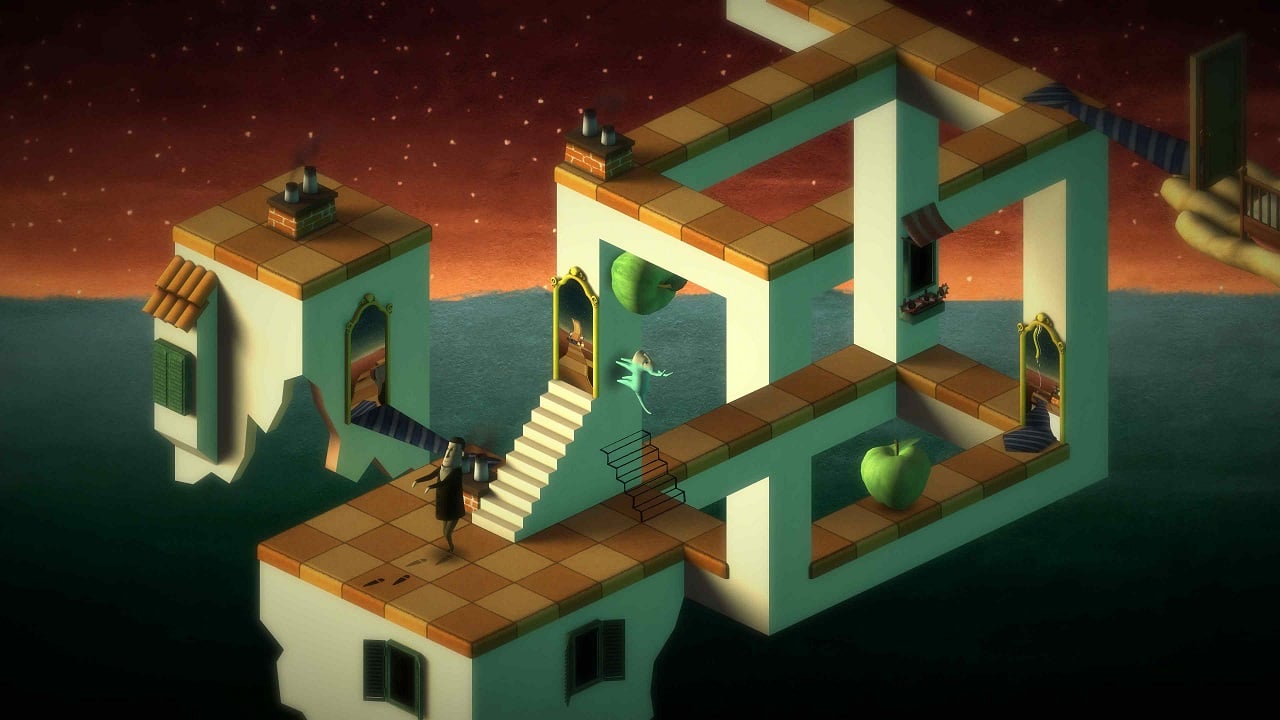 Back to Bed ($1.99 from $4.99 until 12/15)
Batu Ta Batu ($1.99 from $4.99 until 12/15)
BFF or Die ($4.99 from $7.99 until 12/15)
Castle of Pixel Skulls ($3.99 from $4.99 until 12/15)
Dead by Daylight ($14.99 from $29.99 until 12/15)
Die for Valhalla! ($4.79 from $11.99 until 12/15)
Dimension Drive ($1.99 from $12.99 until 12/15)
Hextones ($2.39 from $2.99 until 12/15)
Immortal Planet ($5.99 from $14.99 until 12/15)
Inferno 2 ($1.99 from $4.99 until 12/15)
Lost Wing ($1.99 from $7.99 until 12/15)
Lotus Bloom ($2.39 from $2.99 until 12/15)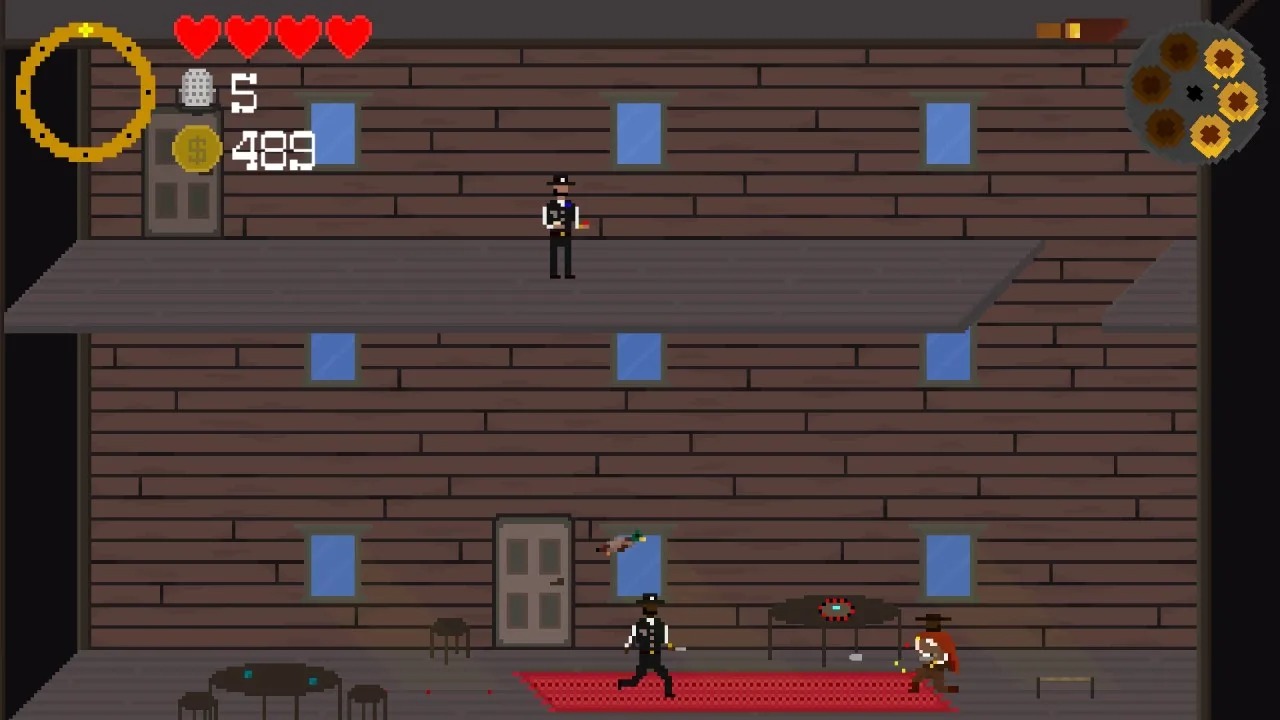 Luckslinger ($6.49 from $9.99 until 12/15)
Lumini ($1.99 from $9.99 until 12/15)
Rainswept ($2.49 from $9.99 until 12/15)
STAB STAB STAB! ($3.99 from $9.99 until 12/15)
Steamburg ($1.99 from $4.99 until 12/15)
Tetsumo Party ($1.99 from $4.99 until 12/15)
The Bug Butcher ($1.99 from $7.99 until 12/15)
Thea: The Awakening ($7.19 from $17.99 until 12/15)
Tracks: Toybox Edition ($10.19 from $29.99 until 12/15)
Wingspan ($13.39 from $19.99 until 12/15)
That's all for today, friends. There isn't too much on the schedule for tomorrow, but we'll have to see if any surprises show up. If not, I'll have a review or two ready for you to read. We'll also have whatever news and sales come along in the next 24 hours, as usual. I hope you all have a terrific Tuesday, and as always, thanks for reading!