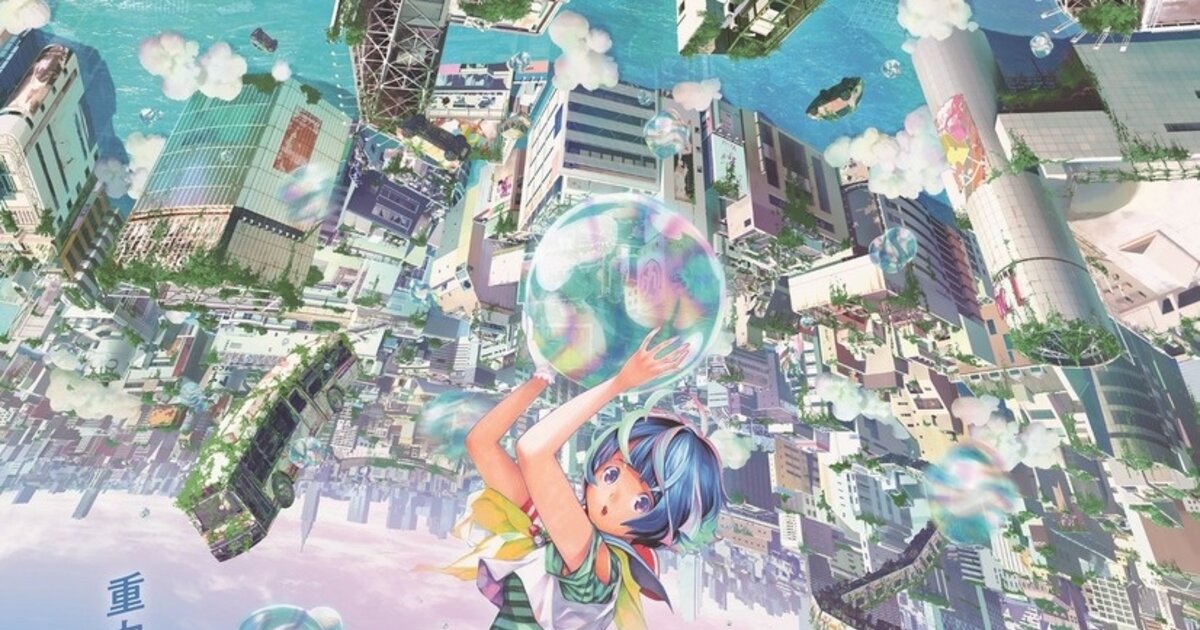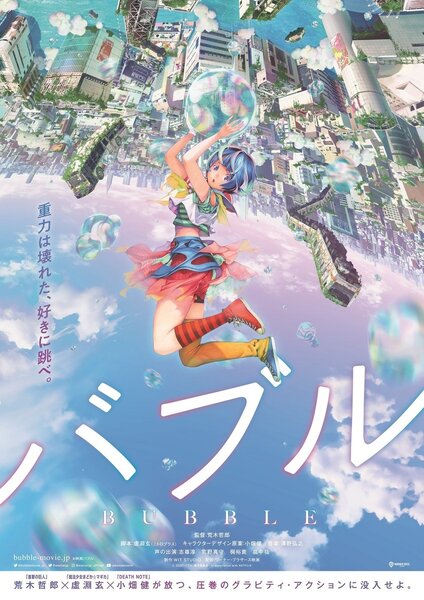 Attack on Titan director Tetsuro Araki and Wit Studio will team up for an original anime film titled Bubble!
Produced by Netflix, it will stream worldwide from April 28, 2022. Japanese screenings will begin on May 13.
The story takes place in a Tokyo in which gravity has been disrupted. Cut off from the outside world, the city has become a playground for orphaned children and their parkour team battles. Hibiki, an ace player famed for his dangerous parkour style, makes a reckless move and plummets into the gravity-warped sea - only to be saved by Uta, a young girl with a mysterious power. Then, the two hear a sound that can only be heard by them...
The film will feature a script by Gen Urobuchi ( Puella Magi Madoka Magica, Fate/Zero, Psycho-Pass ), character design by Takeshi Obata ( Death Note, Bakuman ), and music by Hiroyuki Sawano ( Promare, Mobile Suit Gundam Narrative, Attack on Titan ).
Jun Shison ( live action Anohana: The Flower We Saw That Day, The Way of the Househusband ) will play the protagonist, Hibiki. Veteran voice actors Mamoru Miyano, Yuki Kaji, and Tasuku Hatanaka are set to play undisclosed roles.
Bubble will stream worldwide on Netflix from April 28, 2022.
©2022 Bubble Production Committee
Adapted with permission from Anime!Anime!