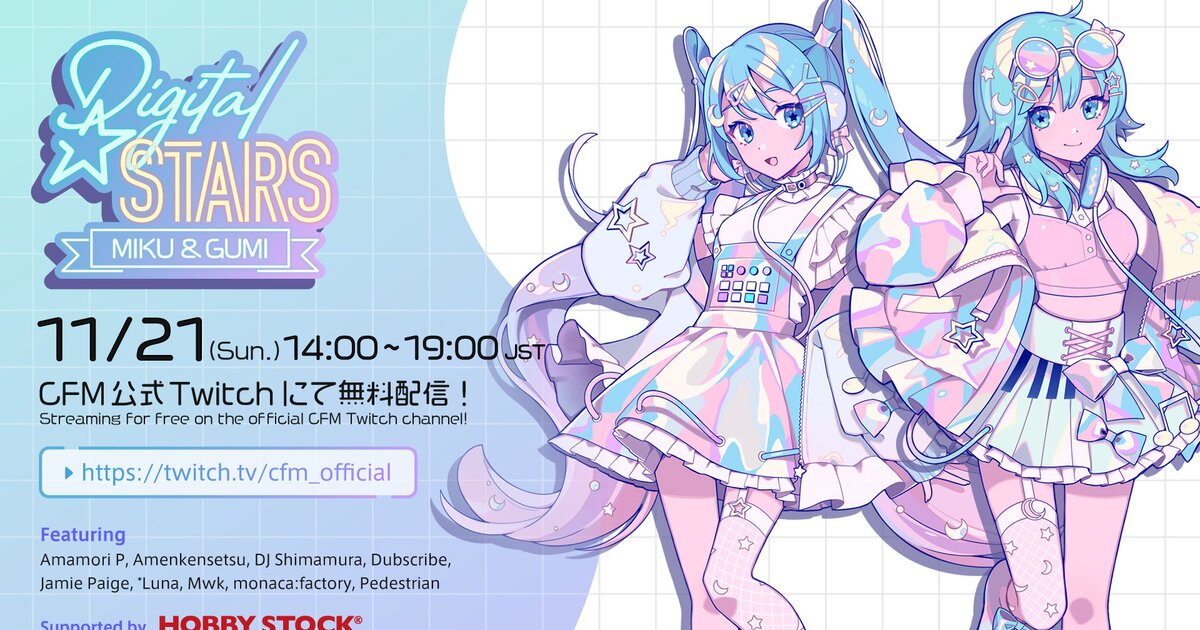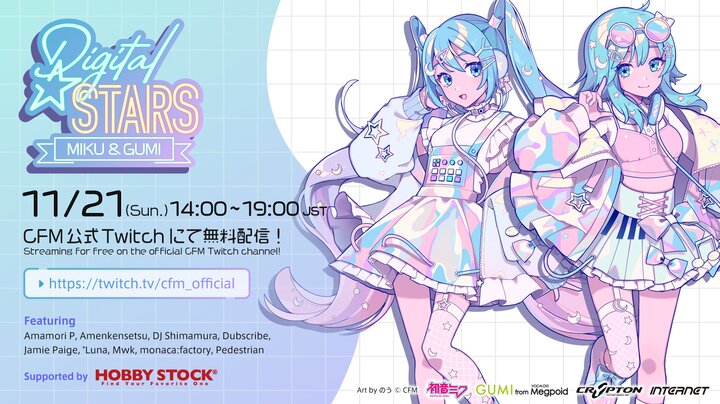 Enjoy the club from home with music event Digital Stars feat. MIKU & GUMI, which will be streamed online for free!
Fans can listen to club music featuring the two Vocaloid stars by tuning in to the official Hatsune Miku Twitch channel on November 21 from 2:00 pm to 7:00 pm (JST).
The event's lineup consists of nine artists: Amamori P, Amenkensetsu, DJ Shimamura, Dubscribe, Jamie Paige, *Luna, monaca:factory, Mwk, and Pedestrian.
Check out the theme song, "Unsung Melodies" by monaca:factory feat. Hatsune Miku & GUMI.
Digital Stars feat. MIKU & GUMI is the latest installment in the Digital Stars club event series, which showcases musical collaborations born of all kinds of creators and influences.
For Miku and Gumi goodness you can keep, check out the Digital Stars feat. MIKU & GUMI Compilation CD, currently available to order at Tokyo Otaku Mode.
For more info on the event, check out the official website.