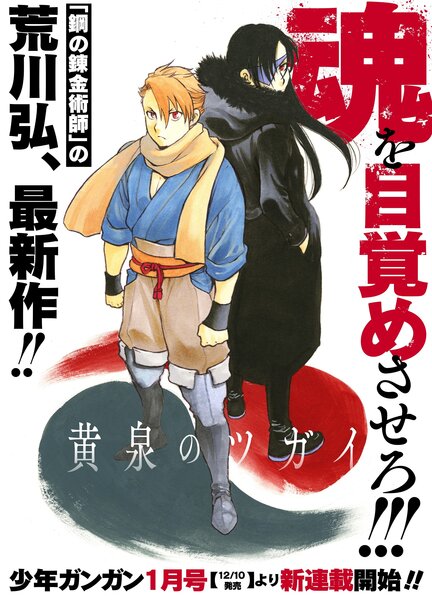 Fullmetal Alchemist author Hiromu Arakawa's latest manga series, Yomi no Tsugai, will debut on December 10 in the January edition of Shonen Gangan!
The January issue of Shonen Gangan will feature a cover dedicated to the new series, as well as a color opening.
In addition to Fullmetal Alchemist, Arakawa has penned popular manga series like Silver Spoon, which ran from 2011 to 2019, and The Heroic Legend of Arslan, which began serialization in 2013 and is still ongoing.