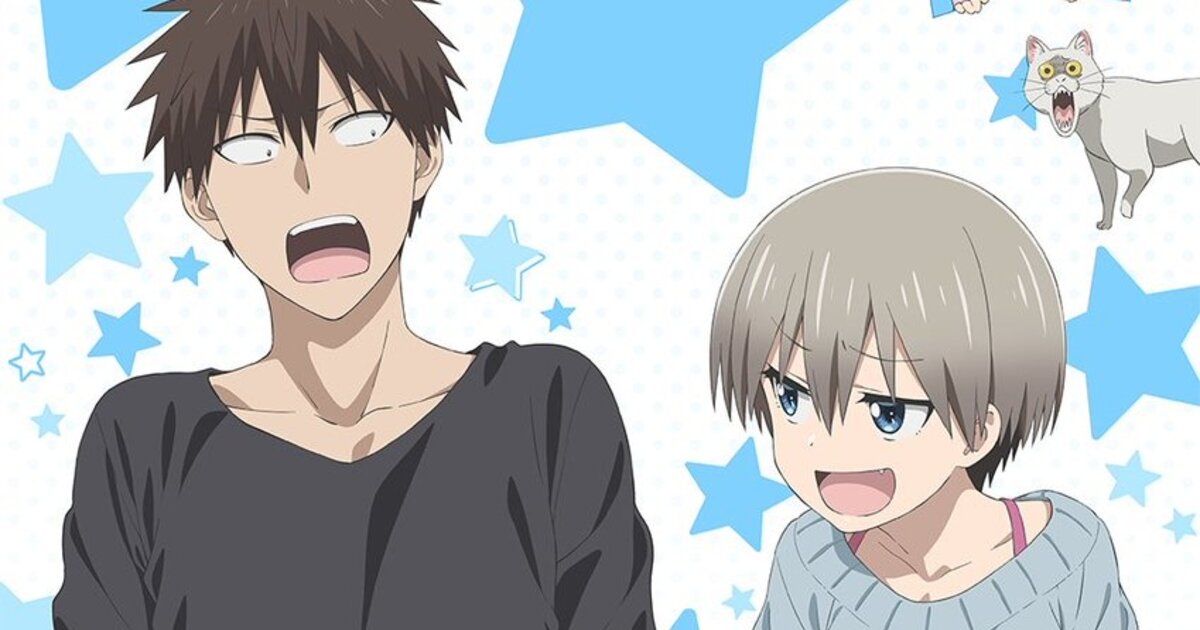 Comedy anime Uzaki-chan Wants to Hang Out! will be back with Season 2 in 2022!
The newly released visual features central characters Hana Uzaki and Shinichi Sakurai playing games together.
/
2022年
TVアニメ第2⃣期
放送決定ッス‼
\

スペシャルビジュアルを公開‼
いつも通りゲームで遊んでいる宇崎ちゃんと真一。
後ろには噂のあの子が……⁉https://t.co/QqhtA2tSIx">https://t.co/QqhtA2tSIxhttps://twitter.com/hashtag/%E5%AE%87%E5%B4%8E%E3%81%A1%E3%82%83%E3%82%93?src=hash&ref_src=twsrc%5Etfw">#宇崎ちゃん https://t.co/himbwZdfiA">pic.twitter.com/himbwZdfiA

— 「宇崎ちゃんは遊びたい!」公式 (@uzakichan_asobi) https://twitter.com/uzakichan_asobi/status/1423963444659703825?ref_src=twsrc%5Etfw">August 7, 2021
Based on Take's manga of the same name, Uzaki-chan Wants to Hang Out! follows Hana, an extroverted college student who constantly tries to change the introverted lifestyle of her upperclassman, Shinichi.
The anime's first season aired from July to September 2020.
Uzaki-chan Wants to Hang Out! Season 2 will air in 2022.
©2020 Take / KADOKAWA / Uzaki-chan Production Committee