Action anime Tokyo Revengers will be back with Season 2 in January 2023!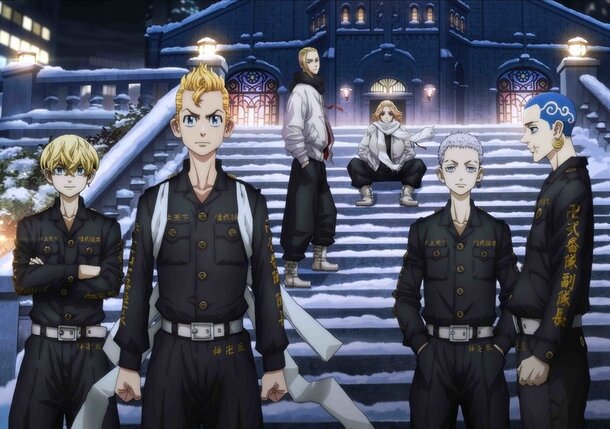 The new season will be based on the original manga's Christmas Showdown arc.
Created by Ken Wakui, Tokyo Revengers follows former delinquent (and now total loser) Takemichi. A day after learning that his middle school sweetheart and one true love Hinata has been murdered by the Tokyo Manji Gang, he is pushed off a train station platform to his death. Waking up 12 years in the past, Takemichi soon decides that he must save Hinata by changing their future.
The first season aired from April to September 2021 with 24 episodes.
Tokyo Revengers Season 2 will air in January 2023.
© Ken Wakui, Kodansha/Tokyo Revengers Anime Production Committee
Adapted with permission from Anime!Anime!