Hello gentle readers, and welcome to the SwitchArcade Round-Up for January 13th, 2022. It's a Thursday, and we've got a pretty hefty bag of new releases to dig into. There are always some fun surprises, and this week that came in the form of SNK Vs. Capcom: Card Fighters' Clash dropping out of nowhere. There are plenty of other good games to check out, and we've got summaries of all of them. We also have the usual lists of new and expiring sales, such as they are. Let's have a look!
New Releases
SNK Vs. Capcom: Card Fighters' Clash ($7.99)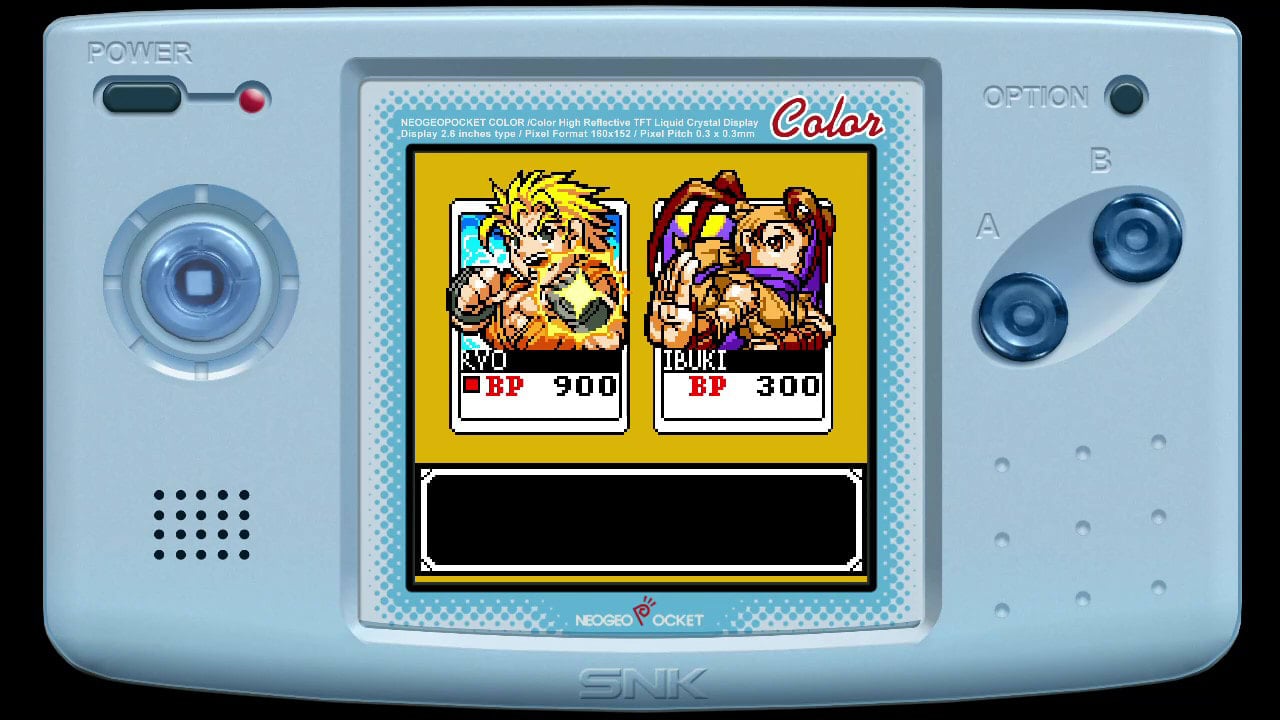 SwitchArcade Highlight!
Oh yeah, now we're talking. After a bit of a break, SNK is back to releasing NEOGEO Pocket Color games on the Switch. And what a return! SNK Vs. Capcom: Card Fighters' Clash is arguably the best game on the system, offering a highly compelling card collecting and battling experience. This Switch port allows you to pick between the SNK and Capcom versions of the game, and even trade between the two. Otherwise, you've got more or less the same wrapper and options seen in other NEOGEO Pocket Color Switch releases. I'll have a review of this one soon.
To Be Or Not To Be ($6.99)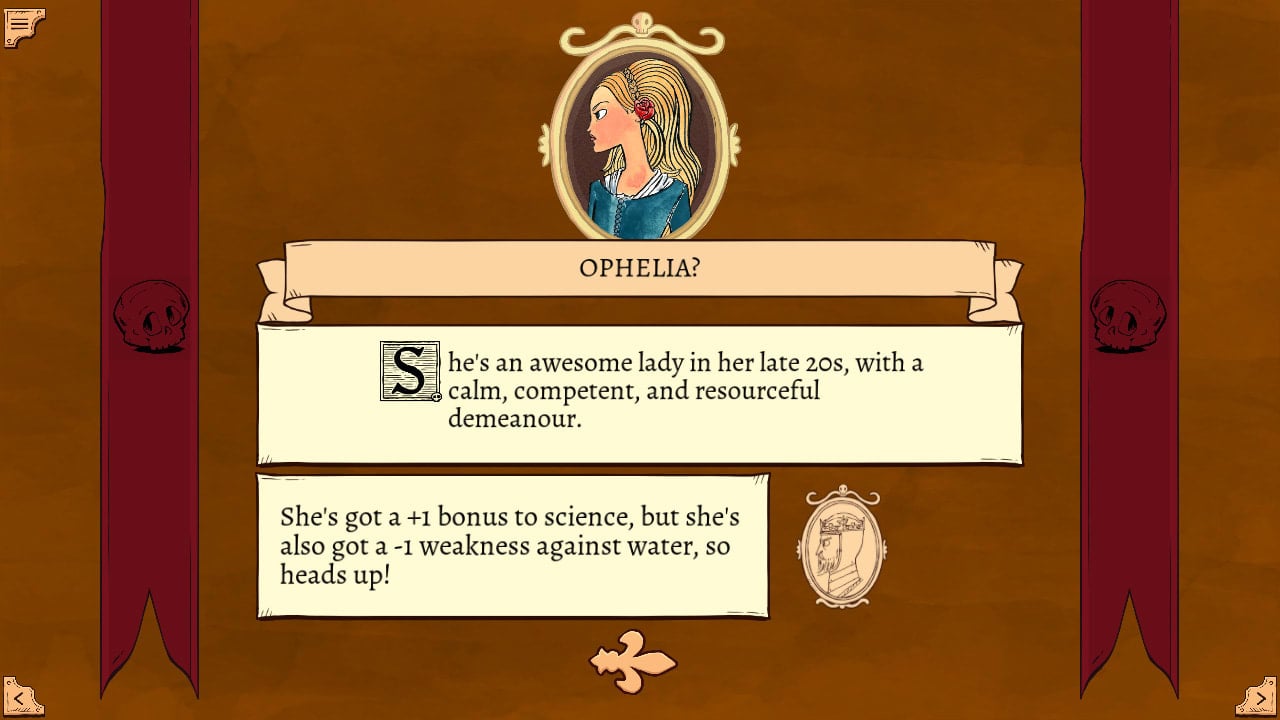 SwitchArcade Highlight!
Tin Man Games brings one of its best (and funniest) gamebooks to the Switch with this port of Ryan North's To Be Or Not To Be. Play through the famous Shakespearean play as one of several characters, and make the story go the way you want it to go. If you want to follow the flow of the original Hamlet, little Yorick skulls will mark the way. Alternatively, you can use those skulls to tell you which choices will take you off on a tangent, which is also a very fun way to play. If you haven't played this before, whether on mobile or computer, there's no better time to rectify that.
ESCHATOS ($26.99)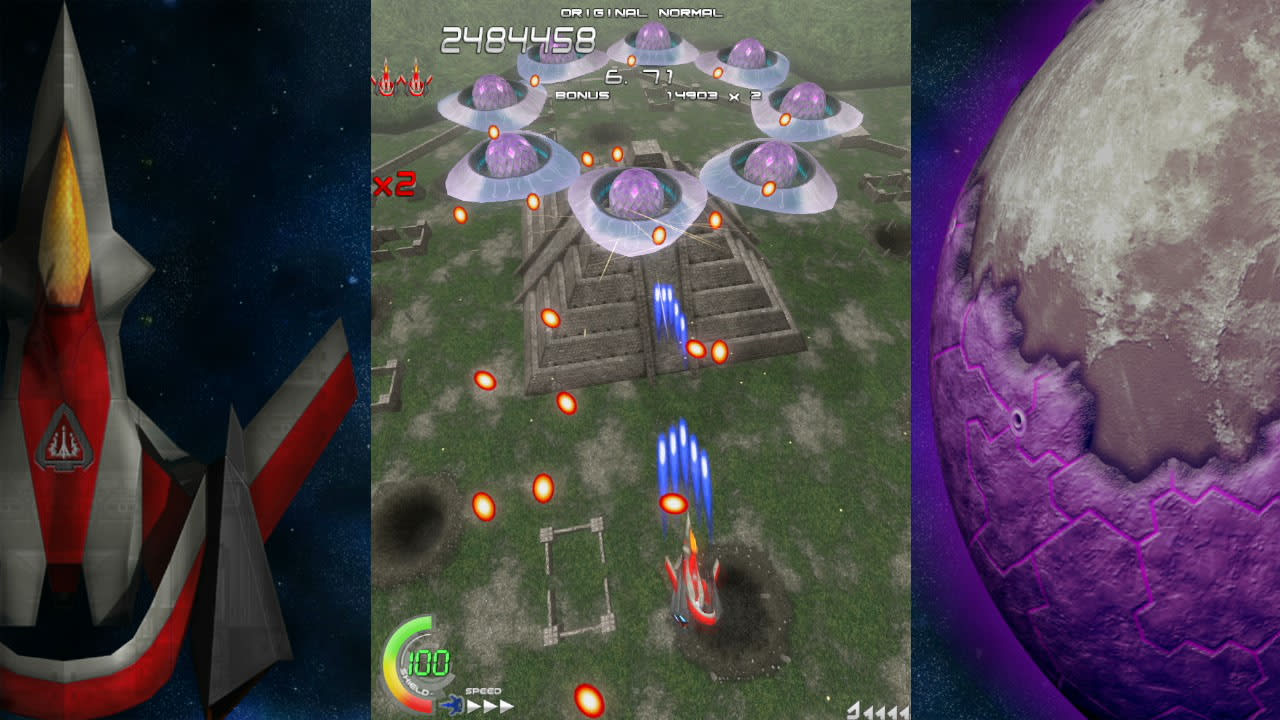 SwitchArcade Highlight!
It feels like top-tier shoot-em-ups have been dropping every week or so for the last little while on Switch. Here's one more! Eschatos is a stylish vertical shooter with a fun scoring system that relies on maintaining chains. You have a narrow long-distance attack, and a short-range wider attack that you can switch between as you like. You also have a shield that can cancel bullets, and learning to use that is they key to hitting higher scores. You get three different modes of play in Eschatos, and the game's predecessors Judgement Silversword and Cardinal Sins are also included. Those are WonderSwan Color games, by the way. I'll have a review of this one very soon.
Arcade Archives Gunnail ($7.99)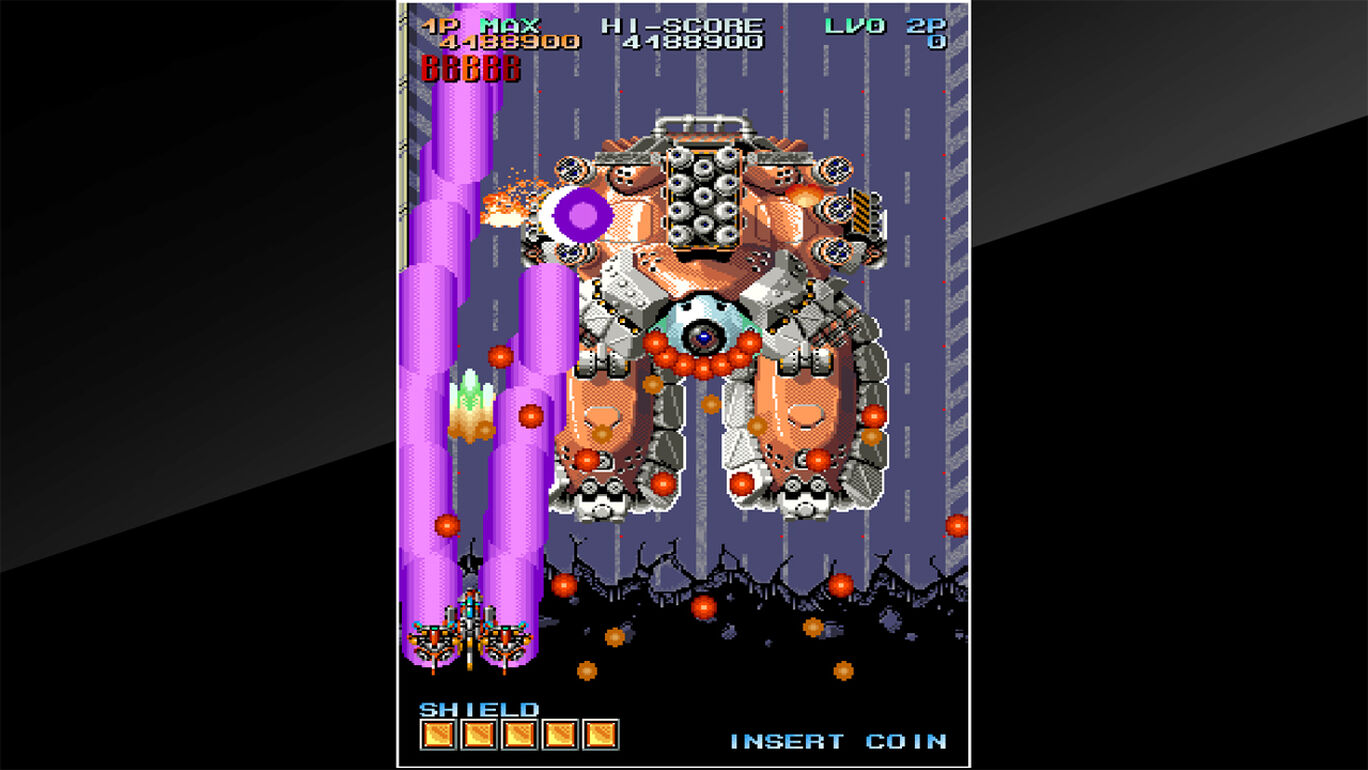 NMK's 1993 arcade game Gunnail is not another one of those top-tier shoot-em-ups, but it's probably one of the better games from the developer's short life. Nothing too fancy, but it will give you some basic vertical shoot-em-up fun. Hamster has done its usual fine work in bringing the title to the Switch, so if by some chance you happen to remember playing this in the arcade you'll likely find this version doesn't betray your memories.
Nova-111 ($9.99)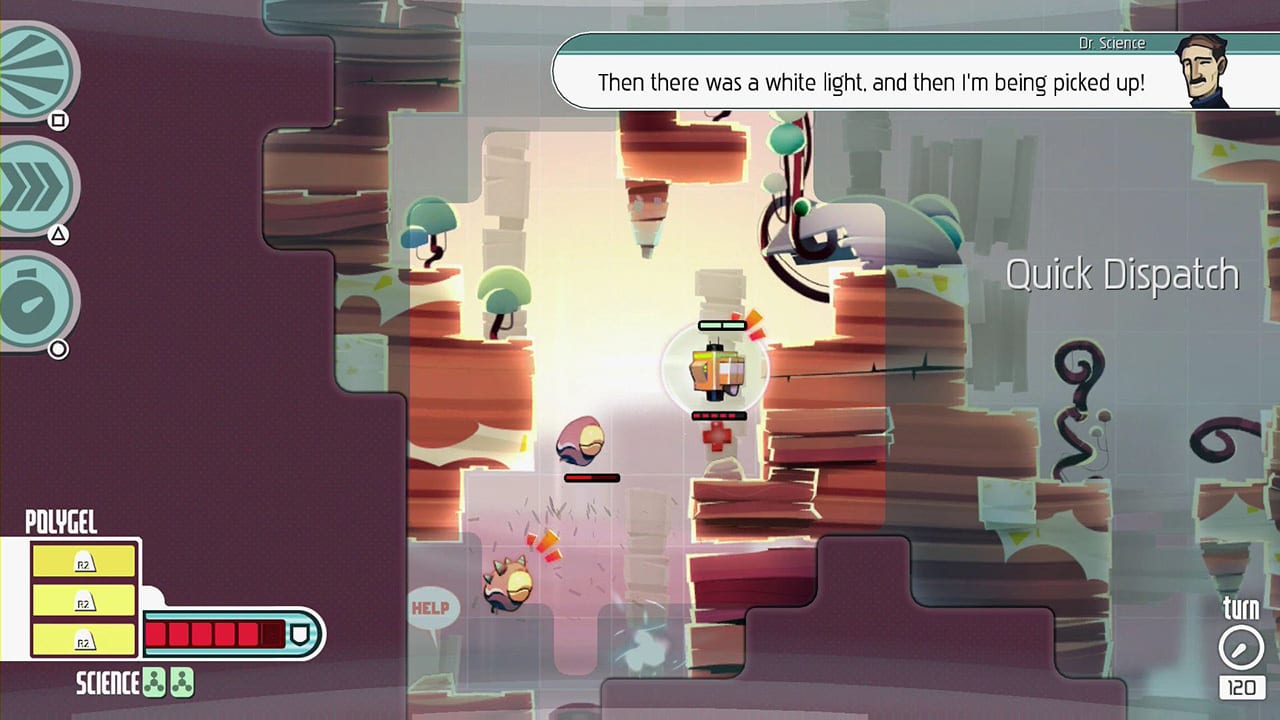 Originally released on a variety of platforms in 2015, Nova-111 brings its unique style of turn-based puzzle fun to the Switch. Reviews on this one were all over the board on other systems, and I imagine the game will be equally divisive here. Space-time has been wrecked and you need to use your special vessel to seek out scientists to help you fix it. There are three different worlds to explore, with unique traps and obstacles to deal with. Think carefully before you make each move, because once you do all kinds of things will start moving along with you. If you're looking for something a bit different in the puzzle category, you may want to investigate this one further.
hocus 2 ($4.99)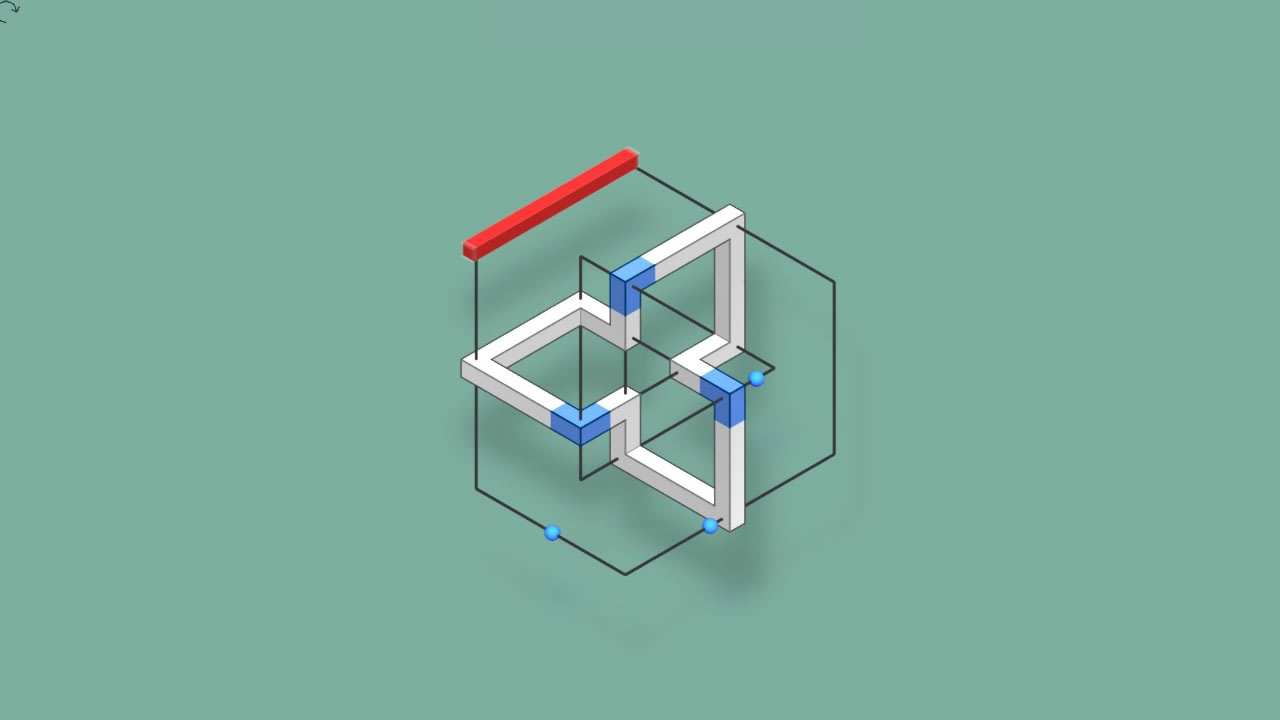 This will likely be a familiar sight to regular readers. Well, regular readers who have been around for a while. That's a lot of you, right? The hocus games released on mobile ages ago, and here is the second one on Switch. Move around impossible structures in eighty-five levels. Various gimmicks are introduced along the way to keep things interesting. This is one of those relaxing puzzles to pick at whenever you feel like taking a break. Only a couple bucks more than the mobile release, too. Nice.
Eternal Radiance ($19.99)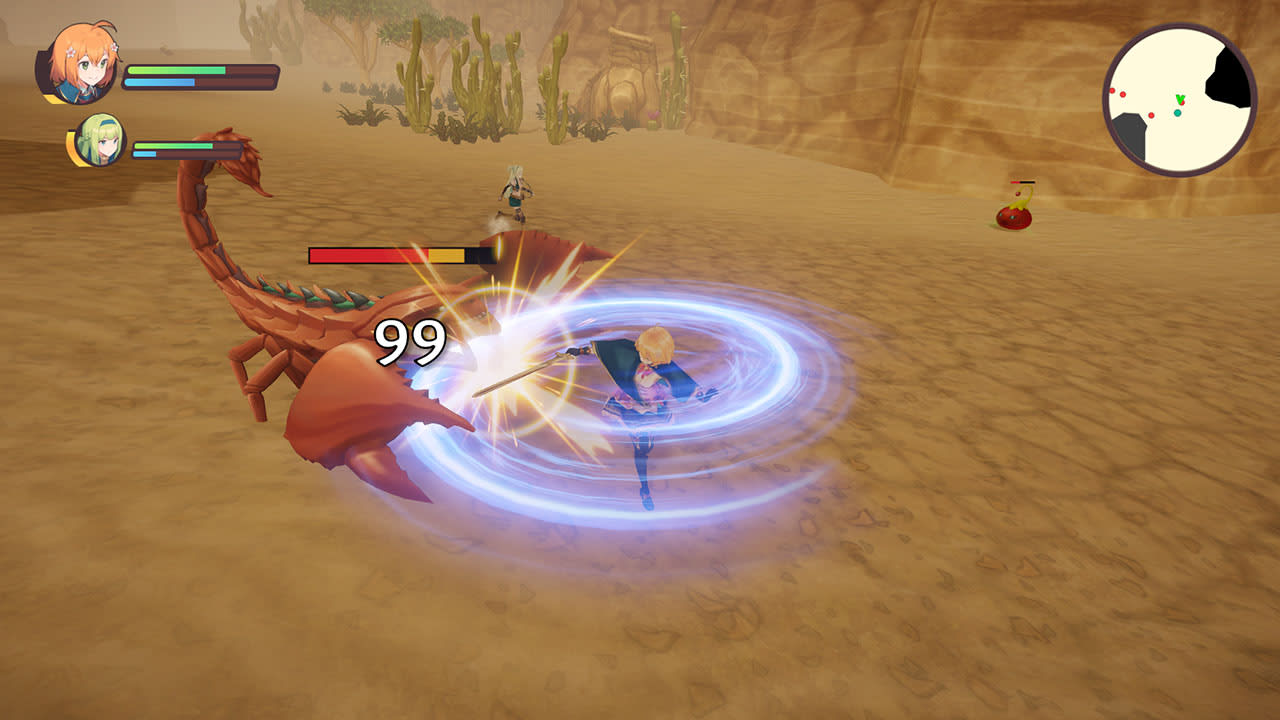 Okay, so you can see that screenshot there, right? It probably has you thinking this is going to be an action-RPG, and it sometimes is. But for the most part, this is essentially a visual novel. You will be doing some exploration and combat, but you will be doing a lot more reading. That's not a bad thing, I just want people to be aware of what they are getting into. It's an enjoyable game, though the battle bits aren't particularly inspired. I can't give the game a full-on recommendation, but it's good enough that if you think it sounds interesting, you will probably enjoy it.
DUEL PRINCESS ($24.99)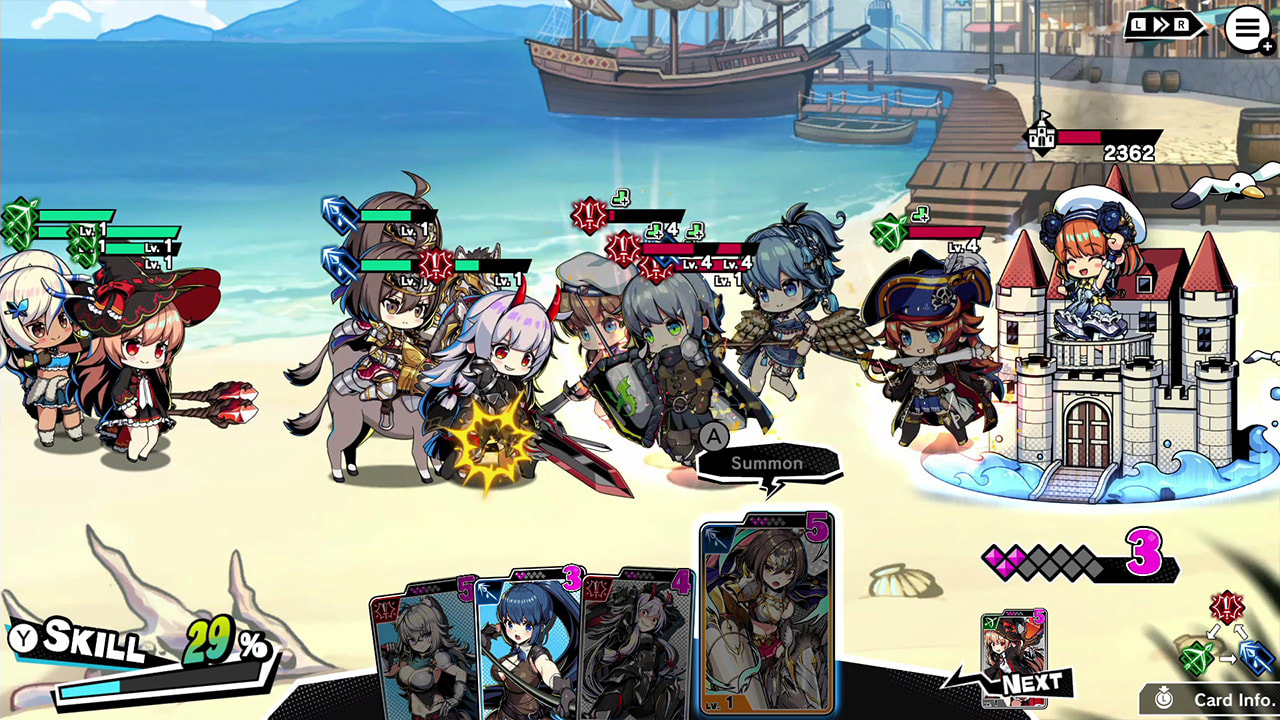 This is a castle defense game with a deck-building component. Because it comes from publisher qureate, it is also very randy. You battle against other princesses to make them join your cause, and as the battles wear on the clothes wear down. You'll have to give each of the naughty princesses an extra punishment after the fight is finished. Other than the friskiness and the fact that your forces all come from a deck of cards, this is a fairly ordinary example of its genre. If gameplay is what you are after, you can probably find cheaper and better choices on the Switch. But that's not really the selling point here, is it?
Pixel Game Maker Series GAME BATTLE TYCOON ($14.99)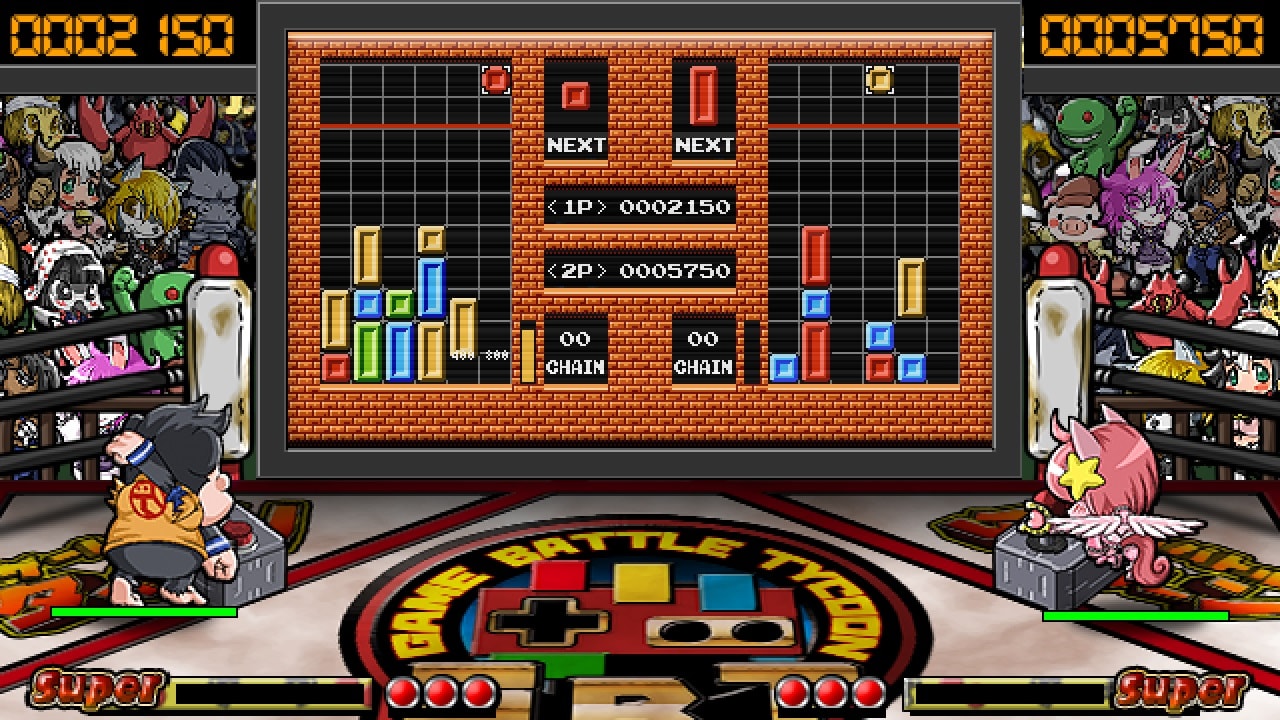 In this game, you play as someone who is playing a game. That distinction is important, because you are competing against another person who is playing. You can try to out-score them according to the rules, or you can get up and attack them or steal their controller to mess with them. There are five games within the game to play here, and you can play against the computer in story mode or against another human in local multiplayer. There are six different characters to use, and they all have their own abilities and special moves. Certainly an inventive idea, at the very least.
Astroneer ($29.99)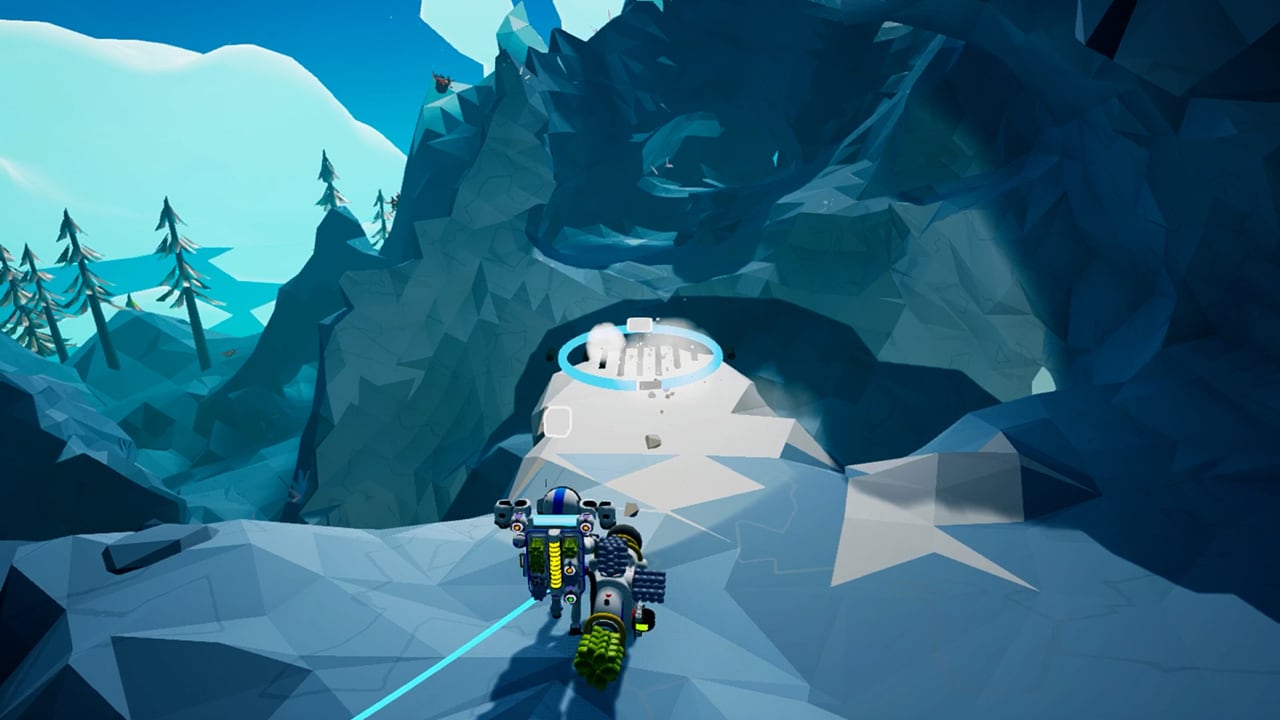 Another decent, but not outstanding, survival game. This time the setting is space, and you'll need to travel from planet to planet doing your thing. Explore, gather resources, craft equipment, shape the landscape as needed, and so on. It's a bit rough around the edges and the difficulty curve is far from smooth, but the multiplayer feature might help you overlook that stuff. Up to four players can play via online multiplayer, with drop-in and drop-out support. Feels a little expensive for what it is to me, but if you like the look of it don't let me hold you back.
Aery – Dreamscape ($9.99)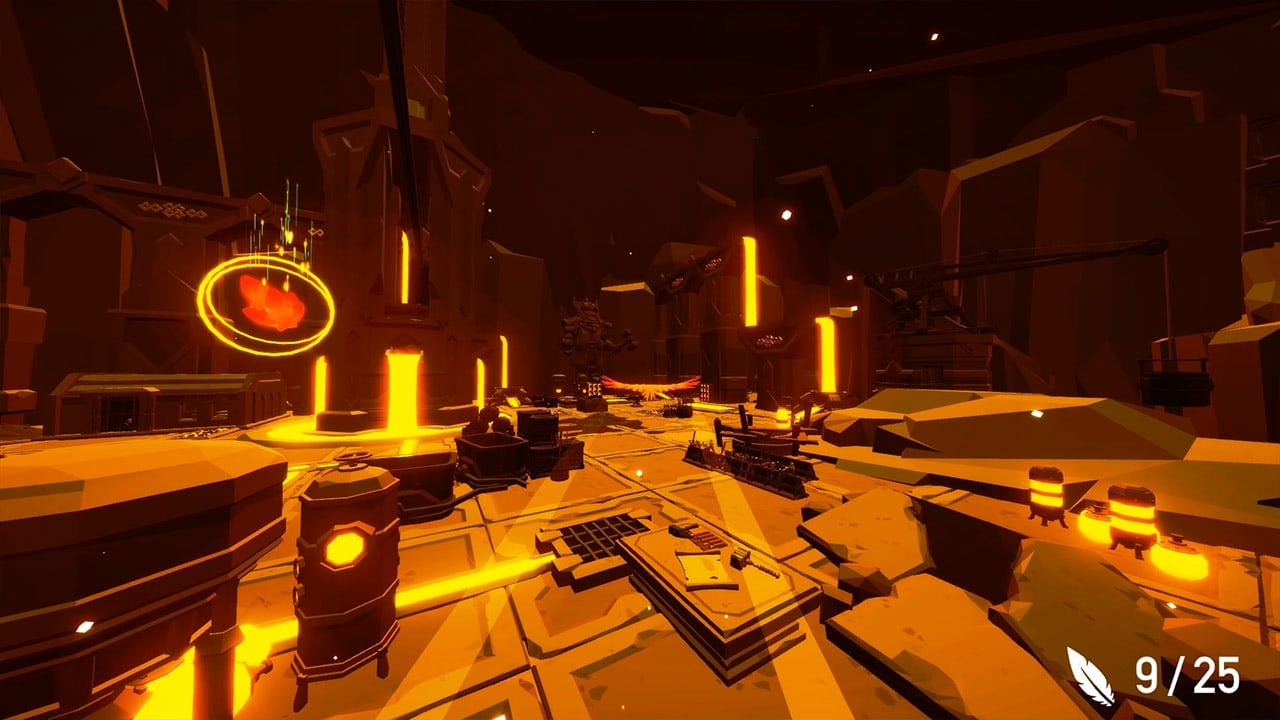 Aery's back, and it looks like another helping of the same. Enter the minds of others, fly around and check things out, gather up memory shards, and chill. If you've enjoyed the previous Aery games and want more, here you go. Not much more I can say about it.
Headland ($19.99)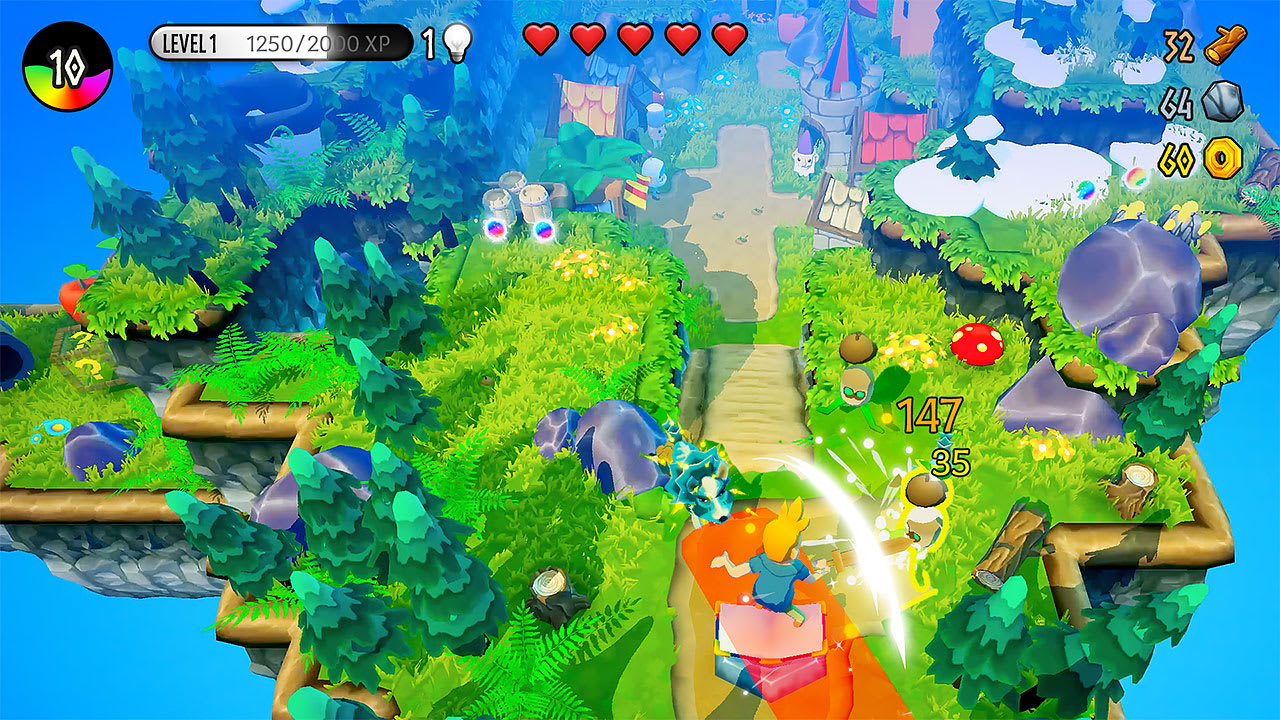 This one released on mobile a bit over a year ago, and you can still find it on both the Apple App Store and Google Play Store. It's an action-adventure game with some light RPG elements. Collect blueprints, upgrade your gear, help NPCs solve their problems, and so on. The mobile versions allow you to play the game for forty-five minutes before asking you to pay $5.99 to unlock the whole game, so that's a nice way to get a taste of what it broadly offers if you're curious. Naturally this version is built for button controls and the Switch's display, so there are some differences. From my experience, this game sits squarely in the "okay" zone, but your feelings may differ.
Sniper Time: The Shooting Range ($4.90)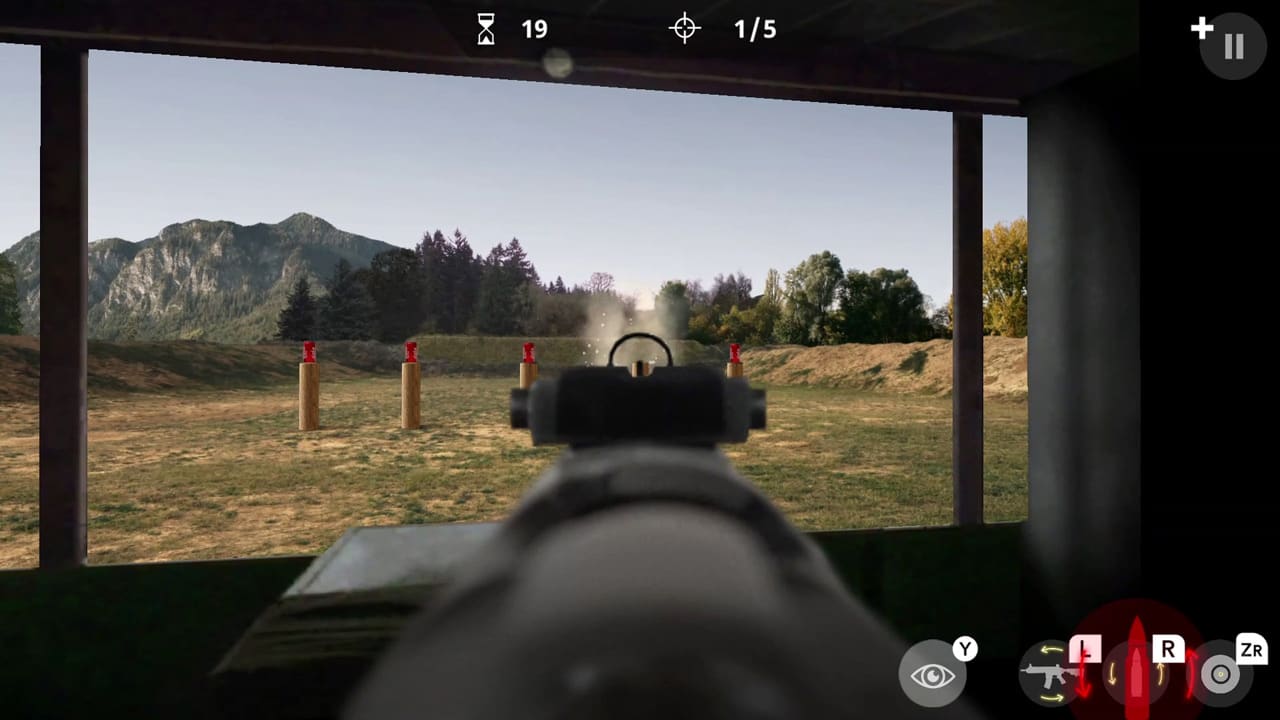 One of the many, many sniper games you can find on mobile. Here it is on the Switch, now costing five bucks instead of being free. No IAPs in this version, mind you. Hopefully the game has been rebalanced with that in mind, but I'm not interested enough in this kind of thing to investigate it to that extent.
VAZIAL SAGA XX ($34.00)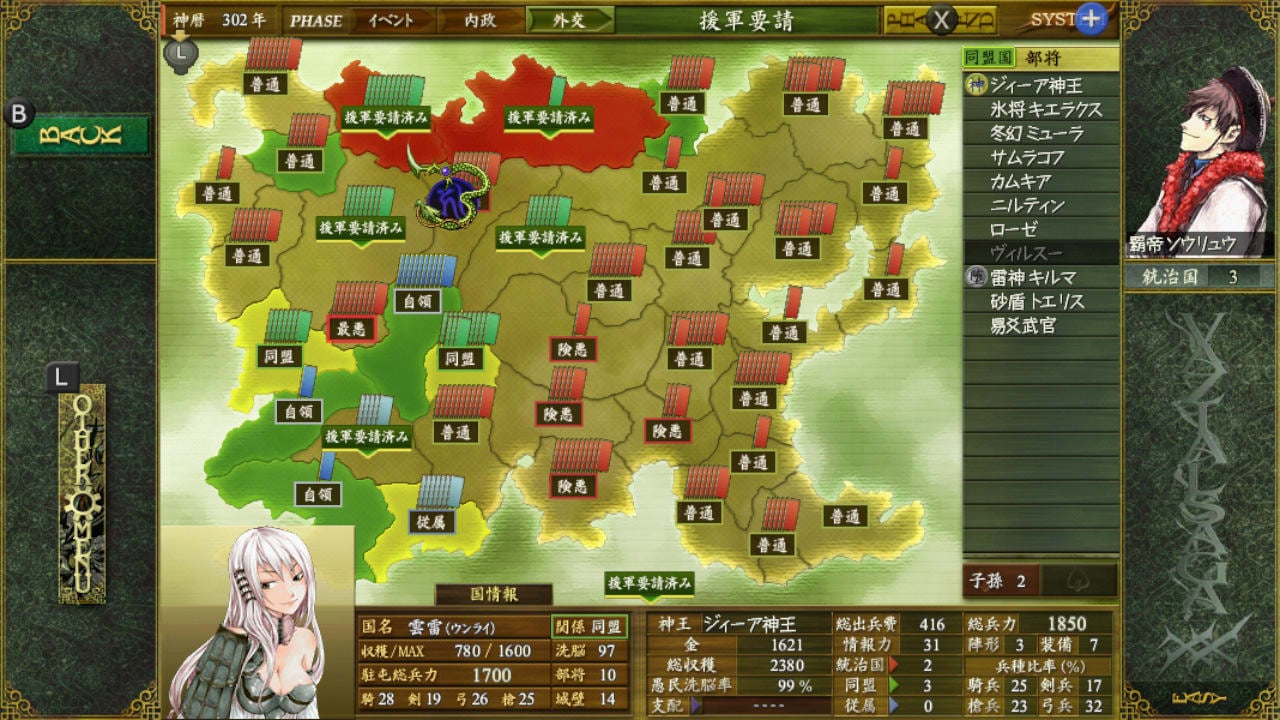 This is a text-heavy historic simulation game based on Japan's warring states period, and the only language it supports is Japanese. Unless you can read the language, you won't get very far with this. If you can? It's not bad.
Sales
(North American eShop, US Prices)
It's been something of a theme this week, but that sure isn't much of a new list of sales. The outbox also doesn't have a whole lot worth getting excited about. That's just how things are sometimes, friends. I'm sure tomorrow will make up for it.
Select New Games on Sale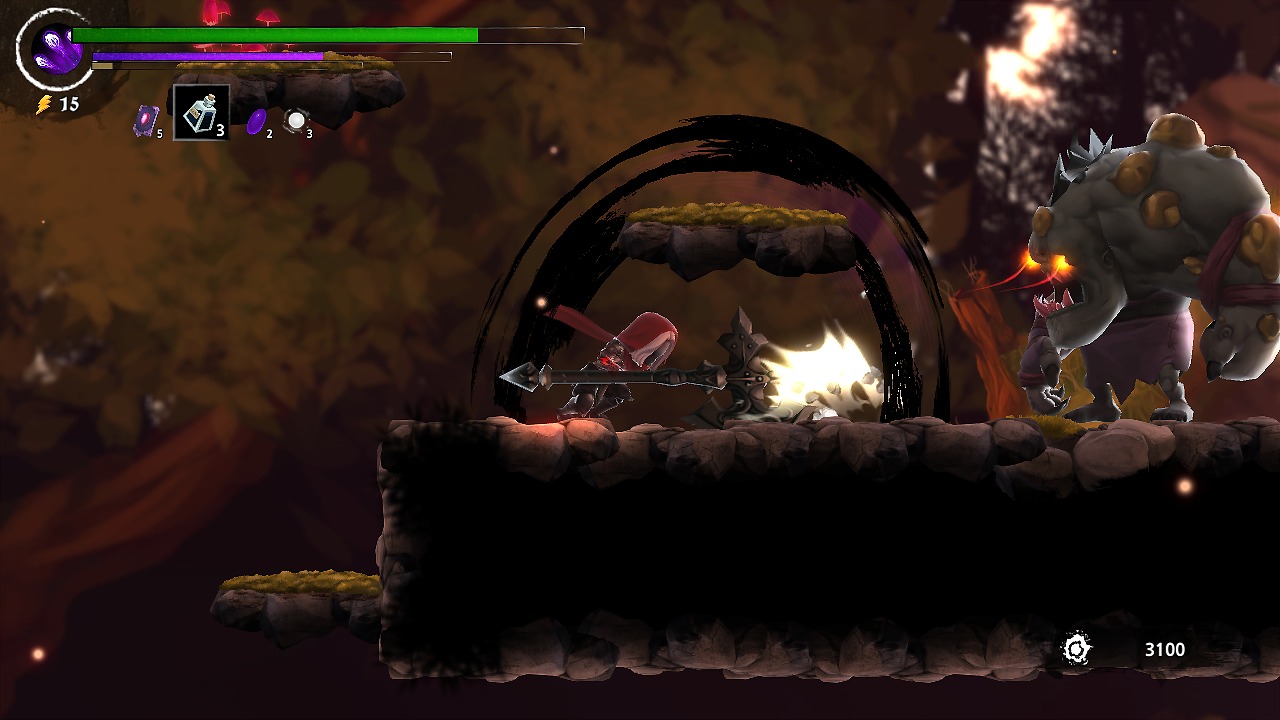 3000th Duel ($5.99 from $14.99 until 1/26)
Hextones ($2.19 from $2.99 until 1/26)
Unrailed! ($4.99 from $19.99 until 2/2)
Demoniaca: Everlasting Night ($11.99 from $14.99 until 2/2)
Sales Ending Tomorrow, Friday, January 14th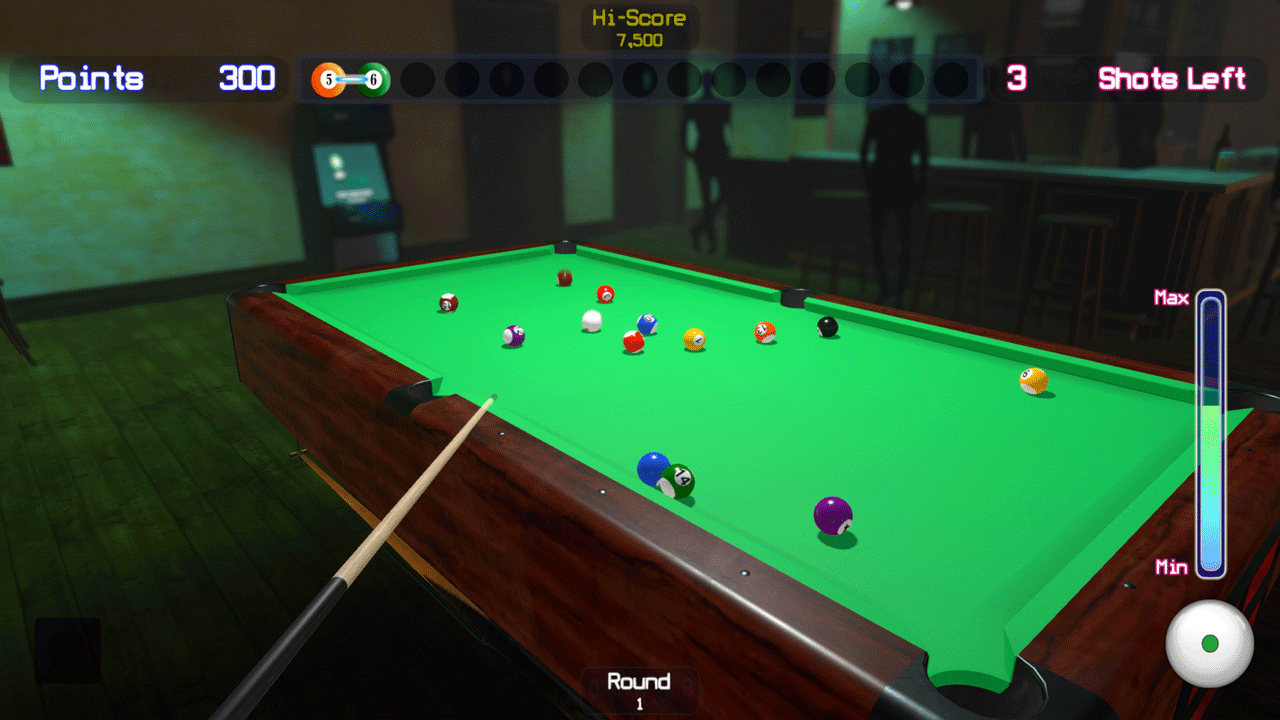 8 & 9 Ball Pocket ($5.99 from $11.99 until 1/14)
Ayakashi Romance Reborn ($34.99 from $49.99 until 1/14)
Brawl Chess ($1.99 from $9.99 until 1/14)
Brunch Club ($2.89 from $14.49 until 1/14)
Caveblazers ($2.99 from $14.99 until 1/14)
City Bus Driving Simulator ($4.79 from $11.99 until 1/14)
Coast Guard: Beach Rescue ($4.79 from $11.99 until 1/14)
Detective Driver: Miami Files ($4.79 from $11.99 until 1/14)
Drink More Glurp ($1.99 from $9.99 until 1/14)
Enchanted in the Moonlight ($9.99 from $19.99 until 1/14)
Gas Station: Highway Services ($4.79 from $11.99 until 1/14)
Haustoria ($1.99 from $12.99 until 1/14)
Helheim Hassle ($1.99 from $19.99 until 1/14)
Her Love in the Force ($17.49 from $24.99 until 1/14)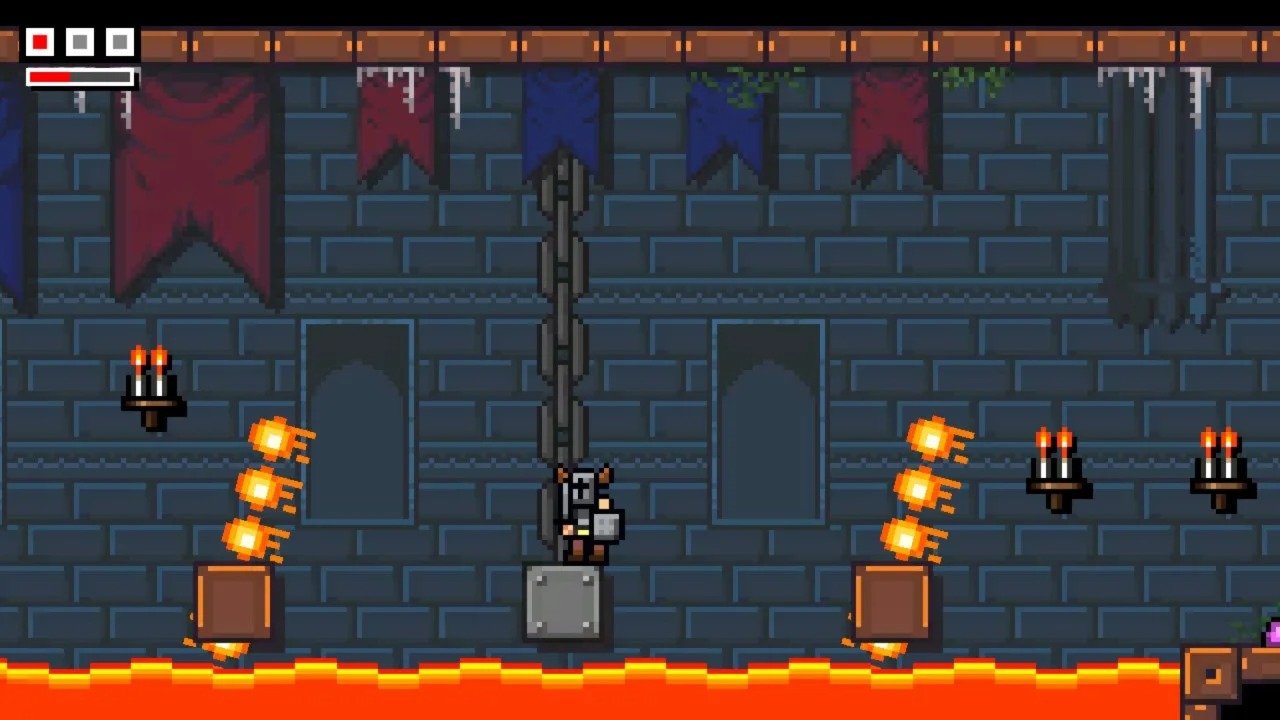 Horned Knight ($2.99 from $5.99 until 1/14)
Horror & Sports Pinball ($9.99 from $14.99 until 1/14)
Kings of Paradise ($17.49 from $24.99 until 1/14)
Kissed by the Baddest Bidder ($12.49 from $24.99 until 1/14)
Love Letter from Thief X ($12.49 from $24.99 until 1/14)
Merry Christmas Snowball Bubble ($1.99 from $5.99 until 1/14)
My Forged Wedding ($12.49 from $24.99 until 1/14)
Our Two Bedroom Story ($12.49 from $24.99 until 1/14)
Pure Chase 80's ($8.99 from $14.99 until 1/14)
Scandal in the Spotlight ($17.49 from $24.99 until 1/14)
Soul Axiom Rebooted ($8.44 from $12.99 until 1/14)
Star-Crossed Myth ($14.99 from $29.99 until 1/14)
Super Space Serpent SE ($2.49 from $9.99 until 1/14)
They Came From the Sky ($1.99 from $4.99 until 1/14)
Treasures of the Aegean ($14.99 from $19.99 until 1/14)
UORiS DX ($2.25 from $9.00 until 1/14)
That's all for today, friends. We'll be back tomorrow with the remaining releases of the week, plus what will likely be a healthy list of new sales. Probably not as healthy as last week's list, but there should be something worth talking about. I hope you all have a fantastic Thursday, and as always, thanks for reading!